Holiday Gift Ideas: Under $25, Under $50 and Under $100
This post may contain affiliate links. Please read our disclosure policy.
With all of the amazing sales we have seen for the past few days, it's hard to NOT have holiday shopping on your mind! Whether you've started your shopping or not, these gift picks will help you shop and get it all done in no time. Here's the best finds for everyone on your list under $25, under $50 and under $100.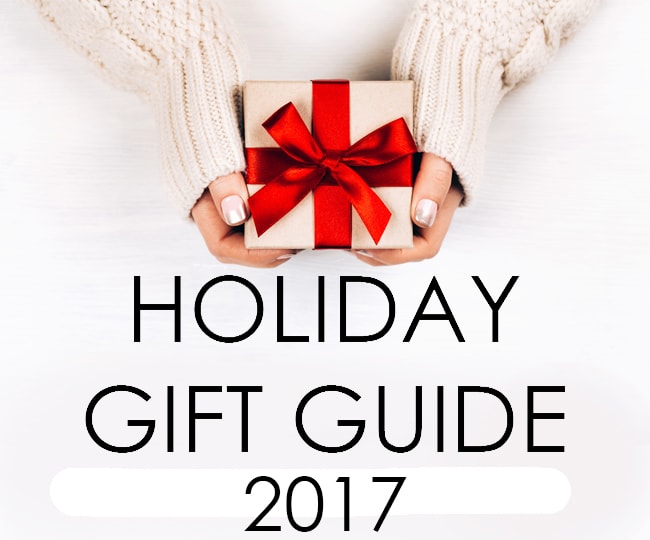 This post contains some affiliate links for your convenience, which means if you make a purchase after clicking a link I will earn a small commission but it won't cost you a penny more! Click here to read my full disclosure policy.
All of these gift ideas are under $25. They make great stocking stuffers and you can combine a few to make a larger gift. There are so many options!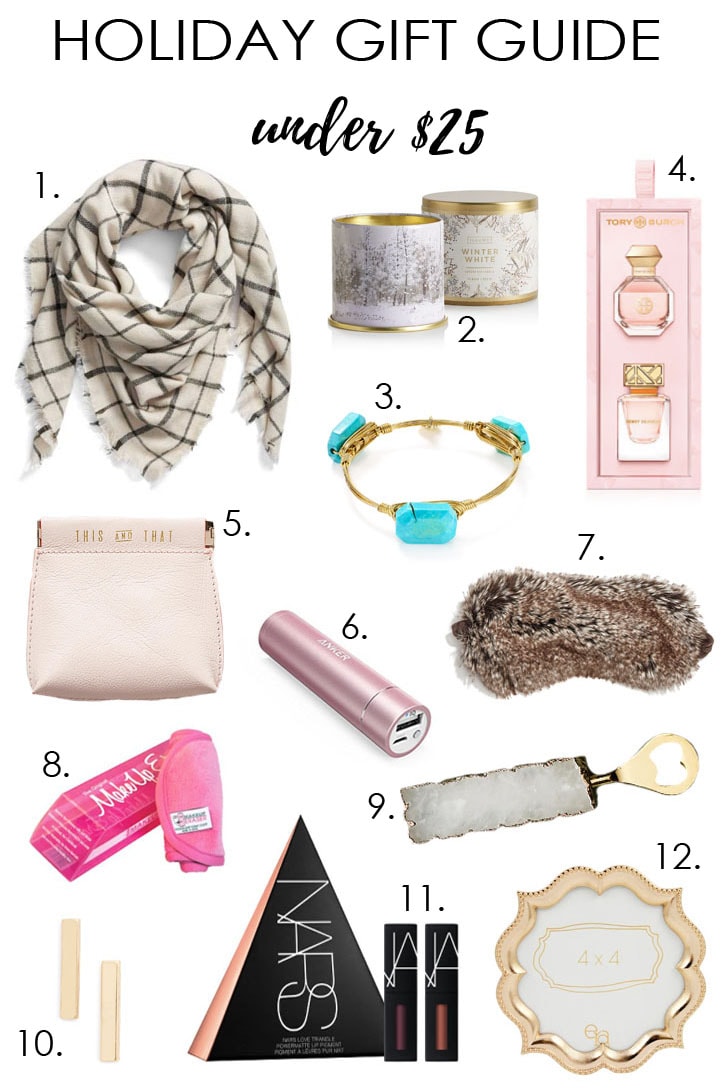 1 | 2 | 3 | 4 | 5 | 6 | 7 | 8 | 9 | 10 | 11 | 12
1. Checked Scarf: I love gifting scarves because they're so practical and still a very fun gift idea! This is super neutral so it'll match a ton, and it's so cozy and soft.
2. Winter White Tin Candle: if you've ever wanted your home to smell like fresh snow and pure winter happiness, this is the candle for you! The scent fills the room in minutes and it's packaged so beautifully, making it a perfect gift option.
3. Turquoise and Gold Bangle: I could not believe that this one was under $25! It's a perfect statement bracelet for the women who love to accessorize.
4. Tory Burch Perfume Duo: this set of mini perfumes are two of Tory's best scents – they come in this gifting box and I know I love to receive perfume as a gift!
5. Mini Travel Pouch: this adorable bag is tiny and compact, and the perfect pouch to take on a trip and fit all of the small essentials in – you know, those things you always lose in the bottom of your carry-on!
6. Portable Phone Charger: with how often we are connected and on our phones these days, everyone needs a portable battery to carry around every day! This one is so small so it fits in nearly any bag and works very well too.
7. Faux Fur Sleep Mask: your girls who love to travel will appreciate this – it blocks out every bit of light, and you can look super cute while getting some much needed beauty rest. 🙂
8. Makeup Eraser: instead of going through endless bottles of makeup remover, this makeup eraser is reusable and much softer on the skin. It comes in a couple of colors and any beauty lover will appreciate this.
9. Agate Bottle Opener: this beautiful bottle opener is only $16, and it's a perfect gift idea for the woman who loves to entertain on your shopping list. It's beautiful in person – and so sparkly!
10. Gold Bar Stud Earrings: you will NOT believe the price of these beauties – they look like the real thing and are so delicate. I just love this look!
11. NARS Lip Duo: this lip duo has shades in it that everyone will love, and I can't think of a better gift for the price.
12. Gold Accent Frame: whether it's for the living room, an accent for the bedroom or even on the mantle, this frame will be a huge hit. You can even make it a bit more personal by adding a picture before gifting!


Next is our Holiday Gift Guide with items under $50. These would be great items for family members and best friends!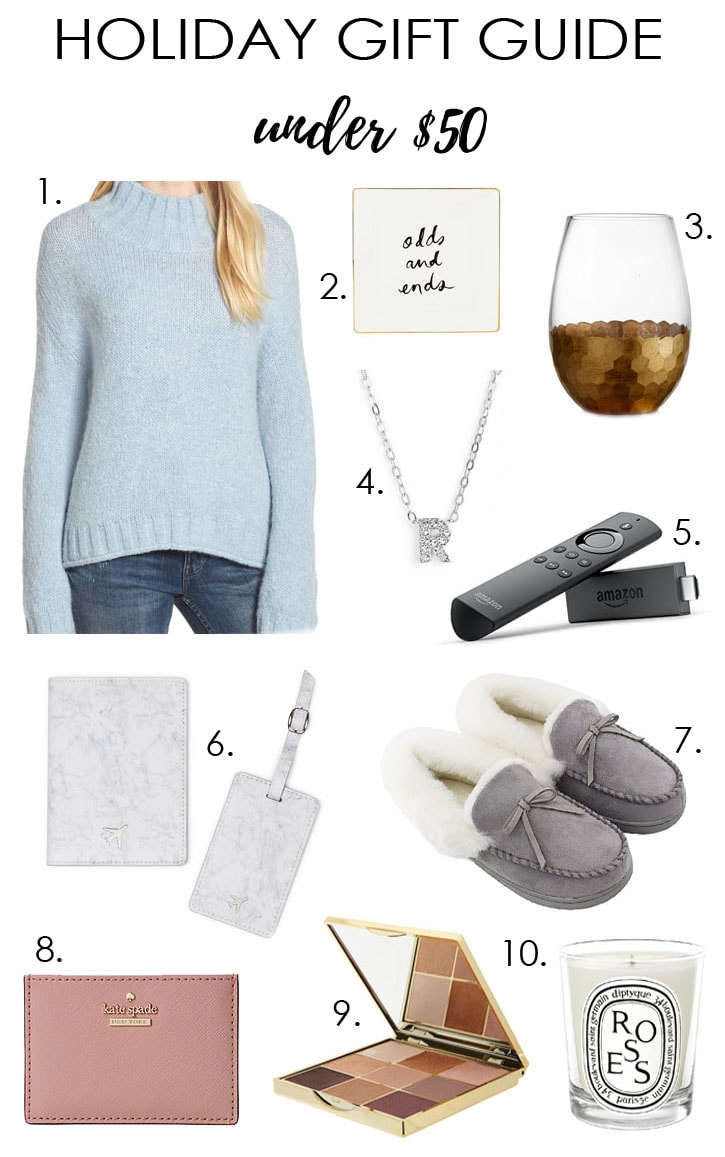 1 | 2 | 3 | 4 | 5 | 6 | 7 | 8 | 9 | 10
1. Cozy Sweater: this cozy sweater comes in a variety of colors and is a great gift option for nearly any woman on your list. It's great quality, and I guarantee her favorite color is available with all of the choices they have!
2. Odds and Ends Catch-all Tray: I have this pretty tray – it sits on my dresser and I love the way it looks!
3. Stemless Wine Glass Set: this set comes with four glasses and the gold touch is stunning, isn't it?! They are a great price, and I highly recommend them!
4. Initial Pendant Necklace: coming in silver, rose gold and yellow gold, this necklace is my top gift under $50 this season. I love how dainty yet beautiful it is.
5. Amazon Fire Stick: if you haven't seen this in action yet, you will be absolutely shocked and amazed. It has so many possibilities and SO many TV shows to watch. It's perfect to set up as background noise as you play music too; even ask Alexa anything or binge your favorite shows and movies! It's a must!
6. Marble Travel Set: for the traveler on your list, this set is a must! It comes with a luggage tag and passport case, and marble is all the rage right now – for good reason, of course!
7. Cozy Slippers: these slippers are affordable but also so cozy – could you think of something better to receive than cozy slippers that warm your toes up?! Especially in these cold months, you need these so grab a pair for yourself, too. It's a double win!
8. Kate Spade Card Case: isn't the color of this SO pretty?! I've gifted a lot of card cases over time because they are so convenient, there's tons of styles and colors out there and it will be a new favorite for anyone.
9. Eye Shadow Palette: neutral colors? Check. Pretty packaging? Check. A great price? Check! This palette is beautiful, even for women who don't always wear eye shadow – these colors are shimmery and super pigmented too.
10. Diptyque Candle: I know how much we all love the diptyque scents – this mini candle is a great size for gifting and the scent fills the room!


And here is our gift guide picks for things under $100. There are some great name brand items for a great price and there is a variety from beauty products to leisure pieces. AND don't forget about yourself! These are great ideas for a little pampering for you!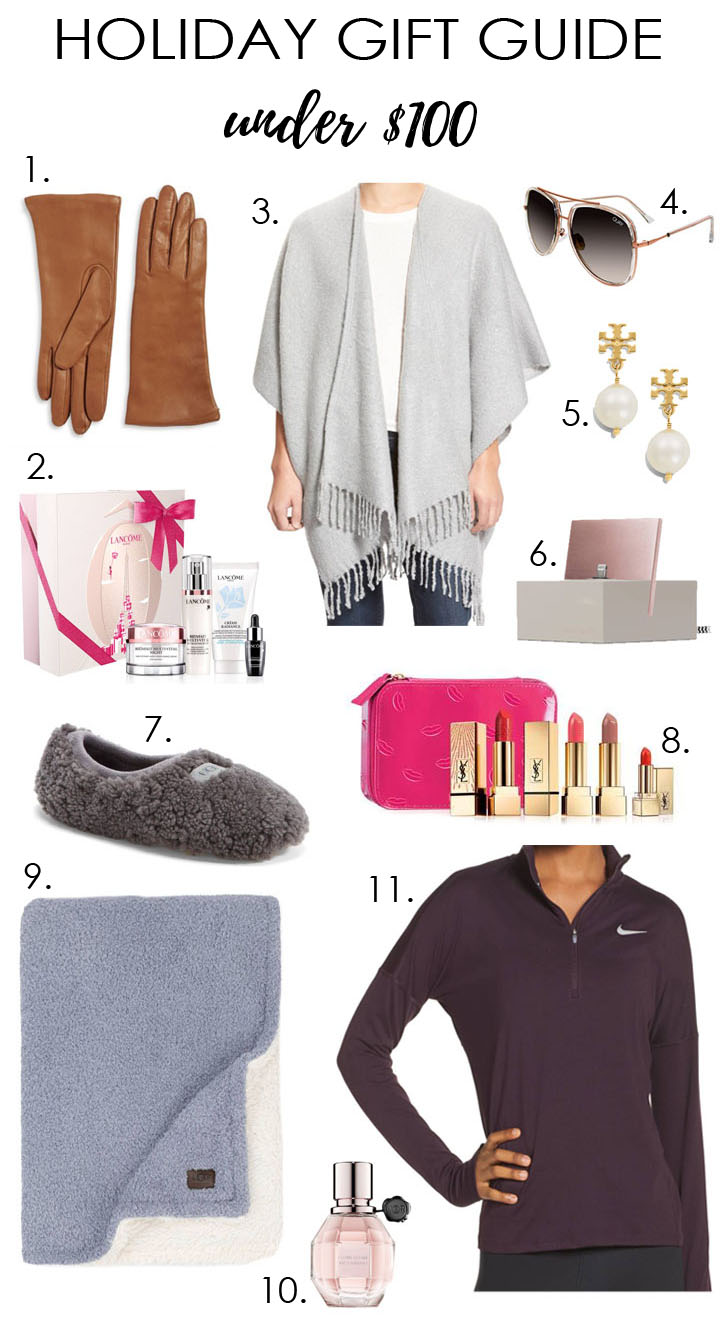 1 | 2 | 3 | 4 | 5 | 6 | 7 | 8 | 9 | 10 | 11
1. Leather Gloves: these are a fun take on regular knit gloves, are great for nicer/special occasions and you cannot go wrong with this shade of cognac. For a pair of luxurious leather gloves, the price makes them a must buy!
2. Lancome Skincare Set: this skincare set comes with all of the essentials – for the price, she'll get everything she needs to have luxurious skin! This is one of the best gift ideas I have seen for the beauty/skincare lover this season.
3. Gray Tassel Cape: doesn't this look oh-so-cozy?! It comes in a couple of other colors too – I just love this as a gift option for women who love to accessorize!
4. Aviator Sunglasses: the color of these aviators is my very favorite – they're a great price right now too! Gift them or gift them to yourself, you'll be glad you did!
5. Tory Burch Pearl Drop Earrings: these are a fun twist on the original Tory Burch earrings – doesn't the pearl make them a bit dressier and prettier?! I love them, they're on my list too!
6. Charging Station Dock: this charging station is worth every penny! It's a pretty rose gold and it is great to charge your iPhone or iPad, and still be able to see the screen without having to lift it. It's perfect for a nightstand!
7. UGG Slippers: while a lot of slippers can be worn in or out, these are great because they're solely meant for indoors. They come in a cream color too and warm your toes up instantly! They're super cute on and are a perfect present.
8. YSL Lipstick Set: the YSL beauty buys are always top notch quality and worth the price. This set comes with four lip shades, and it comes in the prettiest carrying case for gifting.
9. Cozy UGG Throw Blanket: you can never have too many throws if you ask me! This extremely warm and soft throw is made by UGG, so you can only imagine just how cozy it'll make you feel. As much as I love collecting them, I love gifting them as well and anyone on your list will love it just as much!
10. Viktor and Rolf Perfume: not only is the bottle this perfume comes in STUNNING, but you will fall in love with the scent. It's fresh with the perfect floral touch and it's a hot gift buy this season.
11. Nike Pullover: if the woman you're buying this for loves to workout and exercise, she'll love this – but it's perfect for going out and running errands in, or for having a cozy day at home too! This color is the newest in the collection and it's stunning. It's super flattering for all body types too.


Hope you loved all these ideas! We love to shop around here so I could look for fun deals all day long for you guys!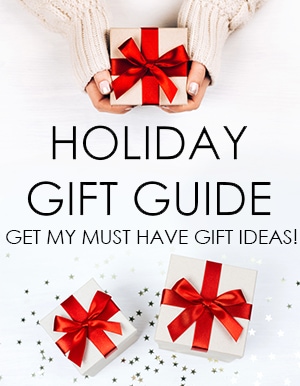 Even more ideas for you!