Organization Ideas For The Home – How To Organize Your Entire Home
This post may contain affiliate links. Please read our disclosure policy.
Who is ready to get their home organized for 2018?? Well, I've got the best organization ideas for the home for you today! It's always nice to start the new year off with a tidy home. As a professional organizer, I am sharing all my tips for how to organize your entire home! Each of the steps is the exact system I use when working with clients to organize their spaces.
Now, if you are saying that you are overwhelmed and don't know where to start, I always suggest with a small space. Just like we did when I shared how to declutter for the holidays! A closet or dresser drawers is a great place to start. Try to avoid starting with papers and/or pictures as they will bring up lots of memories, making it challenging to declutter.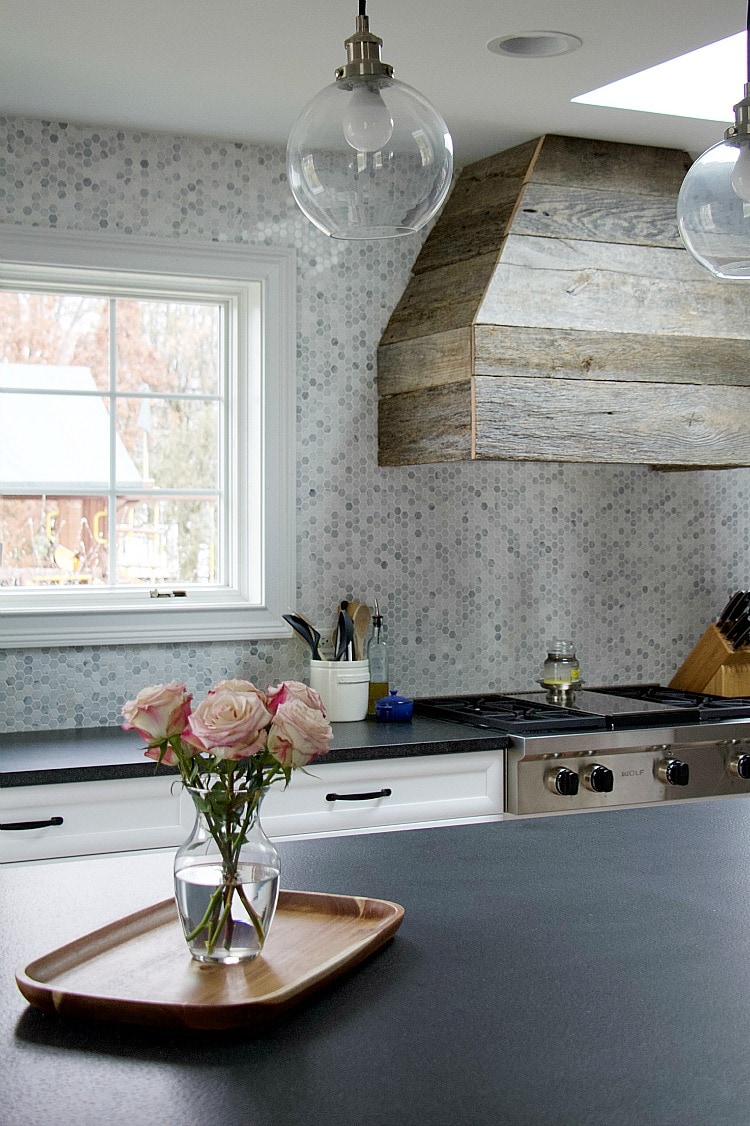 Organization Ideas For The Home – How To Organize Your Entire Home:
1. Empty
Start any organizing project by emptying the entire space. It makes things much easier to declutter when you see the giant pile right in front of you. Plus an empty space can help give you ideas for how to reorganize once it comes time.
Just remember the entire space will be a huge mess before it gets better.
2. Edit
That gigantic pile on the ground? You get to go through the entire pile and edit down the things you want to keep and the things you want to donate/sell/trash!!
Grab a couple of bags and start editing your items by deciding if you are going to keep. Ask yourself if you would spend money on it today. If the answer is no, then your time with it has passed. Meaning it is time for you to dump it!
I create a few bags when it comes time to editing. One bag for garbage, one for donate, and one to sell. My rule for selling is if it hasn't sold in a week, then you donate… unless it's a bigger item like furniture. But clothing and toys have a shelf-life of one week.
If you are working on your closet/dresser/clothes, I would recommend starting with last season's clothes. This makes it easy to edit down what you actually wore and what you can get rid of.
3. Sort
Now it is time to group like items together. I always recommend storing similar things together. It helps you maintain the organizational system you are creating, and it makes it easier to find what you are looking for!
Create piles on the floor of like items. Think of it like Target. Whatever aisle you would find similar items, that is how you should group them together!
4. Contain
Once all the items are sorted into categories, it is time to think about ways to contain them.
I never recommend purchasing bins before this step. It makes more sense to find bins that fit your items, rather than the other way around.
I love clear bins for pantries and kitchens. Turntables are amazing for many things, but I love them under the sink. Find containers that work with your stuff, and that fit your design aesthetic.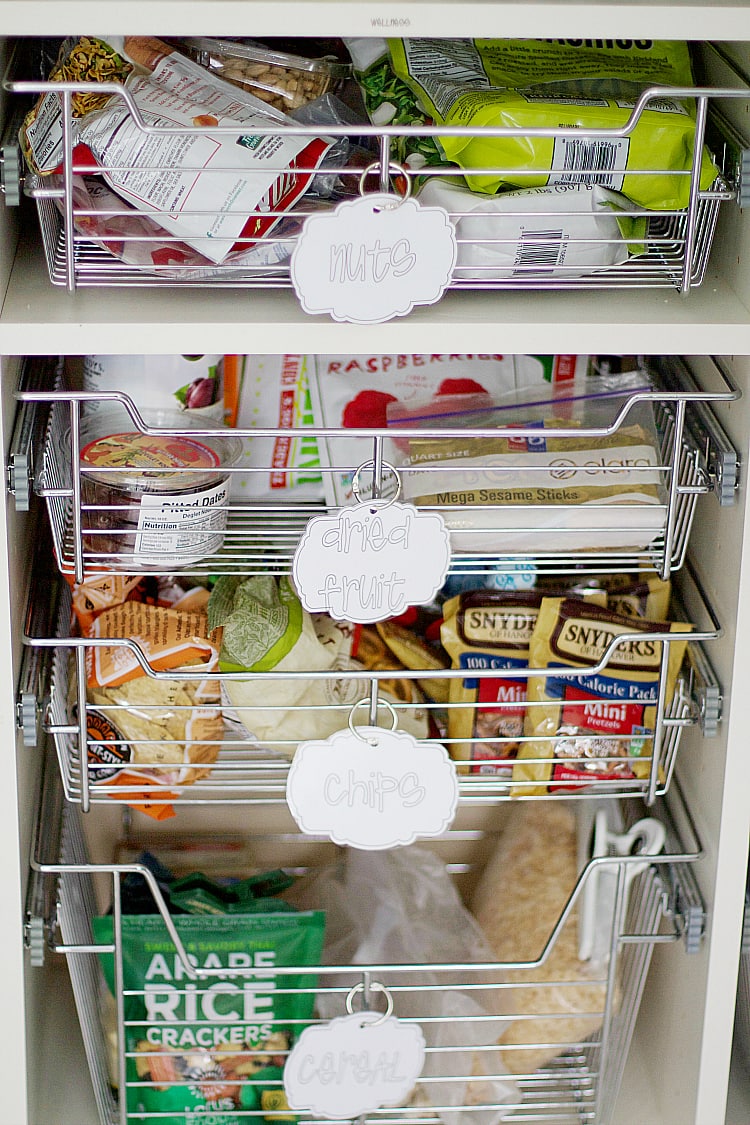 5. Label
My favorite part…labels!!
This is a step a lot of my organizing clients skip over, but it is so important to finishing any organizing project. I find it so crucial because it gives your bins purpose. And you are more likely to keep up with the system you created because everything has a designated home.
I love using my Cricut cutting machine to cut out vinyl labels. I also use tags or Sharpie oil-based markers to create custom labels.
No matter how you make them, just make sure everything has a label so you (and anyone else living with you) knows where things go!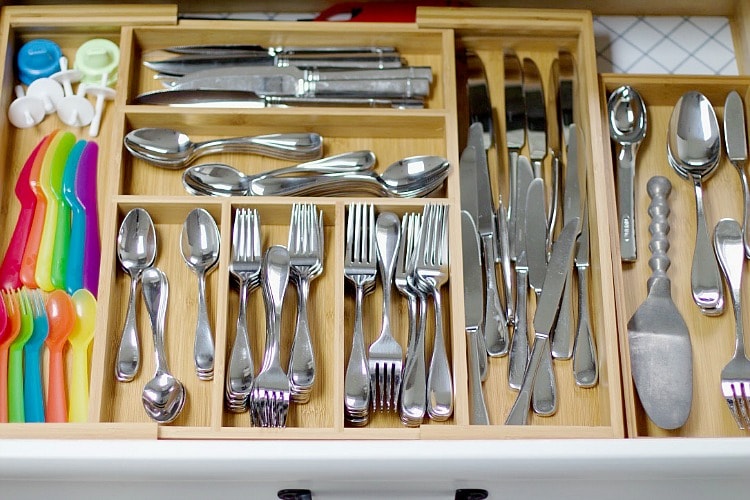 6. Maintain
You did all this hard work, so you will want to maintain it! The best way to keep up with any system you create is to put things back as soon as you are done.
If that just isn't feasible, make sure you do an end-of-night clean-up before you go to bed. Make it part of your evening routine. By taking 5 minutes, you can easily keep up with all the hard work you've done. Maintenance is the key to organize your entire home!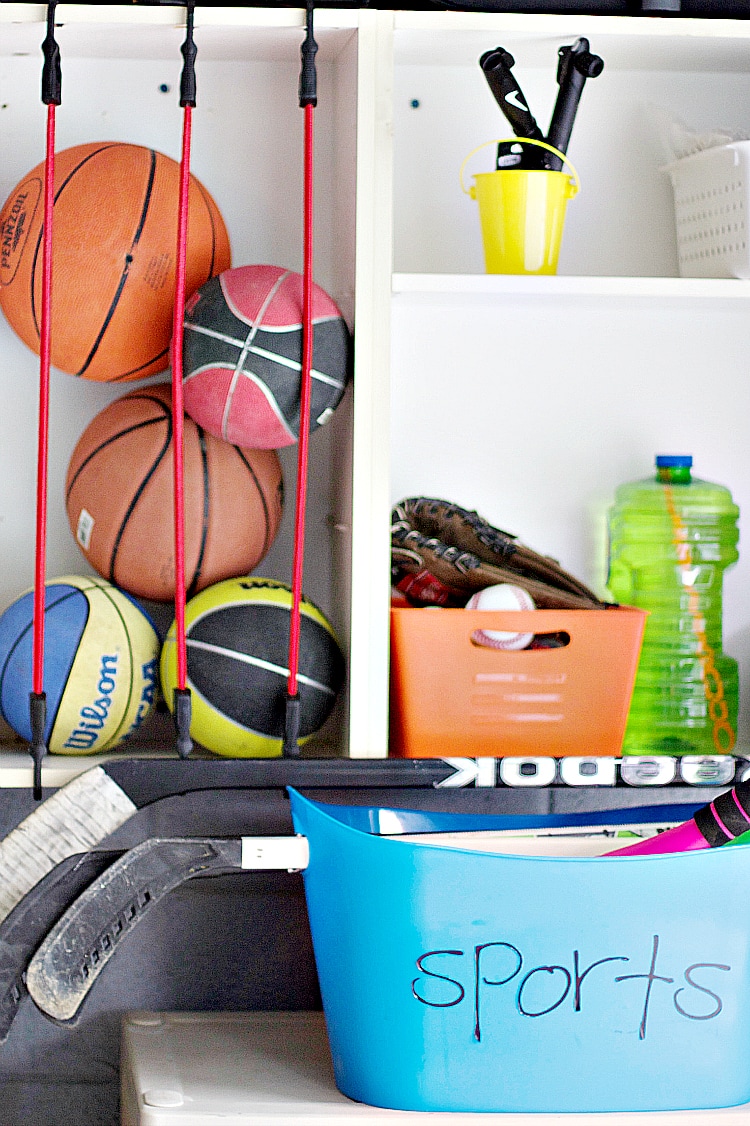 Now you can organize your entire home like a professional! Start by emptying the entire space. Edit down everything you want to keep. Sort items into categories. Find containers to store items in each category. Label everything. Then make sure you do an end-of-night clean-up to maintain your hard work!
AND you can grab a free copy of my organizing checklist over on my blog The Organized Mama! This checklist is perfect to help you organize any area of your home!!