How to Keep Hardwood Floors Clean Year Round
This post may contain affiliate links. Please read our disclosure policy.
This post is sponsored by BISSELL®.
With the holidays just around the corner, I've been in major cleaning mode. Well, that and so many rooms have boxes in them with the move in a few months (you can read more about our new home HERE) that I am being fanatic about keeping the house clean! Especially with these darker floors, I am seeing all the dust getting kicked up and not to mention also from all my fur babies running around. So today I've teamed up with BISSELL and I've come up with some tried and true ways to maintain my hardwood floors that I wanted to share with you.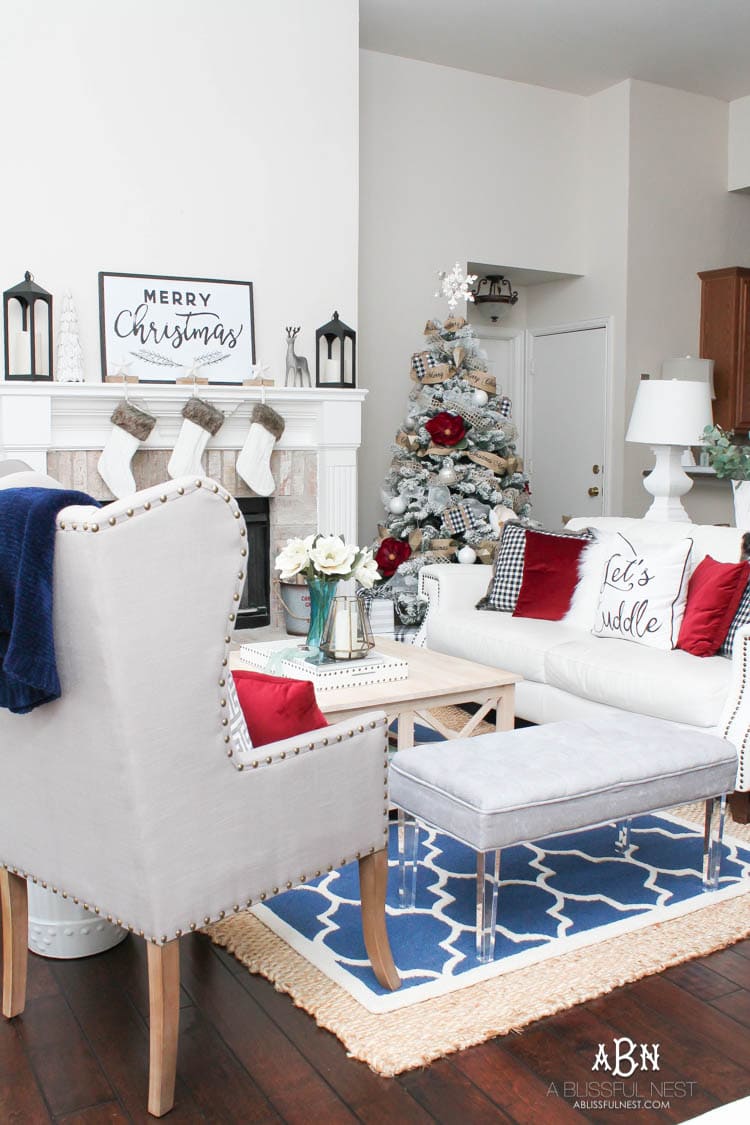 I have really been thinking for months now that I needed a quick fix in between when I regularly vacuum which is about 2-3 times a week. Yes, sadly I do vacuum this much because we really need it. I had been telling my husband I needed something that would be my quick fix after everyone has rushed off to school and work and I am left with a mess. Enter the BISSELL Multi Reach Cordless Vacuum™ to the rescue!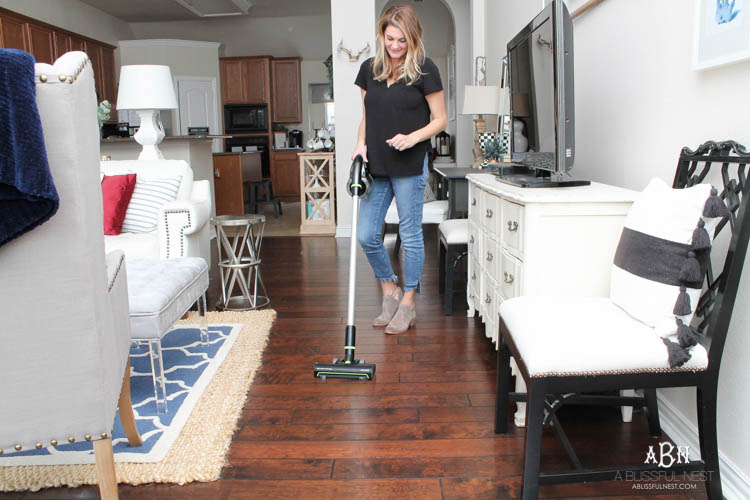 My animal hair from my little guys is now under control, the morning mess on the floor from my daughter's breakfast and the dirt from shoes (that should not have been worn in the house!) are all manageable. Plus, when I have unexpected guests pop in and I have 5 minutes to prep, this guy keeps me sane now. No more messy floors.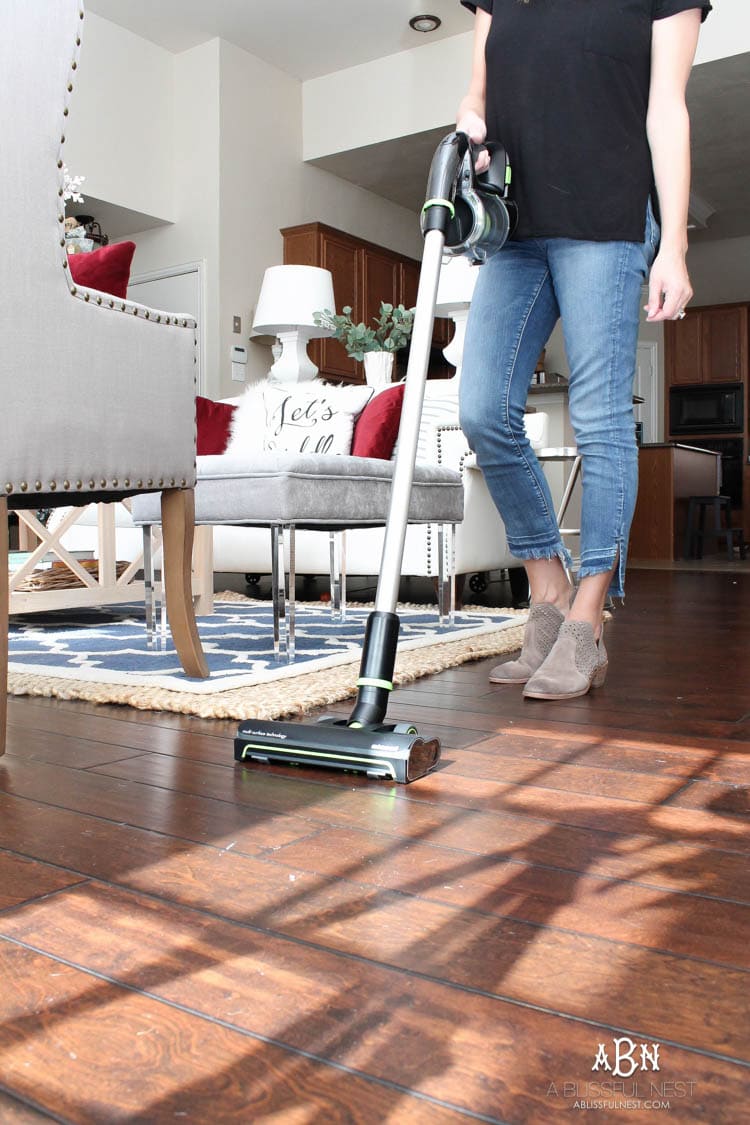 The Multi Reach Cordless Vacuum is lightweight and easy even for my little one to maneuver. My bigger vacuum is cumbersome so this definitely makes cleaning up quick and easy.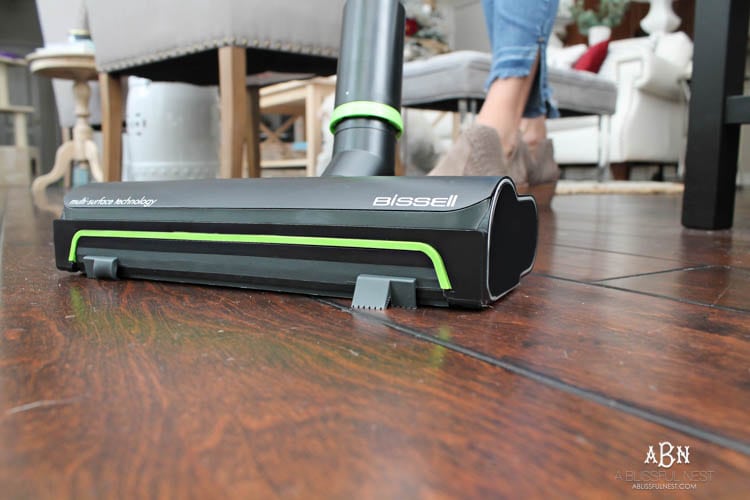 I love how it has LED lights so I can see the dirt on my floors easier. The first time I used my Multi Reach, I was horrified at how much dirt was on my floors! This sure makes seeing where the dirt is in those hard to reach spots like under my sofa and behind my tv cabinet so much easier and visible.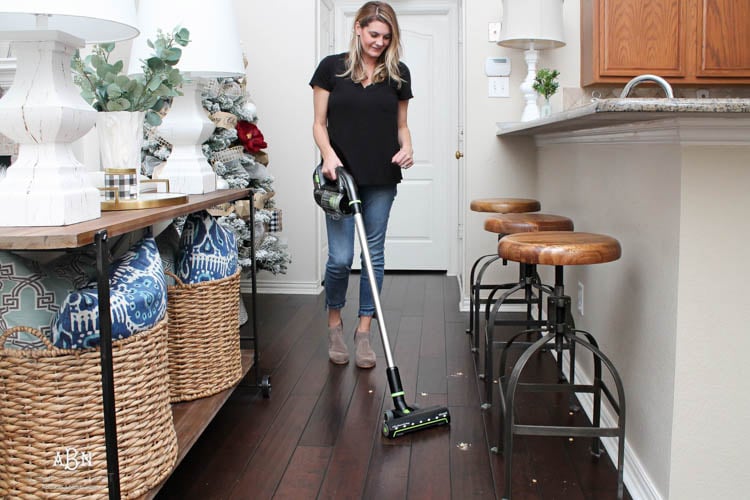 I also love how the head swivels to move around the floor easily and it lays almost completely flat to the ground for me to bend over to get in those hard to reach spots. Getting in and around my furniture and area rugs is not an easy job so this really makes it a breeze.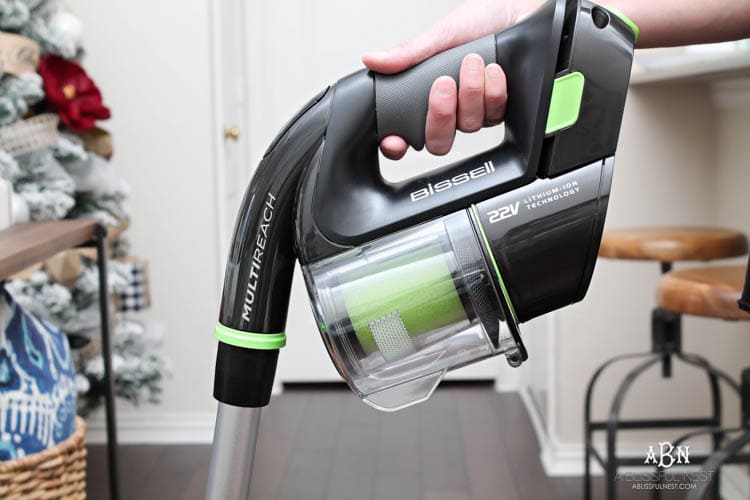 One of my favorite features is how the battery simply pulls out so it can be recharged in a more convenient spot. The battery lasts about 20 minutes which is perfect for all our hardwood surfaces. The removable dirt tank on the back pops open and is so easy to clean out too.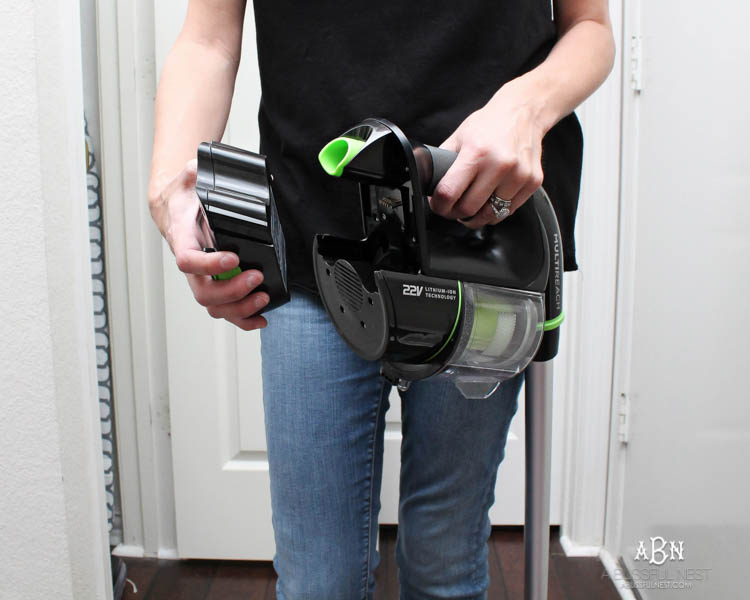 I can then store my cordless in the closet (where there is not a plug) and charge it remotely.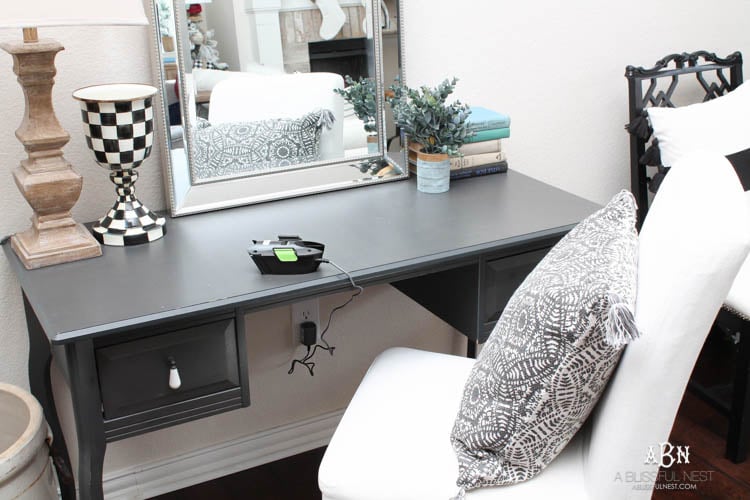 Whether you are a mom on the go like me or love to craft and hate the mess, if you have hardwood floors then you need a good game plan. I promise you will love this new addition to your home. This also makes such a great Christmas gift! You can get more information about the BISSELL Multi Reach Cordless Vacuum right HERE. Cheers to keep your hardwood floors clean year round!
THIS IS A SPONSORED POST. A BLISSFUL NEST HAS RECEIVED PAYMENT, TRADE, AND/OR PRODUCTS FROM BISSELL IN EXCHANGE FOR PROMOTING. HOWEVER, ALL OPINIONS STATED ARE OUR OWN.