How To Decorate A Small Patio With Designer Flare
Well welcome to another reveal day! I love these days when you can see what I've been working on around our home. Today we are talking about how to decorate a small patio with designer flare. You may not have a huge backyard but you can have high-end look with the space you do have.
So welcome to our patio! This spot has been basically ignored since we moved in 3 years ago and since we are in a rental, I just did not put much effort into it. My husband would bbq something and then we would just hang out and eat inside. I really thought it was high time to start enjoying this little spot before we move out. Now the yard in this home is so strange. The back door opens onto this patio and has a small grass area that wraps around to the very back of the house where the yard gets larger. There is no door all the way back there hence why we never really utilized this space. My idea was to come up with a solution where we could hang out while my daughter tended to her "garden" ( I say that loosely because there really is not one. She just likes to dig!) and while my husband BBQs. I also wanted a quiet place to read a book on a Saturday morning. I look forward to those once soccer is finally done and I get my weekends back! With all this said, I think I came up with a perfect seating solution and dealt with the age-old "How to decorate a small patio" and still get a designer look!
Take a look. . . .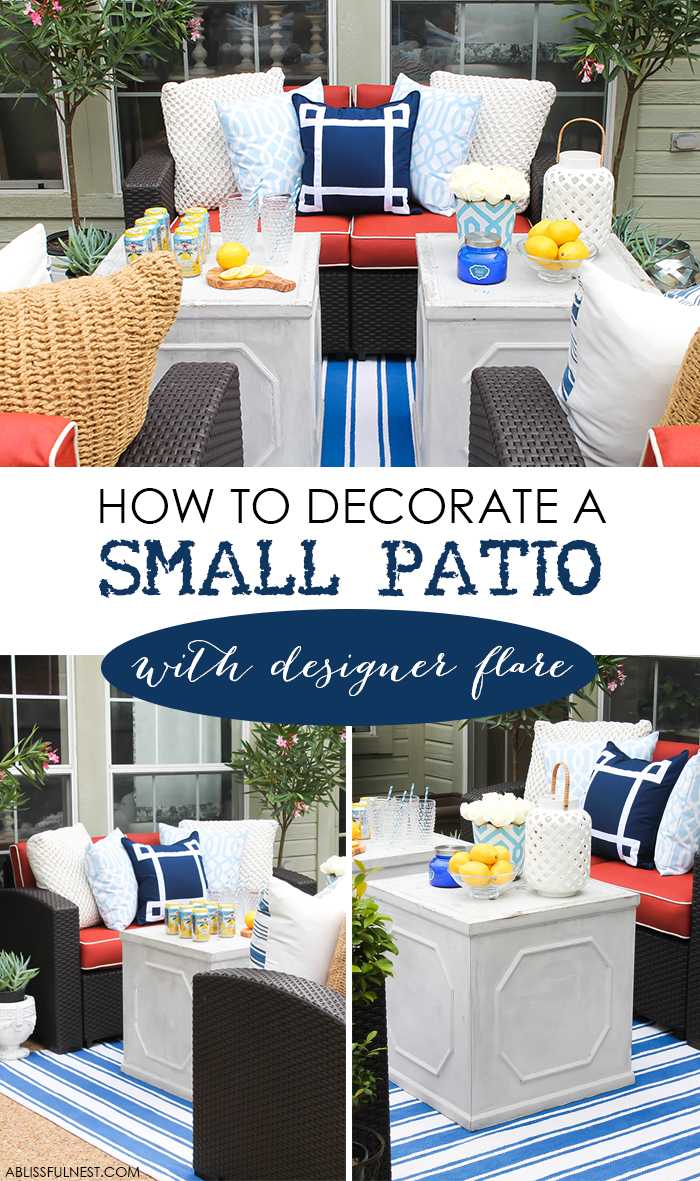 So just for a point of reference, this is what it looked like before . . .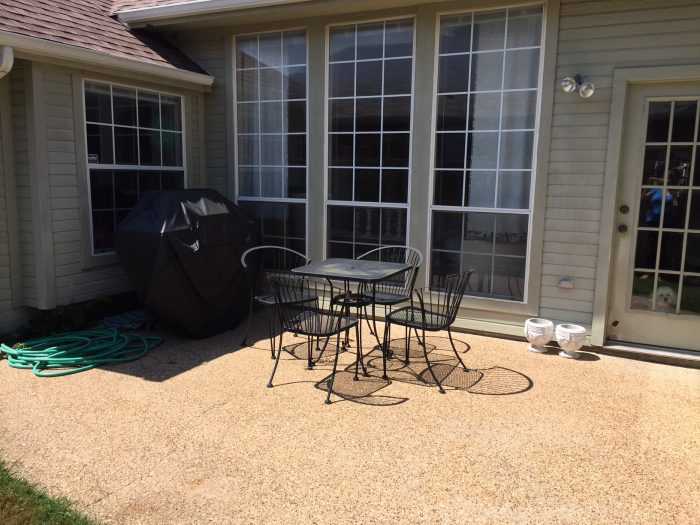 Told you it was not anything fabulous but just take a look now . . . .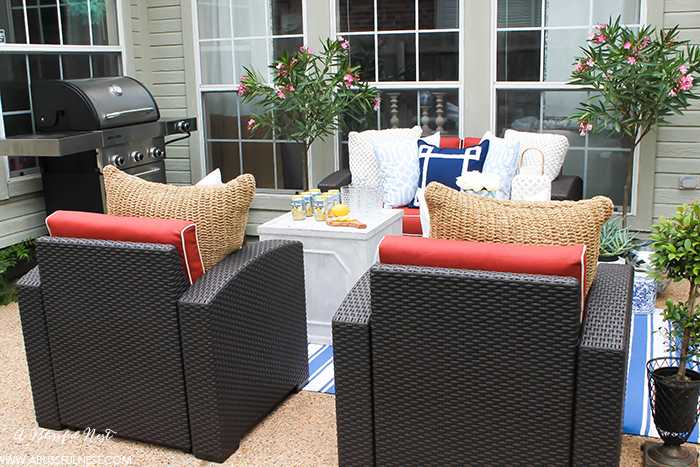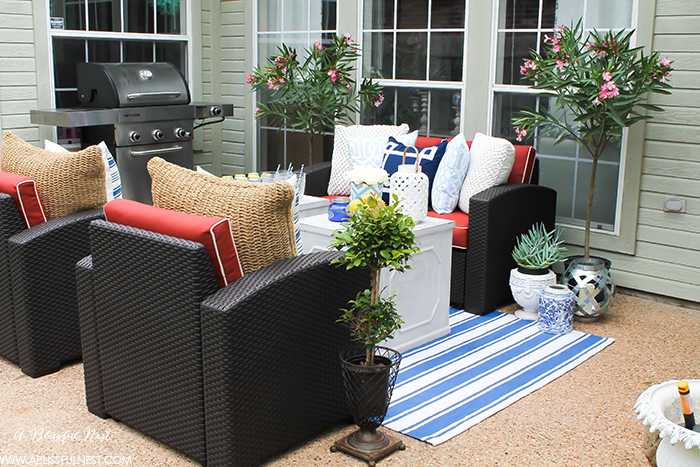 Now, we've got a great place to sit and talk and is very functional for our family.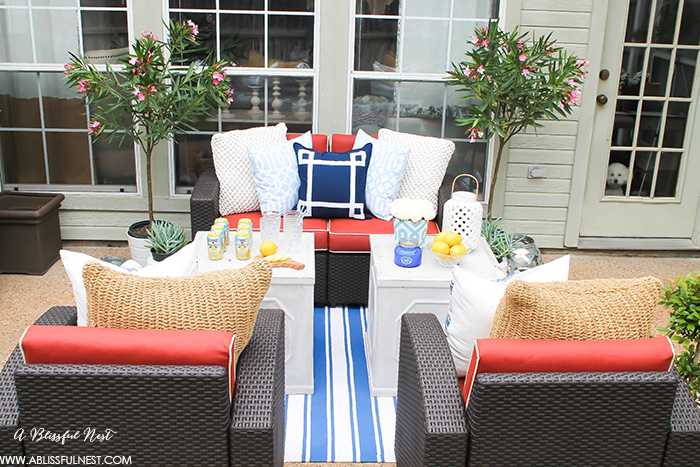 Do you see my little furry guy in the window?! He wanted to come out when I was photographing everything so bad!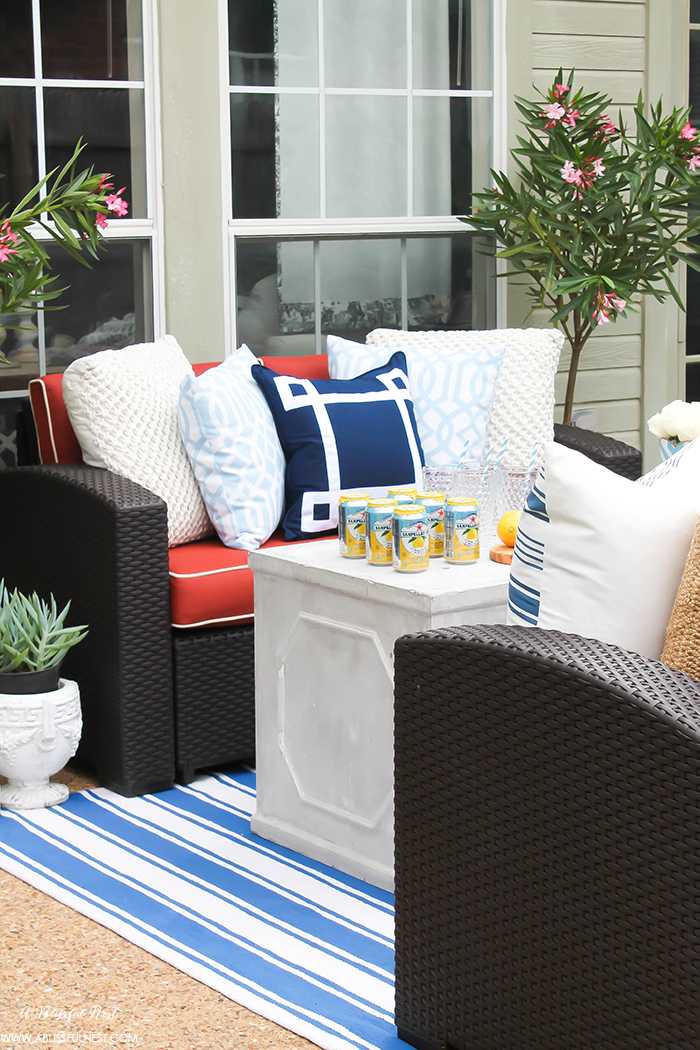 I have been so impressed with these pieces of furniture from eLuxurySupply too. Just like the guest room furniture, their quality is superior, it was easy to put together and is a classic modern look that will be timeless. We selected the Outdoor Patio Weather Resistant Sofa and Outdoor Patio Weather Resistant Armchairs.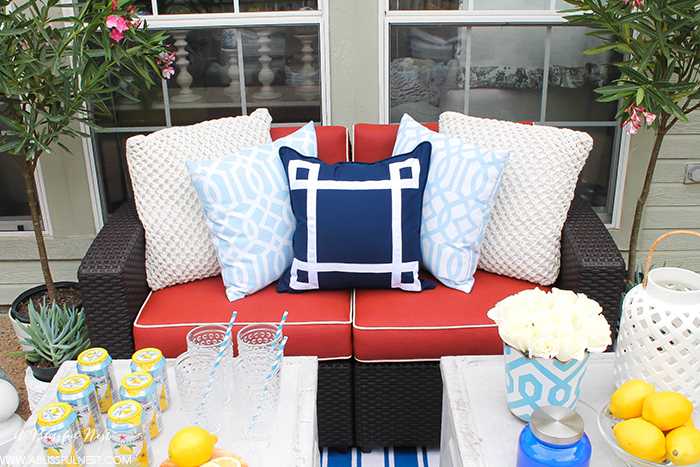 To neutralize the orange cushions, I added in lots of white and of course my signature color blue. I used a combination of indoor pillows and outdoor pillows. I love bringing pieces from inside my home outside to make it feel more warm and cozy.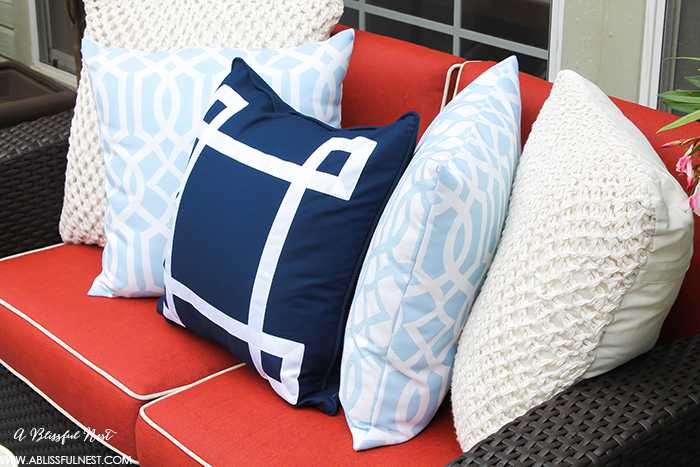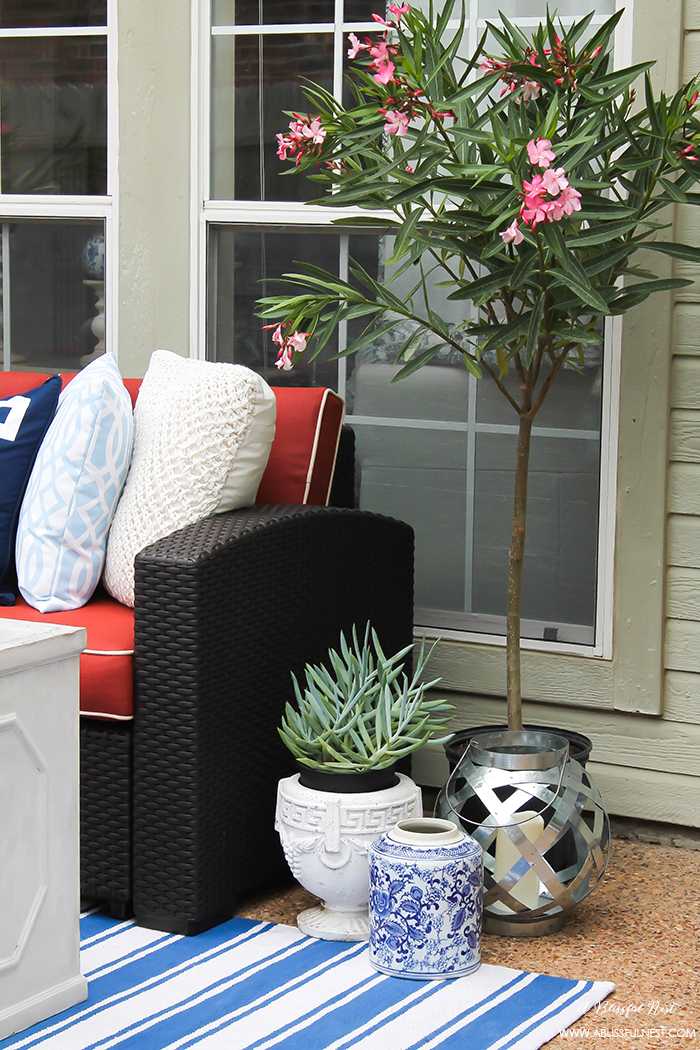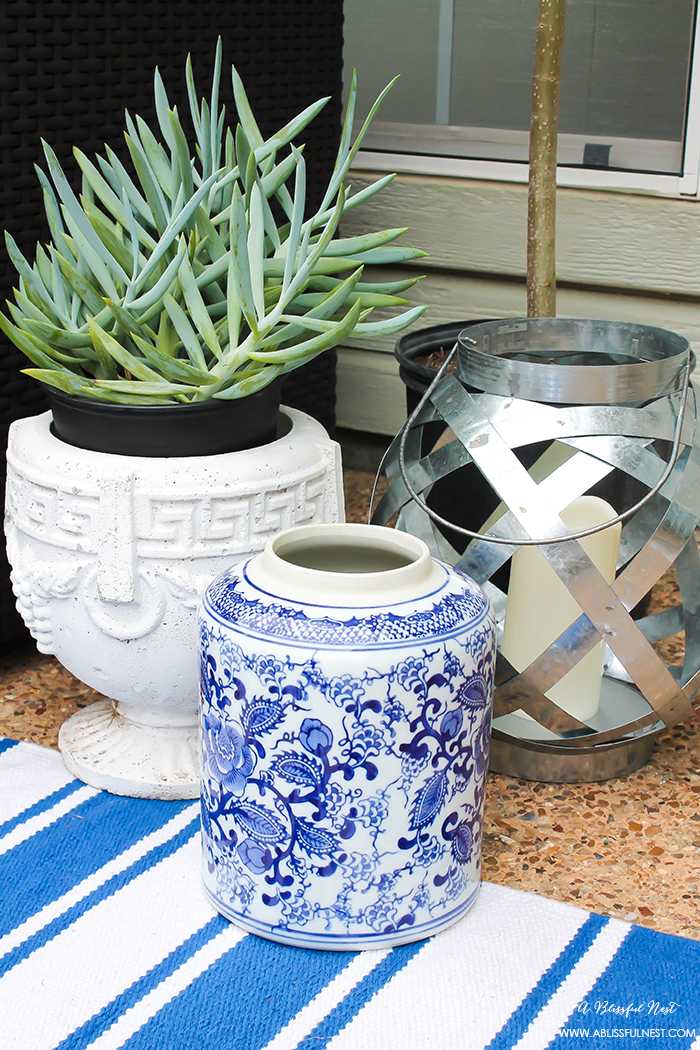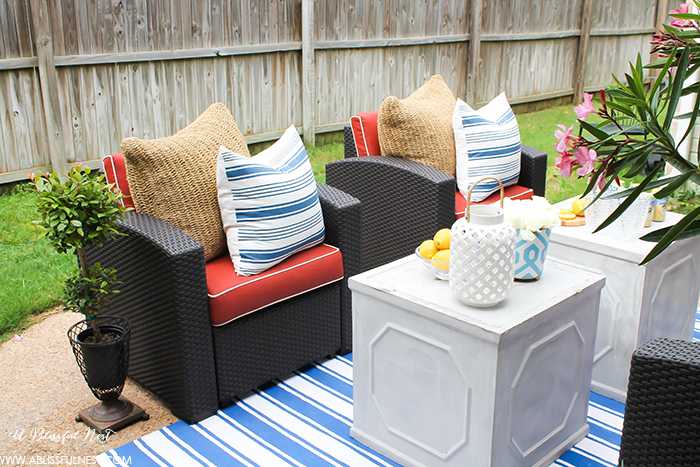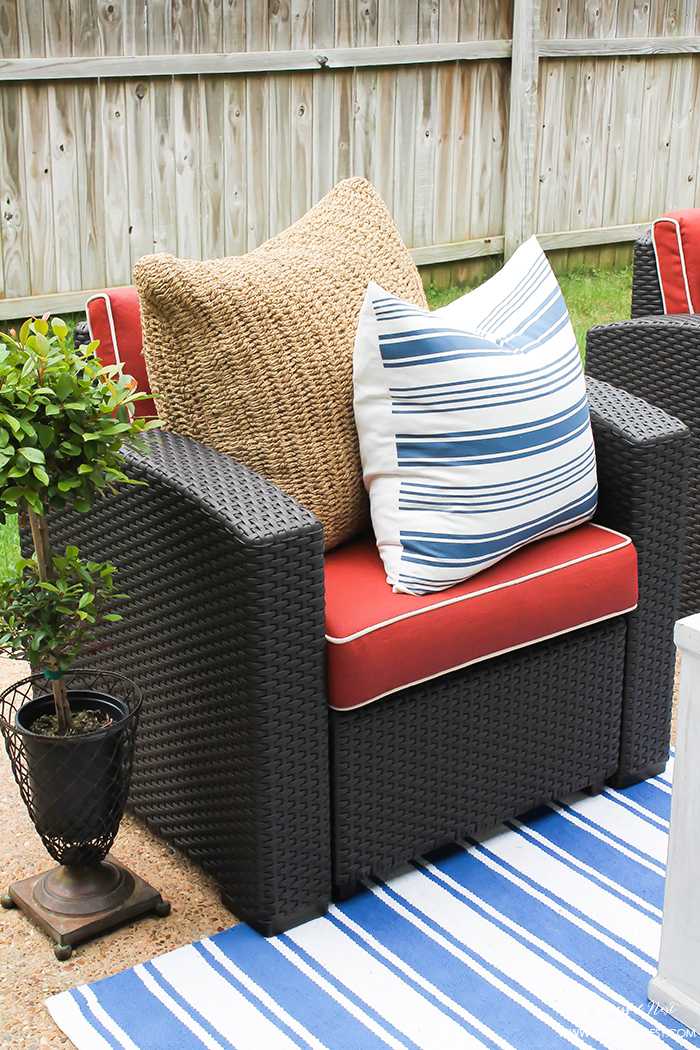 These furniture pieces are amazingly lightweight but feel really solid when you sit in them. The back is super supportive that even my husband likes to put his feet up on the tables and kick back.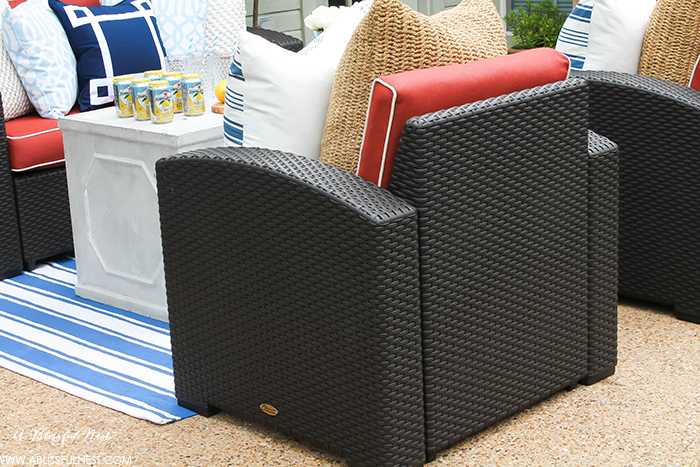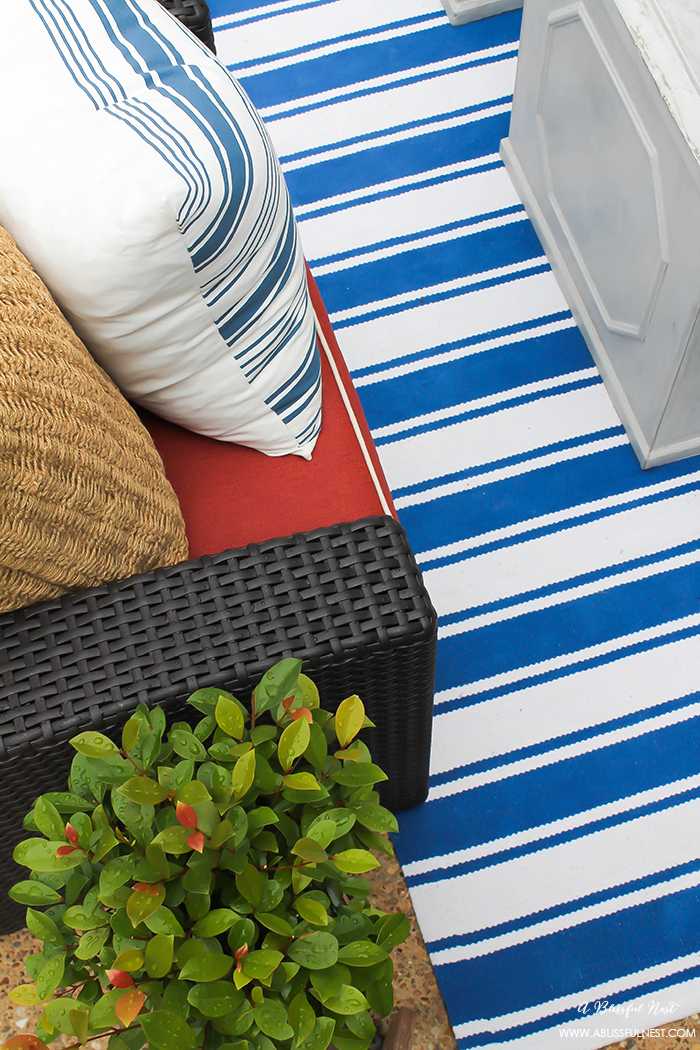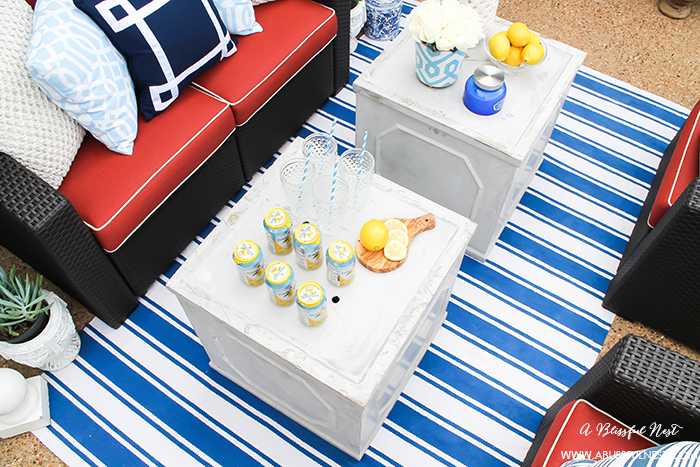 I used some overscaled planter's boxes as coffee tables. I liked their geometric lines and thought they would be really durable. Plus they wipe down so easily since they are made to get wet!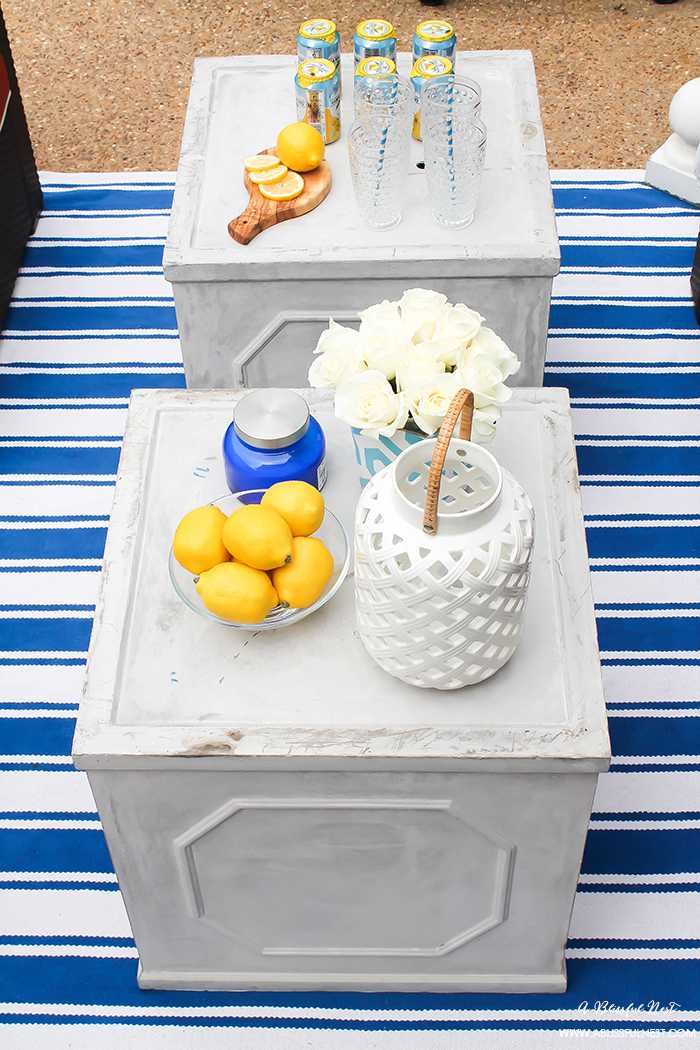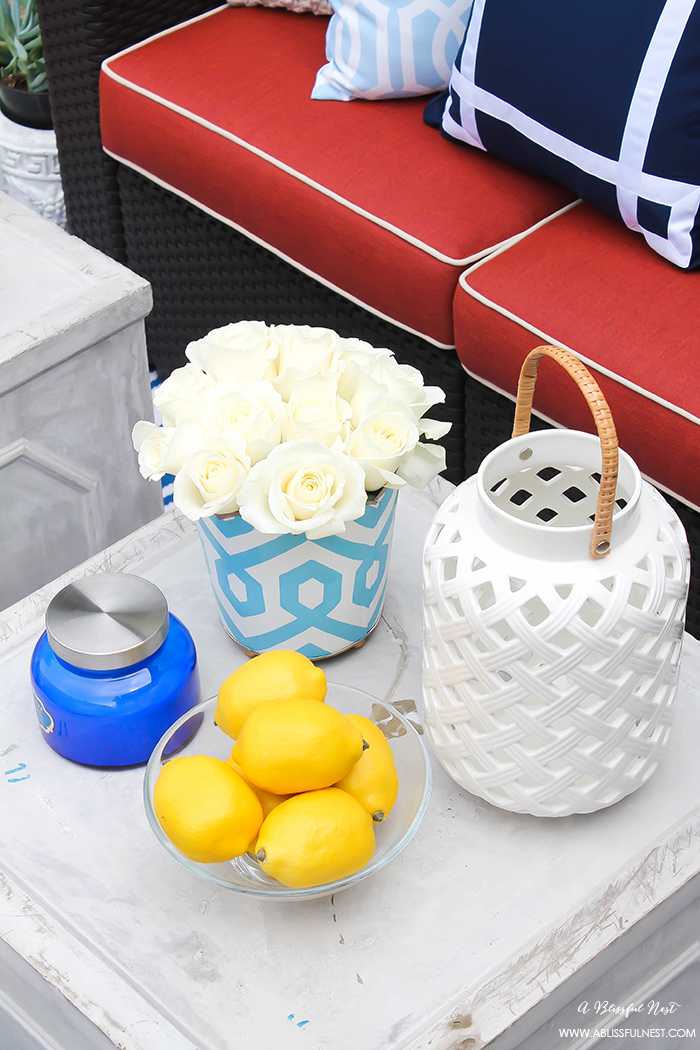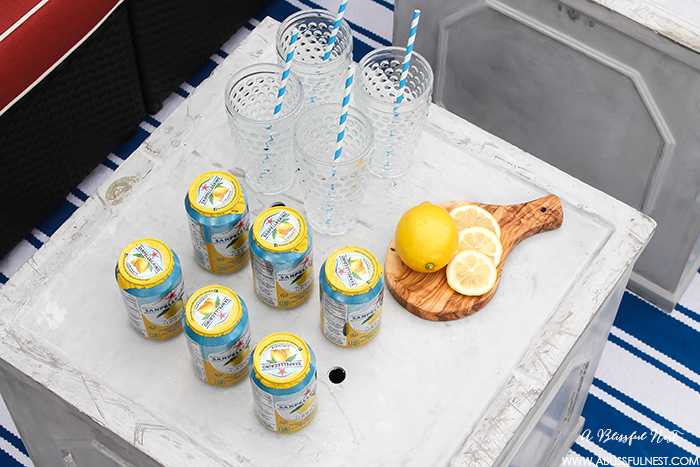 So looking to create a small patio space with big designer impact, then here is a simple guide to follow. . . .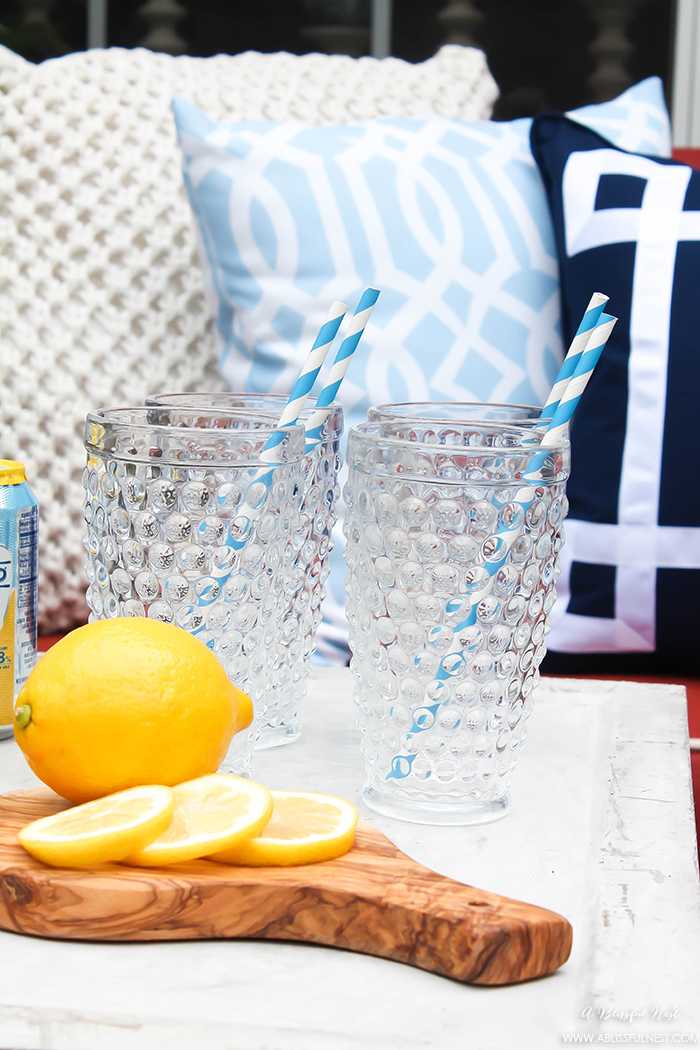 This site contains affiliate links. Please read our disclosure policy. As an Amazon Associate, I earn from qualifying purchases.
How To Decorate A Small Patio With Designer Flare:
select classic furniture pieces in high quality
create a conversation space with furniture pieces facing each other for easy entertaining
use the color white to make the space feel more open
pop in your favorite accent color and use it in your accessories (ie: pillows, pots, vases, candles . . .)
use an area rug to make your conversation are cozier
add potted plants at different heights to add warmth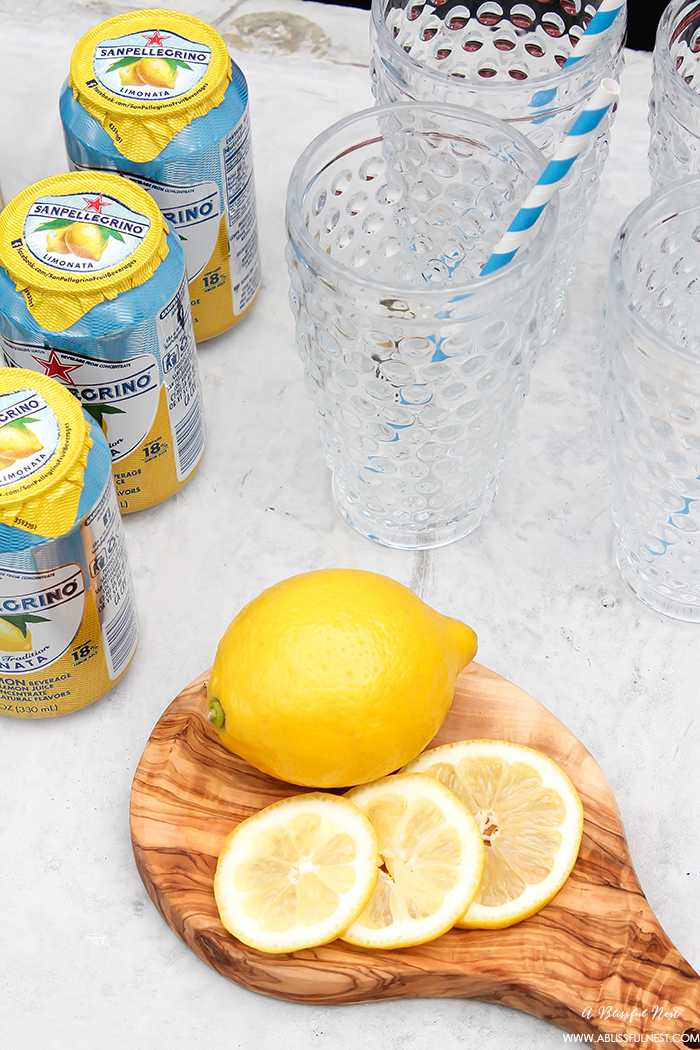 Hope you loved our patio makeover! I had so much fun putting together a space we will use and that had lots of my personal touches in.
Enjoy friends and I can't wait to hear what you think of this space!