This is a sponsored post written by me on behalf of Key by Amazon. All opinions are 100% mine.
The holiday season is almost here and my favorite place to order online is Amazon. They have everything and make it so easy to order. Well friends, ordering from Amazon just got even easier!
I recently got the Key by Amazon In-Garage Delivery service and it is a total game-changer. It is a free service for Prime Members where your packages are safely and securely delivered into the convenience of your garage instead of sitting outside on your porch all day.
I am constantly running around for work and very inconsistent when I am home. We live in a developing neighborhood where there are many houses being built. Having packages delivered at any given time and more often during the holiday season has made me start to worry about them being left on my front porch sopping wet from the weather. I swear I text my neighbor all the time asking her to bring them in for me until I get home. I really should bring her a bottle of wine for all she does for me!
Now with Key by Amazon in-garage delivery, my neighbor won't be getting bothered to bring in my packages anymore and they will be safe and securely delivered right into my garage. Seriously how perfect is this for the holiday season. This really feeds my addiction of placing multiple Amazon orders a day and a plethora of packages being delivered all the time! You know you do it too!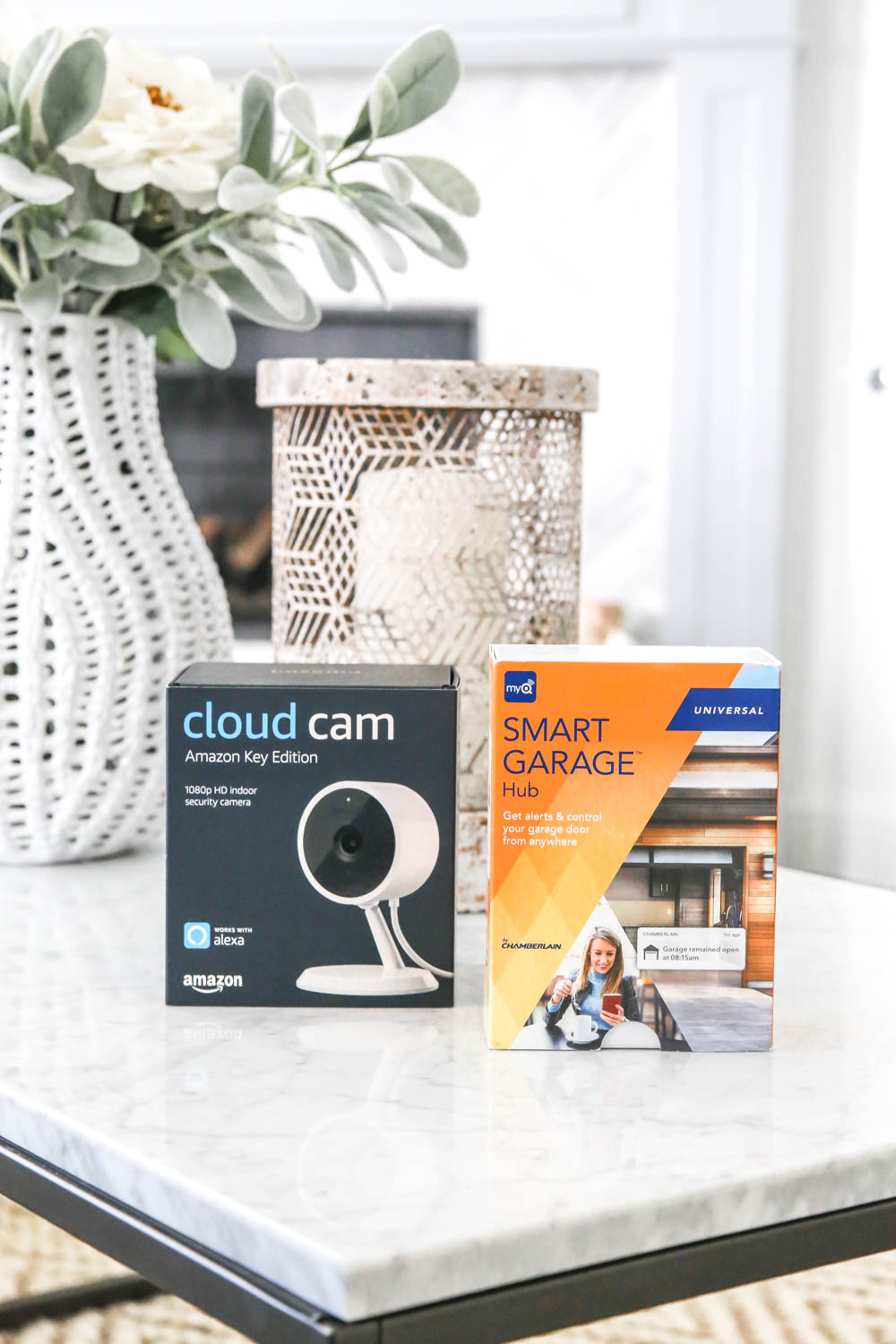 So here is the process to install the Key by Amazon In-Garage delivery system. You won't believe how easy it is!
How to Set Up Key by Amazon In-Garage Delivery:
Here is what you need before you get started.
Materials Needed: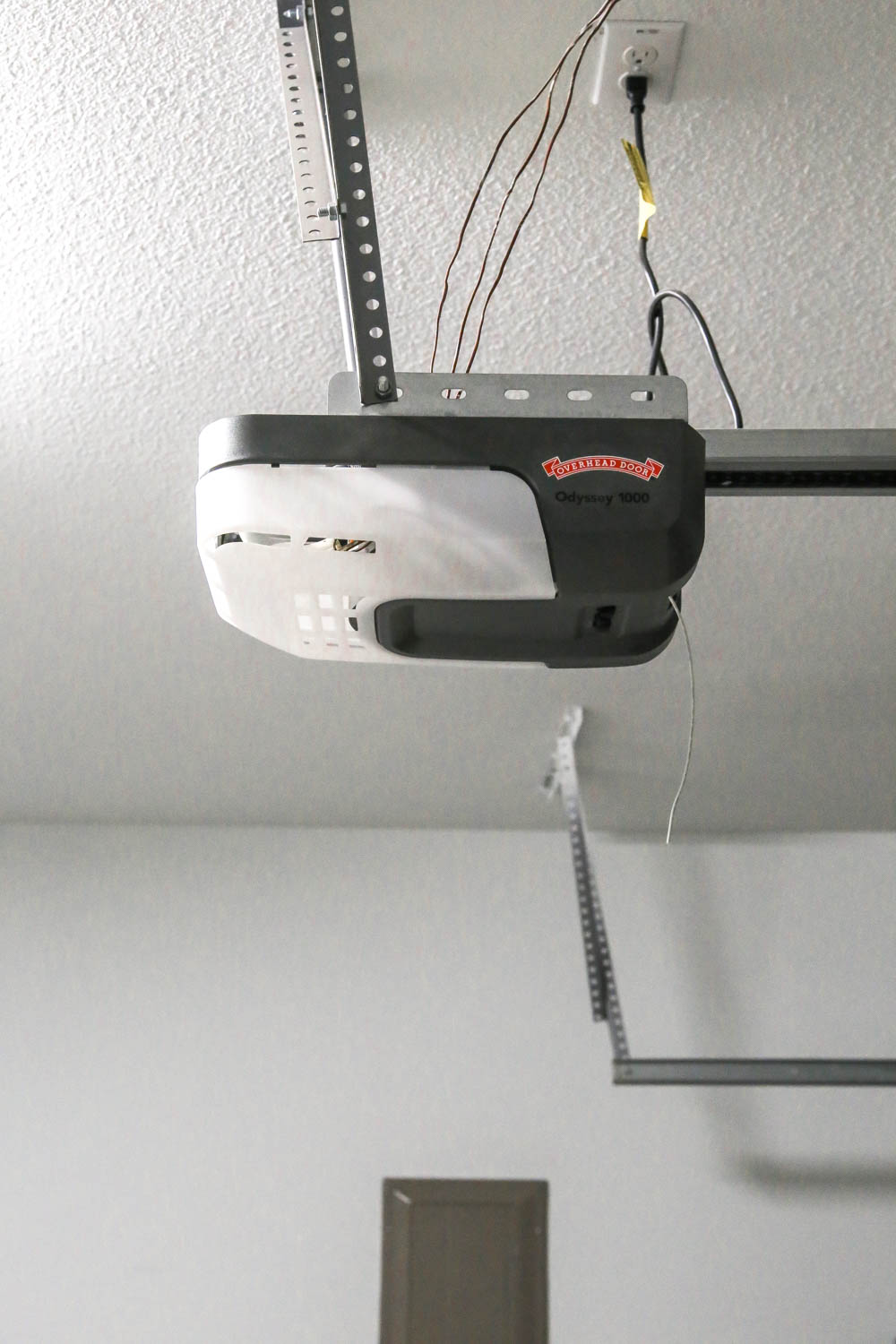 Directions for Setup:
Step 1: Check to make sure your garage door is compatible with the Key for Garage system. You can check that right HERE.
Step 2: Mount and place myQ smart garage hub anywhere from 4 to 5 feet from the garage door opener. Connect and plugin the hub to the outlet above the garage door opener.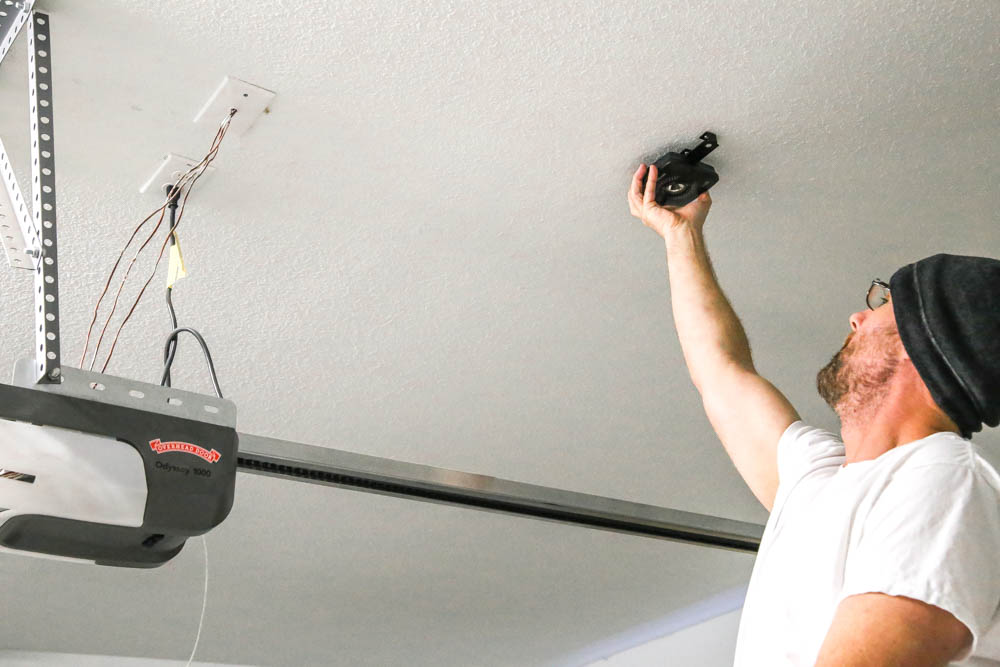 Step 3: Install the door sensor onto your garage door. We placed ours near the top to be a little more inconspicuous.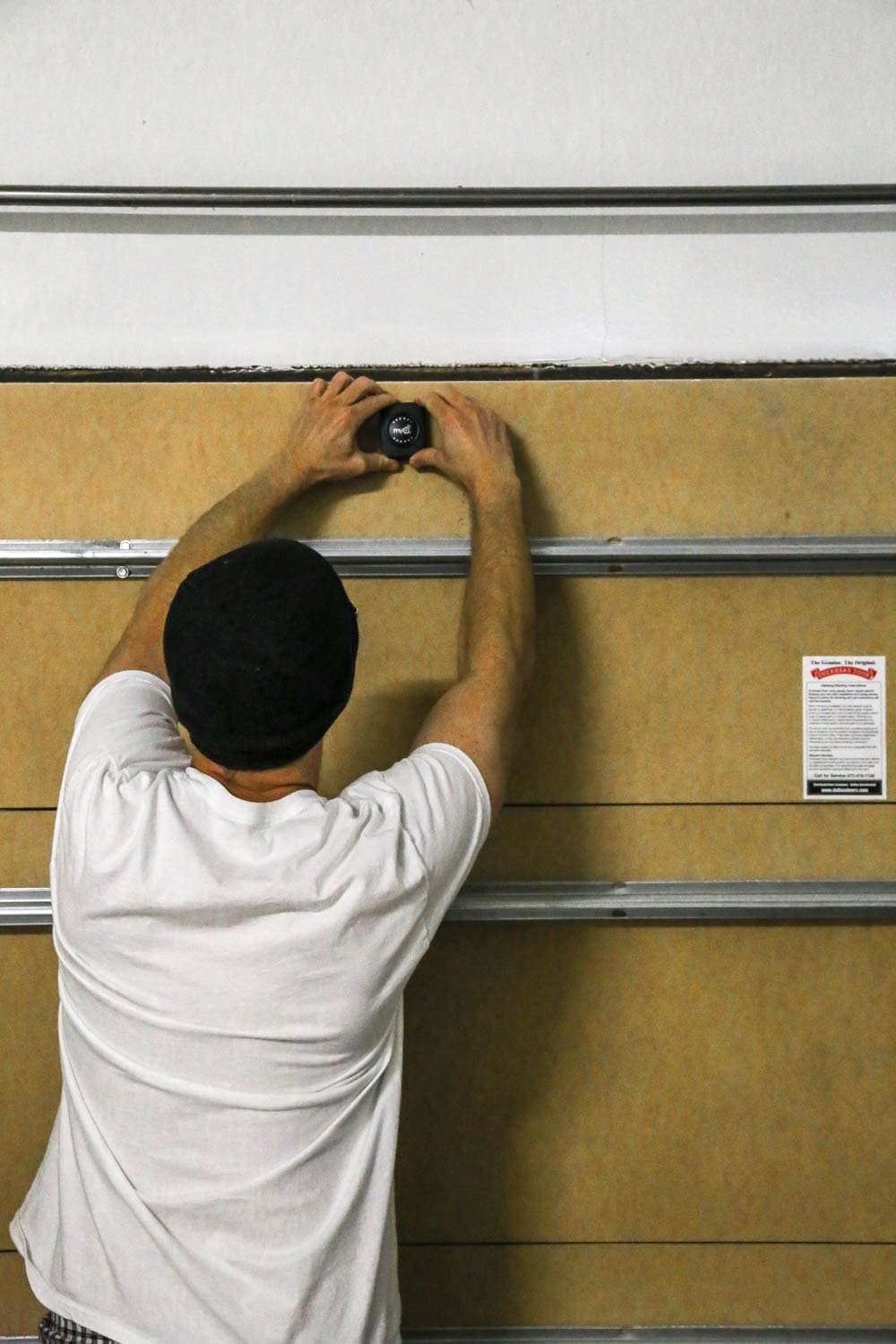 Step 4: Download the MyQ app and connect the hub and the sensor. The app will prompt you for each of these steps.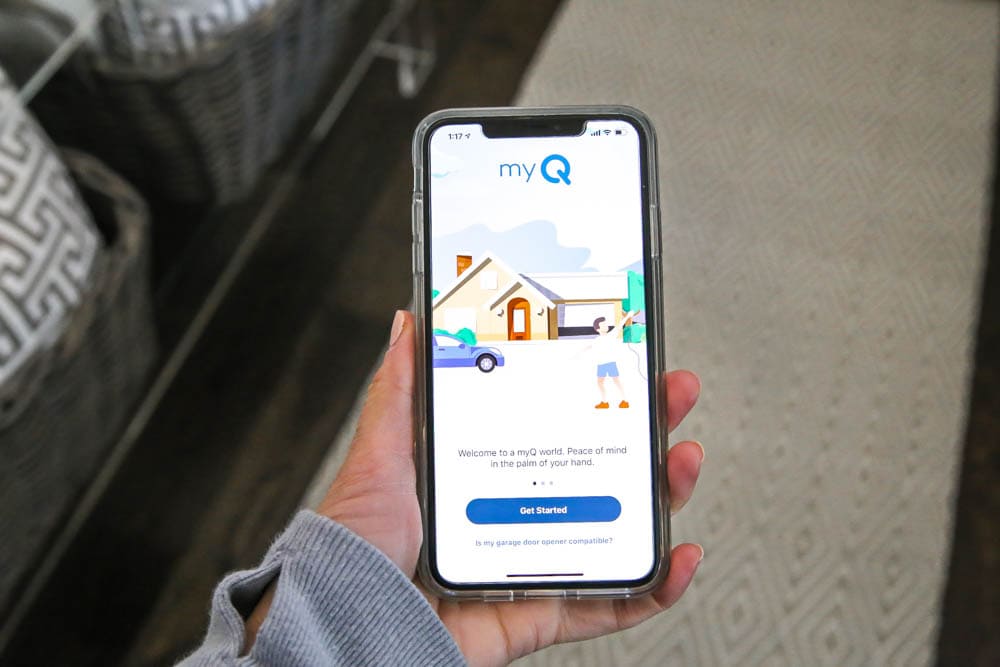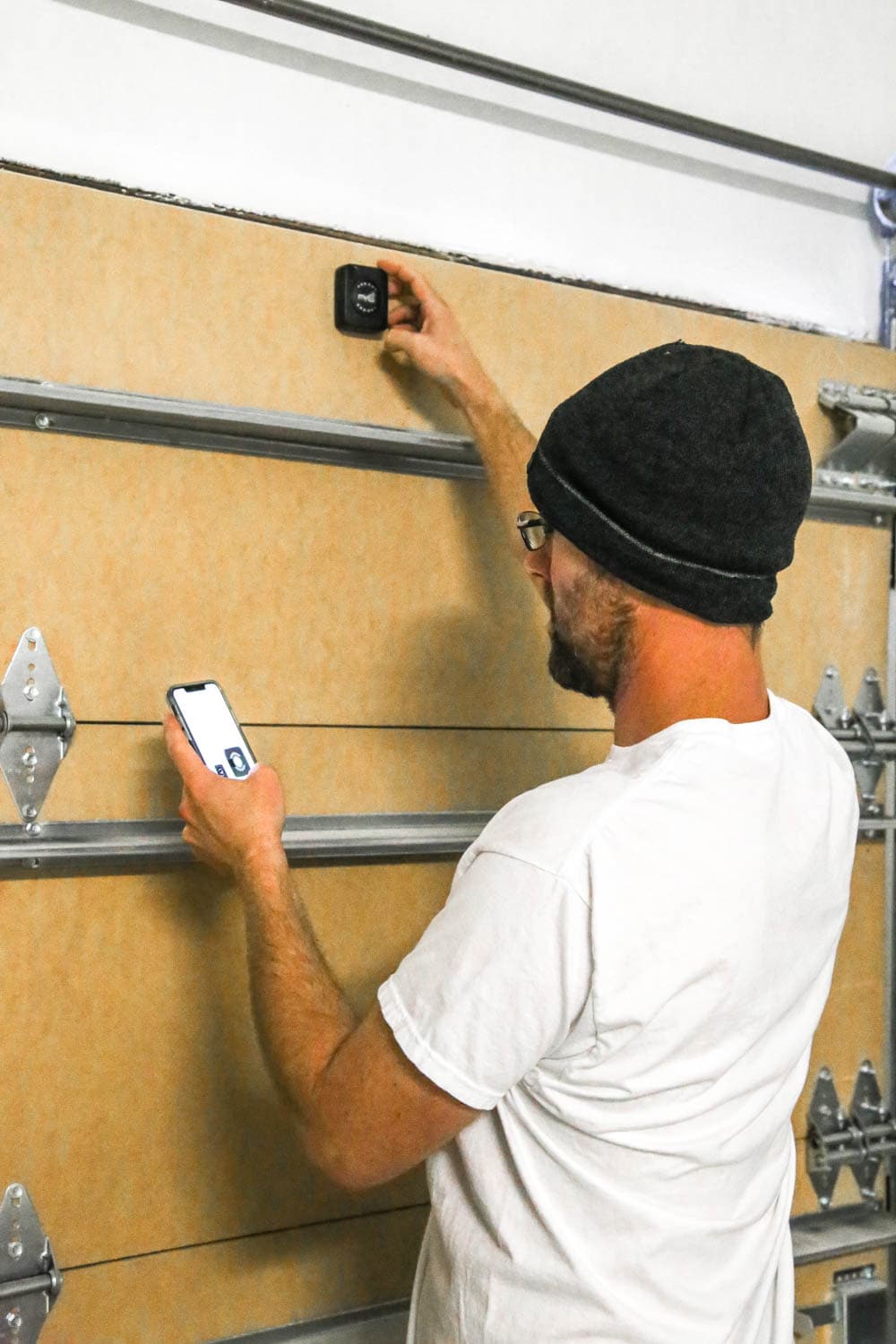 Step 5: Scan the bar code on the instruction manual to register the system and the devices will pair.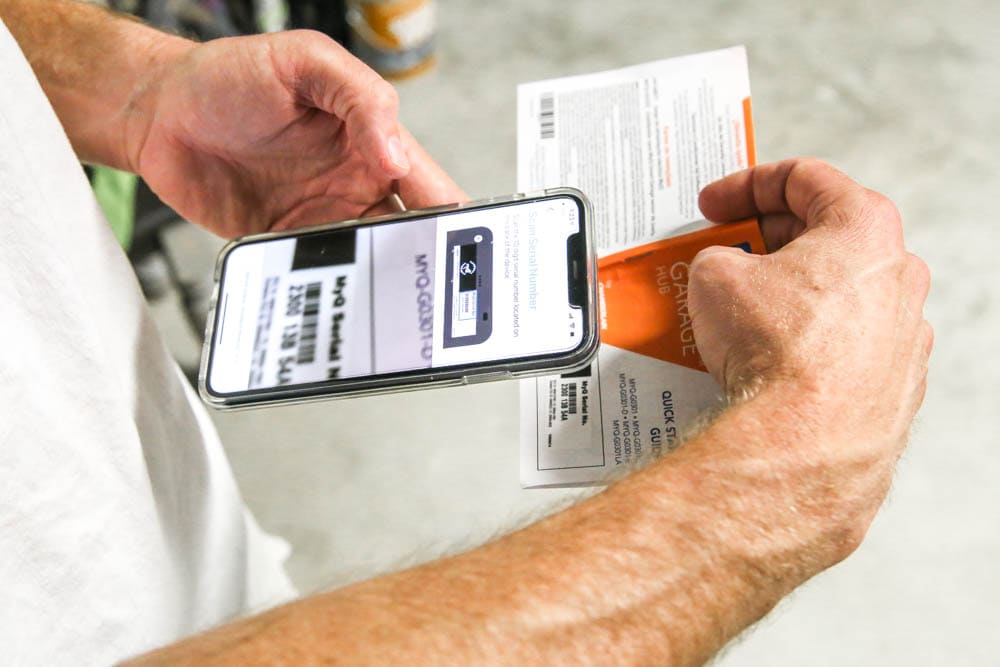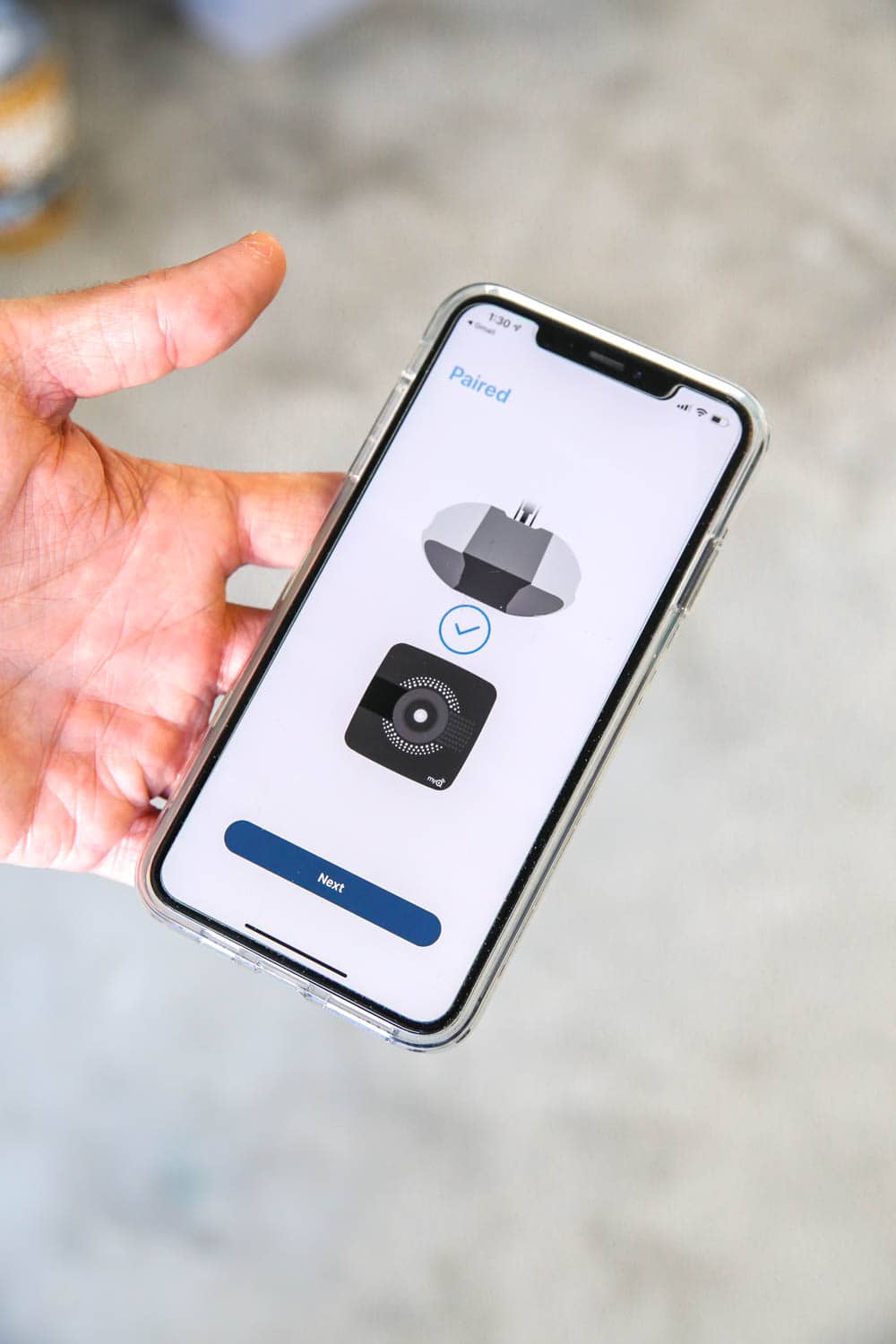 Step 6: Mount and install the Cloud Cam where you will get the best visual of a package being delivered in your garage. Download the Amazon Key app and follow setup instructions.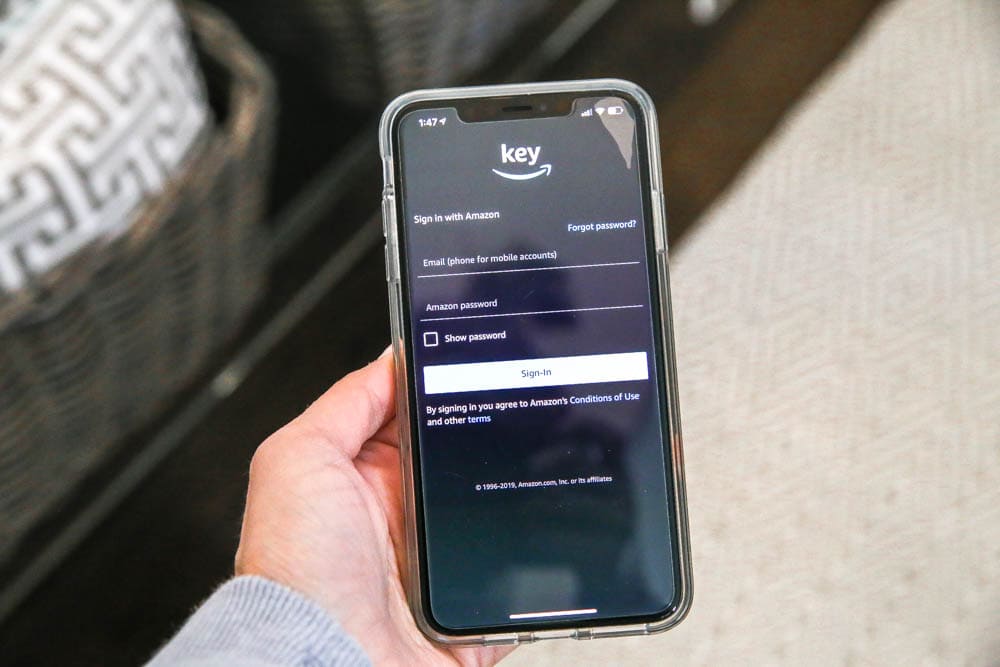 Step 7: Set up for In-Home delivery and you are all set to place your first order!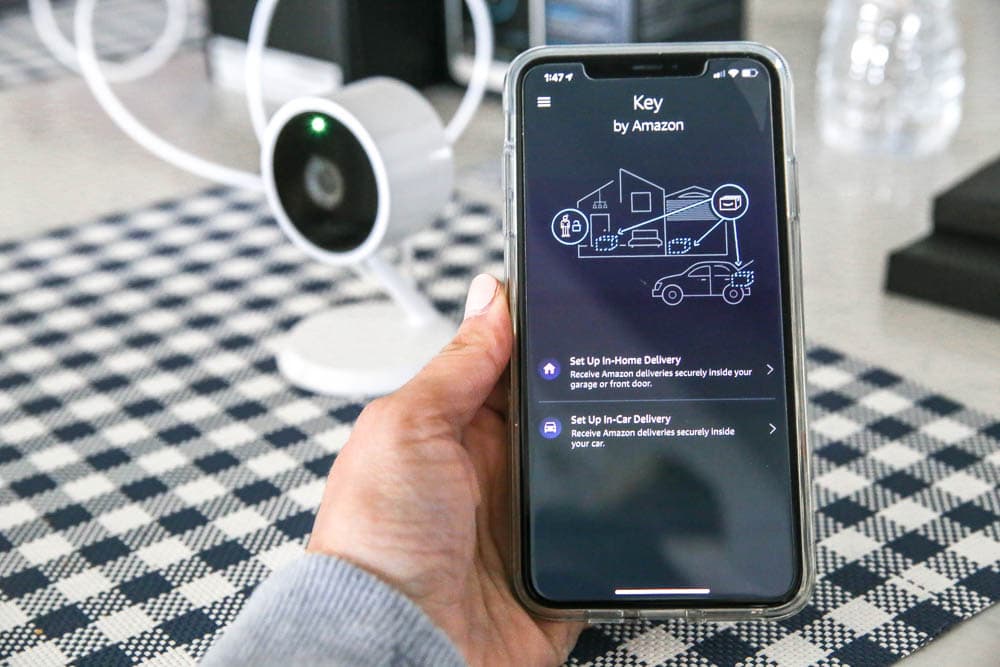 Truly the install and setup process took us less than 30 minutes from start to finish. I was so impressed and really love the interface of each of the apps. They are super simple to navigate through the setup with.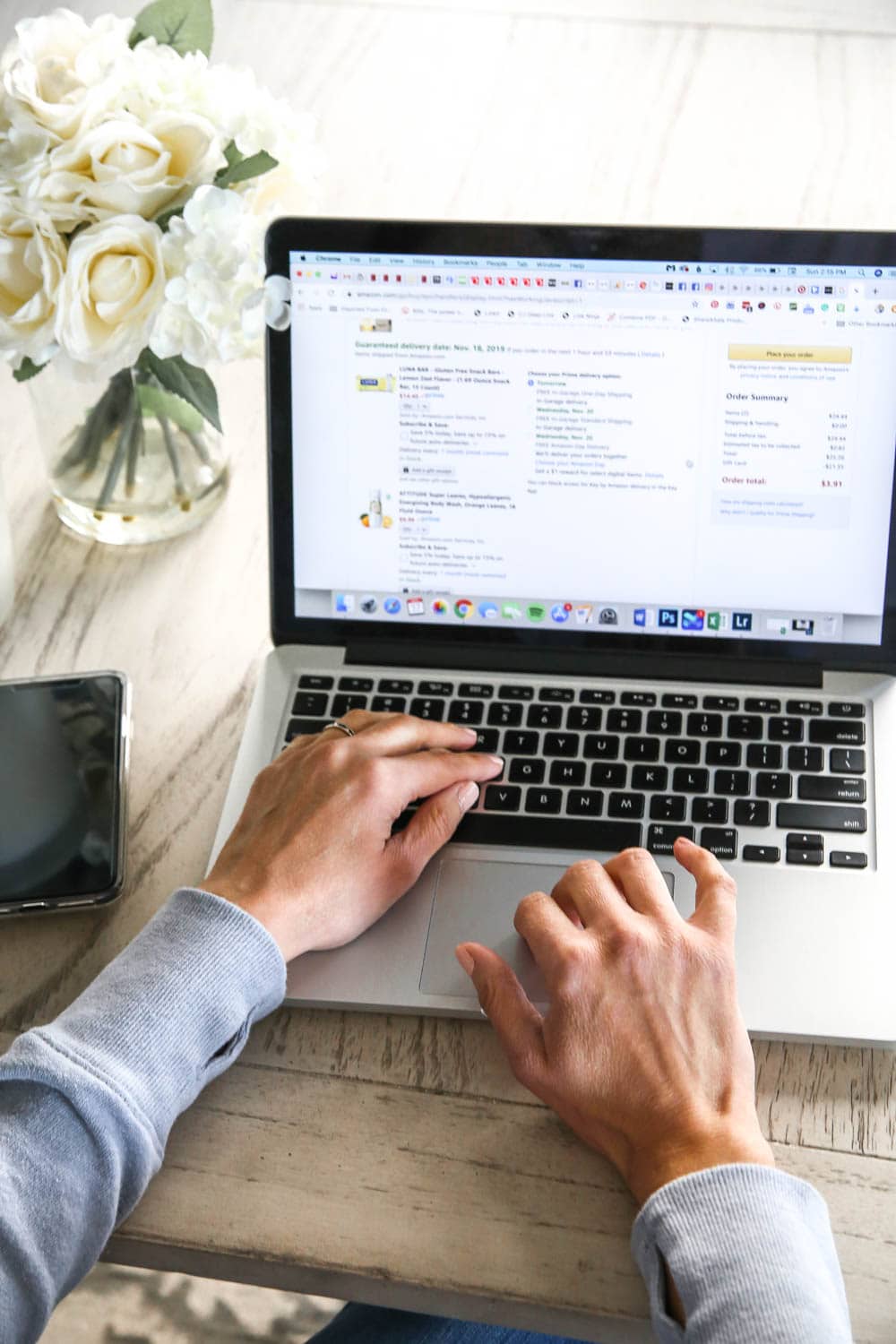 So here is how to place an order for the Amazon In-Garage Delivery service. It really takes two steps and you are done!
How to Place an Amazon In-Garage Delivery Order:
Step 1: Add the Prime eligible items you want to your cart
Step 2: At checkout select In-Garage delivery. That's it!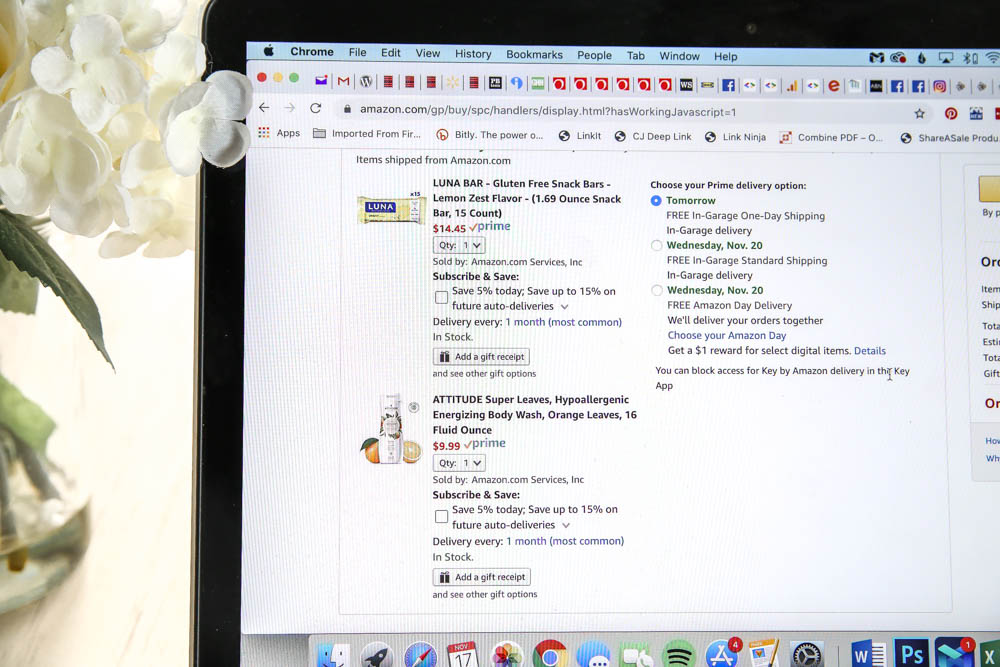 When your package is ready to be delivered, Amazon will notify you with a 4-hour window frame. You will be alerted on your phone when the delivery is being made as well as be able to watch it on the cam. Then you will get a final notification once the garage door has closed and the delivery is completed. The whole process is so safe and secure for not only your every day Amazon deliveries but for all those valuable holiday gifts you order.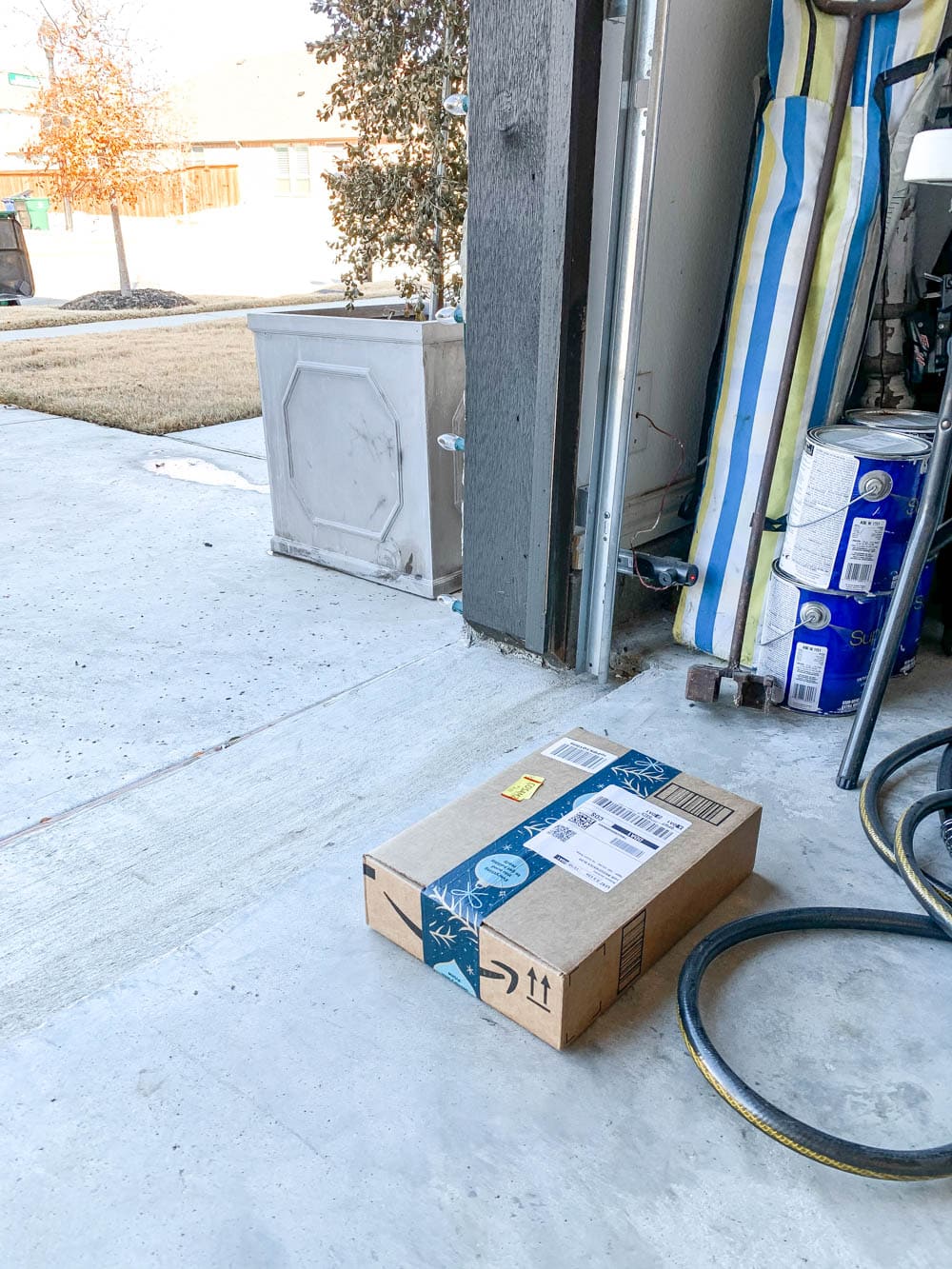 I am so excited to keep using the Key by Amazon In-Garage Delivery service and have a stress-free holiday season and not have to track down my packages. Gift-giving just got that much easier my friends!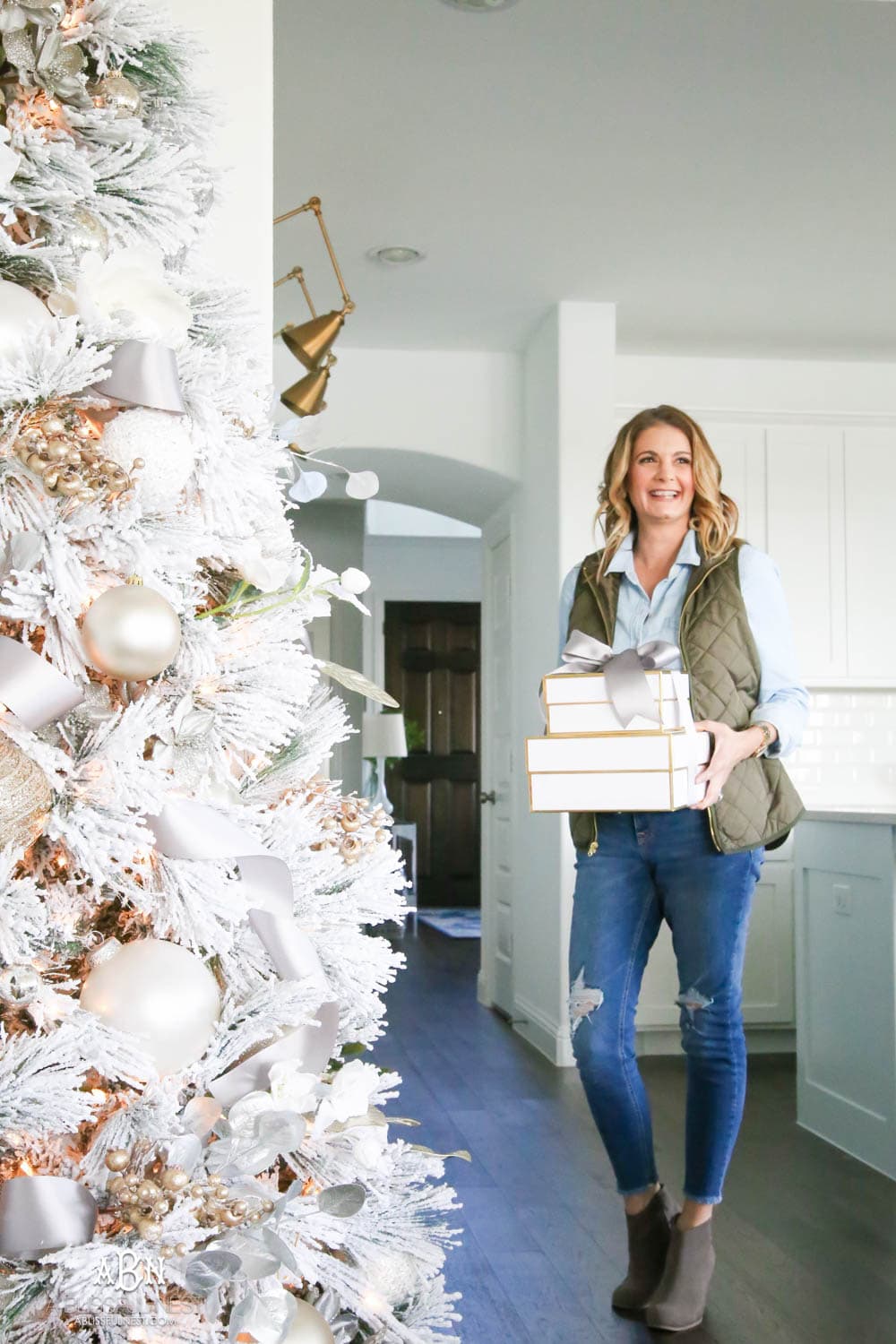 You can learn more about Key by Amazon In-Garage Delivery and check if it's available in your area to get started with your own system. I can't wait to hear what you guys think once you start using it!
THIS IS A SPONSORED POST. A BLISSFUL NEST HAS RECEIVED PAYMENT, TRADE, AND/OR PRODUCTS FROM KEY BY AMAZON IN EXCHANGE FOR PROMOTING. HOWEVER, ALL OPINIONS STATED ARE OUR OWN.