Christmas Front Porch Reveal 2019
This post may contain affiliate links. Please read our disclosure policy.
Welcome friends to my Christmas front porch this year! This is always the first reveal of the holiday season as I love to welcome you to my holiday home which I will be sharing all next week.
Last year we celebrated our first holidays in this home and it is fun to reinvent all my holiday decor I have owned in from the past. You can check out my Christmas porch for last year for even more inspiration. But the one thing I love to get each season is a new wreath. It is my starting point for my porch design.
This post contains some affiliate links for your convenience. Click here to read my full disclosure policy.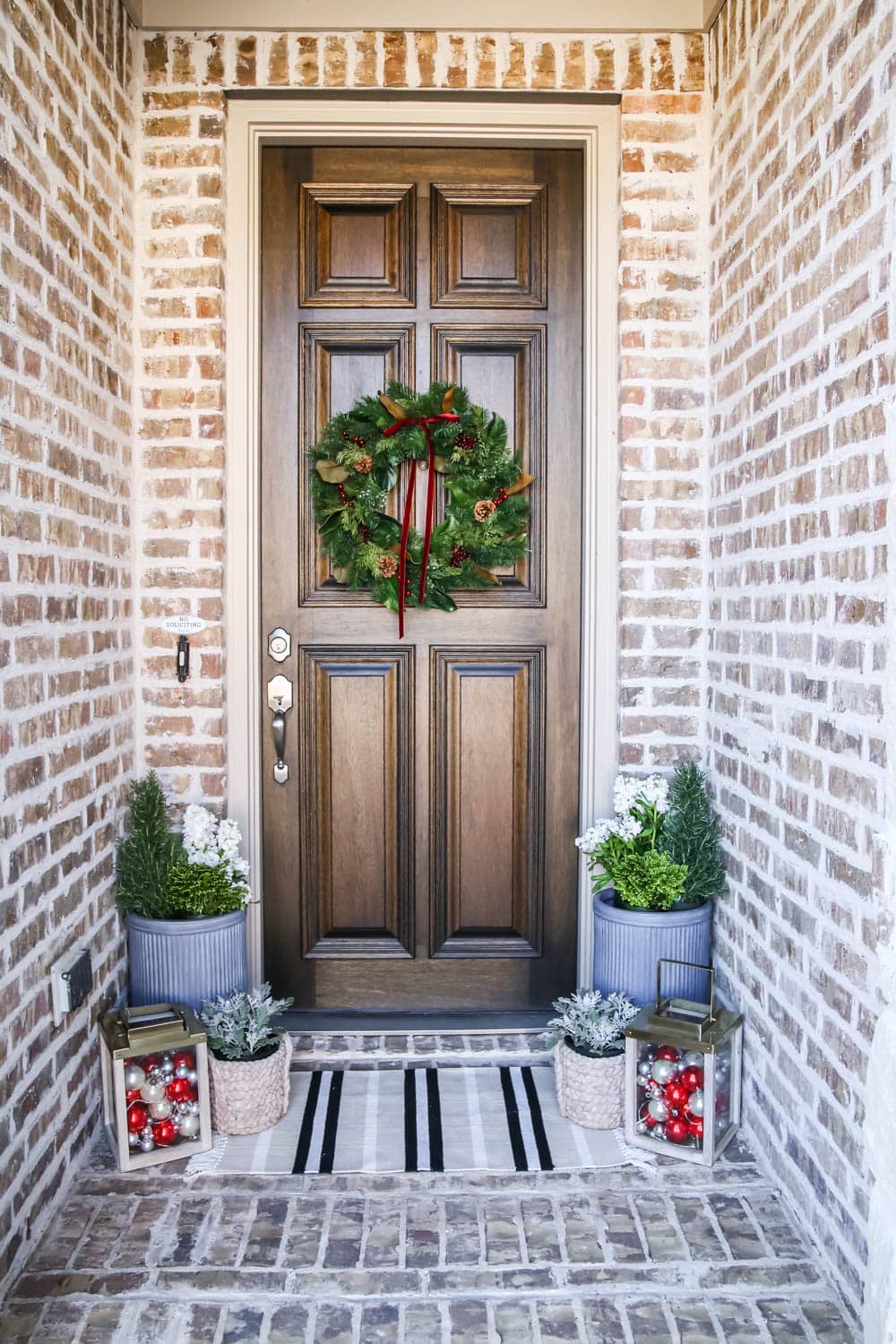 Of course, you know I am so in love with all the gorgeous wreaths from Latawnie's shop Style The Seasons. I used one of her wreaths for my fall front porch this year and she sent me this incredible wreath for this holiday season.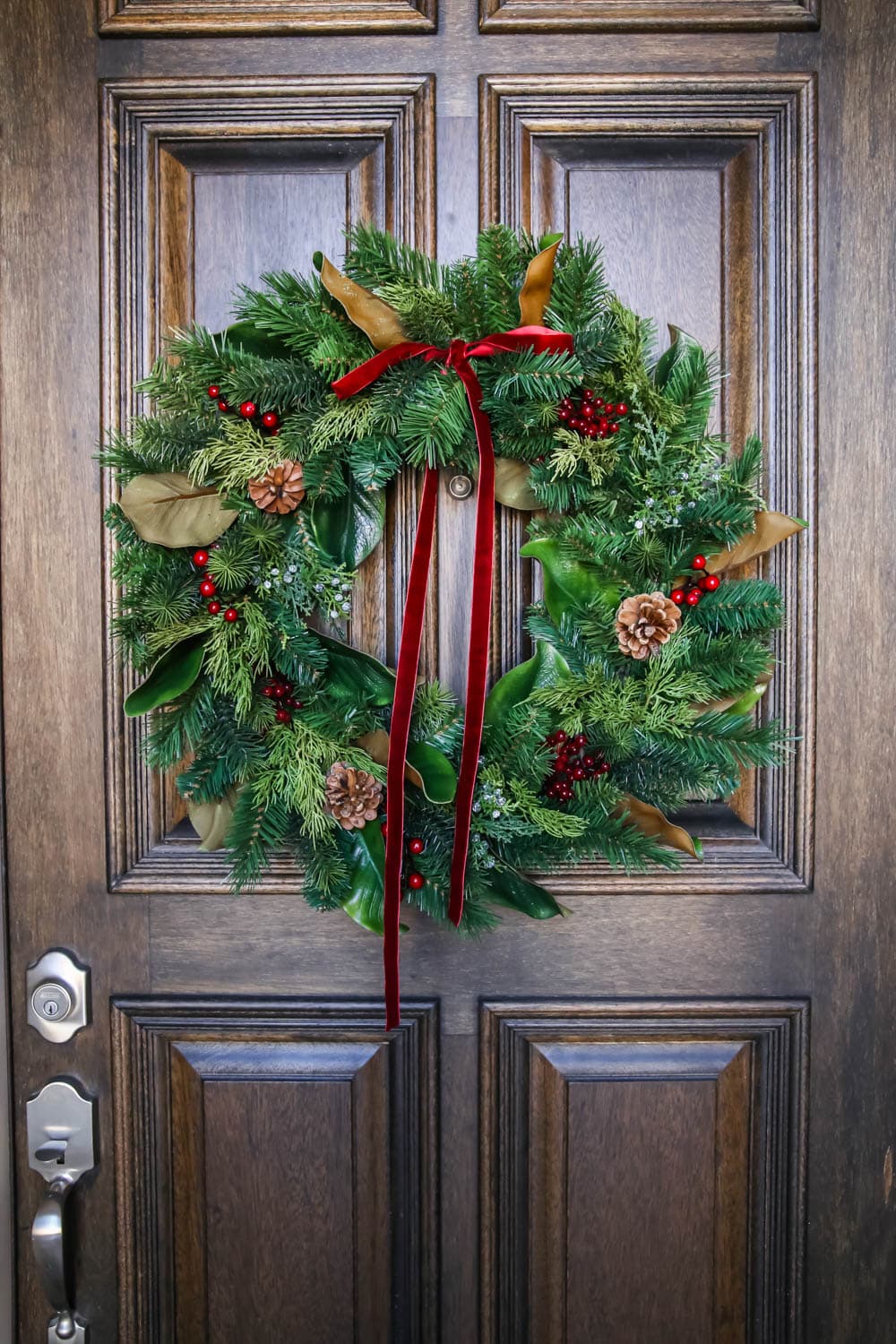 I just adore the simple red velvet bow. It is the perfect subtle pop of red.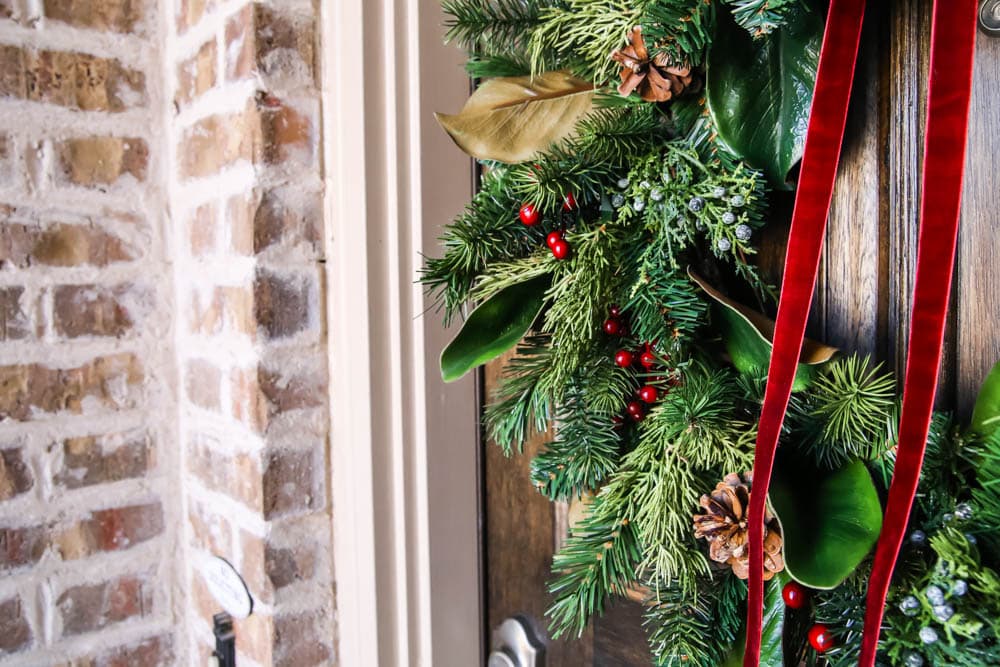 I also love how she mixed magnolia leaves with berries and pine cones. There are even small springs of beautiful blue juniper berries. Juniper berries are one of my favorites to decorate with for the holidays. You may remember my holiday mantle and Christmas kitchen last year being sprinkled with them.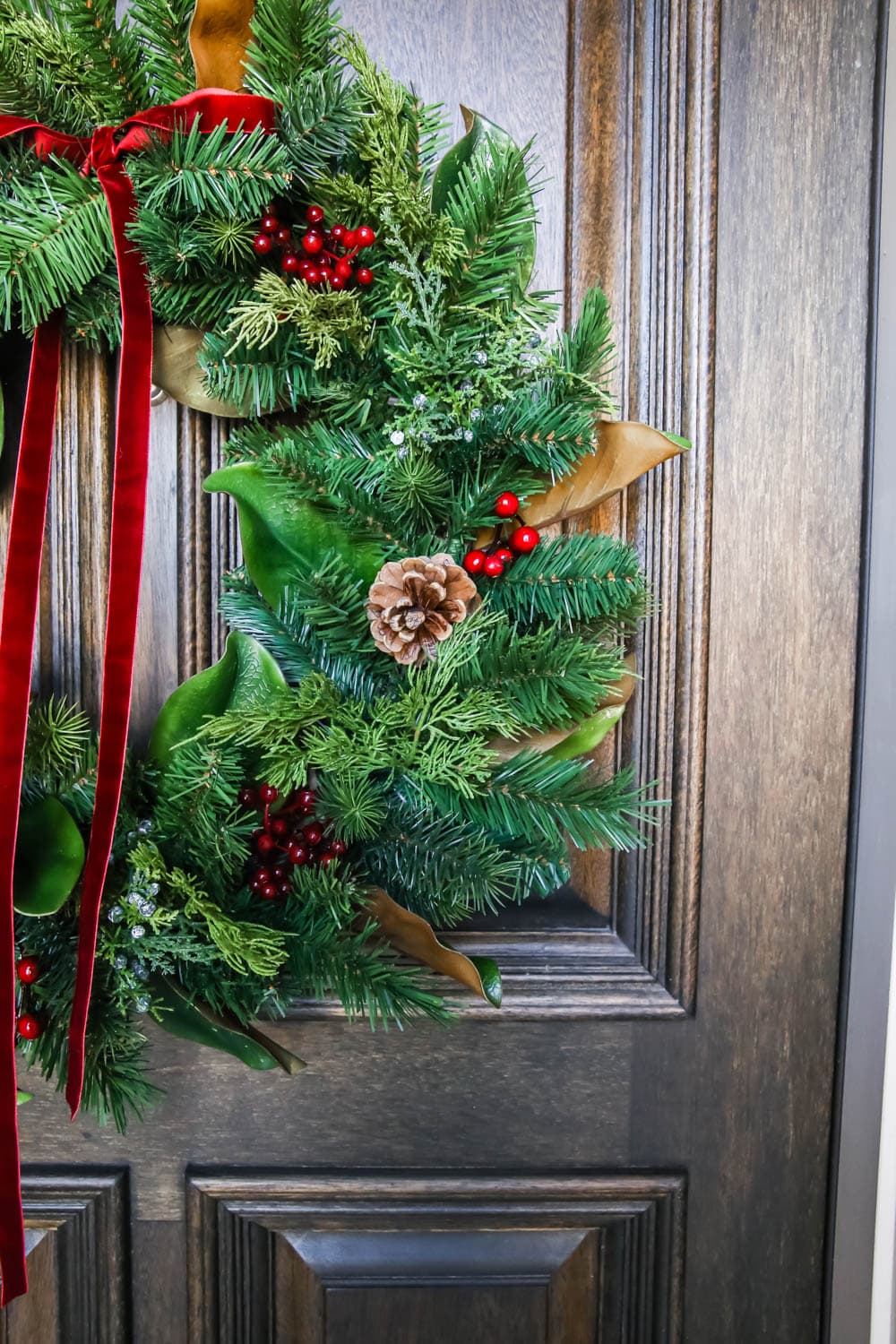 I am also loving this wreath with hydrangeas and pomegranates and then this one with the beautiful bells.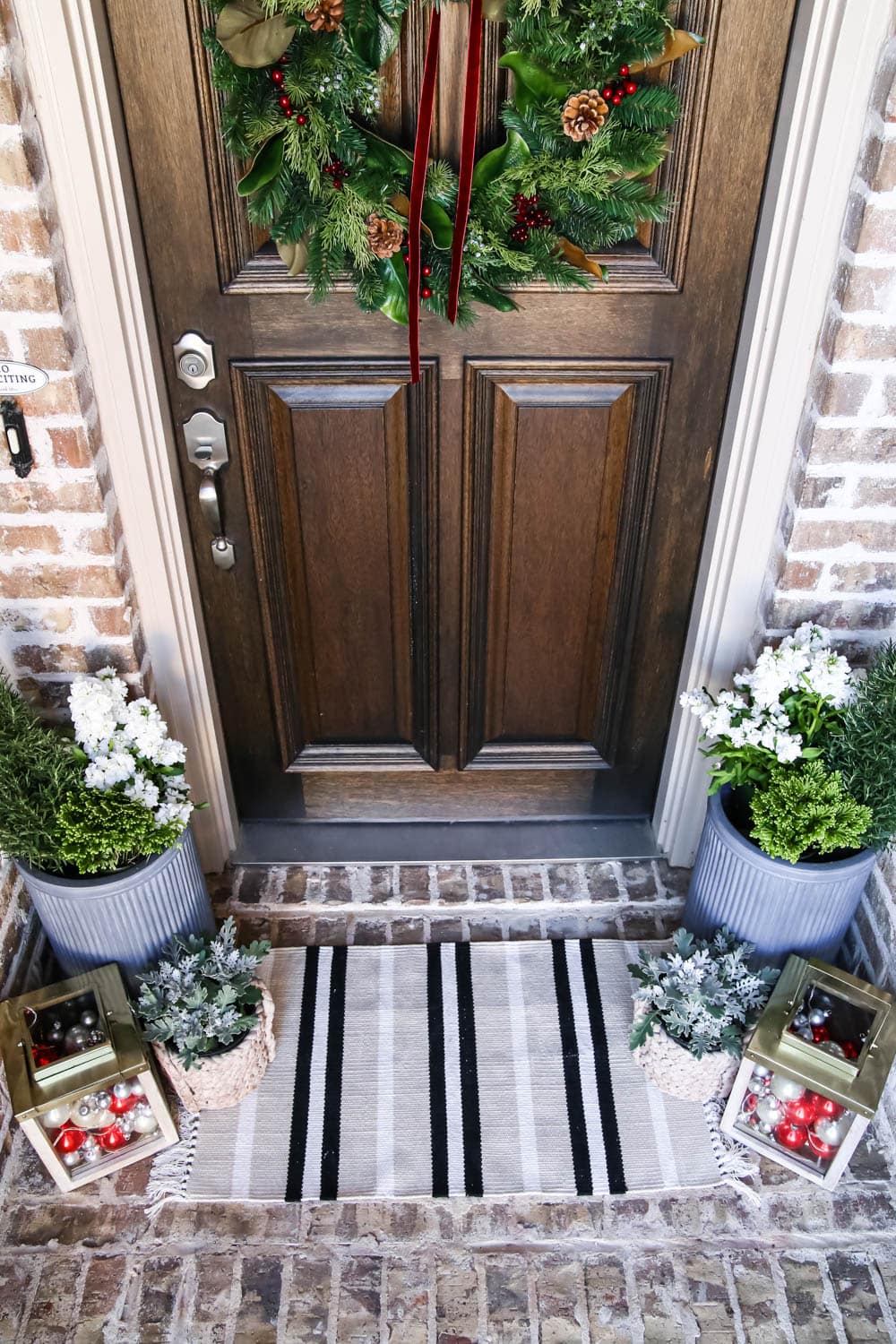 The next thing I always look for once I pick a wreath is a fun coordinating doormat. You know in the past I ALWAYS layer my mats with two. One patterned one and then a coir mat. I decided to be more simple this year and only do this striped one.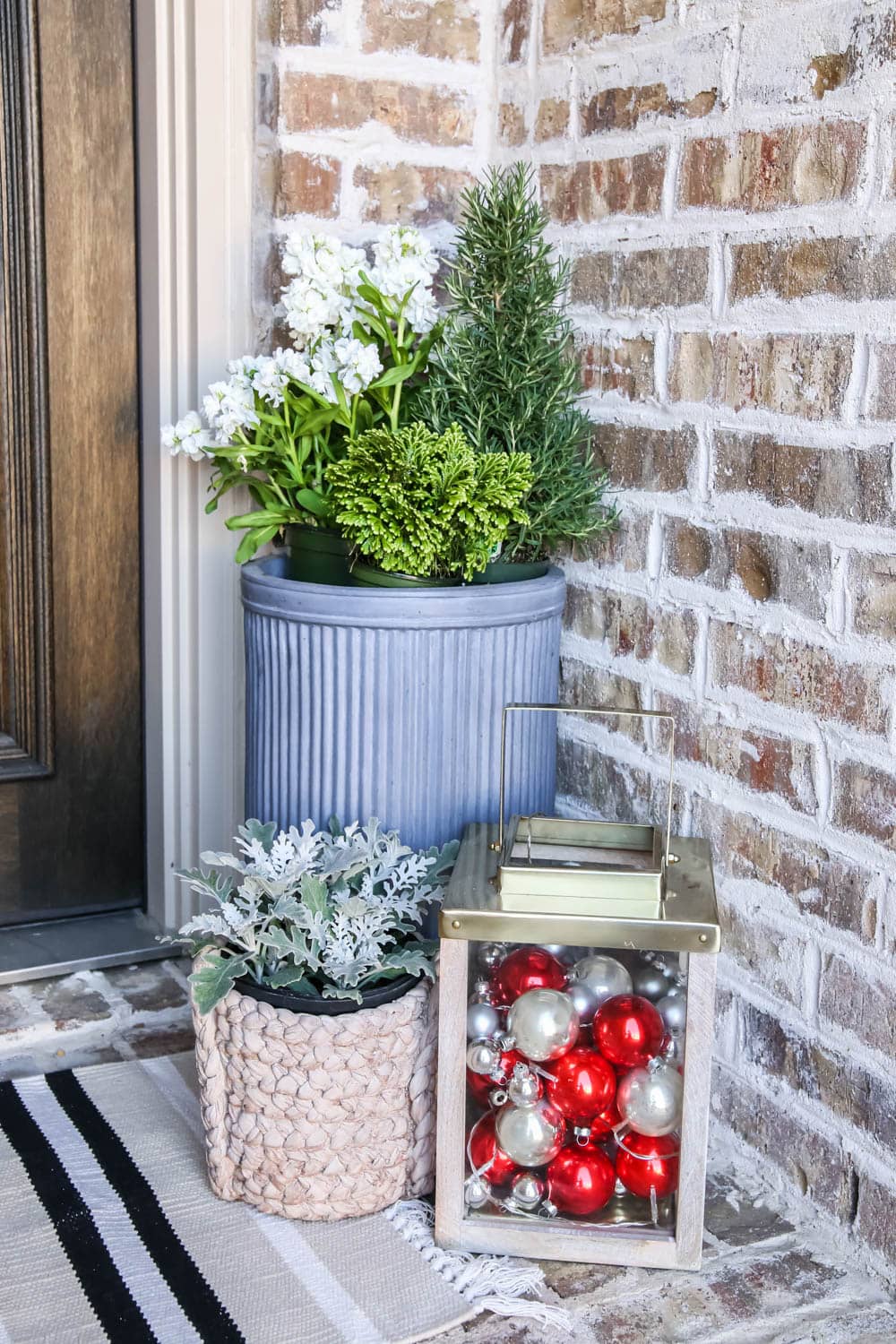 I bought these planters earlier this year and I just love the fluting on them. They are tall which really helps since this porch is narrow. It helps add in some height and balance the really tall door. For now, I just placed the plants still in their little pots into the top on some bricks shoved inside because when we hit some freezes, I am going to bring them in and this just makes it easier for me to pop them on out.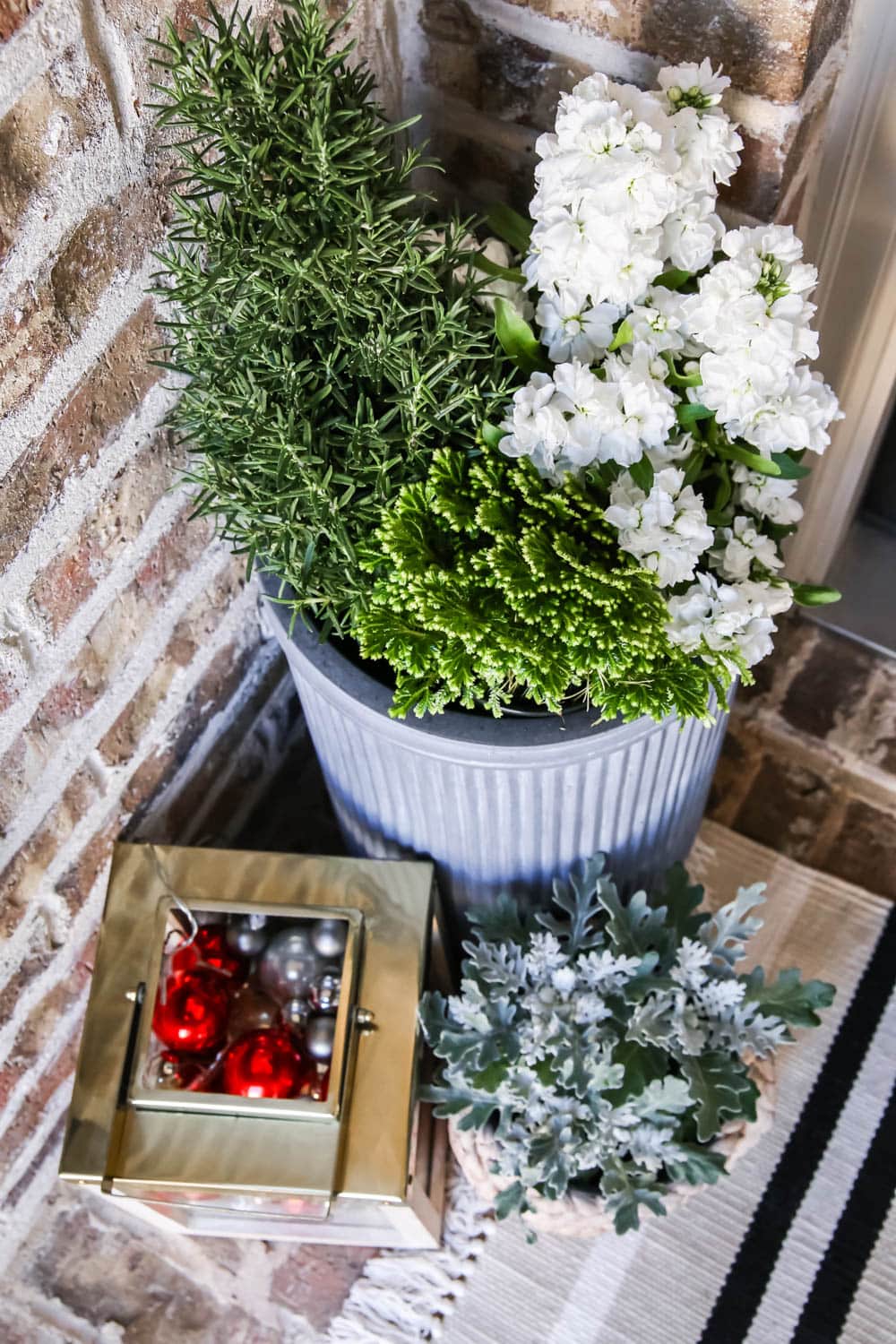 I have had these lanterns for a while and found them again in the great purge (here are similar ones). You can read more about that HERE. I just filled them with some red and silver balls and weaved in and out a string of these tiny little lights. They are battery operated and I have it tucked into the back so you can't see it. They are so pretty illuminated at night.
I love to create clusters of three things on either side of the door. It makes it feel full and looks symmetrical from the street.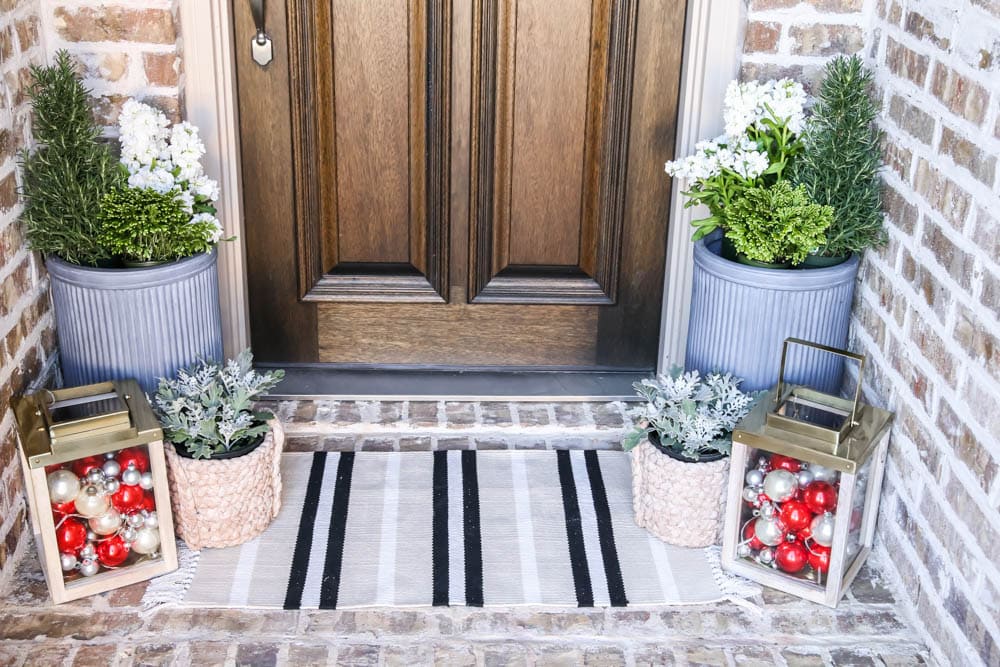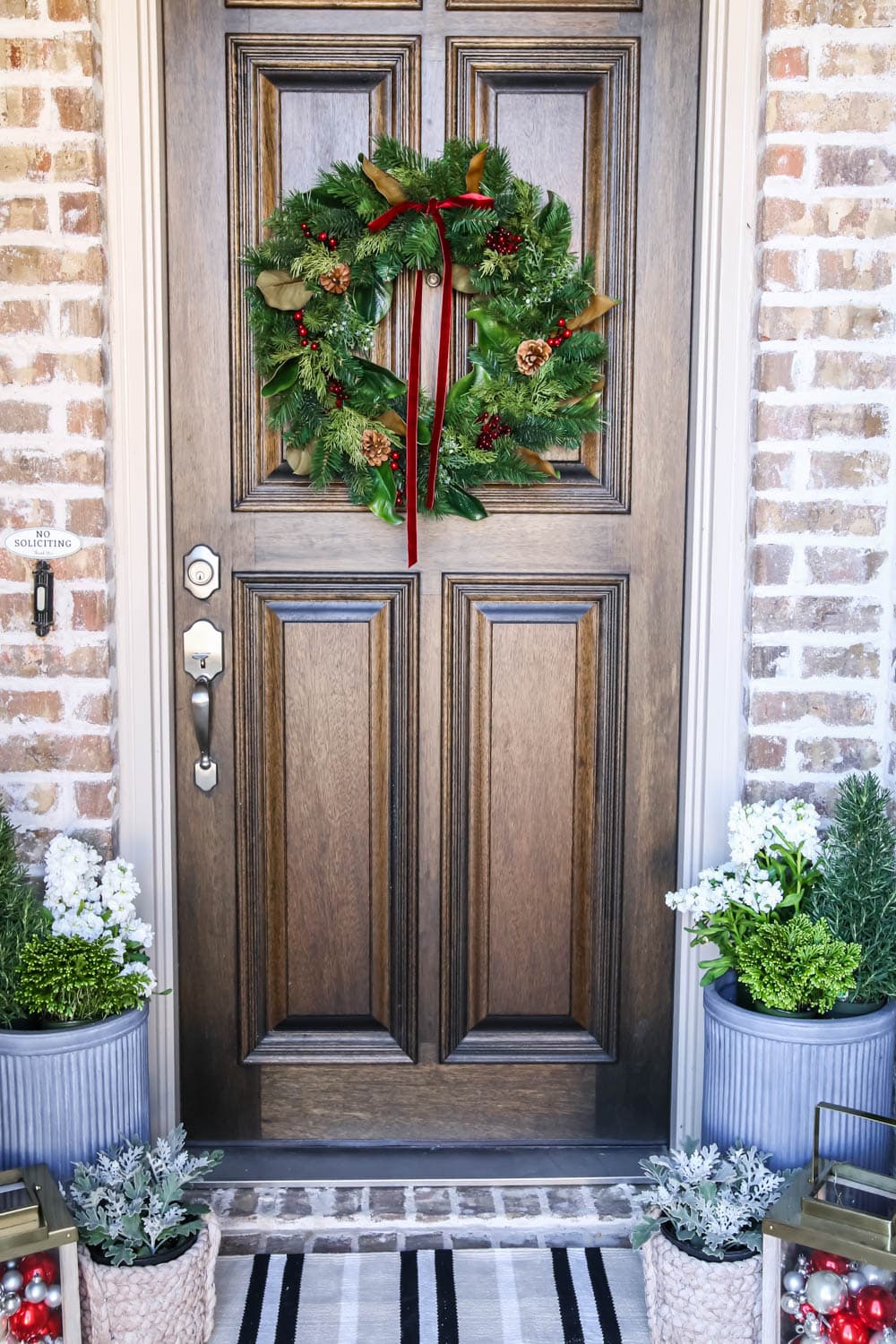 I hope you loved this little Christmas porch tour and don't miss any of my holiday gift guides that are live! So many great finds and I love sifting through everything and finding you the best deals for the holidays.
Stay tuned for next week I will be sharing my whole Christmas home tour!