5 Steps to Working with A Professional Organizer + Decluttering Your Home
This post may contain affiliate links. Please read our disclosure policy.
This is not going to be the prettiest post with pictures but it is real life that many people struggle with.
We moved into our home a year and a half ago and I was so excited to finally have a media room. But within a short period of time, since we did not have any furniture for this room, it became a dumping ground for all the stuff we had that had no place to go.
I know we all have things we just have to hold onto thinking that one day soon I may need it, or it was something passed down to you, or I'm holding onto it for my kids in the future. I mean the "what ifs" are endless when people find themselves holding onto things not being used in their home.
This room just seemed to get more and more stuff in it (how did that happen?!!). To the point that I honestly just shut down and was overwhelmed just looking at it. I mean how many people feel like this about their garages??
So I started following a local professional organizer on Instagram right after my friend had hired her for her home. She just raved about Kim and how it was so easy and saved her and her husband of having unnecessary arguments. I was like sign me up!
Kim from Organizing Spaces by Kim and I started interacting more and more on IG and she posted a photo about her helping her clients with moving into new homes. I thought this was such a brilliant idea and I started telling her about my shameful media room.
Kim was totally up to the challenge and came over for a consultation. We went through the attic space I had to work with and I told her I needed the whole space just cleaned out. I really thought I was asking for the impossible.
This is what she came to see that day.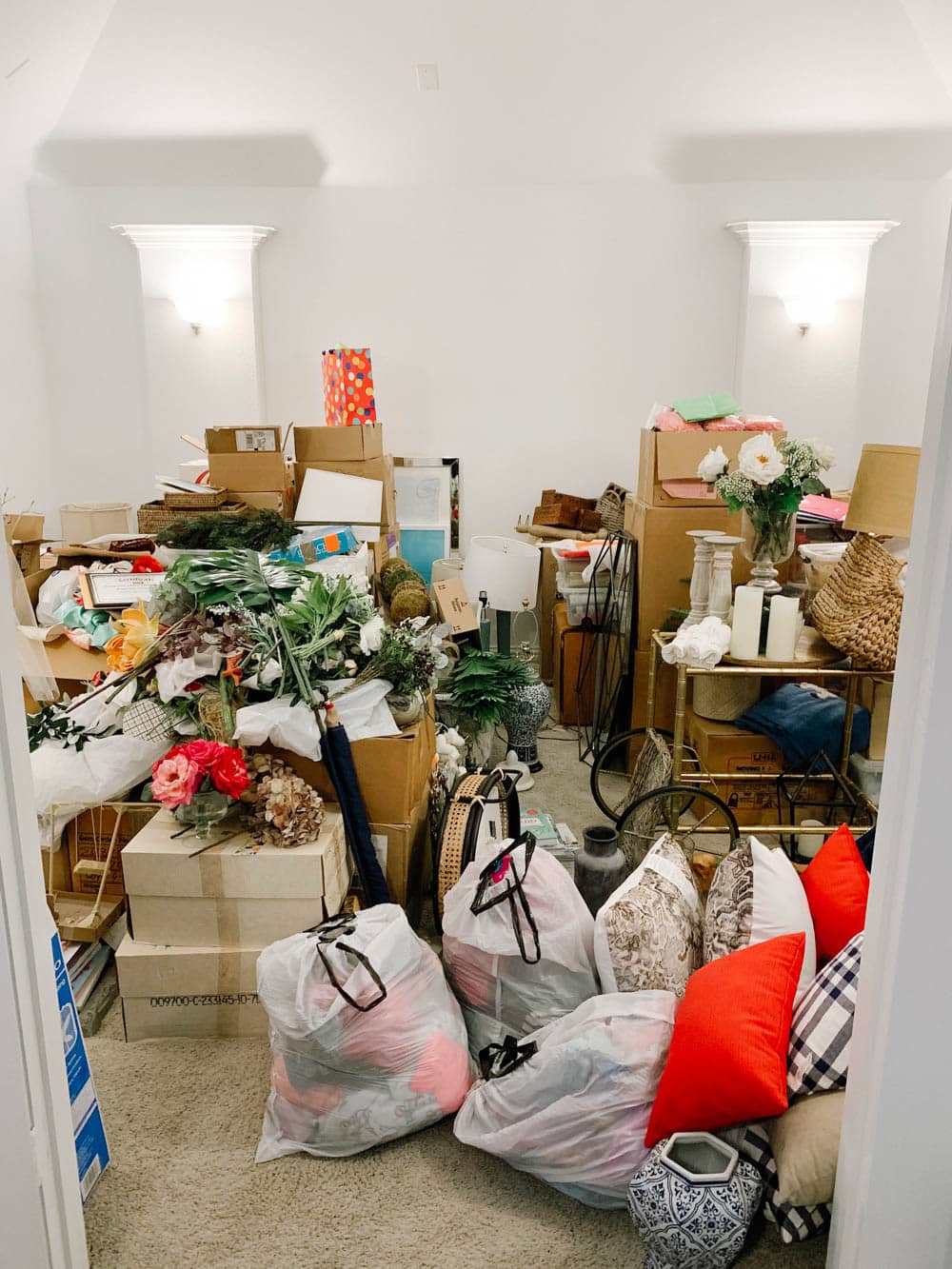 I told you I was ashamed. I mean it is like airing my dirty laundry to you all. I posted this in my IG Stories and I got so many DM's with you all telling me this was organized beauty (ya'll are the sweetest!) and some of you had rooms like this. It was so sweet and encouraging. I think we all need to give each other a little grace and know we can not be Instagram perfect all the time.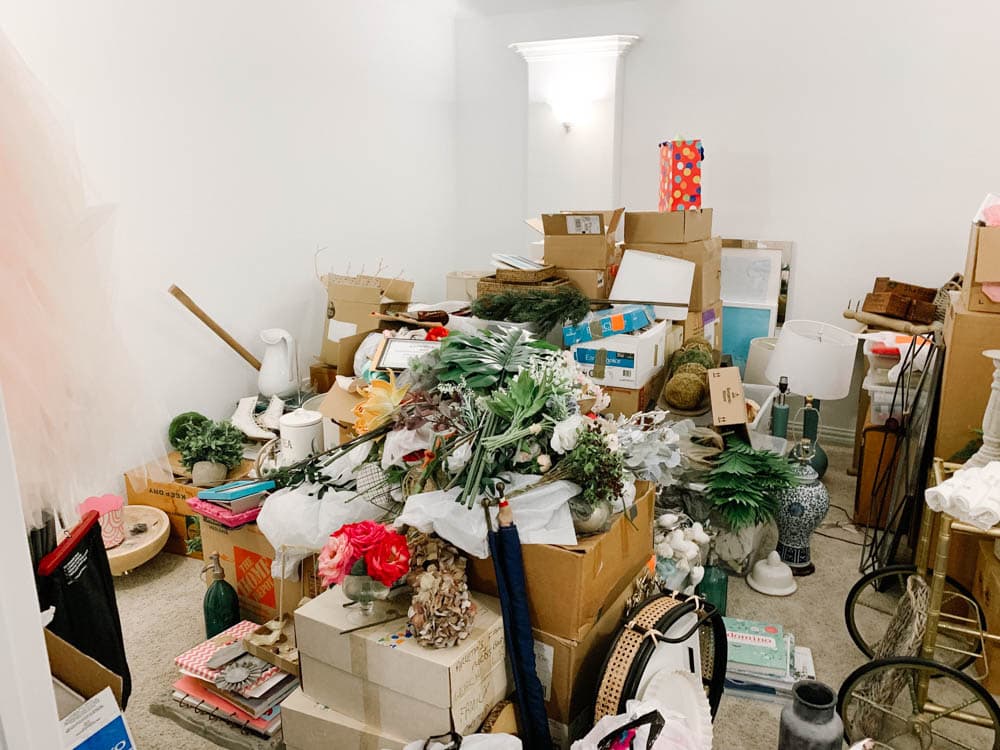 This is the attic space we have to work with. It is actually through the media room av closet and right above the garage. We laid flooring in here so we could utilize the space and create more storage in our home which we clearly needed.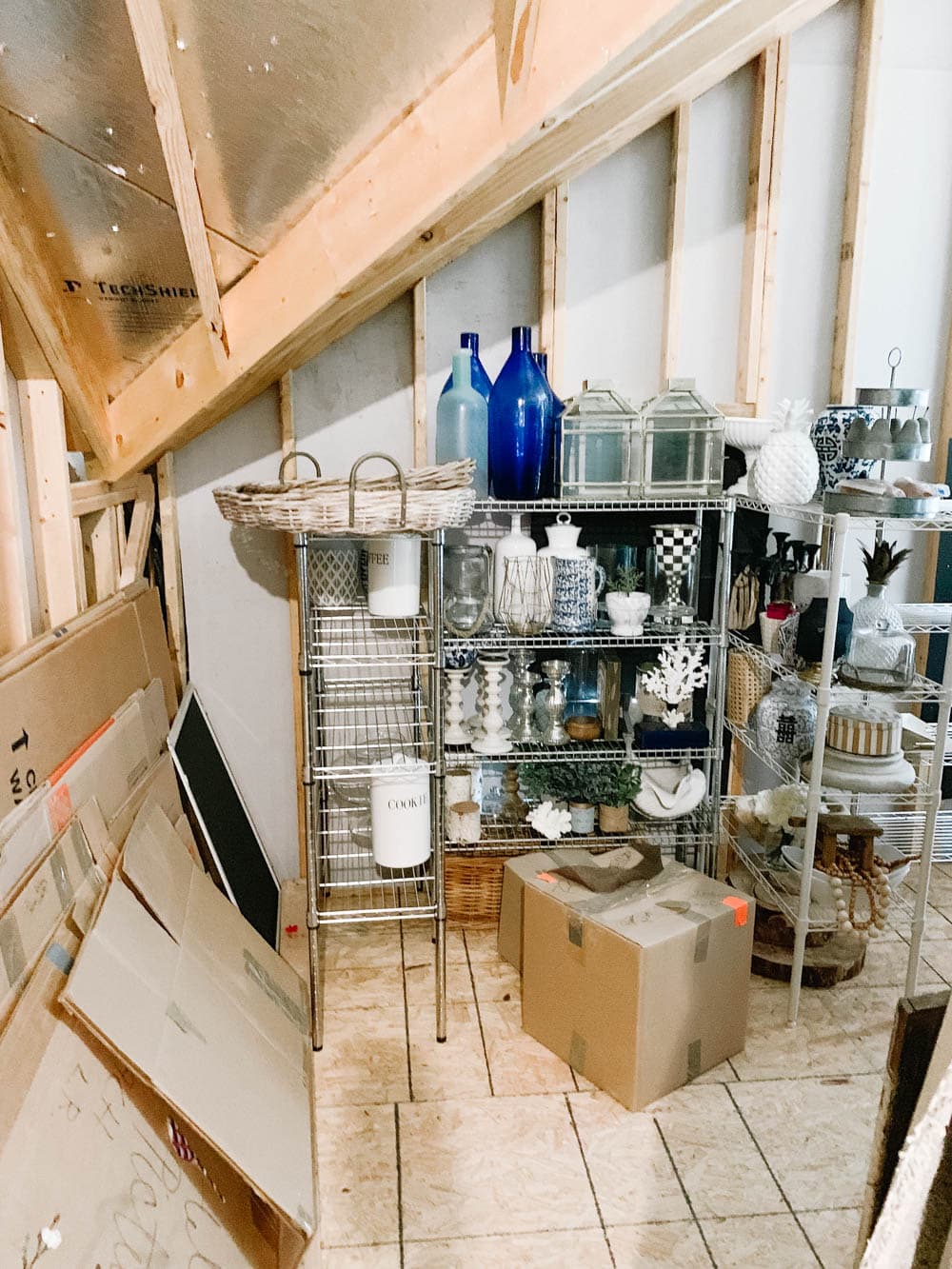 We already had these bookcases but I was not using them very efficiently. They need to be purged, rearranged and reorganized.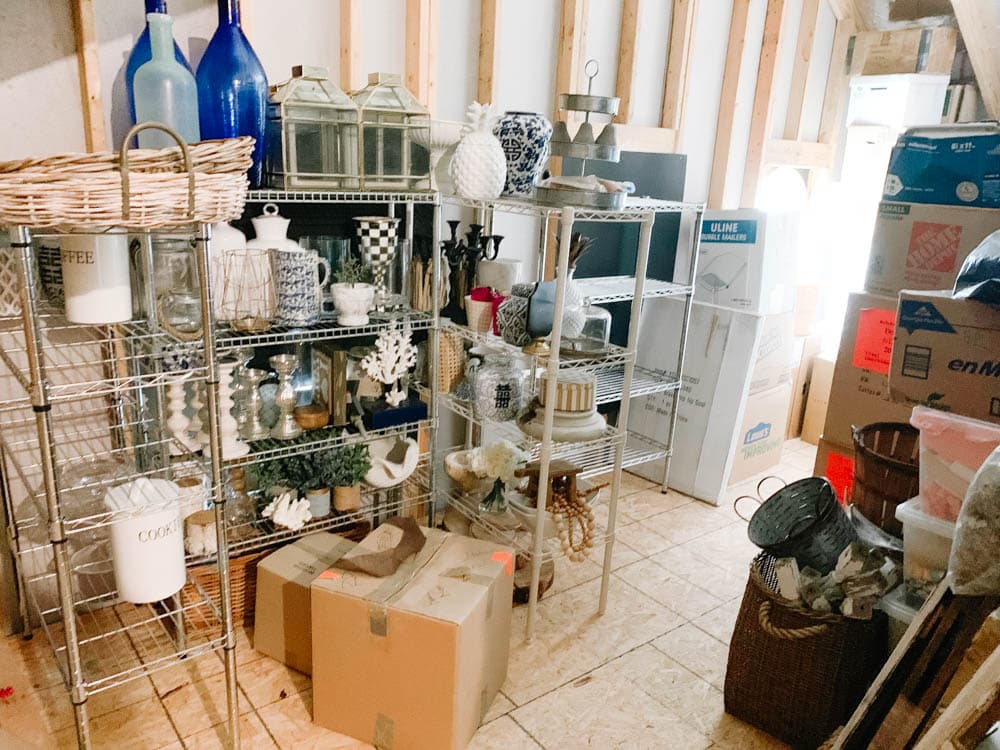 So want to see what the media room looks like now?!! Here you go . . .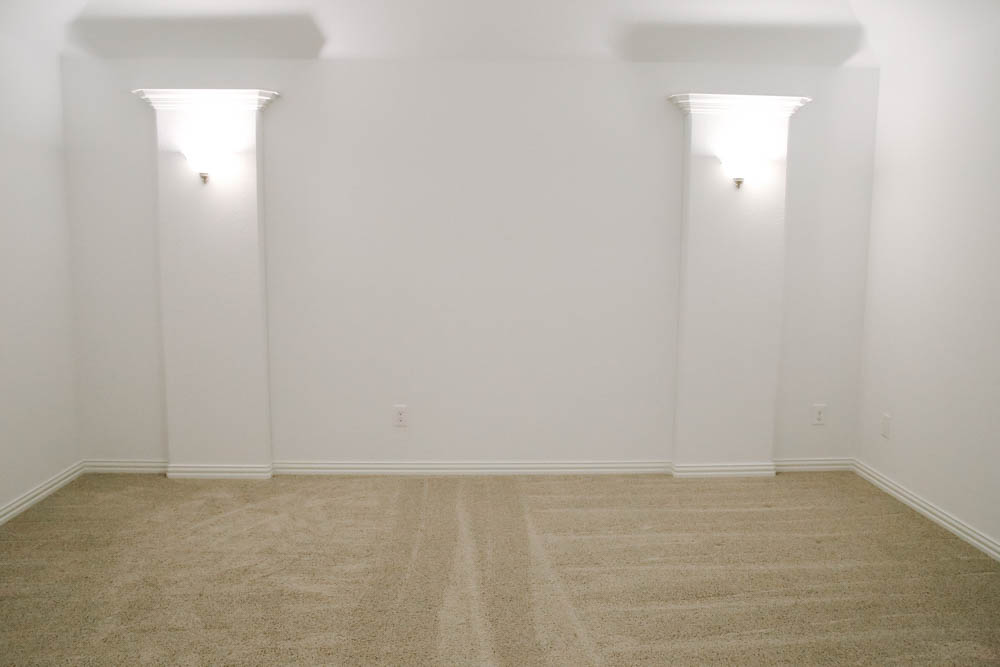 It's completely empty and ready for me to start designing this space! I am so excited and love that everything has a home now. Shocking that Kim had predicted this would be a two-day project but since I was super decisive about what things were to be trashed, donated or put into the attic, the process went very fast.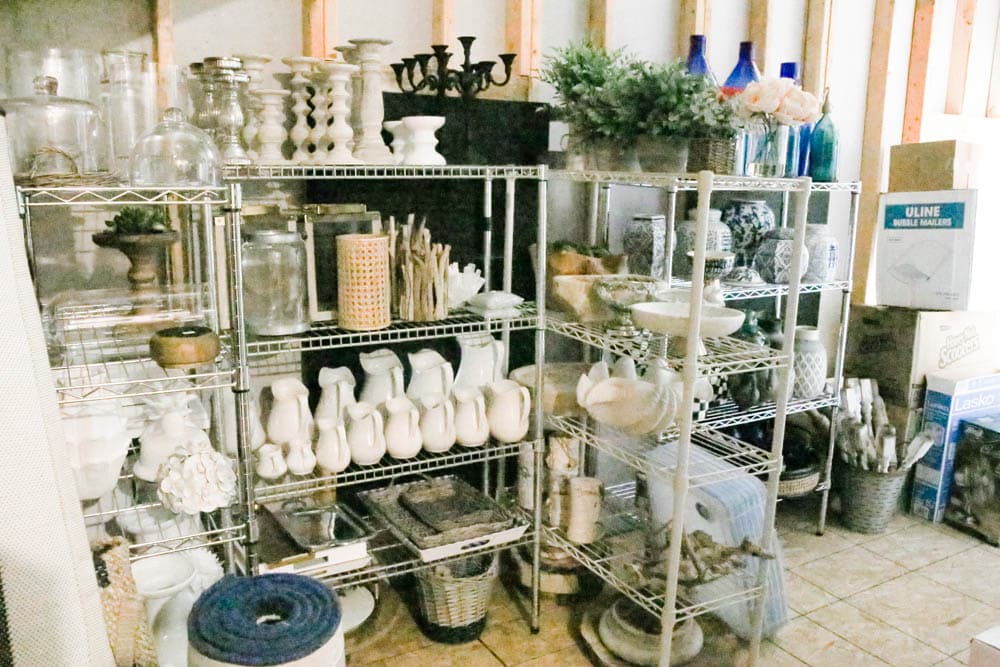 So are you ready how to transform and organize a room in your home that might be filled to the brim with the help of a professional organizer?? Here is how the process works and my 5 tips to working with a professional organizer to declutter your home.
5 Steps to Working with A Professional Organizer + Decluttering Your Home
The benefits of working with a professional organizer
1. A professional organizer is not emotionally attached to the things in your home. They have a completely unbiased perspective of what should be kept or what should go. It helps the decision process to go much quicker.
2. A professional organizer will prepare everything you need in advance of starting your project. Kim will either give you a list of items to have ready when your planned date is and/or she will shop what you will need ahead of time (think bins and labels) and bring it with her when you start.
3. When working with Kim, she will ask to see all the areas of your home you need help organizing. Then she will prioritize what space should be started first. This truly helps those of use that get overwhelmed and have no idea where to begin.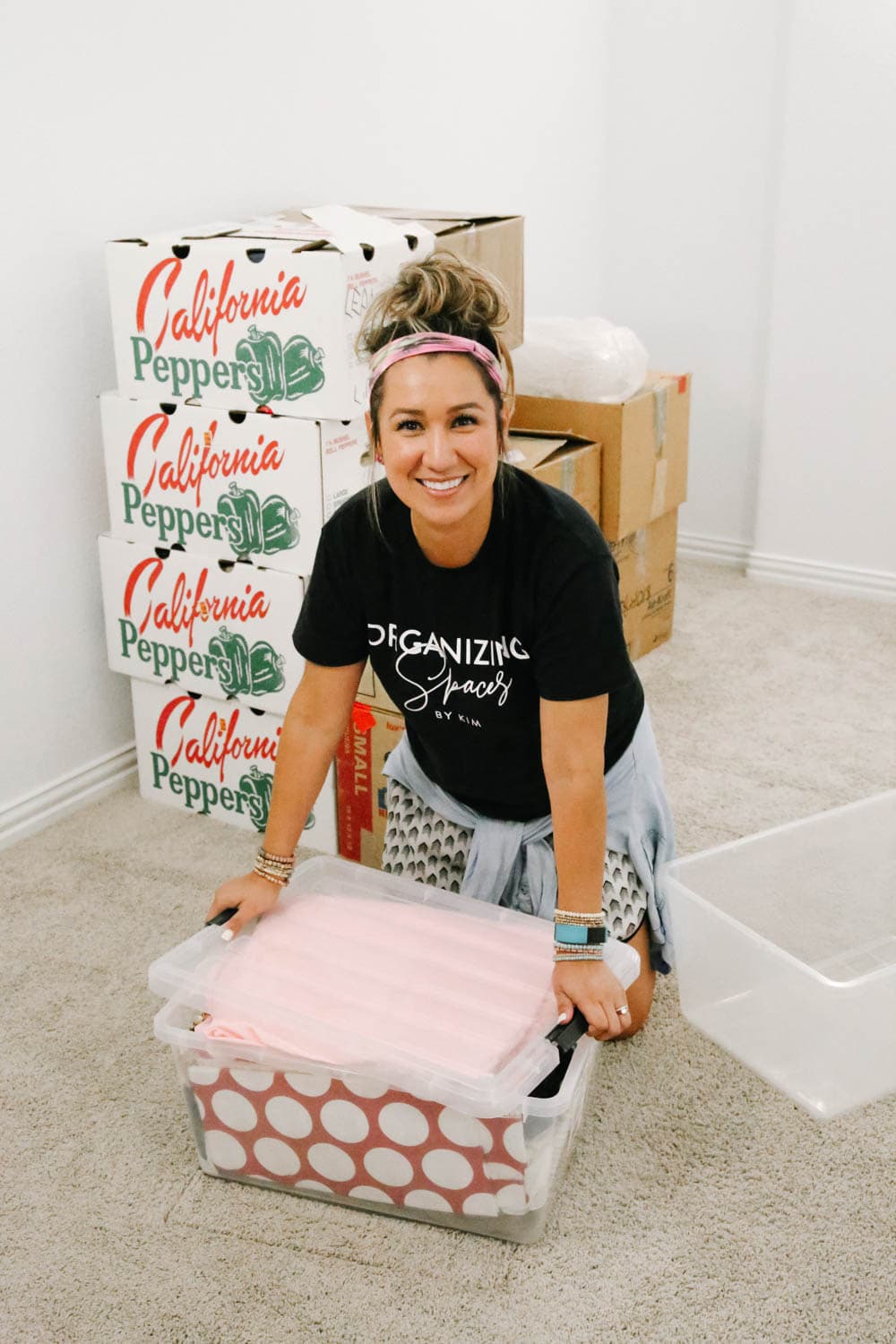 The process of working with a professional organizer
1. First, you will need to set up a consultation with a professional organizer. I recommend Kim from Organizing Spaces by Kim if you are in the Dallas/Fort Worth area. She will come to your home and assess all the areas in your home with you that you would like organized.
Kim will set a game plan for you. She will take pictures, measurements and make a list of supplies needed. Generally, the consultation will take 30-45 minutes. Every organizer bills differently but typically the consultation will be a nominal fee and then the project will be billed hourly.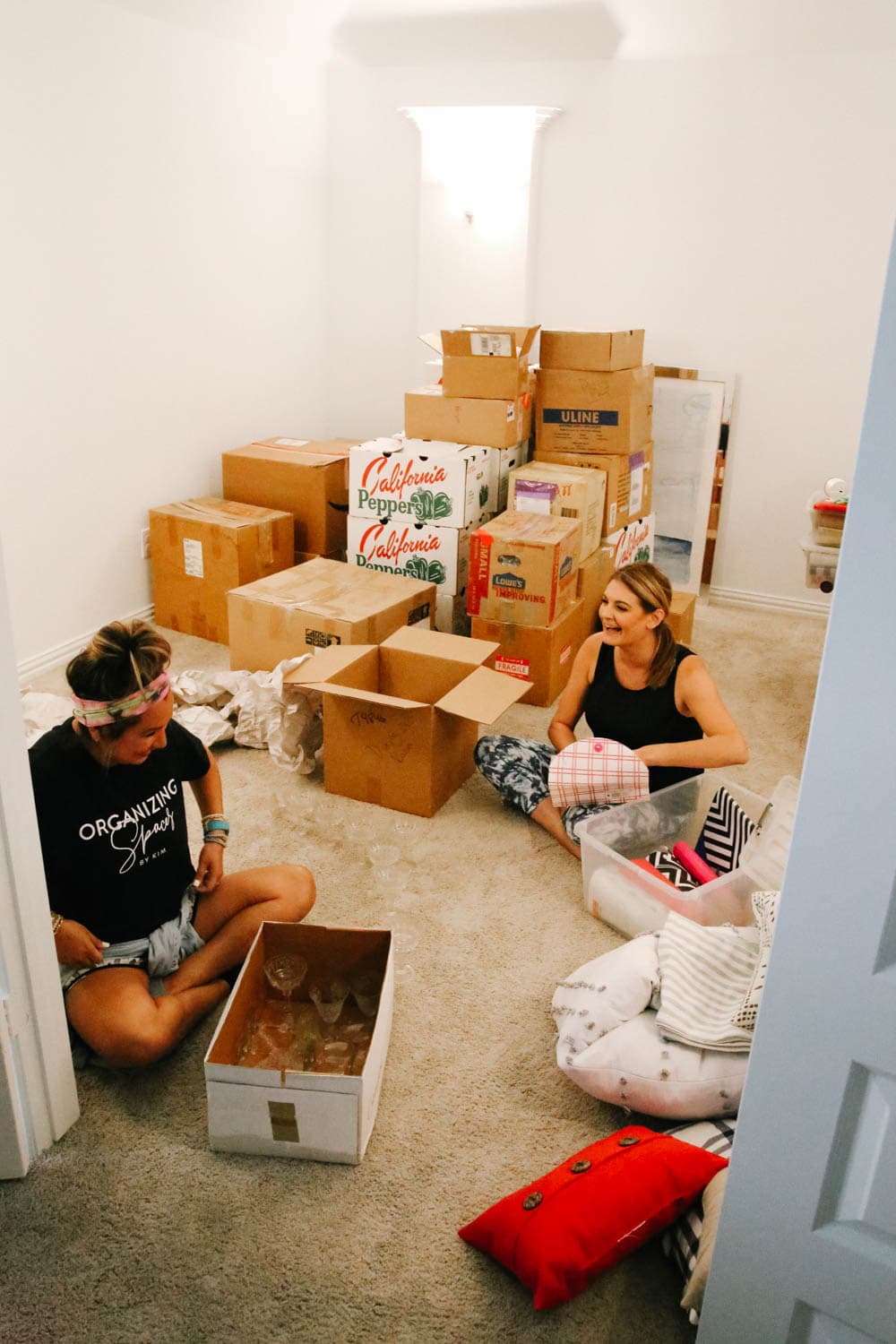 2. You and the organizer will next decide on a date to complete the project based upon the number of hours she will think it will take to complete it.
3. Once your project is complete, Kim will check in with you on any final things that need to be accomplished like donations that need to be made, selling of items you won't be donating, etc. She stays on top of you!
Decluttering Tips from Kim:
1. Designate stations for where to separate items.
Typically you will have a donation pile, throw away pile, and pile to be organized into a closet or other designated spot. This really helps quickly divide up everything that needs to be addressed. This part of the process should move quickly too which I loved!
2. Make a timeline for each designated pile.
If it is a donation pile, then when will you be having it picked up or when will you drop it off? Set a date! Visit each station and make a plan for it.
3. Have a plan for everything new that comes into the home.
This is huge. This will even help you save money when you are shopping. When you purchase something, have an idea of where it will go immediately. If it doesn't have a place then you don't need it. I personally really struggle with this one and since working with Kim, I definitely have been so much better about it.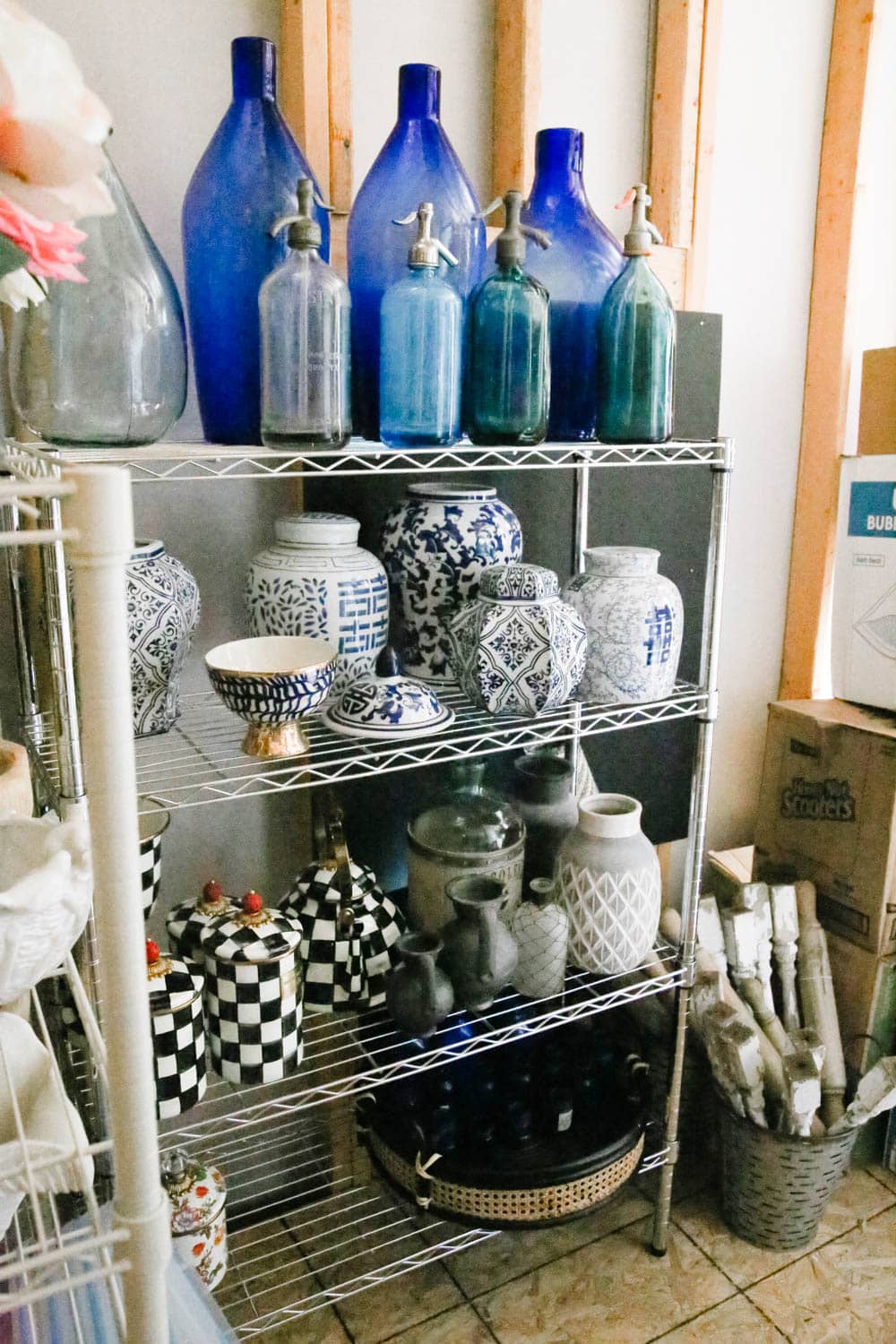 So I hope this has been super informative for you on the process of working with a professional organizer. I can not recommend Kim from Organizing Spaces by Kim enough if you are local. She was an absolutely pleasure to work with and my husband and I are thinking to have her help us tackle the garage next!
Need to bookmark this for later?
Pin Our Image: