Simple Solutions for Bathroom Organization
This is a sponsored post written by me on behalf of Duck Brand Easy Liner. All opinions are 100% mine.
As we've been going through this uncertain time and spending more time at home, I have realized just how unorganized so many of our cabinets and spaces in our home are. It actually started to overwhelm me even thinking of it which is what tends to happen to me when I am up against a big task. So I thought maybe breaking it down would help.
Our bathroom has really been neglected since we moved in a little over two years ago. I had all the good intentions of doing some fabulous wallpaper, fresh fixtures, etc but then nothing happened. Other things took precedence and the inside of our cabinets under the sink and drawers just got filled to the brim.
That's when I discovered the Duck Brand® Fabric Top Easy Liner® and Clear Classic® Easy Liner®. They made my brain start kicking in on how to use this in our bathroom cabinet mess. There are so many things that caught my eye on why this would be such an easy simple fix to my chaotic mess and just look at how amazing our cabinets look now.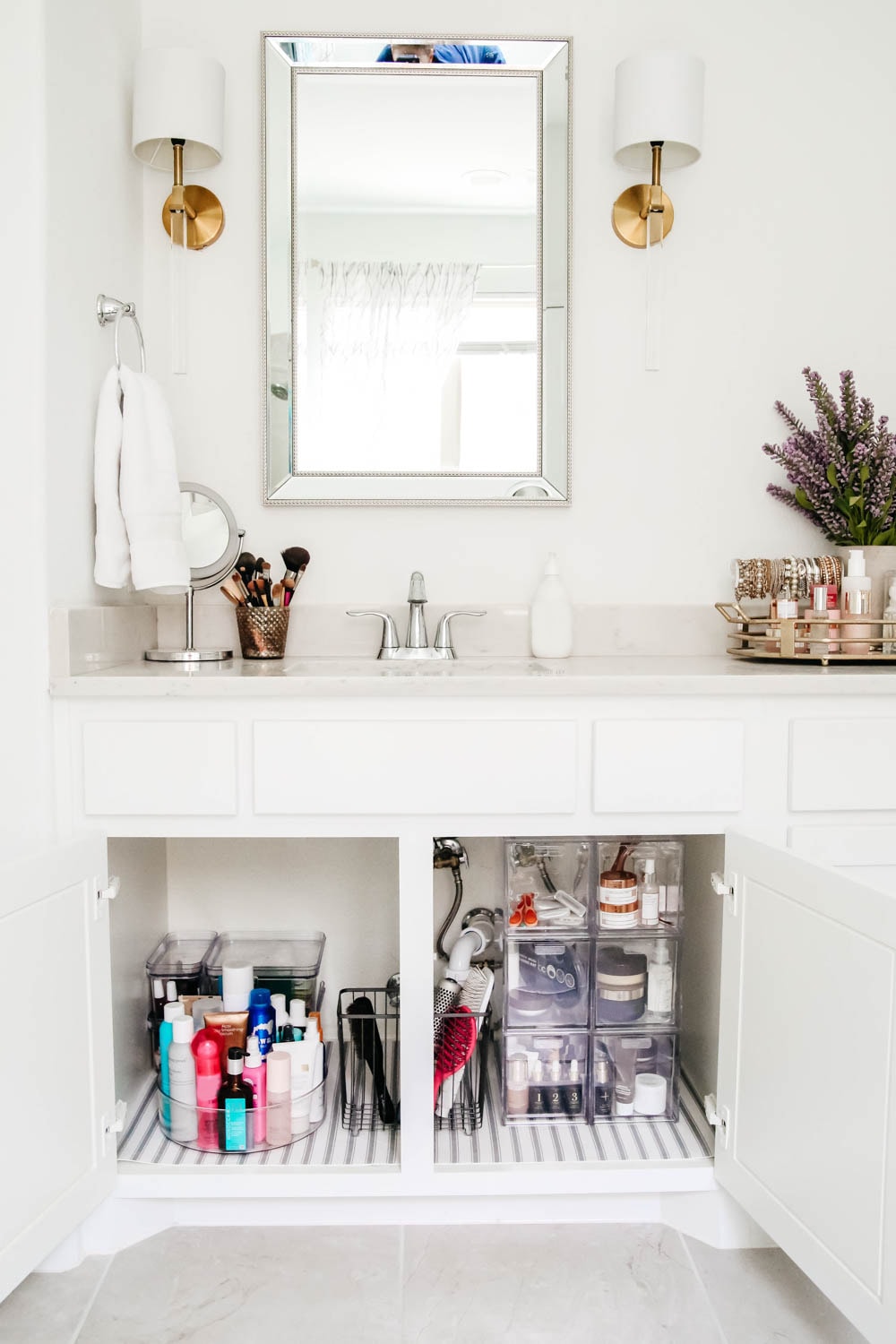 Simple Solutions for Bathroom Organization
So one of my biggest tips when tackling big organization projects is to be inspired by products like the Fabric Top Easy Liner® on how to solve what the main issues are you have. For me, I had so many things being pushed, shoved, and stacked on top of each other that things were constantly falling down. I couldn't see what I had and they were not grouped by how I use them. This all made it impossible to find things and made me buy the same thing even though I had it shoved in the back of the cabinet. I had been spending money mindlessly and had multiples of the same thing.
Back in the fall, I worked with a professional organizer and she gave me her tips on how to purge and organize projects just like this. I have used her guide over the last several months now and it really makes these kinds of home organization projects go much quicker.
Once you have the process down of how you are going to clean out and organize your cabinets and drawers, then you need the Fabric Top Easy Liner® to make it all stay that way.
Benefits of Fabric Top Easy Liner:
Ideal for closets and drawers
First and foremost the Fabric Top Easy Liner® is the best for lining wire racks in the bedroom or linen closet or lining the inside of dresser drawers. I personally love to use it for my bathroom cabinets since there are so many little items that get moved and shifted around in the cabinets and drawers in these spaces.
I also just love all the fun patterns and colors to add a pop when you open your drawers and doors. Here is what my cabinet looked like before.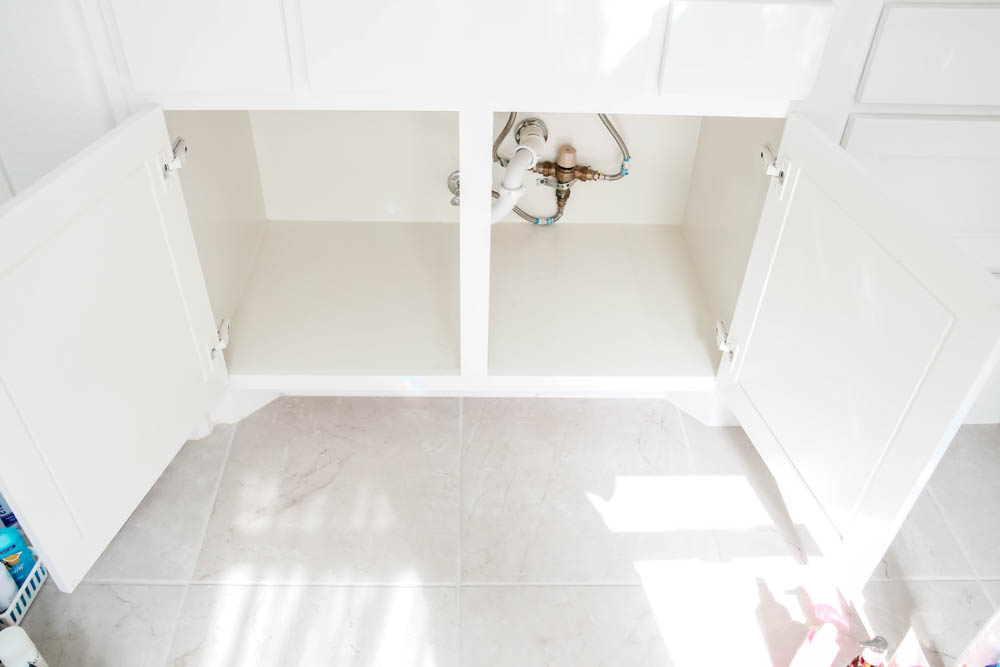 Isn't this grey and white stripe so cute?! I love the neutral pattern when I open up the cabinet.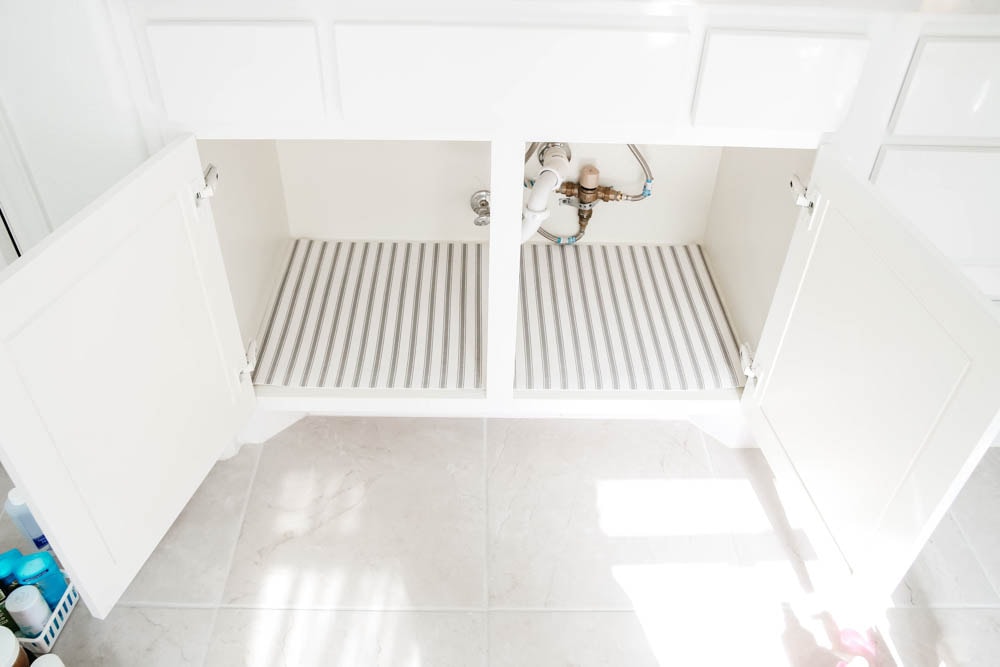 Here is what one of my drawers looked like before I cleaned it out. This is my hairdryer, curling iron, etc drawer. It was jammed packed to the top and I couldn't find anything.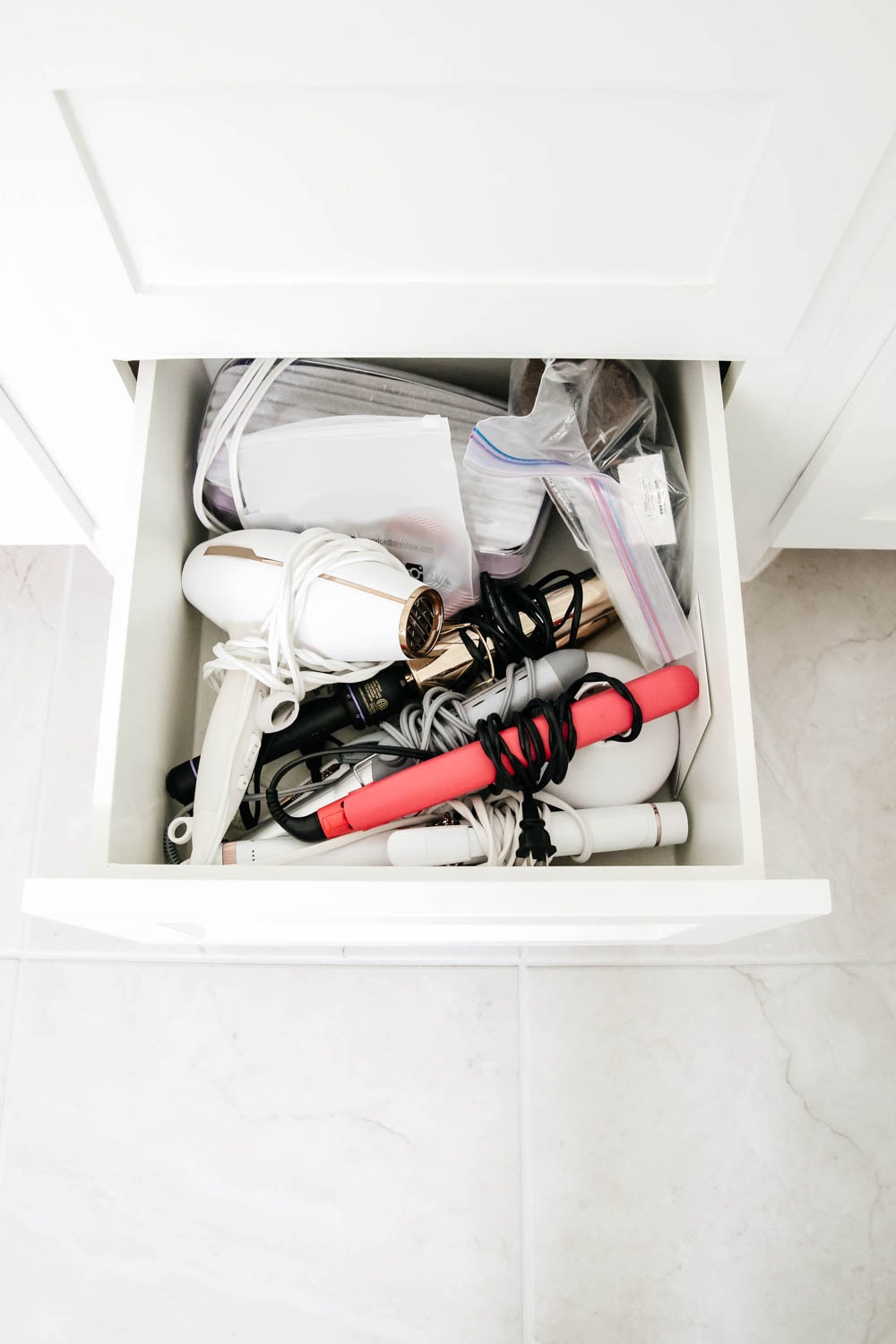 After purging what I don't use, I lined the drawers with the Sky Damask Fabric Top Easy Liner®. I love the pretty turquoise pop when I open the drawers.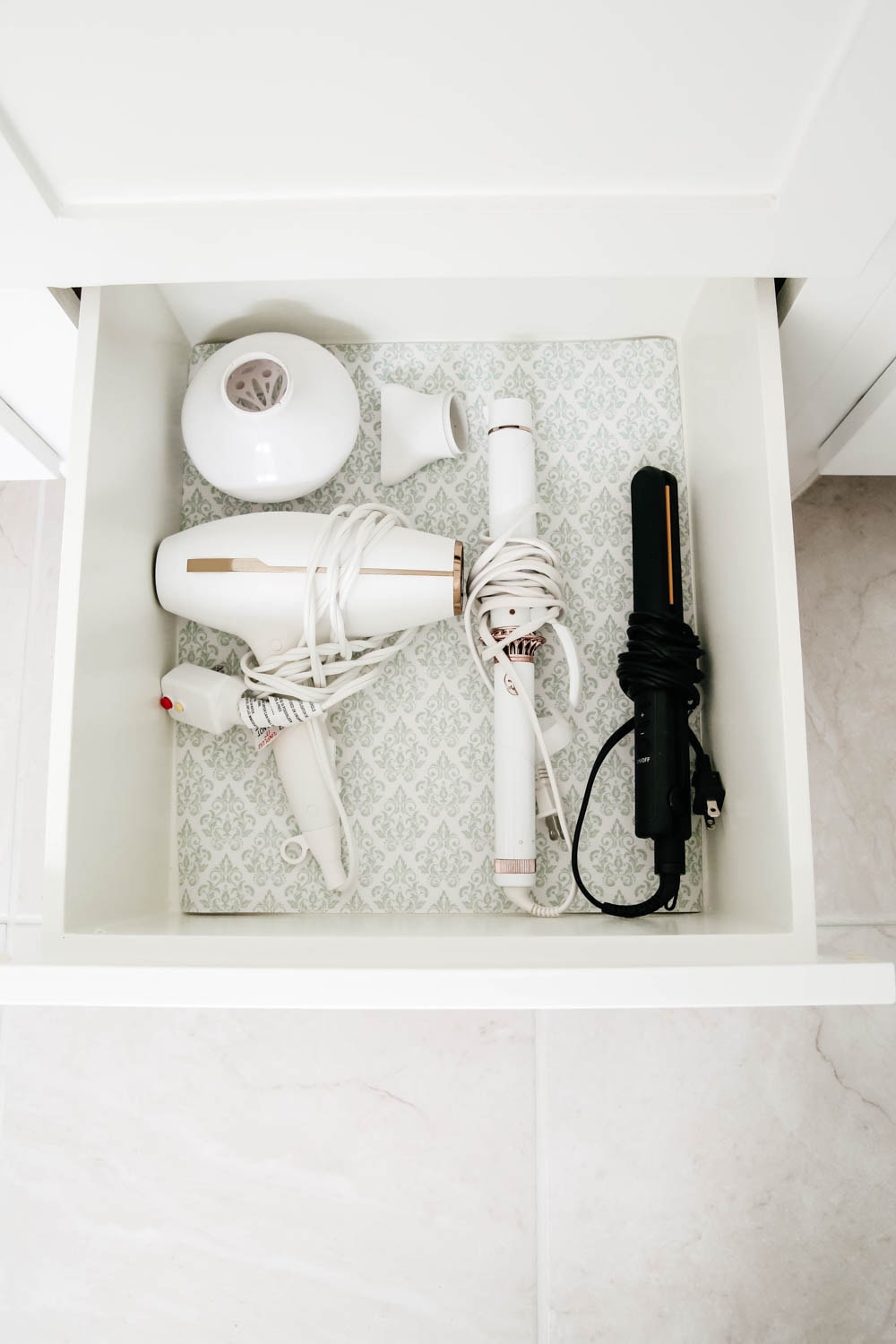 Fabric top with premium cushion grip
One of my other favorite features is it has a nonadhesive grip bottom that doesn't leave a sticky residue. Now when I open my drawer my things don't shift around and stay in place.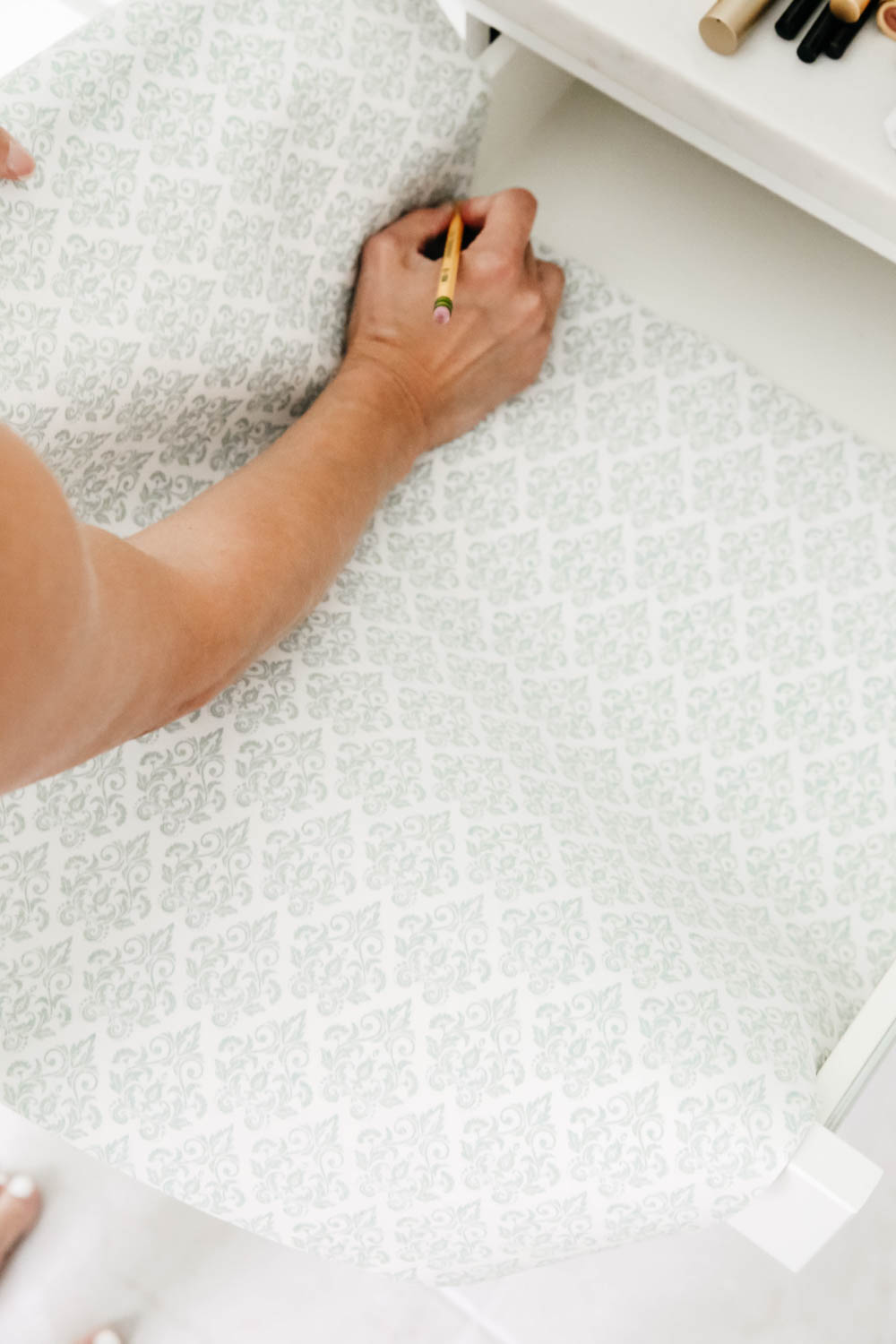 It is easy to measure, cut, and install without having to struggle with a sticky backing.
Solid surface keeps small objects from falling through
Since this is a thicker sheet, it really keeps it's form if you are using it on a wire rack. It is flexible but does not bend easily where you would lose small objects since they won't fall through.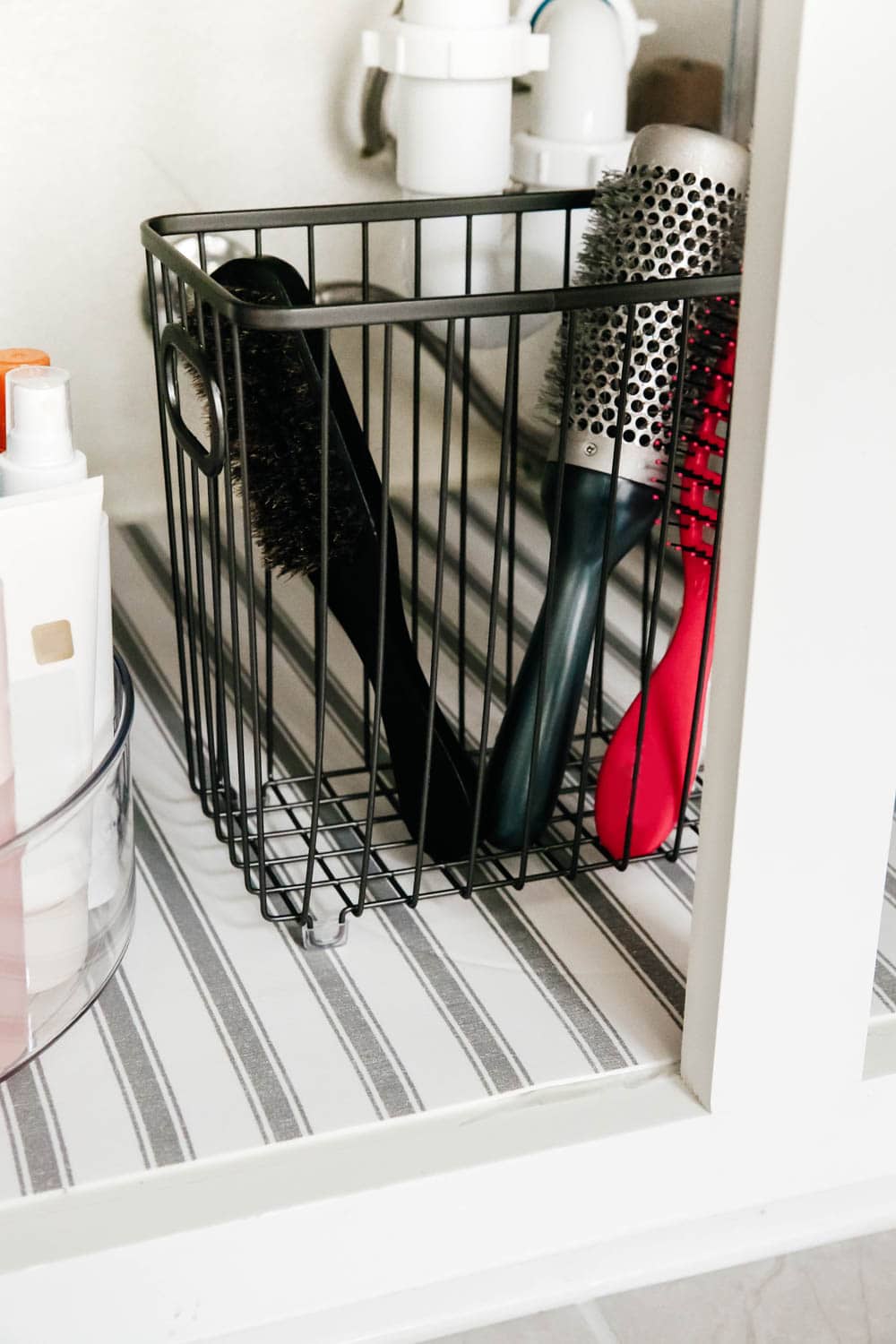 Machine washable
Okay now this part is fabulous. I LOVE that it is machine washable. You literally can pull this from your drawer when it gets dirty and wash it clean. No more dingy liners.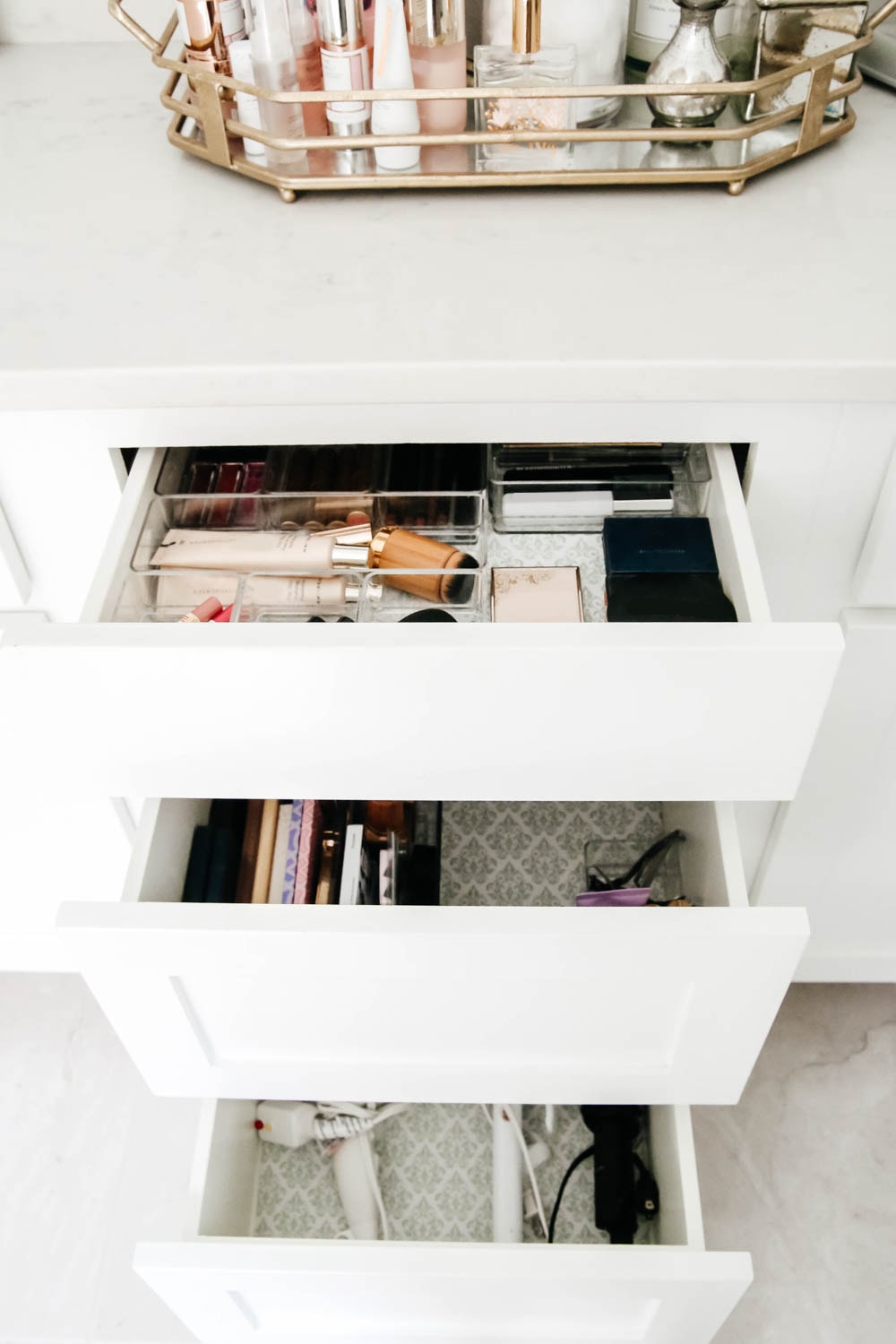 After using Fabric Top Easy Liner®, I now will need it for all my cabinets, drawers, and closets to help keep everything in place and organized.
I would love to hear which ones you love to use too and where you are using them in your home!
THIS IS A SPONSORED POST. A BLISSFUL NEST HAS RECEIVED PAYMENT, TRADE, AND/OR PRODUCTS FROM THE DUCK BRAND® IN EXCHANGE FOR PROMOTING. HOWEVER, ALL OPINIONS STATED ARE OUR OWN.