Valentine's Day Gift Ideas
This post may contain affiliate links. Please read our disclosure policy.
Can you believe we are already talking about Valentine's Day?! It's coming up so quickly!
Whether you're looking for some fun and festive Valentine's Day finds, shopping for a Galentine's gift for your girlfriends, or are looking for a gift your significant other will love, I rounded up some of the best Valentine's Day gift ideas I've seen for everyone you're shopping for!
Just scroll down to see the best Valentine's Day gift ideas this year. Enjoy!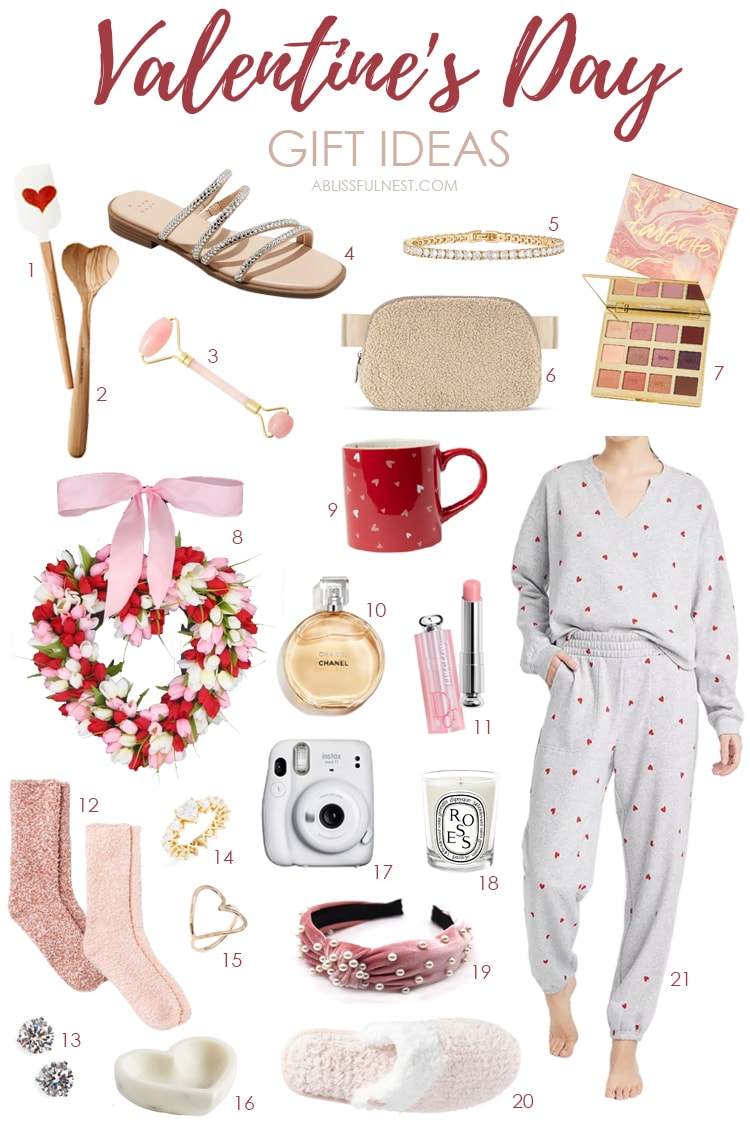 1 | 2 | 3 | 4 | 5 | 6 | 7 | 8 | 9 | 10 | 11 | 12 | 13 | 14 | 15 | 16 | 17 | 18 | 19 | 20 | 21
Valentine's Day Gift Ideas: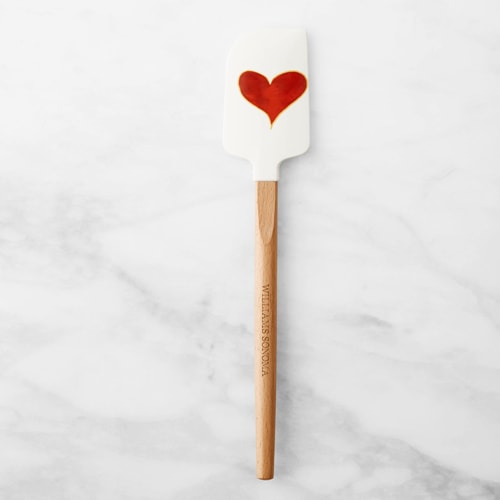 1. Heart Silicone Spatula: Valentine's Day shopping for someone who loves to bake? This heart-printed silicone spoon is a fun under $20 gift for the baker!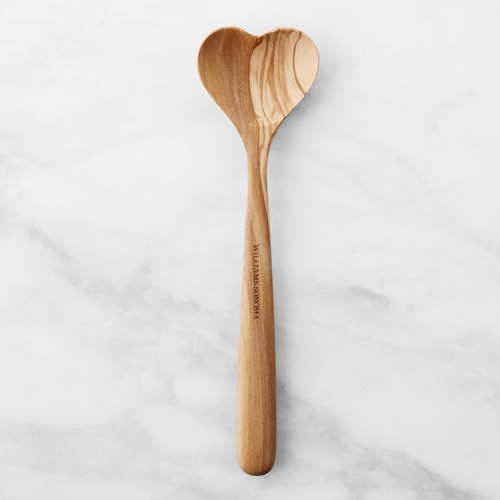 2. Heart Shaped Wooden Spoon: this is a perfect Valentine's Day gift idea for anyone who loves to cook and be in the kitchen! So fun and festive and something different to have in their kitchen.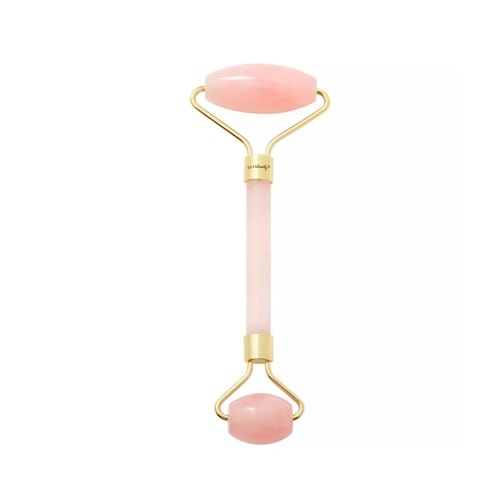 3. Rose Quartz Facial Roller: you can never go wrong in gifting a facial roller like this one! They're so luxurious and something everyone can use.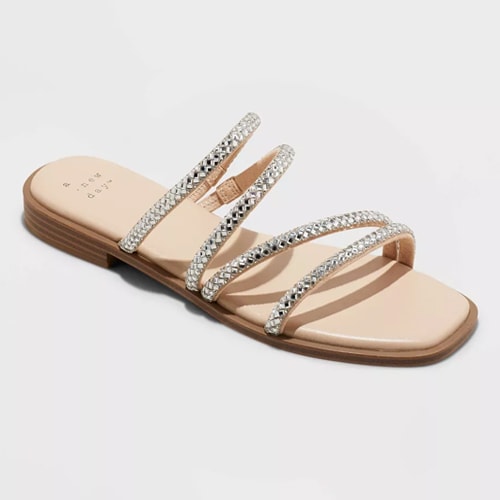 4. Sparkling Strappy Sandals: these under $30 sandals are a perfect designer dupe and they are SO pretty! The perfect statement sandal and gift idea for her this Valentine's Day.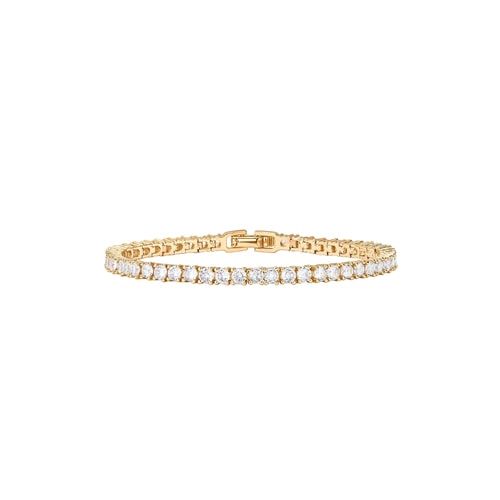 5. Gold Tennis Bracelet: I LOVE this tennis bracelet! It's one of my new favorite gift recommendations because it is so beautiful, looks so real and somehow it's under $20! It comes in silver too and it's just the most beautiful look for less bracelet. Perfect to gift a friend or gift yourself this Valentine's Day!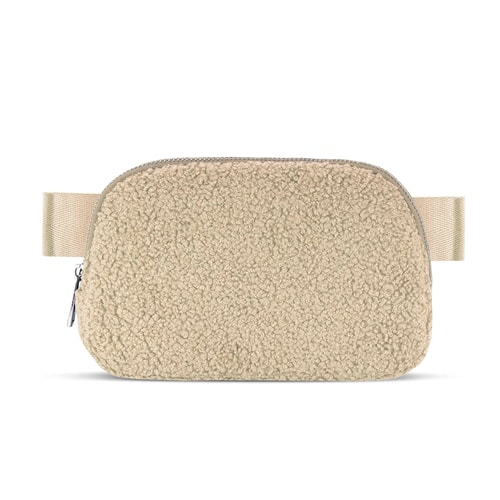 6. Fleece Belt Bag: this under $20 belt bag is such a good Lululemon belt bag dupe! It's nearly identical, a fraction of the price, and the best part is it's actually in stock! Haha. It comes in a bunch of colors and it's such a good Valentine's Day gift idea.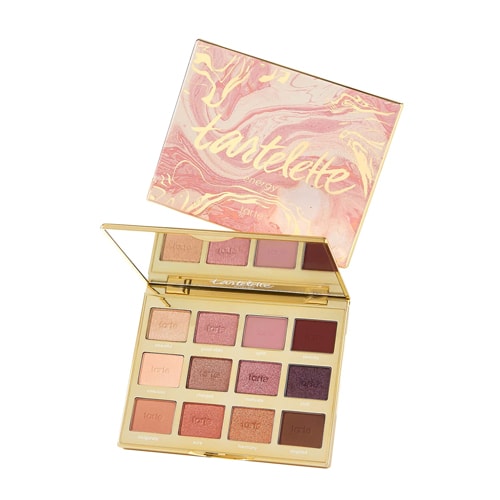 7. Tarte Eye Shadow Palette: this is one of the new Tarte palettes and the eye shadow shades are absolutely STUNNING.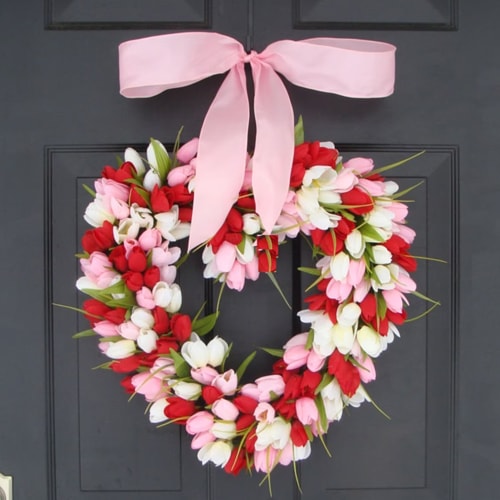 8. Heart-Shaped Tulip Wreath: this pretty wreath is SUCH a good gift idea. It's something so unexpected and different and it's something anyone will love to get this Valentine's Day!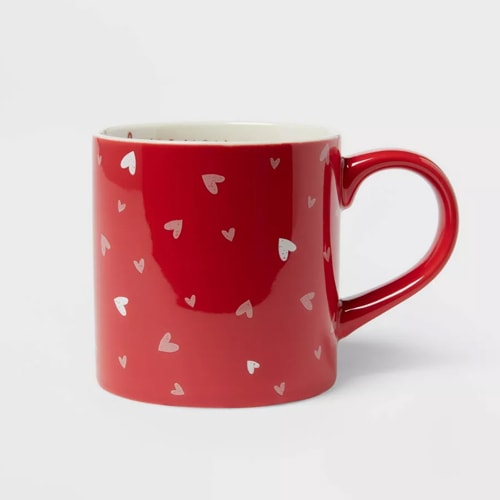 9. Heart-Printed Mug: this cute heart-printed mug is only $5 – such a fun gift idea for Valentine's Day!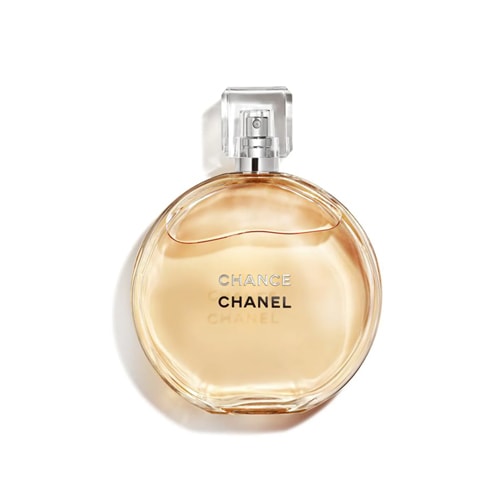 10. Chanel Perfume: this Chanel perfume is a classic scent and is such a great gift idea – you can't go wrong with gifting perfume for Valentine's Day!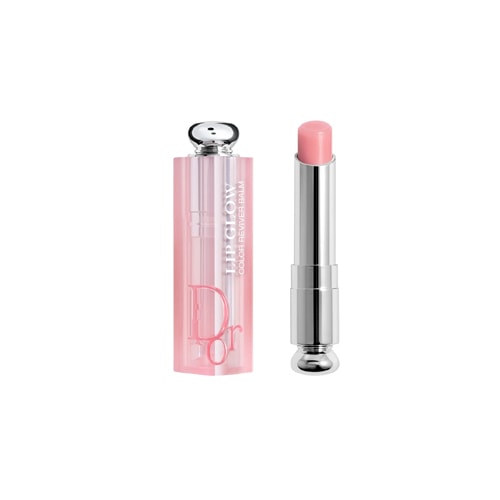 11. Dior Lip Glow: this lip balm is one of the prettiest tinted lip balms I've ever seen! I love it and how beautiful it looks on – great Valentine's Day beauty gift idea!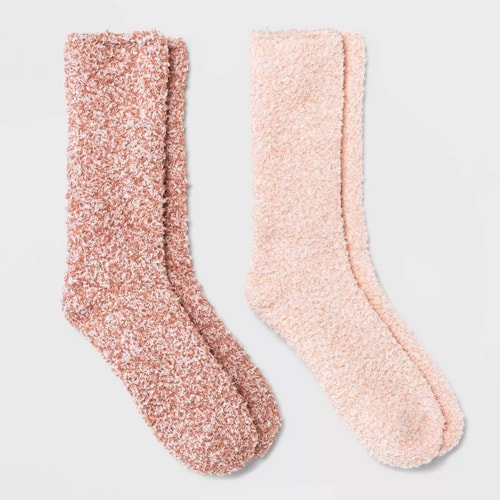 12. Cozy Socks: these are the best socks! They come in a 2-pack and they're so cozy and come in a bunch of color combos.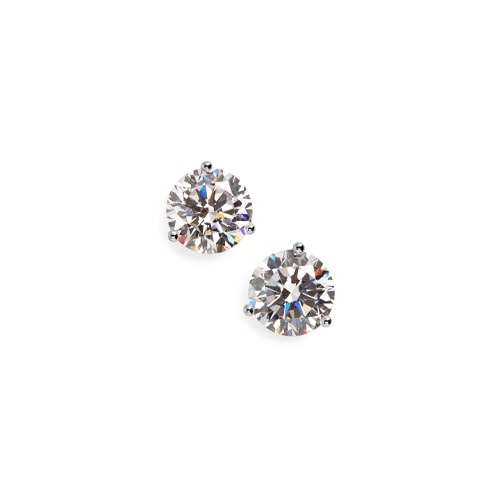 13. Stud Earrings: these stud earrings look like real diamonds – can you believe they're not?! They're always a gift idea I love to recommend because they're so realistic looking and such a nice gift that you know any woman will love and will wear with everything. You can't go wrong and they are under $50!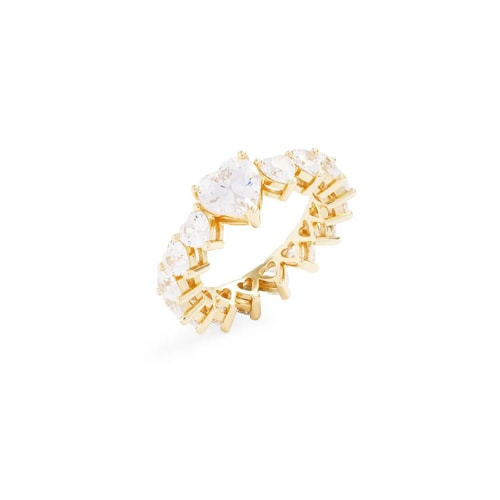 14. CZ Heart Eternity Band: eternity bands are the prettiest, most timeless piece of jewelry… This one is so unique with the heart stone in the center and I love how sparkly it is!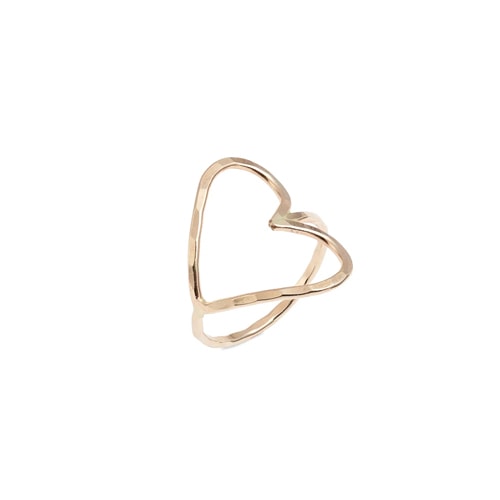 15. Hammered Gold Heart-Shaped Ring: if you are looking to gift something dainty and beautiful, this ring is IT! It's perfect to wear daily and it's such a beautiful, different piece she can add to her collection.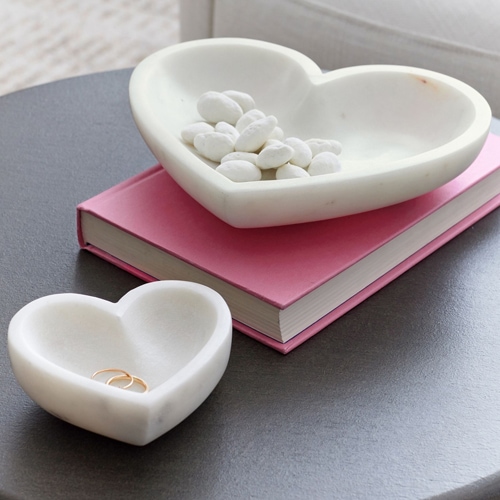 16. Marble Heart-Shaped Catch-All Dish: this is the cutest little catch-all tray and Valentine's Day gift idea!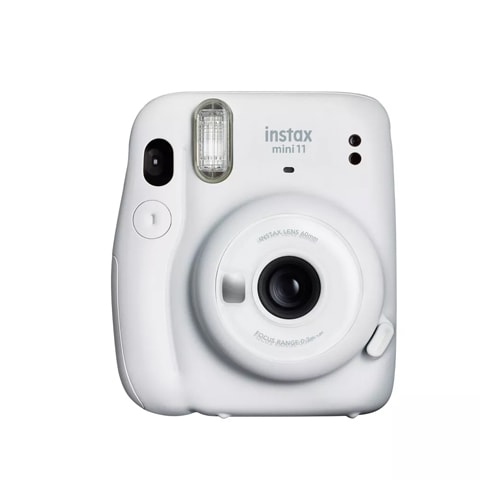 17. Fujifilm Instax Camera: this camera is the cutest – it instantly prints Polaroid pictures to save your favorite memories in the moment!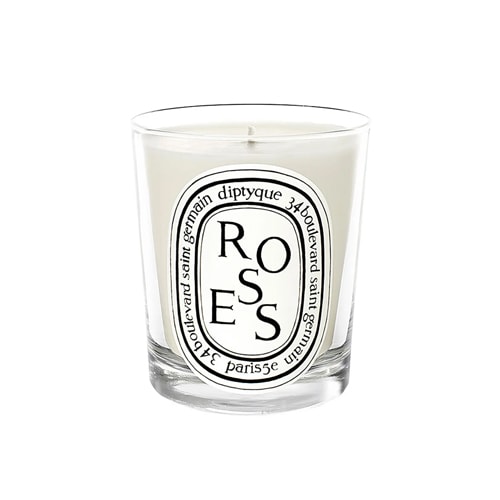 18. Roses Candle: this is one of the best most feminine scented candles ever! It's a classic and one everyone will love to receive this Valentine's Day.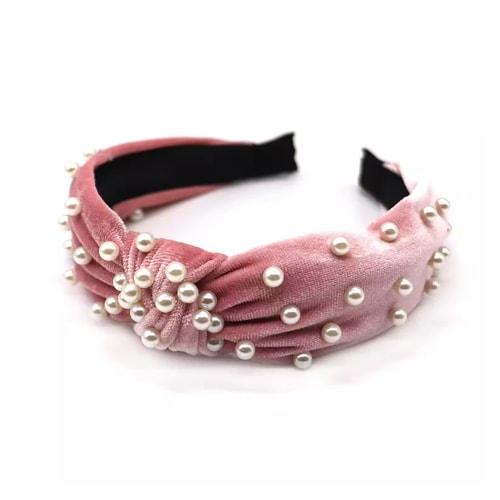 19. Pearl Embellished Headband: how cute is this pink velvet and pearl embellished headband?! It's under $10 and the perfect pink accessory.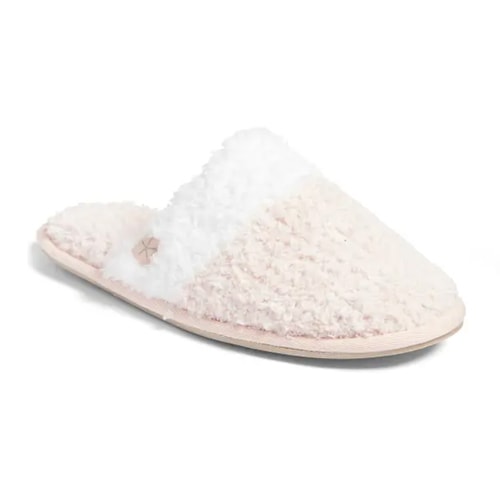 20. Barefoot Dreams Slippers: these under $70 slippers are THE coziest pair you could buy yourself or gift someone else. EVER! They come in a gray/white combo as well and they're just the best. Highly recommend gifting these for Valentine's Day!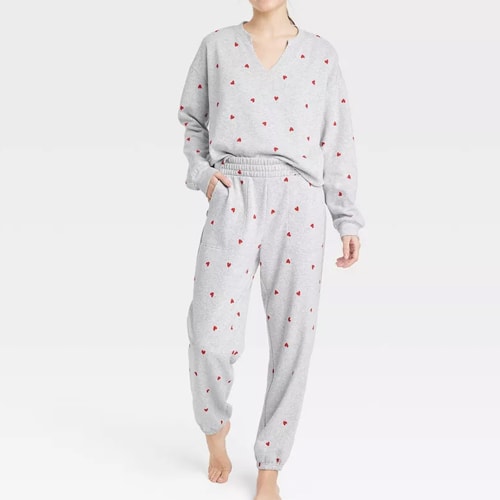 21. Heart-Printed Lounge Set: I love a good, cozy lounge set and this heart-printed one is perfect for Valentine's Day! It also comes in a really pretty pink shade that I love!
We hope these ideas help you to shop for your girlfriends, significant other, and whoever else is on your Valentine's Day shopping list!
Follow along to get more of my tips on home decor, DIY, and lifestyle on the following: