10 Ideas to Declutter Your Home
Are you ready to get your Spring/Summer Cleaning on and get organized? There are several ways to declutter and have everything just where you want it. Maybe some of these 10 Ideas to Declutter your Home will inspire you to get started on your own house!
This site contains affiliate links. Please read our disclosure policy. As an Amazon Associate, I earn from qualifying purchases.

10 Ideas to Declutter Your Home:
1. Organize the Kitchen.
Clean out that pantry and use containers with labels for a consistent look. Do the same for spices and invest in a lazy susan as well.
2. Add pull out drawers to regular cabinets for those big pots and pans.
They work great for small appliances as well, to keep them off the counter top.
3. Bathrooms are very busy rooms.
Invest in beautiful shelving for items on the walls instead of shoving them on countertops or corners.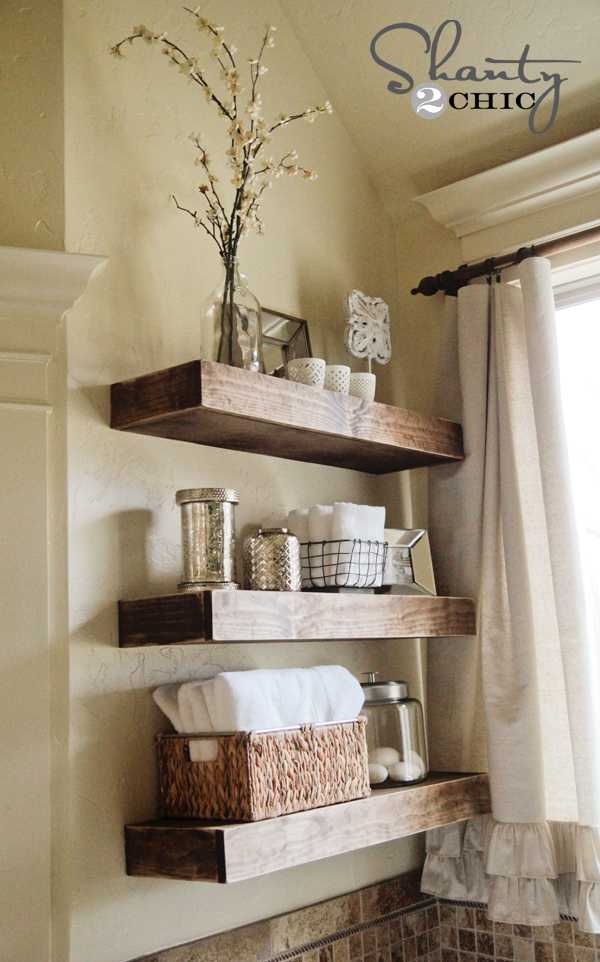 via
4. Get rid of what you don't use, and what you don't need.
A magnet board is a great way to store makeup and give you more drawer space.
5. Organize your closets.
Your bedroom is supposed to be the place where you wind down and relax for the night. Don't let it overflow with clothing items and shoes. The closets should be the place for those things and one way to keep your room decluttered is to get that closet organized! Don't be afraid to purge and get rid of things you have not worn in a year or more. Or if it is too small for you or out of style, get rid of it.
6. Declutter the space where you work, if it is inside the home.
Even if it is just a small craft area. Being able to know where everything is and the ease of finding it can help productivity.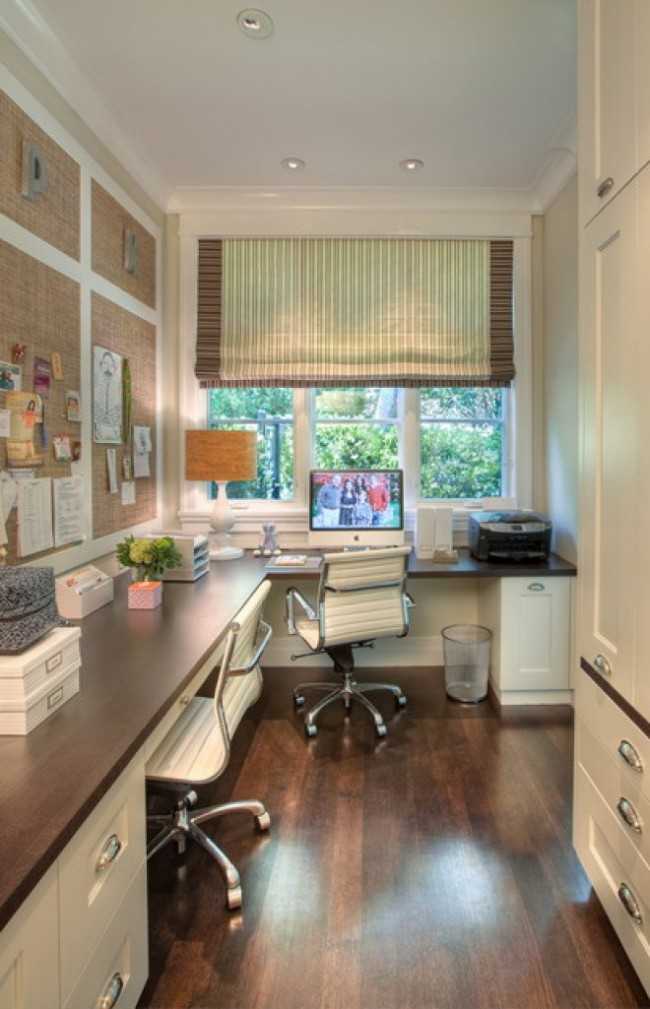 7. Discard unused items.
Having piles of papers and pieces of mail surely can't help you function successfully. Throw out papers that you do not need, shred the ones that have important information on them, and set up an organization board for bills and other important paperwork. An organization board is a great way to do this, and also a space to leave notes for family members, or write down dates that need to be reminded about.
8. Organize your laundry room.
Regardless of how big your laundry room is, it should be what it is, a place to clean your clothes. Use shelving for laundry soaps and stain removers, and baskets for dirty clothes. Some people have baskets for each member of the family for ease of putting clean clothes away. Do what works for your family.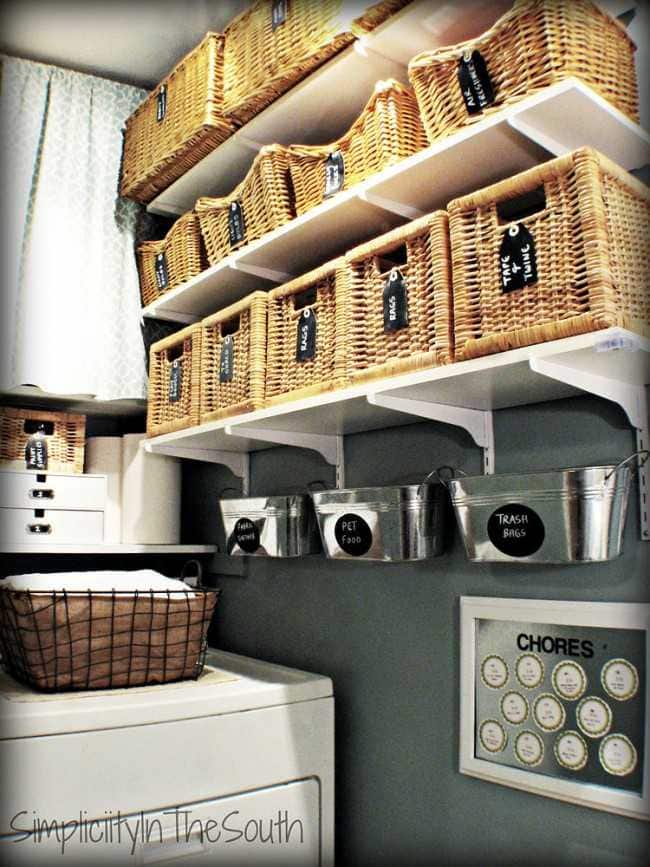 9. Tidy up the garage.
When it comes to the garage, it is easy to just throw things in there and forget about it. It should be a place to park the cars and store lawn equipment. Make space for tools with a pegboard wall and toolboxes and shelves for the sports equipment. For everything you truly do not need, have a garage sale or consider donating to charity.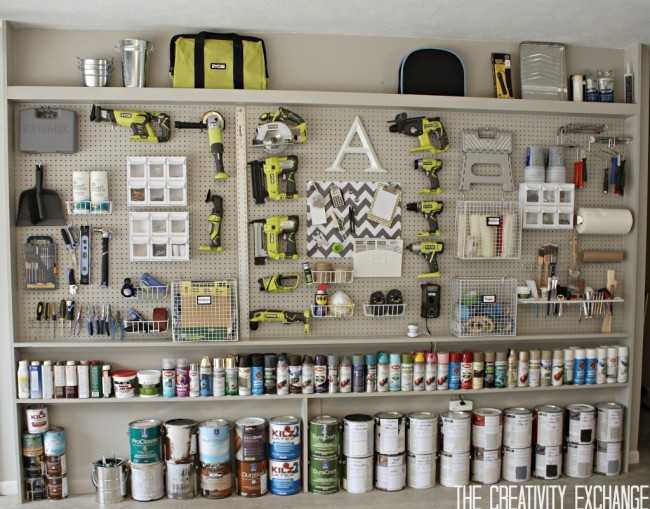 10. Have a place for all those toys.
Do you feel like some spaces are overflowing with kids' toys? There are lots of ways to handle all that toy clutter. Get rid of toys that the kids do not play with any more and store the ones they do, with easy access to them- such as toy boxes, shelves, or bins!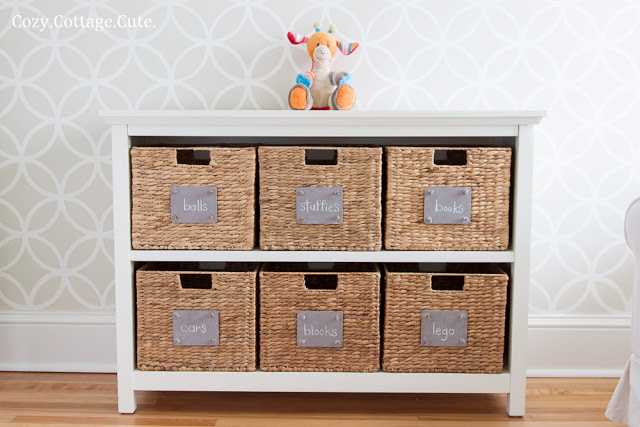 There are so many ways to reduce clutter in your home and get organized. I hope these 10 Steps to Declutter Your Home has inspired you with your Spring cleaning!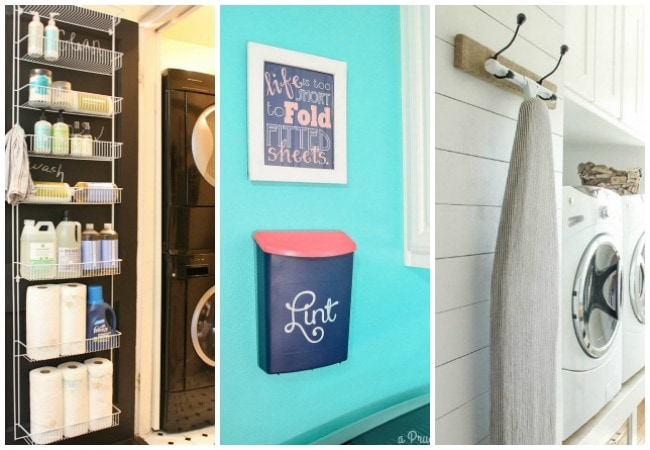 If you need organization ideas for the laundry room, check out our Laundry Room Organization Ideas + Hacks post.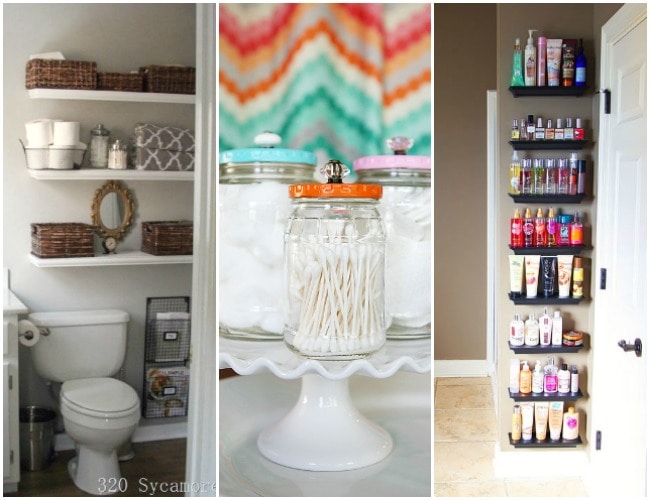 If you need organization ideas for the bathroom, check out our Bathroom Organization Ideas + Hacks post.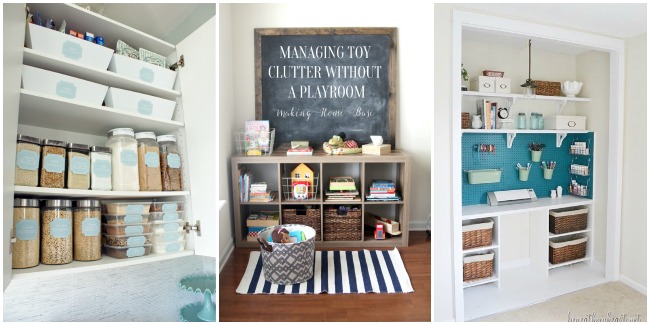 For more organization ideas in the home- There's our Home Organization Ideas post.