25 Home Organization Ideas
This post may contain affiliate links. Please read our disclosure policy.
It's time to get your home put together with the best 25 home organization ideas for you to implement now.
Some of us look at our house and think, "Oh gosh, I need to get organized!"
If you are one of those people- in ANY area of your home- you've come to the right place!
I love to share home organization ideas for all the rooms in your home.
No matter how big or small of a space you have, home organization and decluttering lead to a cleaner and a little bit less stressful life.  
And it's always nice finding things in the perfect place.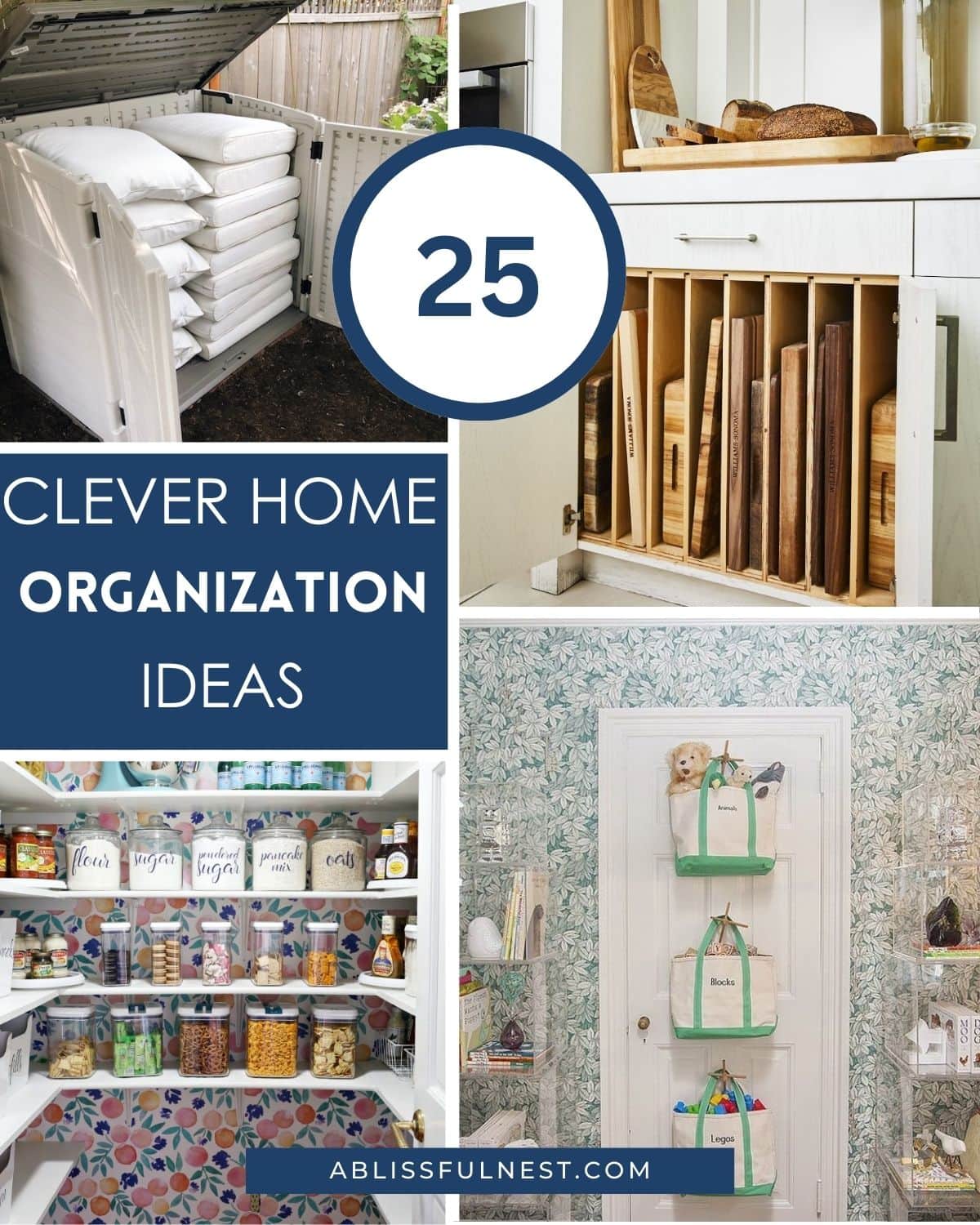 Organizing your home is a personal process, and what works for one person may not work for another.
But you should try different techniques and adapt them to fit your lifestyle and specific needs.
These home organization ideas are a great place for you to start and see what does and doesn't work.
Easy Steps To Declutter Your Home
Before you begin organizing your home, you need to declutter first. So you don't get overwhelmed I created an easy decluttering guide for you to follow to help you through the process.
There are also a few creative ways to declutter a home that might help in the process.
Working with a professional organizer might be even easier for you to tackle this process. I recently worked with one to declutter and organize our attic space and I shared how the process works to work with a professional organizer in case you wanted to hire one.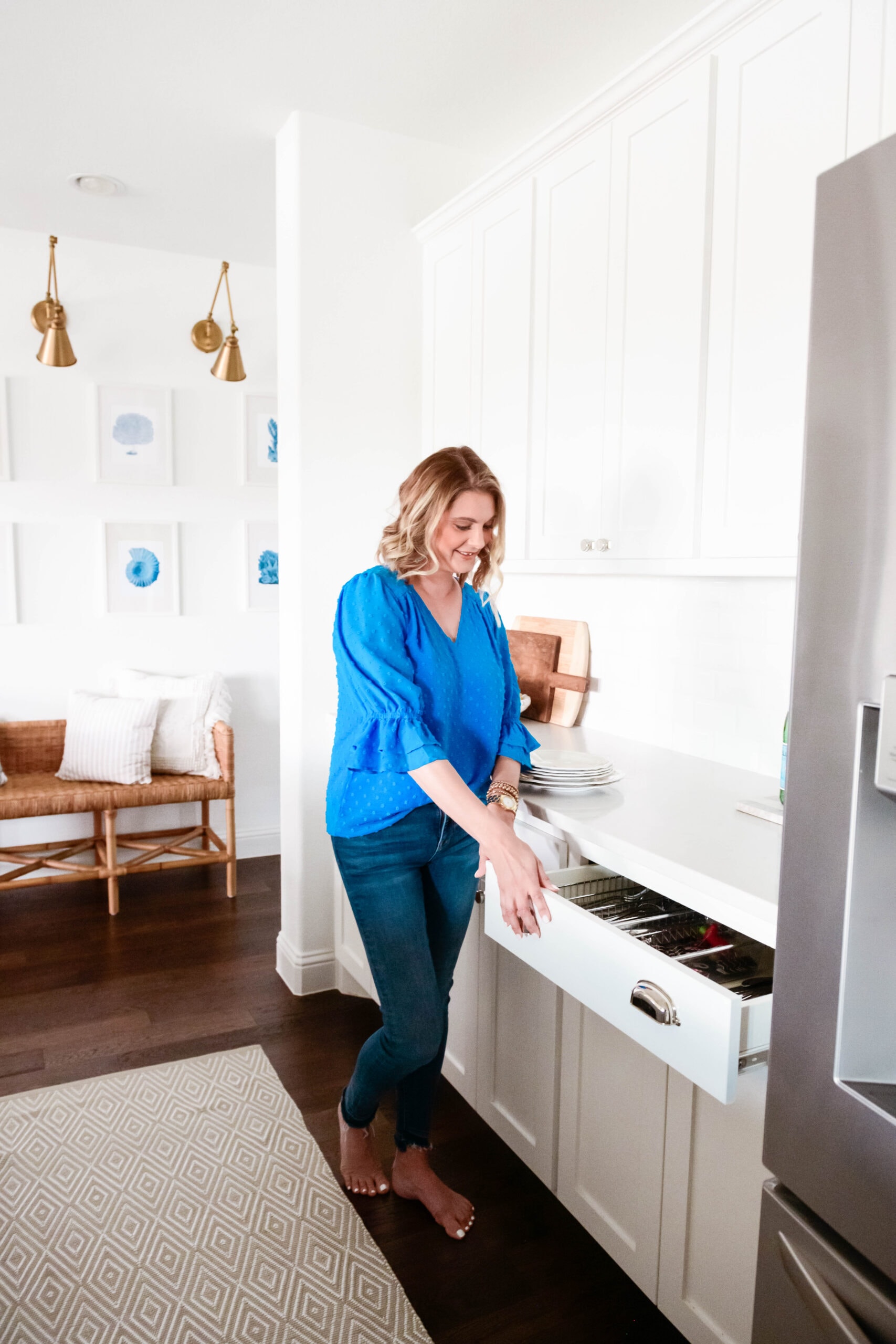 More Organization Ideas + Inspiration
Best Home Organization Tools To Use
I have tried a lot of organization products over the years and have found the ones that work the best for just about any space in your home.
Use these to help you get started decluttering and organizing your home.
Tap Photos To Shop

Home Organization Tips
Home organization is essential for creating a functional and tidy living space.
Here are some of the best home organization ideas that can help you maximize storage, reduce clutter, and create a more organized and efficient home
Best Home Organization Ideas
Maintenance is key to sustaining an organized home.
Take a few minutes each week to assess and reorganize areas that tend to get cluttered.
Regularly declutter and reassess your belongings to ensure they still serve a purpose and are in good condition.
Hopefully, these home organization ideas gave you so good places to start decluttering your home and setting it up for a little less stress in your life!