Kitchen Organization Ideas
This post may contain affiliate links. Please read our disclosure policy.
The kitchen is the heart of every home, but the mess and clutter that come with it can quickly take over which is why these kitchen organization ideas will be life-changing for you!
As an interior designer for over 20 years, I started A Blissful Nest to help you tackle the littlest to the largest design problems in your own home, so let me help you get your kitchen organized so you can enjoy it to its' fullest.
With limited storage space and an endless array of gadgets, it's no wonder that keeping your kitchen organized can seem like an overwhelming task.
However, with the right organization ideas, and a little bit of creativity, you can transform your kitchen from chaos to calm.
These top kitchen organization ideas will help you maximize your space and improve your daily routine. From cabinet organization to spice storage, under-sink solutions to small space tricks, I've got you covered.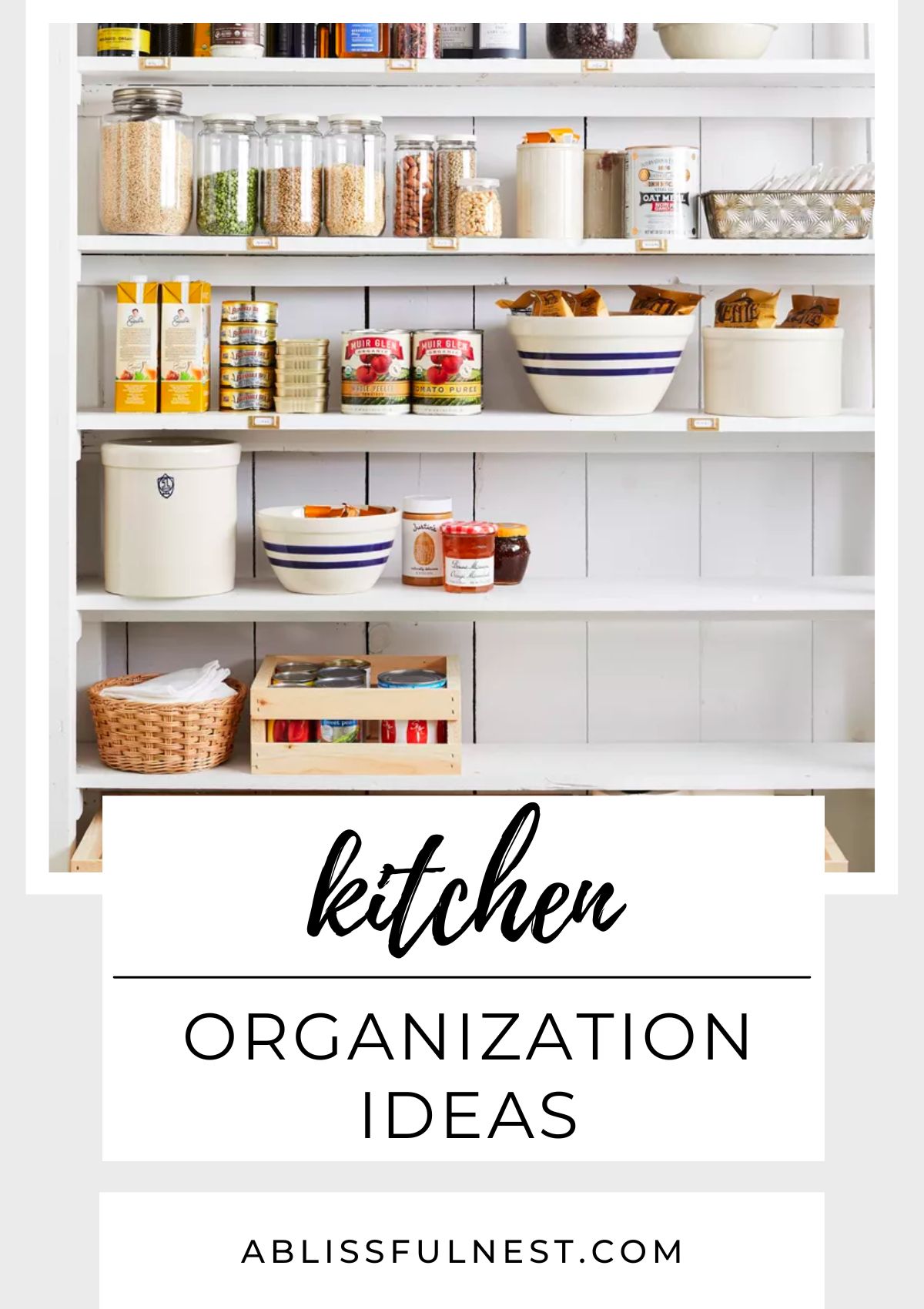 So whether you're an aspiring chef or just looking to streamline your kitchen, use these expert tips and tricks to get the most organized kitchen ever!
Kitchen Cabinet Organization Ideas
Organizing your kitchen cabinets may seem a bit overwhelming. There will not only be things you need to purge but then there are endless ways to organize it all.
Use these kitchen cabinet organization ideas to help guide you through your project and be practical actionable steps you can take to clear the clutter.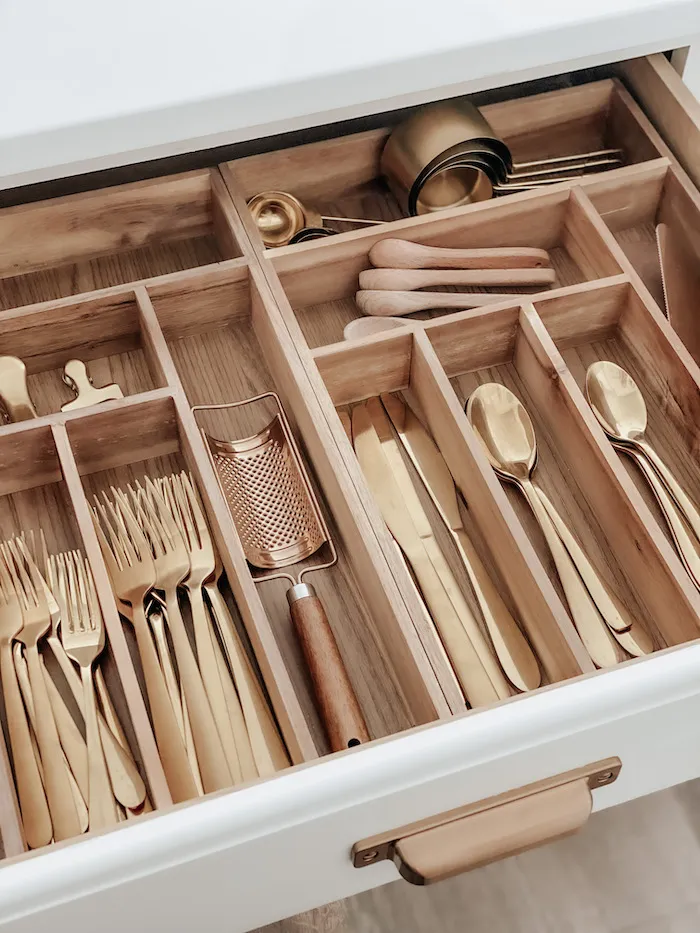 Pantry Organization Ideas
Does your pantry feel like a dark hole? I know what you mean and I have been there too.
Use these pantry organization ideas to help guide you on how to clean out your pantry, keep track of what you need on hand in your pantry, and keep it all organized so you save time and money.
Spice Storage Ideas
If you love to cook then I bet you have a lot of spices. But even if you are not an avid cook, I am sure you still have a little pile of spices tucked into your cabinet.
Use my spice storage ideas to help you organize your spices no matter what size kitchen you have.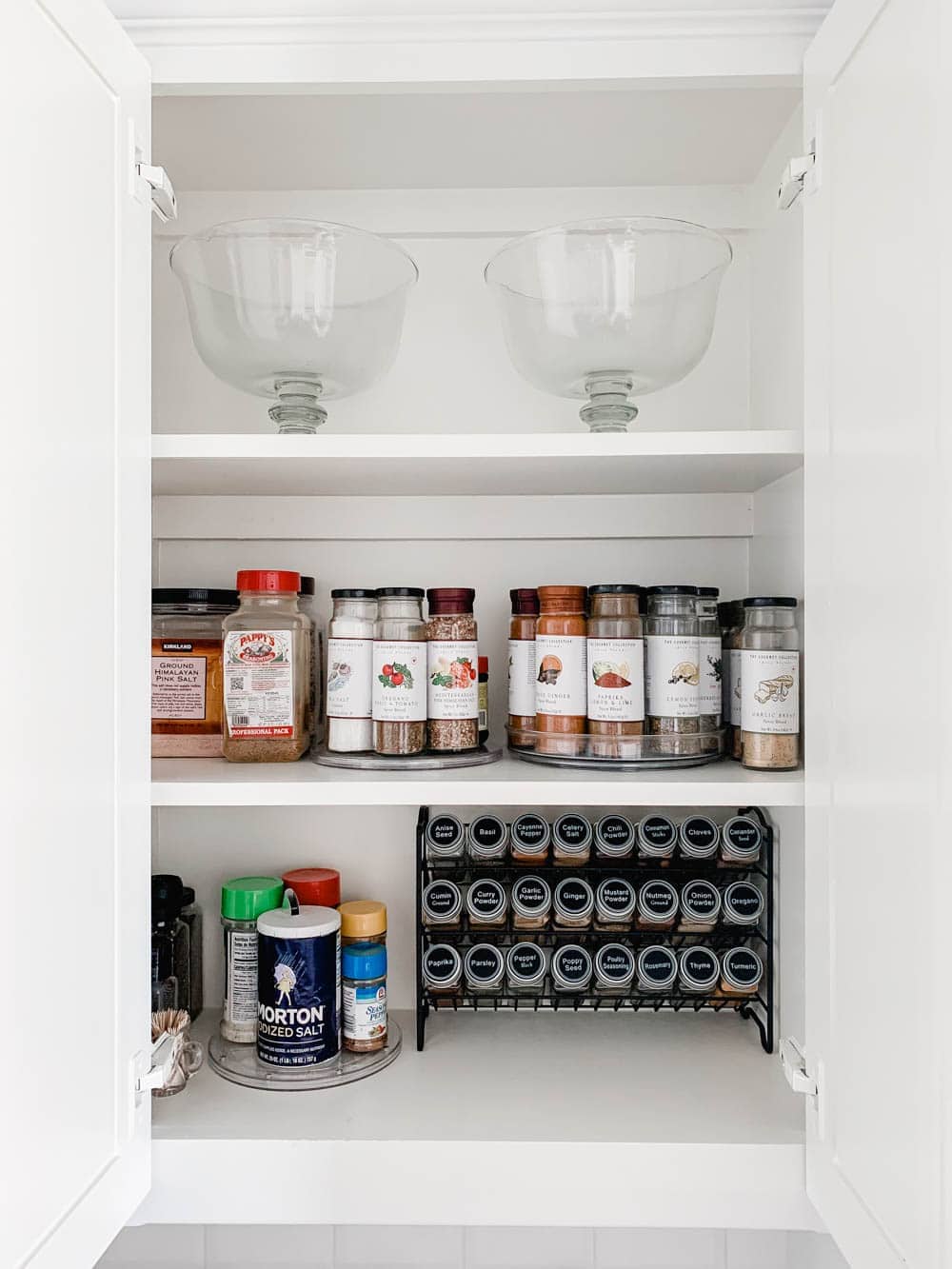 Under Sink Storage Ideas
Under sink storage can be a challenge due to the limited space and the pipes and fixtures that are often present. However, there are several creative ways to maximize the storage potential of this area.
Here are some under sink storage ideas:
Install a sliding organizer

: A sliding organizer can help you access items stored at the back of the cabinet easily. It usually consists of multiple baskets that slide in and out.

Use stackable storage bins

: Stackable storage bins can be used to store cleaning supplies, extra toiletries, and other items. This helps to keep everything organized and easy to find.

Add an over-the-door organizer

: Over-the-door organizers can be attached to the inside of the cabinet door. They provide additional storage space for items such as hair tools, cleaning supplies, and extra sponges.

Use tension rods

: Tension rods can be used to create additional storage space for items such as cleaning sprays and bottles. Simply place the rods at the back of the cabinet and use them to hang the bottles.

Hang a wire basket

: A wire basket can be hung from the cabinet door or the wall inside the cabinet. It provides additional storage space for items such as towels, washcloths, and toilet paper.

Use a lazy susan

: A lazy susan can be used to store items such as cleaning supplies or hair tools. This allows you to easily access items stored at the back of the cabinet.

Add a pull-out drawer

: A pull-out drawer can be installed under the sink to maximize storage space. It can be used to store items such as cleaning supplies, toiletries, and towels.
Small Kitchen Storage Ideas
A small kitchen can be challenging to keep organized, especially when there's limited counter and cabinet space. However, with some creativity and smart storage solutions, you can make the most of the space you have.
Floating shelves can be installed on unused wall space to store items such as spices, cookbooks, and decorative items.
Another spot to use is the inside of cabinet doors.The inside of cabinet doors can be used to store items such as pot lids, cutting boards, and cleaning supplies. Install adhesive hooks or a door-mounted organizer to make the most of this space.
A rolling cart can be used as extra counter space or as a mobile pantry. It can be rolled out of the way when not in use and easily moved around the kitchen.
Have you ever heard of under shelf baskets? If not you will love these! Under-shelf baskets can be attached to the bottom of shelves to create additional storage space for items such as produce, snacks, or kitchen linens.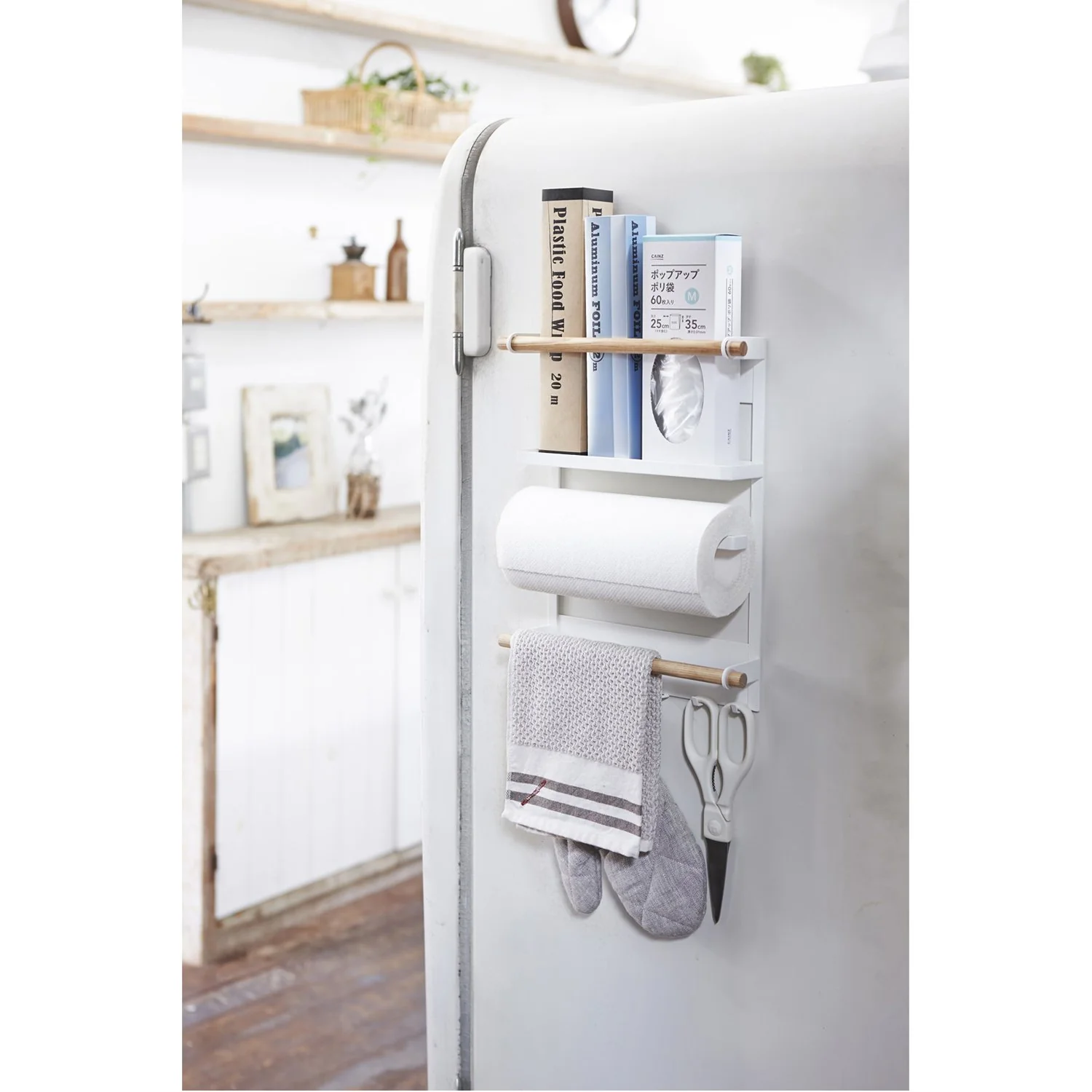 Having an organized kitchen can save you precious time, energy, and even money. With the help of these kitchen organization ideas, you can easily transform your cluttered kitchen into a functional and stylish space.
From practical cabinet organization ideas to creative spice storage solutions, there are numerous ways to maximize your kitchen storage and create a more efficient and satisfying cooking experience.
So, whether you have a small or large kitchen, take the time to declutter and organize your space and you'll be amazed at the results!