Spice Storage Ideas + Organization Tips
This post may contain affiliate links. Please read our disclosure policy.
Tired of searching for spices you can't find? End the spice-hunt frustration and enjoy cooking again with these spice storage and organization ideas.
The spice rack. Like your pantry, different packaging and storage options can lead to a cluttered disaster instead of an organized collection. It can be your source of great frustration or an easy-to-find cooking and baking flavor mecca.
The last thing you want when you're cooking a meal and juggling other things at the same time is to have to search for that jar of basil that you know you just purchased. Scrounging around your spice cabinet and picking up every green-looking spice you can find takes valuable time and becomes incredibly frustrating.
Whether you cook with just a few spices or a large variety, you would benefit from having top-notch spice organization systems so that you can easily grab what you need, when you need it.
Instead of getting frustrated while looking for that one spice you can't seem to find, check out these spice storage ideas and organization tips.
What is the Best Way to Store Spices?
Spices store the best in airtight containers which are stored in cool, dark places. The ideal way to store spices is in glass jars with tight-fitting lids (in a cupboard). Tins are another effective way to store spices so that sunlight doesn't negatively impact them.
13 Splendid Spice Storage and Organization Ideas
Coming up with an organization plan for your spices can feel daunting, no doubt. That's why I'm showing you 13 clever ideas for storing spices to inspire you as you set up the ideal spice storage arrangement for your home.
Use Magnetic Strips
This system works really well if you don't have a tile backsplash in your way. Use magnetic tins and add your own flair to them by customizing each with contact paper and labels.
Utilize Drawer Space
I love this idea! Repurpose a drawer into an organized tiered spice drawer any cook would drool over. You can purchase risers for your spice jars, or you can go the DIY route. Complete your organization project by peeling off the jar labels and adding hand-written chalkboard labels to each bottle.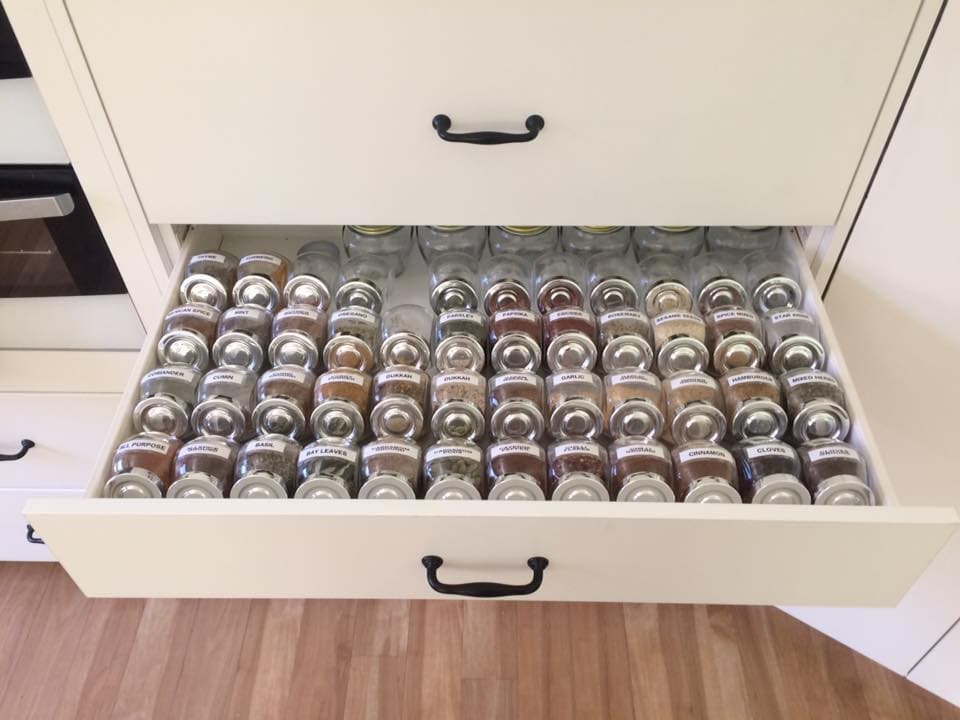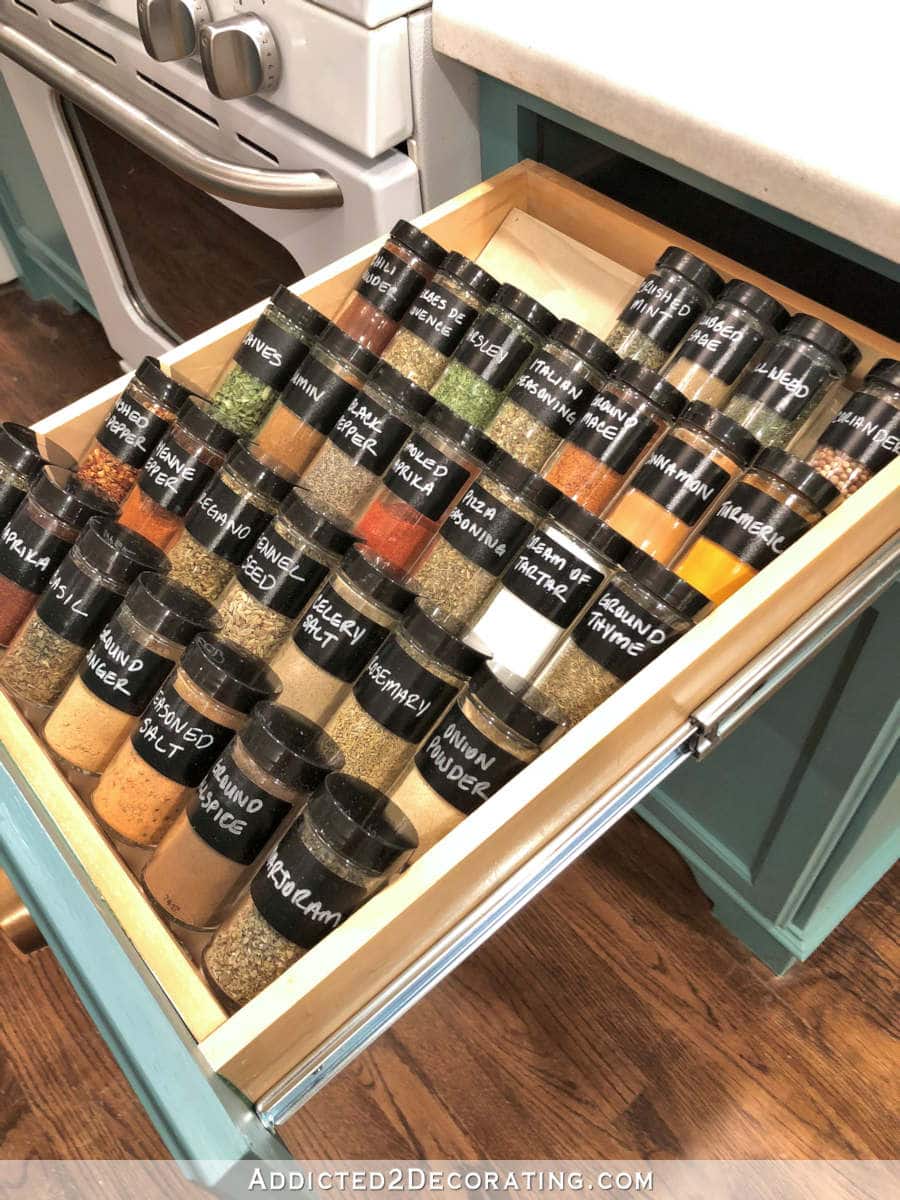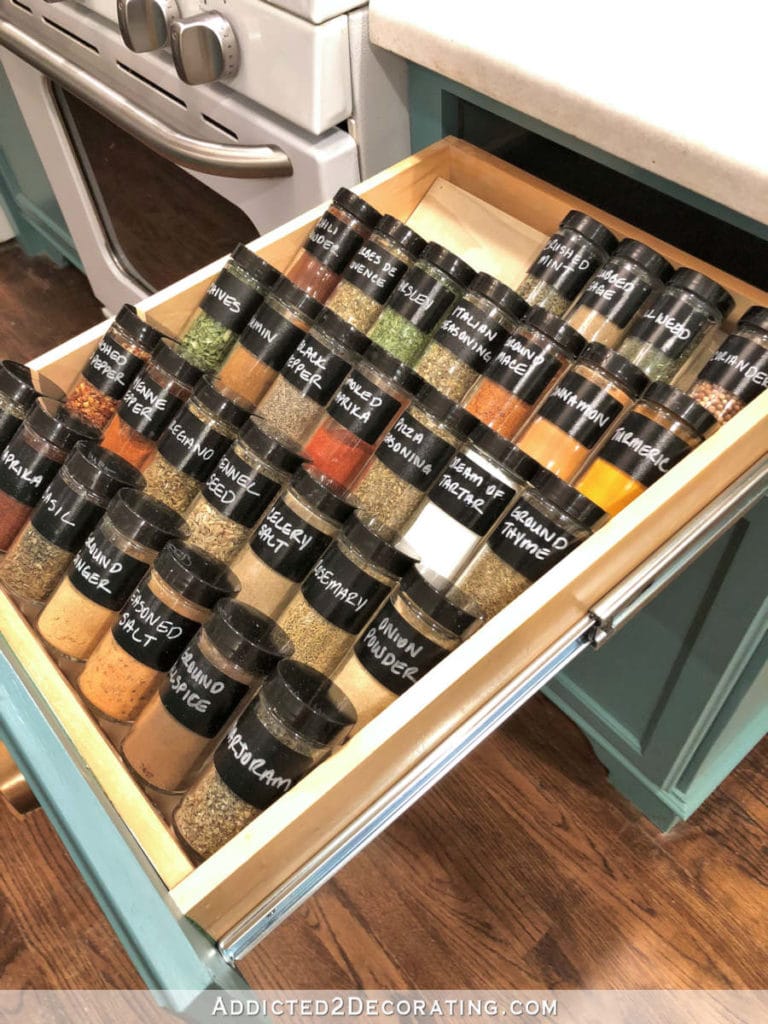 Create an Interesting Visual Display
This honeycomb spice storage rack can be rested on the counter or displayed on the wall. Although it's fairly compact, it holds a surprising number of spice jars – around 40!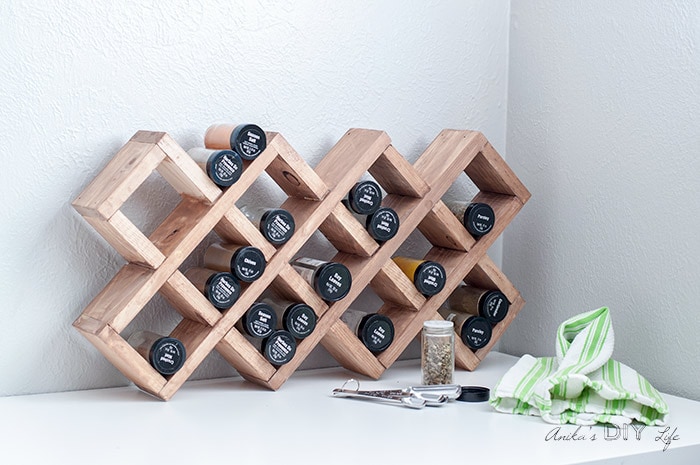 Efficient Storage
I crave efficiency, and this spice organization idea has it in spades. Add a spice rack that creates shelves along the edges of your spice cabinet, leaving the middle of the shelf free for other staples. This organizational idea makes spices easy to see and grab quickly when needed.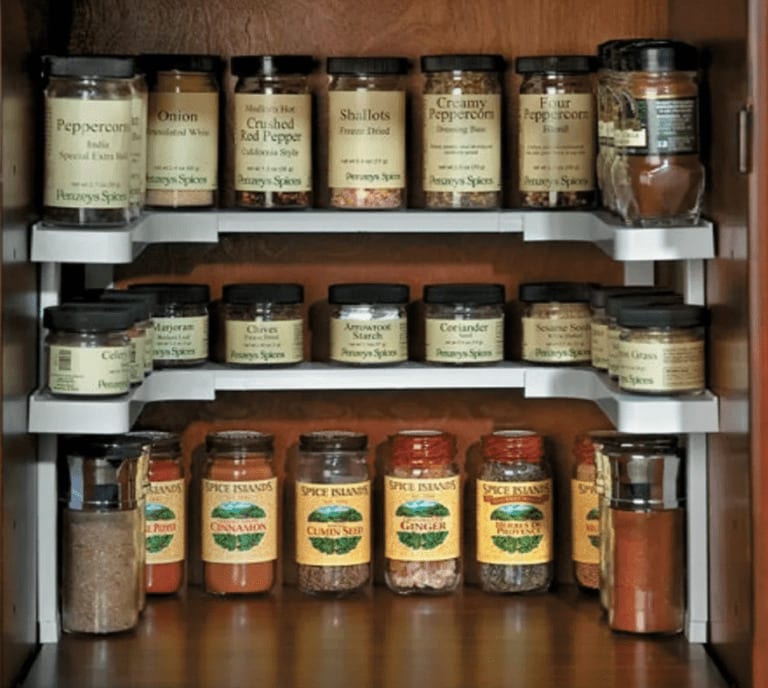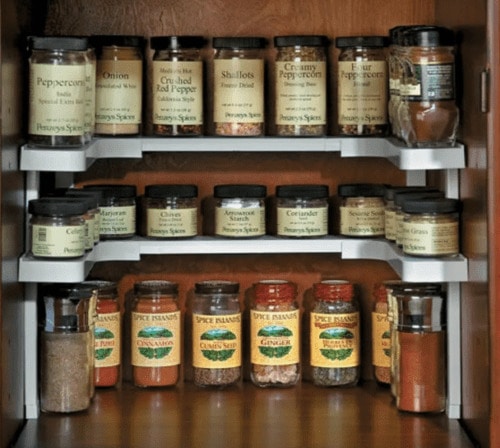 Take Advantage of Space Under Your Counters
Short on space? Baby jars make excellent spice containers – simply glue magnets to the lids and suspend them from metal strips mounted underneath your cabinets. Stay organized and keep your spices always within reach while you're eliminating unnecessary clutter.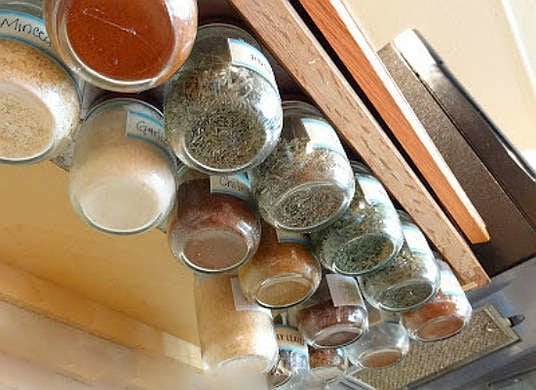 Compact Spice Storage Inside the Cabinet Door
Here's another magnetic option. Use the inside of your cabinet doors to free up storage space in your cabinets. These look so cute and uniform (er, organized).
Simple DIY Spice Rack Idea
Paint a small wooden pallet your favorite color and hang it on your wall to use as an instant spice rack! This idea yields 4 spacious shelves to hold your spices in a space-saving, easy-to-find way. Bonus: hang graters, measuring spoons or measuring cups underneath.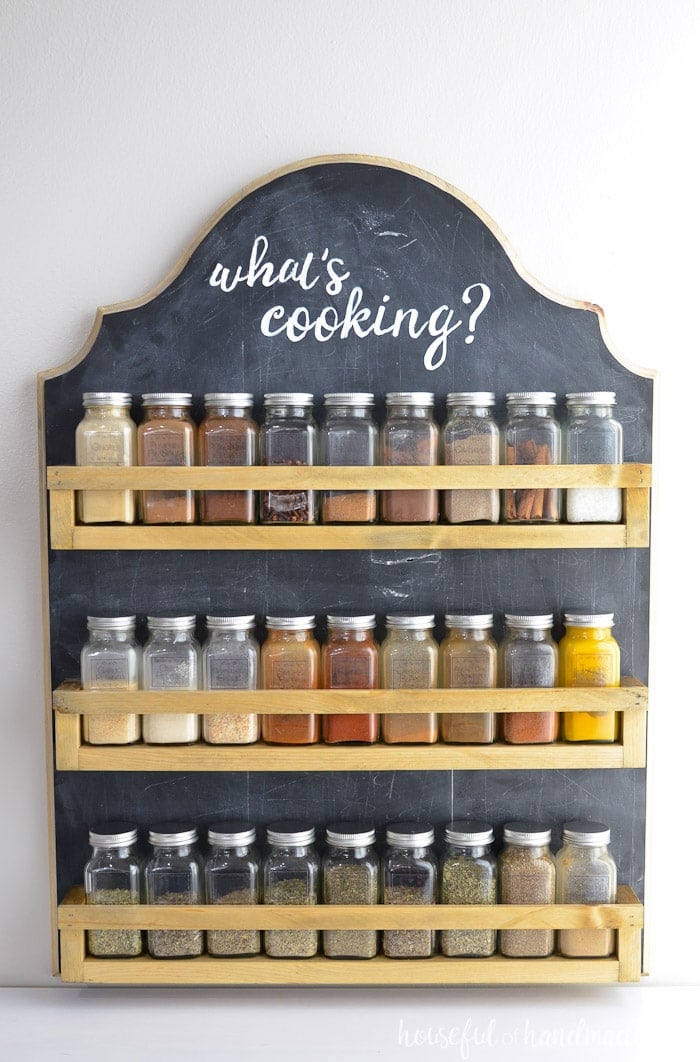 Mason Jar Spice Storage
One simple and affordable way to store spices you buy in bulk is to utilize mason jars. Keep in mind that this will hold quite a high volume of spice, but if you use a good amount of spices, a mason jar might be the perfect solution!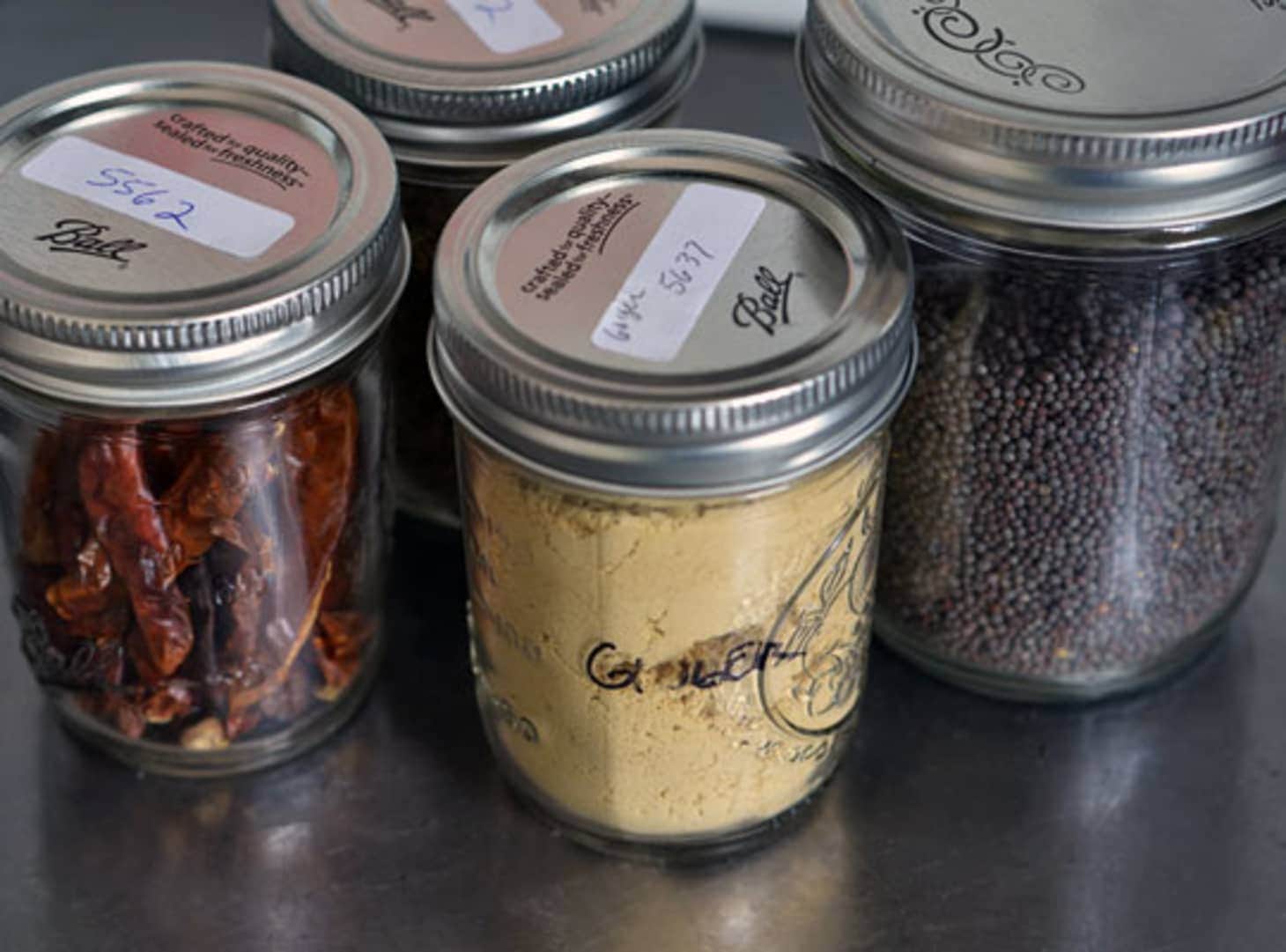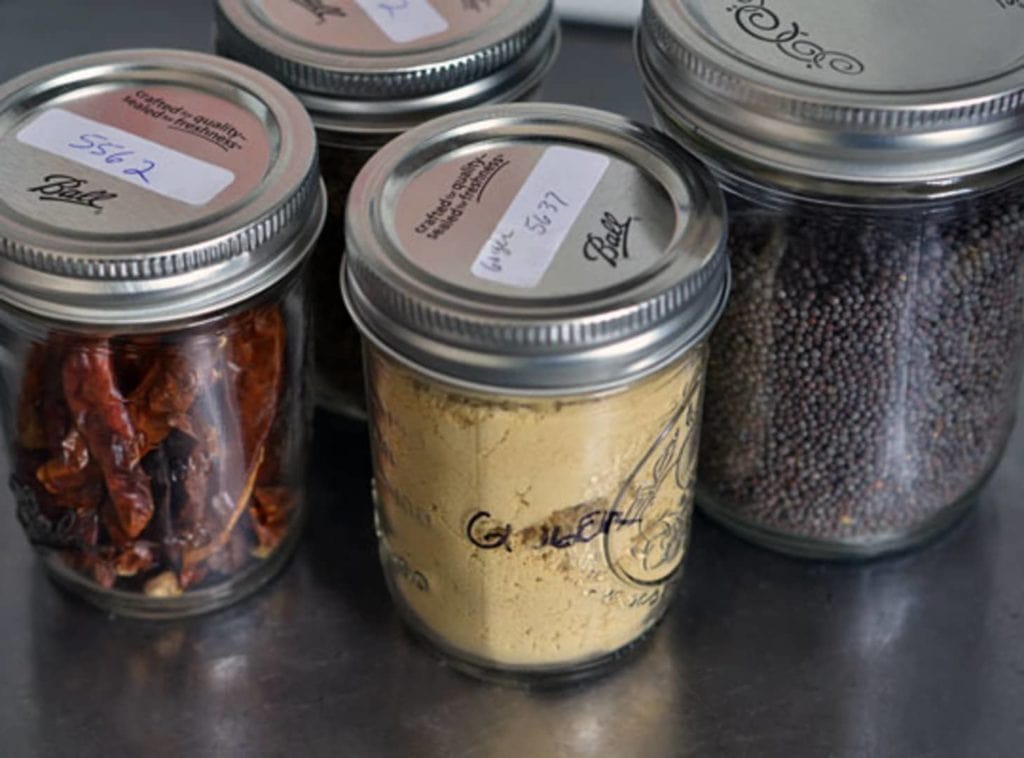 Slim Storage Solution
For kitchens with little storage space, a slim storage rack that can fit in between the refrigerator and cabinets could be the perfect solution to your spice storage problems. They even come on wheels to easily pull it out and you can find several different designs fit your kitchen.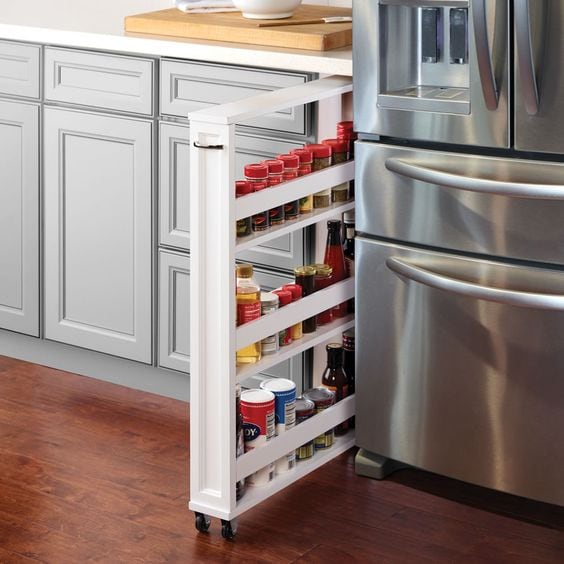 Test Tube Spices
Show off your scientific side with a test tube spice rack. Slim, cute and ultra-organized, a spice storage idea like this one is not only handy but also a decoration. This spice storage solution can fit anywhere, even in small kitchens with very little counter space.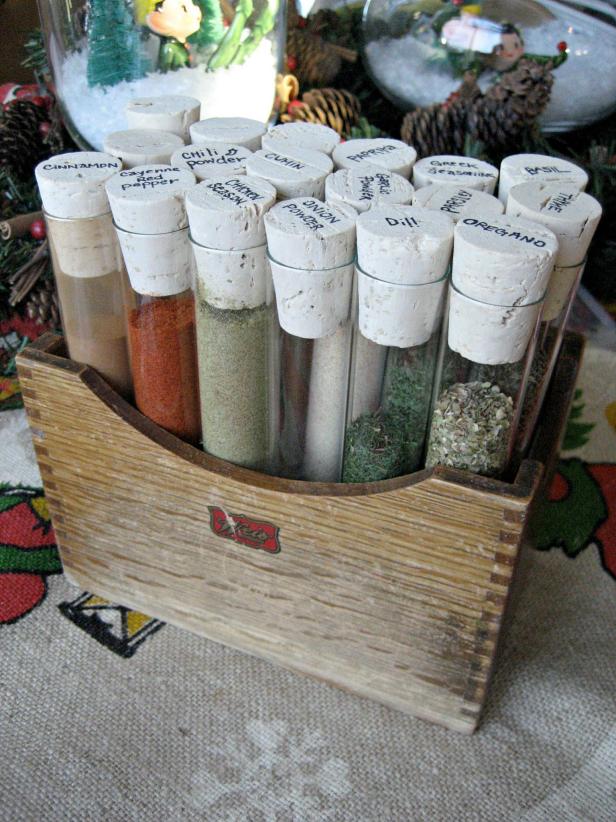 Functional Decoration
Here's a simple DIY project that yields big benefits. Create a wall spice rack which will double as convenient storage and wall décor.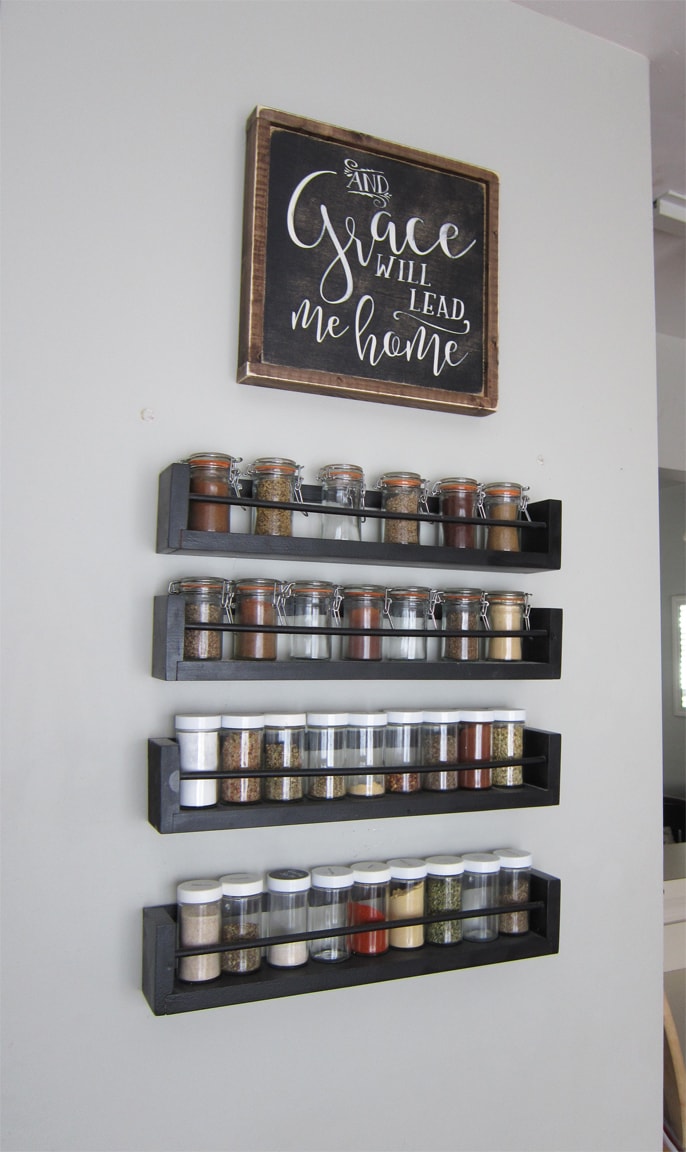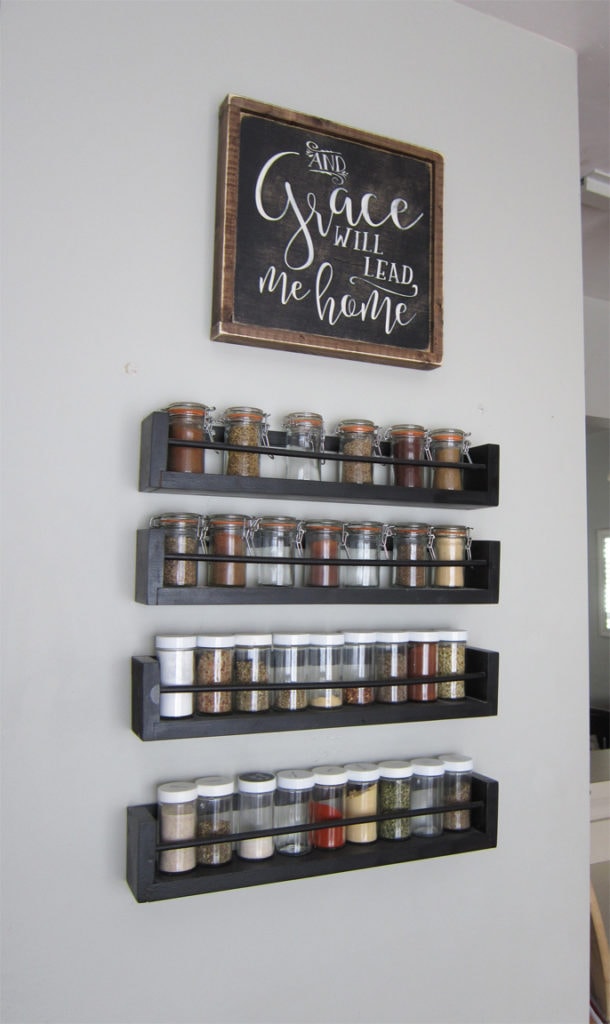 Hang Your Spices
Hanging spices – whether on hooks or in racks – is a terrific (and chic) way to organize your spices while keeping them within arm's reach while you're cooking.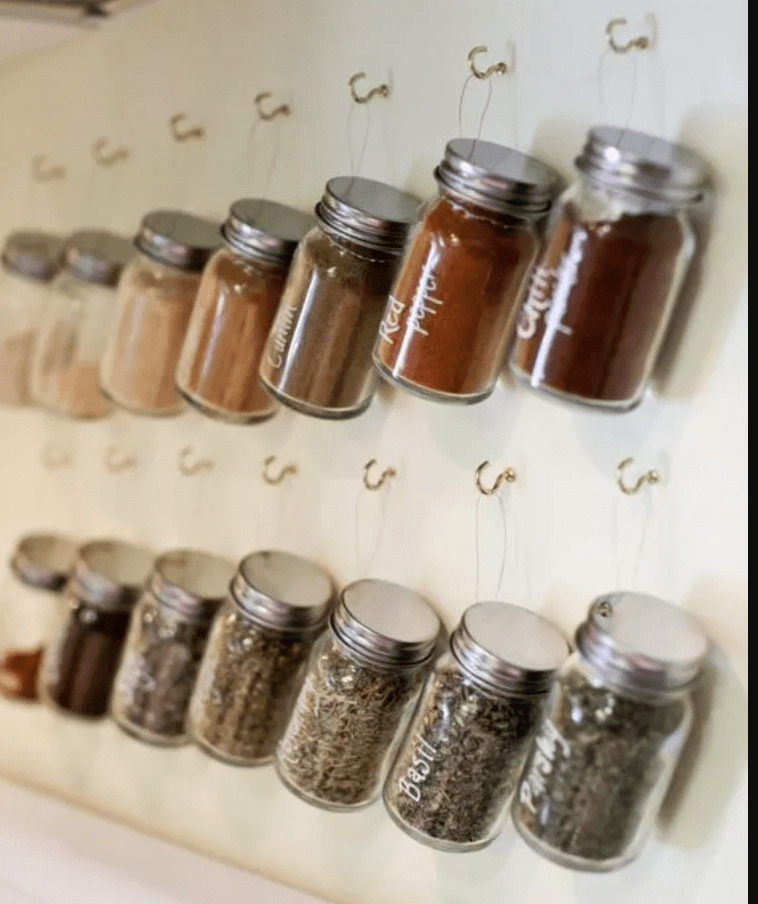 Awkward Space Solution
Affordably and effectively use a small, awkward space by hanging drawer organizers inside your pantry – between the door frame and where the shelves begin. Place all your spices in the trays for an out of the way organization solution.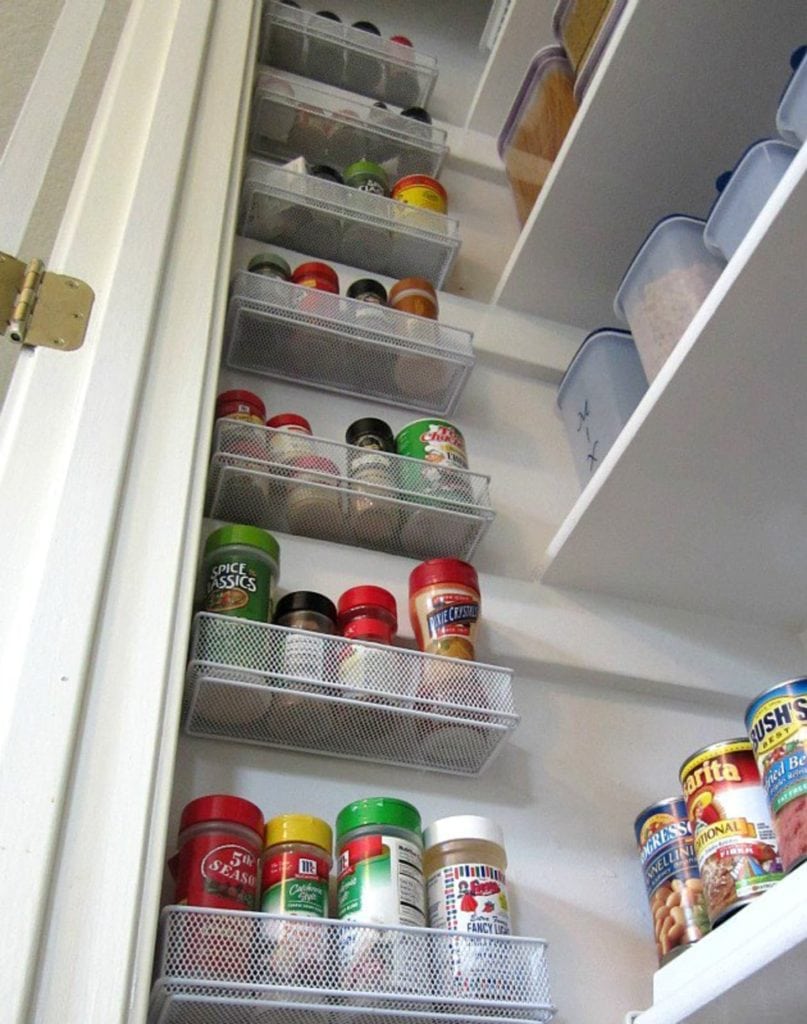 Spice Organization: Final Thoughts
Don't let your spices disappear in the back of your pantry behind the canned tomatoes while you search in vain for that missing paprika. Creating some simple spice storage systems will pay huge dividends when you've got dinner on the stove and need that pinch of cumin.
Use these spice organization tips to help you keep your spices organized, looking (and tasting their best) and within arm's reach anytime you need them. I hope you have found these spice storage ideas inspiring and will be able to use one of them in your own home to make cooking fun again!
More Organizing Posts to Read:
Get even more ideas on organization with these other posts. Just click on their titles to go right to the posts.
Pin our image below to save it for later!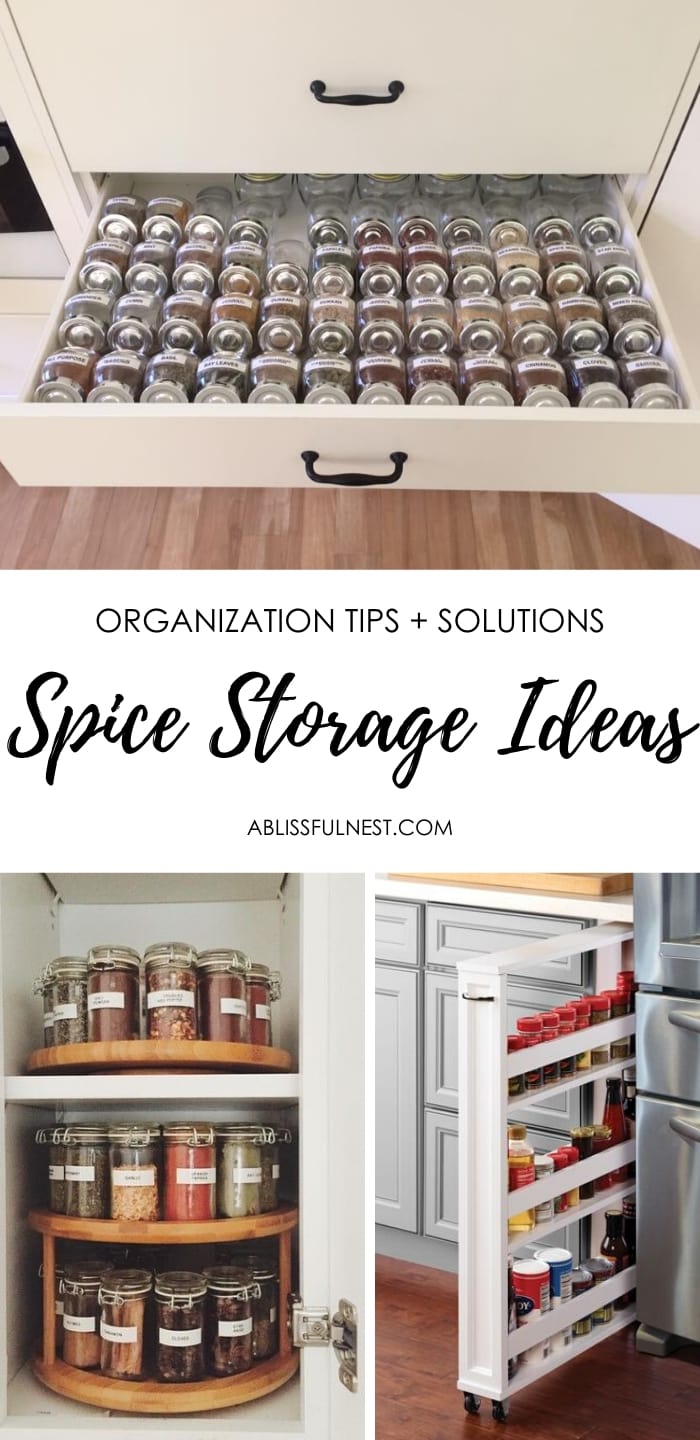 Follow along to get more of my tips on home decor, DIY and lifestyle on the following: