The Friday Five
This post may contain affiliate links. Please read our disclosure policy.
Happy Friday friends! I am back with another edition of The Friday Five where I share five things that have caught my eye for the week, are in my shopping cart or I am using in some new designs.
You can check out past The Friday Five's HERE and get even more ideas!
This week I am sharing a beautiful bathroom design, the cutest striped top, a must have pair of summer shoes and two home decor finds to add to your home this summer!
I hope you love this week's picks!
1. This stunning bathroom designed by Marie Flanigan Interiors is DREAMY! Check out the textured wall… It is SUCH a statement maker. The entire home is beautiful too, check it out here.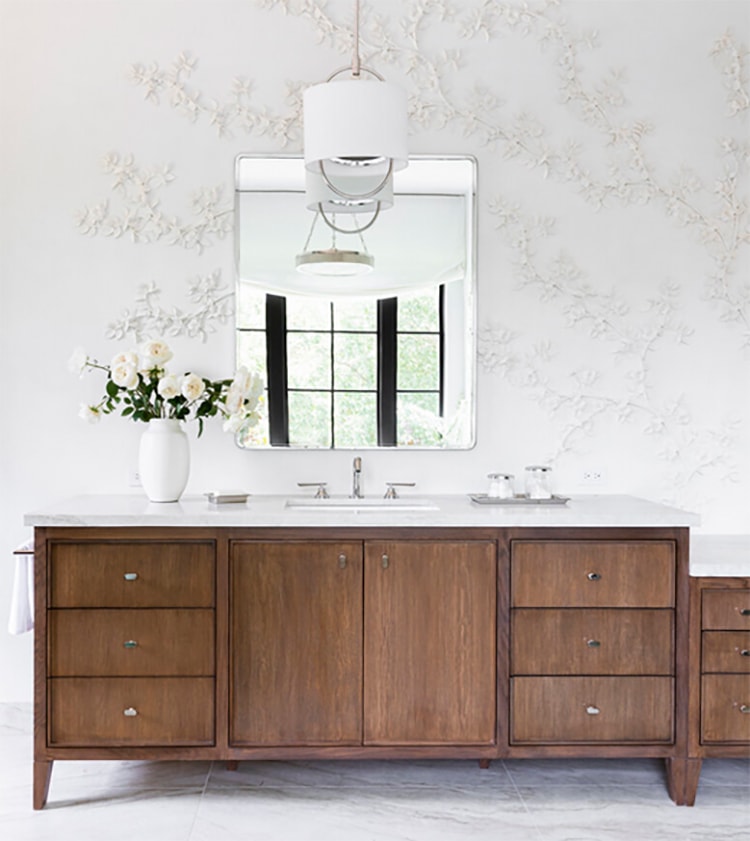 2. I love everything about this blue striped cuff sleeved top! It's SO fun for summer – the gold shoulder buttons and contrasting stripes are SO fun for summer. You could wear this casually or dressed up – either way, it's the perfect summer top! Shop it here.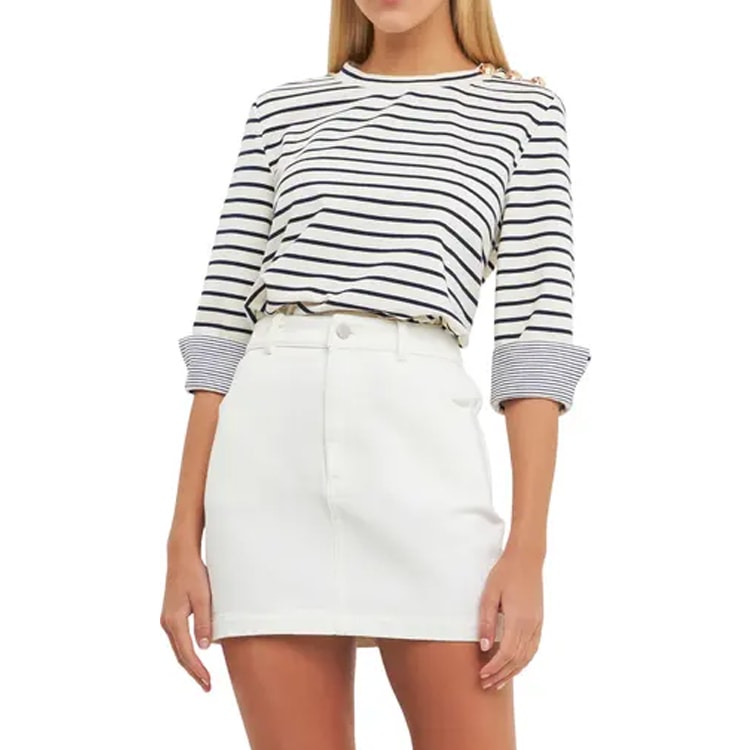 3. This handcrafted ceramic bowl is the perfect piece of decor for your living room, kitchen island or just about any other spot in your home to fill a spot on a shelf or table! I love the handcrafted look and how you could easily keep it empty or fill it with your favorite bowl filler. Shop this ceramic decorative bowl here.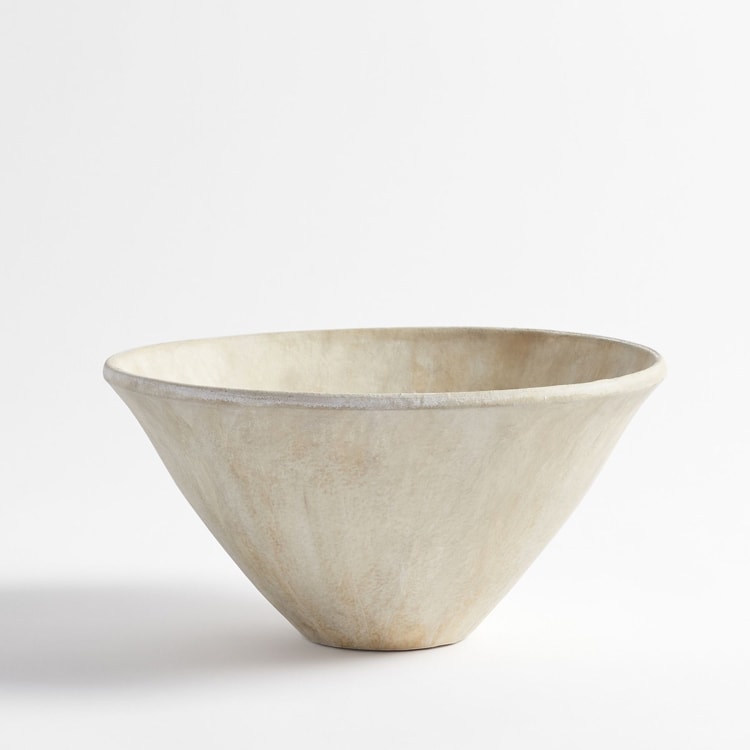 4. I love finding a few good pairs of statement making shoes each summer and this embroidered heeled sandal is THE perfect summer shoe! They are also on sale for under $100. You can wear them casually or dressed up and I love how neutral they are! Shop them here.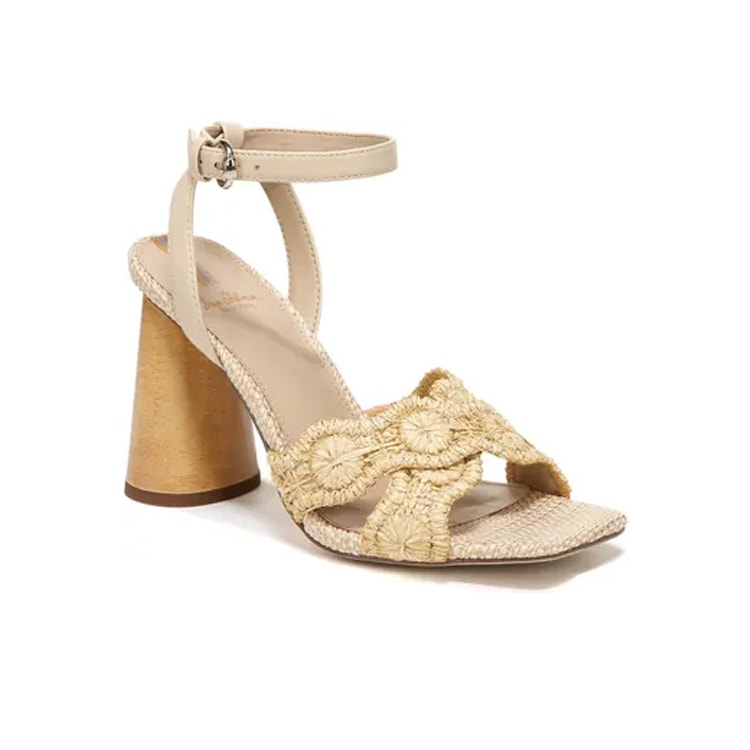 5. If you are looking for the perfect new summer throw pillow, this one is it! I love this shade of blue – it screams summer, doesn't it?! It'll pair perfectly with other shades of blue, whites, neutrals, etc! Shop this textured striped throw pillow here.
I hope you loved this week's fun picks and have a great Friday!