Yay! It's here! The Nordstrom Anniversary sale is live. I'll be sharing my favorites along the way but wanted to make sure you know how to shop the sale and not miss out on the best items that are screaming deals. Now this isn't just clothing and shoes. There are TONS of home decor stuff that are such great buys for your home and I'll be sharing my must-haves for the sale.


Early Access to Cardholders: July 12 – 19th
Public Sale Opens: July 20 – August 5th
1. Shop the sale early
Get the Nordstrom Debit or Credit card and shop with the early access. I personally have the debit card and so when I shop it is like paying with my bank account. The money is deducted right away but I get all the perks and earn rewards with it. You can sign up for one HERE and get $40 to use to shop the sale immediatly.
2. Grab it if you want it
Things are going to be selling out FAST. If there is even the slightest chance you might want it, add it to your cart. You can check out multiple times and there is free shipping. Don't add things to your cart and wait until later to check out. Just do it so it's yours. Trust me. I did this last year and missed these shoes I really wanted and I was so sad to not have them for fall.
3. Plan what you will need
Think of all the things you wear in the fall and stock up on those key pieces. Chances are if you have work it in the past then it is the fit and style you like but just updated a tad. There are free returns so if you get it and it doesn't work out then no harm no foul and just return it. Also think of Christmas gifts. Make a list for who you generally shop for and have them in mind when you are looking through the sale. It's so good to have a plan so you don't spend money you don't need too.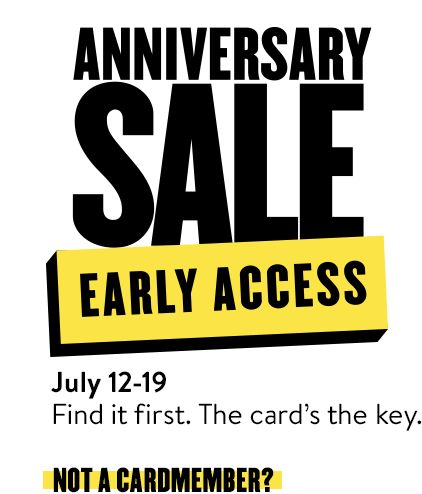 Download/view the Nordstrom Anniversary Catalog
Get approved for the Nordstrom Card & Get $40 to shop