This is a sponsored post written by me on behalf of The Hershey Company. All opinions are 100% mine.
I am so excited today to share this super easy gift wrapping idea inspired by these yummy Hershey's chocolates exclusively sold at Walmart this season! I am always looking for unique ways to decorate my packages, especially when taking hostess gifts. I think incorporating something unexpected is always a good idea. I love to Celebrate with Hershey's and adore the foils the new Hershey's Kisses Kissmas Sweater Chocolates and Reese's Peanut Butter Cups Miniatures are in this year. Totally reminds me of a ugly sweater I would wear to a Christmas party! So I got thinking that these darling little holiday wrapped chocolates could make the cutest gift packaging ever. I got out my glue gun** and take a look . . . .
**Disclaimer: Please exercise caution when using hot glue guns. Completed craft is for decorative purposes only, please do not eat candy included in the craft.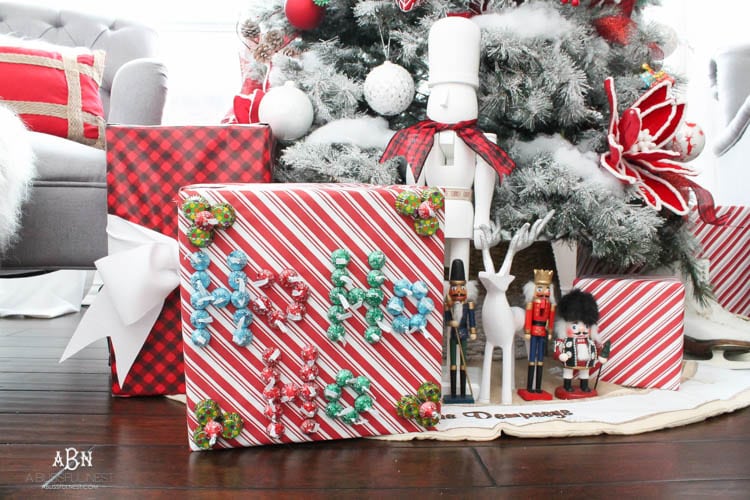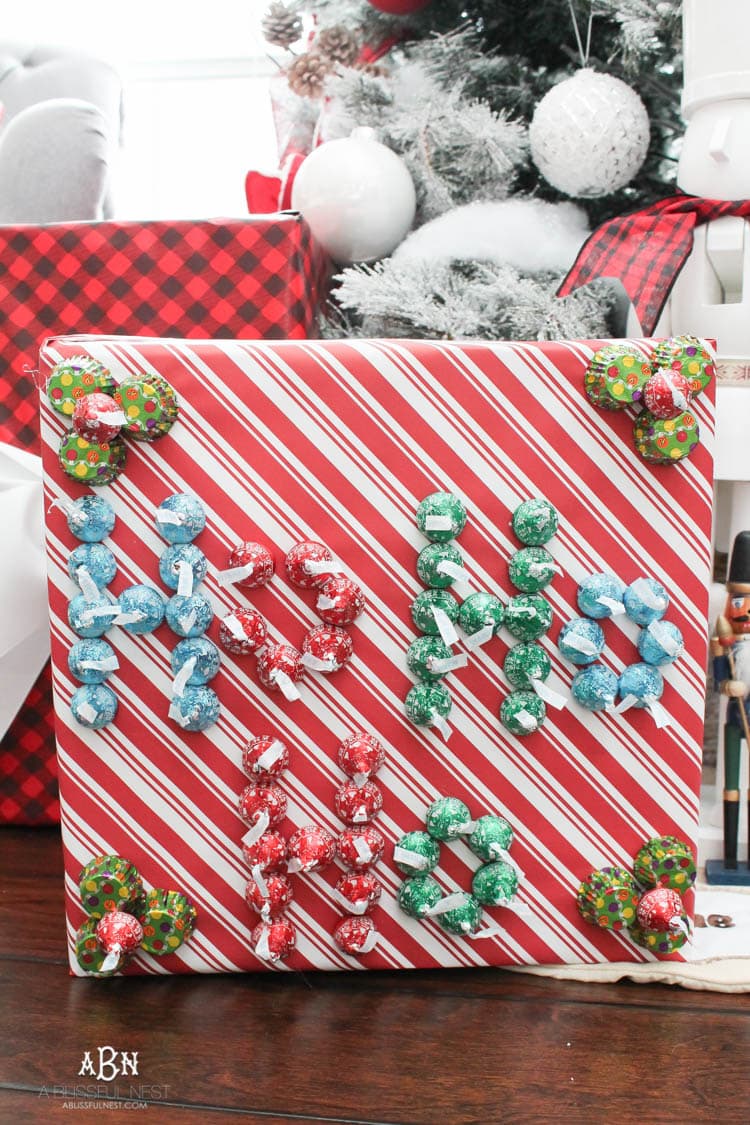 So fun right??! And super easy to do with your kids for holiday gifts.
"Kiss"-mas Gift Wrapping Idea:
Materials Needed:
Wrapped gift
Glue gun
Hershey's Kisses Kissmas Sweater Milk Chocolates
Reese's Peanut Butter Cups Miniatures in holiday foils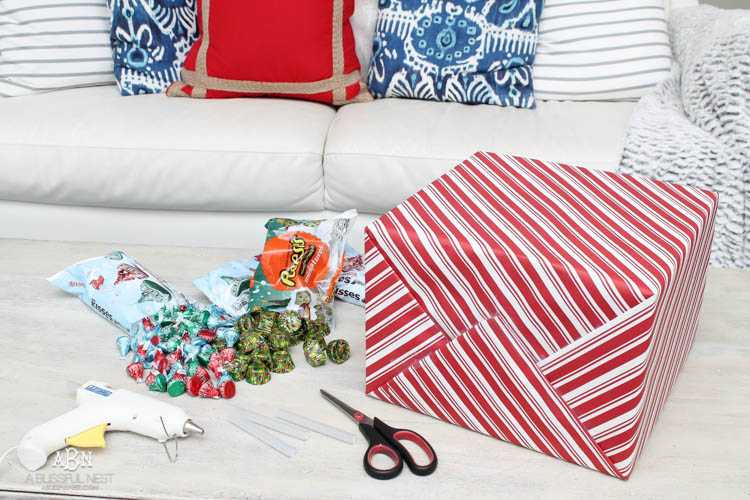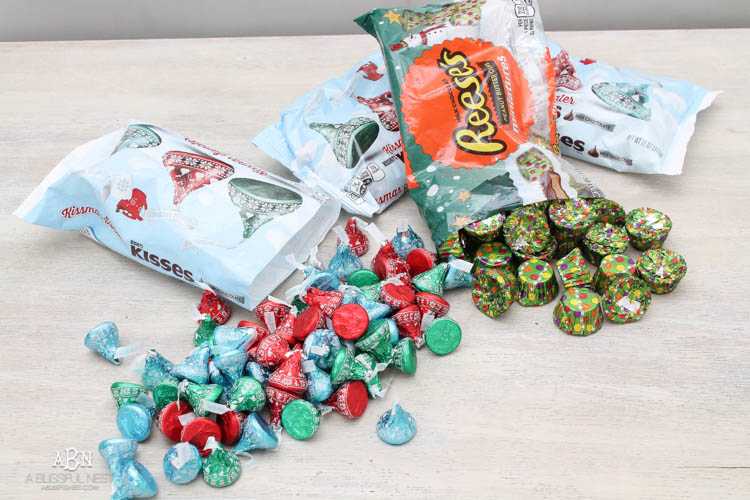 Directions:
Step 1: Hot glue the Reese's Peanut Butter Cups Miniatures in a holly pattern to each of the 4 corners of the present. Start one in the corner and add the other 2 next to each other below the first one.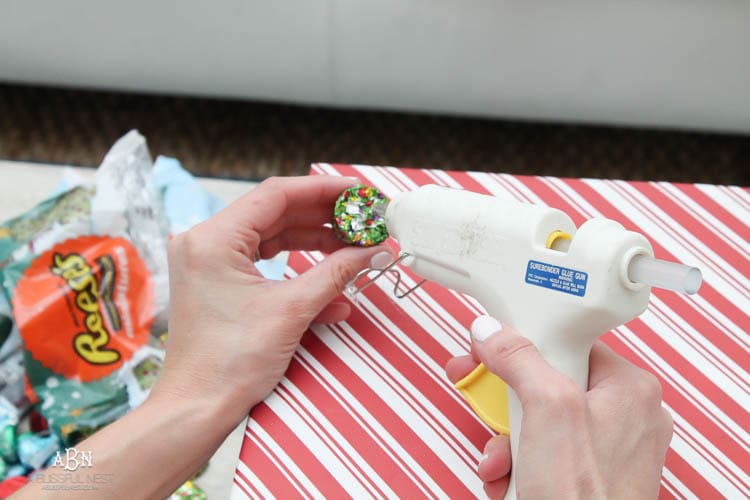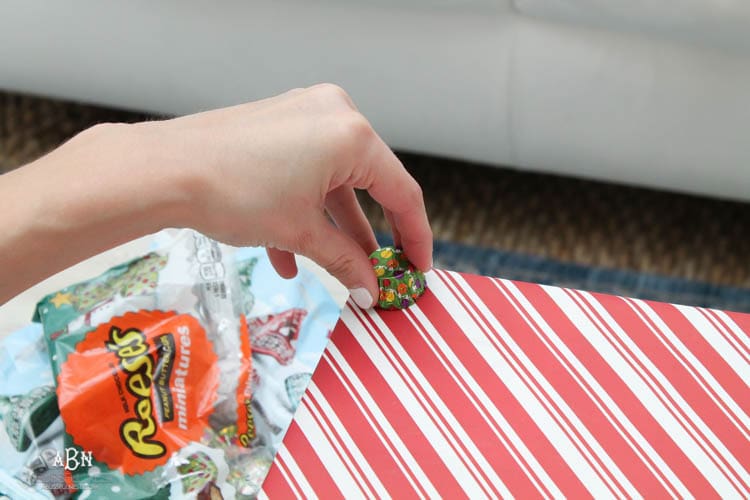 Step 2: Hot glue 1 red Hershey's Kisses Kissmas Sweater Milk Chocolate to the middle of the 3 Reese's Peanut Butter Cups Miniatures.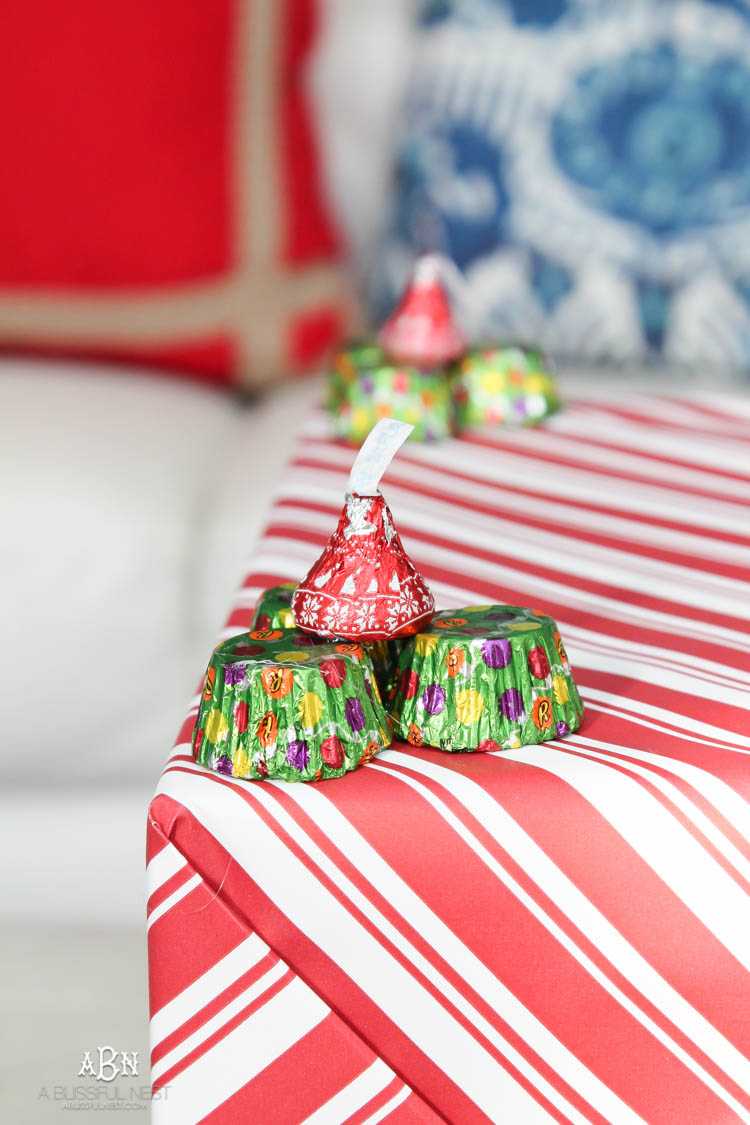 After you do all four corners, this is what it should look like.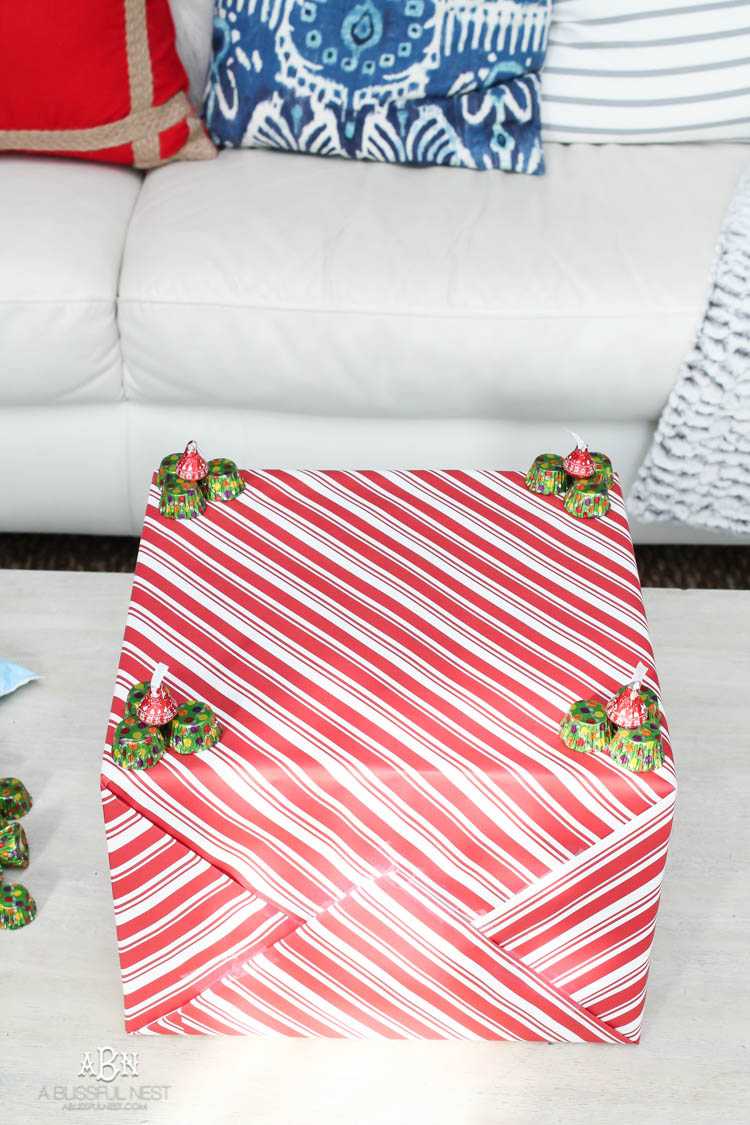 Step 3: Plan out what you want your package to spell. Lay out all the Hershey's Kisses Chocolates you need to help you with spacing before gluing them down.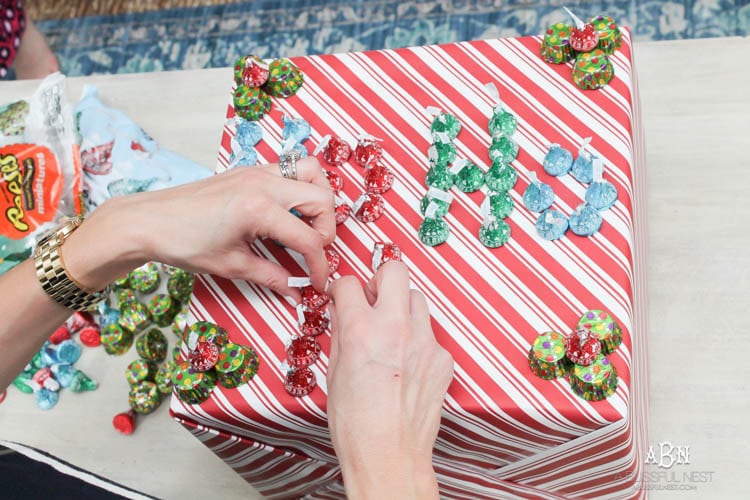 Step 4: Glue your Hershey's Kisses Milk Chocolates down in the pattern or holiday cheer saying.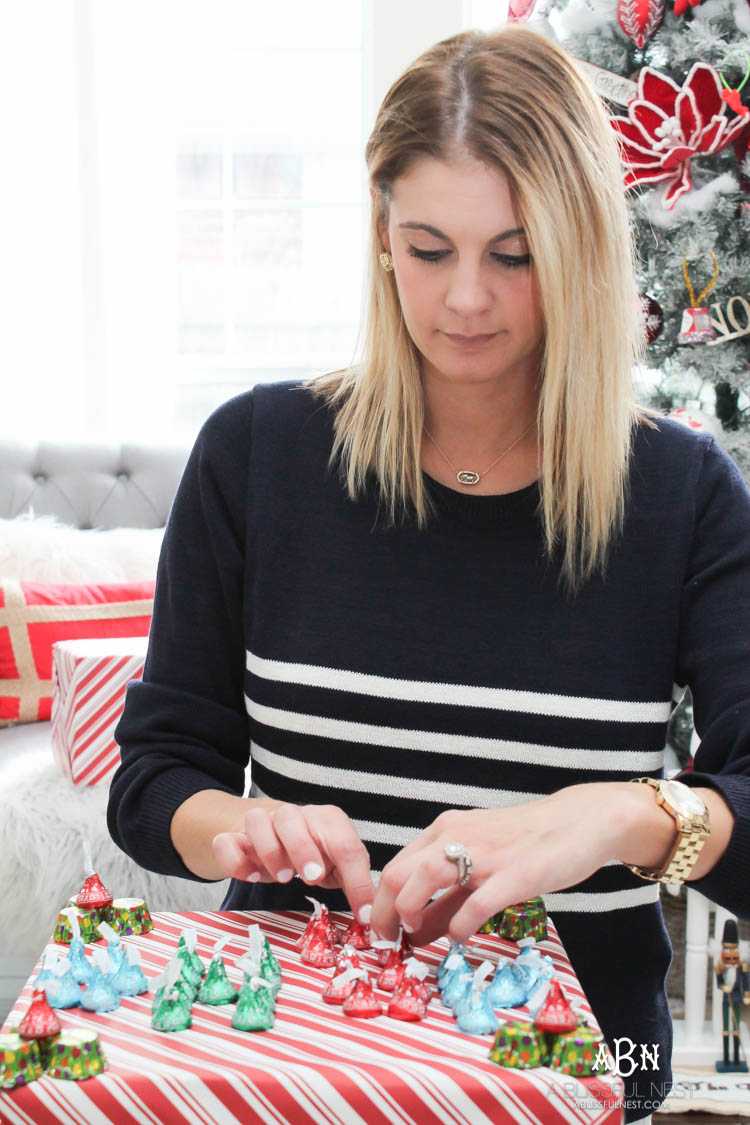 Step 5: Let dry and you are done!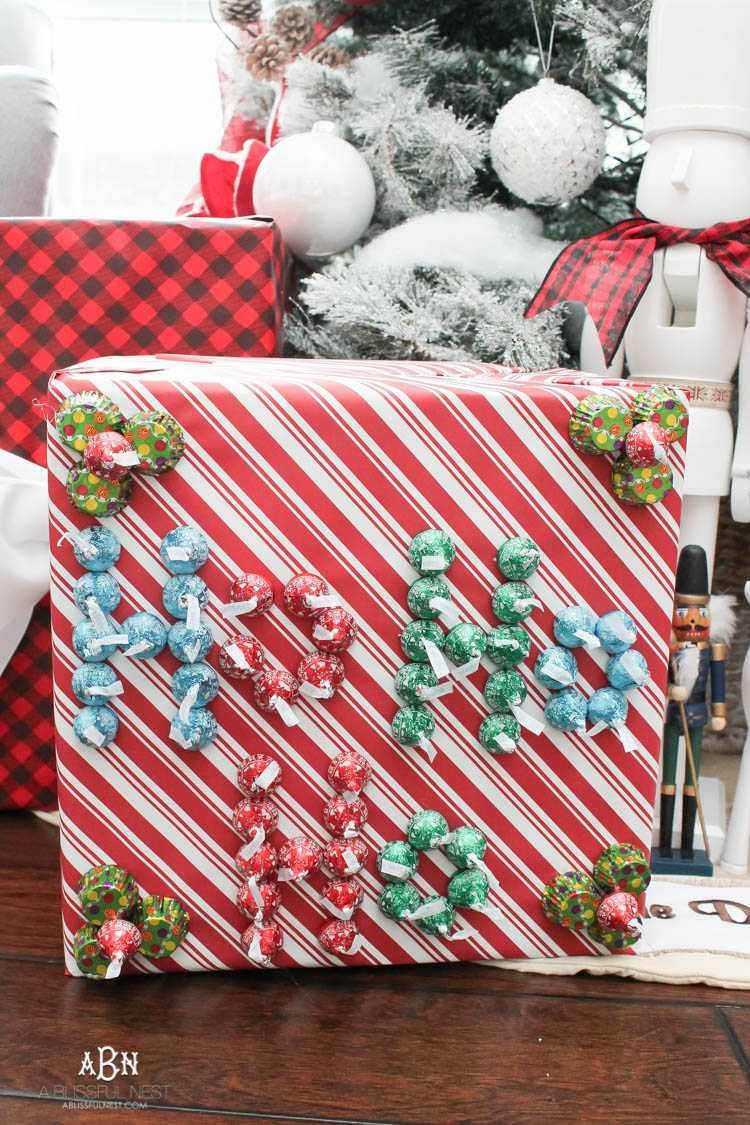 This is THE quickest craft ever and Lauren had a blast helping!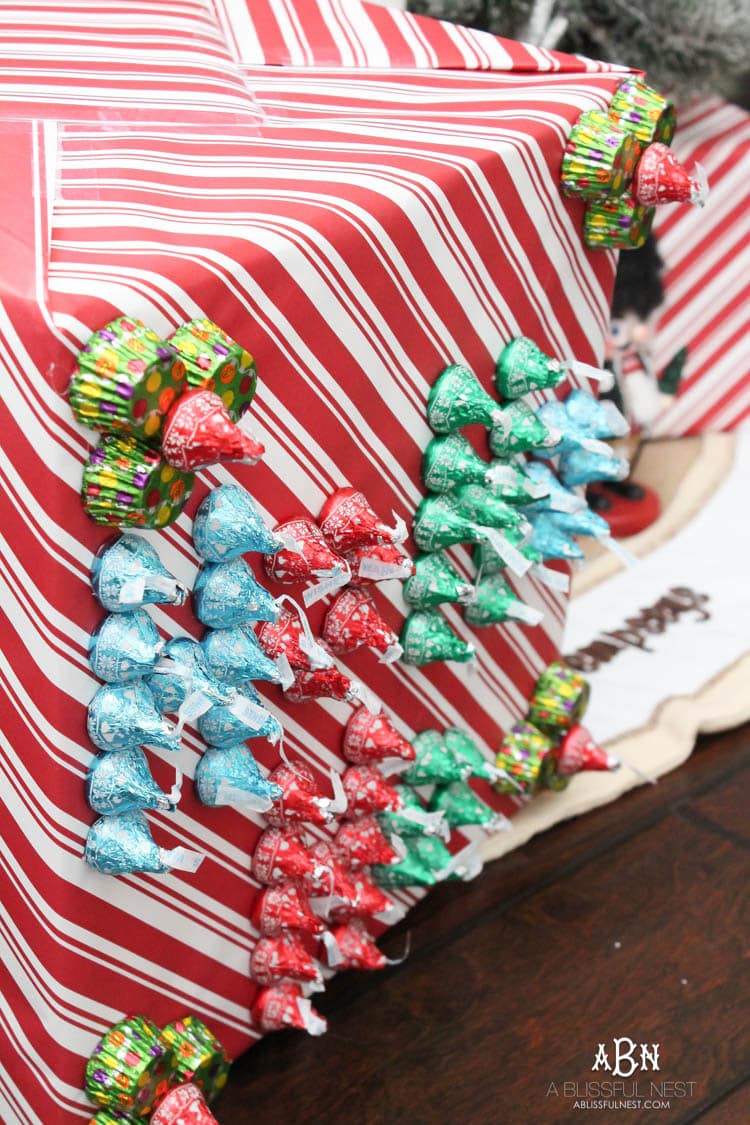 The Hershey Company has several festive treats available this season at Walmart so be sure to pop in and grab some for your parties and to decorate with!
Need to bookmark this post for later?
Pin Our Image:

THIS IS A SPONSORED POST. A BLISSFUL NEST HAS RECEIVED PAYMENT, TRADE, AND/OR PRODUCTS FROM HERSHEY'S IN EXCHANGE FOR PROMOTING. HOWEVER, ALL OPINIONS STATED ARE OUR OWN.