Vintage Window Christmas Card Display
This post may contain affiliate links. Please read our disclosure policy.
Hi ABN readers! I'm Allison, the girl behind A House and A Dog – a blog about beautiful living comfortably through DIY projects, decorating tips, home decor deals, and regular updates on transforming our builder-grade home. You can learn more about me, see my favorite projects, and take a house tour! Also, follow me on Instagram to get the latest…I might be addicted to the stories. 🙂
I'm so excited to be on the A Blissful Nest Holiday contributor team and sharing my second post with you! You can see my first post HERE. Today, I wanted to share a simple and easy way to make a Christmas card display. Displaying Christmas cards is one of my favorite things about holiday decorating. More photos of friends and family and handwritten notes are always so special!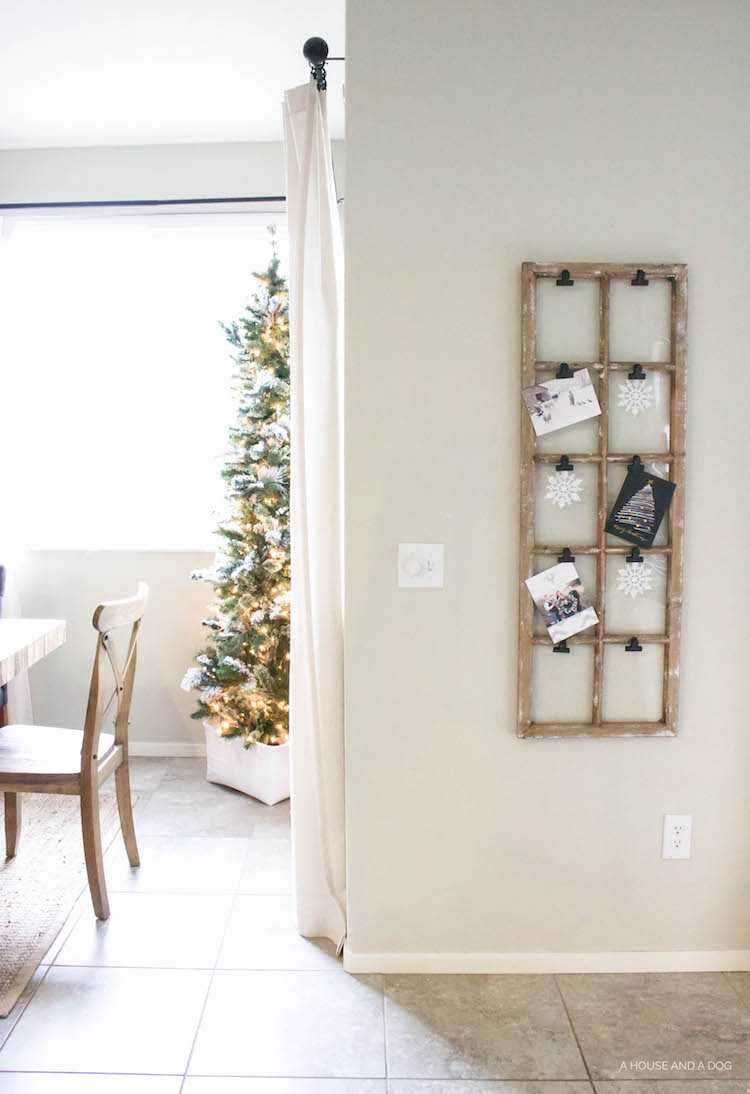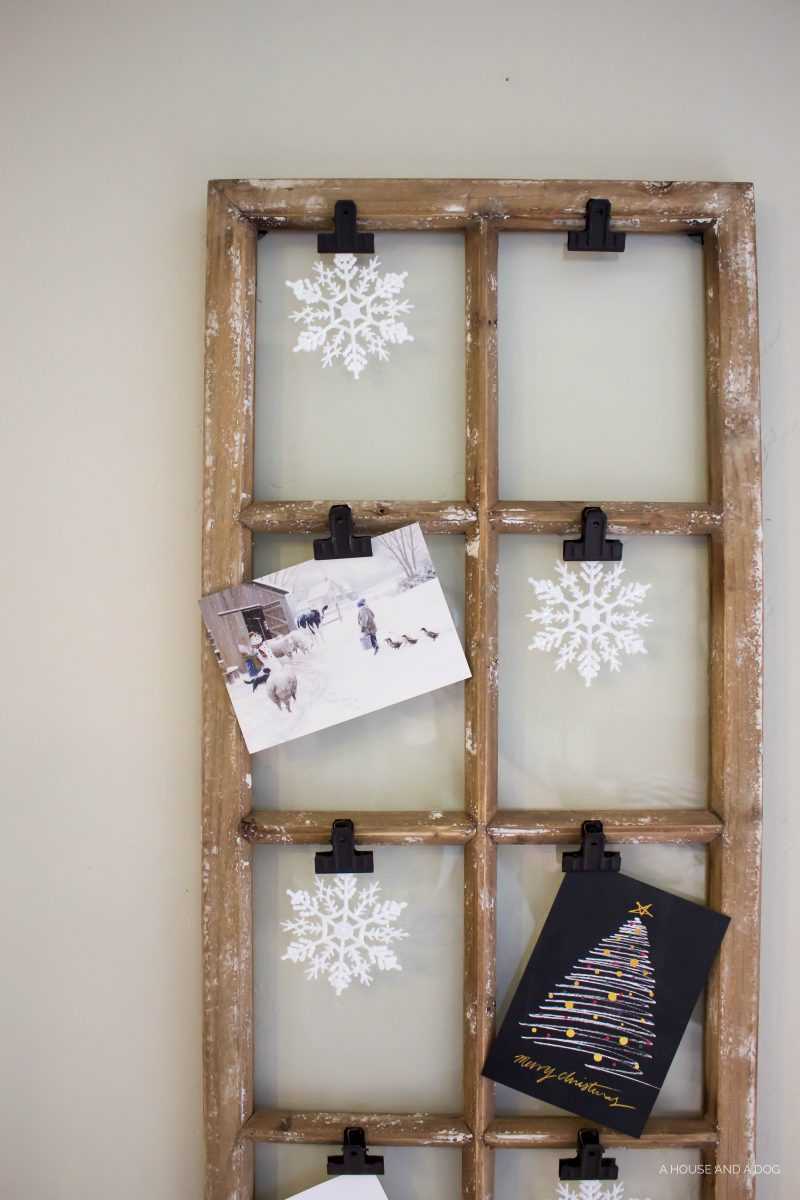 Vintage Window Christmas Card Display Idea:
My window frame is from Kirklands, but you can also DIY your own pretty simply – using an old window frame and attaching a few clips. Old windows are always available at flea markets and antique shops, so the options are endless for size and style. Clips can be found on Amazon or office supply stores and using an adhesive like Liquid Nails to attach them would be better than nailing or screwing them in and risk breaking the fragile glass.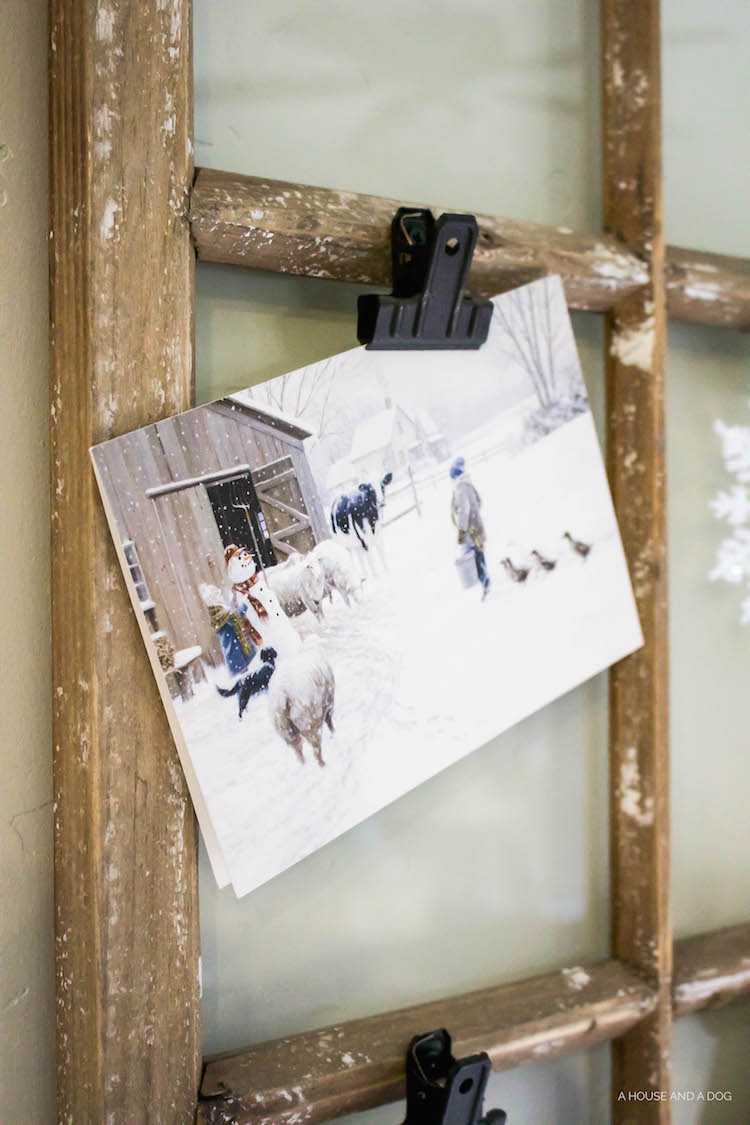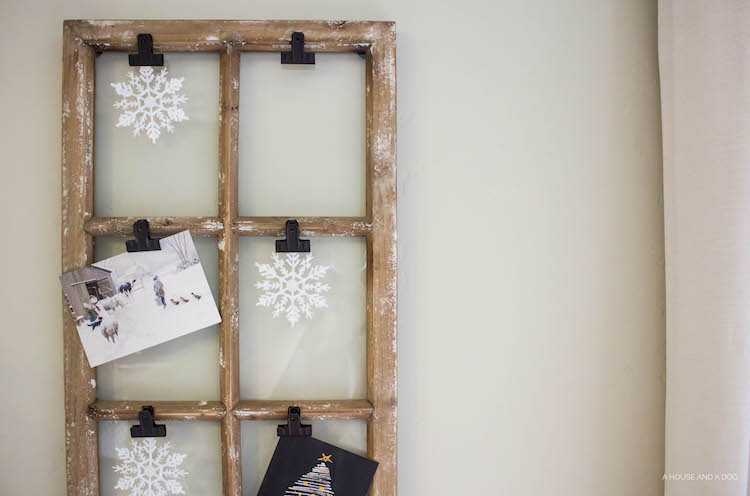 Once the clips are attached, simply clip your favorite holiday cards to display! I personally like to keep them each year and display the ones that match my decor, usually the more neutral colors and modern designs. It's still early in the month, so I've filled the empty space with snowflakes until I receive all my Christmas cards this year.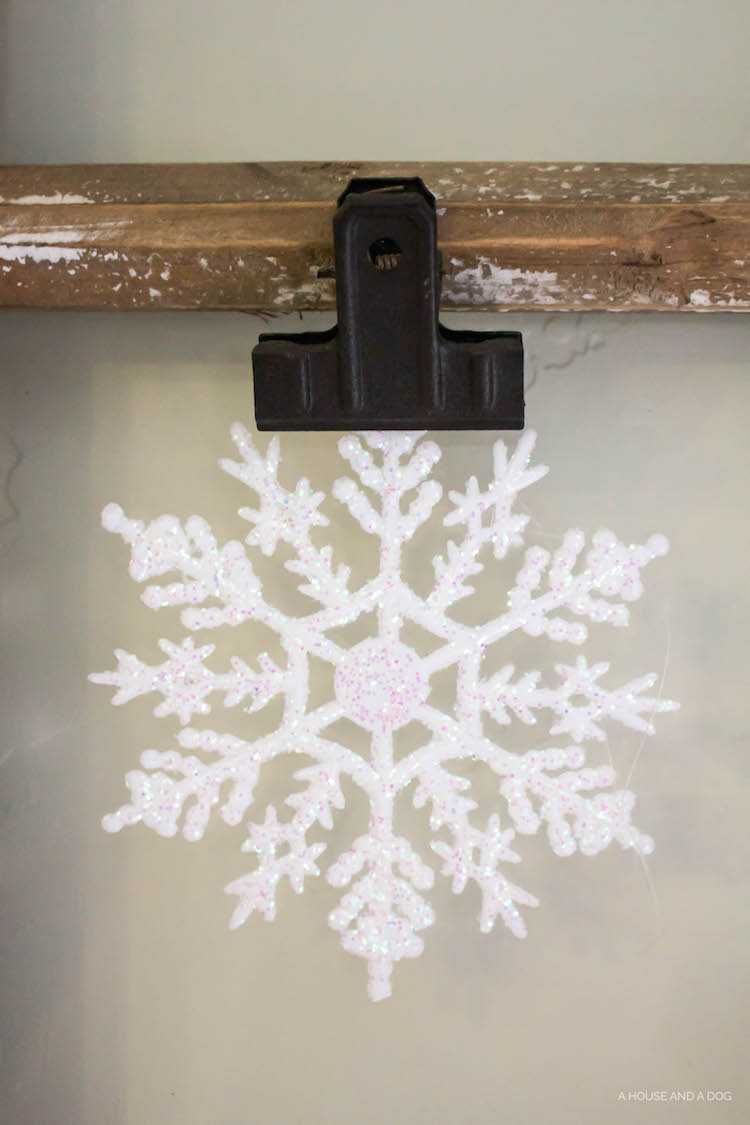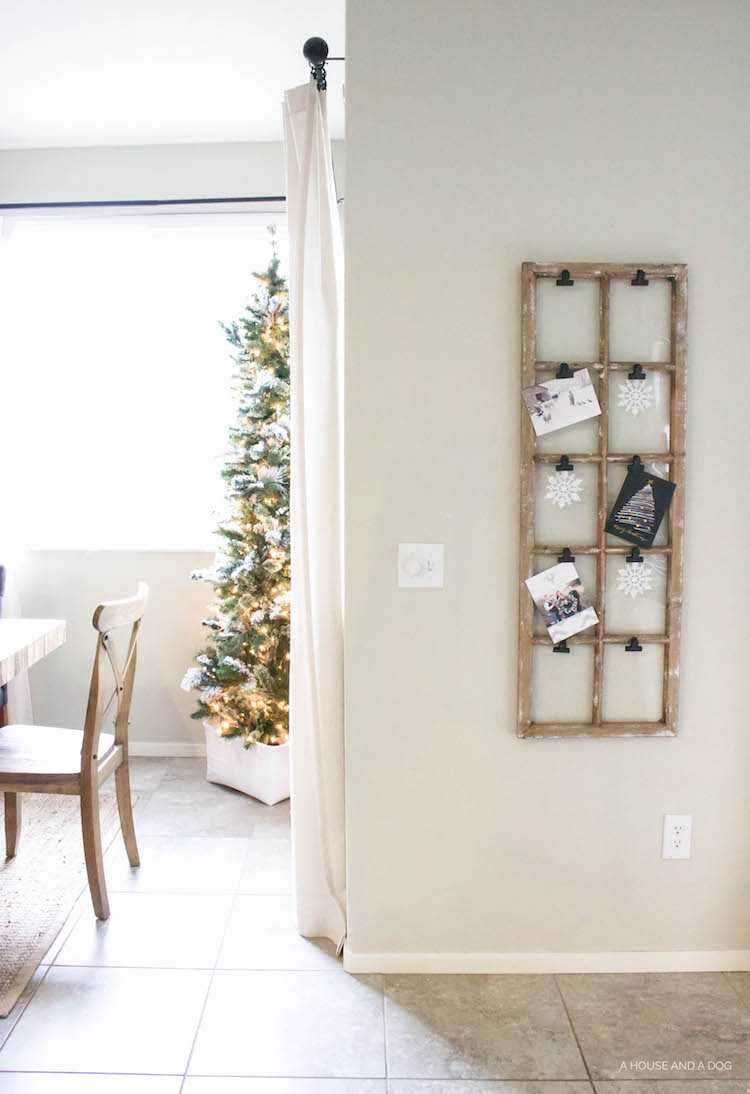 Christmas is my favorite time of the year! I like to keep my decor on the simple side, but it has just enough coziness and warmth for us. You can see our holiday living room, bedroom, and dining room from this year on my blog.
For more quick and easy DIYs be sure to sign up for the A House and A Dog newsletter, take a look around my blog, and follow me on Instagram. Thank you ABN readers!