Spring Cleaning Tip – Maintaining Hardwood Floors
This post may contain affiliate links. Please read our disclosure policy.
The spring cleaning bug has already hit me even though we are seeing record cold temps here in Dallas! I can not deny I have been thinking all things spring when it comes to my home lately. Maybe it is because we are building our home and it will be done this spring and I am in the middle of packing up my house. But whatever it is, I want sparkling clean floors too. Our rental has these gorgeous hardwood floors but they are dark. To some that would be a dream and I do love them, but they show EVERYTHING. So today I want to talk about the ease of maintaining your hardwood floors and freshen up your home after the holidays.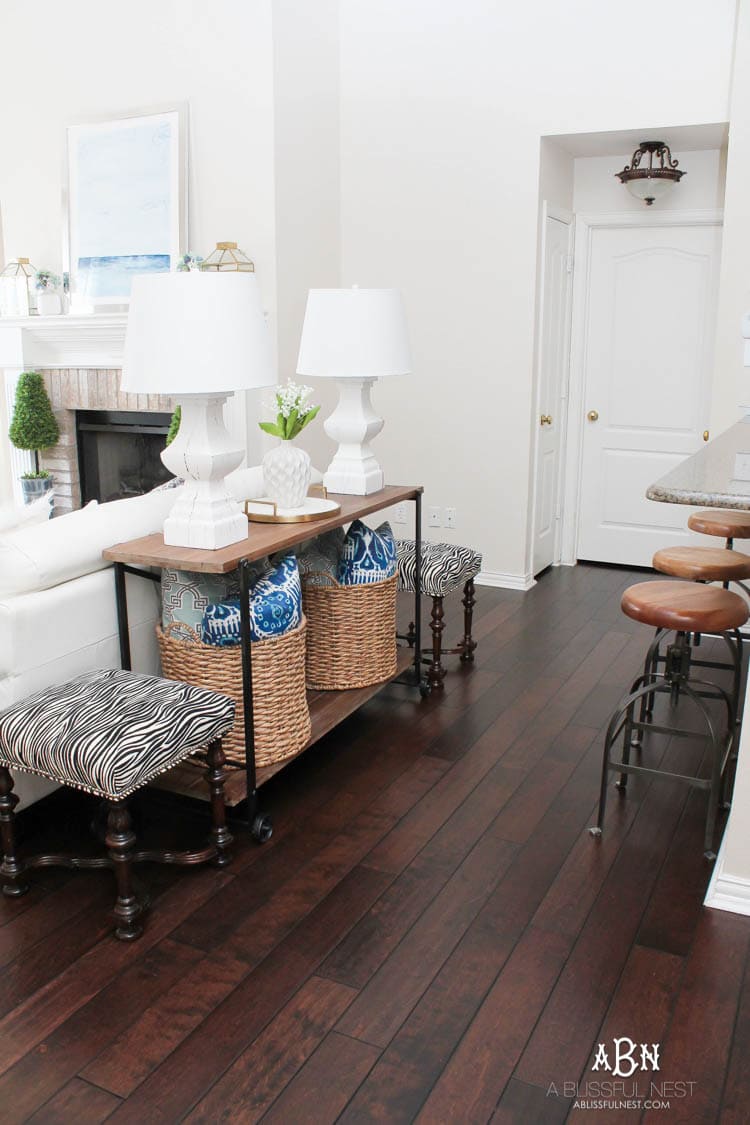 My floors so take a beating with my active family. Besides my 9 year old daughter, I have a long haired cat and a dog too. Our floors definitely can show the love if I don't take care of them. I've actually been using Bona Hardwood Floor Cleaner for years and back in Los Angeles, we recommended this product to every client we installed hardwood into their homes. It is truly amazing. It is gentle on the wood, is streak free, drys quickly and is non toxic Greenguard certified. A total bonus when I can not control the animals and my kid from running through the house.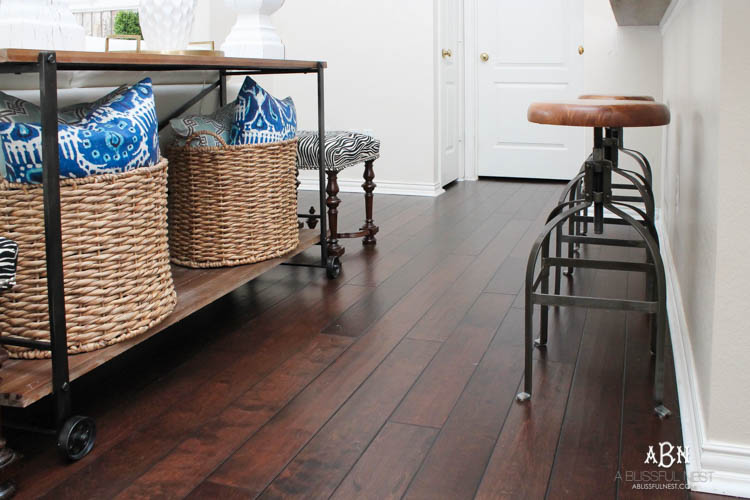 Some of our most loved areas includes this one from the garage through the kitchen area. Many meals are eaten on the go right here and lots of crumbs find their way on the floor below.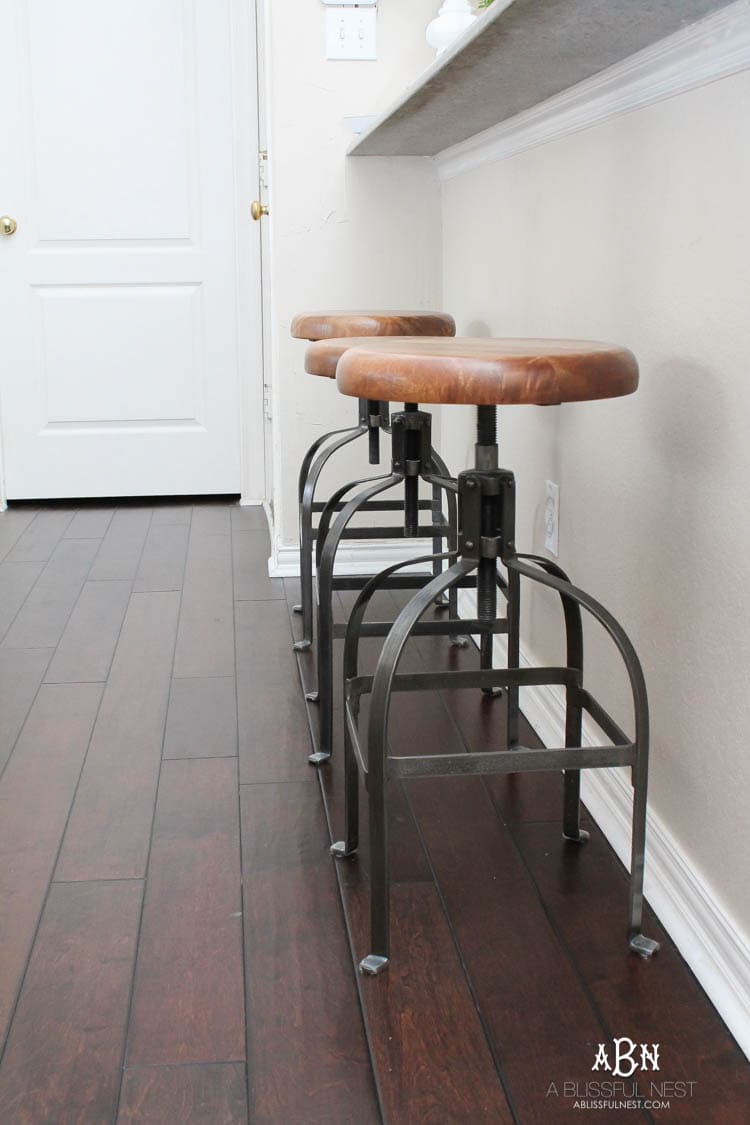 How To Clean Your Floors so They Sparkle:
It really is so simple and a 3 step process.
Step 1: First vacuum or sweep up the area.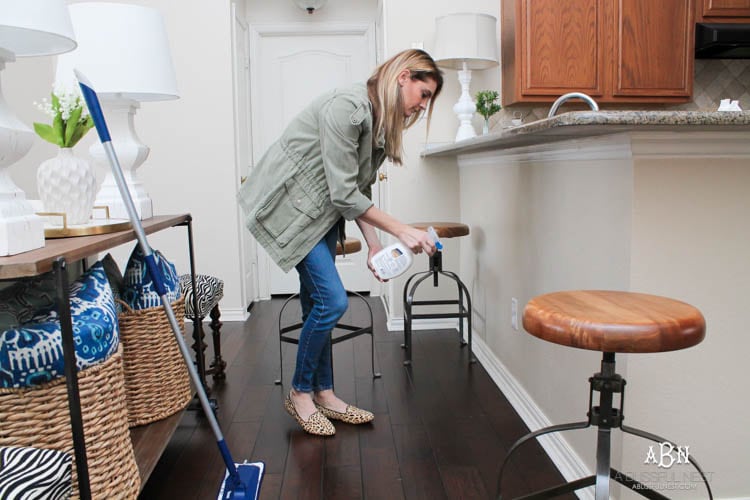 Step 2: Spray the floor with your hardwood floor cleaner solution.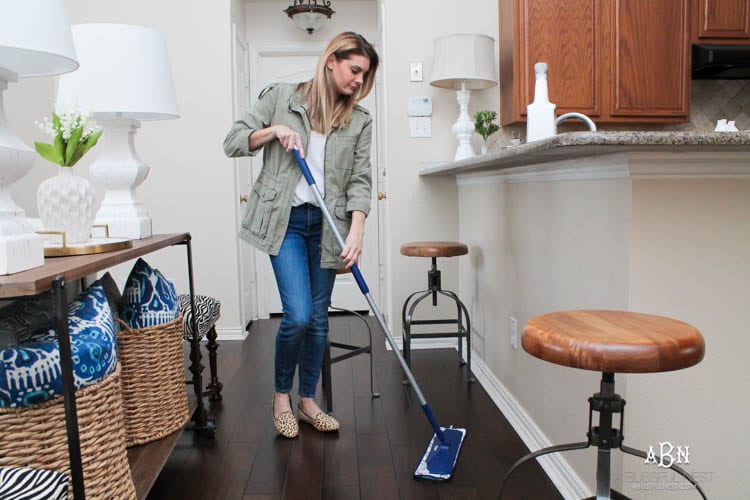 Step 3: Use a mop to sweep the area clean. If you have a mop like mine then the cleaning cloth on the head of the mop is removable so you can wash it and/or replace it.
This is what my floor looked like before I mopped it.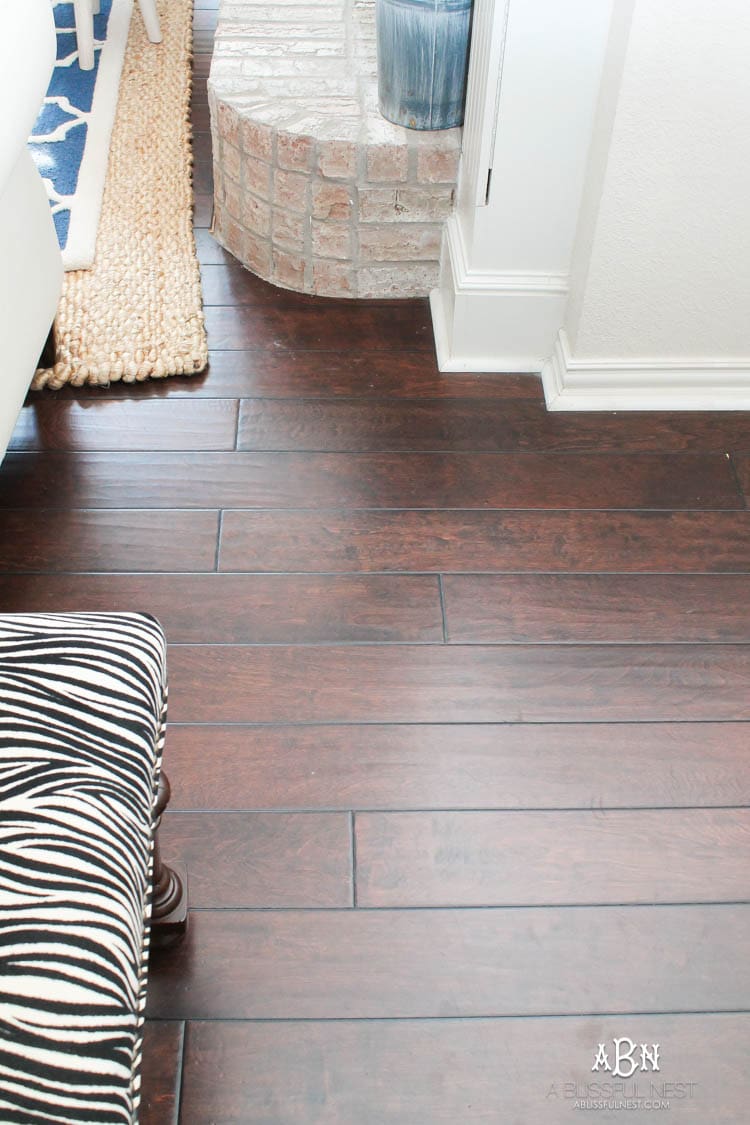 And here it is after cleaning it. It seriously sparkles!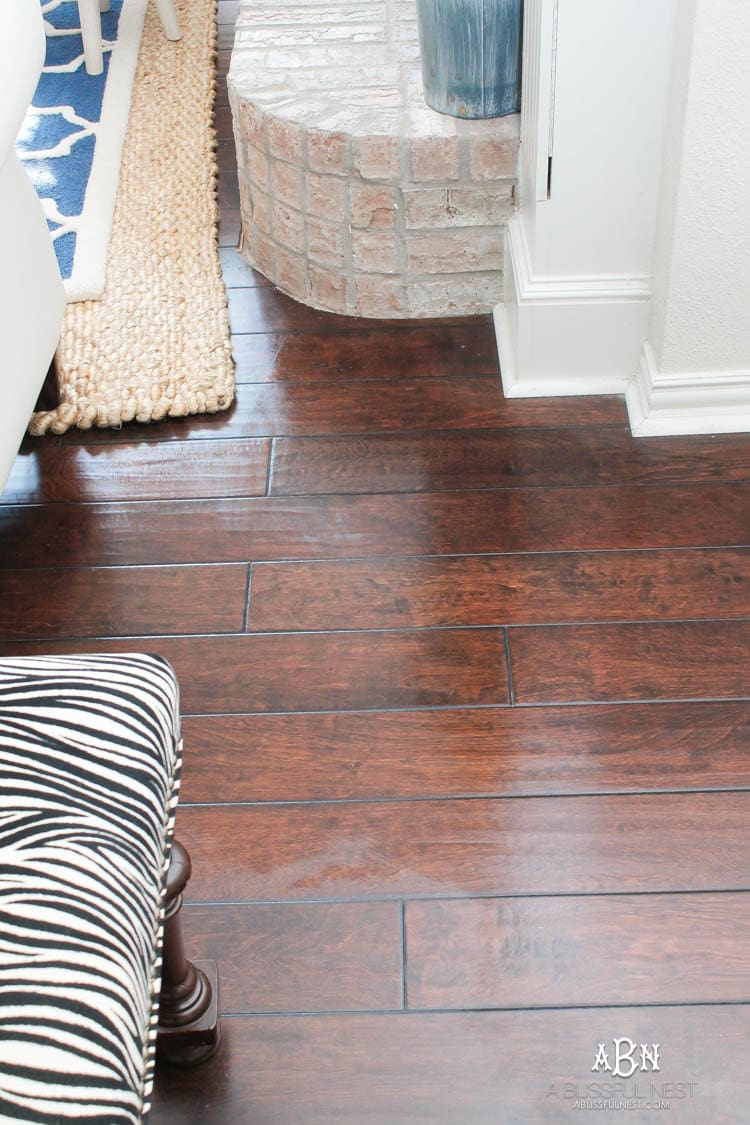 So here are a few of my tips on keeping hardwood floors looking sparking clean:
vacuum 2-3 times a week
sweep floors with a lint free mop head daily
no shoes in the house
use an area rug in your highest traffic areas
wipe up spills immediately to avoid to avoid permanent stains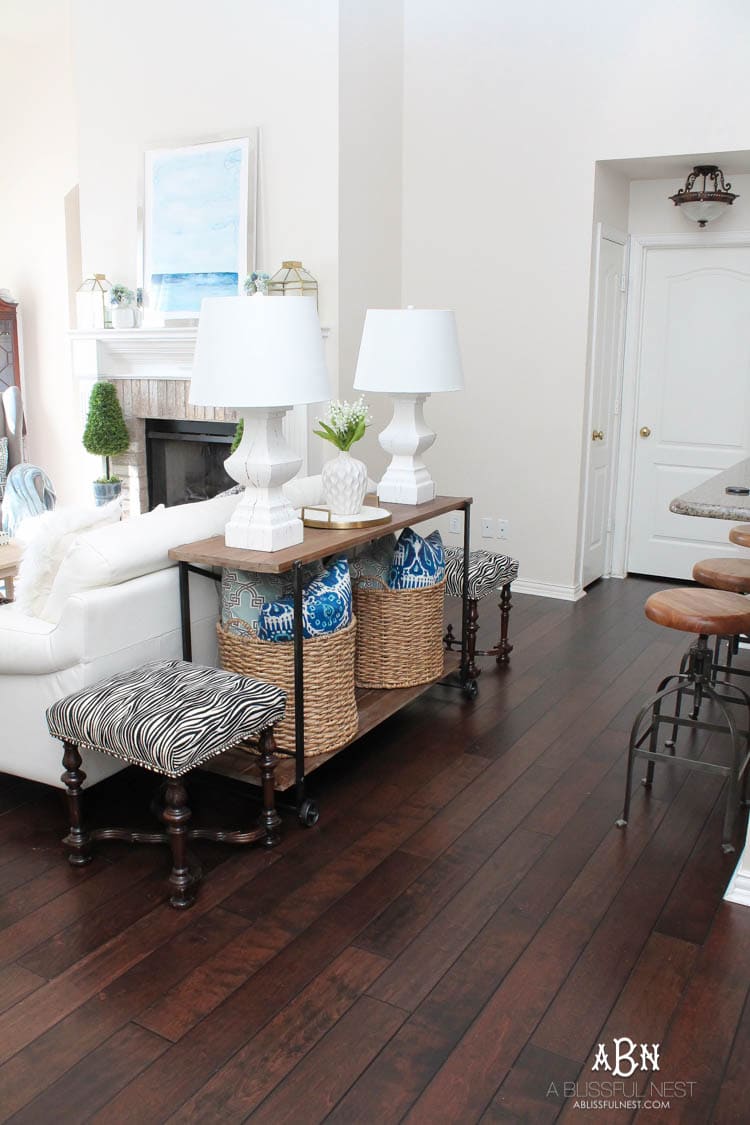 I would love to hear some of your cleaning hacks too for floors so leave them in the comments. I really can't wait to use it on our new floors in the new house too!