This post is sponsored by The Star, but all opinions are my own.
It's holiday time and I love going to all the local events here in Dallas during this time of year! One of my favorite places to go is The Star.
The Star is the Dallas Cowboys World Headquarters and holds The Ford Center which is an indoor athletic facility used by the Cowboys, the city of Frisco and Frisco ISD schools. The Star also features hotels and restaurants making it the perfect place for the whole family to enjoy.
They have some of my all time favorite restaurants here in Dallas like Mi Cocina and Cane Rosso. If you ever go to Cane Rosso you have to ask for the Honey Bastard pizza. I know that sounds like an insane name but it is on their hidden menu and has this honey sauce with a spicy sauce that is just pure bliss.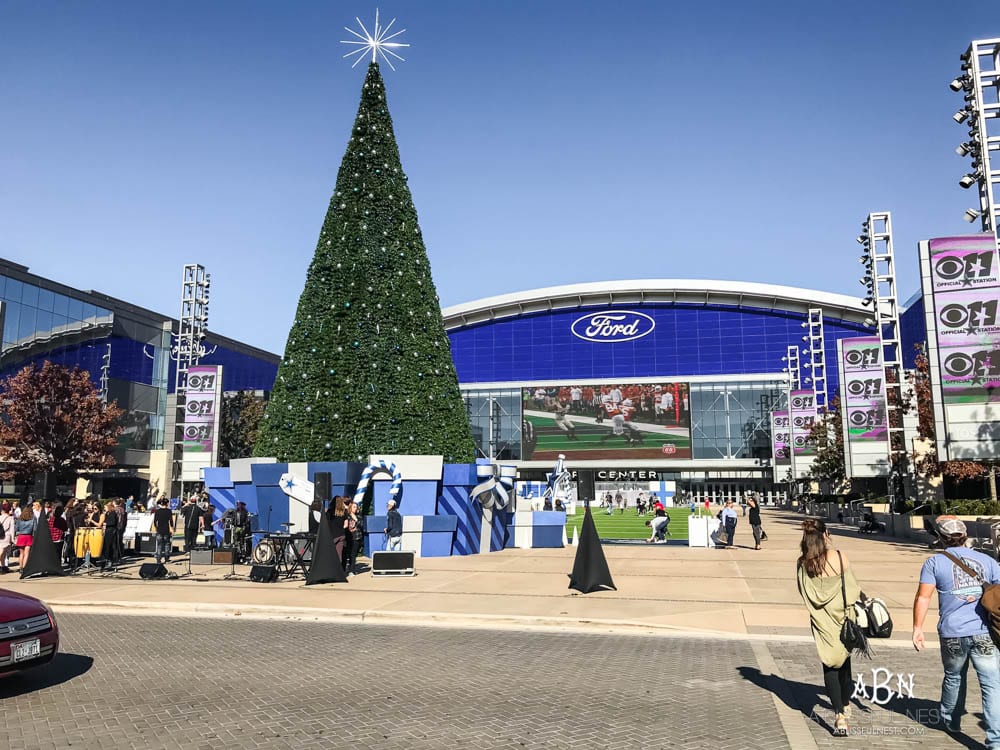 This last Saturday, The Star hosted their holiday market with Fleastyle. It was an outdoor market with over 65 booths featuring a curated mix of fashion, jewelry, home decor and other unique lifestyle and holiday goods.
They do these year round so don't worry if you missed it! You can pop on over to their website HERE to see when their next events are.
Fleastyle is a local shop here in Dallas and they are known for their mix of vintage and eclectic finds. If you live in Dallas or come to visit, make sure to add them to your list of places to see. Their things are so beautiful!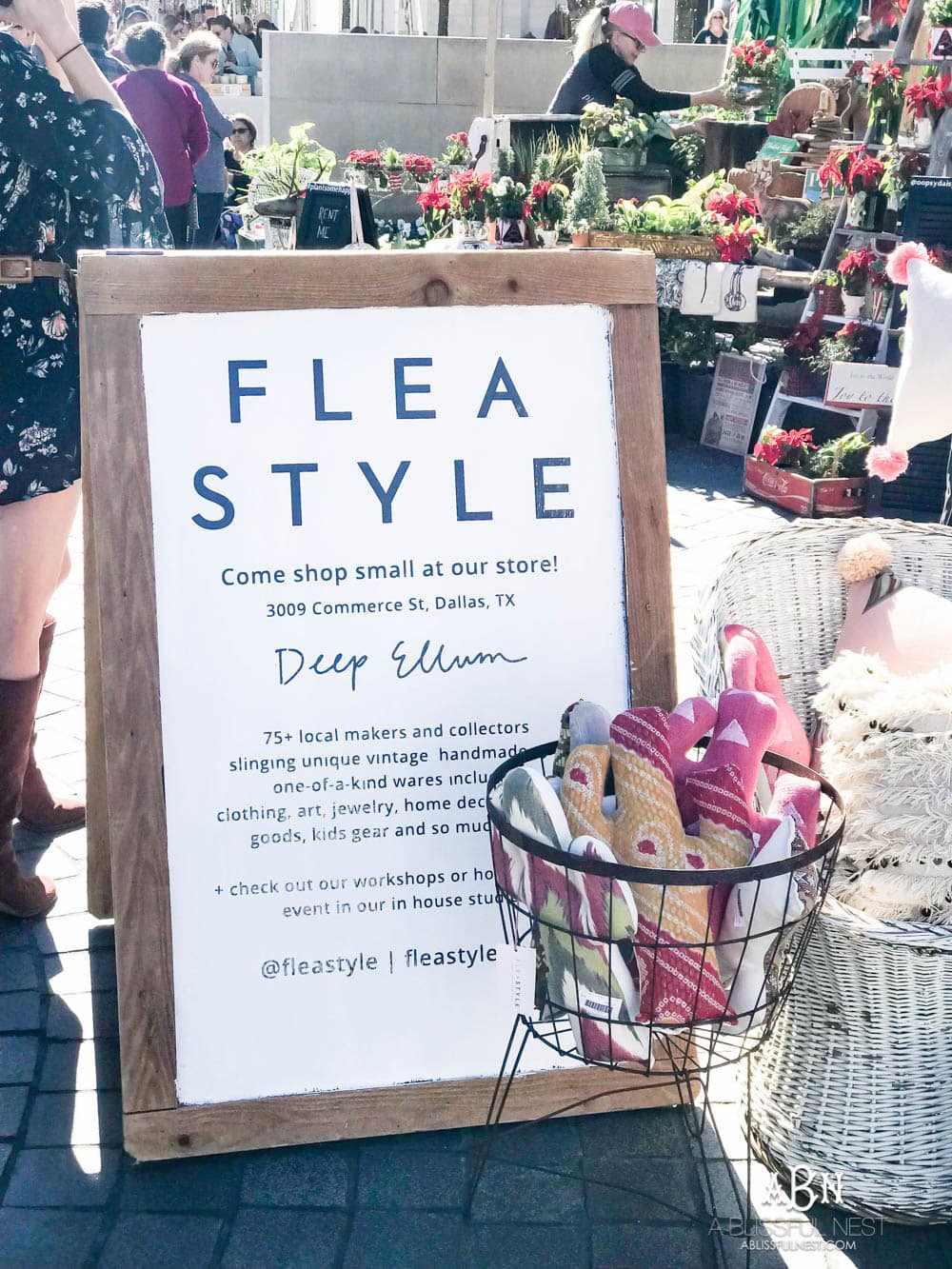 We had a fun filled afternoon of shopping with the girls and getting some Christmas gifts checked off our lists followed by lunch at City Works. Of course there were so many football fans in City Works with the big game playing!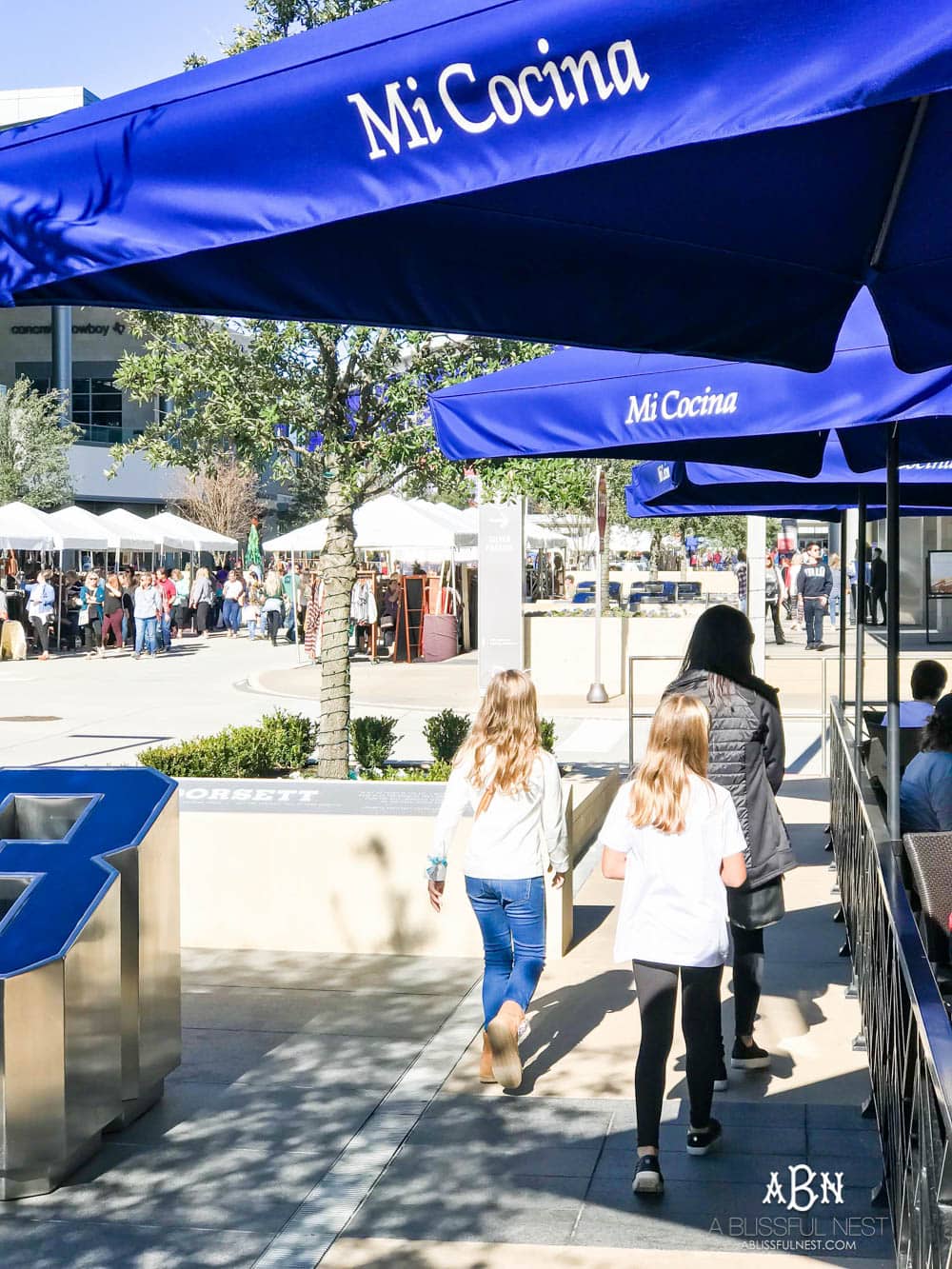 To kick off our day of shopping, Courtney and I grabbed some mimosas at the Lincoln Experience and then had so much fun looking at the life sized lego statues of santa and Jason Witton.
These were so amazing and I can't believe how big they were!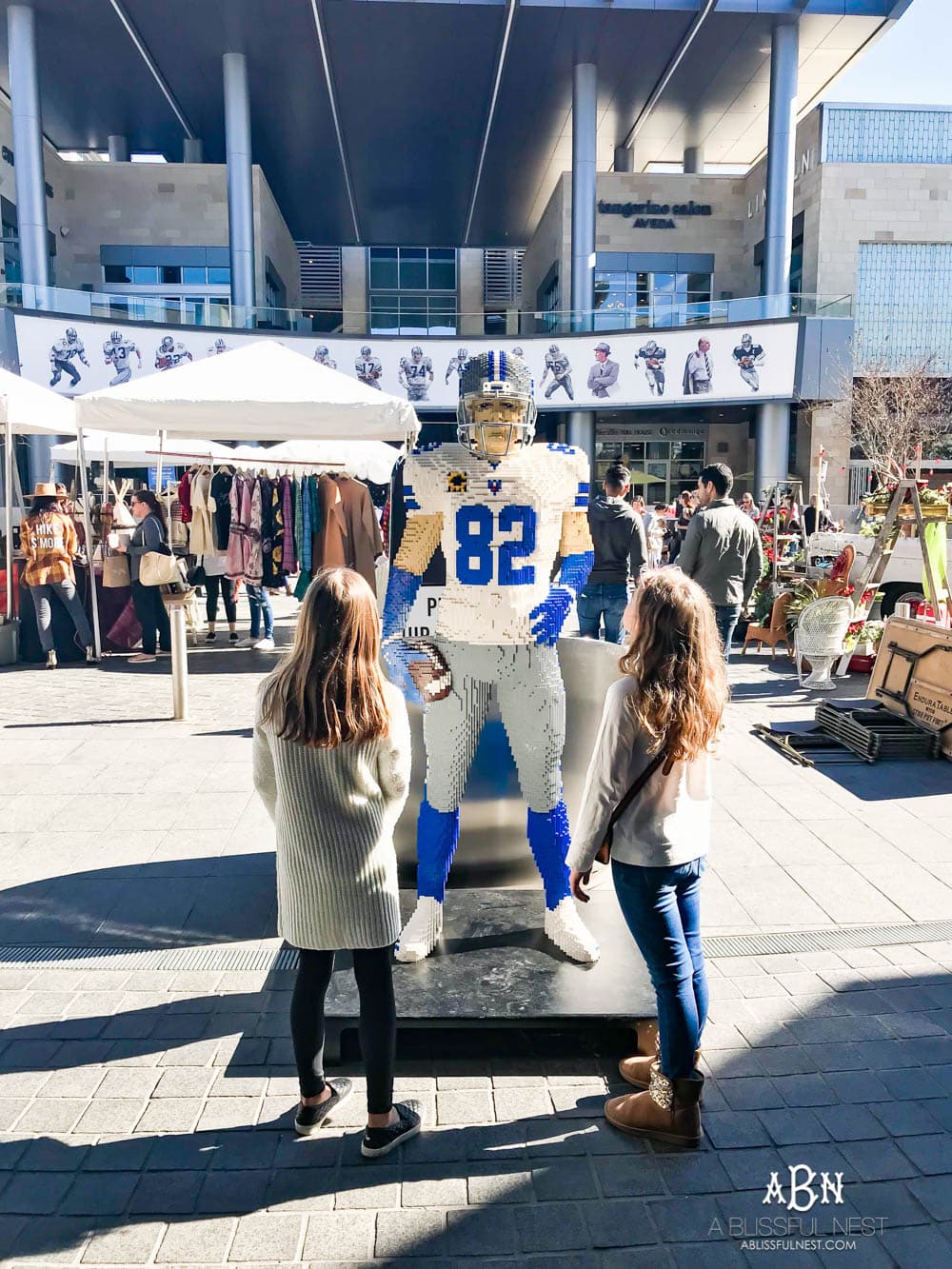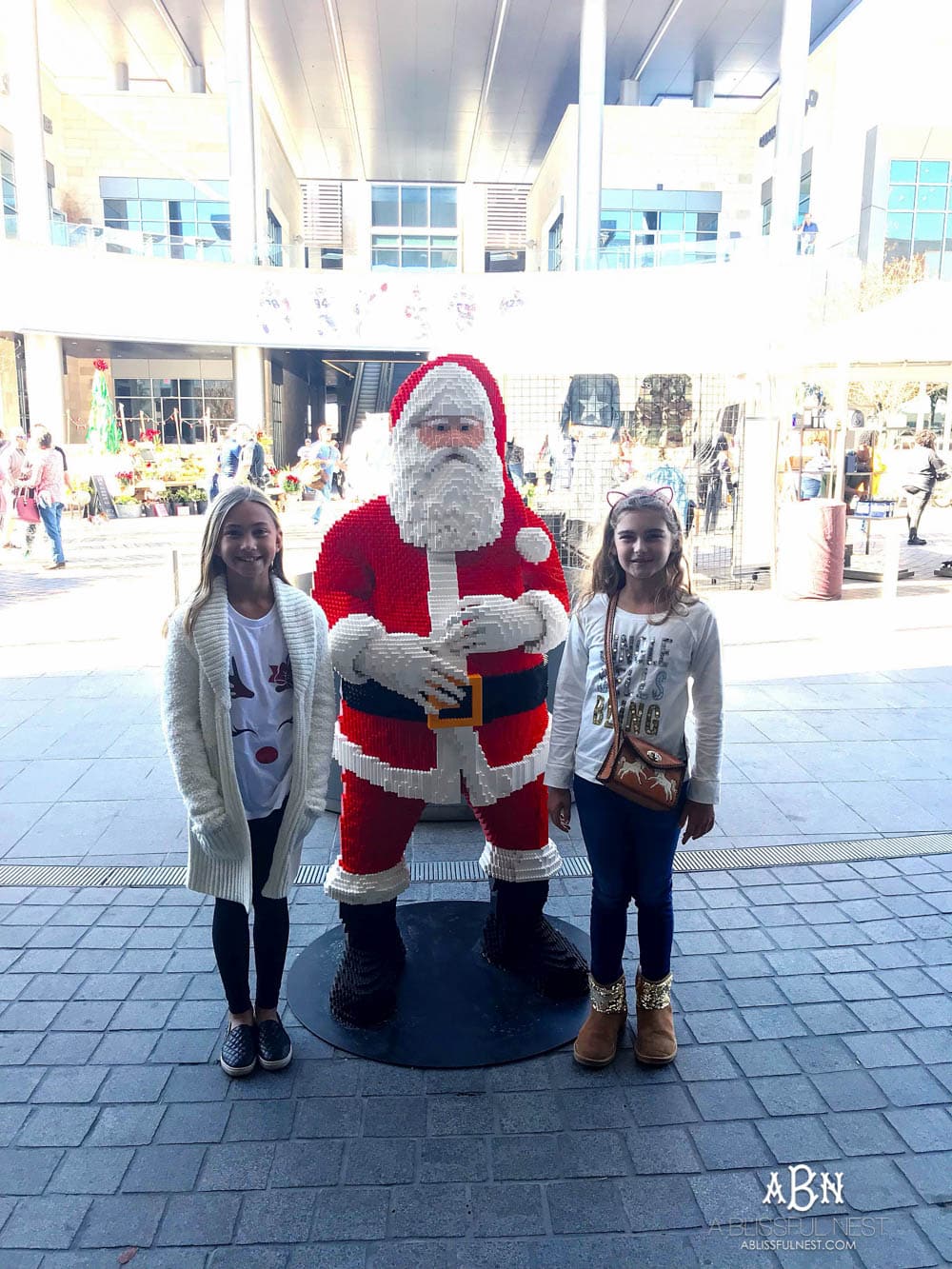 There were so many booths that caught my eye like this candle booth from Lemon Glaze Ceramics. They smelled delicious!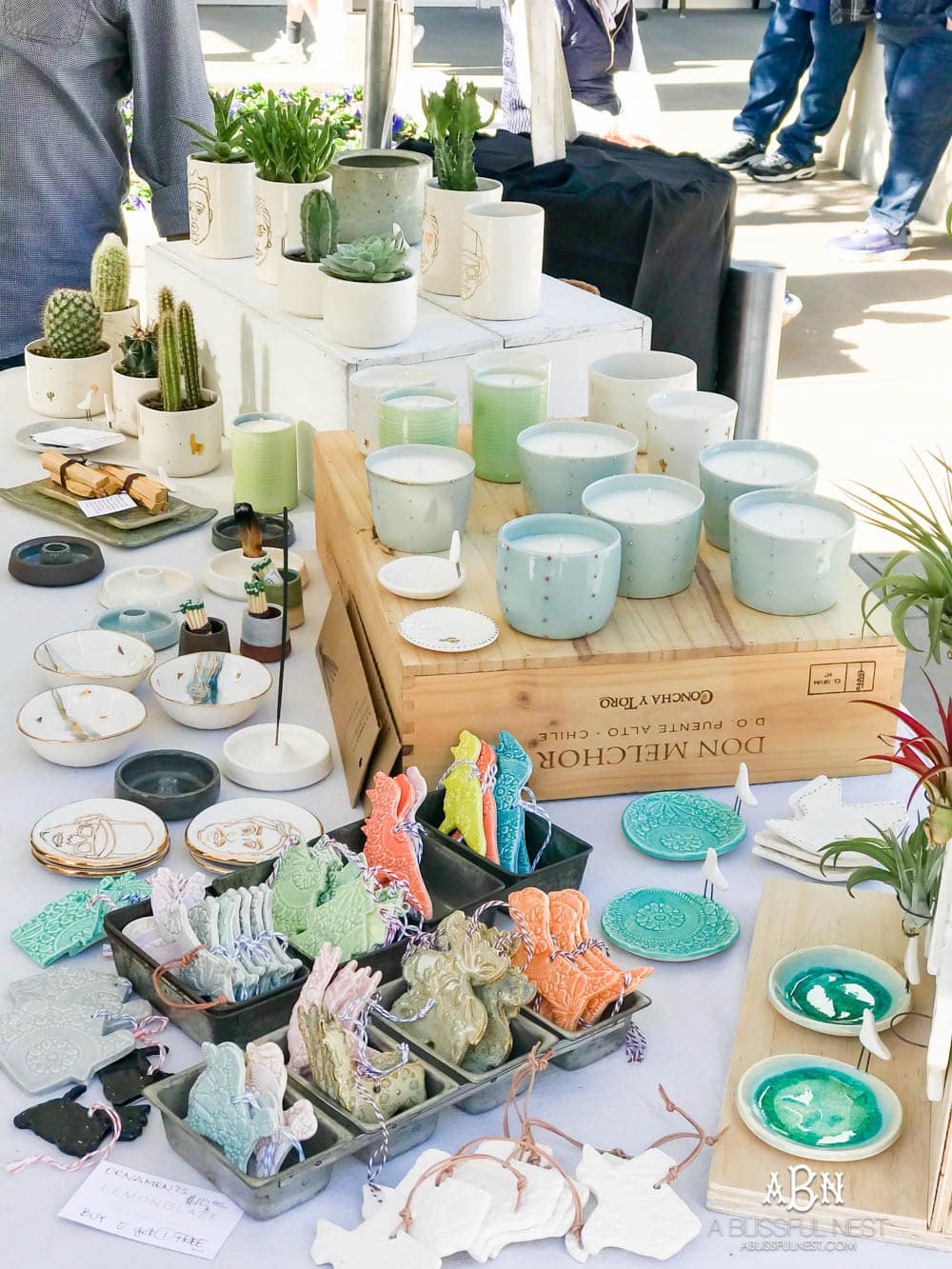 I was also obsessed with all the beautiful linens at Linen Casa's booth. These are such great hostess, work or even teacher gift ideas.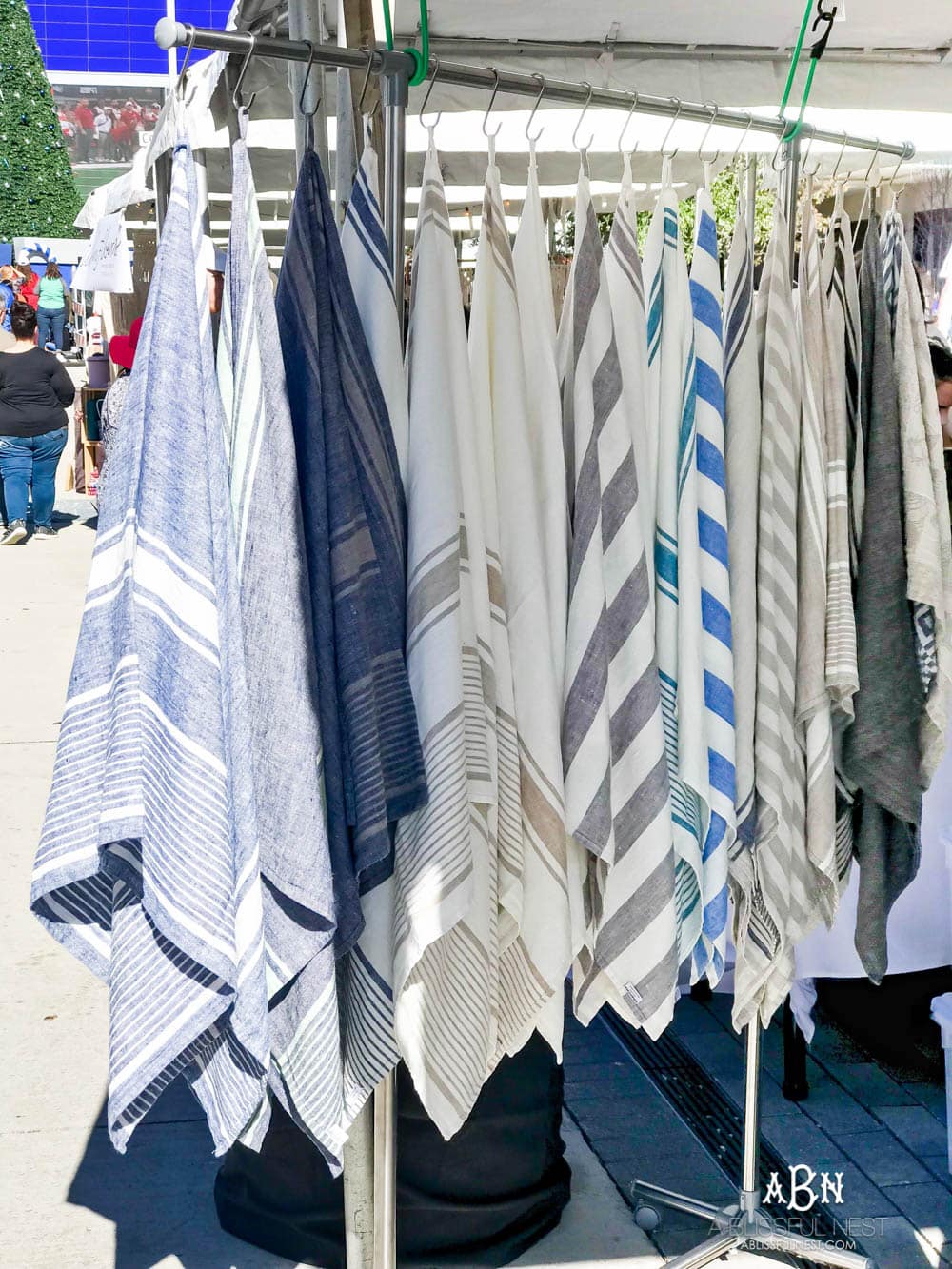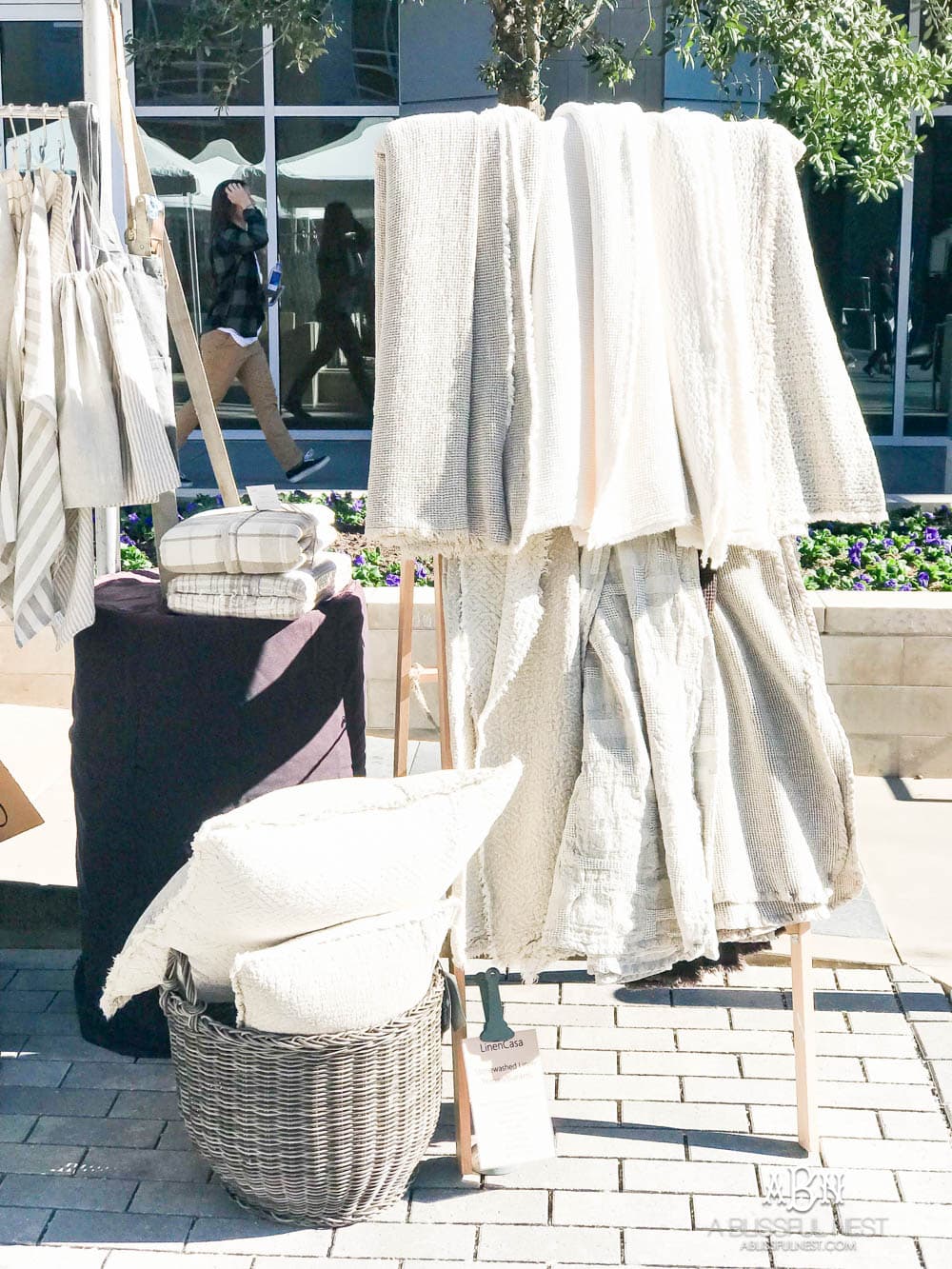 Courtney and I were obsessed with The Kayes booth. If you caught my Stories on Instagram then you saw the shirt we both got. I can't wait to wear it with her.
They really have the cutest on trend accessories and clothing! You can check their shop out HERE.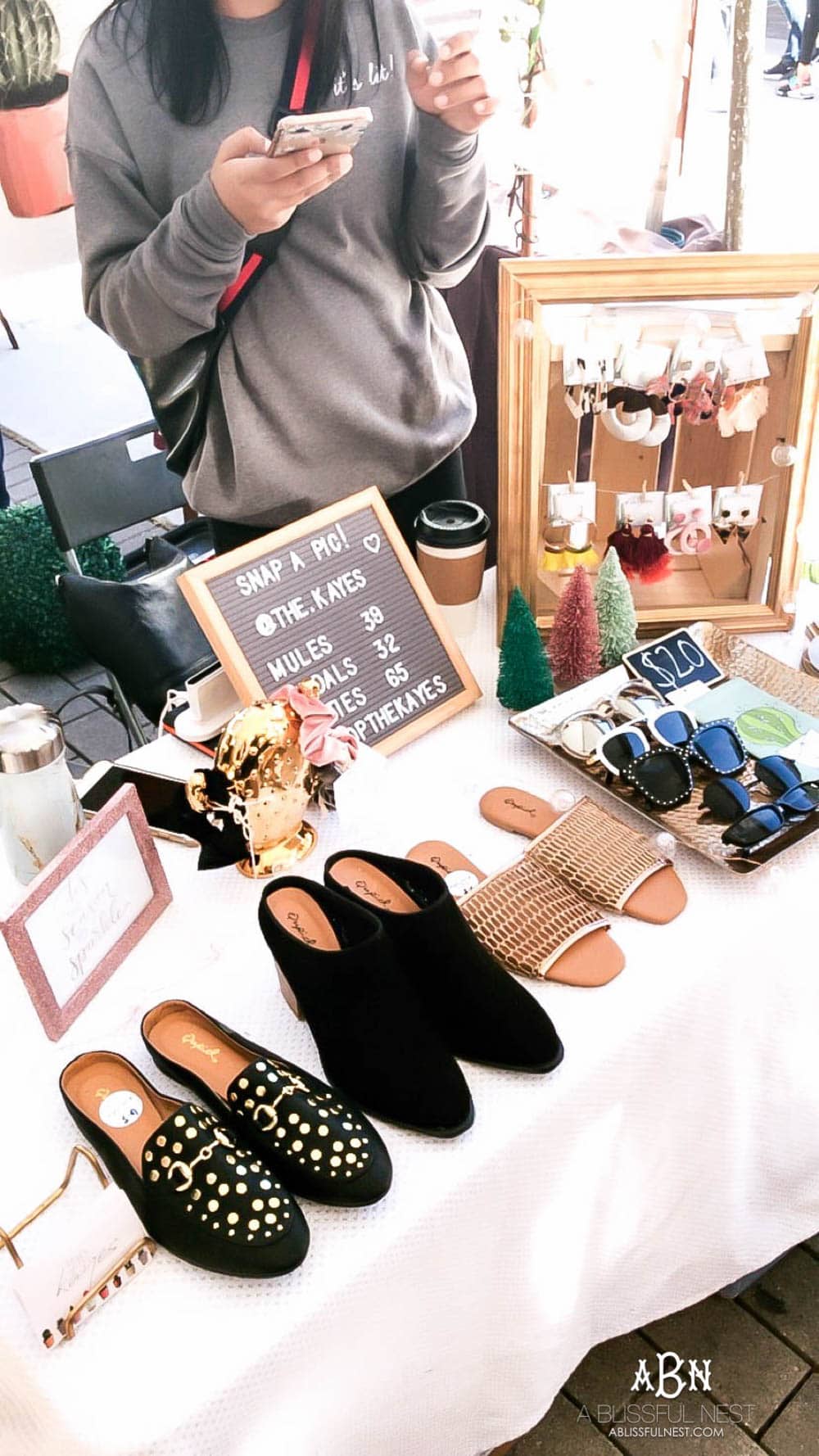 Lauren was obsessed with this booth here by Sarah of Redeux Kidz. Lauren had her crown on and didn't want to take it off!
I love that Sarah up cycles things to create amazing pieces for kids. Lauren picked out the cutest bracelet from her that she has been wearing every day to school now.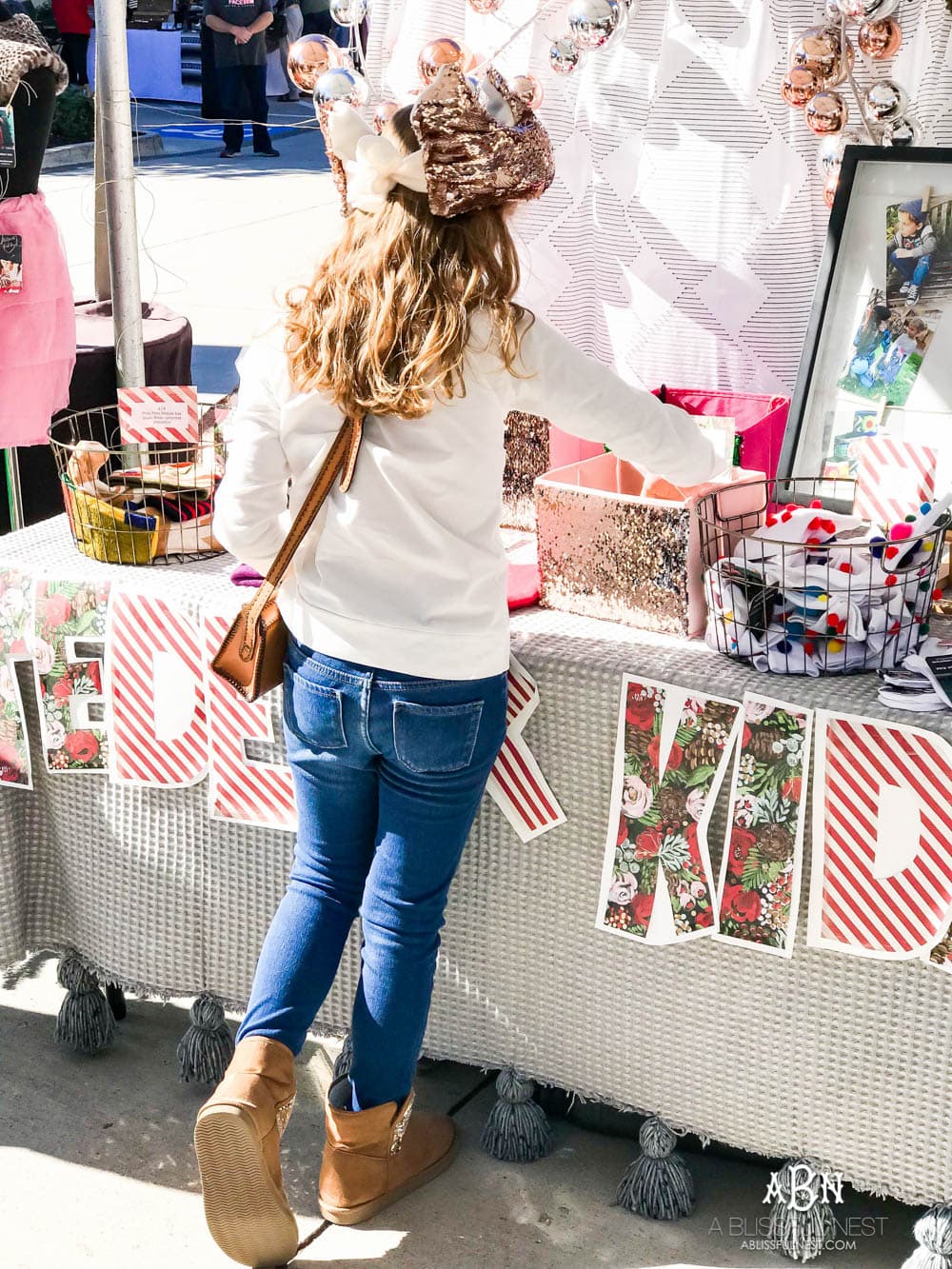 One of our favorite parts of the market was this prop photo booth.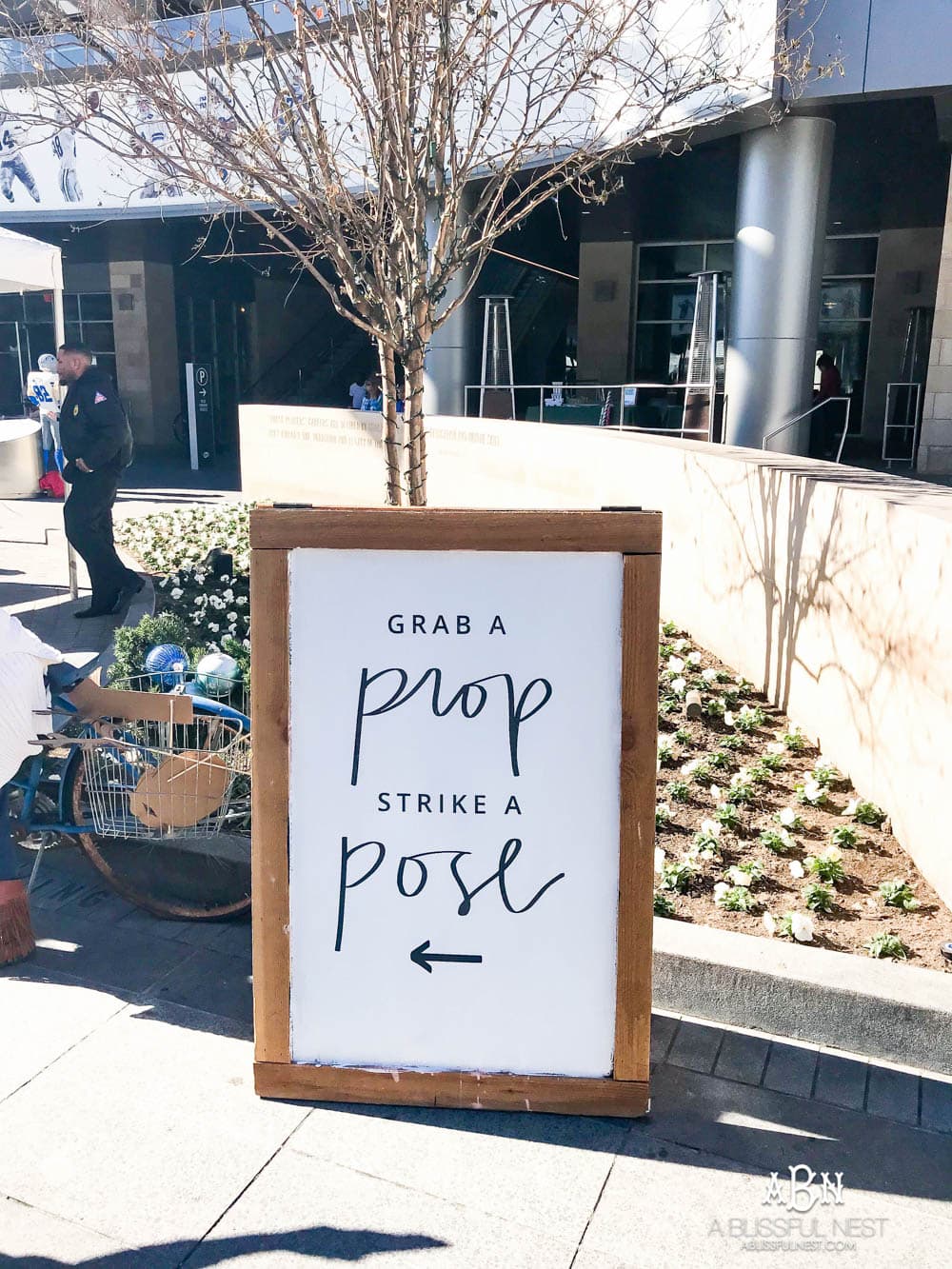 The girls had so much fun posing on the bike with the holiday props and making faces! Of course this is Lauren's nice face. I don't even want to show you the others she made! LOL!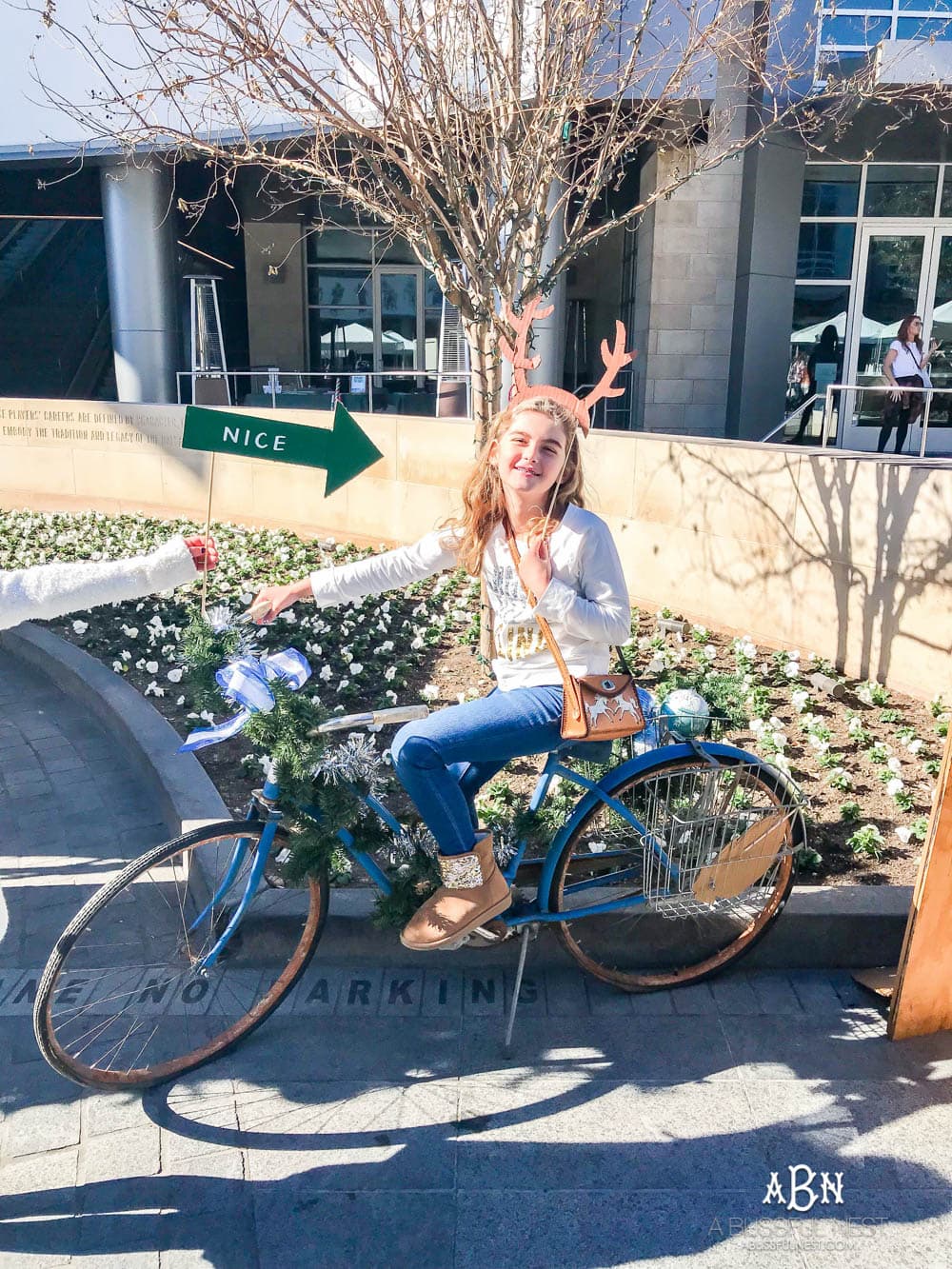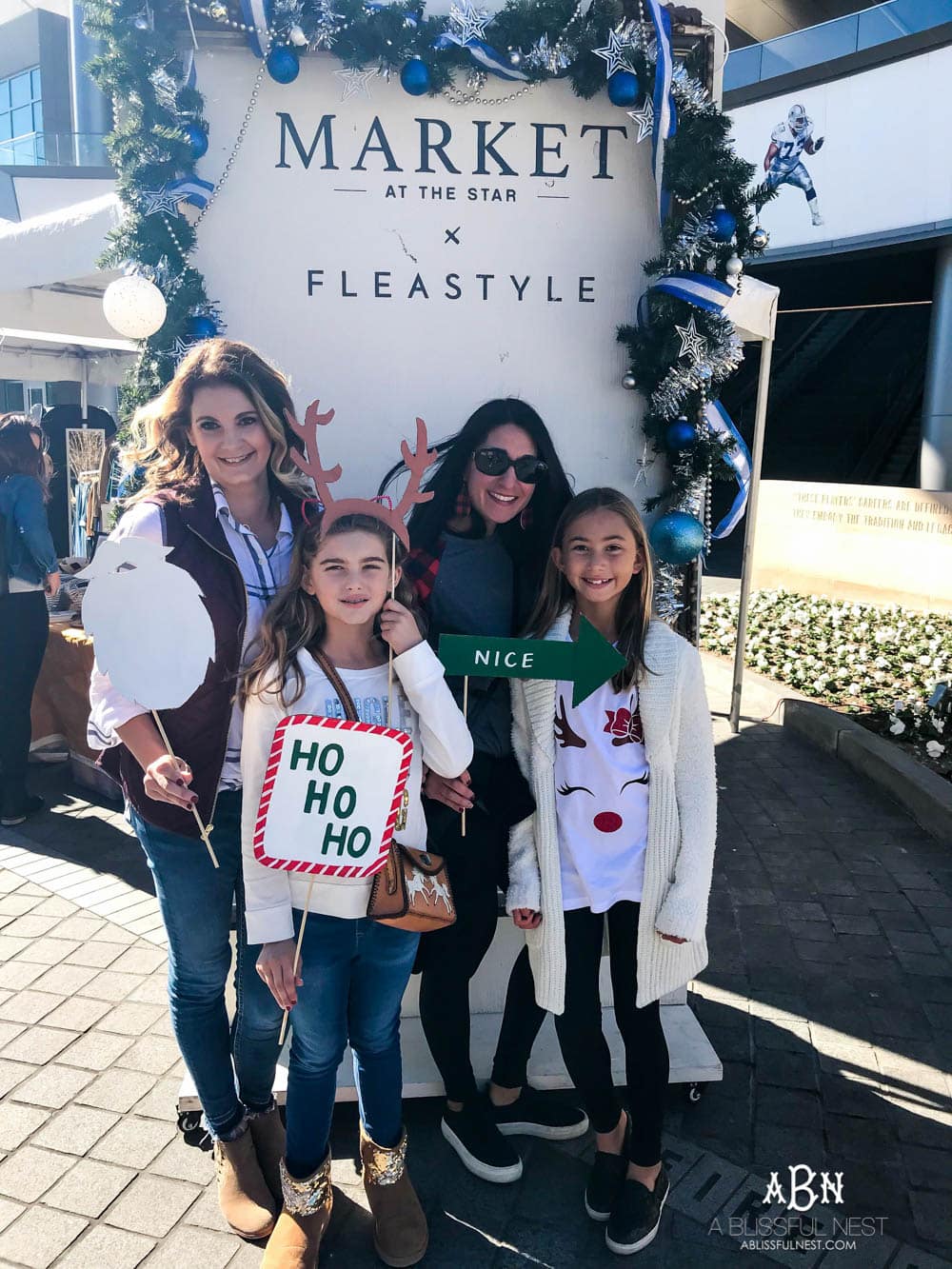 Courtney and I had so much fun with our girls at The Star at last weekend's market and I love that they host these fun events for families to enjoy. Of course I couldn't leave with out a picture of me and my best girl in front of the huge blue Cowboys Christmas tree!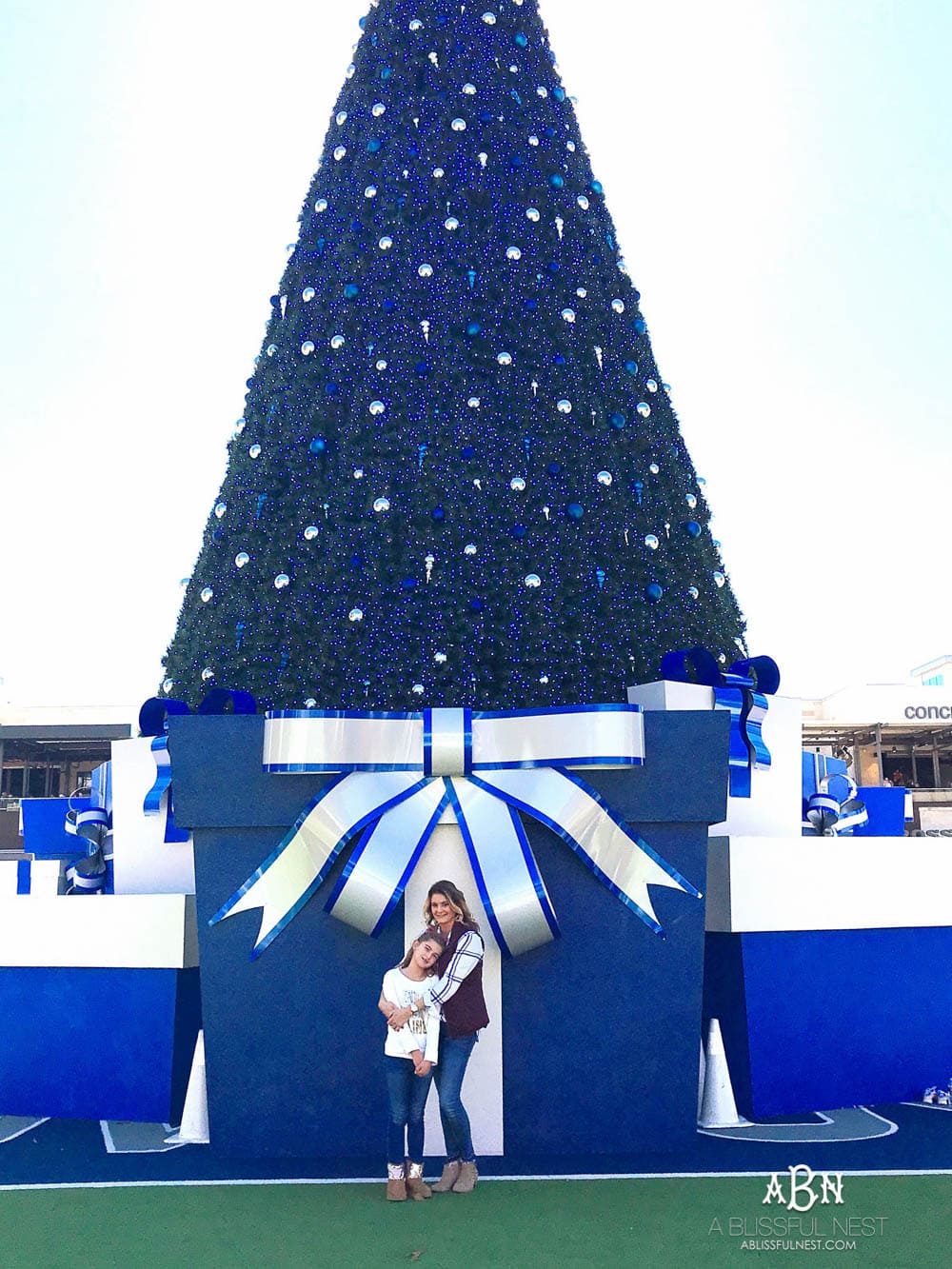 Check out more of the events at The Star HERE and if you haven't enjoyed a family night out there then make sure you do it soon. You will love it and I know your hubbies will too!
THIS IS A SPONSORED POST. A BLISSFUL NEST HAS RECEIVED PAYMENT, TRADE, AND/OR PRODUCTS FROM THE STAR IN EXCHANGE FOR PROMOTING. HOWEVER, ALL OPINIONS STATED ARE OUR OWN.