Our 4th of July Mantle Decor + Tips To Recreate It
I absolutely love the 4th of July and decorating for it. Every year I try to come up with something different for our 4th of July mantle. You can check out our previous mantles HERE and HERE and see they are all uniquely different. I actually was not going to do one this year though due to timing. We just got back from vacation and I thought I just would not have time to pull it off. But the evening I got back I was staring at my mantle and just could not resist! I decided to make this year's mantle very classic with antique touches. Take a look . . . .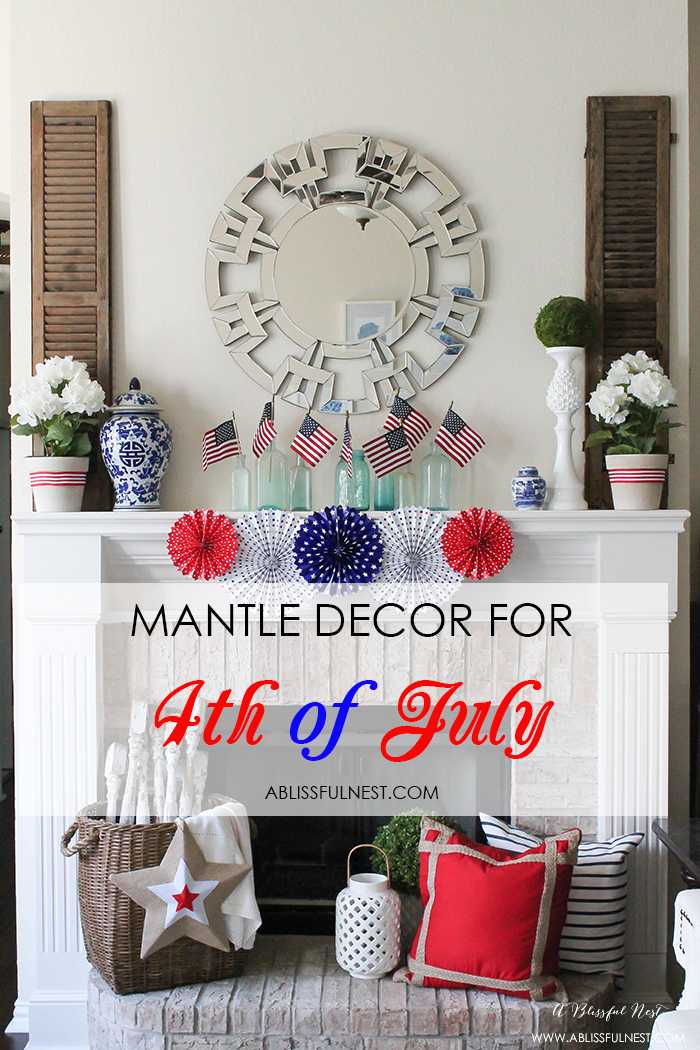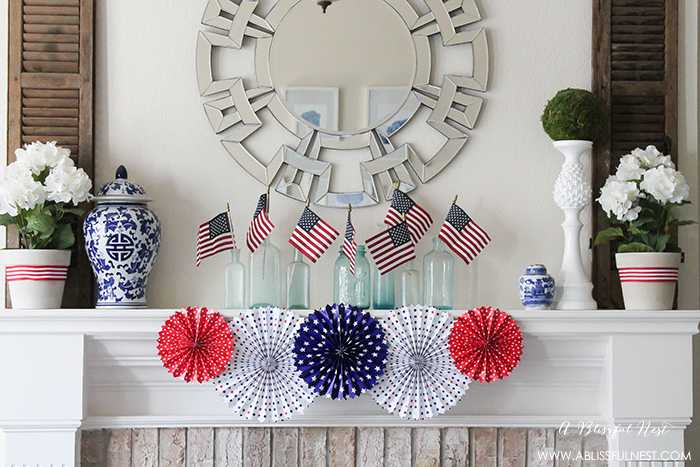 I kept a few pieces on our mantle that are always my signature pieces like the mirror, blue and white ginger jars and faux hydrangea plants.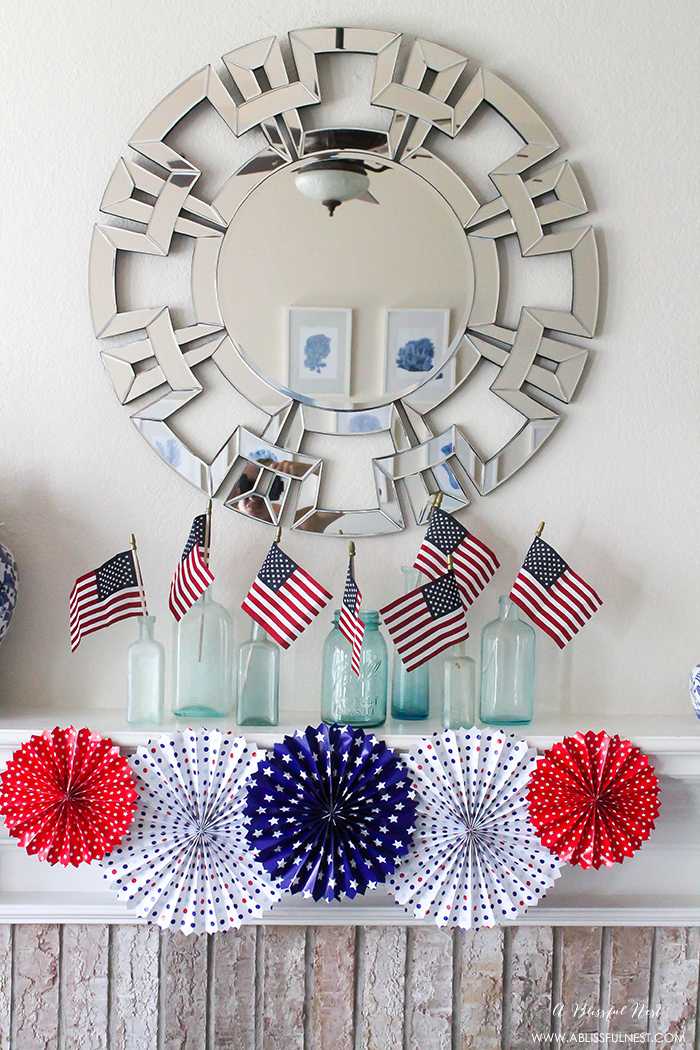 I picked up these paper fans in the dollar bins at Target but they are so simple to make if you have some festive red, white and blue paper. You can follow our tutorial HERE and make your own.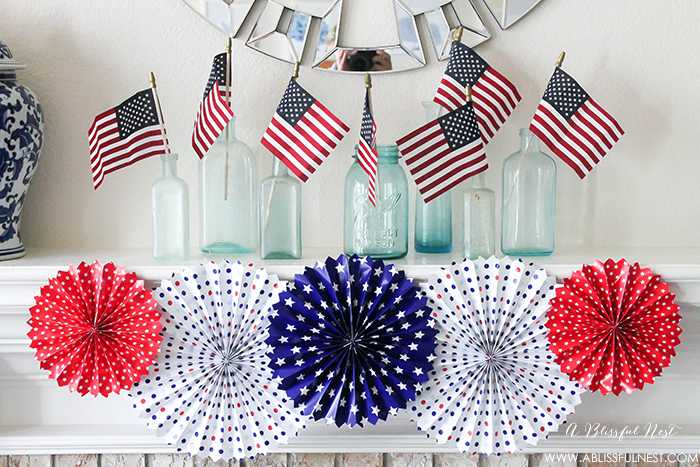 I collected flags from the dollar store and placed them in these aqua antique bottles I got awhile back from a antique store. I love their whimsical look!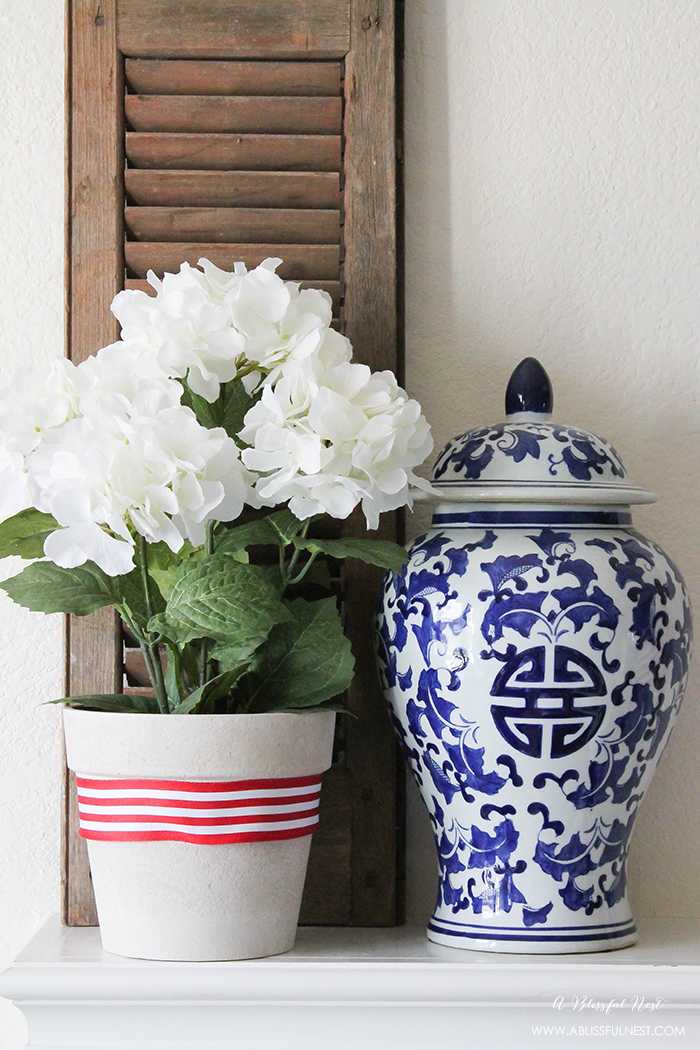 I added some red and white ribbon to the pots for a festive touch and brought in the shutters I had hanging on either side of our bed in our master bedroom. I loved the kind of coastal feel it brought to the mantle.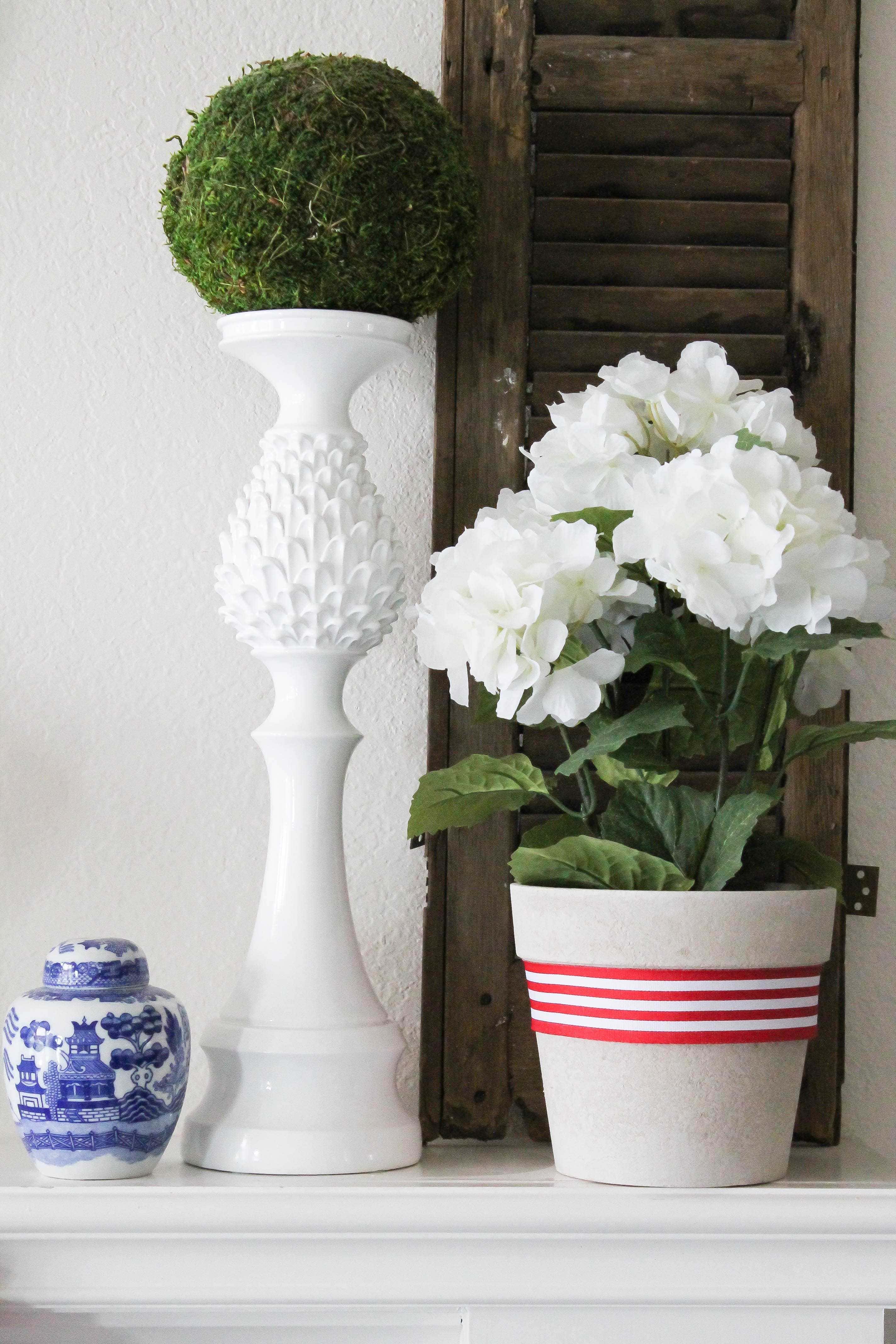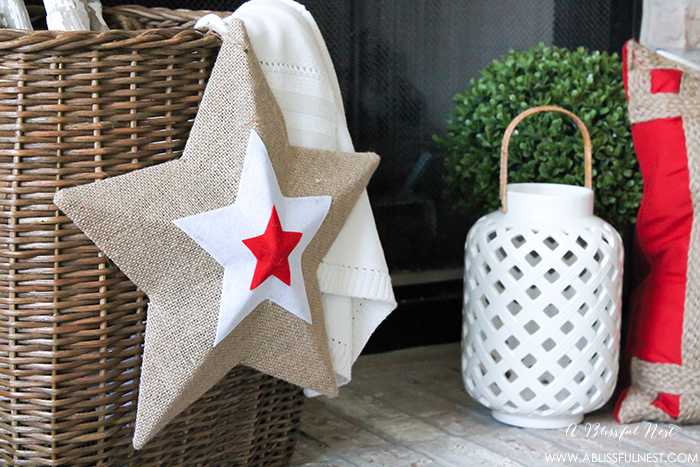 I used our burlap stars from target last year and just hung it from our basket with old spindles.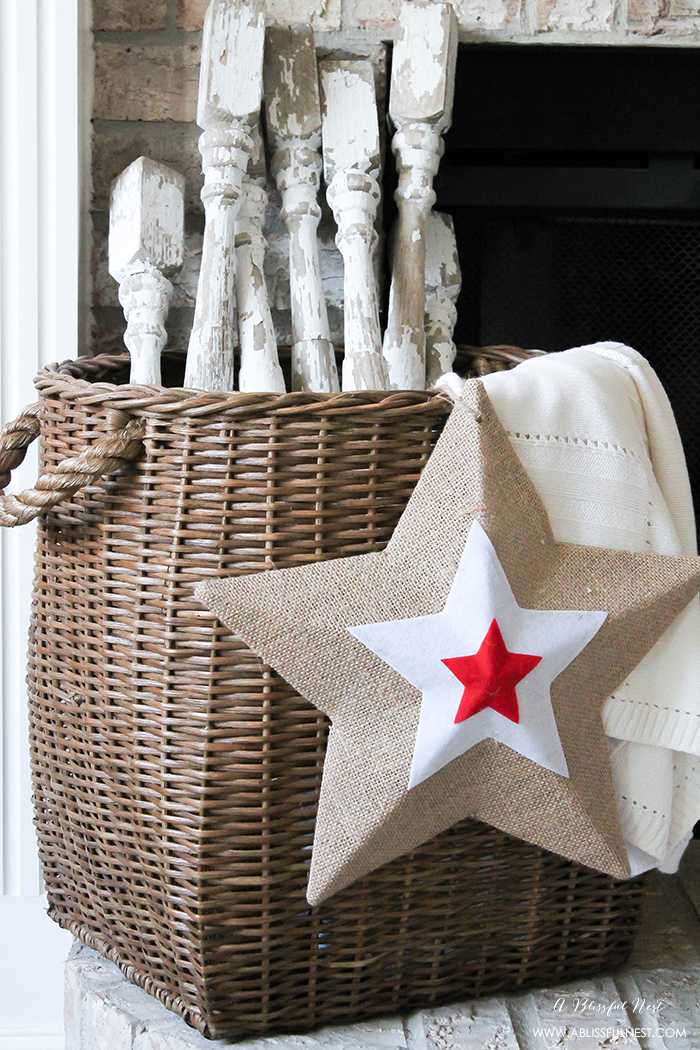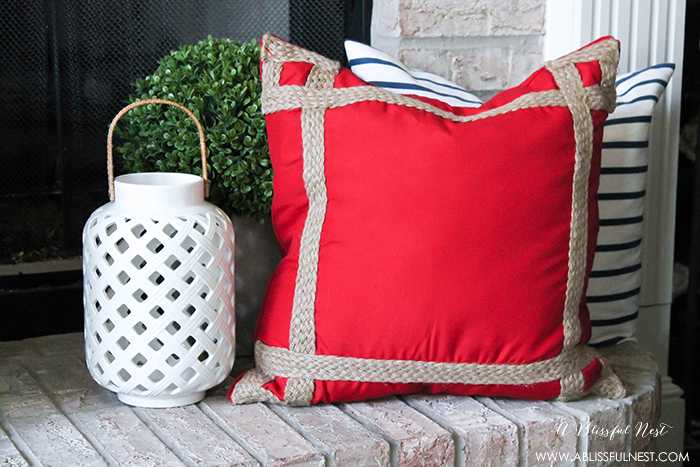 I brought out our red pillows from Christmas and used them again this time for a pop of bold color.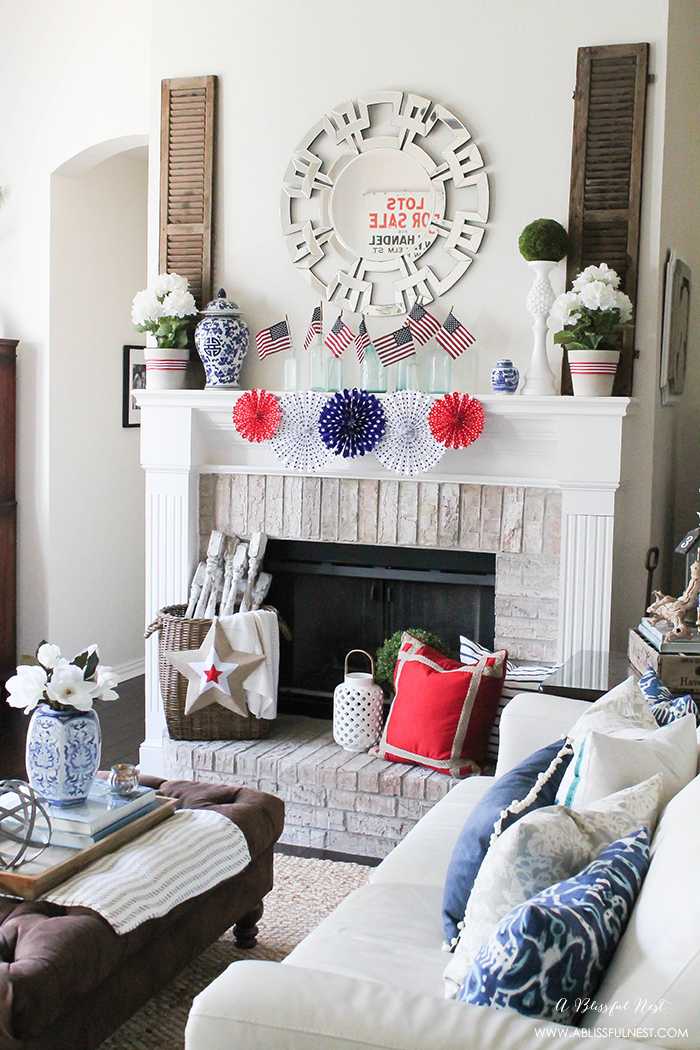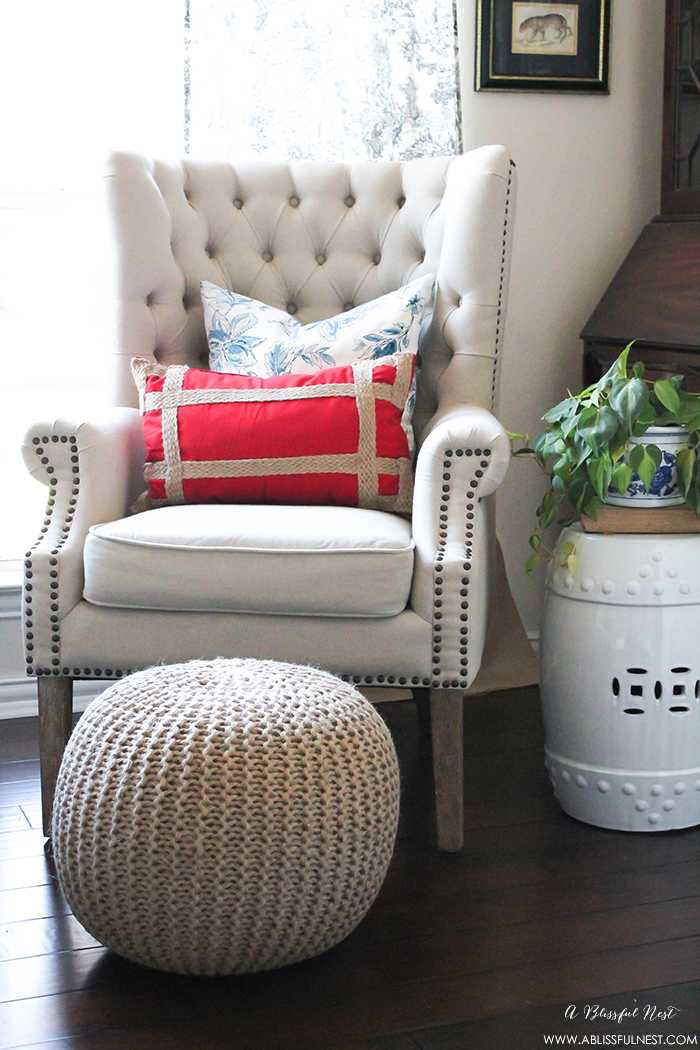 I added more of my red pillows on the other chairs in our living room to pull our mantle decor together. I love the pop of color around the room!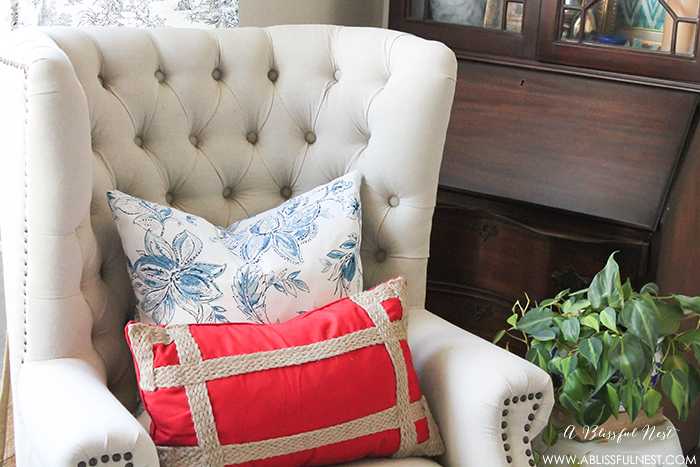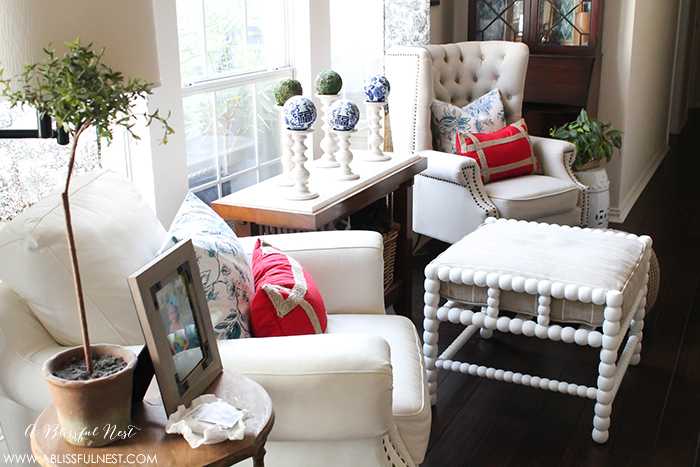 So I hope you enjoyed our mantle decor this year! It took me literally 20 minutes to do. I love when decorating is fast and effortless.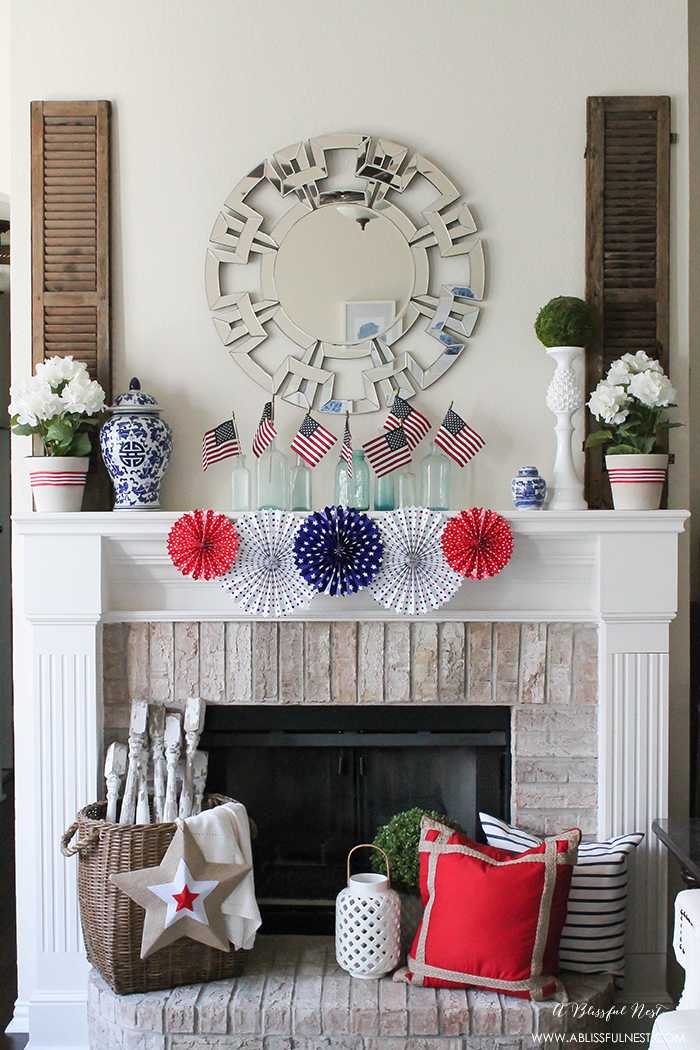 This site contains affiliate links. Please read our disclosure policy. As an Amazon Associate, I earn from qualifying purchases.
Shop our favorite 4th of July decor:
{just click on the photos below}