Plaid Holiday Guest Bedroom
This post may contain affiliate links. Please read our disclosure policy.
It is the greatest time of year with all the holidays just around the corner and there is no time like the present to give your guest bedroom a little holiday transformation!
I recently shopped the big winter bedding sale at Kohl's and updated our guest bedroom with some fresh holiday finds for a cozy feel in this space for our guests.
I love the wide variety of items Kohl's has and their affordable price points. Their November Home Sale has everything you need to get ready for your out of town guests and even update your own bedroom. I'm giving you a shopping guide and all the pieces you need for a cost-effective update to welcome your guests with when they come to visit.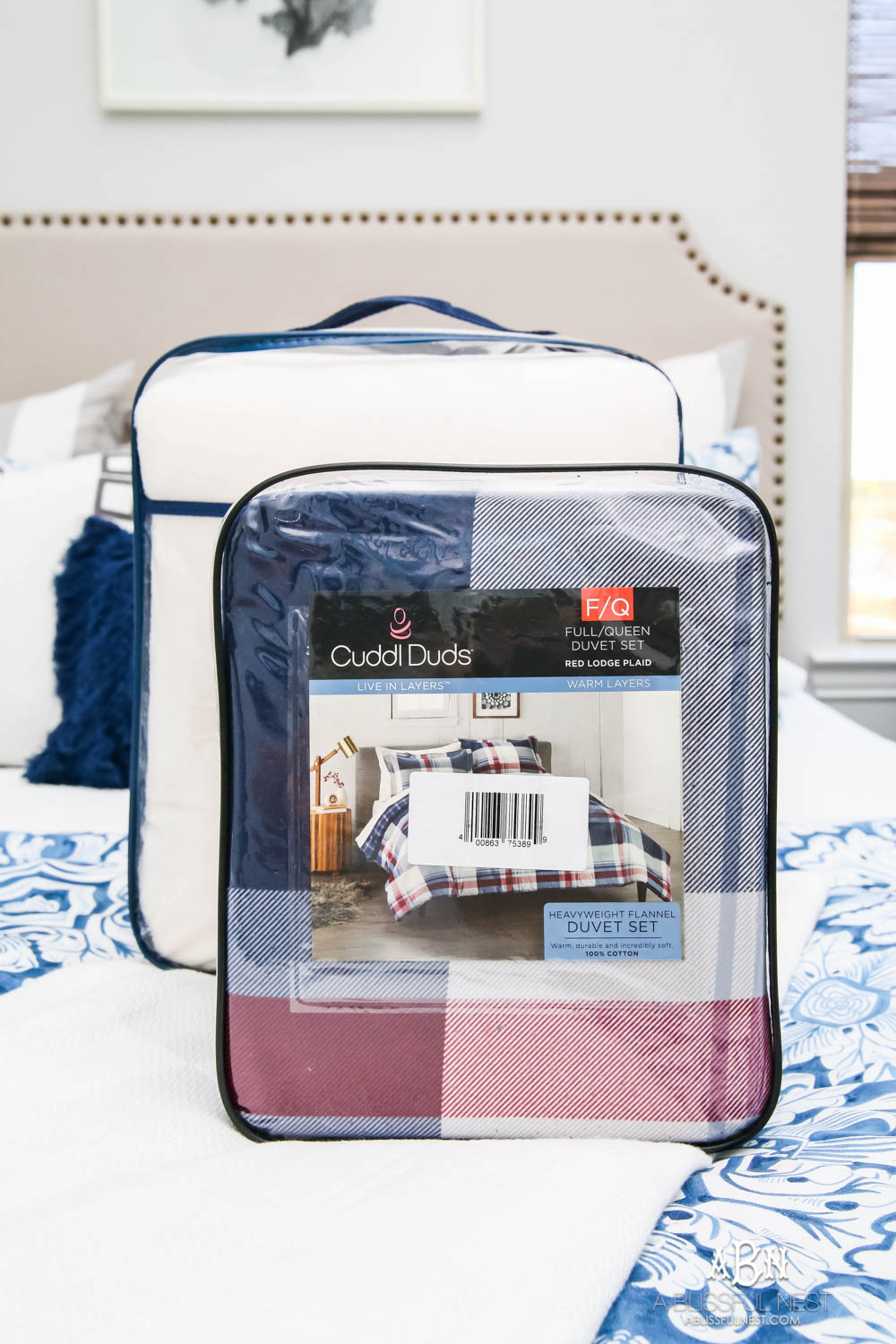 This post contains some affiliate links for your convenience. Click here to read my full disclosure policy. Any affiliate links are not associated with Kohl's.
Tips to Create a Cozy Holiday Guest Bedroom:
Select a heavier bedding set to add cozy and warm feel to your guest bed.
The first piece I purchased for my holiday guest bedroom transformation was selecting a new bedding set. I choose this red, blue and white flannel CuddlDuds duvet cover set.
I love CuddlDuds' bedding because it is so soft and has a beautiful feel to it. It is so cozy and I know it will keep my guests warm in this cool Texas weather.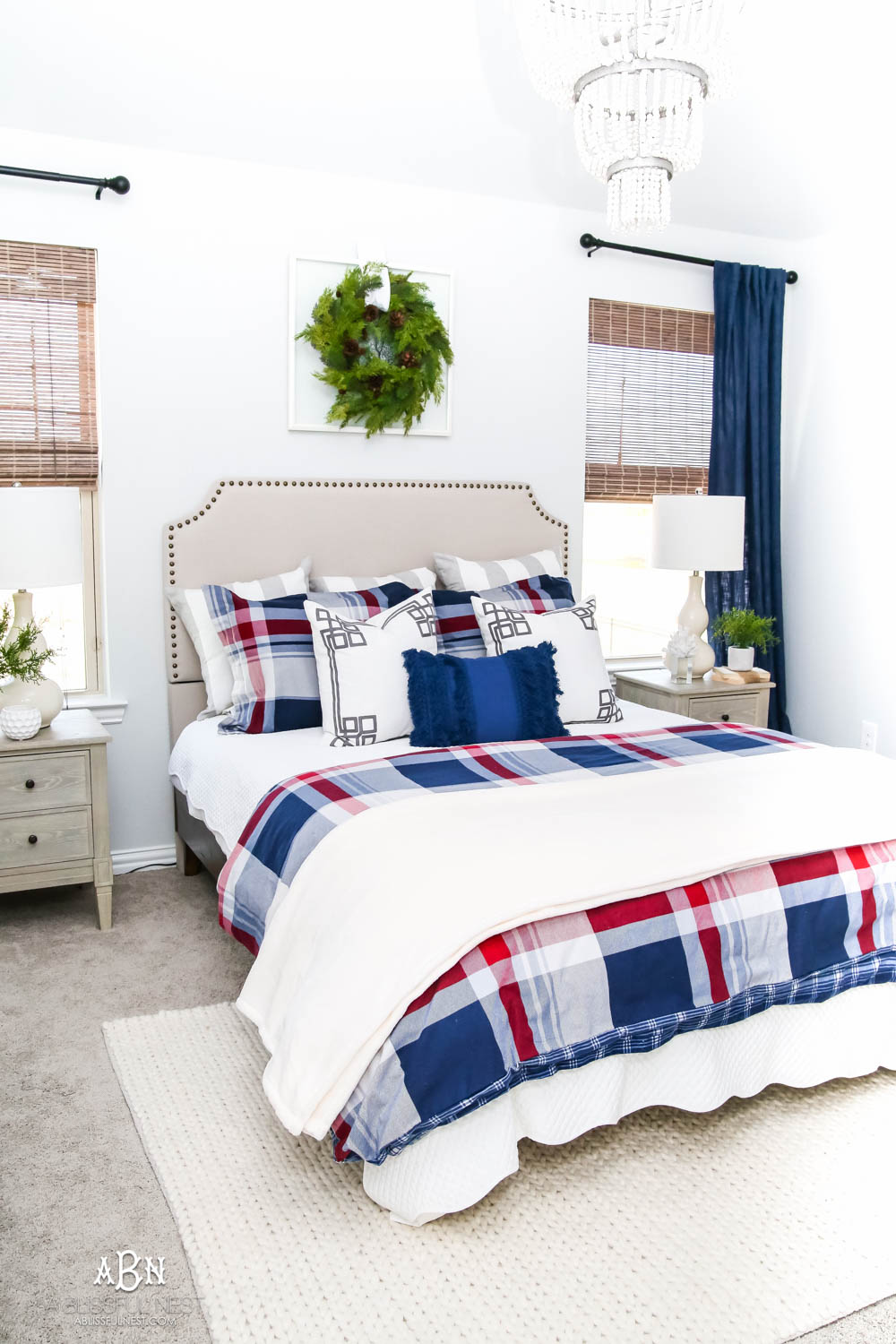 The pattern is a beautiful pop and gives a more rustic holiday look to the room. It matches perfectly with the drapes we already had too.
It is important to pick pieces that will go with the existing decor in a room. This makes the updates to a room a lot more affordable and you can use them time in and time out.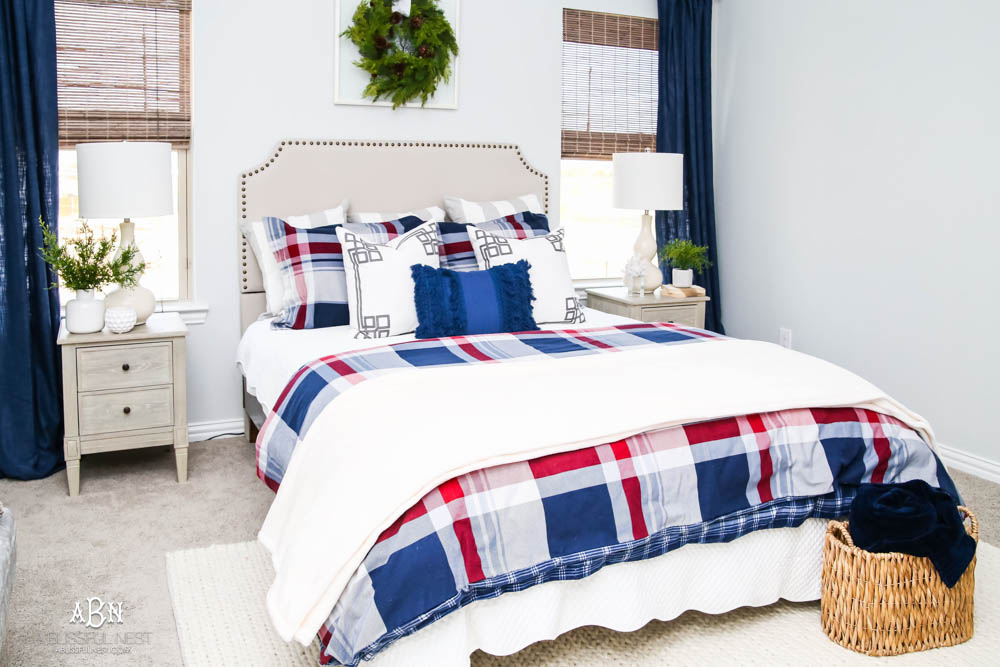 I layered the existing pillows with these super soft flannel shams and created a fun pattern play with the plaid and stripes.
TIP – Use neutral patterns to mix in with your seasonal pops of colors.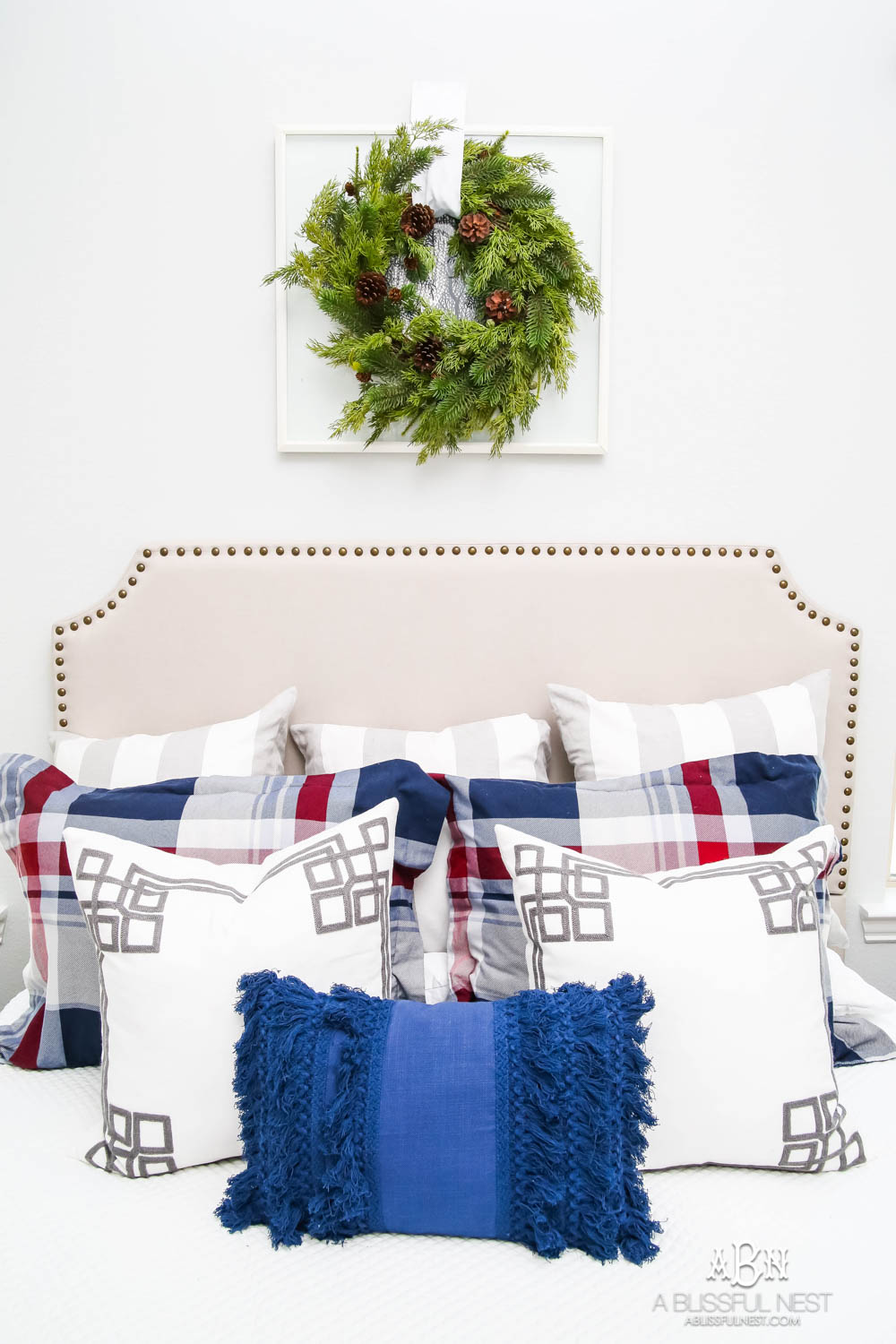 Currently, Kohl's is having an amazing sale on their CuddlDuds' bedding and this Full/Queen flannel duvet cover set is only $59.99.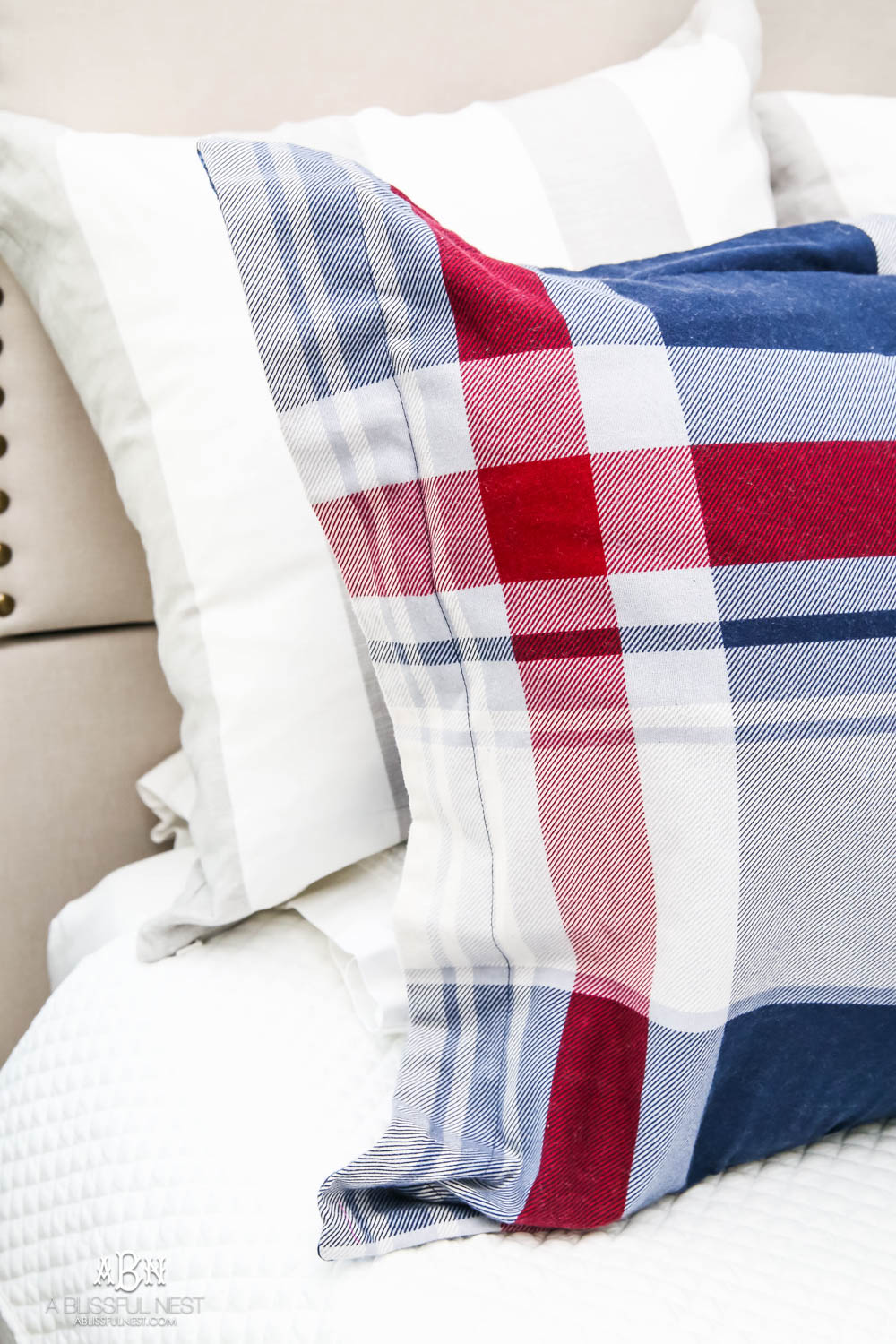 Select plush throw blankets and drape them on the end of the bed.
Create cozy layers. This is probably one of the most important things to do when getting your home ready for holidays and guests. Be it in your guest bedroom or your living room, always have plenty of blankets and pillows on hand.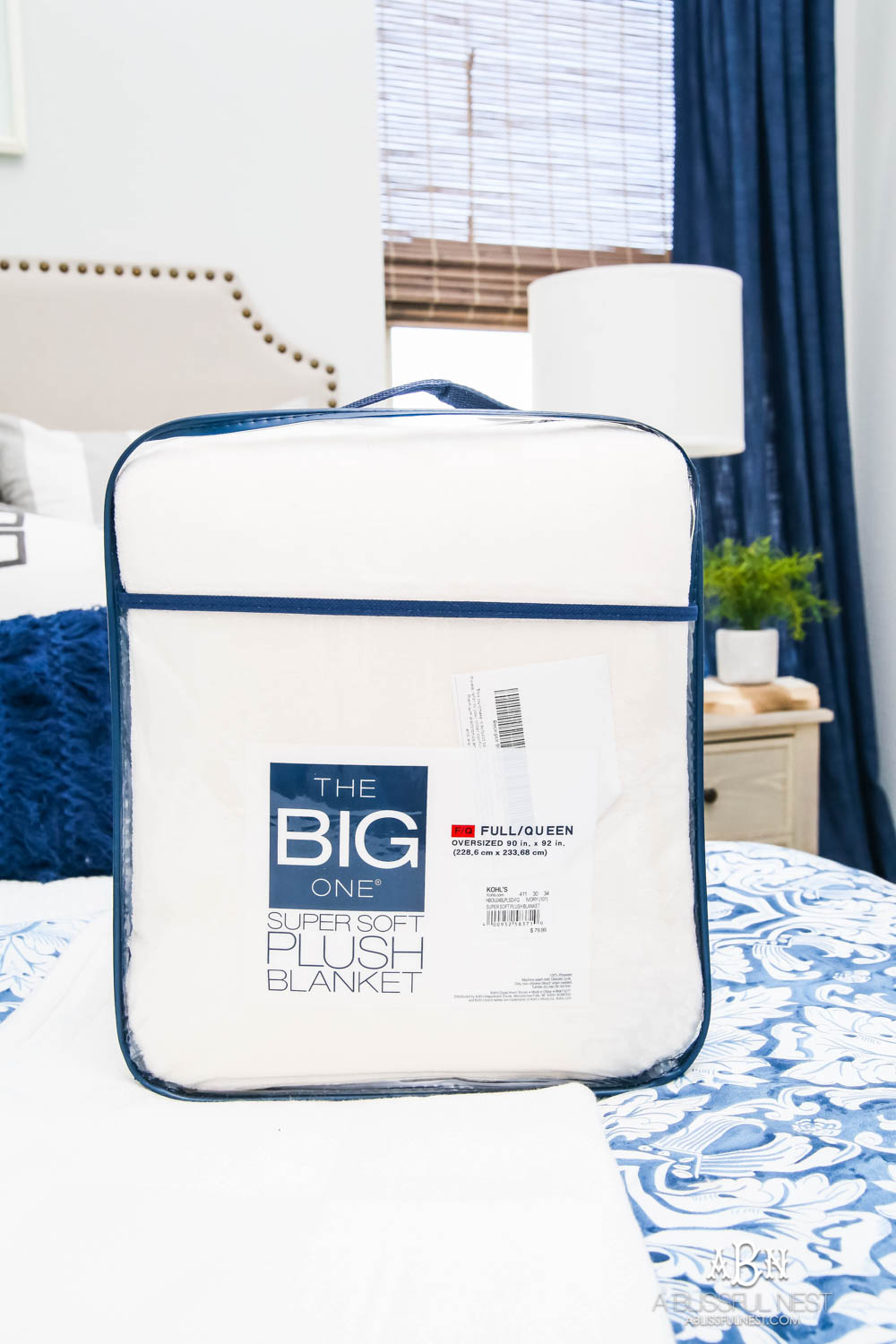 One of my favorite brands to grab plush blankets from is The Big One at Kohl's. The Big One brand always has the best bedding basics and are priced affordably. This is the brand I get when I am looking for pillow inserts, duvet inserts and blankets.
This ivory plush blanket is super fluffy and soft. It comes in 4 colors and 3 beddings sizes. Currently it is on sale for $34.99-$44.99 depending on the size. Such a great deal for such a staple item.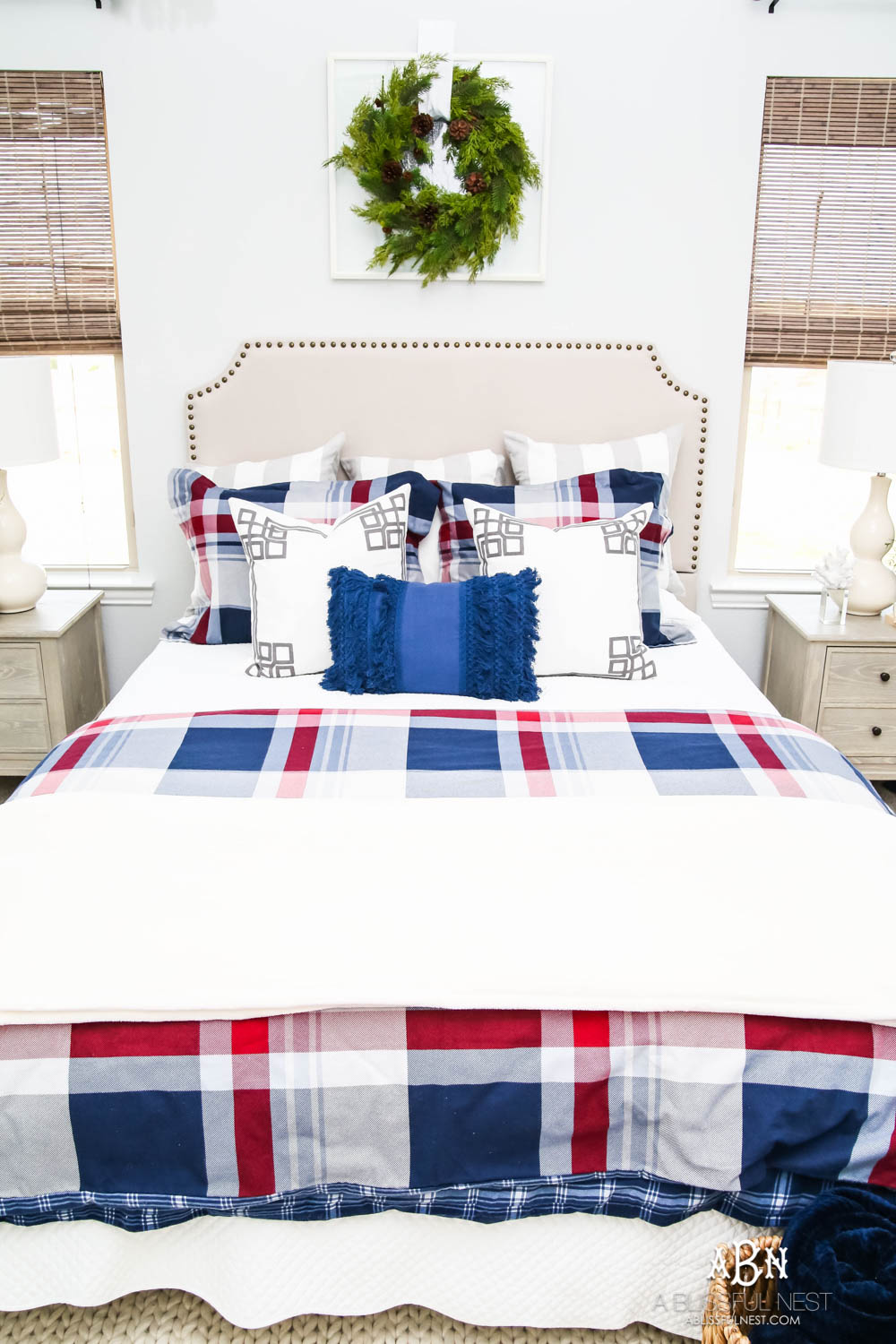 You can of course layer it under your duvet cover but I like to add blankets like these to the end of the bed so guests can easily add it on or if they are too warm, remove it.
Serta is my favorite brand for duvet inserts and mattress toppers. They are known for their amazing memory foam products with support and comfort in mind. Currently, Serta is part of the Winter Bedding Sale at Kohl's so make sure to check out their amazing pieces.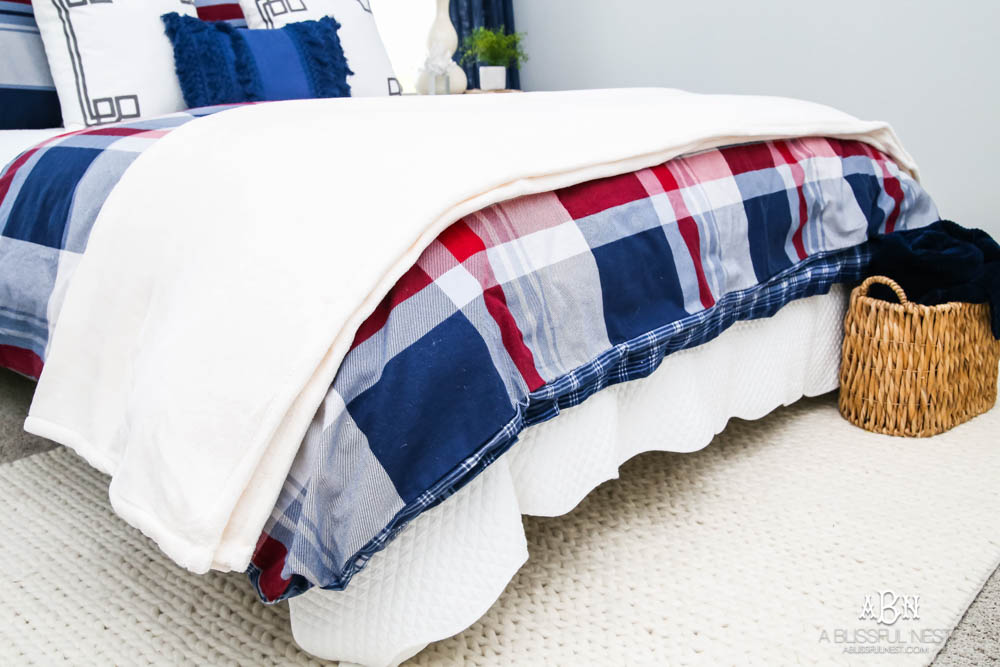 Reminder – Add greenery to warm up the space and bring the outdoors in.
I always like to bring the outdoors in by clipping branches from outside, adding fresh flowers or popping in faux greenery into a vase. I used beautiful juniper branches and a wreath to create a more festive holiday look.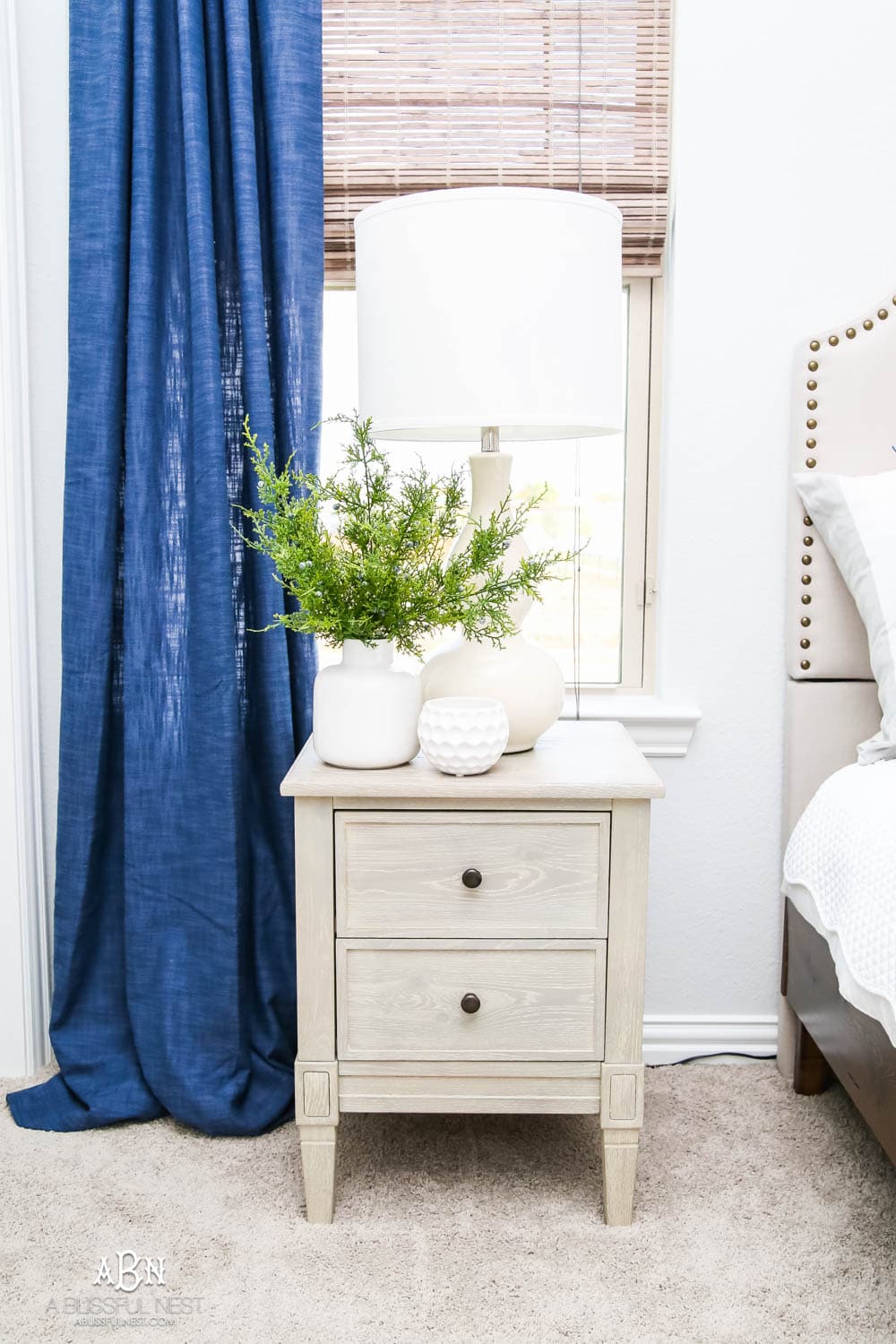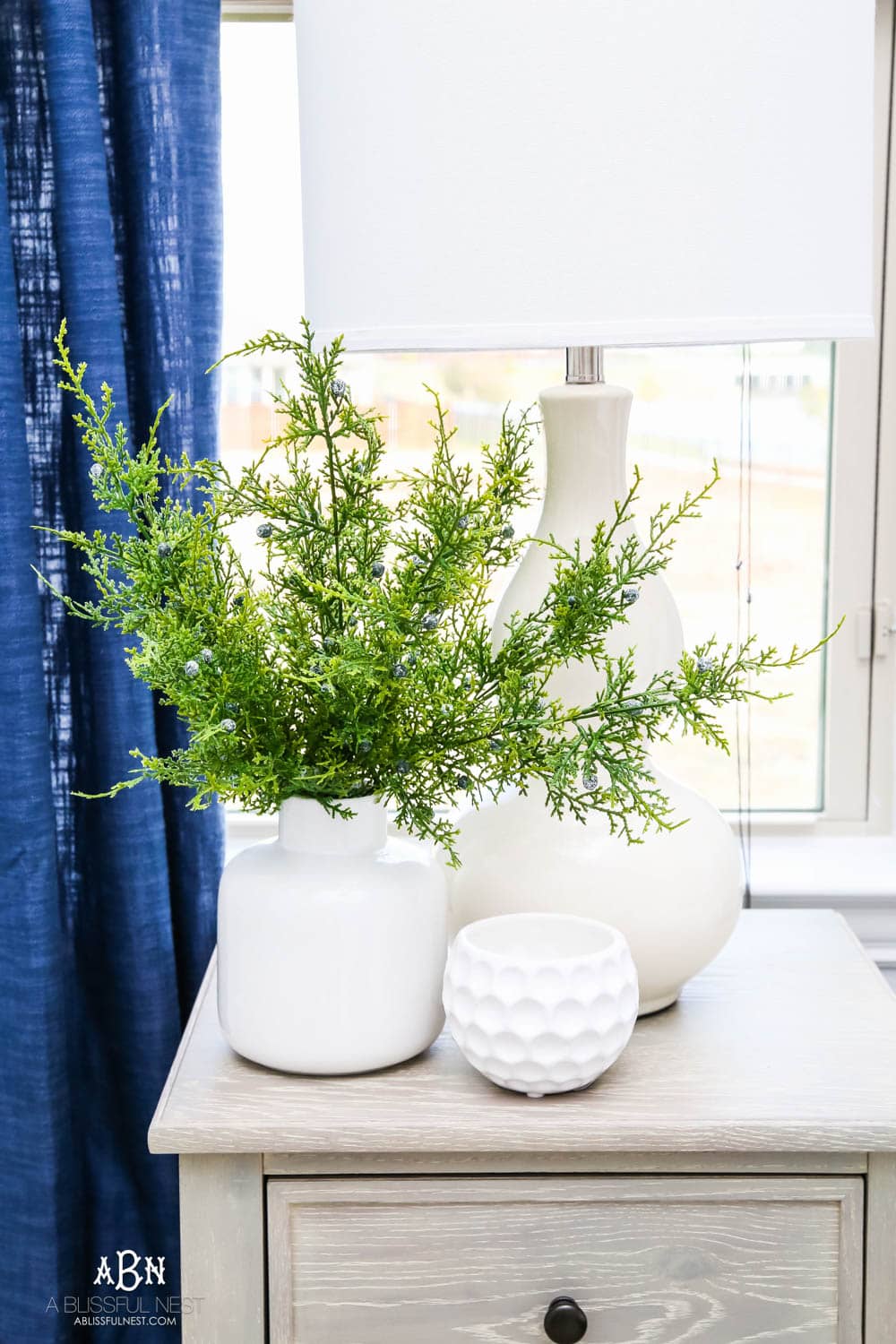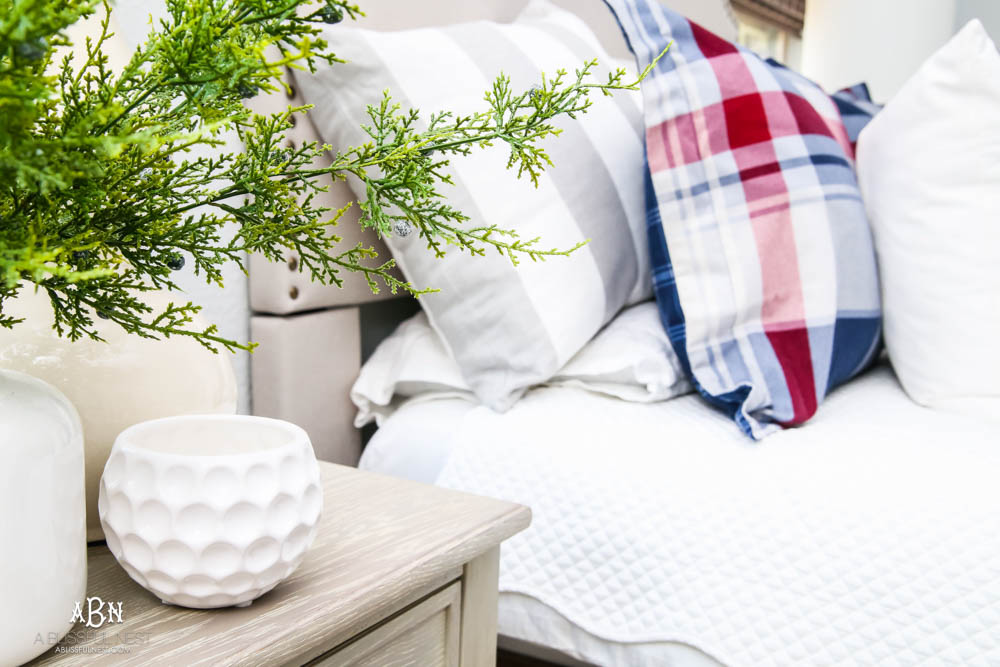 Have lots of crisp white bath towels available for your guests.
Have a vast supply of towels available for your guests in their room. You never know how many they will need and if they are like me, I always hate to ask my host for more.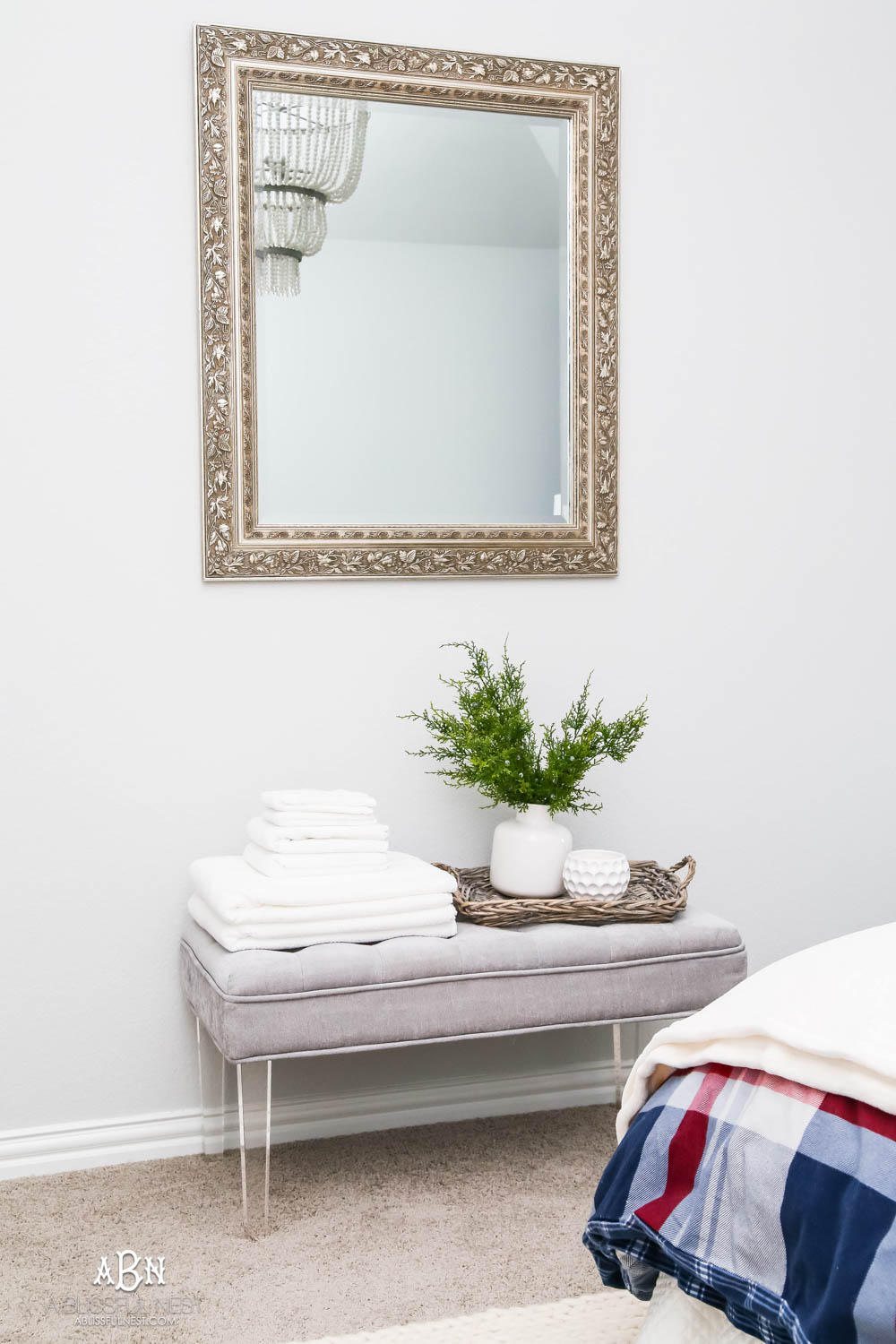 I love the selection of bath towels from Columbia at Kohl's. They have everything from bedding basics to beautiful patterned sheet sets. But I particularly love these performance quick dry towels. They are constructed for faster drying time and features a natural antimicrobial treatment to prevent mold & mildew.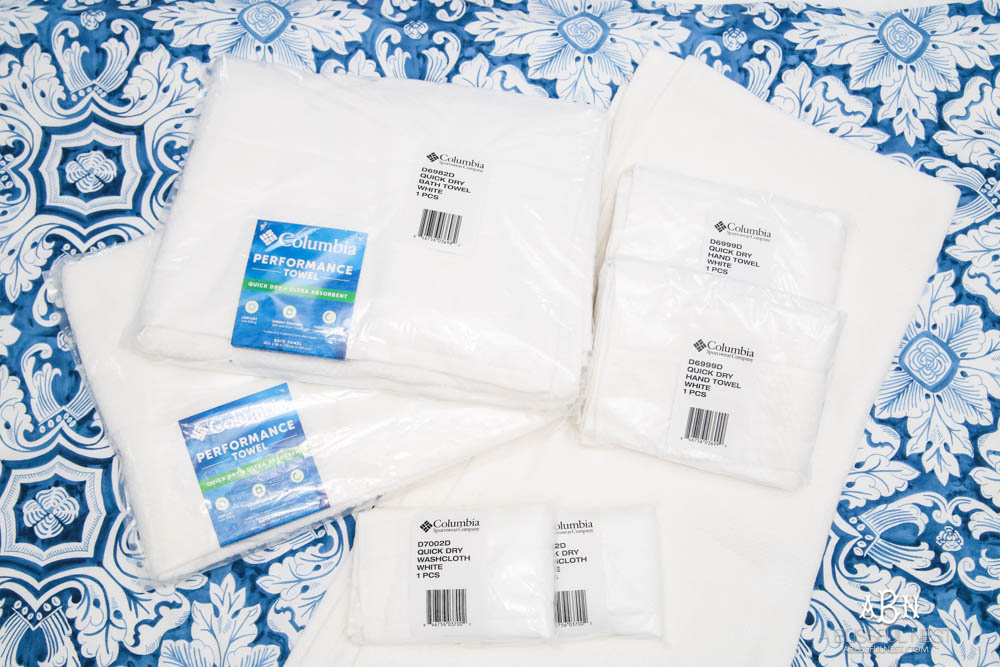 These towels also have a beautiful waffle pattern that when washed has low lint and pilling.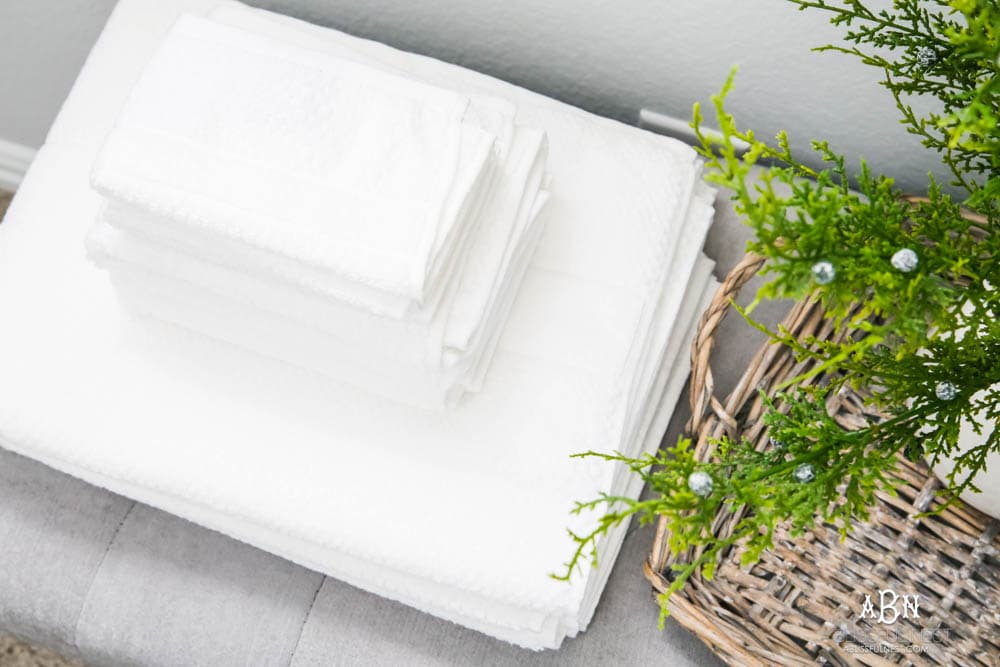 I stack them up right here on this bench for easy access for our guests. I also have a few extras in the closet just in case.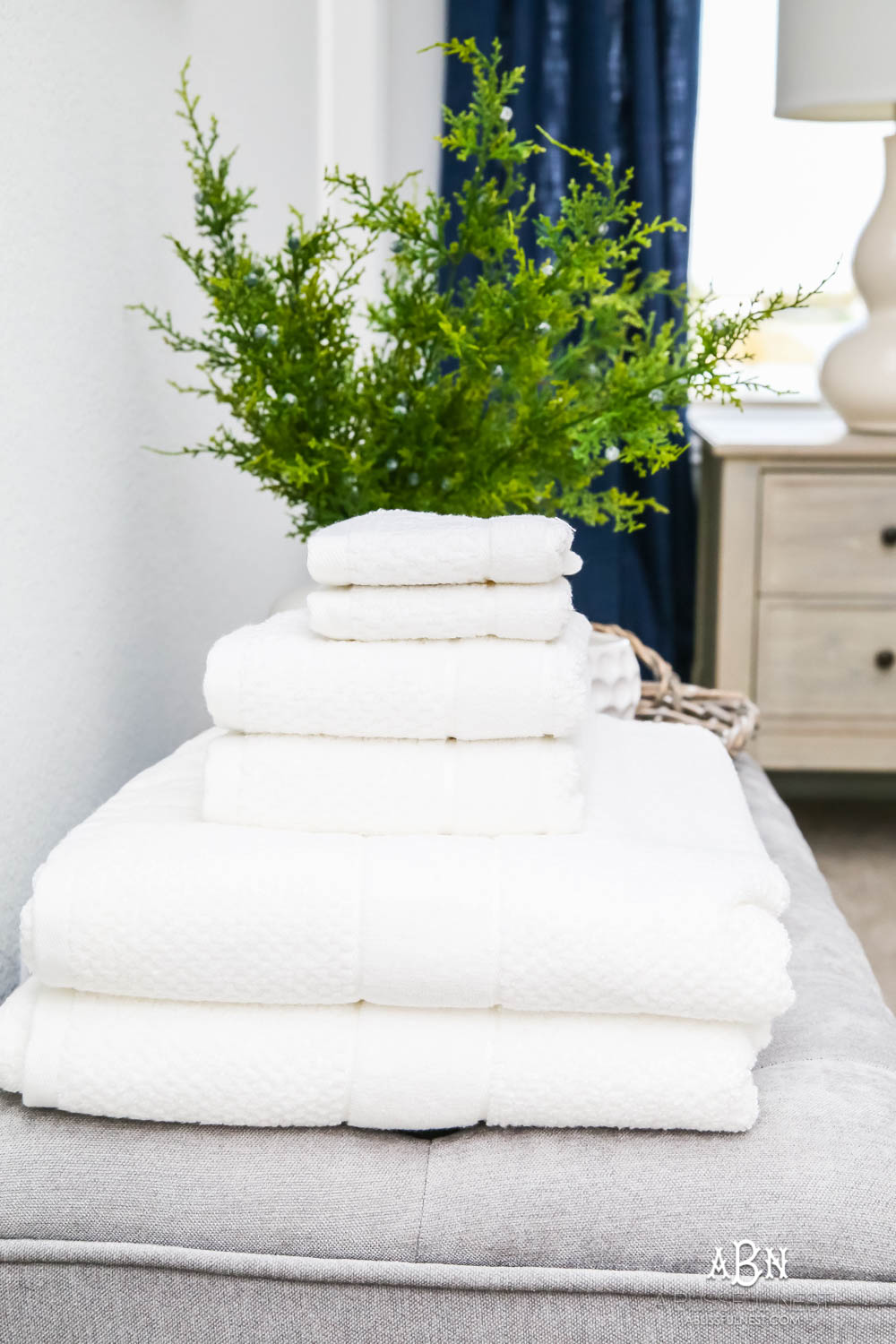 Even my little girl is a happy cookie in this new warm and cozy space. I've been catching her sneak upstairs in the afternoons for her cat nap and this is where I've been finding her.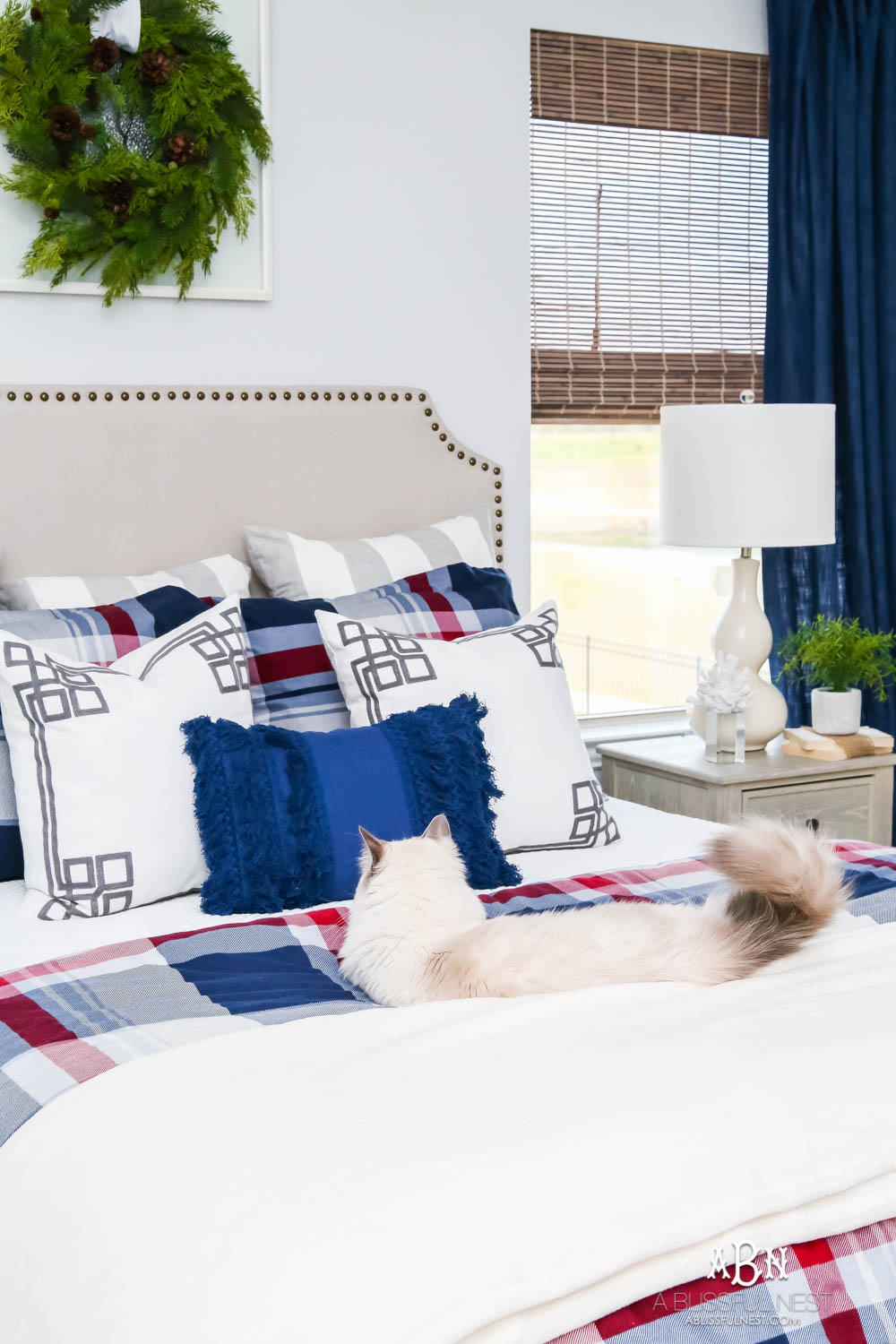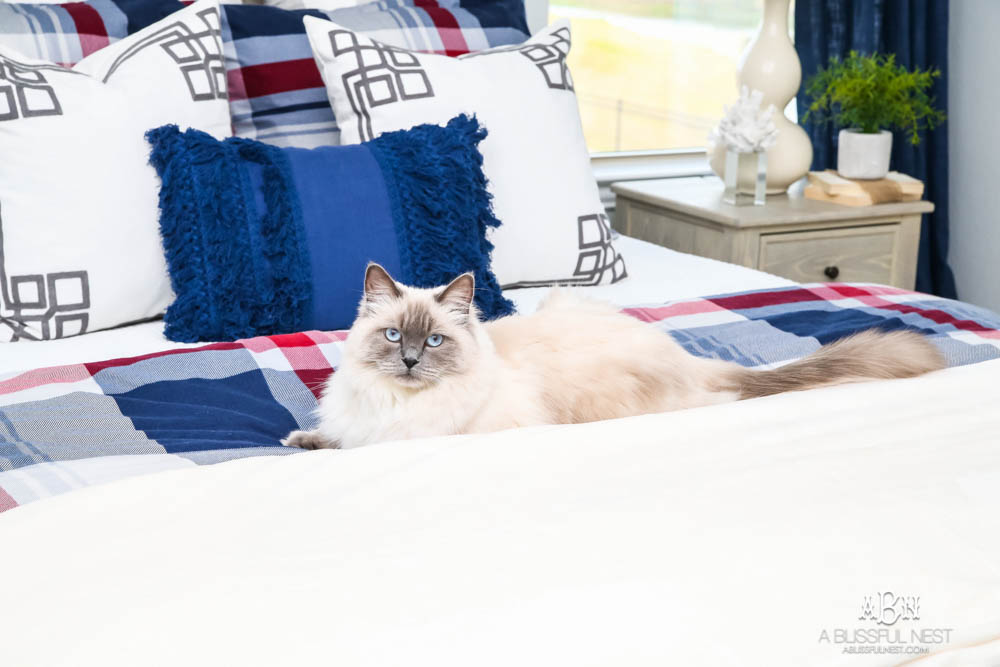 Make sure to check out the November Home Sale at Kohl's that is running from 11/07 – 11/18 to grab my favorite items for your holiday guest bedroom refresh. With these affordable prices and amazing quality, you will love these new updates!
THIS IS A SPONSORED POST. A BLISSFUL NEST HAS RECEIVED PAYMENT, TRADE, AND/OR PRODUCTS FROM KHOL'S IN EXCHANGE FOR PROMOTING. HOWEVER, ALL OPINIONS STATED ARE OUR OWN.
My blog may contain links to other websites. I am not responsible for the privacy policies of those other websites. When you click on a link, your information may be collected by those websites so I encourage you to read their privacy policies. Any affiliate link are not associated with Kohl's.