Balsam Hill's 12 Bloggers of Christmas Tour + My Classic Red and White Christmas Tree Decor
This post may contain affiliate links. Please read our disclosure policy.
This is a sponsored post by Balsam Hill.
Well, this week officially is kicking off all the holiday posts so I hope you are loving them and don't miss yesterday's with the launch of our BIG Holiday Gift Guide for 2016. I had a hard time not buying one of everything as I was putting it together! This year I am honored to be a part of Balsam Hill's 12 Bloggers of Christmas tour and sharing our classic red and white Christmas tree!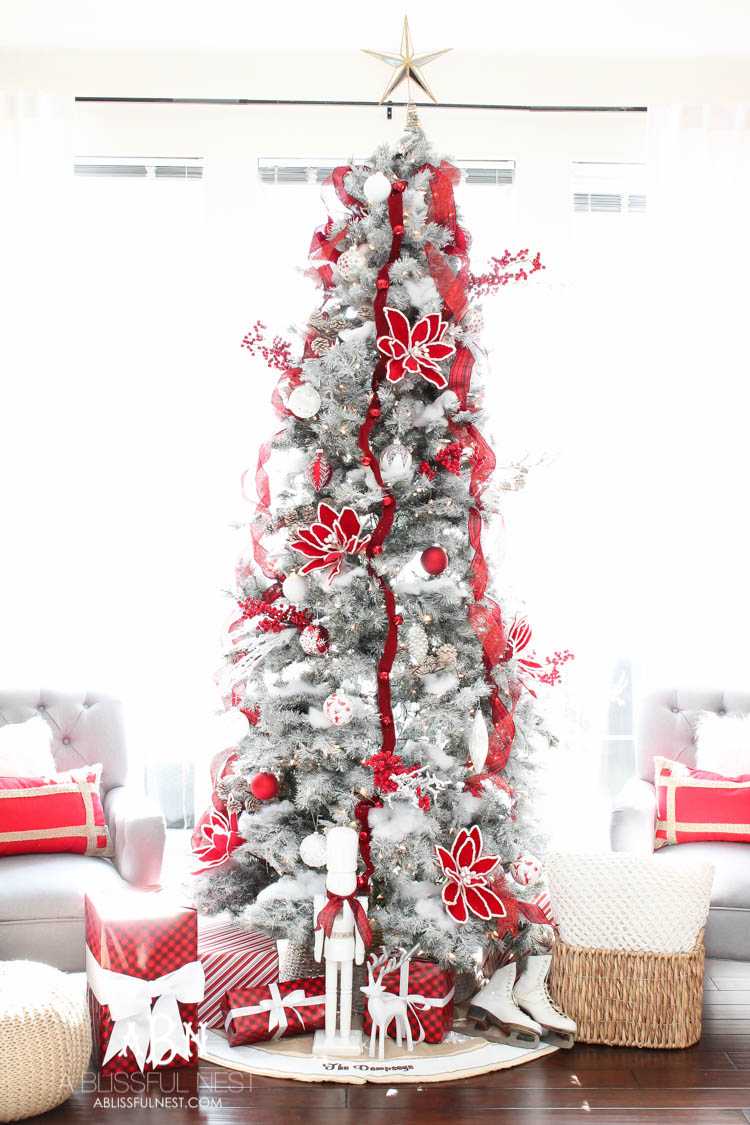 When they contacted me to select a tree, I really had a hard time choosing. But in the end, I went with this frosted sugar pine tree. I love the full branches and gorgeous flocking. The branches look dainty and really have a authentic look to them.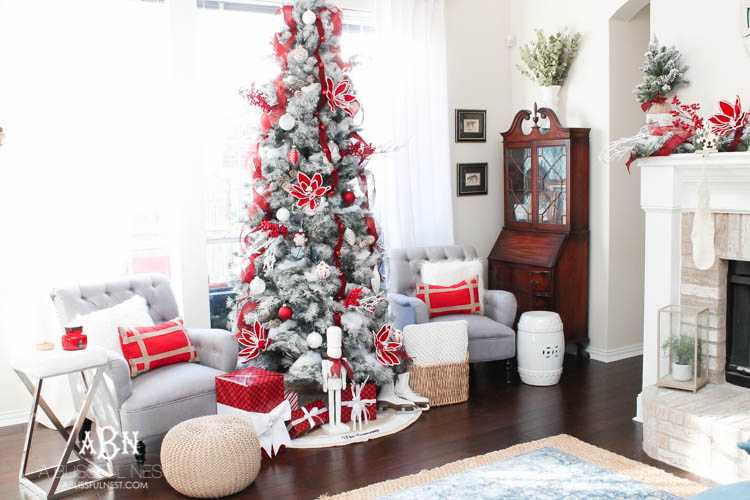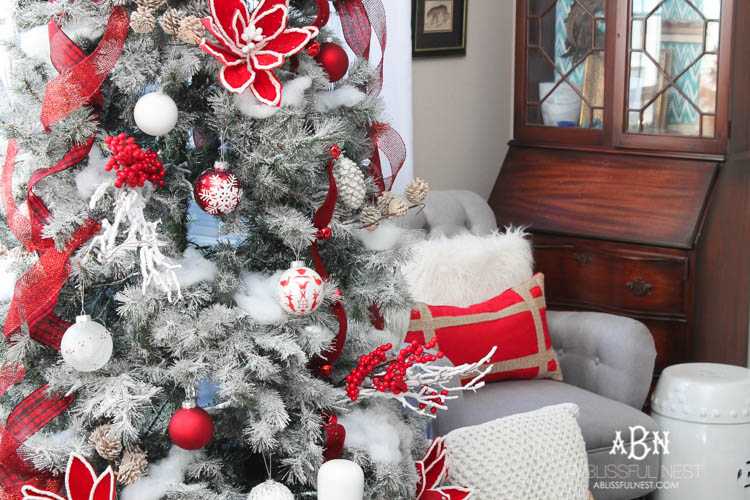 I also opted for the nordic frost ornament set. Besides being in the red and white color scheme I was going for, they also have an heirloom look to them. The details are gorgeous on these ornaments and it was like opening a gift to unpackage them! Actually, Lauren carefully unwrapped each one and she kept changing her mind of which one was her favorite.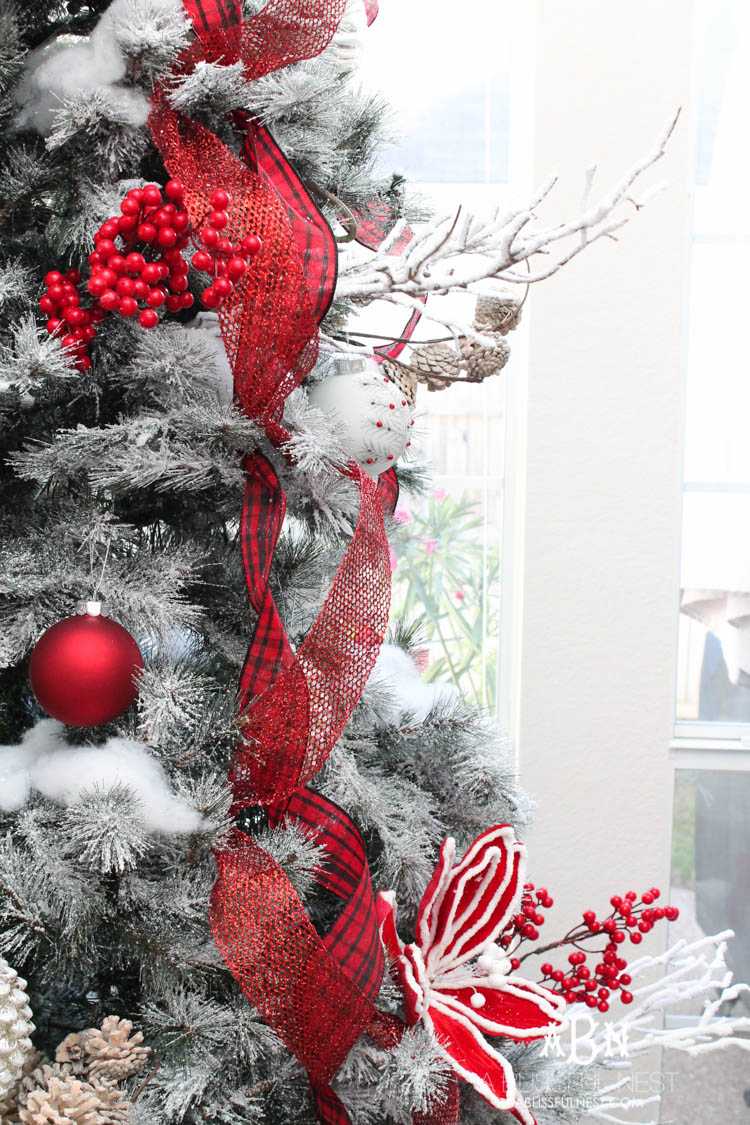 I chose this plaid black and white ribbon and red glitter mesh ribbon to accent the felt ribbon with bells from Balsam Hill. I tucked it into the top of the tree and then weaved in down the tree but tucking and pinching it into the back of the branches. This gives it a more billowing look.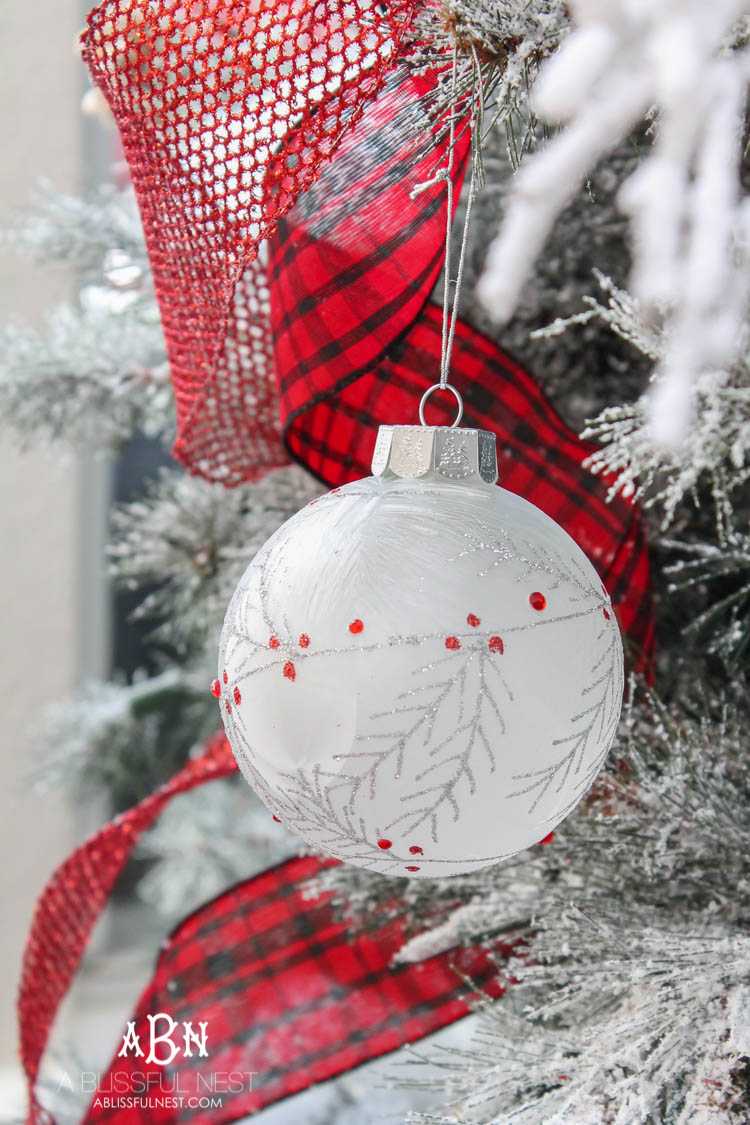 These golden pine cone sticks also were the perfect accent on our tree. I placed them throughout for some texture.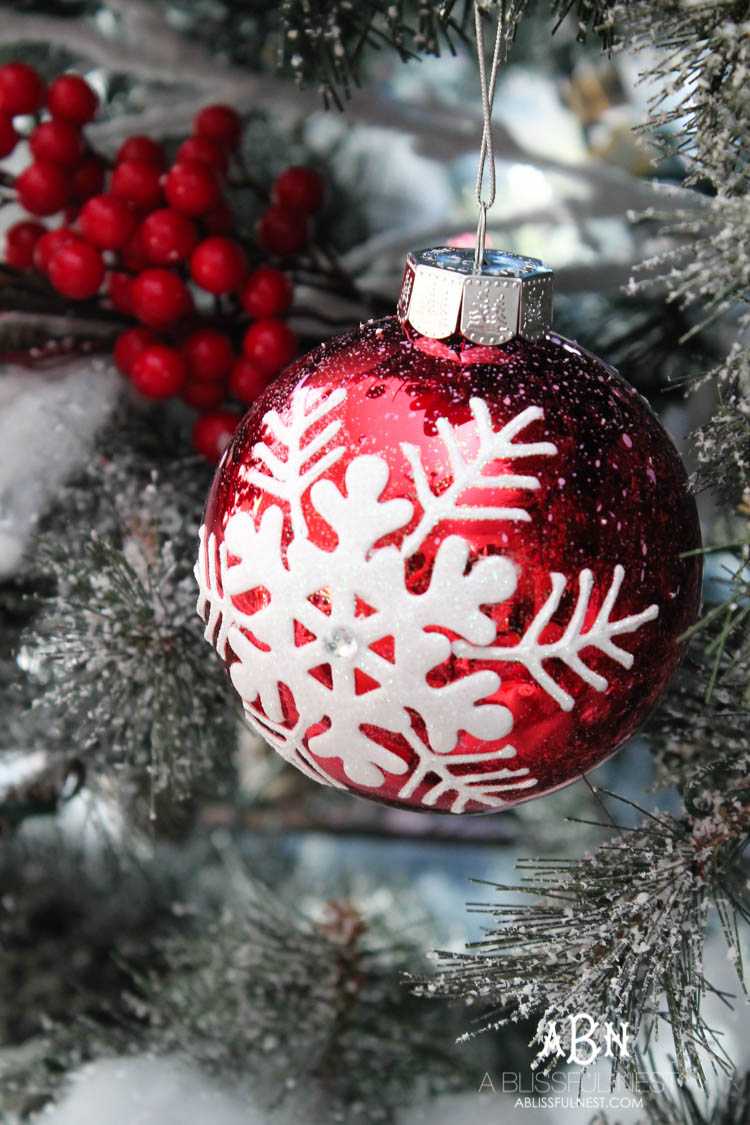 I also found these amazing big red flowers with white trim from a local craft store and placed these in the tree for a pop of my red color. I love how it gave the tree a modern feel to a classic color scheme.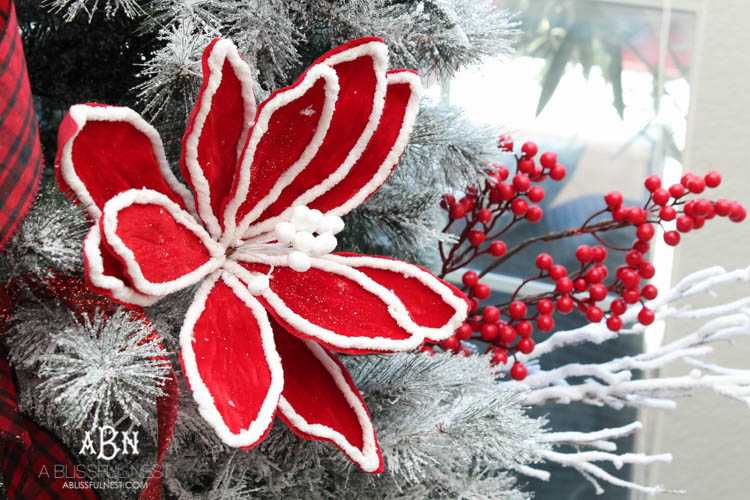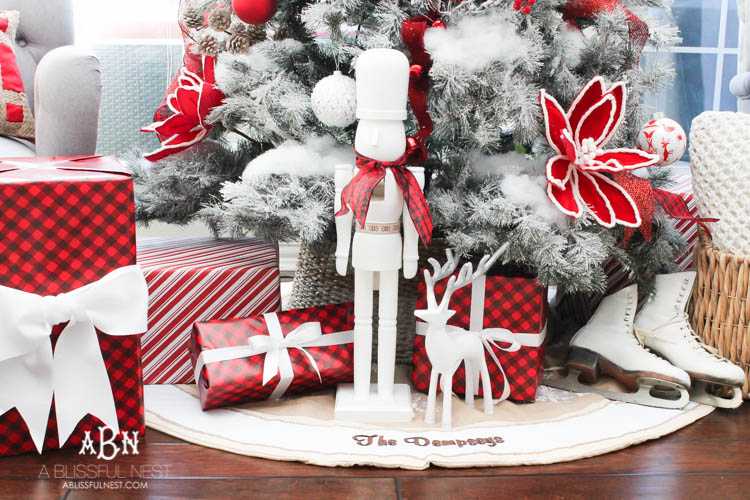 On the bottom, I used my little white nutcracker I have had for years and some other decor from my attic. Lauren is already asking if there is anything for her in these boxes. LOL!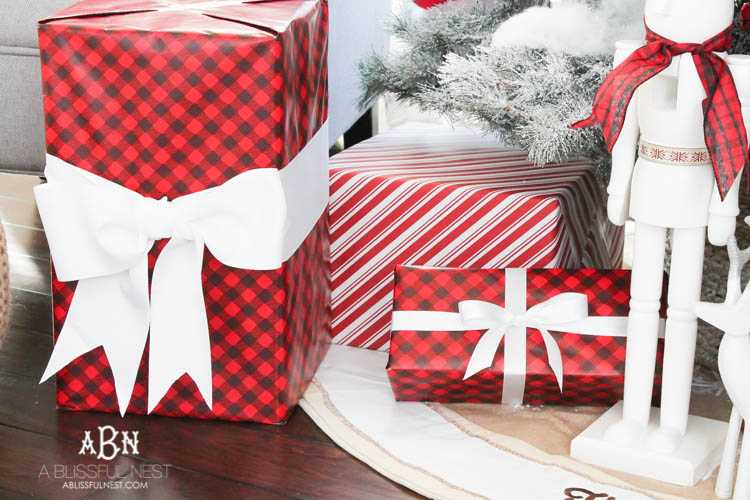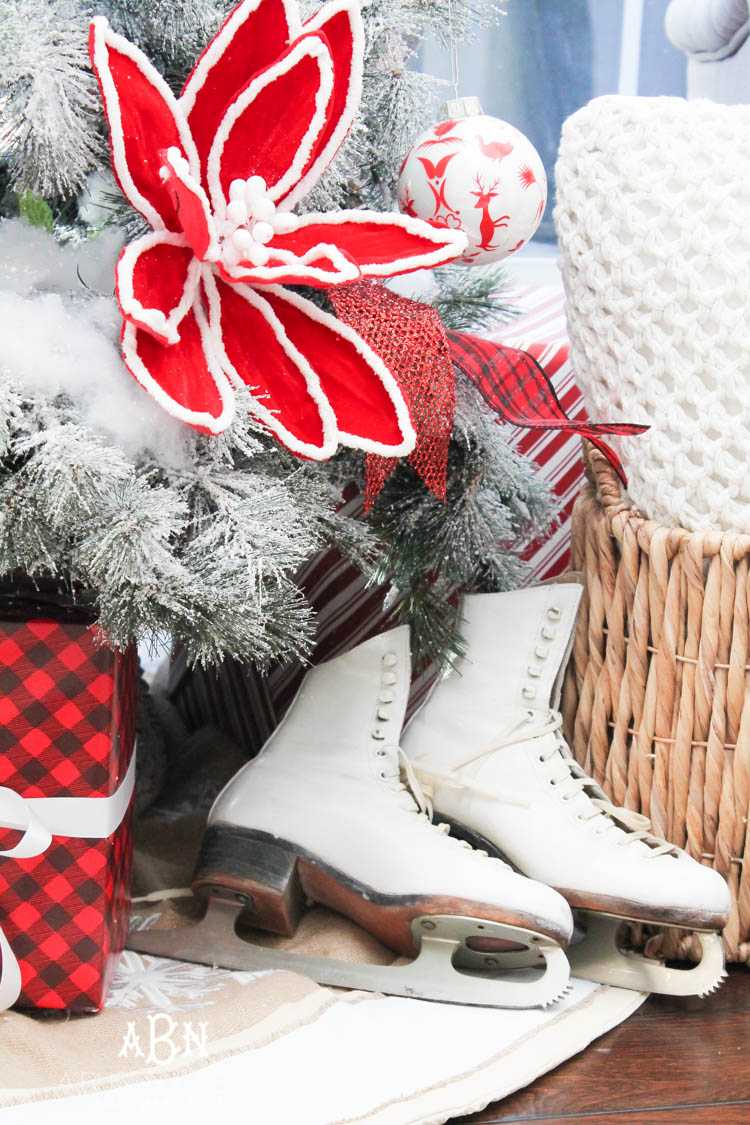 I also used my red pillows from last year and added a new candle that smells absolutely delicious! I am such a huge candle person and I have been burning it every night since I got it.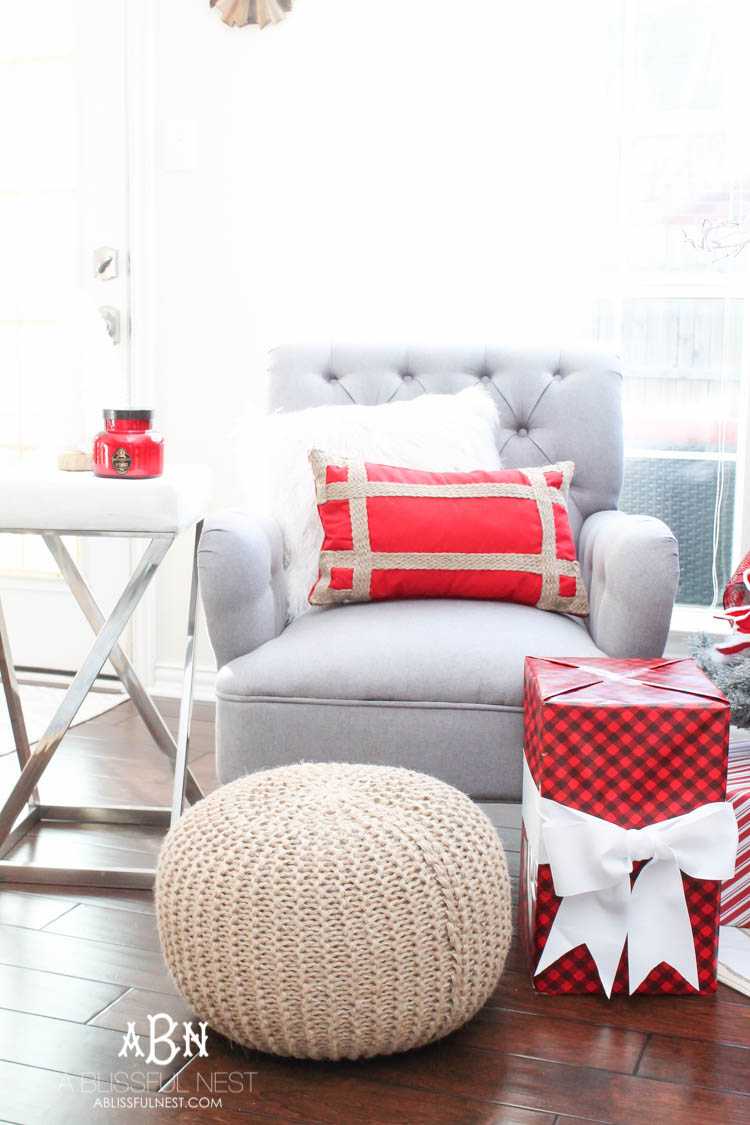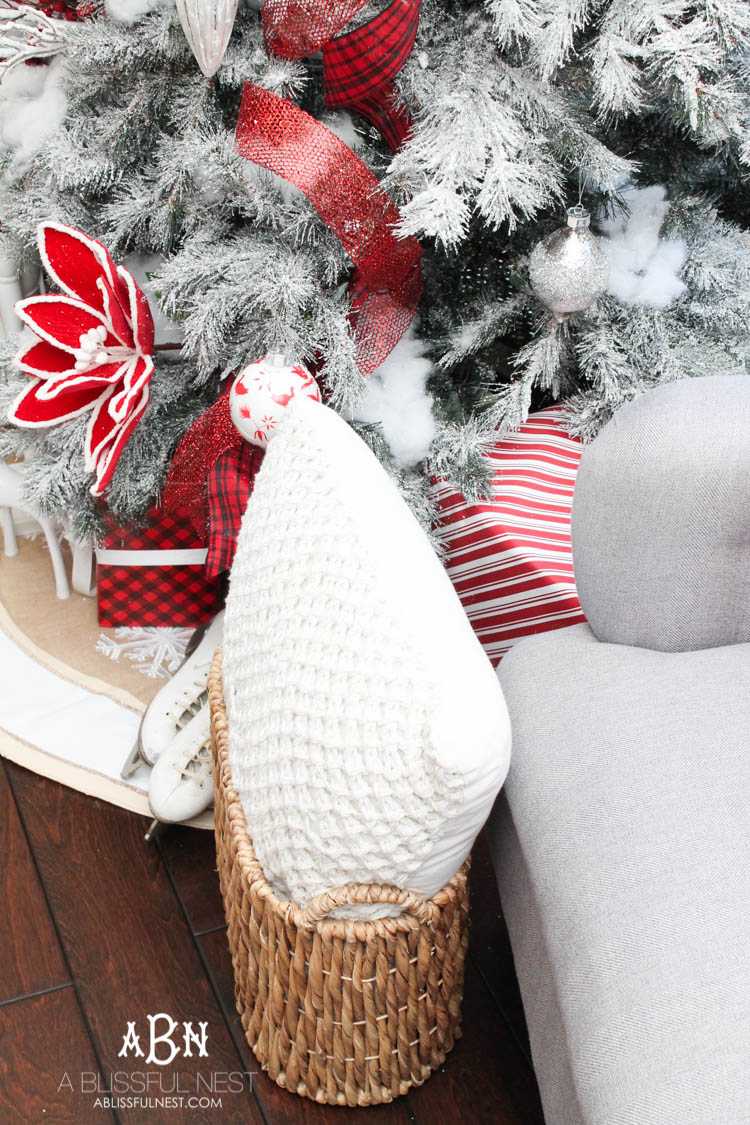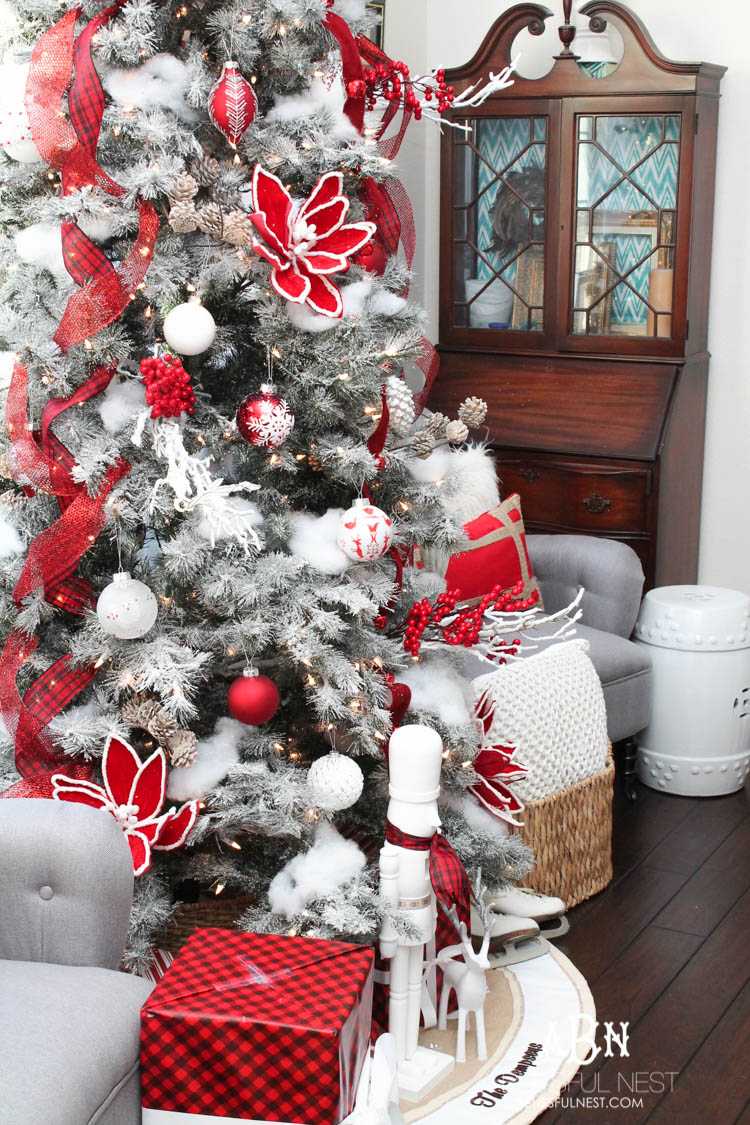 The tree is just so pretty at night and I wish you could sit and have a cup of coffee next to the fire with me to enjoy it!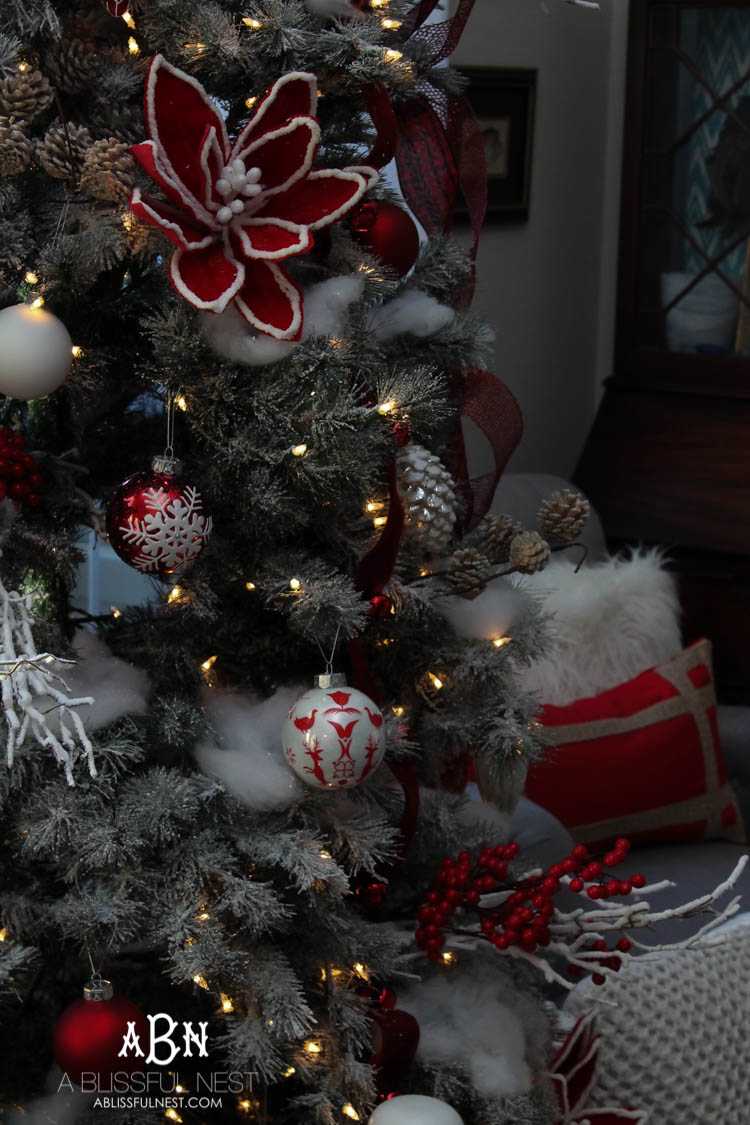 I hope you loved the first part of many Christmas decorating reveals from our home this year and make sure to check out Balsam Hill for your Christmas tree decor this year!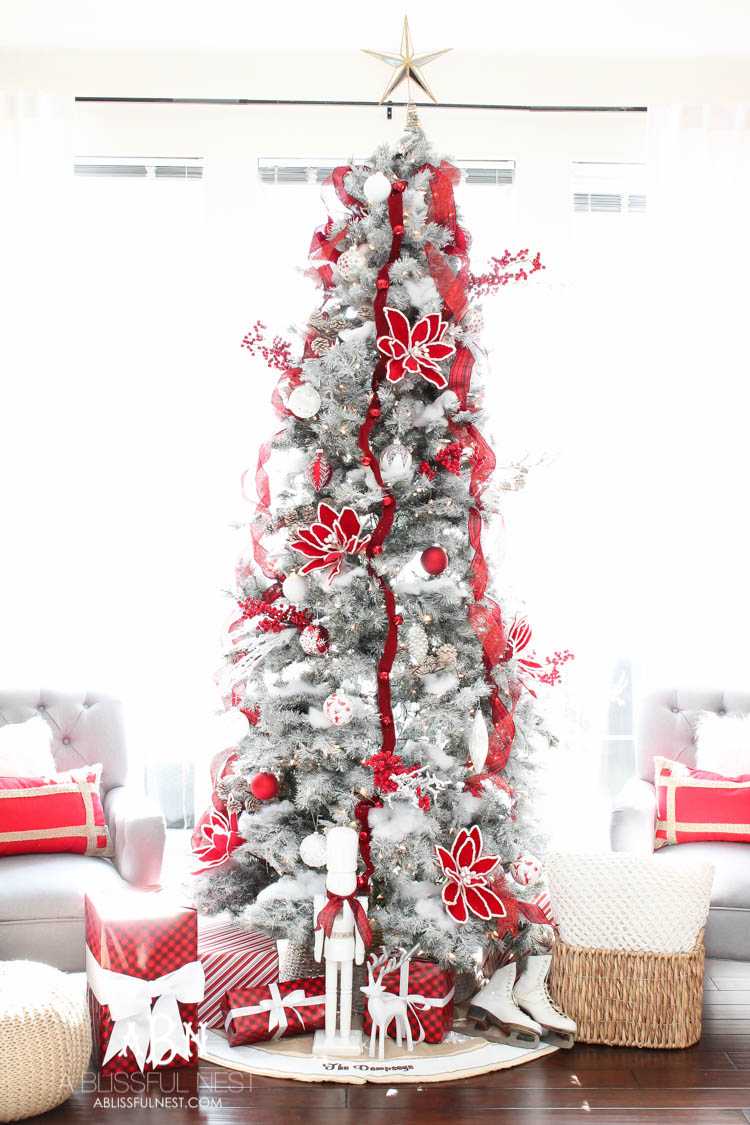 THIS IS A SPONSORED POST. A BLISSFUL NEST HAS RECEIVED PAYMENT, TRADE, AND/OR PRODUCTS FROM BALSAM HILL IN EXCHANGE FOR PROMOTING. HOWEVER, ALL OPINIONS STATED ARE OUR OWN.