Sneak Peek at Our Bungalow House
So I thought it would be fun today to take you on a small tour of what I am calling our Bungalow house that we will be moving into while we are building the ranch house.
As a refresher, we announced we are selling our beautiful home by the lake and moving a little more to the country. You can read all about that HERE.
While we are building our ranch home, we will be moving into a smaller home in the same town (well actually about 10 minutes away from where we are building).
It is a darling new build home that will be ready for us at the end of this month. Long term we have not decided if it will turn into a rental or if my father-in-law will move into it.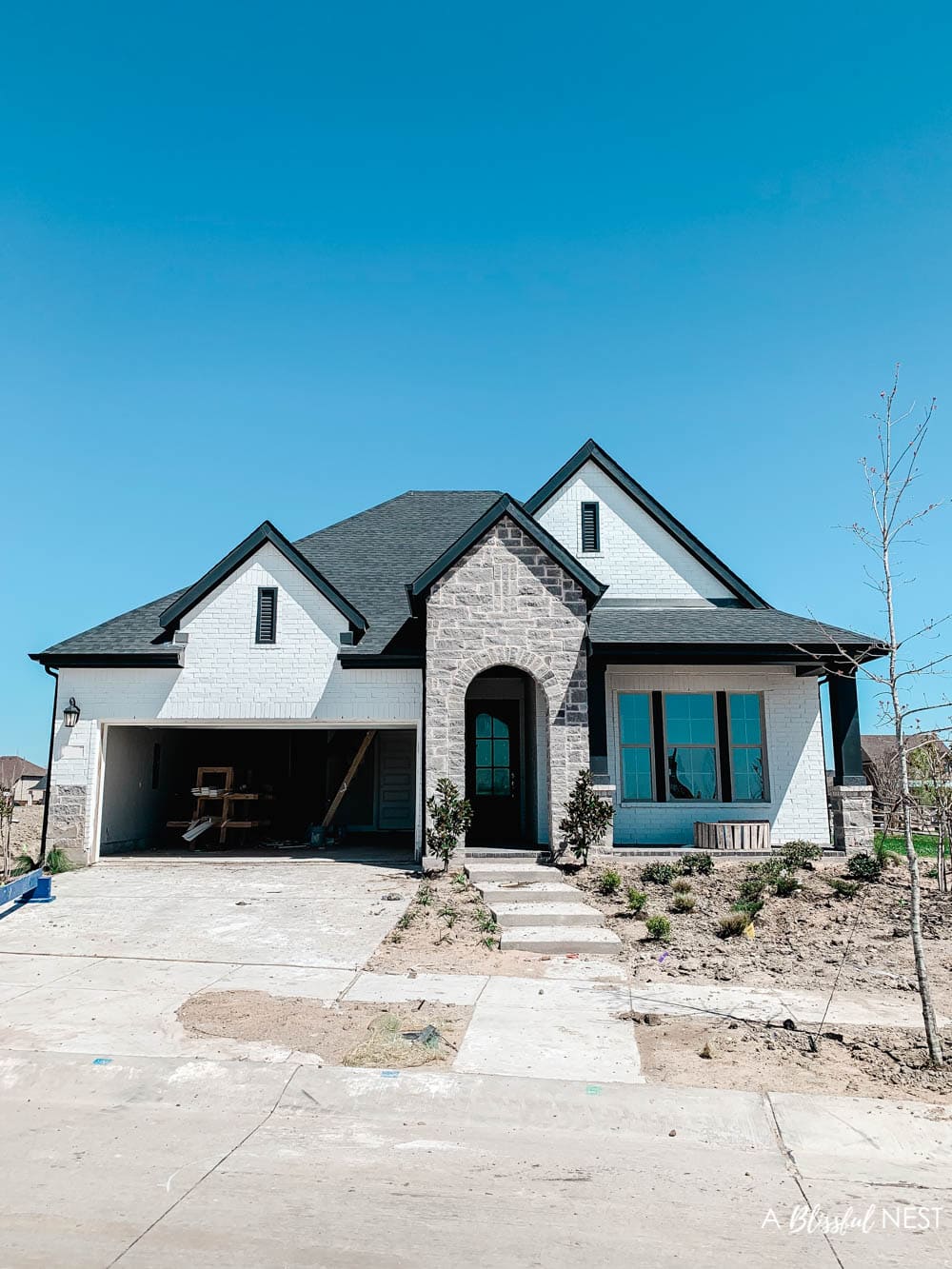 The neighborhood is very similar to where we live now with lots of families, walking trails, etc. I love that at least for now while we get to know the area and it will help us meet some new friends.
A little about the new house . . . It is about 2,300 sq feet, 3 bedrooms, 2 bathrooms, and is on a corner lot.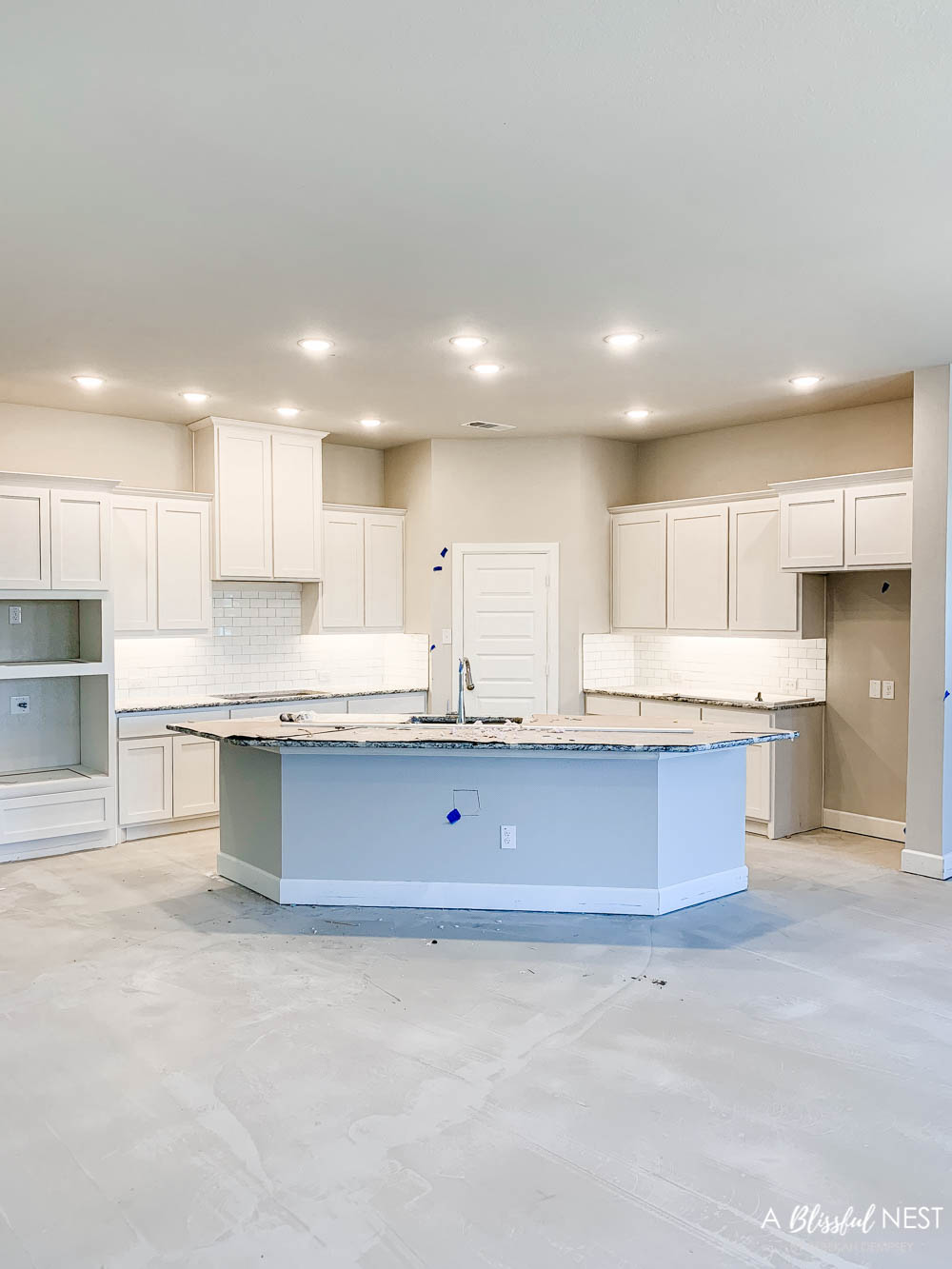 We bought this house last month after the contract fell out from the buyer before us. We totally lucked out! There is hardly any inventory in housing, especially in the small town we are headed to.
For that reason, I was not able to pick any of the selections; ie: paint, tile, flooring, lighting, etc. So there will be some small fun projects in the future while we are there!
I actually love the color of the house. It is white with black accents and grey stone. I love how different this is from the house we are selling.
It has a very open kitchen, dining room, and living room area so many of my furniture pieces for now (unless the current buyer of our home wants them) will be coming with us. I really rather save to buy new furniture for the ranch house than redecorate this one.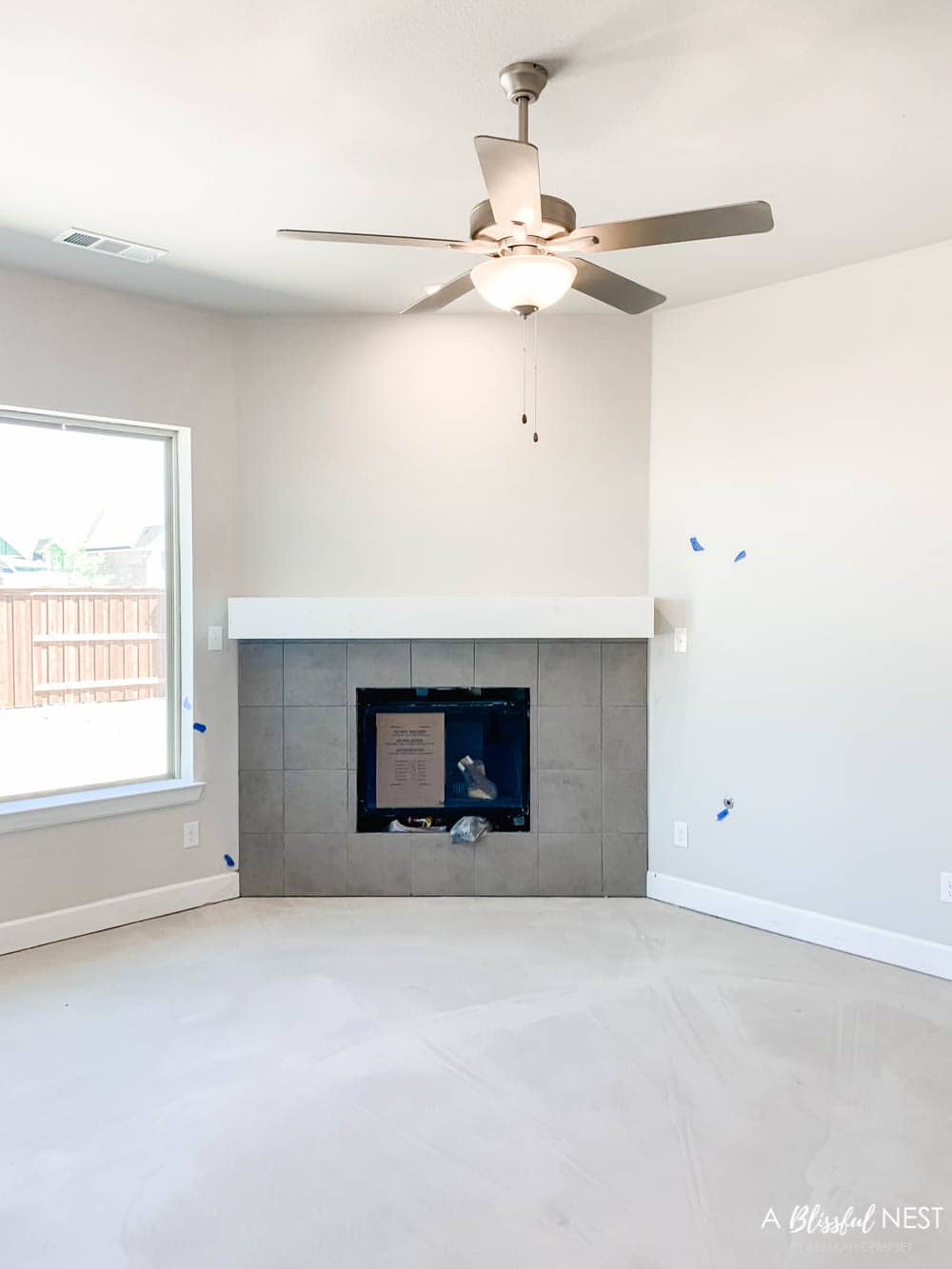 I will however be switching out some of the lighting. I think that only adds to the value of a home and is such a good investment. I already have a new fixture for this dining space.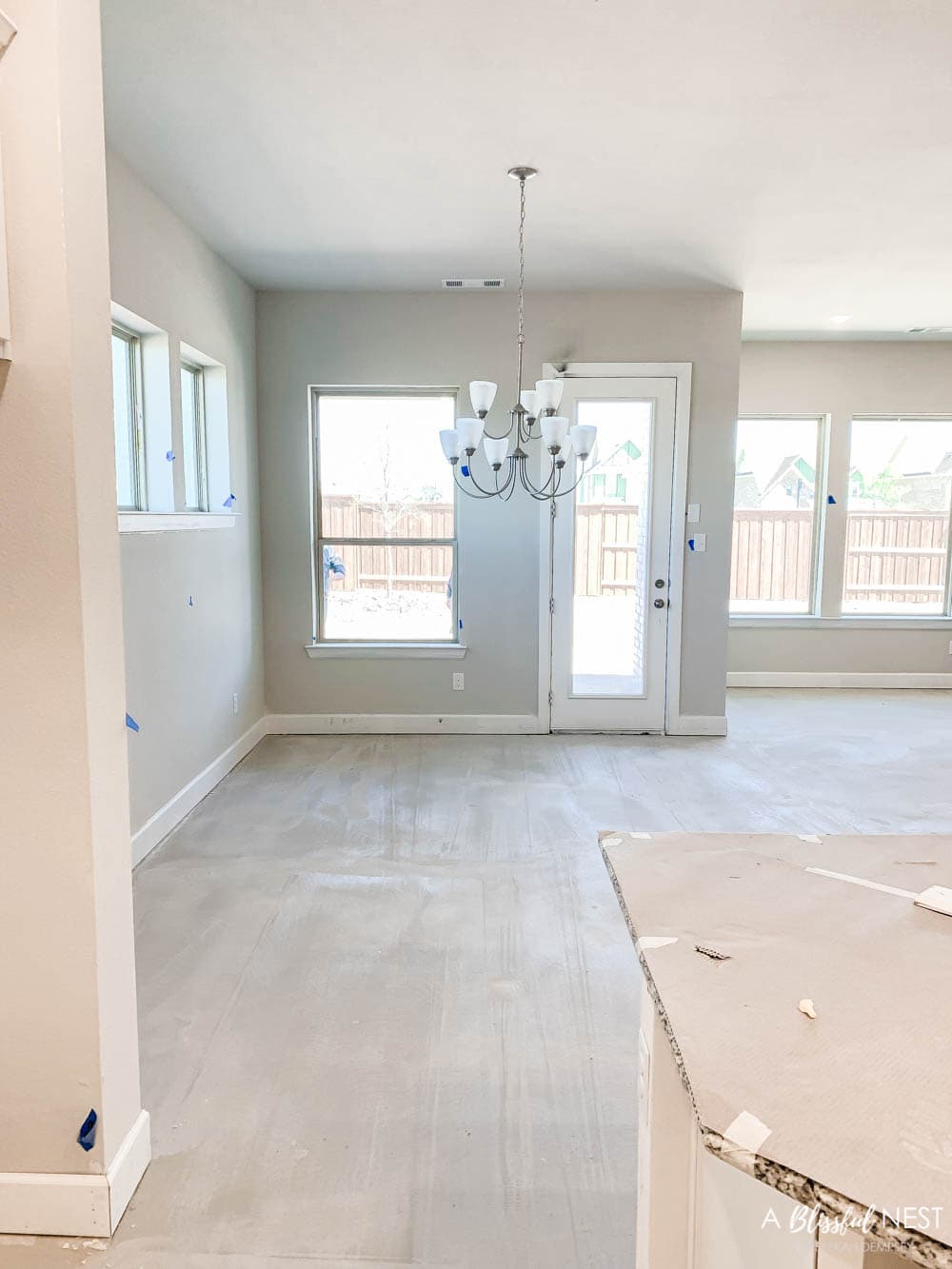 The whole house is painted in a pretty soft grey color and is such a great neutral. Again something I do not need to change.
Since storage will be an issue with going from a larger house to a smaller house, we have already gotten a storage unit, at least for now.
But take a look at this darling little mudroom spot just inside the door from the garage! I can't wait to add some artwork and baskets.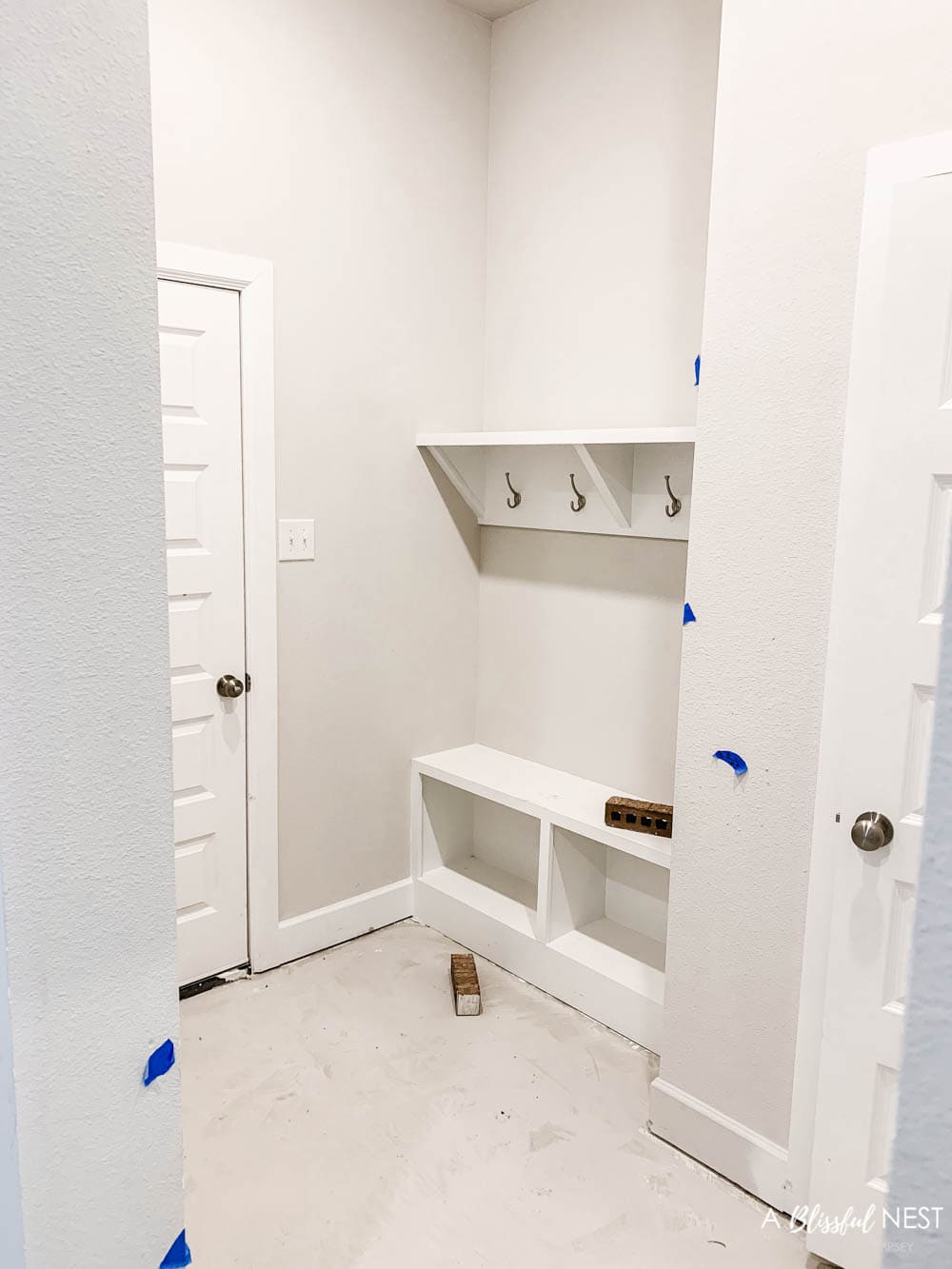 I promise to share more soon and I will do a video walk-through over on IG in the next couple of weeks.
We are getting so excited to push forward with this new journey!
Follow along to get more of my tips on home decor, DIY, and lifestyle on the following: