Top 10 Favorite Summer Drink Recipes
This post may contain affiliate links. Please read our disclosure policy.
I have no idea why I've been pinning some of these yummy summer drinks. Maybe because the weather is warming up and I am looking for some of my favorite summer drink recipes to save for later? Yep, I think so!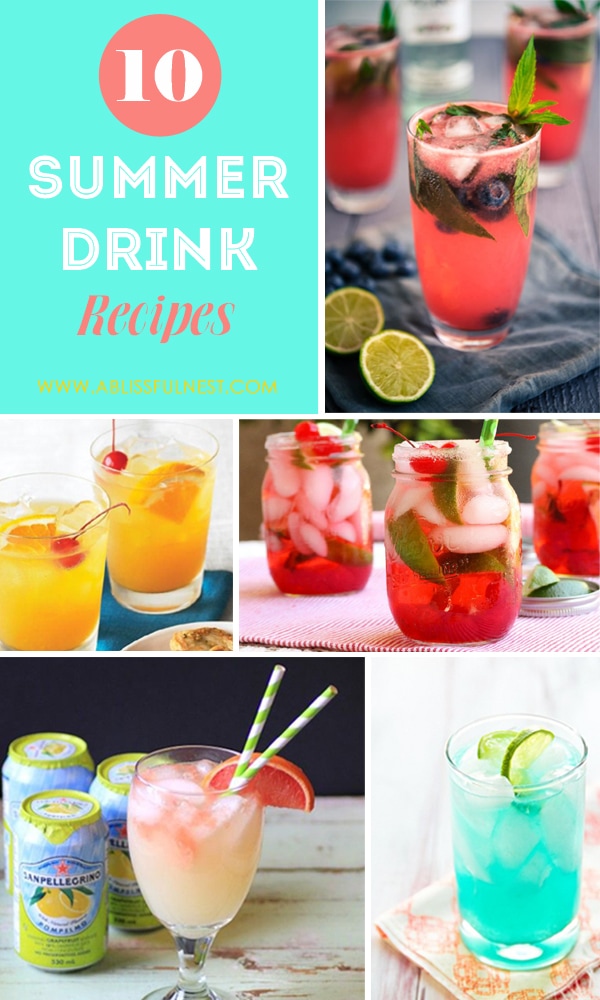 I thought you might like to book mark some for yourself for those summer evenings with friends too. Beware. You may want to dive into your screen!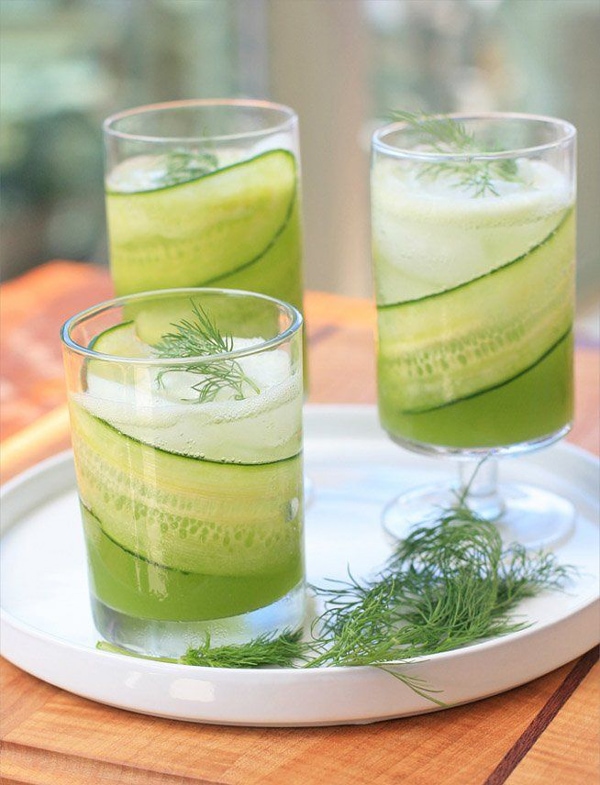 Nothing screams summer more than a cool and refreshing drink like this Cucumber and Citrus Mocktail. With some thin sliced cucumber wrapped inside and a smidgen of dill, your guests will be wowed for sure.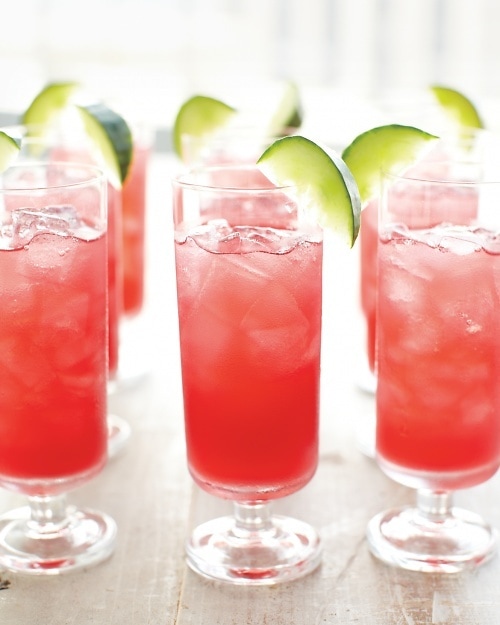 This Cucumber Cape Coder is super cool and refreshing with a splash of tartness. Made with some lime and cranberry juice, this unique combo is perfect for those summer nights.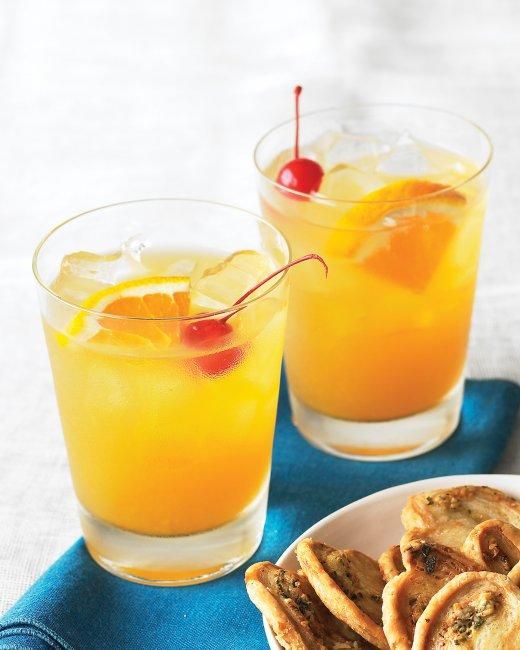 Whisky Sours take me back a bit to when my family would entertain and I love that it is a classic drink that most guests have had before and loved. Add a cherry or orange slice to the side for a little garnish.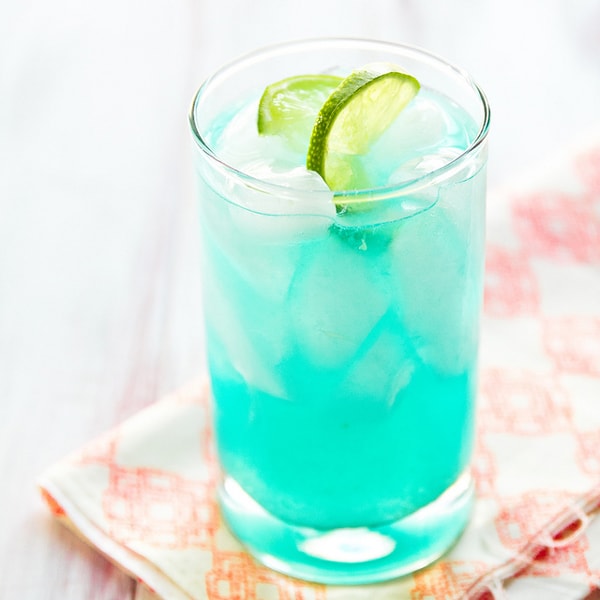 This drink just looks like the beach! The bright color comes from using curacao and it sure does looks tasty making this Blue Margarita one of my favorites.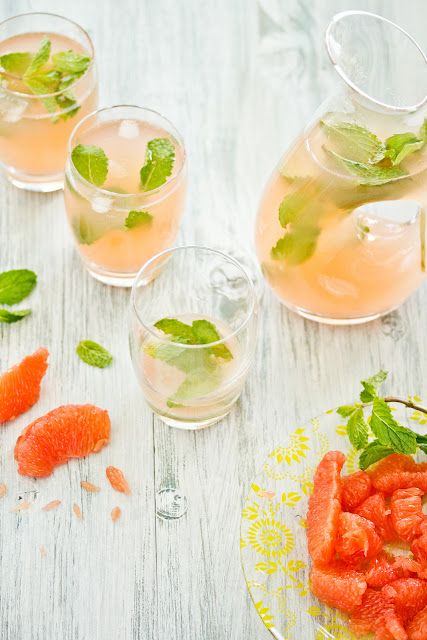 Grapefruit and Mint are too of my favorites and mixed together gives you a tart yet intoxicating drink. There is no alcohol (at least in this recipe!) so even the kids can enjoy!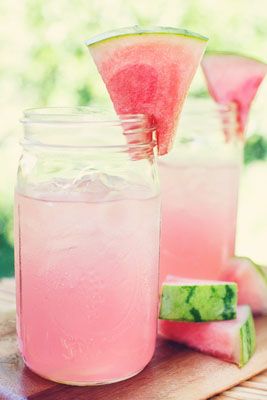 This is another great one for the kids! The Watermelon Breeze is cool and refreshing for those hot summer days.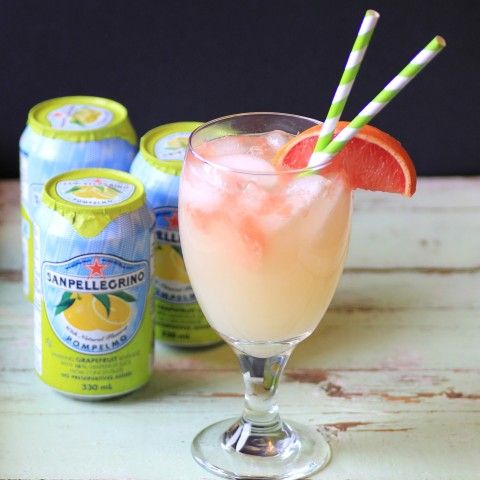 Everyone loves a frothy drink with fresh fruit. This Grapefruit Frizz is THE perfect porch sipper as she says!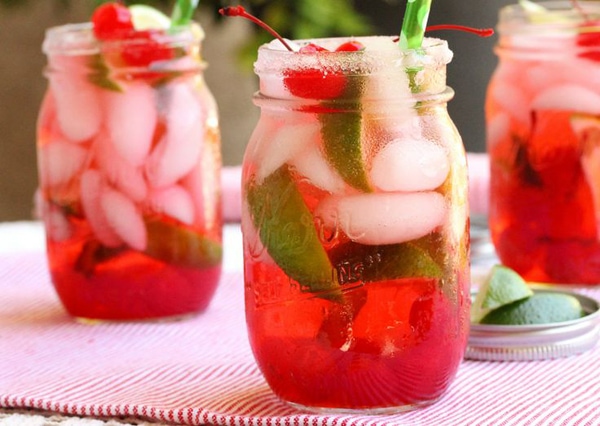 I don't know about you but I loved Shirley Temples as a kids and this updated version looks super yummy! With some cut limes, it gives it a little kick.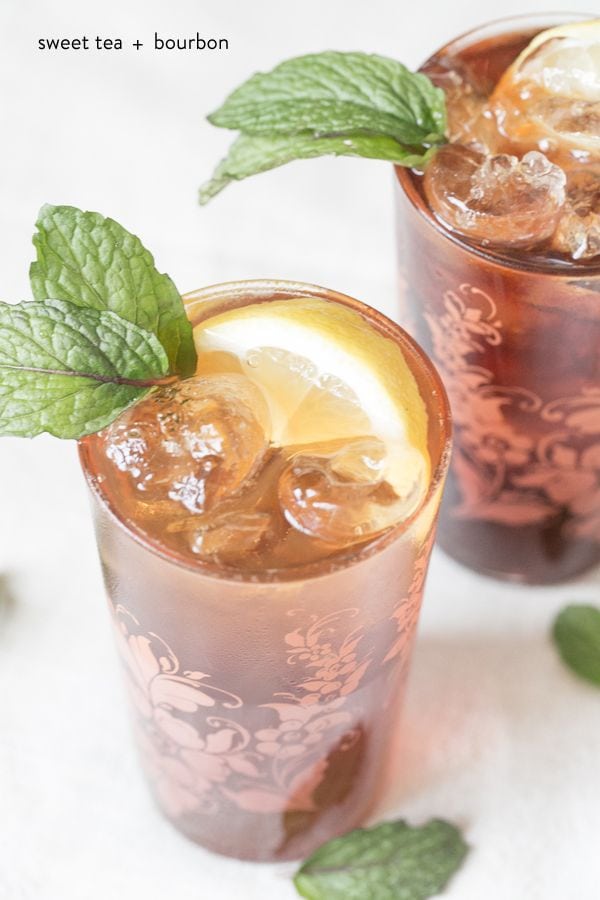 Now that we live in the South, I am dying to try some Sweet Tea & Burbon. This one simply looks so tasty and I have a feeling a little kick hits you later on. Maybe a one drink minimum for me on this one!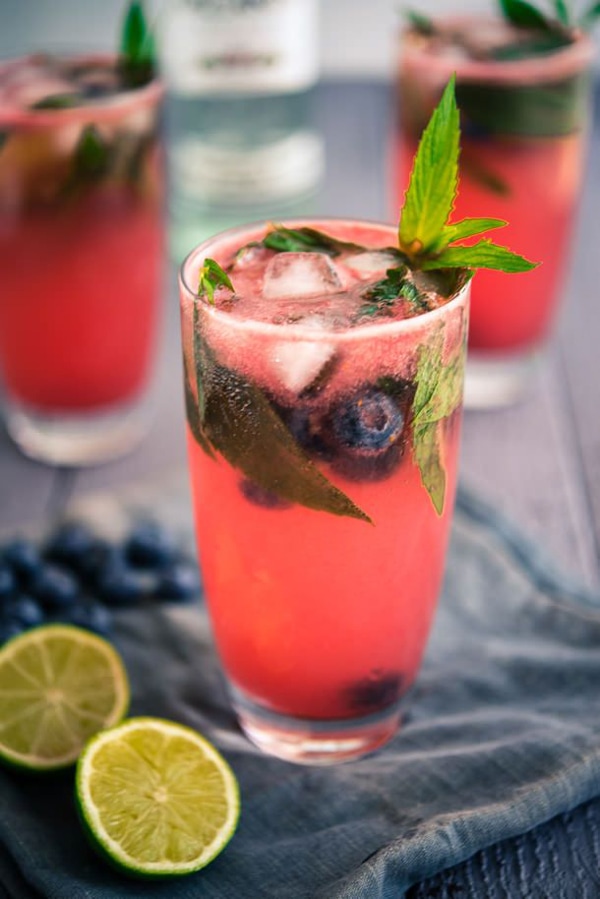 I saved my favorite for last! I am a huge mojito fan and this one mixed with watermelon and blueberries looks so delicious. If you are coming to my house this summer, you will definitely be served one of these for sure!
To see more of Rebekah's yummy summer drink recipe picks, visit our Pinterest board here:
Follow Rebekah Dempsey | A Blissful Nest's board YUMMY DRINKS on Pinterest.