The Friday Five
This post may contain affiliate links. Please read our disclosure policy.
Happy Friday friends! I am back with another edition of The Friday Five where I share five things that have caught my eye for the week, are in my shopping cart or I am using in some new designs.
You can check out past The Friday Five's HERE and get even more ideas!
This week I am sharing a beautiful open concept living area, coziest fall throw pillow, an incredible fall candle, trendy jeans for the season and the perfect designer inspired pair of shoes you need to add to your closet!
I hope you love this week's picks!
1. This beautiful open concept living area designed by Amy Storm and Co. made my jaw drop! It's SO pretty. I love the natural beams and all of the natural light from the french doors. So, so pretty! Check out the entire home here.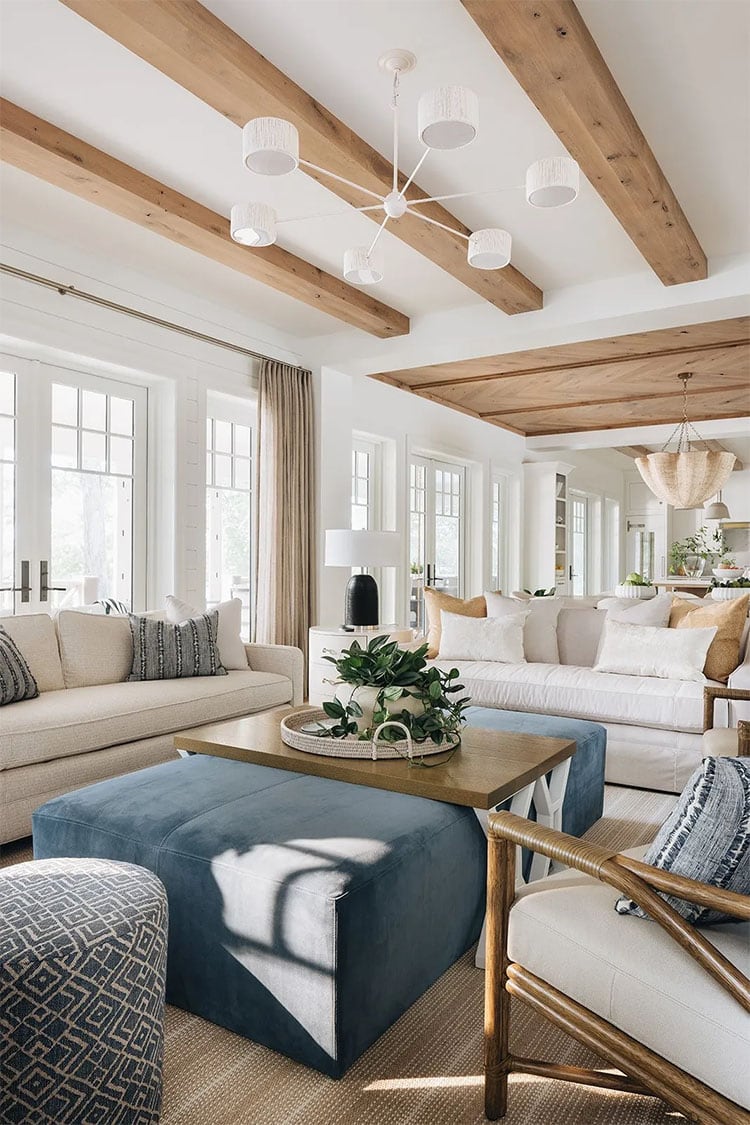 2. These wide leg jeans are the perfect wash for fall! Wide leg jeans are so on-trend and this pair is at a great price point and they have amazing reviews. Shop these wide leg jeans here.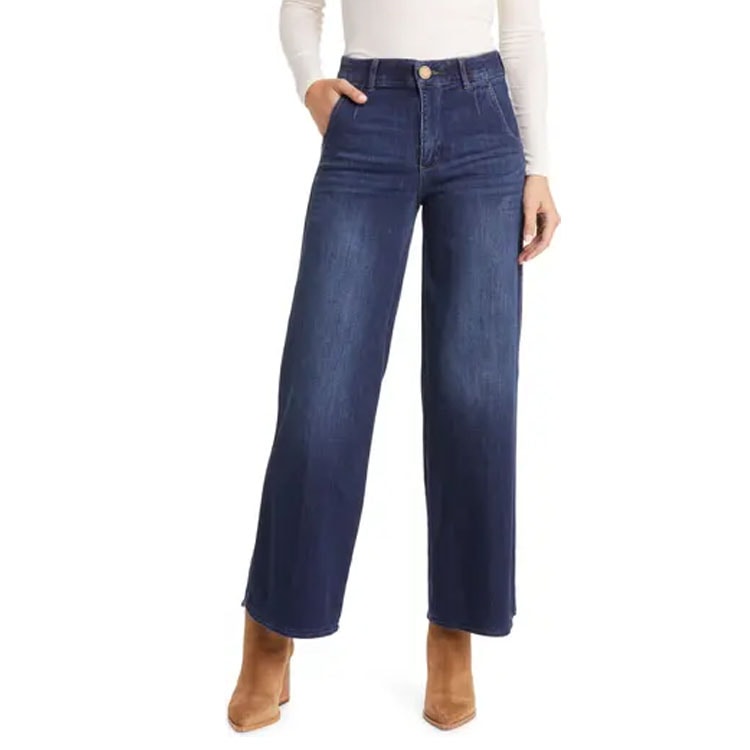 3. This bobble knit throw pillow is so perfect for fall and into winter and the holidays too! It's the perfect neutral, cozy pillow to add to your collection and it's only $25! Shop it here.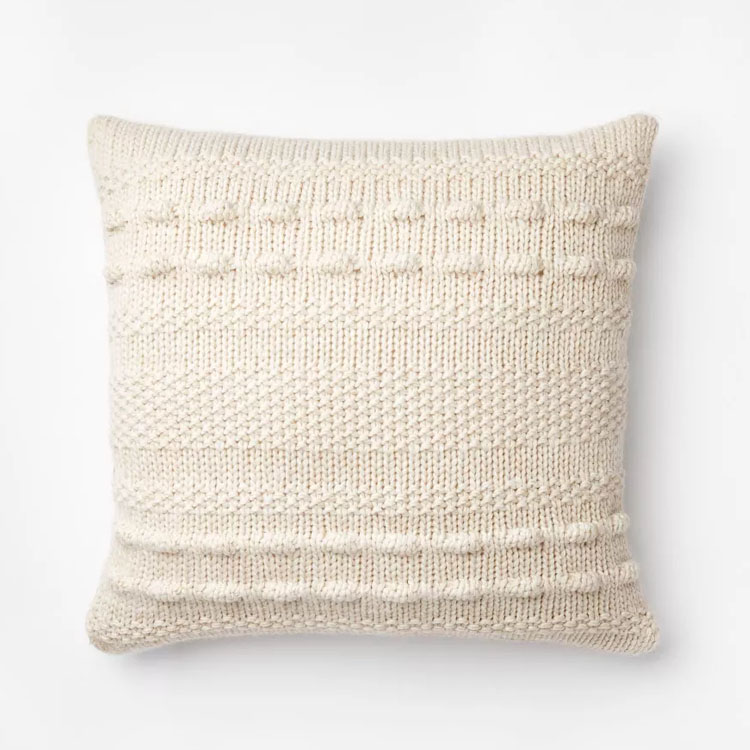 4. Lately, these sandals have become super popular… They're inspired by the Hermes pair which are well over $1,000! They have a super similar look and these are under $100. They come in a ton of colors and while I know it's fall, this is the perfect time to buy a pair of staple sandals like these! You can wear them into fall too – I love this color combo. Shop these strappy platform sandals here.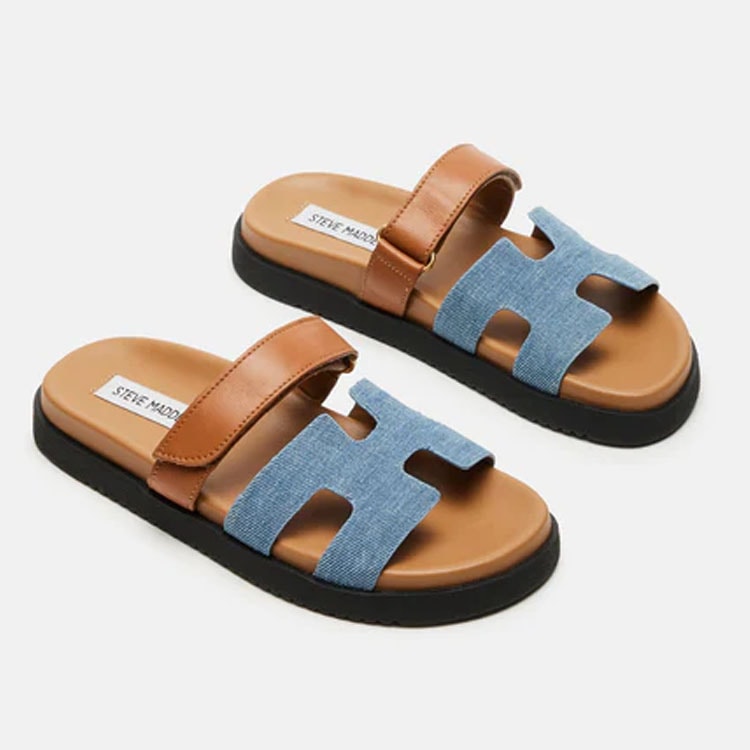 5. I love finding new fall candles and this pumpkin woods candle has amazing reviews and it's only $10! Add it to your home while it's still stocked – it'll be perfect to light throughout the next few months! Shop it here.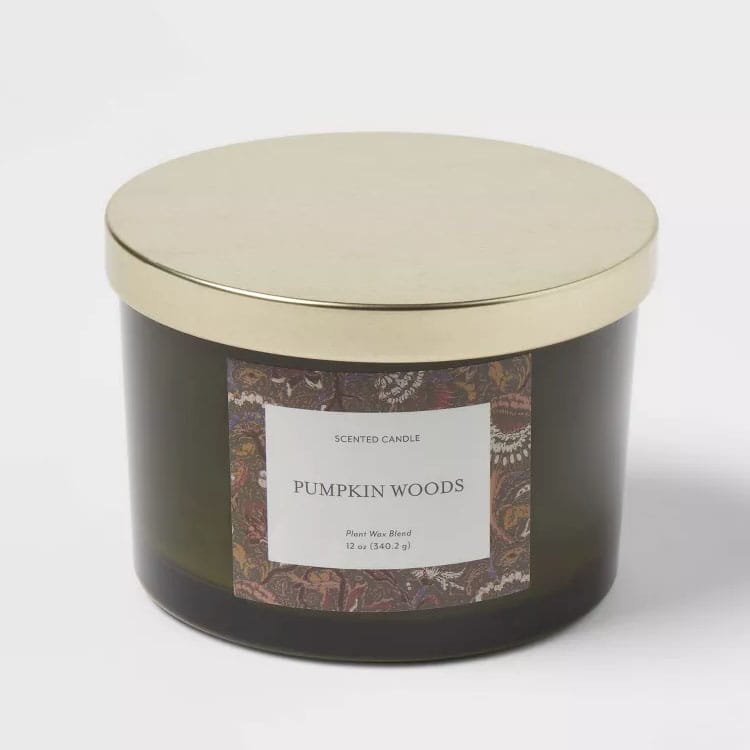 I hope you loved this week's fun picks and have a great Friday!