Valentine's Day Decor Ideas for the Kitchen
This post may contain affiliate links. Please read our disclosure policy.
Hi there and Happy New Year to all you A Blissful Nest readers! I'm so happy to be here and am honored to be writing another guest post as a member of Rebekah's Holiday Dream Team. I'm Sheila and I blog about lifestyle and decor over at
Maison de Cinq
.
Now that January is here and all that Christmas decor is put away, things get a little boring and my house starts feeling pretty blah. Do you all feel that way? Since my house was needing a little oomph, and it's been so grey and rainy here, I thought, "Why not start decorating for Valentine's Day a little early?!" So today I'm sharing how I added just a touch of Valentine's Day decor to my kitchen. I didn't want to go too crazy with it yet, but I knew a little red and pink would be just the punch my house needed to chase those blahs away!
Valentine's Day Decor Ideas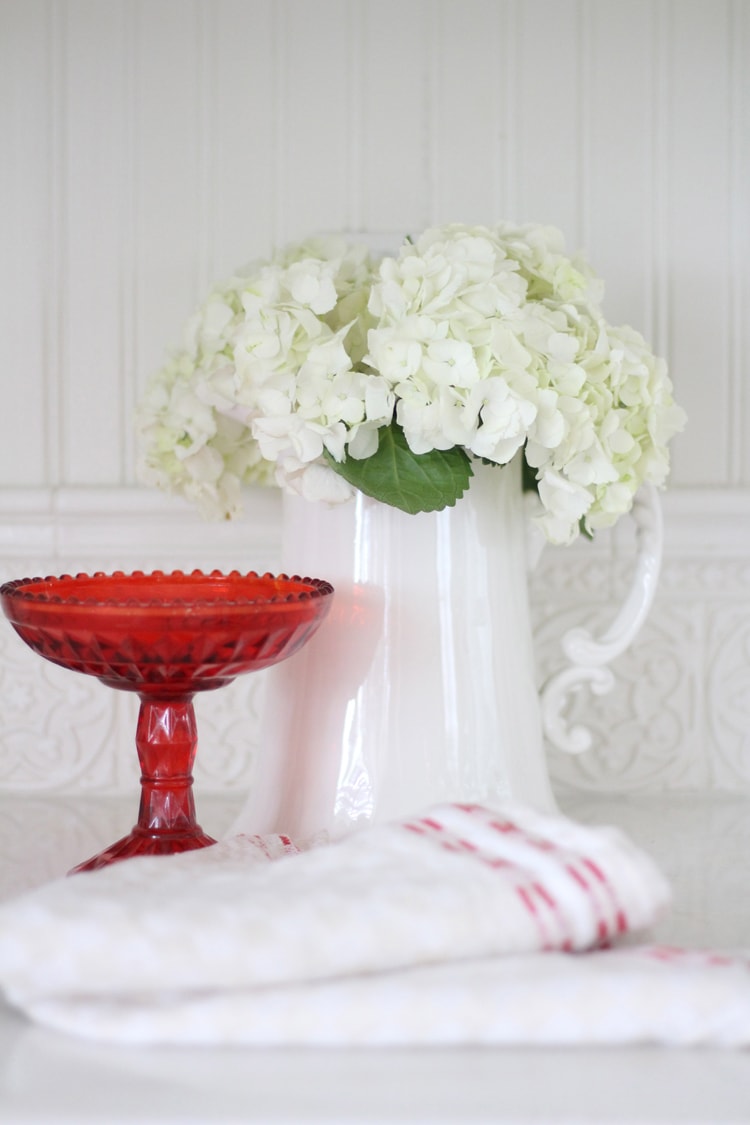 Red isn't a color that goes as well in some other areas of my house, but since my kitchen is white, I can definitely do it in that room. In fact, one of the things I like best about a white kitchen is the fact that I can decorate easily for every season – everything goes with white!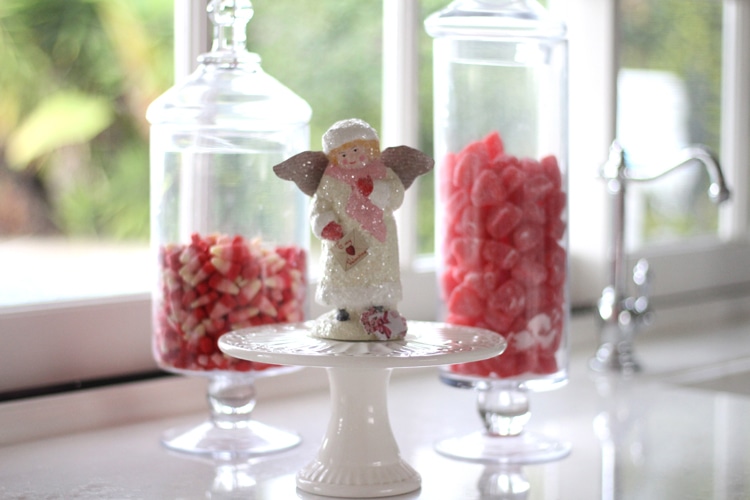 I really didn't want to spend a lot of money (especially after the holidays!), so I challenged myself to just use things that I already had. It turns out I have quite a few red things that work for Valentine's Day as well as for Christmas!
These glass apothecary jars I've had for many years, and I haven't had them out in quite a long time. I decided to fill them with red colored candy that I bought at the dollar store.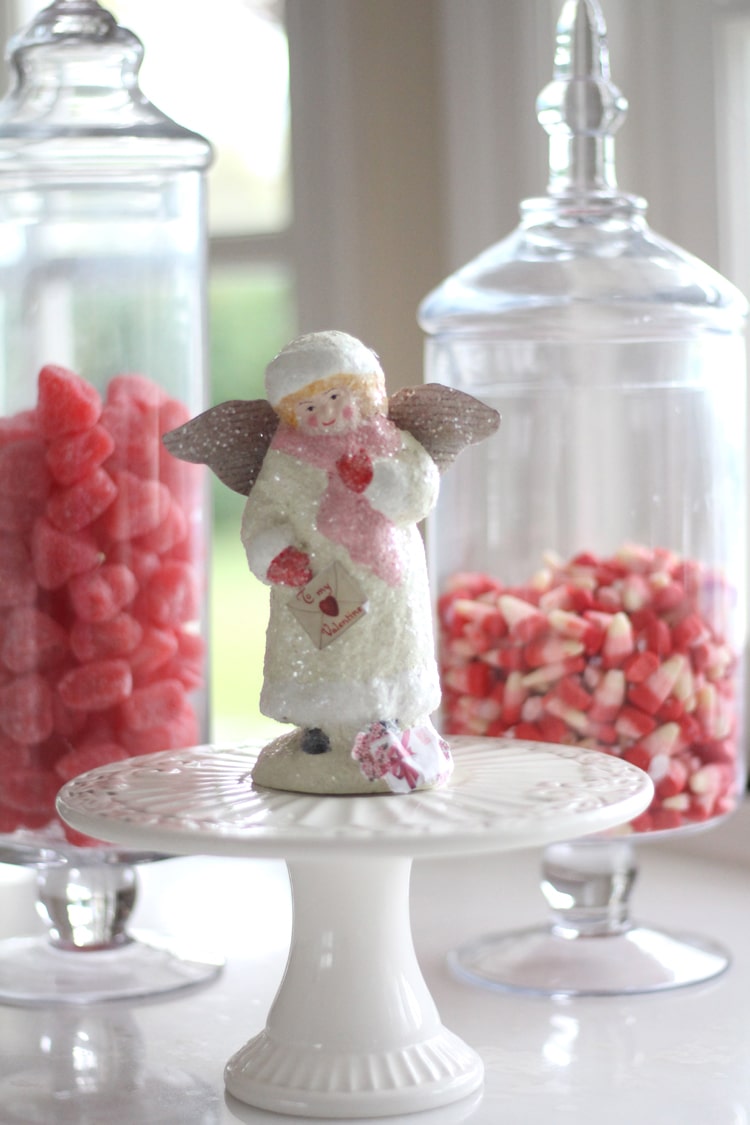 I already had the little Valentine angel as she was a purchase from Etsy last year, and to make her a little more special, I put her on a cake plate. I like the look of this little vignette in the corner of my kitchen. It just brightens up the whole room!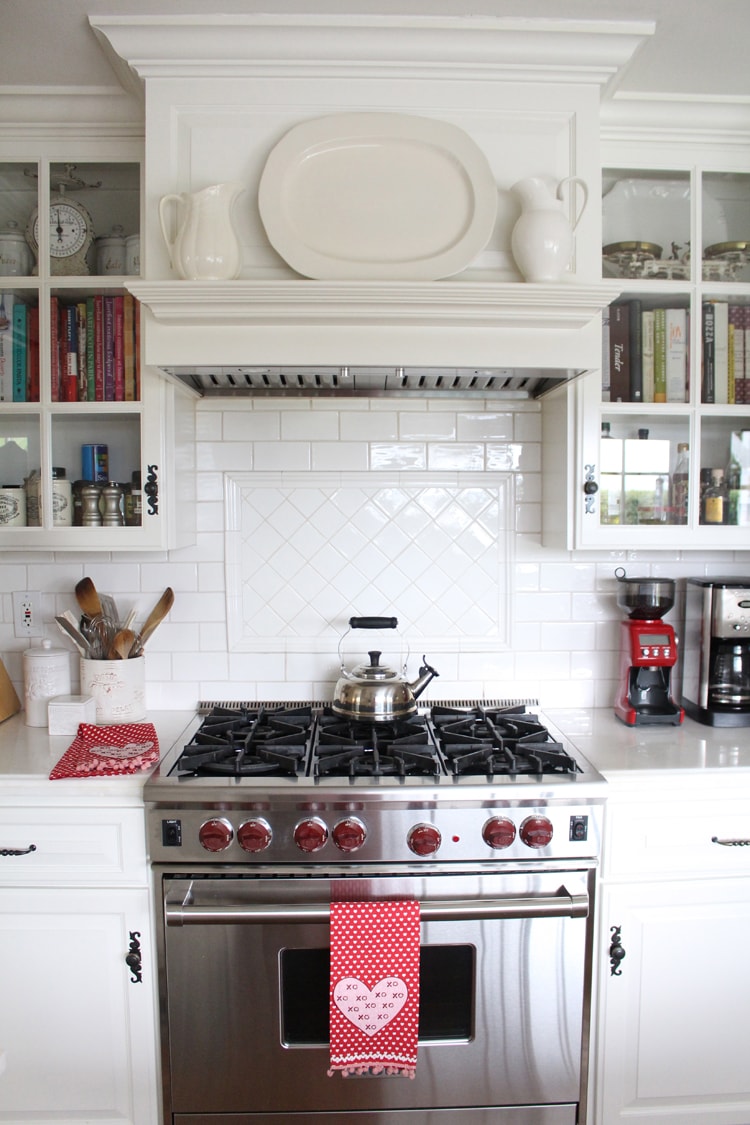 The cute Valentine's themed towels are from a few years ago at Sur la Table, but the coffee grinder is already red so that fit in perfectly!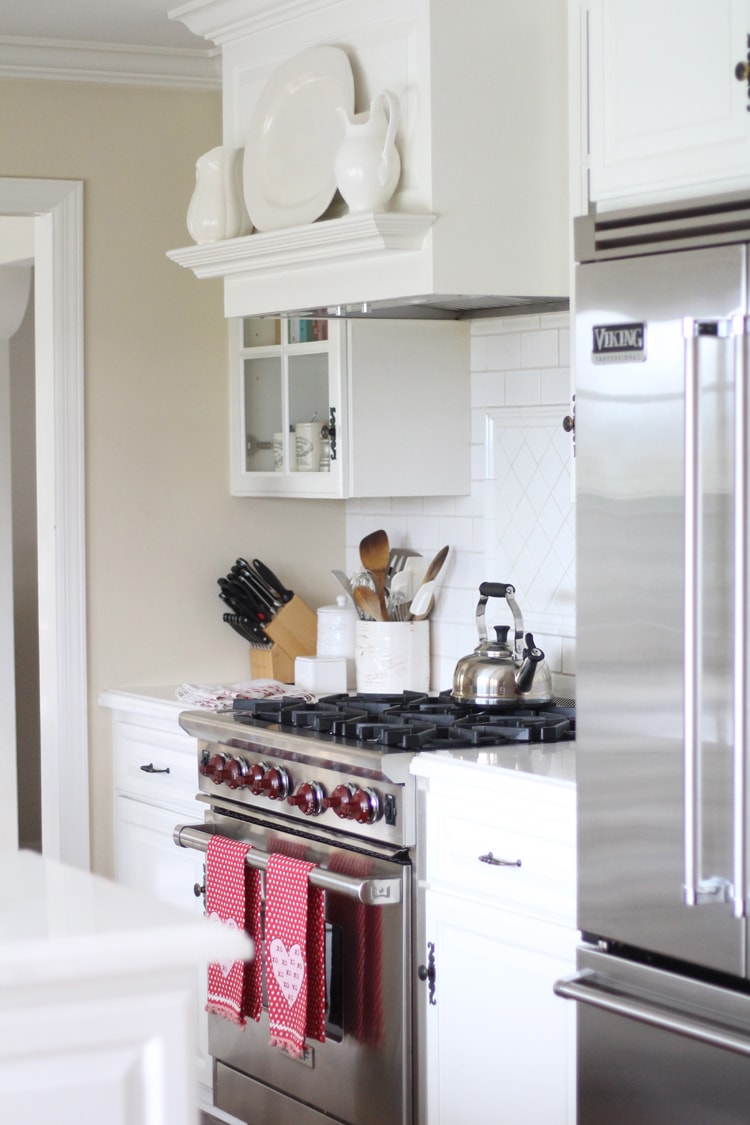 Our breakfast room is adjacent to the kitchen so I knew I wanted to do something on that table to highlight the holiday, but again, just a touch. I wasn't quite ready for hearts all around yet! So, I used a red striped linen runner that I usually use for Christmas. The pop of red is so cheerful!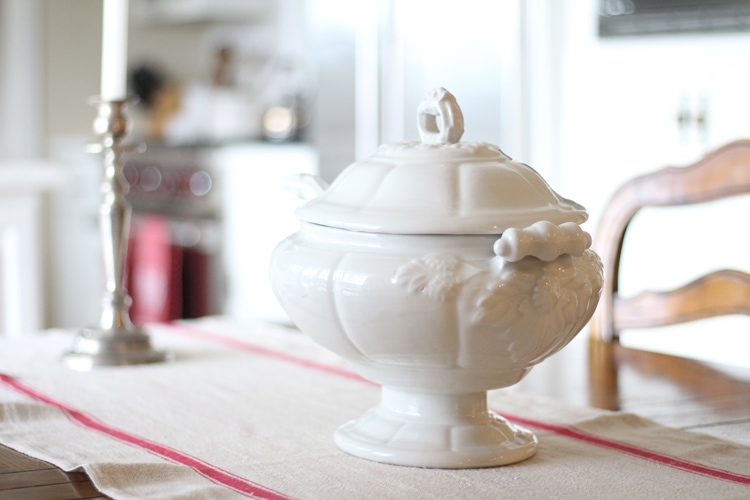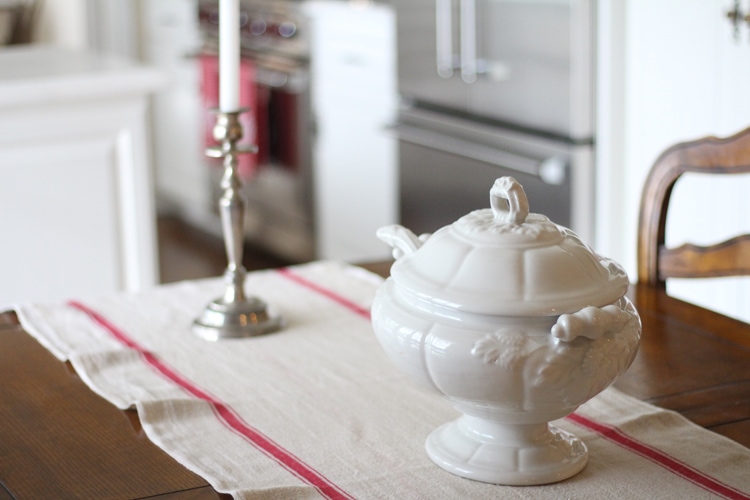 I may add a little more Valentine's decor, and maybe some red flowers, as we get closer to the actual holiday. But for now, this is the perfect amount. Just enough to give the room some punch and chase the winter blues away!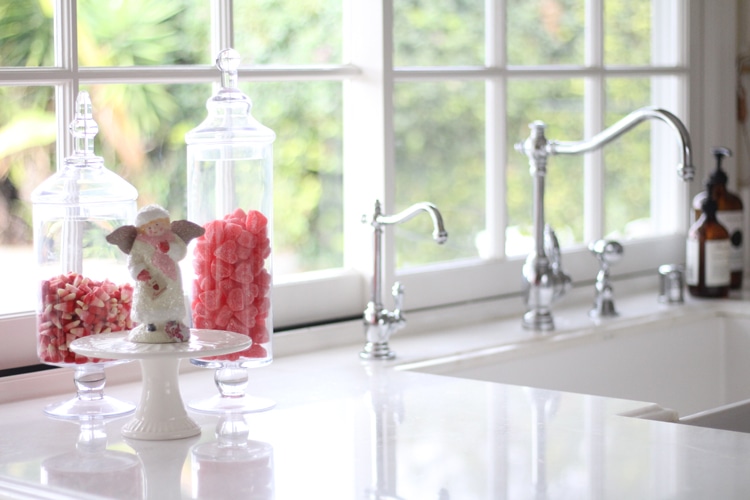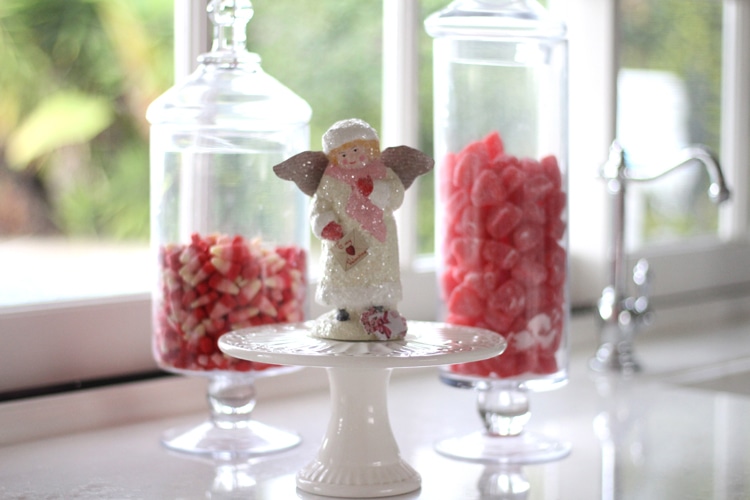 Thank you to Rebekah for the opportunity to write here at A Blissful Nest. I've enjoyed it so much and look forward to hopefully collaborating again! And I hope some of you will pop over to
Maison de Cinq
and say hello!
Sheila
xo