Our Classic Fall Front Porch
This post may contain affiliate links. Please read our disclosure policy.
Welcome everyone to my fall front porch! If you are new here and coming over from DIY Mommy, my name is Rebekah and I am interior designer and have been blogging at ABN for a little over 9 years. I live in Dallas, Texas and have a 9 year old daughter and a few fur balls running around. We are currently building a home and you can read more about that HERE. But let's get back to the good stuff and officially welcoming fall into our home. I created a simple step by step guide to help you recreate something similar to mine and how to layer in seasonal and everyday decor into your final look.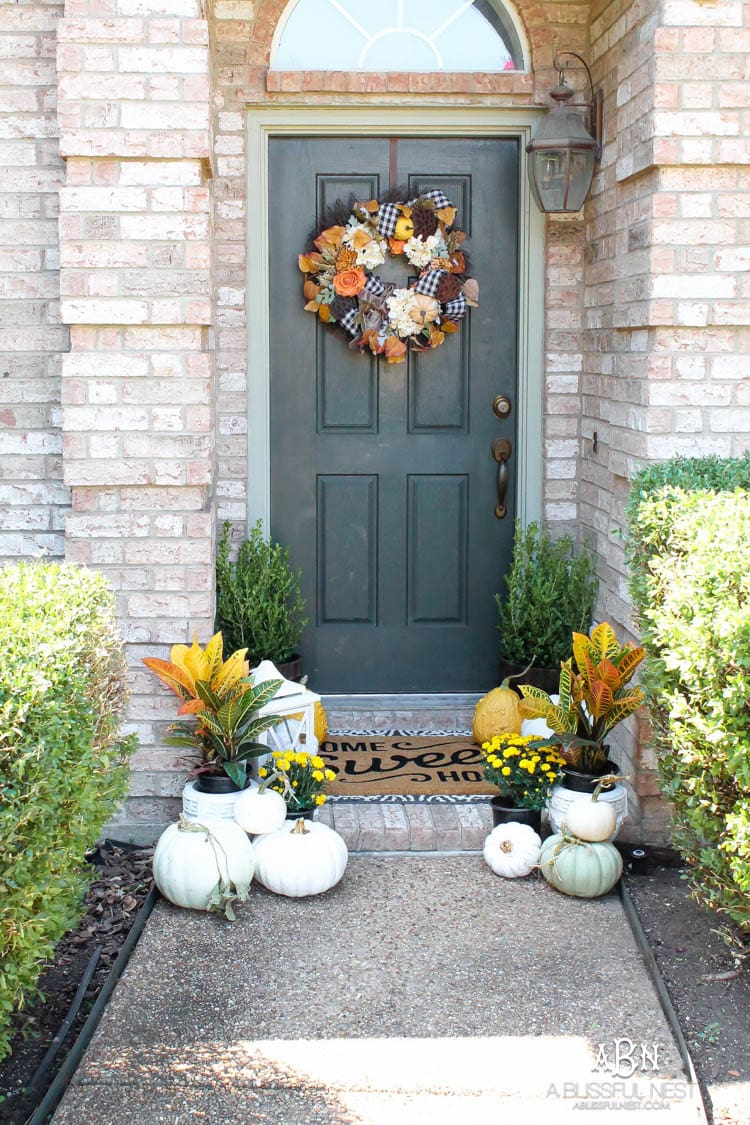 This post contains some affiliate links for your convenience. Click here to read my full disclosure policy.
Classic Fall Front Porch:
Step 1: Pick your color scheme
This year I selected a very traditional look with shades of orange and yellow. Last year's front porch was definitely different and had a turquoise pop to it which is why I thought this year I wanted to go with a more classic look.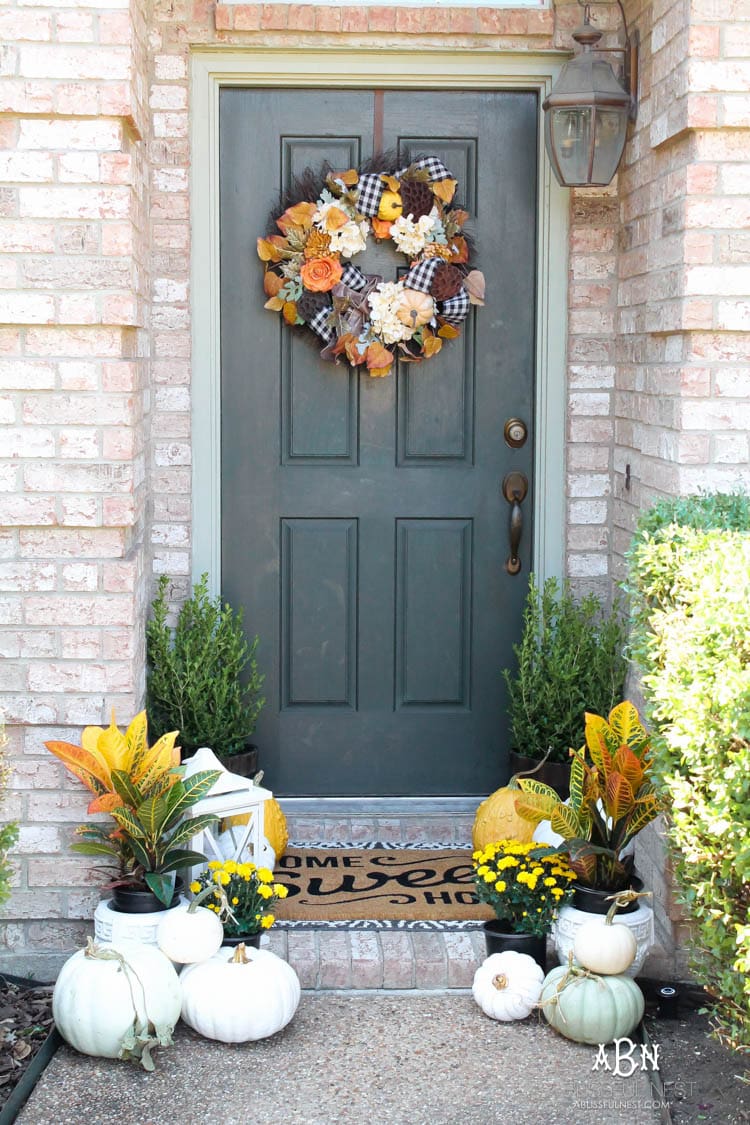 I stumbled on this wreath from Michaels that was 40% off and added some cute buffalo check ribbon as accents. I love the hydrangea (one of my all-time favorite flowers to decorate with) and the pods. I thought it was still missing something though so the ribbon spruced it up a bit.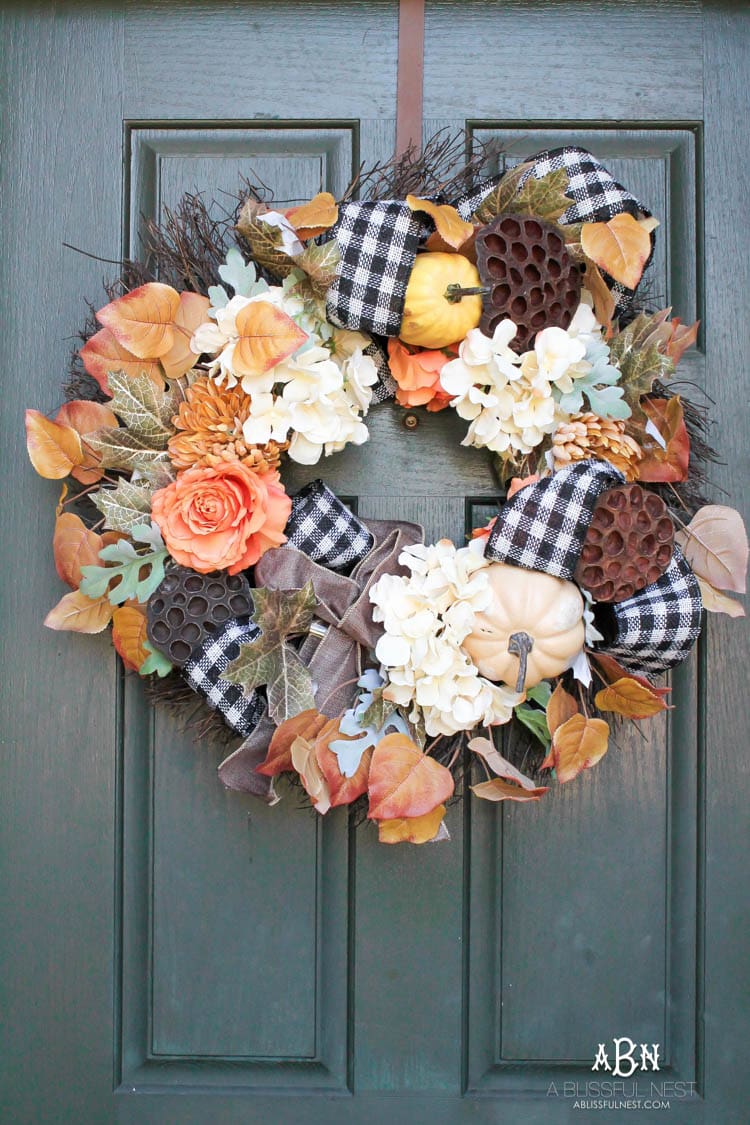 Step 2: Select your plants and flowers
I popped over to my local Home Depot and snagged some season plants for our porch. I tend to get my seasonal plants there because I think they last longer and are reasonably priced. I originally wanted some white mums but I think these yellow ones ended up being a better choice. Can I tell you how hard it is to find white mums around here though?! I got lucky last year but really the stores typically don't have many around here and they sell out fast. So my tip if you are looking for white mums is to look as early as possible and even ask when they are coming in.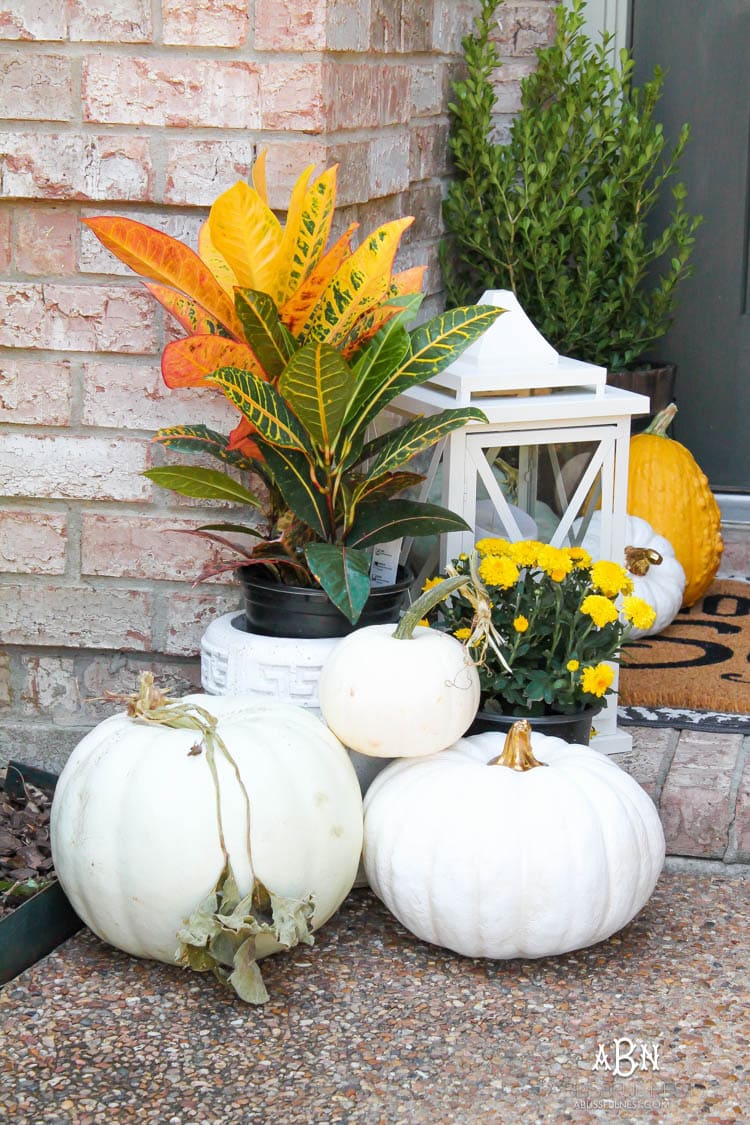 Step 3: Fill in with everyday decor
I like to add a piece of everyday decor to my front porch. I think it gives it a more warm and inviting look. I got this white lantern at Tuesday Morning but this one is very similar. I think everyone should have a white lantern . . . . or two. They go with everything! And this will look so pretty when we add our carved pumpkins out here and light them up at night. A few other pieces I like to add to a porch are candlesticks, buckets, baskets, small stools, and stands. Of course, this depends on your porch side but these are some nice options to look and see if you have any laying around.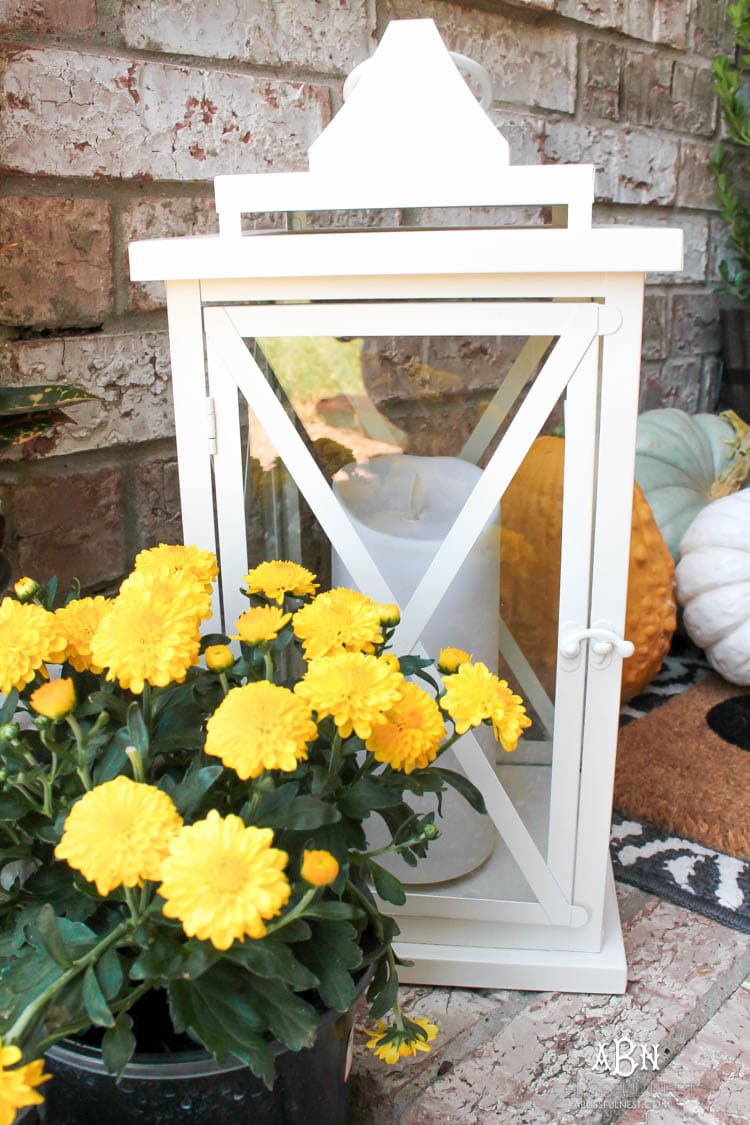 Step 4: Tuck pumpkins in
Now, this can be a hard one if pumpkins have not hit your stores yet. So I picked up some cute faux ones from Homegoods and Tuesday Morning for fillers. But typically I get my plants and items from my home I am bringing out onto the porch and then fill in the nooks and crannies with pumpkins. I love my porch to fill full and look like a mini pumpkin patch. My daughter absolutely loves walking up to the front door when it looks like this. This is the time of year when I think the more the merrier on a door stoop for the season!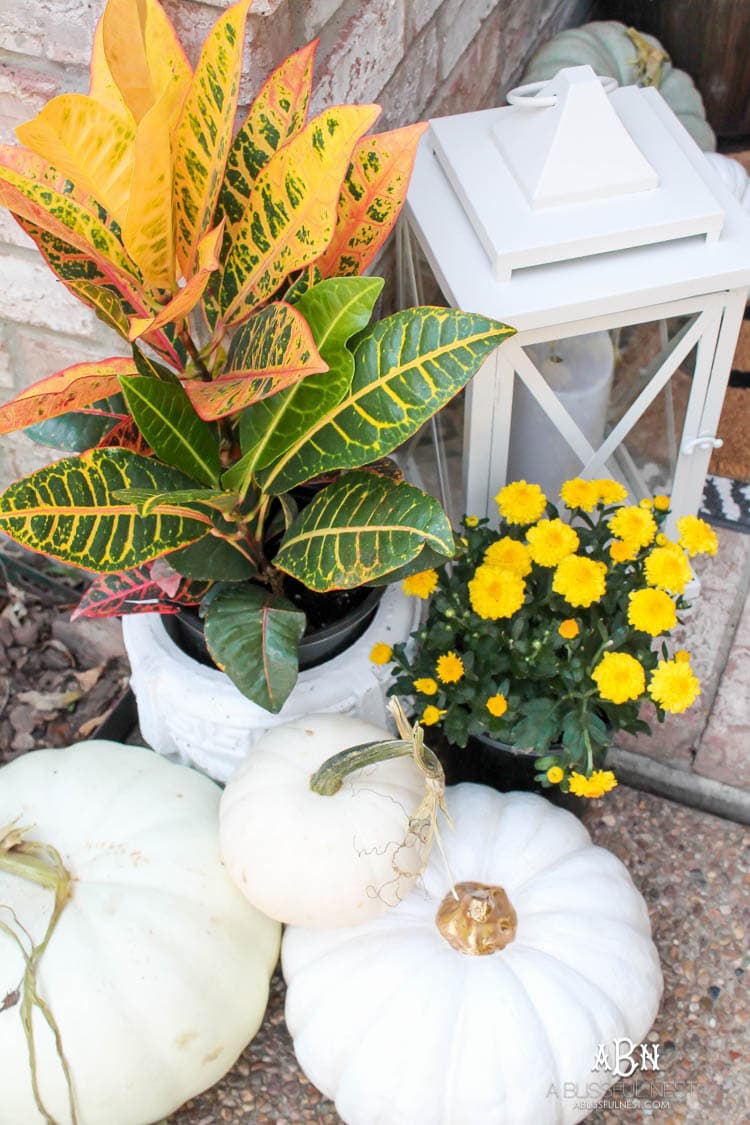 My Calloway's ended up getting pumpkins just this week so Lauren and I bought a bunch of white pumpkins, yellow gourdes, and pale green cinderella pumpkins to mix in.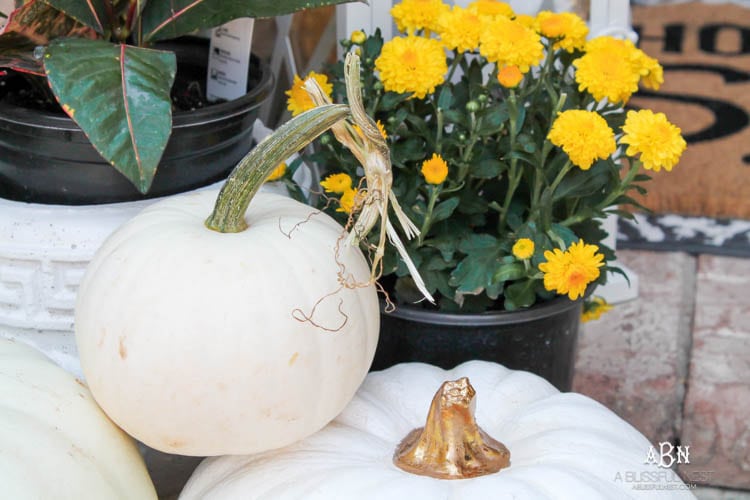 Step 5: Repeat to the other side
I then mimicked what I did on the other side onto this side sans the lantern. I like to be matchy matchy but leave a detail out here and there or move something in slightly a different place for a more whimsical look.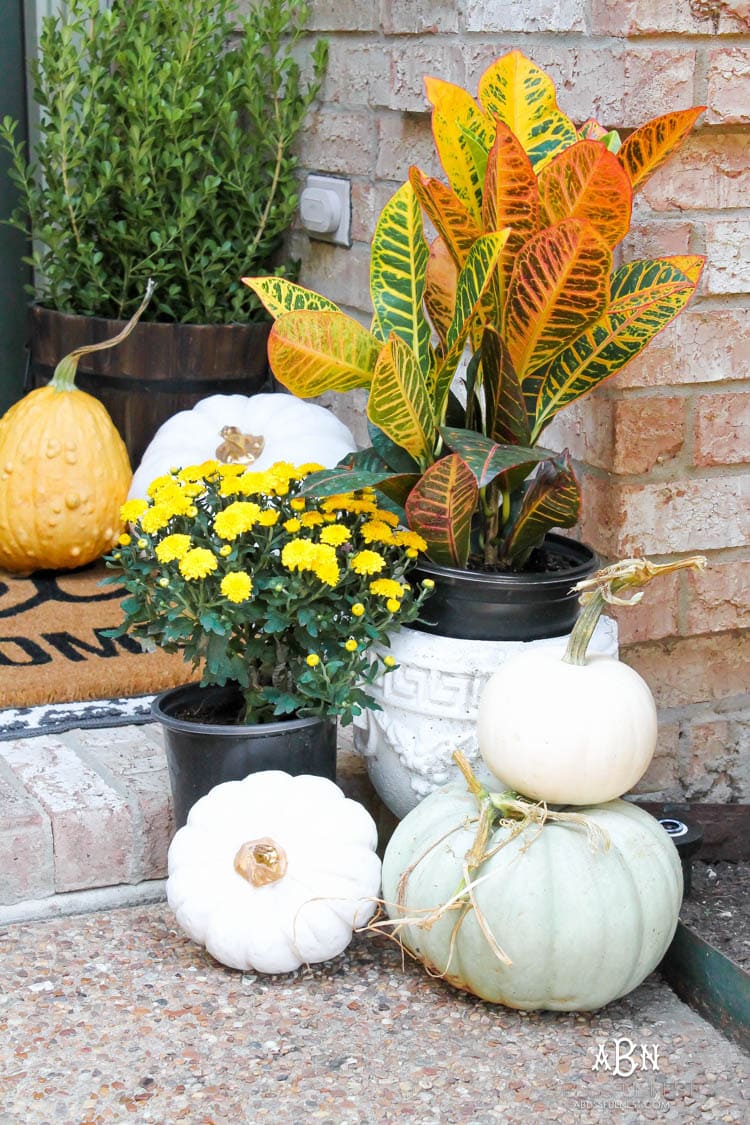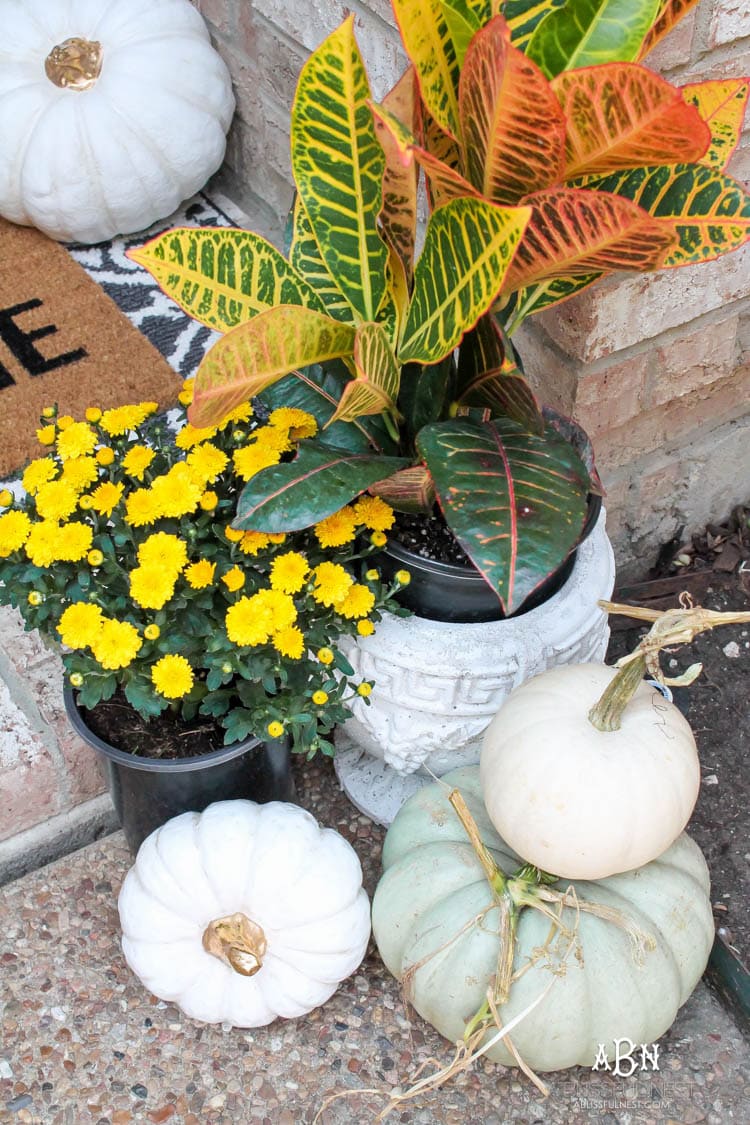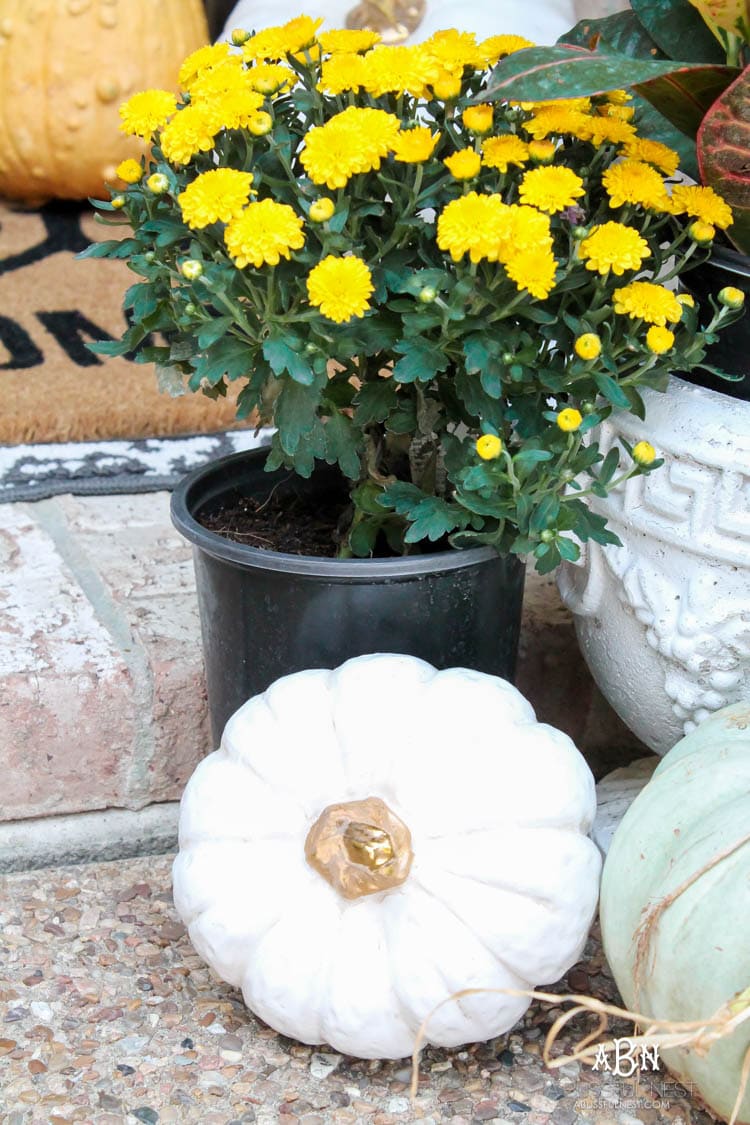 Step 6: Layer your doormats
One of the things I love to do the most is layer my doormats. I did it last year with a more modern turquoise one and then picked a grey and white one (here is one similar) this year for a more graphic look. I love a good pop of pattern in whatever I am designing and think this really finishes off the space.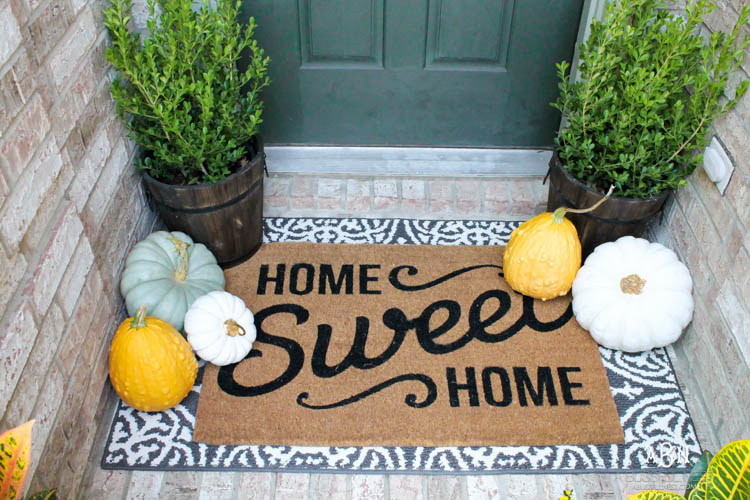 Here are some similar styles to get the same look: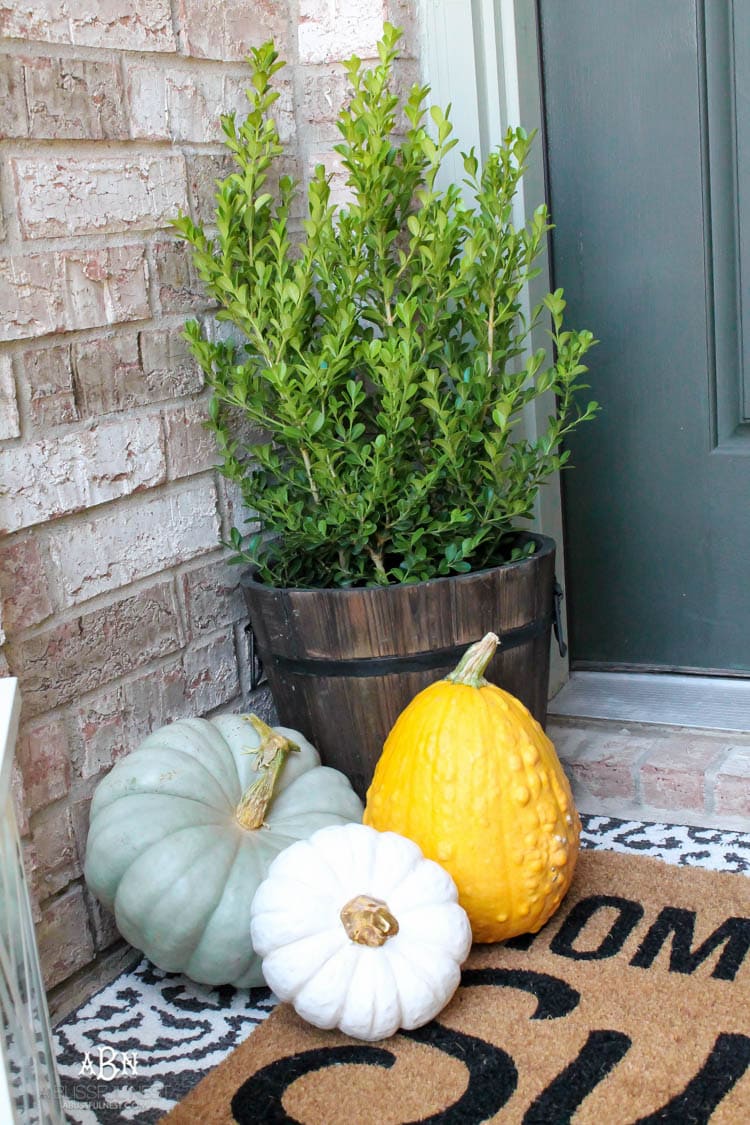 Step 7: You're done!
I hope you have loved my tiny yet full of color and pattern fall porch. Our next house's porch is small too but I think there is so much you can do with a small space.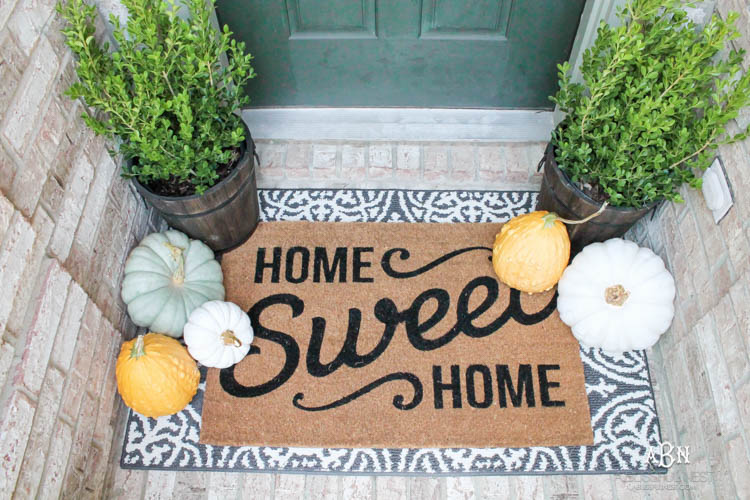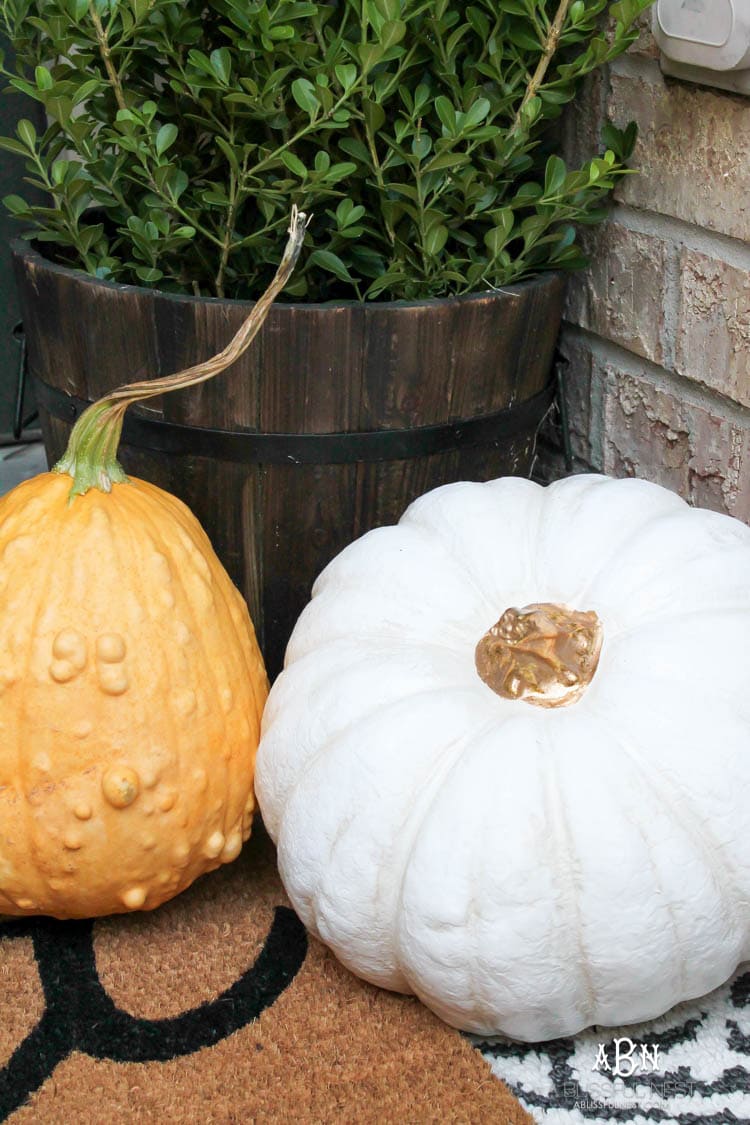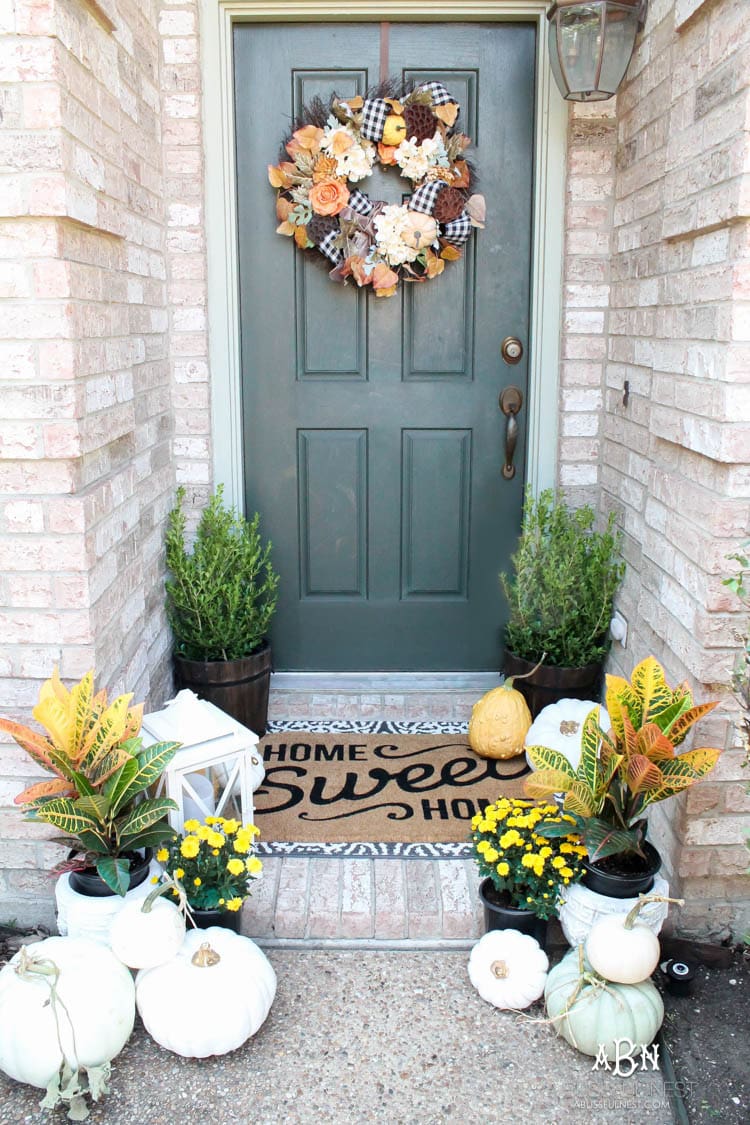 Next head to my friend Tam's blog Citrineliving for some more gorgeous front porch inspiration!
Make sure to not miss my other blogger friend's fall front porches for even more fall decor inspiration ideas!
NEED TO BOOKMARK THIS POST FOR LATER?
PIN OUR IMAGE: