Our New Adventure Begins . . . .
This post may contain affiliate links. Please read our disclosure policy.
Hey friends! We have some super exciting news today to share. FINALLY we have decided on a permanent spot for our family here in Texas! 4-1/2 years ago when we moved to North Dallas we had NO idea where we wanted to go and settle down. We moved to Texas with no friends, no family and only coming once to see the area. It was on a prayer and a wing that it would work out for us. We picked our home from a map on the internet and have rented this whole time while trying to see where we wanted to be. And honestly we got quite burned by the market in California and my husband and I have been hesitant to put our feet back into the water. But as Lauren has gotten older we have found a more urgent need to get her settled in the school and friends she will be with while growing up. It seems like these last 4 years have flown right by! So here is how we found #ourwaterviewhome.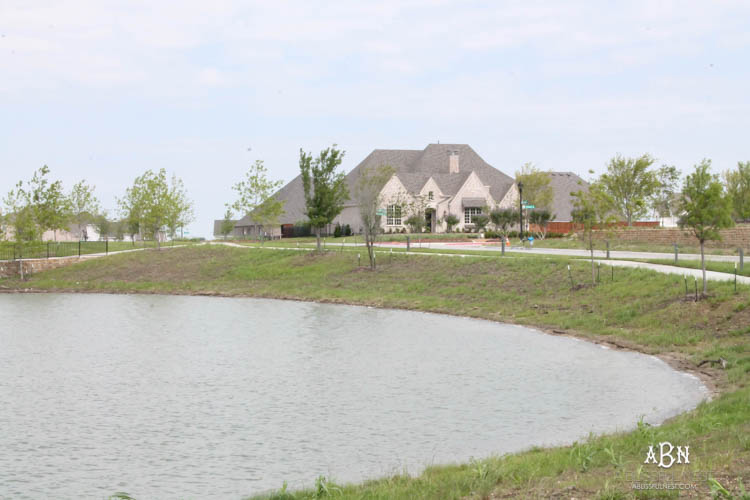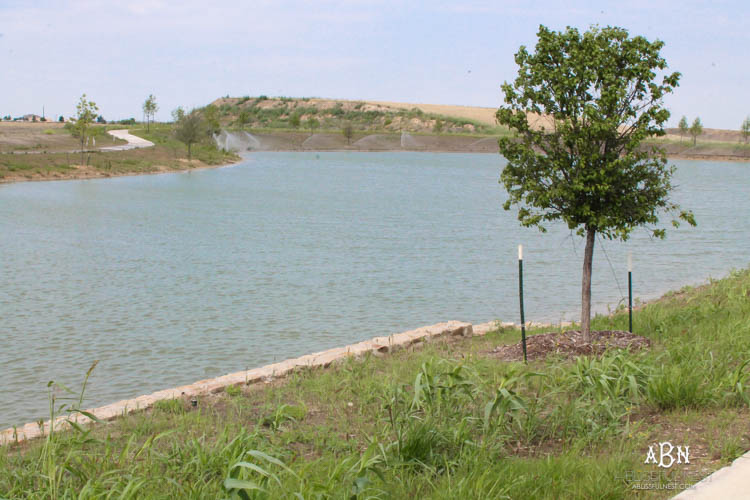 It all goes back to the weekend of Mother's Day. I had just gotten back from my amazing trip to New York City with MacKenzie-Childs (you can read all about that HERE) and I decided all I wanted to do for Mother's Day was go exploring. It is something my husband and I have been doing since we met in college. We are notorious for grabbing coffees and taking off for the better part of the day just driving to places locally we've never been before . . . .and my husband always takes me by houses since he knows I love to look at them! We just so happened upon this new up and coming area just a little north of us and fell in love. It is a master planned community (which I had no idea what that meant). MPC are new developments these days that include everything it seems within the "neighborhood". In our particular area we will have 4 pools (with a splash pad for the kids), a restaraunt, 2 elementary schools, concerts in the park, farmers markets and over 200 planned events a year. I love that this makes people be social with everyone else and that it is all in your backyard. But even more importantly we fell in love with this lot with a lake view in our backyard.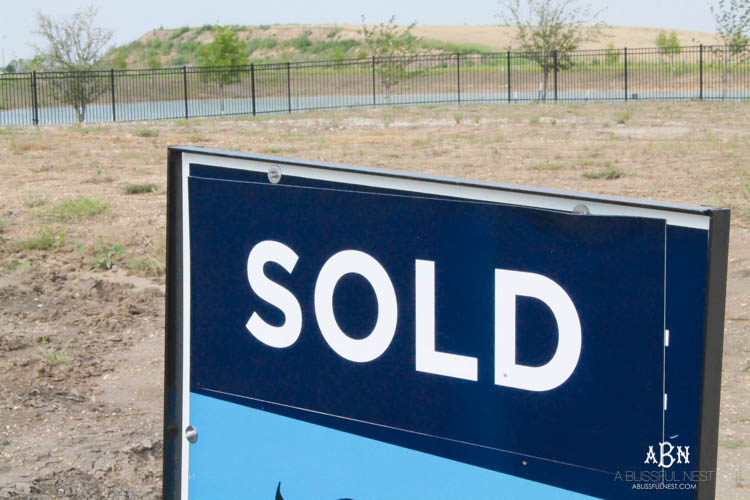 As you can see things are very undeveloped at this point but I can't wait to see it all once it comes together. There is something so exciting seeing a community being built like this. Lauren's favorite thing is to go out on our lot and collect rocks right now. We may not have anything for them to build on once she's done! Just kidding!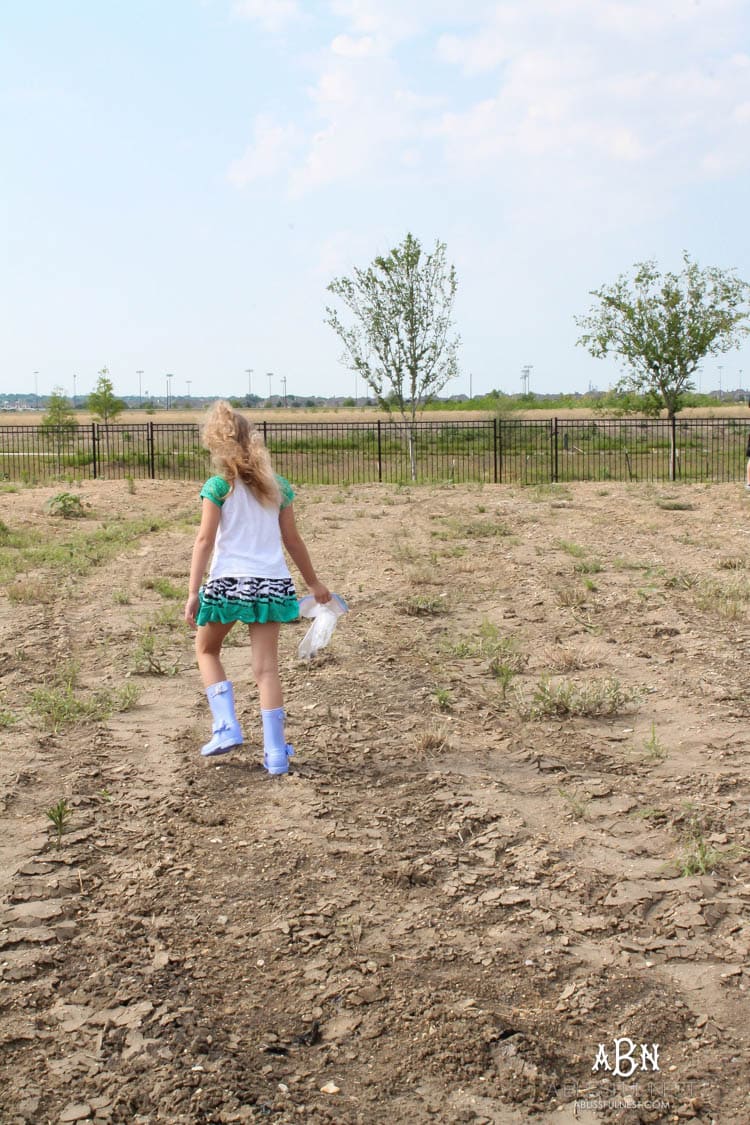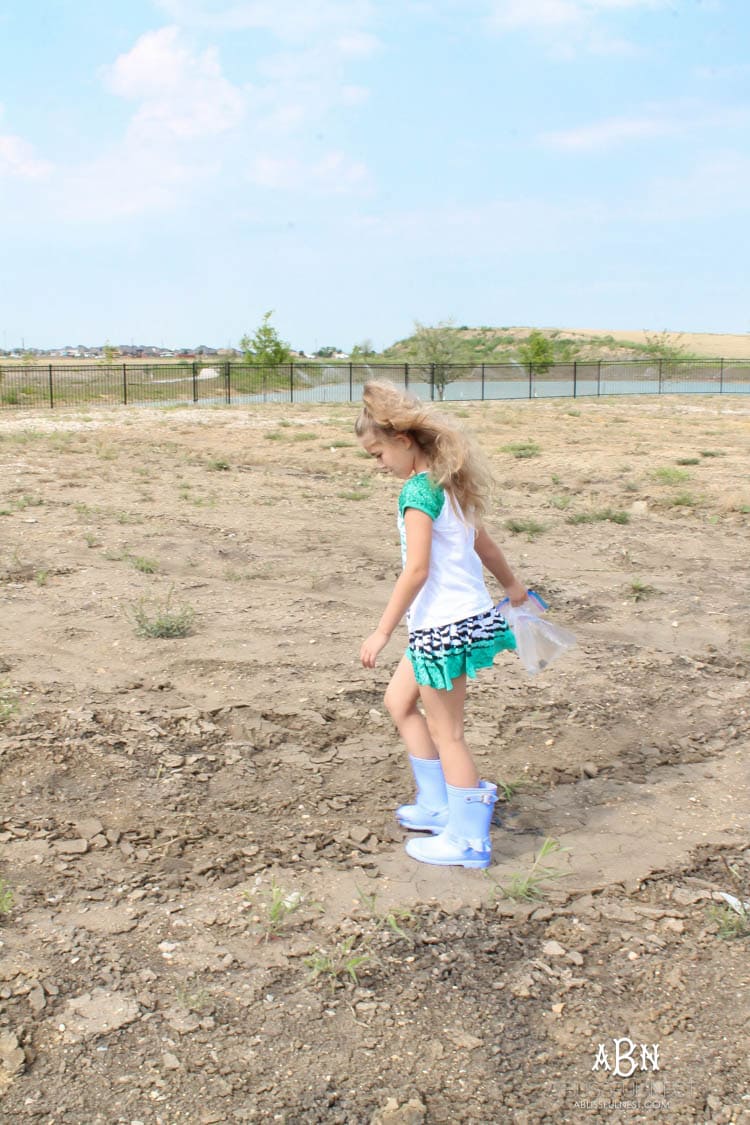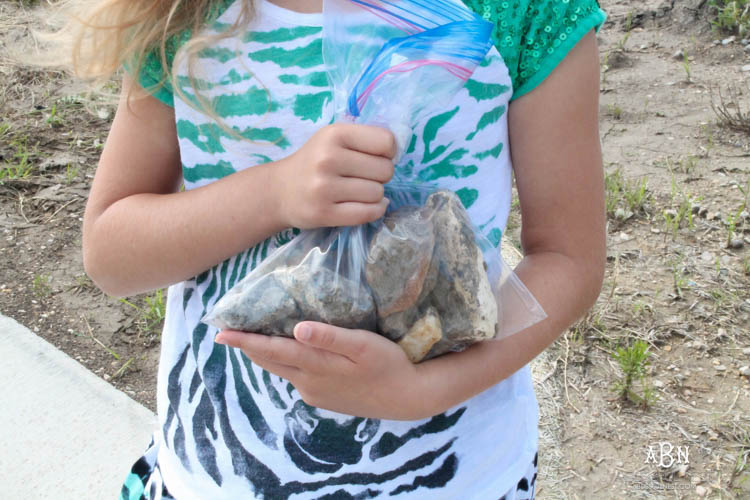 Our lot backs up to this beautiful little lake and we have a gate in our backyard that opens right up to it. They just started stocking the lake with fish so Lauren will be able to go fishing right in our backyard. It's one of her favorite things to do with her grandpa so maybe we can get him to come here more often from back home!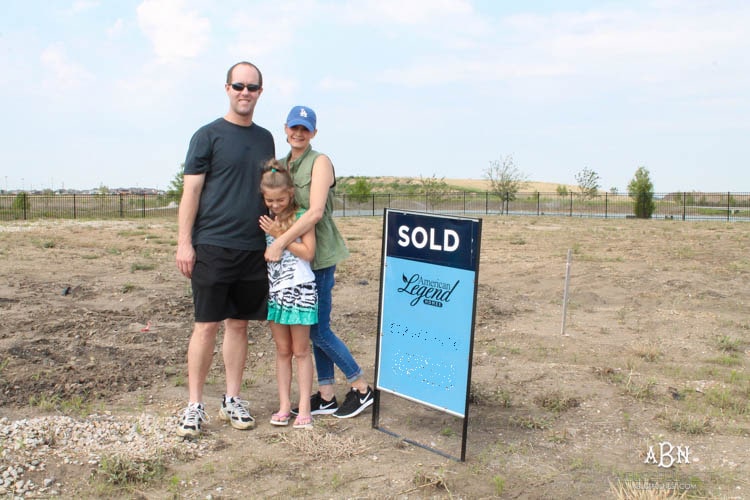 Y'all seriously we could not be more excited to finally put some roots down here in Texas and live in a area like this. If you can't tell we're jumping for joy . . . .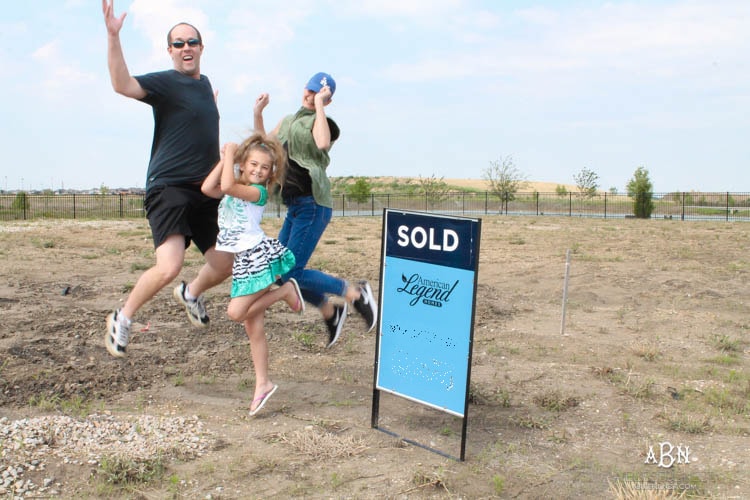 I hope you will join us on this journey as I document the process and share more and more details on our new home build. I've already selected the exterior materials and I will share that shortly.
You can follow along on our journey right HERE and you can search it with the hashtag #waterviewhome on social media.