Affordable Fall Decor Finds 2021
This post may contain affiliate links. Please read our disclosure policy.
Sharing a collection of affordable fall decor finds to help transition your home from summer to fall. Fall decor is arranged as a cohesive decor plan or you can mix and match from each of the collages. Featuring fall pillows, fall wreaths, cutting boards, fall candles, and so much more!
Towards the end of August is when I typically start to slowly transition my home decor from summer pieces to fall pieces inspired by a richer color palette. I generally start with my front porch and then make my way through the main living spaces in my home.
When I get ready to make these seasonal changes, I do A LOT of online shopping to see what is trending and coming out for fall. Two product lines I love the most that are super affordable and always on-trend are the Studio Mcgee line and the Hearth and Hand line at Target.
I generally do not like to spend a ton of money on seasonal changes and can get very price-conscious of how much each thing is which is why I shop at a few very specific places for my decor.
Places to shop for affordable seasonal decor:
Kirkland's
Homegoods
Hobby Lobby
I also like to have a plan of items I am looking for so I don't get sidetracked and take the whole store home! You know what I mean! Ugh, that can happen so easily for me so if I have a set list it gives me better tunnel vision when I am out shopping.
Seasonal decor shopping list:
Pillows
Throw Blankets
Faux Florals + Greenery
Candles
Vases/Pitchers
Wreath/Garland
Lastly, I will pre-shop a lot online and then build mood boards so I can see it all put together. So I thought I would share all the boards I have been building to get ready to buy my seasonal decor and maybe you might see some things you love too.
Affordable Fall Decor Finds 2021:
This post contains some affiliate links for your convenience. Click here to read my full disclosure policy.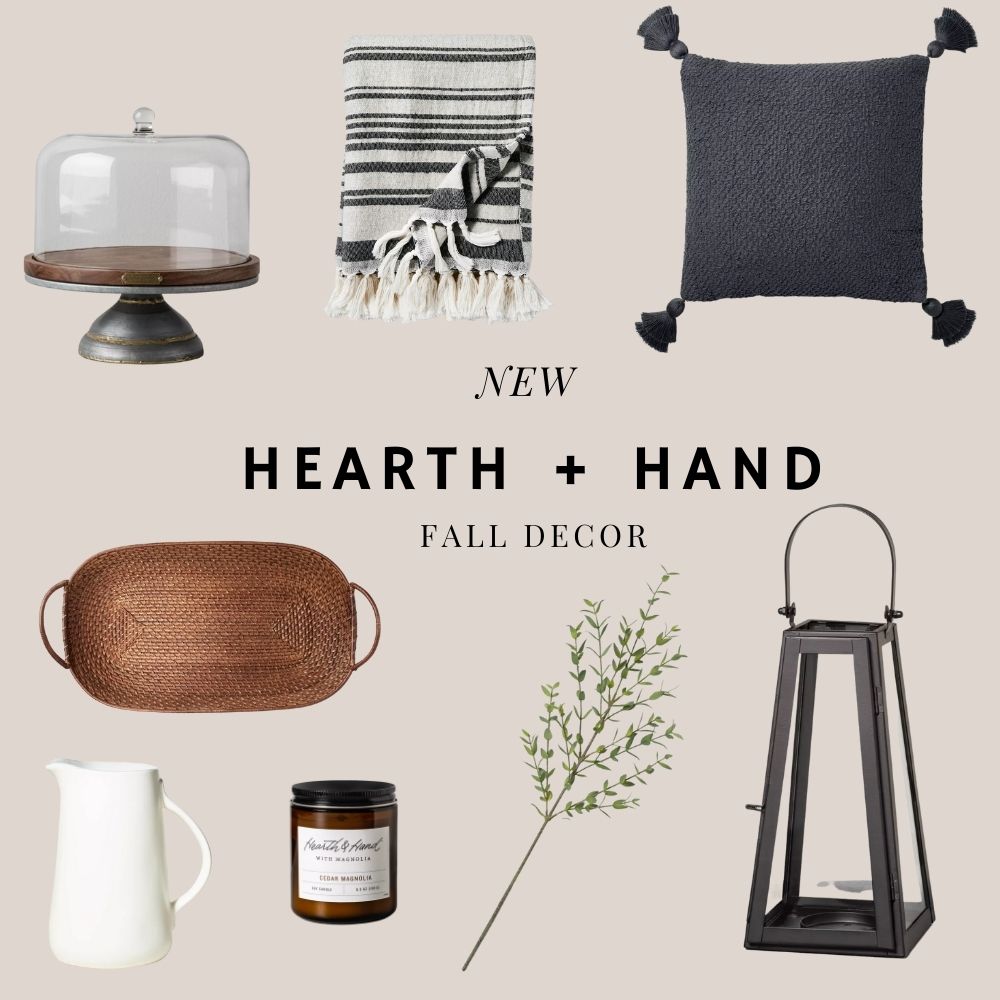 What I love most about this group of items is the subtle pattern pop of the throw blanket. Otherwise, everything else is tones of the outdoors and hints of black and brown, giving it a little rustic industrial look. I think these pieces would be beautiful in a home with neutrals, tans, browns, and whites.
This basket with handles could be used on a coffee table with the white pitcher and faux greenery stems or even used on a kitchen counter with your favorite recipes tossed in it and the cedar candle. I love that most of the pieces can be used in multiple spaces and not just for a kitchen or a living room.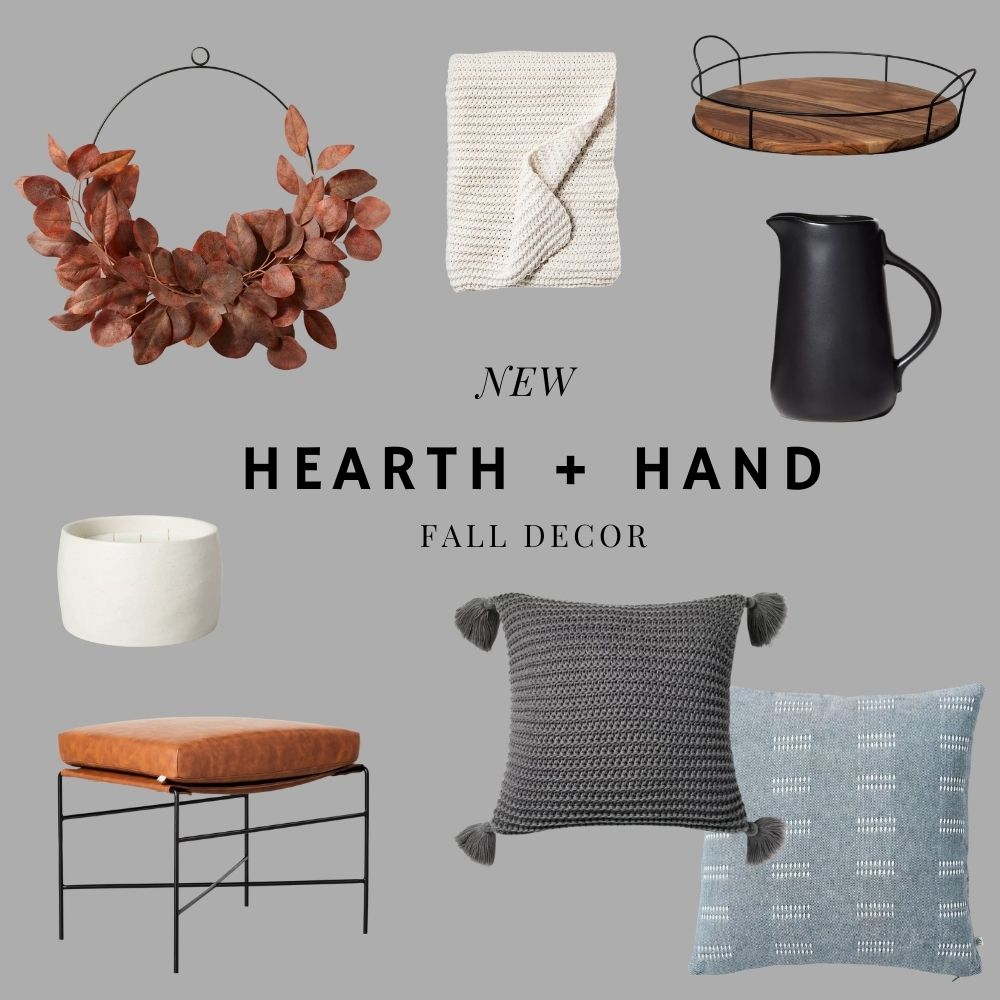 This collection has a little more color to the palette but still has that mid-century modern vibe that is super popular right now.
I actually just ordered these leather benches for our living room and I have my eye on that eucalyptus wreath for our kitchen hood. I love the subtle amber hue to it.
I am slowly embracing the black trend that has been creeping in over the last year and love the stark contrast it gives in a space. I think if you add it in small pieces like this wood tray or black pitcher then it is not too overpowering.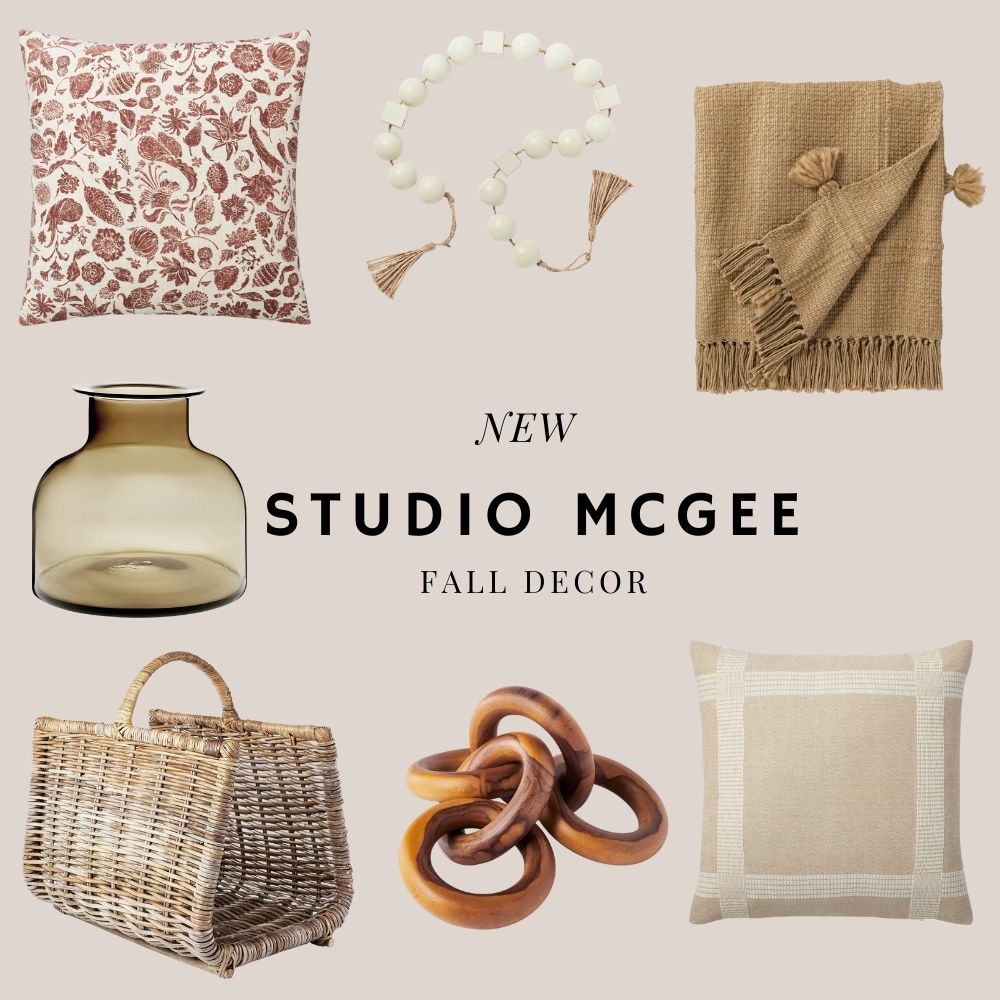 Okay if you are looking for a little lighter color pallette then this one is for you. I love the floral pillow which will add that soft subtle burgundy color mixed with the olive green vase and mustard color throw blanket.
The textured basket is perfect next to the fireplace with some wood logs or use it next to your favorite chair and put your magazines in it.
I think every space needs a little wood accent for the fall season and this wood chain link would look great nestled on top of some coffee table books.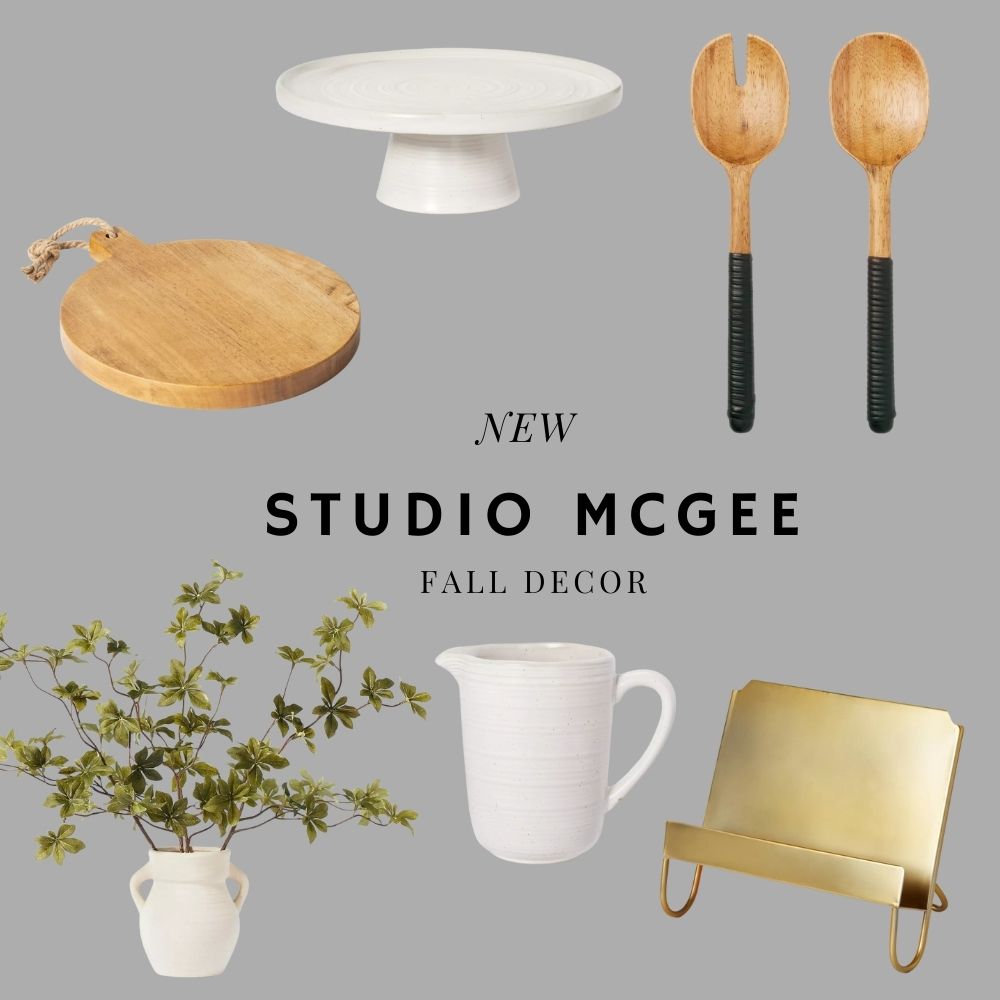 I also found some great pieces exclusively for your kitchen. These actually could be used all year round but paired with some fall cookbooks (think crockpot cooking, baking, etc) as well as some fall florals, then you've got some great affordable kitchen decor accents.
I love the touch of gold with this cookbook holder mixed with all white kitchenware like the cake stand and pitcher. Mix in some wood accents like cutting boards and you are all set!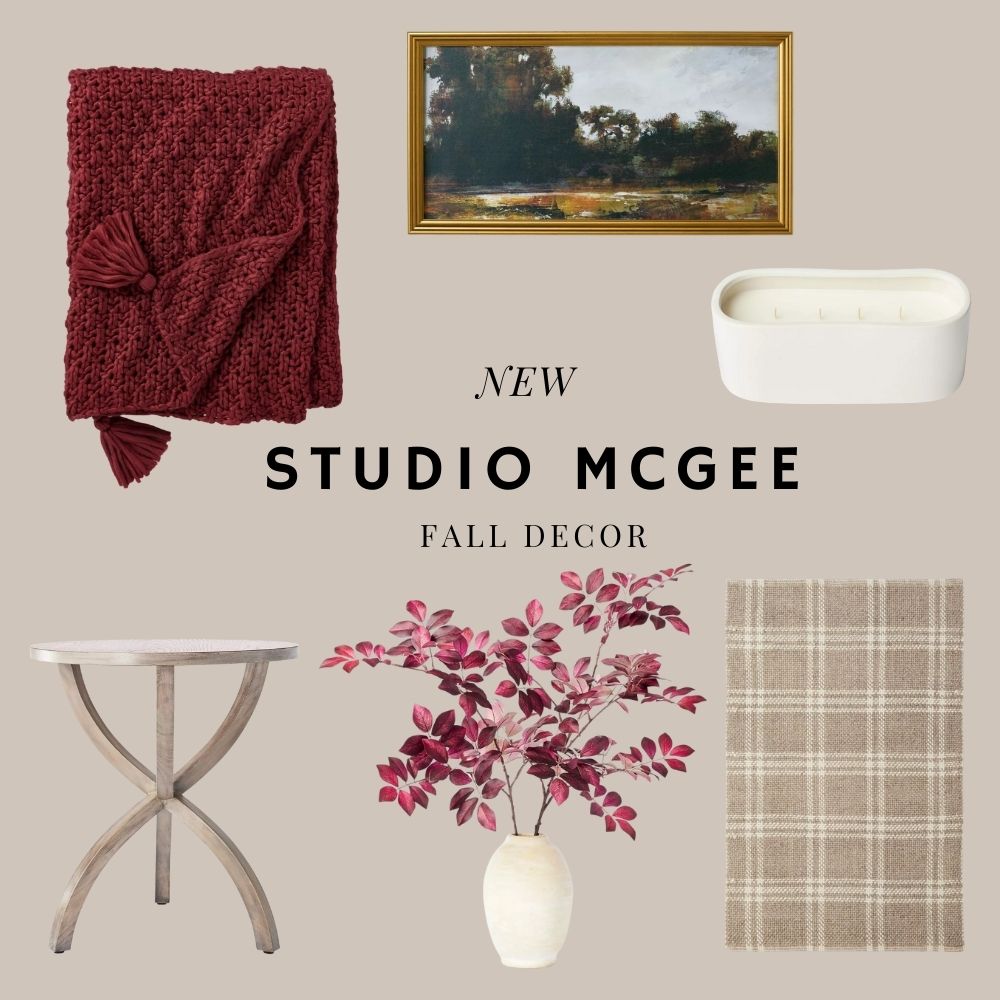 I am very obsessed with burgundy tones for fall and this collage has all the things to transition with this beautiful jewel-tone color. I love mixing it with some moody landscape artwork and this vertical piece could be great leaned up on a kitchen counter, nestled into a bookcase, or layered onto a fireplace mantle.
I hope you love all these pieces and found some ones that will work with your decor for the upcoming season. I will be decorating my home in the next couple of weeks so stay tuned to see what I do. You can check out my fall front porch that I finished already right here.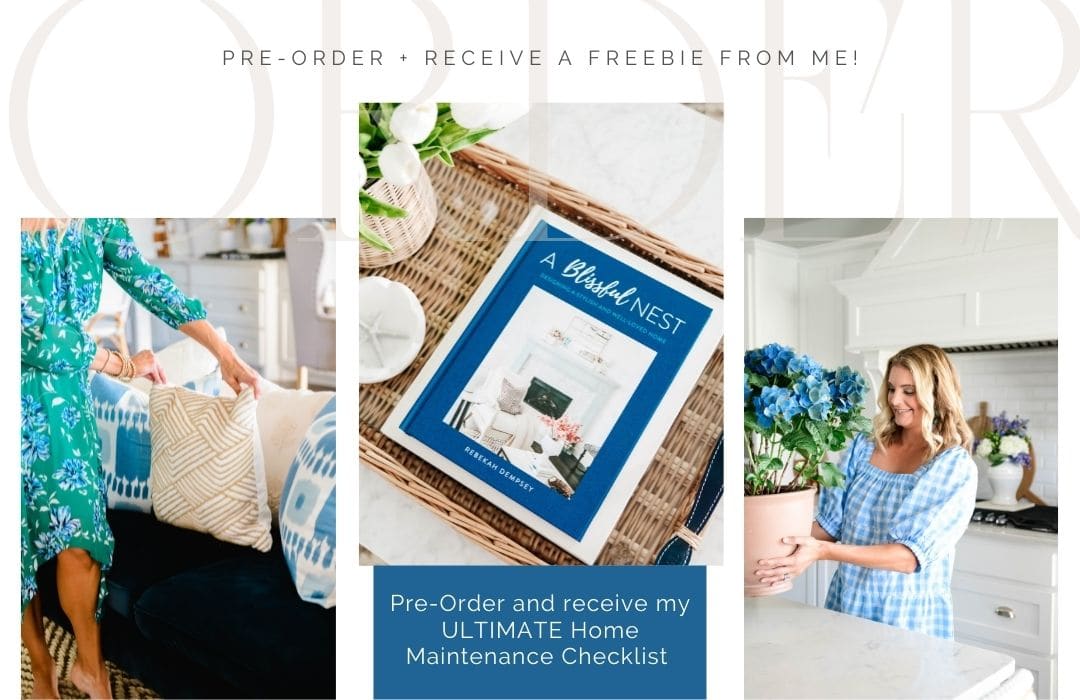 Follow along to get more of my tips on home decor, DIY, and lifestyle on the following: