Amazon Kitchen Decor Finds
Sharing a collection of Amazon kitchen decor finds including utensils, a runner, must-have cookbooks, stylish knife set, and everyday linens.
One of the more overlooked places in our homes to add bright and beautiful decor to is in our kitchens- Don't you think? No one wants a cluttered countertop, but there is definitely room for some beautiful kitchen decor in every kitchen!
I've been on the hunt for some new kitchen decor to spruce things up for spring and found a ton of really fun decor finds on Amazon! I rounded up my favorite things for you to check out – just scroll down to see all of the best Amazon kitchen decor finds!
This post contains some affiliate links for your convenience. Click here to read my full disclosure policy.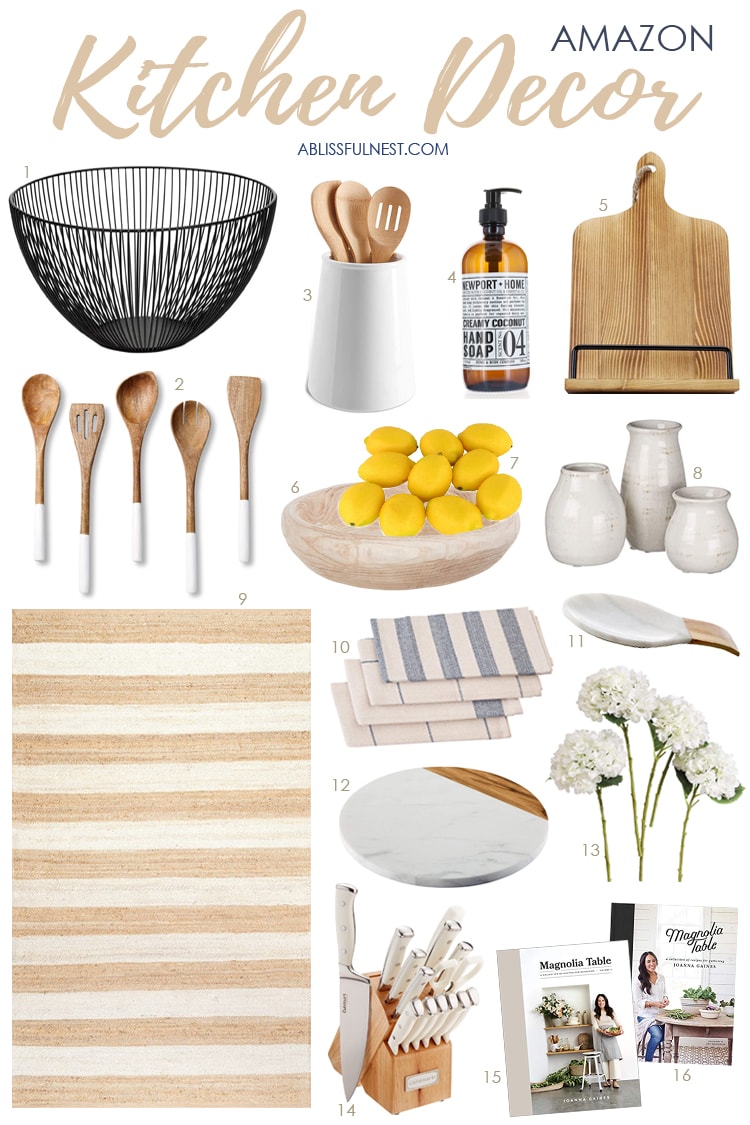 1 | 2 | 3 | 4 | 5 | 6 | 7 | 8 | 9 | 10 | 11 | 12 | 13 | 14 | 15 | 16
Amazon Kitchen Decor Finds: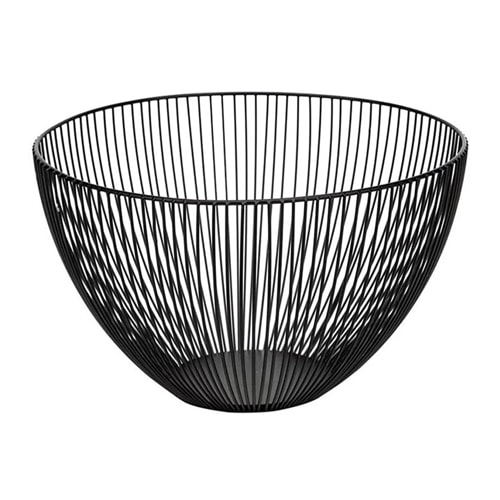 1. Black Metal Fruit Basket: how beautiful would this look on your island to store your favorite fruits? I love the look of it and the size is perfect!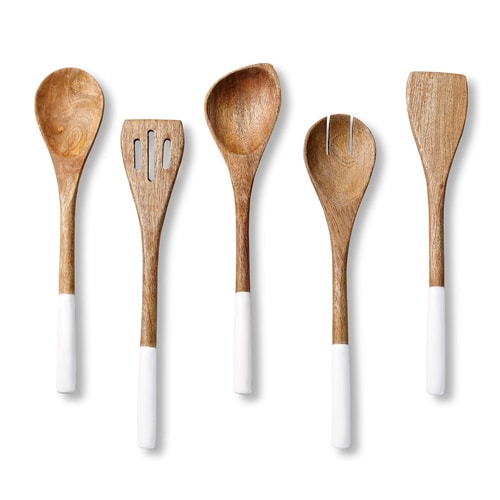 2. Wooden Utensil Set: how pretty is this wooden utensil set?! I love the dipped white look to them and how different they are. You can display utensils that are this beautiful and they double as decor – it's that easy!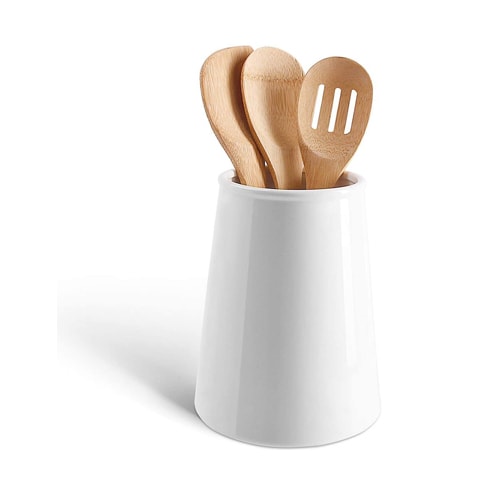 3. White Porcelain Utensil Holder: fill this simplistic utensil holder with those beautiful utensils and display it on your counter!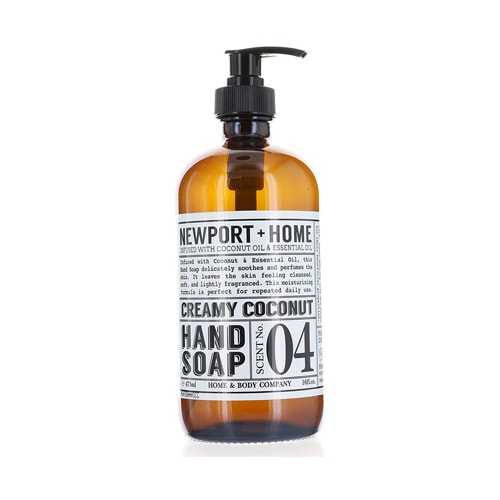 4. Creamy Coconut Hand Soap: I always keep one of my favorite hand soaps by my kitchen sink and it's just a bonus that this one looks so pretty, too! The scent is incredible as well.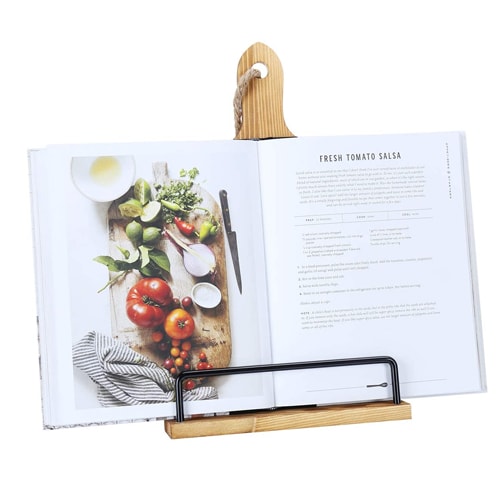 5. Wooden Cookbook Stand: you guys, I LOVE this cookbook stand! It would make such a great gift and it looks sooo pretty on your countertop. You can display your favorite cookbook when you're not using it, and you can also put your tablet on it while cooking to read recipes. It's an under $30 must have if you add one thing to your kitchen!
6. Decorative Wood Bowl: this would look so beautiful on a kitchen island or counter! You could fill it with real fruit, faux fruit, bowl filler… You name it! It's the perfect size and looks so pretty no matter what's in it.
7. Faux Lemons: you could fill the decorative wood bowl above with these faux lemons to add a bright and beautiful pop of color into your kitchen!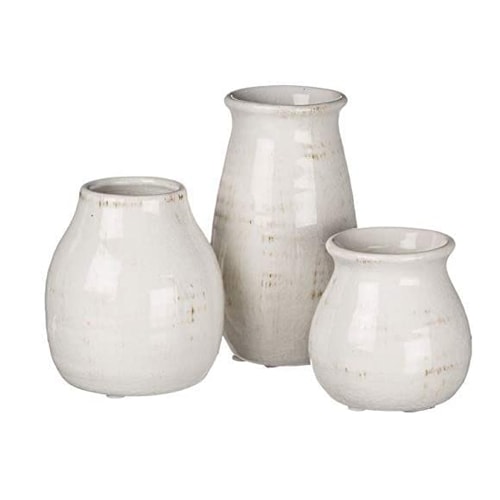 8. White Ceramic Vase Set: these beautiful white vases come in a set of 3 for under $25! You can mix and match with these throughout your home or use them all in your kitchen. Display them together, apart, with flowers – you name it!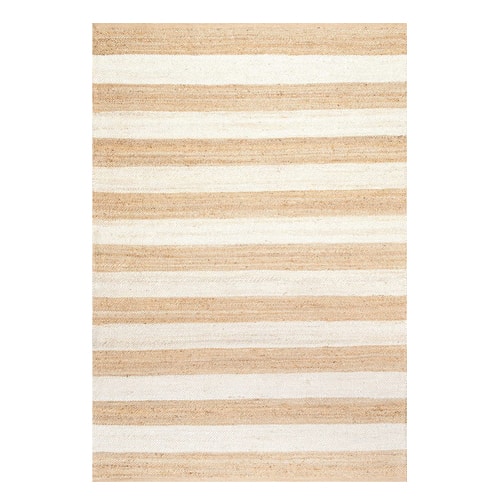 9. Striped Jute Kitchen Rug: how beautiful is this rug?! Adding in a runner to your kitchen is a really easy way to add some texture and/or color and this jute runner comes in a bunch of different sizes.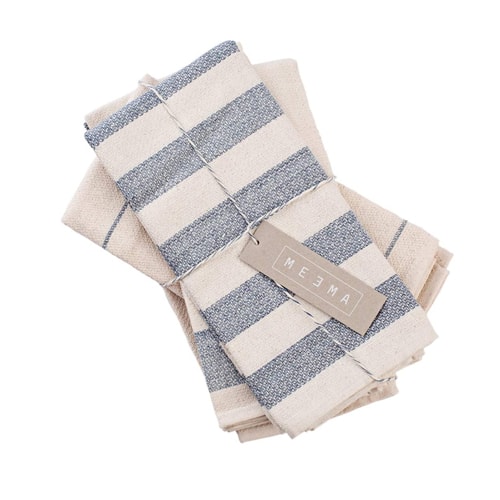 10. Blue Striped Kitchen Towels: adding patterned or colorful kitchen towels is a great, simple and useful way to add a pop of color to your kitchen! This set is affordable and comes in a set of 4.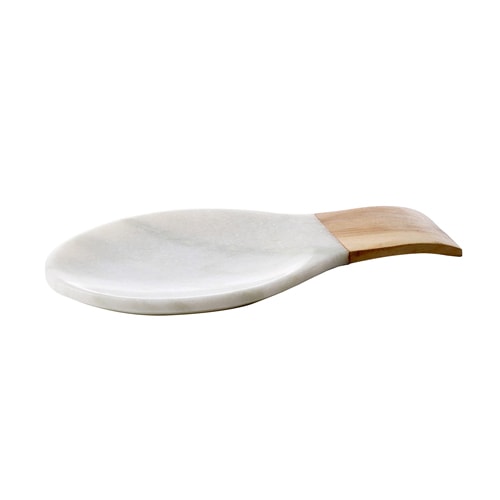 11. White Marble & Acacia Wood Spoon Rest: this doubles as a really useful kitchen tool and a piece that looks so pretty on your counter!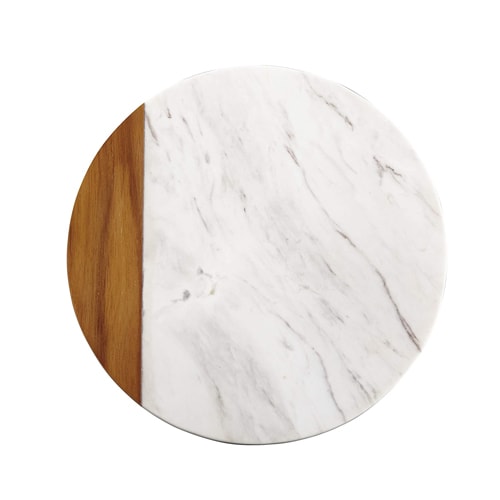 12. White Marble & Teak Wood Serving Board: I love the mix of marble and wood here and this can be both a serving board and a piece that you display on your countertop as well!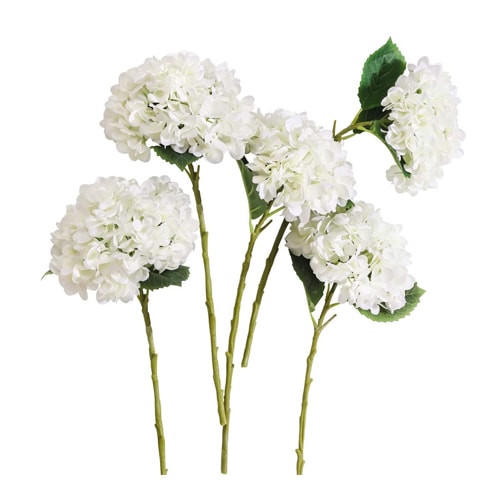 13. Faux Hydrangea Stems: aren't these so pretty? I love how realistic they look! There's nothing prettier than flowers in a kitchen and with these beautiful faux hydrangeas, you can always have them in your favorite vase.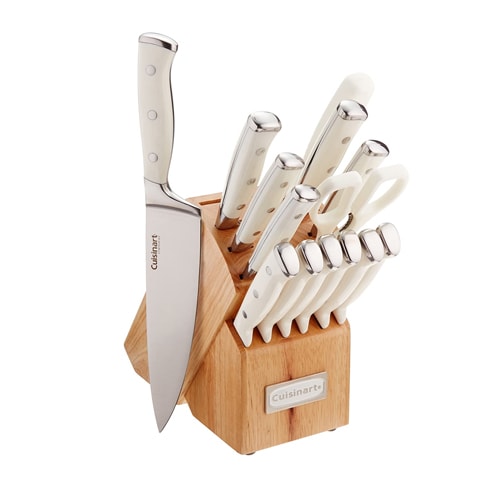 14. White Knife Block Set: this knife set makes such a statement on your countertop! You can't go wrong with white, and if you're always looking for matching knives now is a great time to get a new set like this one that doubles as decor, what's better?!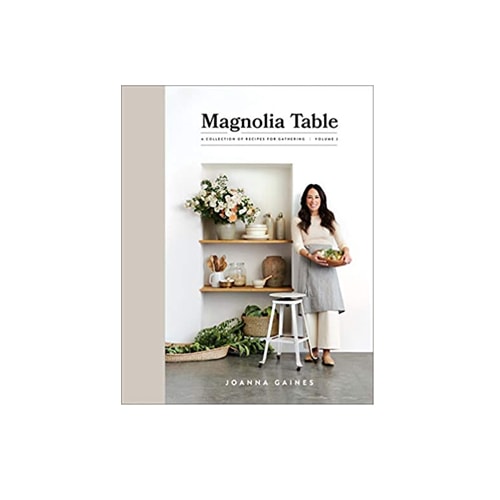 15. "Magnolia Table: Volume 2" Book: this book is beautiful inside and out and gives you lots of inspo for your home AND looks beautiful stacked with your favorite cookbooks in your kitchen!
16. "Magnolia Table" Book: this is the first edition of the two and both copies together would look beautiful on a kitchen shelf. Never underestimate using books as decor, they add so much!
We hope these kitchen decor finds from Amazon help you to add a little something extra to your kitchen this spring!
Follow along to get more of my tips on home decor, DIY, and lifestyle on the following: