Trendy Kitchen Cabinet Colors
This post may contain affiliate links. Please read our disclosure policy.
These trendy kitchen cabinet colors may surprise you!
In today's fast-paced world, keeping up with the hottest trends can be challenging, especially when it comes to interior design.
However, if you're a home decor enthusiast looking to give your kitchen a fresh and stylish makeover, then you'll love these kitchen cabinet colors.
Not only can a coat of paint or change in color completely transform the look and feel of your kitchen, but it can also shift the mood of the space, making it more inviting and warm.
When it comes to trendy kitchen cabinet colors, there are endless options to choose from.
So knowing the overall look you are going for in the end is key.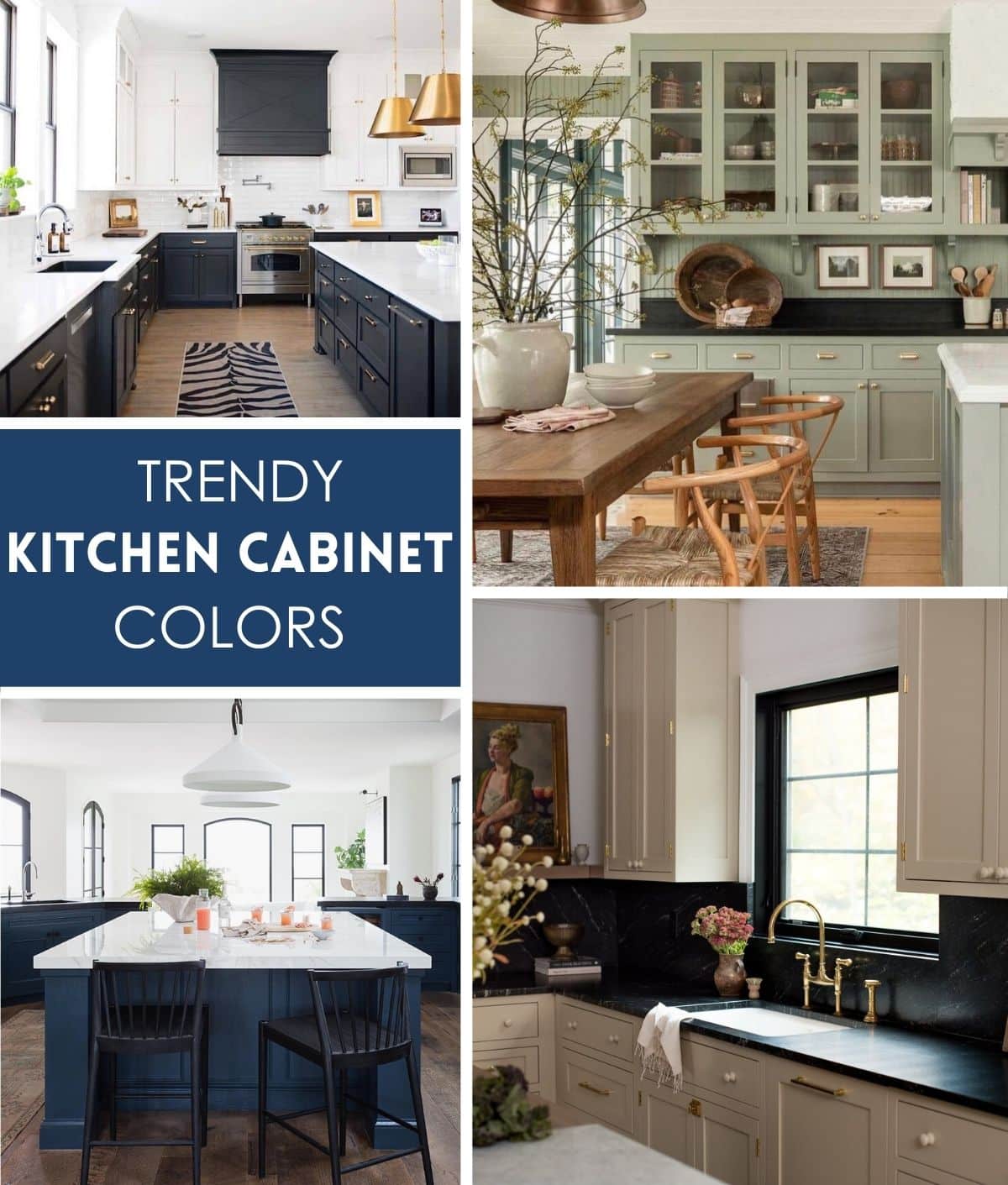 But don't worry I am going to go over what makes a kitchen cabinet color trendy and give you tips on how to pick the perfect hue for your kitchen.
I'll also show you real-life examples of the top trendy kitchen cabinet colors for you to consider.
I can't wait to hear which ones you gravitate towards!
What Makes A Kitchen Cabinet Color Trendy
So what makes a kitchen cabinet color trendy?
For starters, popular colors tend to reflect the current design trends, whether it's a minimalist or maximalist approach. Looking towards the fashion industry can give us a good idea of what we will see within a short period of time after it debuts there.
Additionally, colors that are easy to pair with other elements in the kitchen, such as countertops, backsplashes, and hardware, tend to fare well. These colors are easy to pair with other main elements that go into the design of a kitchen.
And let's not forget the power of social media and interior design blogs, which can quickly propel a certain color into the spotlight.
Ultimately, a trendy kitchen cabinet color is one that feels fresh, modern, and inspiring, while also complementing the homeowner's personal style.
How To Pick Kitchen Cabinet Colors
So you may be asking yourself then how to pick the right kitchen cabinet color for your own space.
Choosing the right kitchen cabinet colors can be overwhelming, but it doesn't have to be.
The color you choose sets the tone for your kitchen and influences the overall aesthetic of the space, so it's important to choose a color that resonates with you.
To pick the perfect kitchen cabinet color, start by considering the style you're going for. Are you more drawn to traditional or modern kitchen designs?
Next, think about the mood you want to create. Do you prefer a warm and inviting atmosphere or a cool and sleek ambiance?
Lastly, consider the other elements in your kitchen, such as countertops and flooring, to ensure that your cabinet color will complement and enhance the space.
With these tips in mind, you'll be on your way to selecting the ideal kitchen cabinet colors for your home.
Neutral Decor To Decorate Any Kitchen With
Neutral decor is a timeless choice that never goes out of style. It provides a classic and sophisticated look that can adapt to changing design trends.
It can also create a cohesive look throughout the kitchen. So I've shopped some items to help you complete the look in your own kitchen no matter what colors you are using.
Tap Photos To Shop

Top Trendy Kitchen Cabinet Colors
White Kitchen Cabinet Colors
Have you ever walked into a kitchen and felt like the white cabinets made the room feel brighter and more spacious? It's no wonder that white kitchen cabinet colors are so trendy.
Not only do they create a timeless look, but they are also versatile and complement a variety of design styles.
Plus, white cabinets can be paired with a pop of color on the walls or with decorative accents to add personality and interest to your kitchen.
If you're looking to remodel your kitchen, you can't go wrong with choosing white for your cabinet color.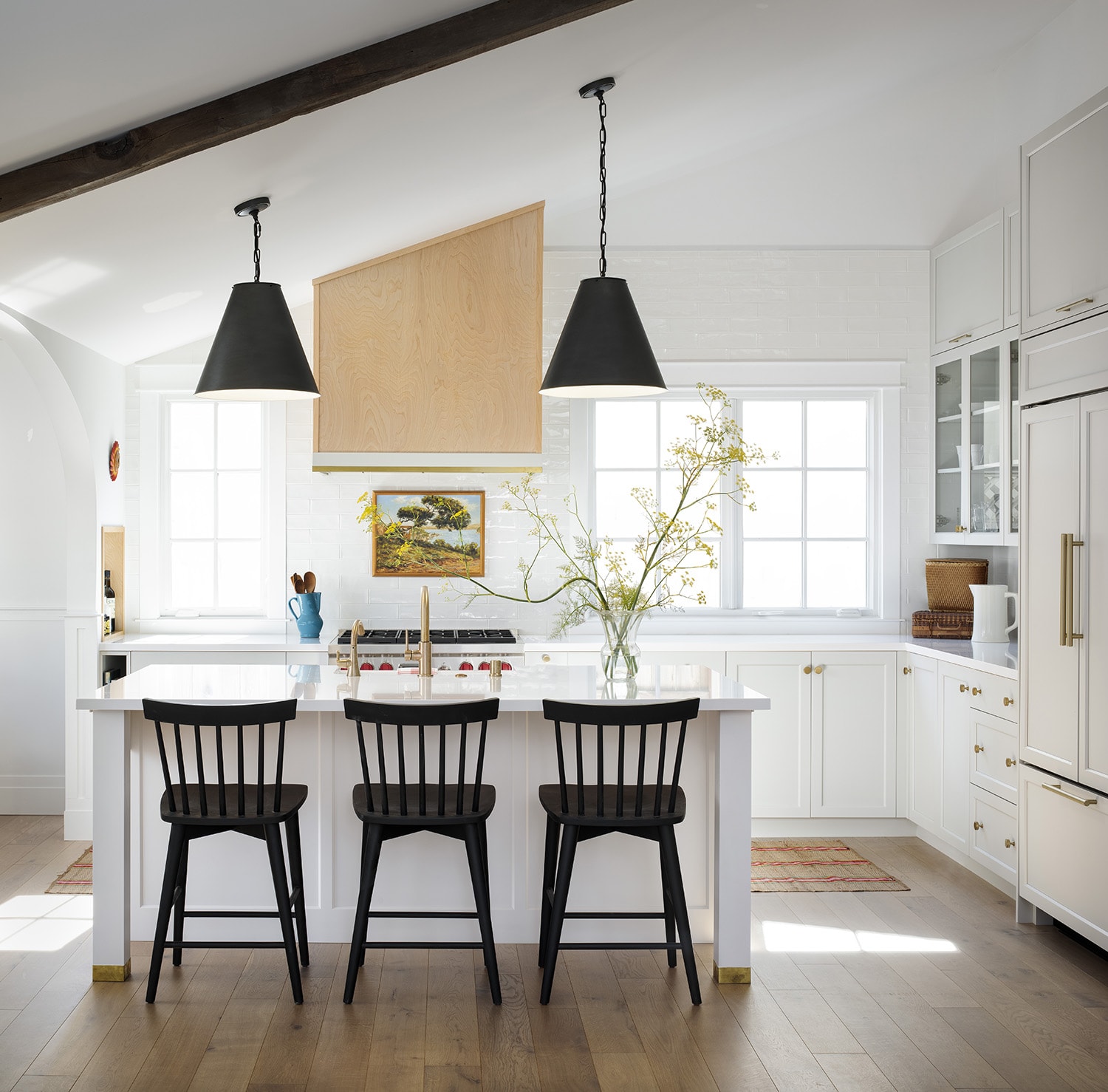 Cream/Beige Kitchen Cabinet Colors
It's hard to deny the appeal of a cozy, cream-colored kitchen. And in recent years, it seems that more and more people are opting for cream kitchen cabinet colors.
These warm, neutral tones can create a sense of comfort and calm in the heart of your home.
Additionally, cream cabinets offer a versatile backdrop that can work well with a variety of different design styles, from traditional to modern.
And let's not forget that cream is a timeless color that won't go out of style anytime soon.
Whether you're building a new home or just looking to freshen up your existing space, cream kitchen cabinet colors are definitely worth considering.
Green Kitchen Cabinet Colors
Have you noticed how popular green kitchen cabinet colors have become? It's hard to deny that these shades of green pack a punch when it comes to style and sophistication.
From deep emerald tones to bright chartreuse, green hues give kitchens a pop of color without feeling overly dramatic or obtrusive.
This may explain why green kitchen cabinets are becoming increasingly trendy.
Green is also versatile enough to be paired with various materials and finishes to create a cohesive look.
So, whether you're going for a rustic farmhouse feel or a sleek modern look, green kitchen cabinet colors can offer a fresh perspective on design that's both on-trend and timeless.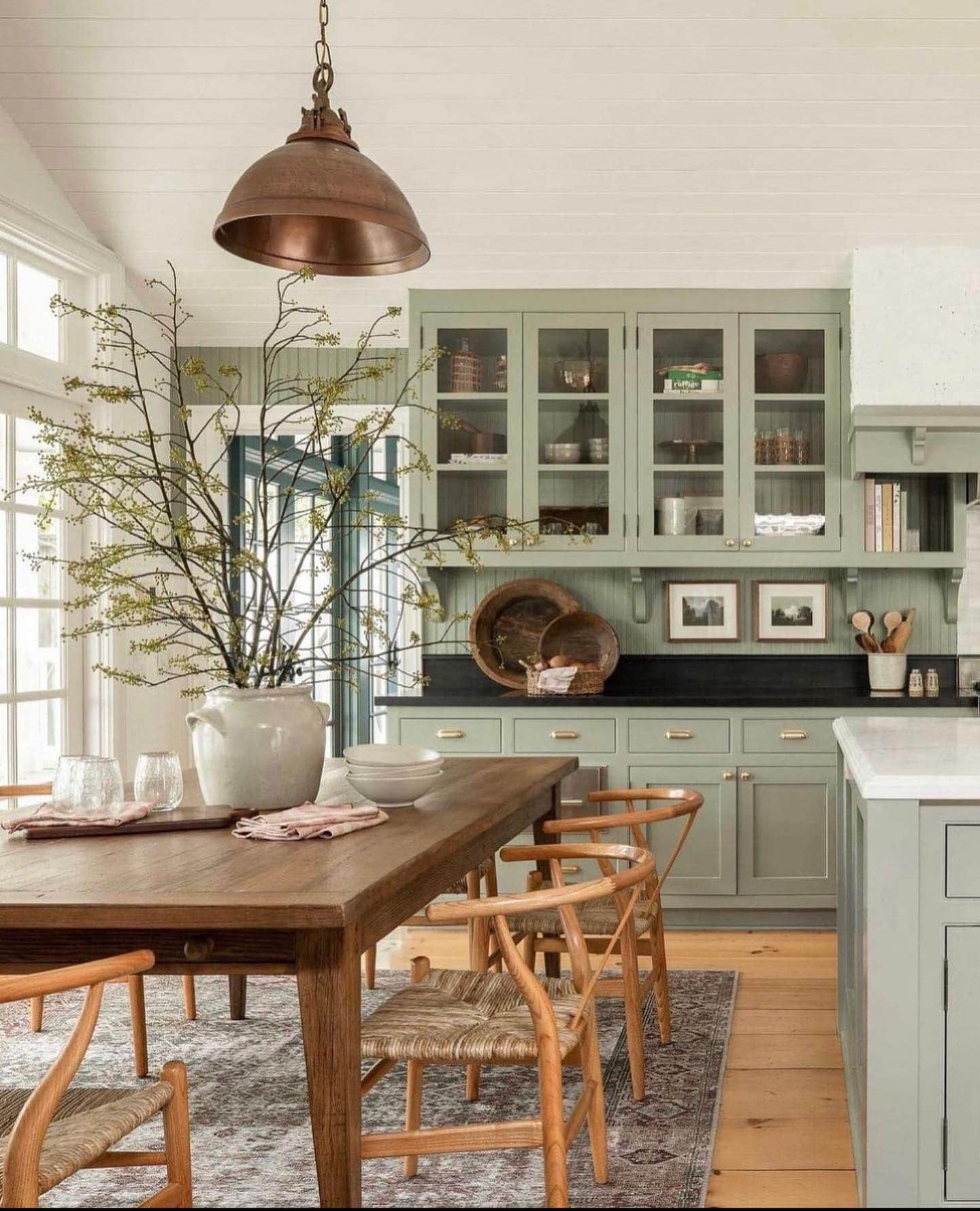 Aqua/Teal Kitchen Cabinet Colors
Aqua is not quite as bold as a bright blue or as subtle as a traditional white, but it adds a refreshing pop of color without overwhelming the space.
Plus, it pairs beautifully with a variety of other colors and design styles, making it the perfect choice for anyone looking to give their kitchen a modern update.
This cool and calming shade brings a refreshing pop of color to the kitchen, while still maintaining a sense of sophistication and elegance.
Aqua is definitely a statement-making kitchen cabinet color.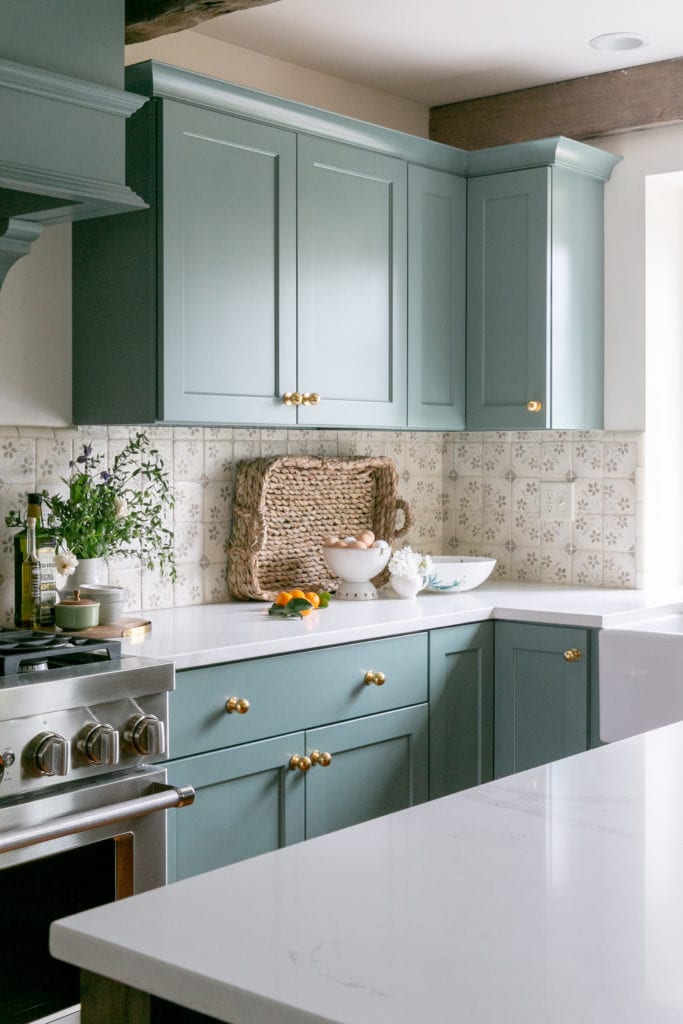 Navy Kitchen Cabinet Colors
Have you noticed the recent surge in navy kitchen cabinet colors?
Well, navy is a versatile color that adds depth and sophistication to any kitchen design.
It pairs beautifully with brass or gold hardware and can be incorporated into both modern and traditional spaces.
Plus, it's a refreshing change from the ever-popular white or gray cabinets.
Black Kitchen Cabinet Colors
Have you noticed the recent trend of black kitchen cabinet colors?
Black kitchen cabinet colors bring an element of drama and elegance to any kitchen.
No longer is the kitchen just a space for cooking – it's a place to showcase your style and personality.
Not to mention, black pairs well with a variety of other colors, making it a versatile choice for any design scheme.
If you are looking for a bold and dramatic look then black is it!
Choosing the right color for your kitchen cabinets can completely transform the look and feel of your space.
With so many options available, it can be overwhelming to choose the right one.
By taking into account your personal style, the amount of natural light you have, and the overall aesthetic you want to achieve, you can confidently select the perfect kitchen cabinet color and I hope these trendy kitchen cabinet colors and ideas have helped you to decide the right one for you!
More Kitchen Design Ideas + Inspiration