Painted Kitchen Cabinet Colors
Painted kitchen cabinet colors have come a long way in the design field and there are many options to choose from to create a versatile and unique look for your home.
Painting your kitchen cabinets can also be an affordable and productive way to uplift the appearance of your kitchen.
A fresh coat of paint can transform your kitchen from bleak and boring to welcoming and vibrant.
The options for painted kitchen cabinet colors are endless, and the right color choice can set the tone for your entire kitchen.
Kitchen cabinet colors can not only alter the look of your home but are a reflection of your own personal style.
From timeless classics to current trends, these painted kitchen cabinet colors will help select the right one for you.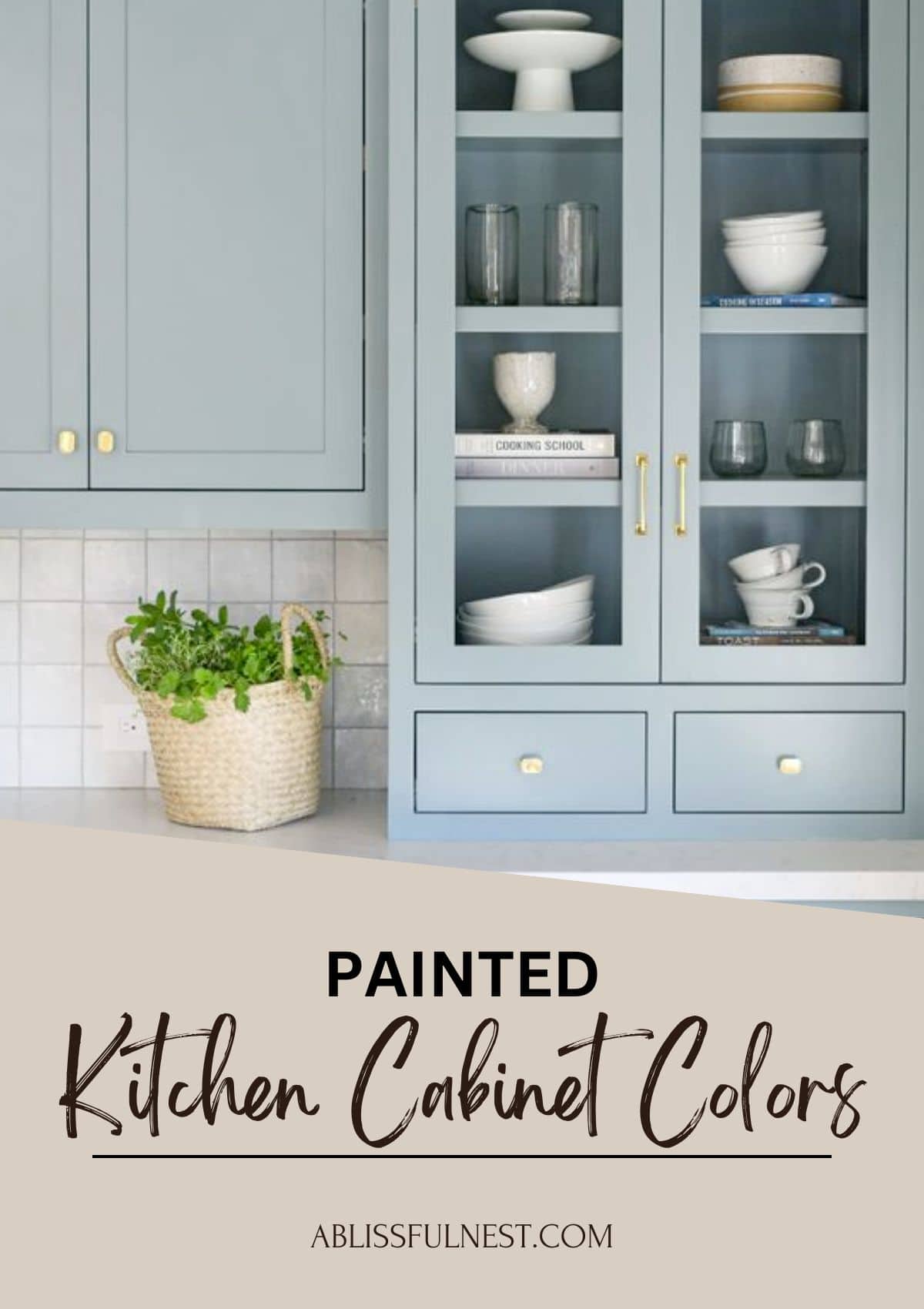 But before you dive headfirst into your kitchen renovation, there are a few key considerations to keep in mind.
From trending to mixing and matching paint colors, I'll walk you through everything you need to know to transform your kitchen with painted cabinets.

This site contains affiliate links. Please read our disclosure policy. As an Amazon Associate, I earn from qualifying purchases.
What Is The Best Color To Paint Cabinets
When it comes to your kitchen renovation, the color of your cabinets can make all the difference in the world.
Gone are the days where only white or natural wood were the options.
Today, there is a plethora of painted kitchen cabinet colors to choose from.
So what is the best one for you? It all depends on your personal style and the vibe you want to create in your kitchen.
Some people love the clean, crisp look of sparkling white cabinets, while others prefer the tranquil calm of neutral tones or the bold, exciting look of brighter hues.
The best color to paint cabinets is the one that makes you happy and complements the rest of your kitchen design.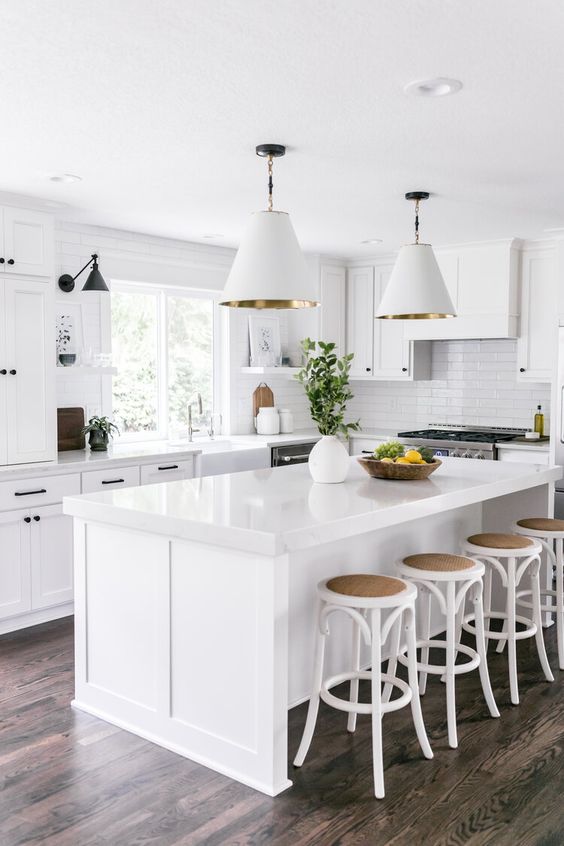 What Color Is Timeless For Kitchen Cabinets
If you're looking for a timeless color that will never go out of style, there's one shade that stands out above the rest. That color is white.
Whether you opt for a pure, crisp white or a slightly warmer shade, white kitchen cabinets are classic and go with just about any design style.
They provide a clean and fresh look that can be easily dressed up or down with other design elements.
Plus, white cabinets make your kitchen feel bright, airy, and open, making it a welcoming gathering place for family and friends.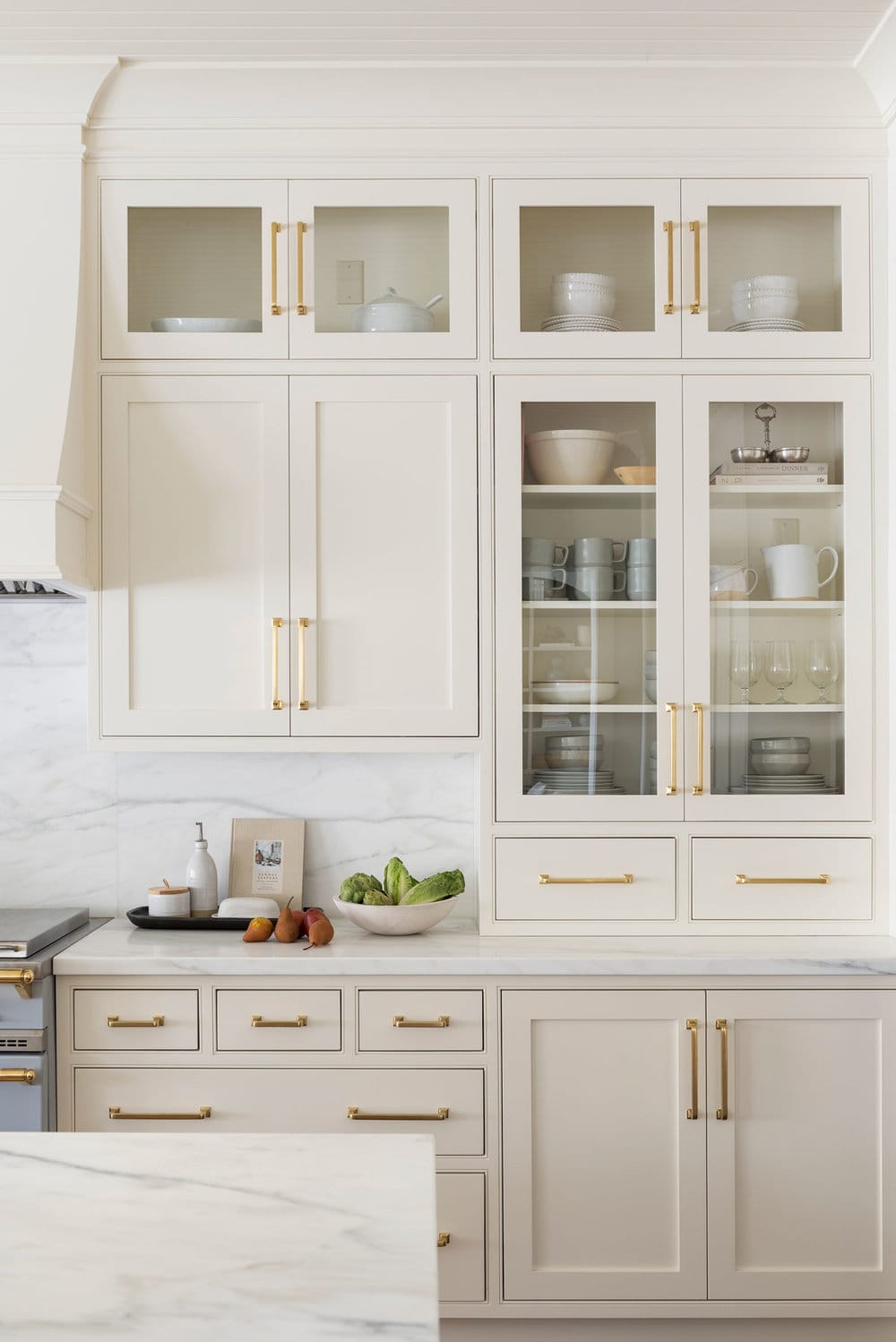 What Is The Current Trend In Kitchen Cabinet Colors
The world of kitchen design is ever changing, and one area that is constantly evolving is the color of kitchen cabinets.
While natural wood tones have always been a classic choice, many homeowners are opting for painted kitchen cabinet colors to add a pop of personality and style to their space.
One current trend is using bright and bold shades, such as rich navy blue or Kelly green, to make a statement.
Another popular option is to go for soft and muted tones, like blue gray paint colors or a soft sage green color, for a more subtle look.
Whether you're looking to make a bold statement or just want to update your cabinets with a fresh new color, the options are endless when it comes to painted kitchen cabinet colors.
What To Consider Before Painting Kitchen Cabinets
If you're planning to paint your kitchen cabinets, there are a few things you should consider before diving in.
For starters, the color you choose will play a major role in the overall look and feel of your kitchen.
Do you want to go with a classic white or cream, or do you want to add a pop of color to your space?
It's also important to think about the type of paint you'll use, as well as the prep work required.
Taking the time to properly clean and sand your cabinets before painting will ensure that the finished product looks polished and professional.
And don't forget to factor in the cost of supplies and the time commitment involved in painting cabinets.
With careful planning and some elbow grease, painted kitchen cabinet colors can breathe new life into your kitchen.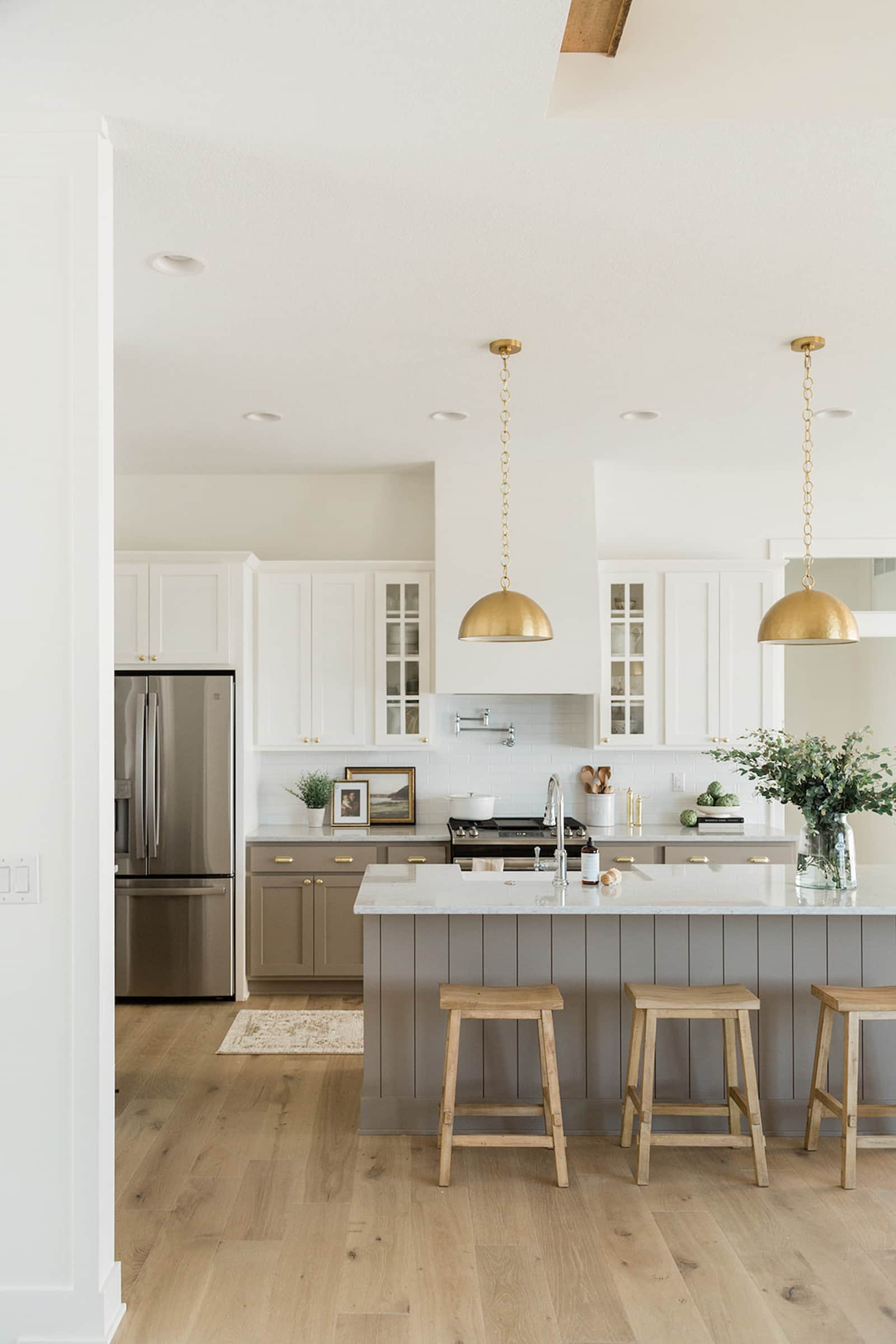 Don't Forget To Order Paint Samples!
No matter what a photo looks like or description, every paint color will look different in your own space. It is so important to test a paint color before you commit to it.

That's why I love buying these peel & stick samples.
It makes it so easy & affordable to test colors!

Should You Mix Painted Kitchen Cabinet Colors
When it comes to deciding on painted kitchen cabinet colors, it is important to consider the impact of mixing different shades.
While some homeowners may choose a monochromatic look for a clean and uniform appearance, others may opt for a bold and eclectic style by mixing different colors.
Mixing painted kitchen cabinet colors can add depth and character to the space, creating a unique and personalized look.
However, it is important to make sure the colors you choose complement each other well and do not clash.
Painted kitchen cabinet colors are a great way to add personality and style to your kitchen.
However, choosing the right color can be overwhelming.
While there is no one "best" color to paint cabinets, some colors have stood the test of time and are considered timeless.
Before painting your kitchen cabinets, it is also important to choose a high-quality paint and follow proper painting techniques to ensure a smooth and lasting finish.
The choice of painted kitchen cabinet colors is a personal one and whether you opt for classic neutrals or bold hues, the most important thing is to choose a color that makes you happy and reflects your personal style.