Mixing Kitchen Cabinet Colors
This post may contain affiliate links. Please read our disclosure policy.
When it comes to designing your dream kitchen, mixing kitchen cabinet colors is a great way to add visual interest and create a unique look to your kitchen.
However, it can be tricky to know how to mix and match colors when it comes to kitchen cabinet colors in a way that looks both intentional and cohesive.
That's why I've put together this guide to help you navigate the process of mixing kitchen cabinet colors.
By considering factors like the overall color theme of your kitchen and creating a color palette that incorporates complementary hues, you can create a beautiful and functional space that reflects your personal style.
So whether you're looking to add a pop of color or create a more subtle contrast, read on for tips and tricks to make your kitchen design dreams a reality.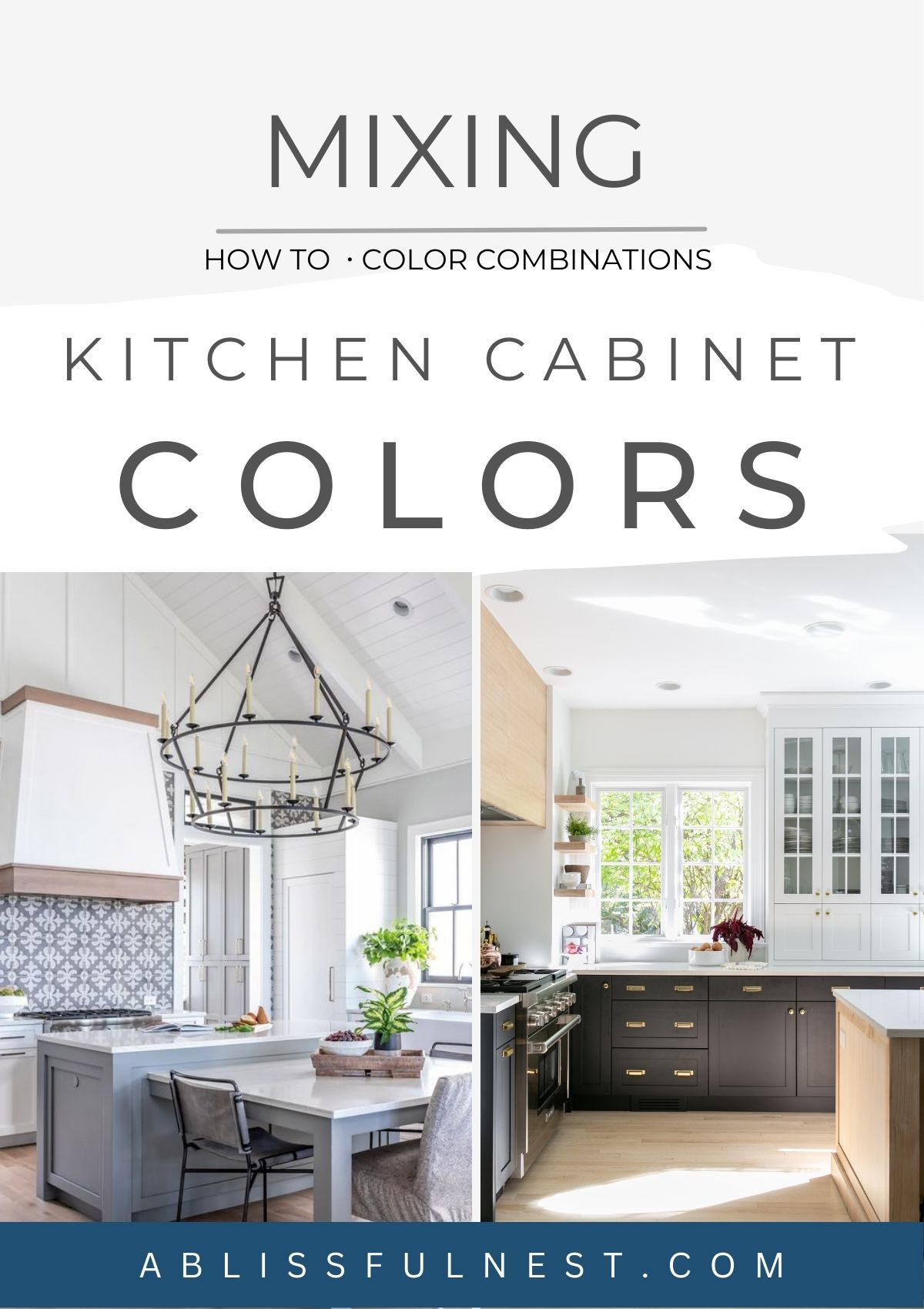 The color of kitchen cabinets can play a significant role in determining the overall look and feel of your kitchen.
But with so many paint colors and shades to choose from, it can be challenging to decide which one to go for.
That's where mixing paint colors can come in handy. By mixing colors, you can create unique and personalized shades that perfectly match your kitchen's style and aesthetic.
Consider The Overall Color Theme Of Your Kitchen
The first key step is to consider the overall color theme of your kitchen when deciding on paint colors.
Think about how they'll look alongside your countertops, backsplash, and flooring.
If your kitchen has warm wood tones, for instance, you might opt for a paint color that complements those hues rather than one that clashes with them.
You will want to choose colors that match or complement each other in order to create a cohesive look.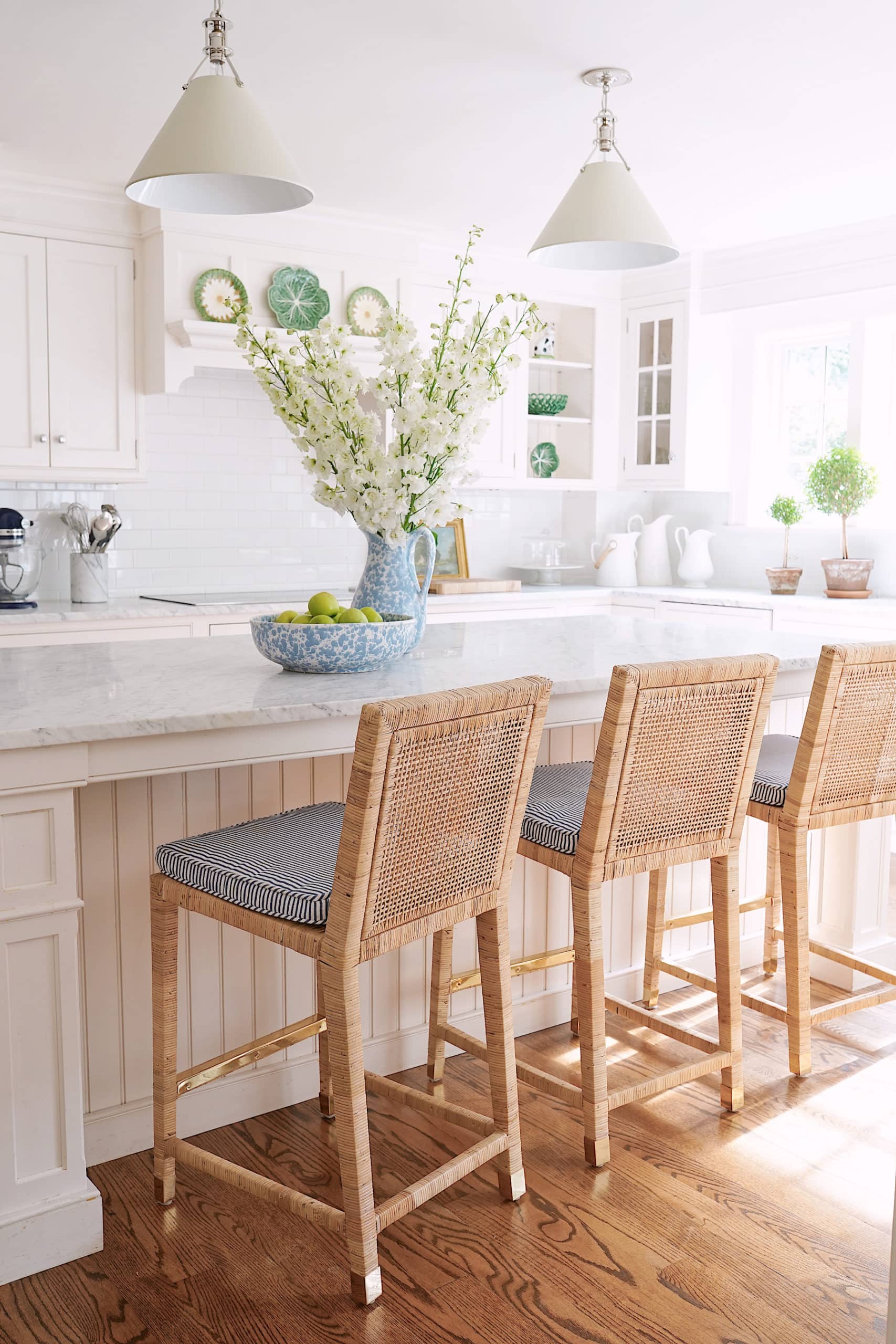 Decide How You Want To Mix And Match Cabinet Colors
Think about the contrast between cabinet colors and what kind of statement you want to make in your kitchen.
You can go for a bold look by pairing two different colors that create an eye-catching contrast, or you can opt for a more subtle mix of similar hues that still adds visual interest.
You will want to consider the mood you want to create in your kitchen.
For example, bright and bold colors can create a vibrant atmosphere, while neutral colors can create a calming effect.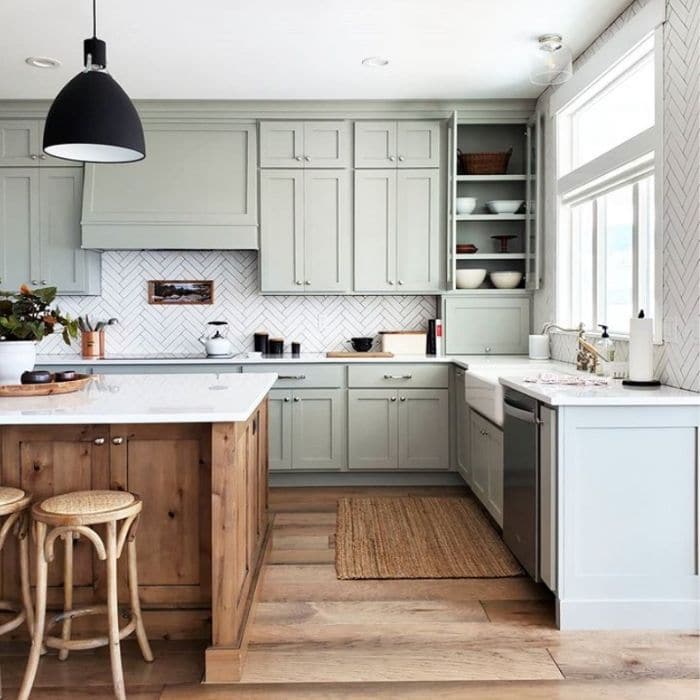 Create A Color Palette
Select the hues that will be used throughout your kitchen, such as neutrals and accent colors.
Select colors with the same undertone. For example, if you are selecting blues choose shades that both have yellow undertones or pick shades that have cool undertones.
Consider opposites on the color wheel. Black and white a stark opposite and create a modern look that can fit almost any design style.

Look to nature, art, and even fashion for inspiration. And don't forget about contrast! A pop of a complementary color can add depth and interest.
Remember to consider the principles of color theory, such as complementary and analogous colors, as you experiment.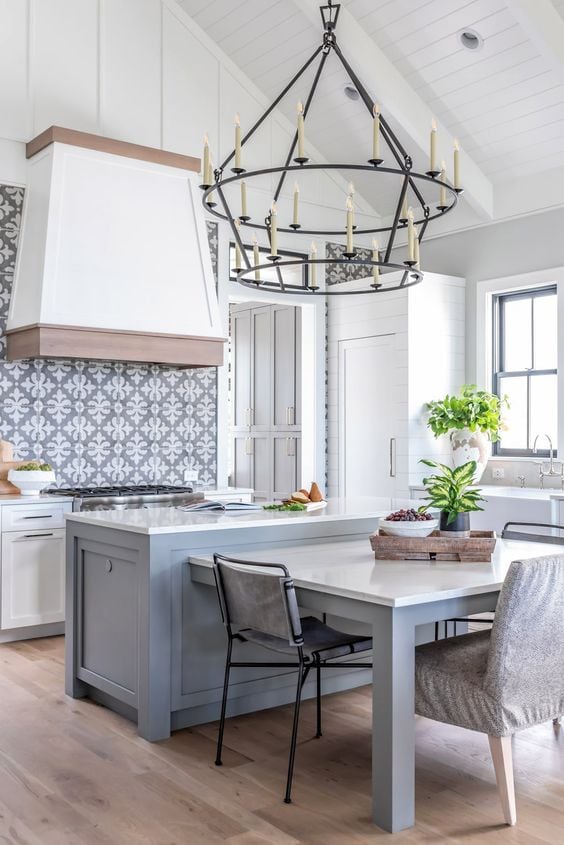 Choose Your Primary Cabinet Color
Decide on a color that you want to be the star of the show in your kitchen. This will be the primary or main paint color for the cabinetry.
This can be the color for either the perimeter cabinets where the kitchen island is a different color or all the base cabinets can be one color and the upper cabinets are a different hue.
The primary paint color should be the main color you want to be the focus.
Pick Complimentary Accent Colors
Incorporate shades that complement your primary cabinet color.
When selecting complimentary, colors there are a few things to keep in mind.
Pay attention to the undertones of the primary color. For example, if your primary color has warm undertones, you may want to choose a complementary color with warm undertones as well.
Complementary colors can create a sense of contrast and energy in the room. So if you want to create a bold and vibrant space, consider using a bright complementary color.
Choosing a complementary paint color that works well with your primary cabinet color and creates a cohesive and harmonious look in your kitchen.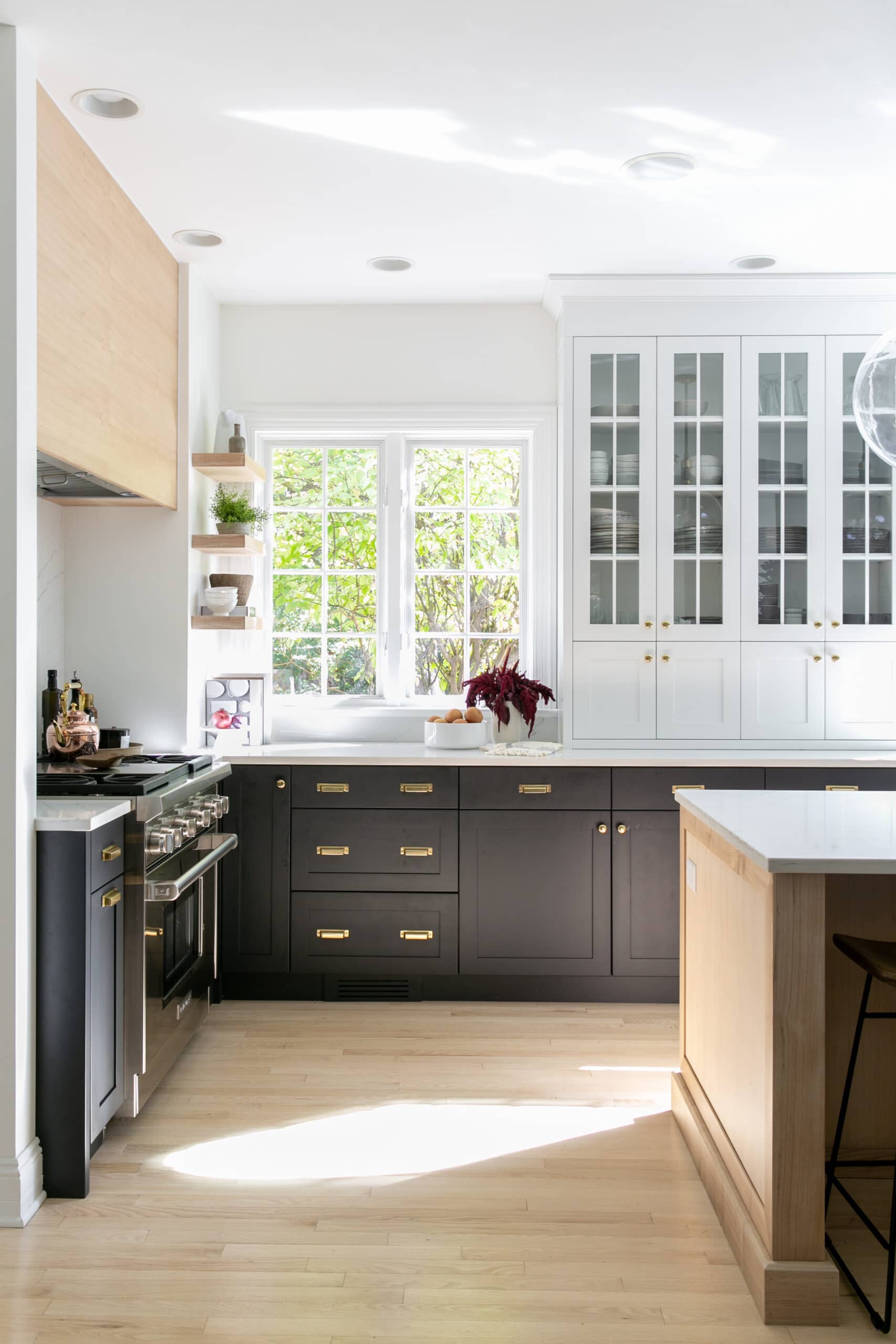 Test Your Paint Colors
Always test the color on a small area or sample board before committing to painting your cabinets.
This will allow you to see how the color looks in your kitchen's lighting and with other elements in the room.
Choose a small area of your cabinet, such as the inside of a door or the side of a cabinet, and paint it with the sample paint. Allow the paint to dry completely.
Once the paint is dry, observe the color in different lighting conditions. Check the color in natural light during the day, in artificial light during the evening, and in low light conditions.
By testing cabinet paint colors, you can ensure that you choose the right color that works well with your kitchen's style and other elements.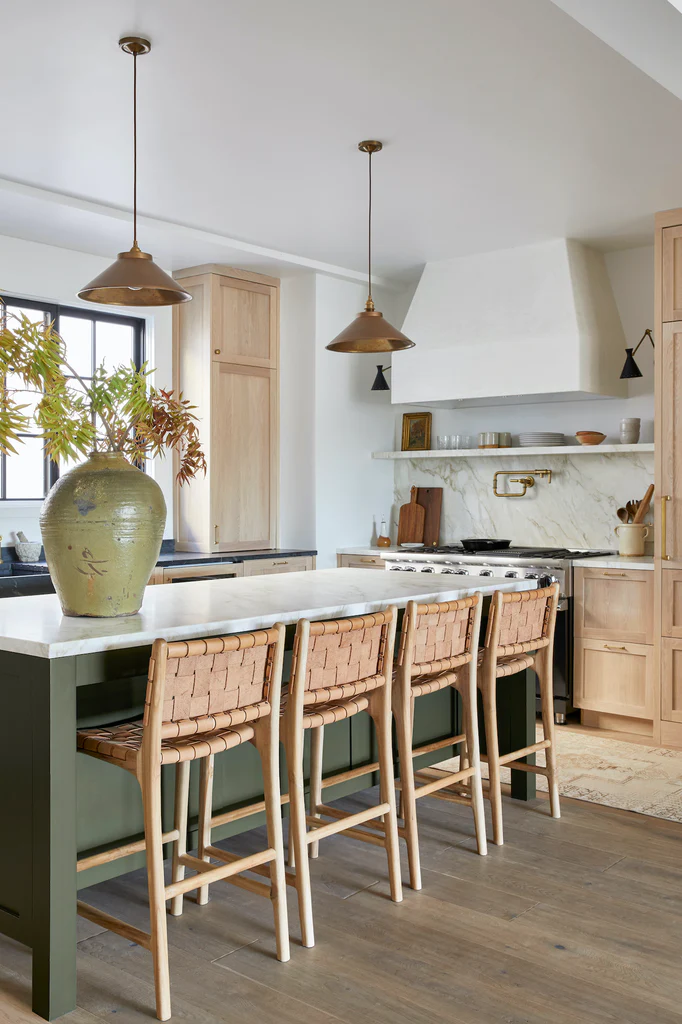 Popular Kitchen Cabinet Color Combinations
White and Gray

: This is a classic and timeless color combination that works well in both modern and traditional kitchens. White cabinets with gray countertops or backsplash can create a clean and sophisticated look.

Blue and White

: Blue and white is a popular color combination that creates a fresh and coastal feel in the kitchen. Navy blue cabinets with white countertops or backsplash can add depth and contrast to the space.

Black and White

: Black and white is a bold and dramatic color combination that can make a statement in any kitchen. Black cabinets with white countertops or backsplash can create a high-contrast look that is both modern and elegant.

Gray and Wood Tones

: Gray cabinets with wood-toned countertops or backsplash can create a warm and inviting look in the kitchen. This combination is perfect for those who love a rustic or farmhouse-style kitchen.

Light Blue and Navy

: Light blue and navy cabinets can add a pop of color and interest to an otherwise neutral kitchen. They can also be paired with brass or gold hardware for a touch of elegance and sophistication.
Mixing kitchen cabinet colors can be one of the most exciting parts of a kitchen renovation or redesign.
Not only does it add visual interest and dimension, but it also allows for personalization and a unique touch to your kitchen.
By following these simple steps, you can create a color scheme that is both stylish and functional.
So go ahead, experiment with different colors, and have fun designing your dream kitchen!