Beautiful Summer Wreaths + My Summer Porch
This post may contain affiliate links. Please read our disclosure policy.
Sharing a collection of beautiful summer wreaths that are affordable and stylish to update your porch for the summer season PLUS a quick refresh of my porch for summer!
It's never difficult to find the perfect holiday wreath, but have you found this year's summer wreath for your front door yet? If not, you are in luck! I've been on the hunt for beautiful summer wreaths and found a bunch of gorgeous options. No matter what color scheme you're looking for or where in your home, you're looking to hang a new, bright wreath for the summer season, then you're bound to love one (or all!) of these!
But first I wanted to share my porch refresh for the summer season and the wreath I picked.
This post contains some affiliate links for your convenience. Click here to read my full disclosure policy.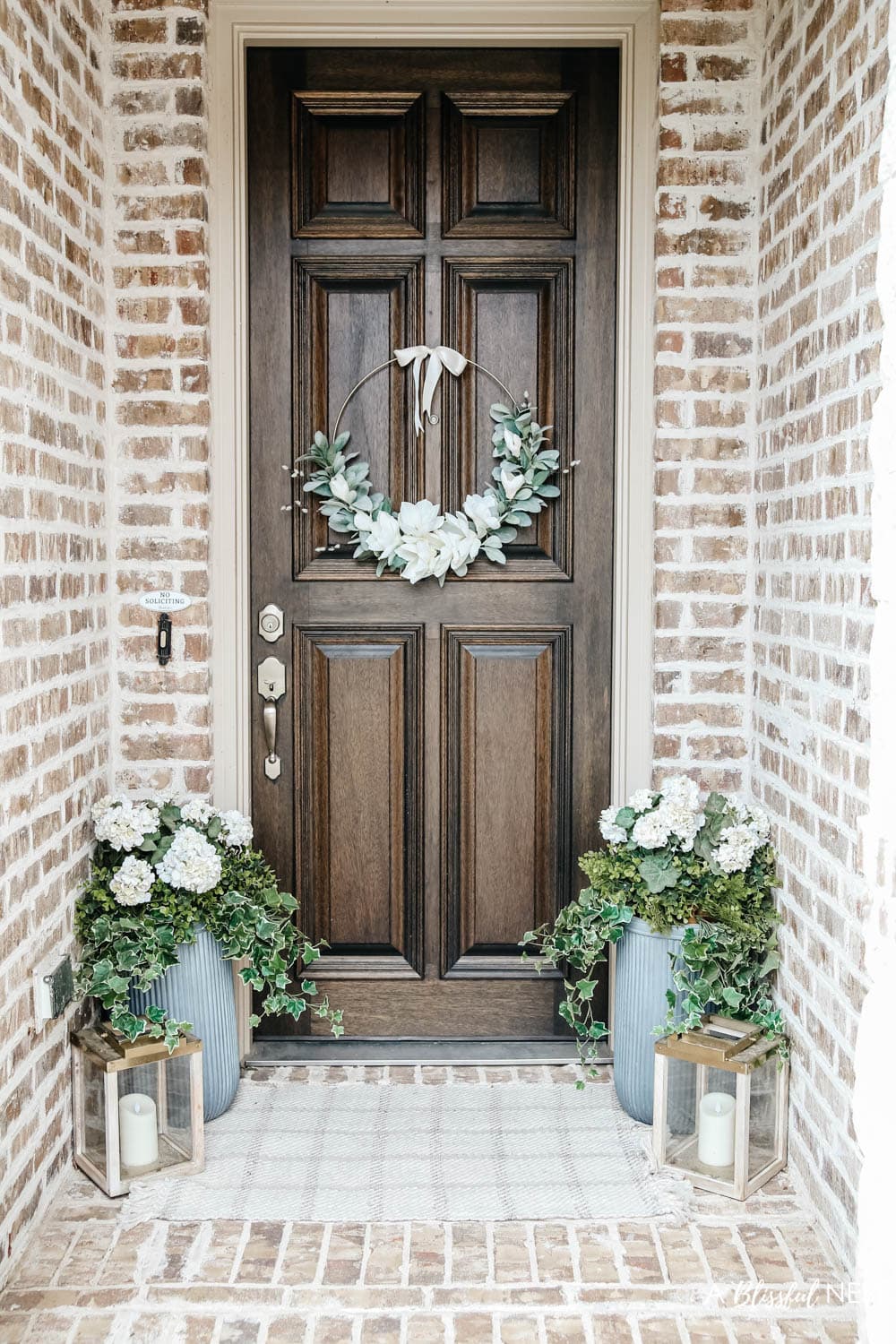 I recently discovered Alicia from Modern Hoop Wreaths. I love her beautiful fresh designs. Each hoop wreath is full looking and the quality of faux flowers used are amazing.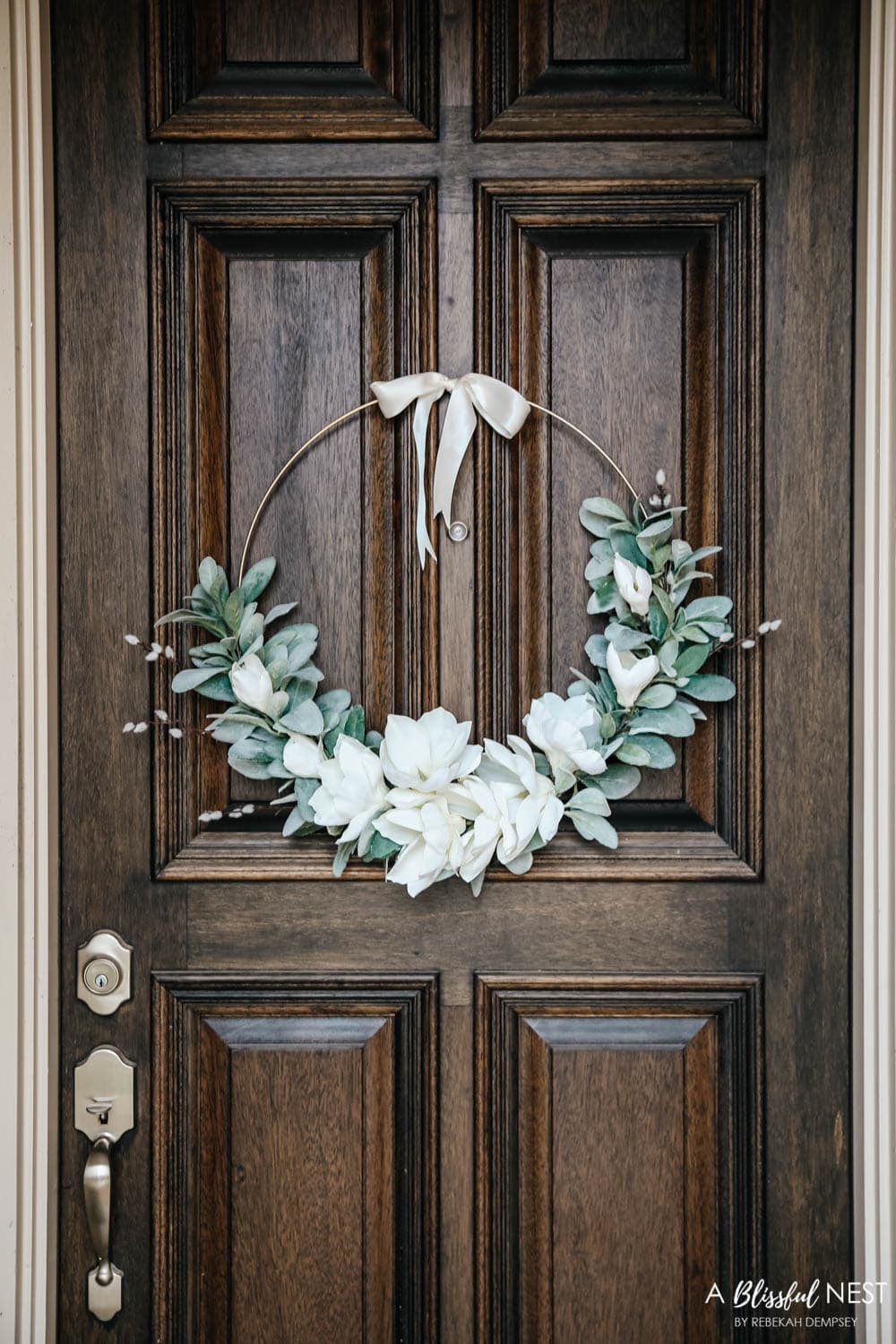 I picked out this wreath that features white magnolia flowers and lambs ear greenery. The texture and color against our wood-stained front door is incredible and has a ton of contrast. If you are looking for a hoop wreath then Alicia is your girl!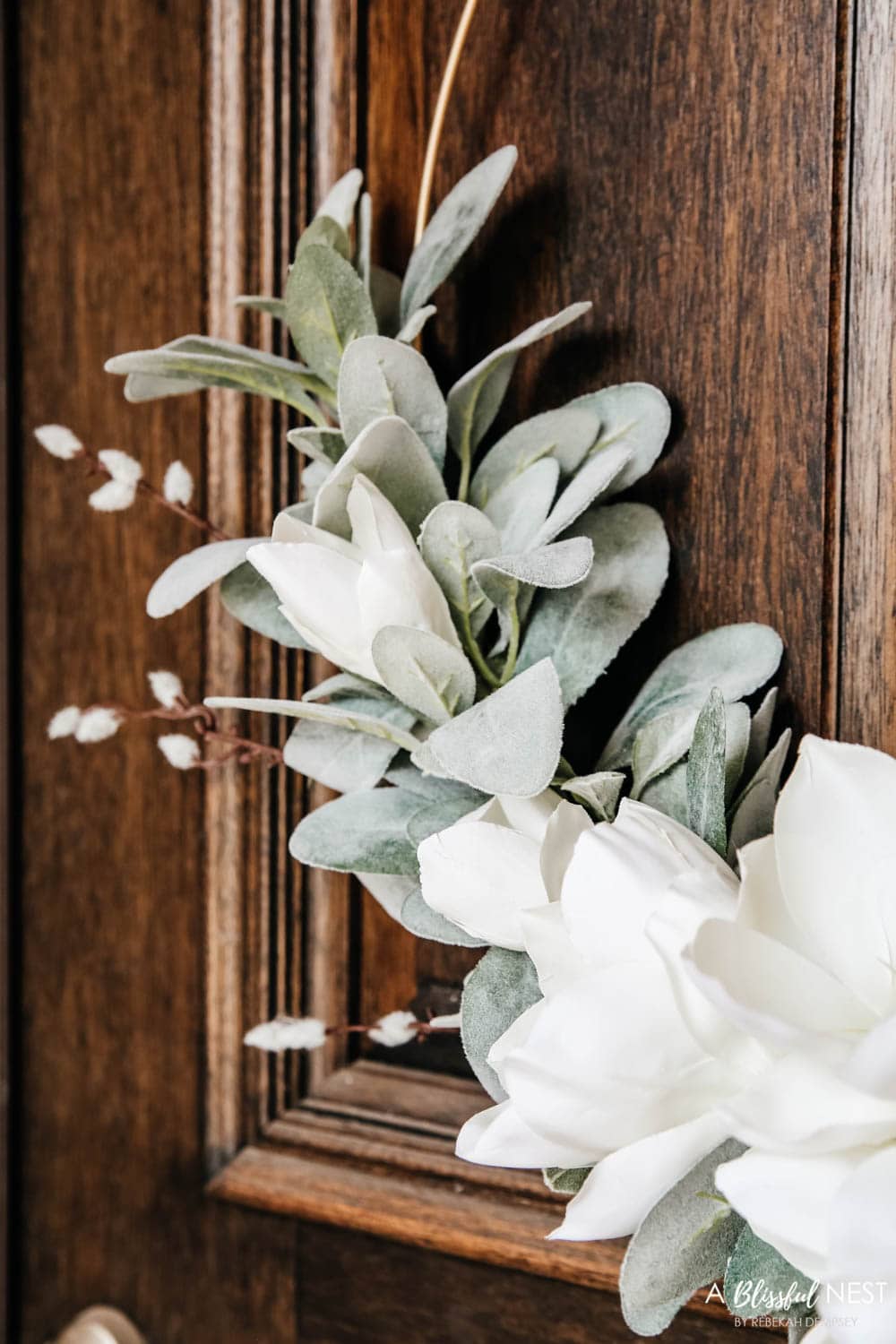 I paired it with this tone-on-tone checked outdoor rug and I love the fringe detail. Typically I like to layer my front door mats but this year I kept it simple with just this one.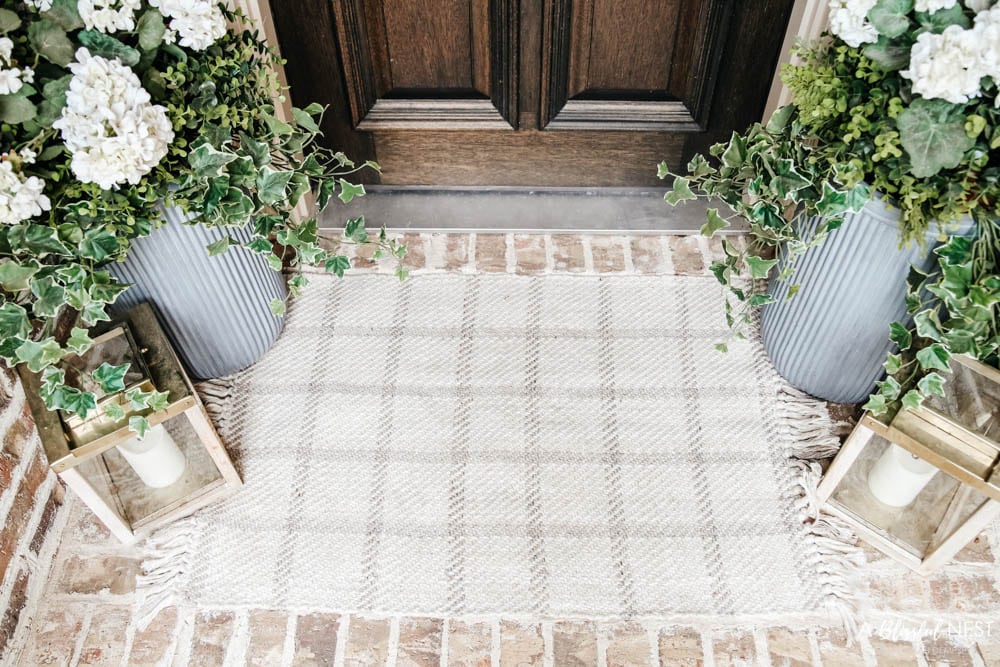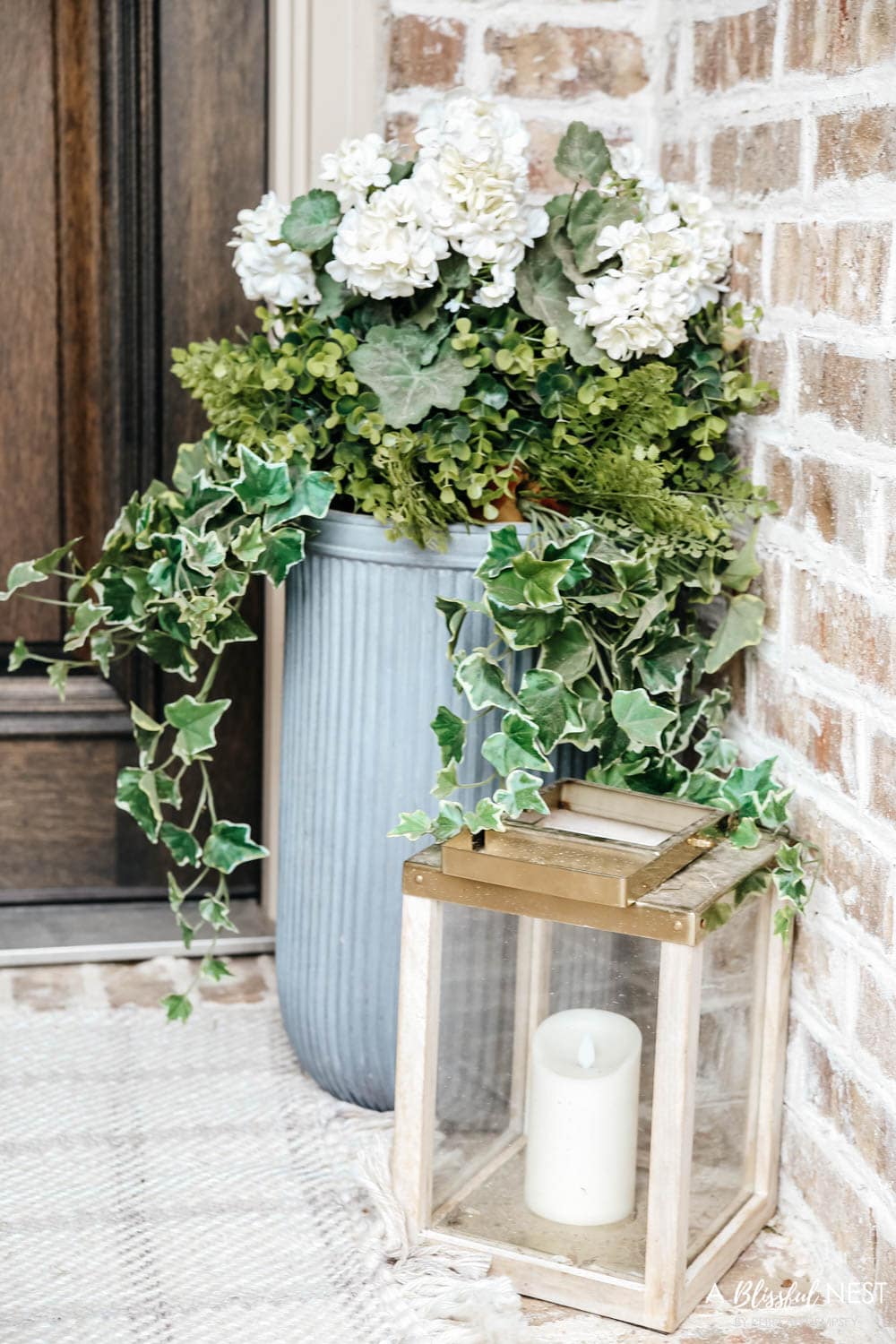 I pulled out these gold lanterns I have had for a few years and found similar ones for you HERE.
Then I just took out the colored faux florals I had in my planters and added a couple more of these UV-protected outdoor faux geraniums to make them look a little more full. I have had these planters with these flowers now on my porch for over a year and they are still looking good and going strong. You can read more about how I designed them and what I used HERE.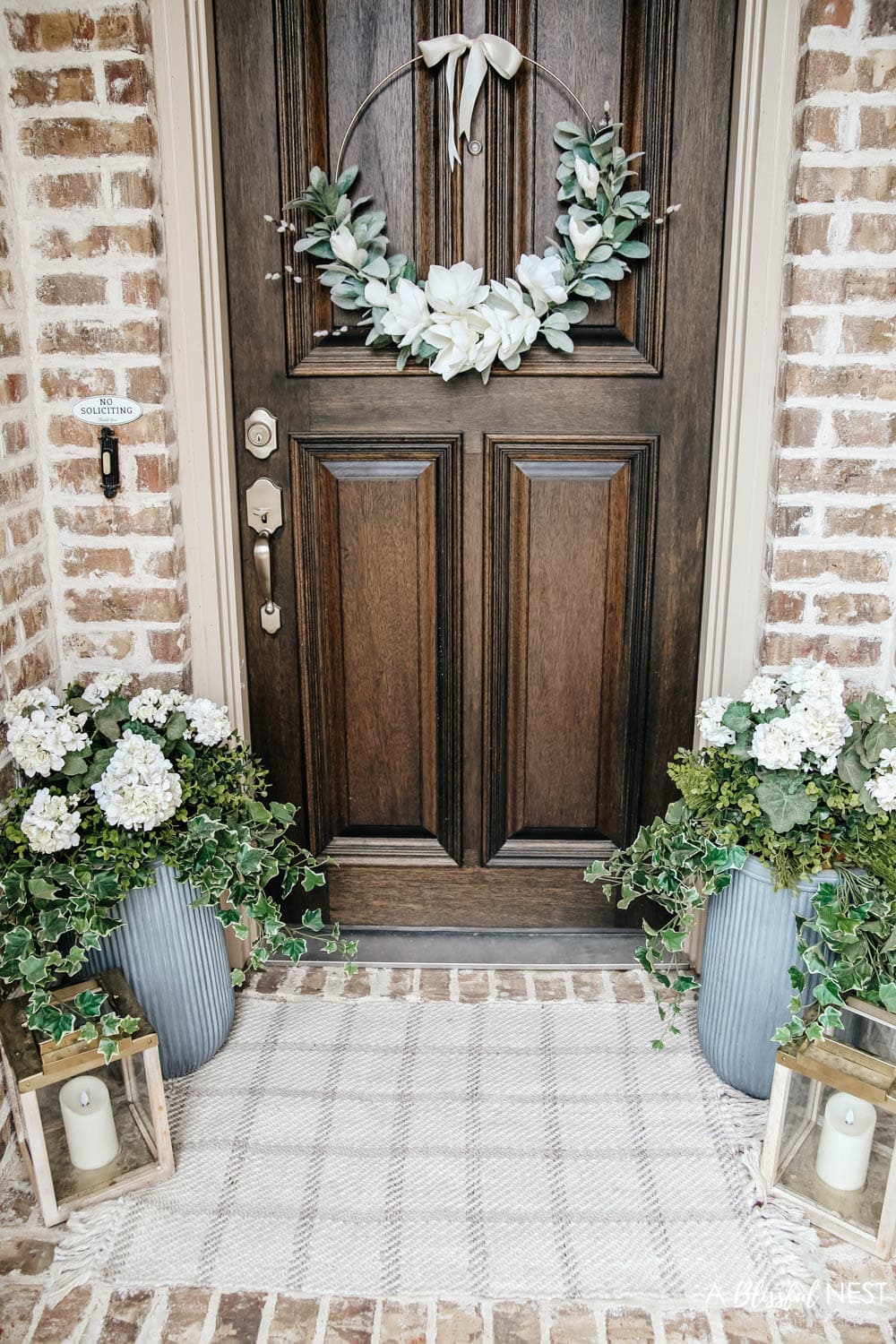 And there you have my fresh and simple summer porch makeover! Sometimes all it takes is just a few affordable updates to totally transform a space.
So ready for all my favorite summer wreaths?? Just scroll down to see all of the most beautiful summer wreaths for the season.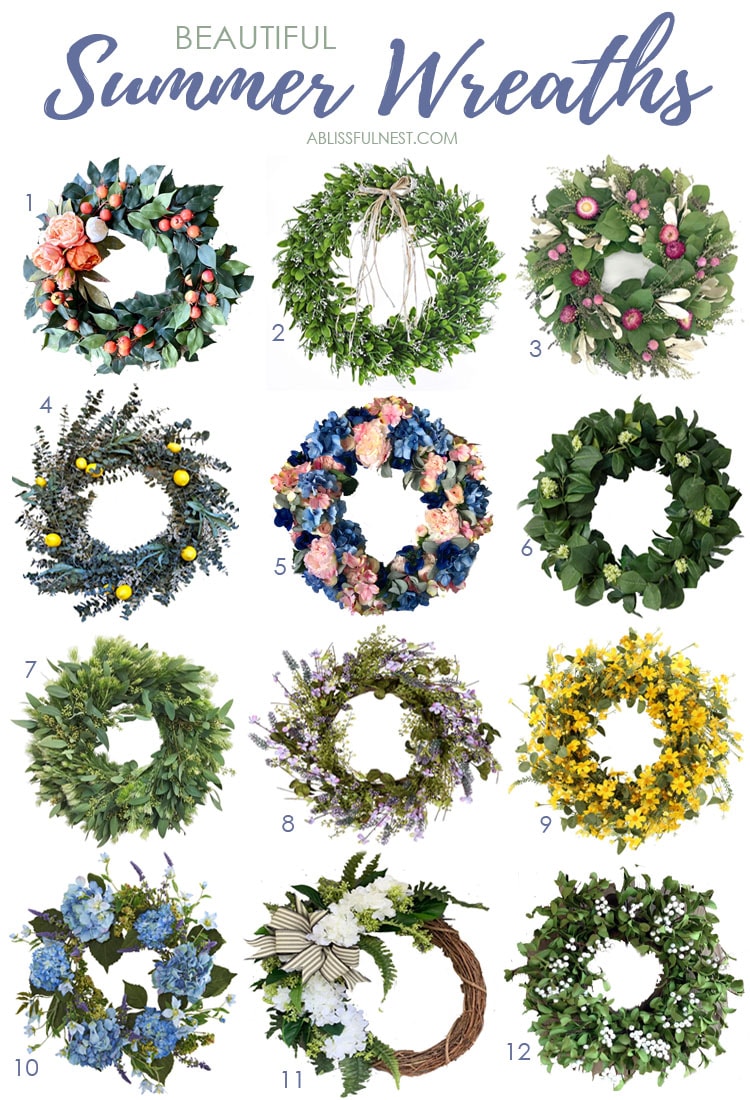 1 | 2 | 3 | 4 | 5 | 6 | 7 | 8 | 9 | 10 | 11 | 12
Beautiful Summer Wreaths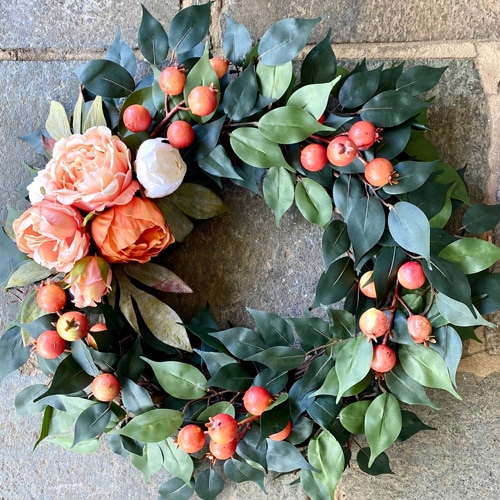 1. Coral Peony & Berry Wreath: I fell in love with this wreath when I saw it! It's something so different and so pretty – perfect colors for summer too. You will love this one on your front door!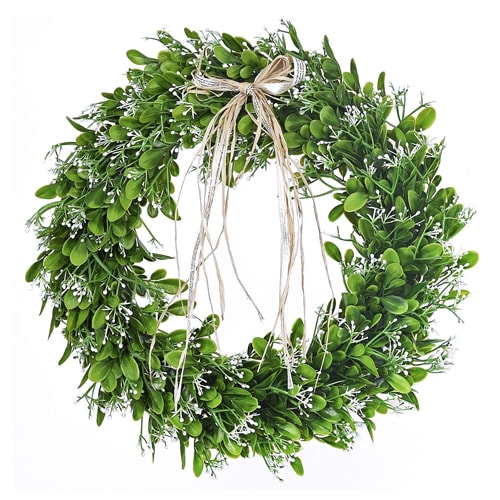 2. Faux Greenery Wreath: how fun is this wreath? I love the pretty bow on it and you guys, it's under $30! It's SO pretty and perfect for your front door or just about anywhere else.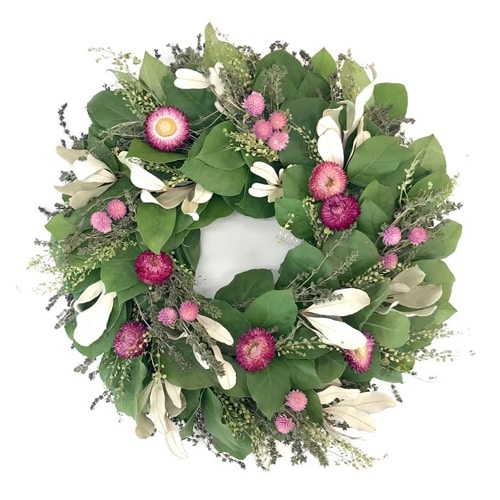 3. Pink Floral Wreath: I love the mix of greens in this wreath and pops of pink! It's a perfect front door wreath for the summer and is the perfect color combo that'll pop!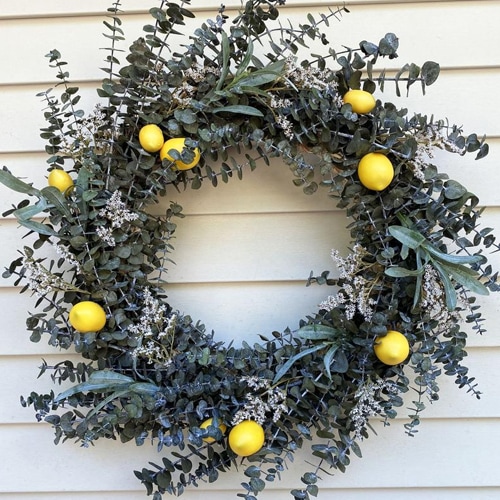 4. Lemon & Eucalyptus Wreath: you can never go wrong with lemons as decor right?! LOL! This wreath is so fun for summer and I especially love the eucalyptus in it. It'll make a statement on your front door all summer long!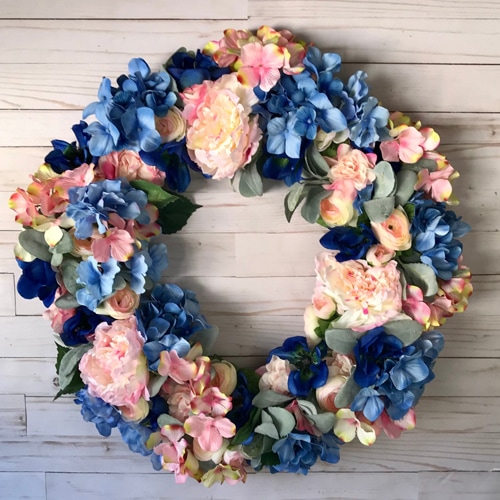 5. Pink and Blue Hydrangea Wreath: these colors together are absolutely stunning and scream summer to me! I LOVE the colors and you can never go wrong with hydrangeas. This beautiful summer wreath is under $80!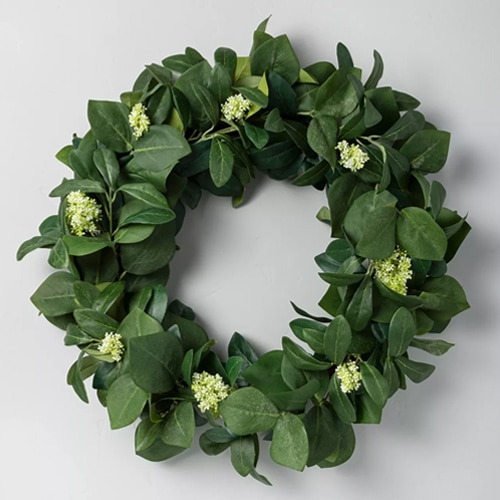 6. Faux Skimmia & Perilla Leaf Wreath: this wreath is filled with beautiful shades of green and it's a must have if you're looking for something simplistic but beautiful this season!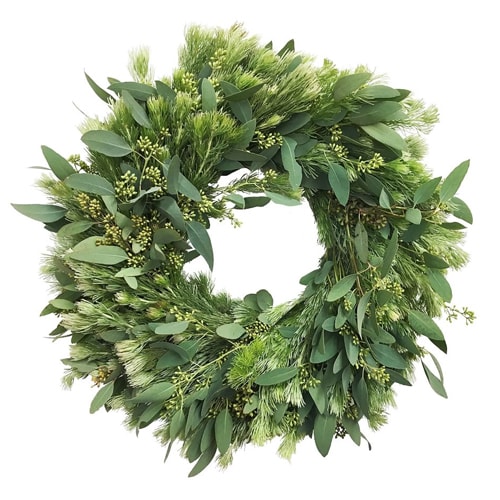 7. Fresh Woolly Bush & Eucalyptus Wreath: this beautiful greenery wreath is so simple but the mix of greens make it a perfect, bright summer wreath to use this season.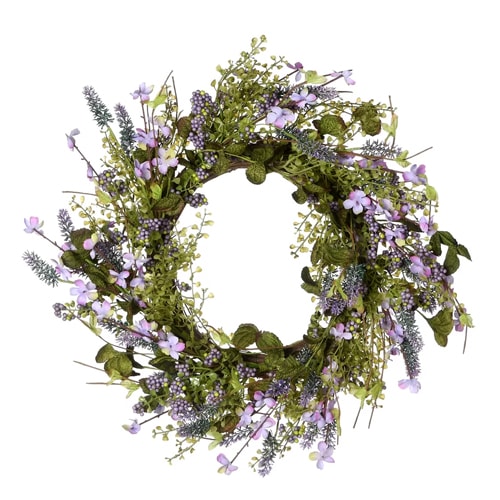 8. Lavender Wreath: this season, lavender is SO trendy – specifically the color but you can't go wrong with the beautiful flower, too! The shades of purple are just stunning and this will look so pretty on any front door this summer.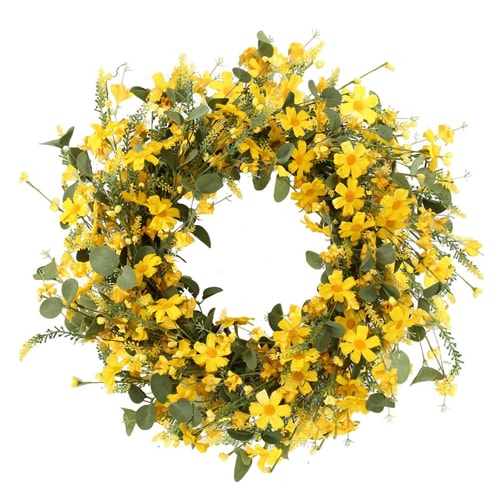 9. Yellow Daisy Wreath: this gorgeous yellow daisy wreath is super affordable and it's so bright and beautiful! I love the colors and how fun this will look on any front door.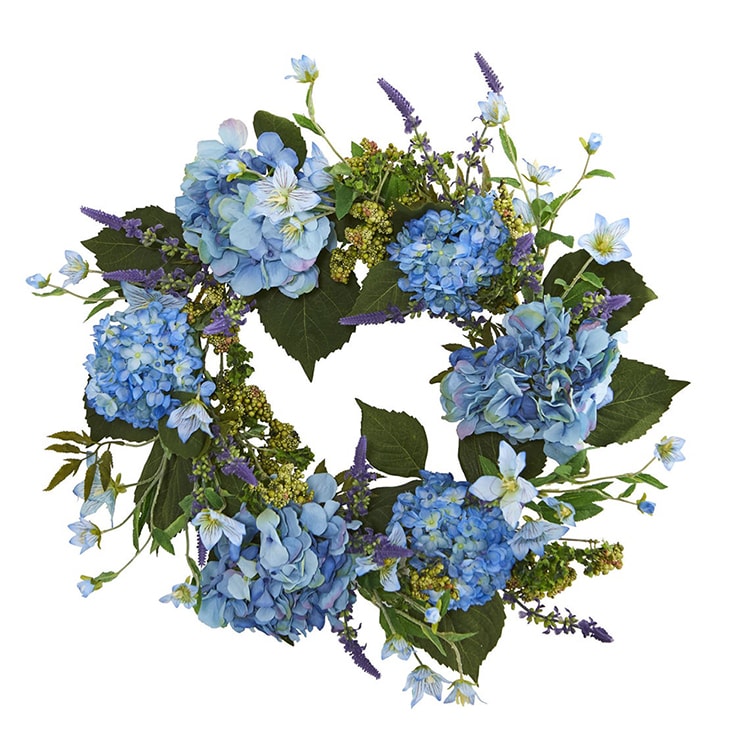 10. Blue & White Faux Hydrangea Greenery Wreath: the colors on this wreath are sooo beautiful! If you love all things blue, this one is for you. It is so pretty and a perfect size for every front door.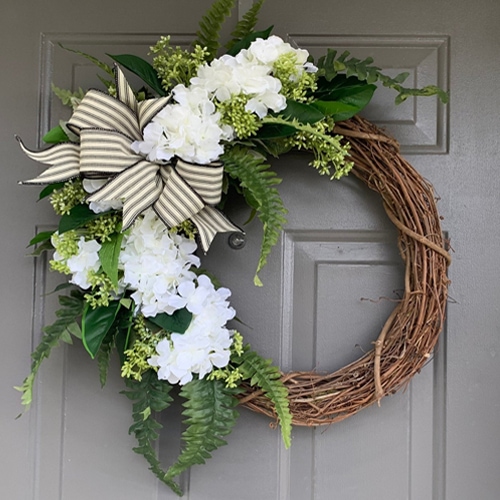 11. White Hydrangea Wreath: I love how simplistic but beautiful this wreath is – the striped bow is such a fun added touch and it's so perfect for your front door.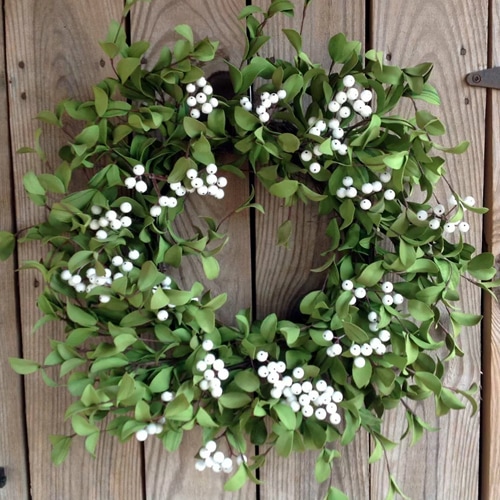 12. White Berry Foliage Wreath: there's just something about white berries that are SO beautiful! I love them mixed with the green foliage in this wreath too. It's a perfect, classic summer wreath to use this season!
We hope these beautiful summer wreaths help you to find the perfect wreath to spruce up your front door this season!
Follow along to get more of my tips on home decor, DIY, and lifestyle on the following: