Getting Matchy Matchy with Cesar® Canine Cuisine
This post may contain affiliate links. Please read our disclosure policy.
This is a sponsored post by Cesar® Canine Cuisine.
Do you get holiday pajamas for your family? Or coordinate your outfits for holiday parties, pictures, and special occasions? well, I do and it doesn't stop with just the human members of my family! I love being matchy even with my fur baby. I know this may sound crazy but from the very beginning when I got Jackson, I would dress him up in little shirts and take him to work with me. He was just this white puffy fur ball popping out of these little shirts. It was seriously too cute. He is my first baby and is the little man of the house. He actually takes that role quite seriously and if you've come to my front door, I really do apologize. He sounds like a Doberman pincher! But he is still my sweet little fluff ball. This Christmas I decided to get a little matchy matchy with him and one of my favorite brands, Cesar® Canine Cuisine.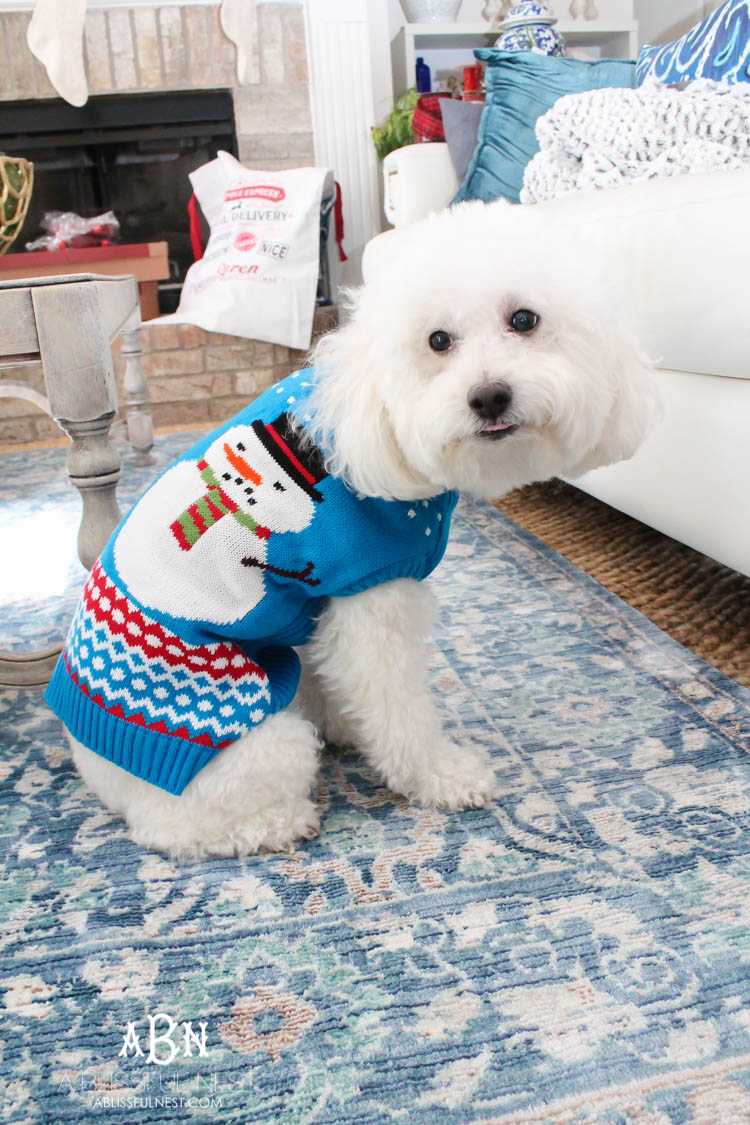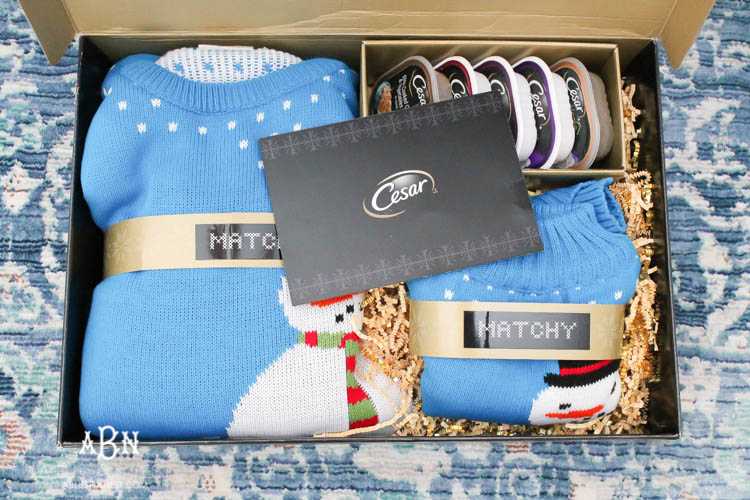 This Christmas we received THE cutest matching sweater set that I could not wait to put on my little guy.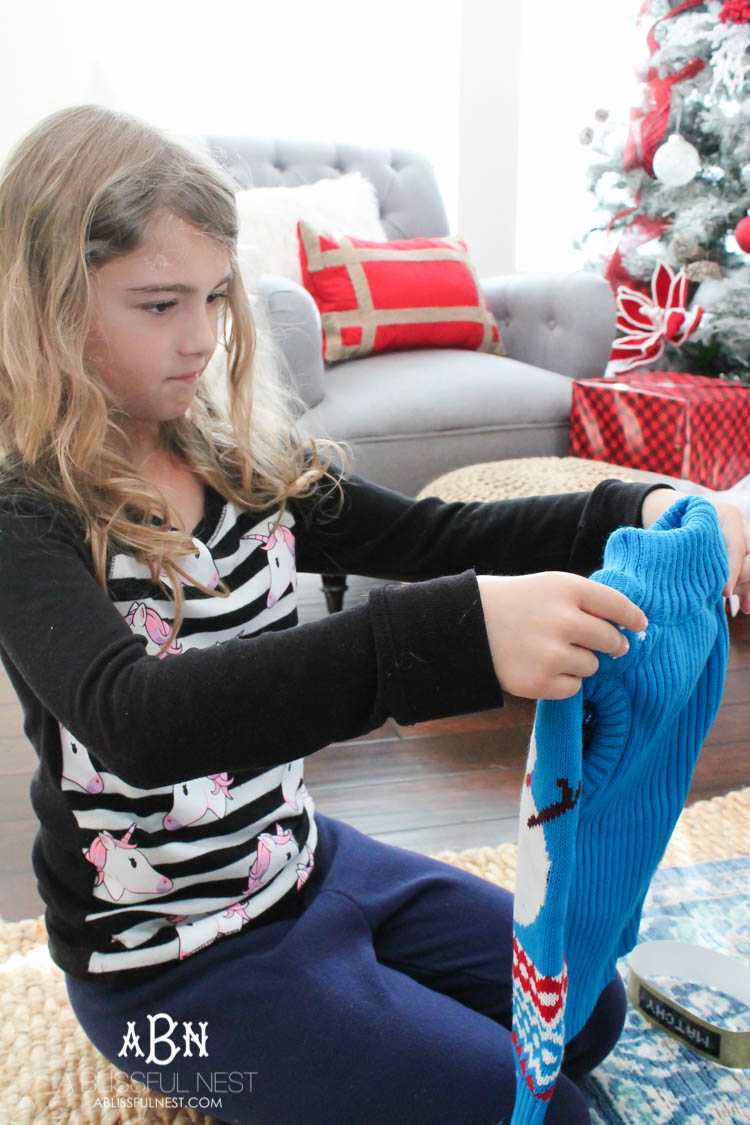 Lauren actually couldn't wait to pull it out and cuddled right up with it!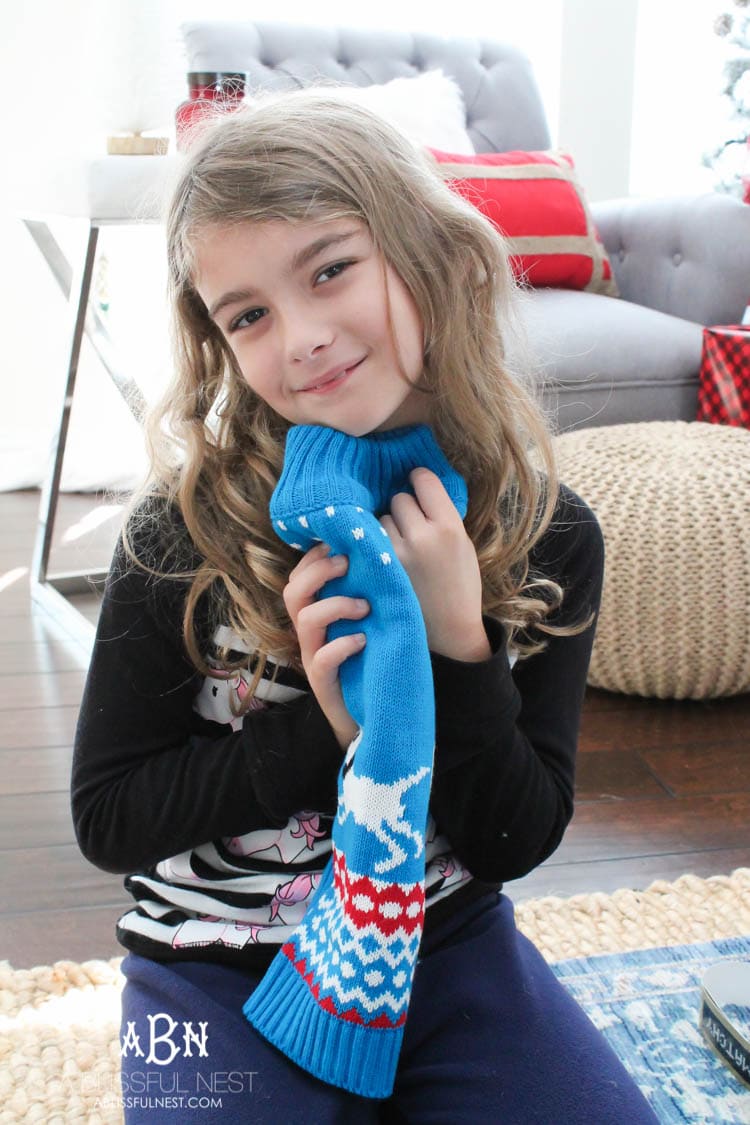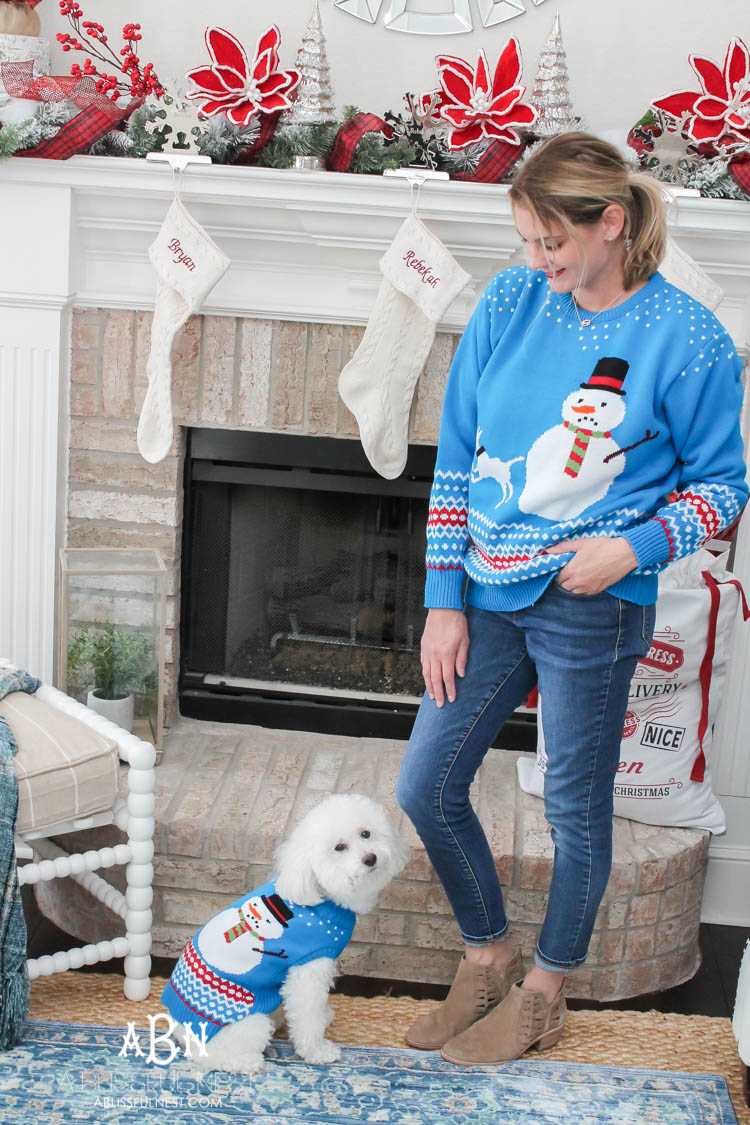 Especially in the colder winter months here in Dallas, my little buddy gets cozy in his sweaters and I love that now I get to match him in my favorite color!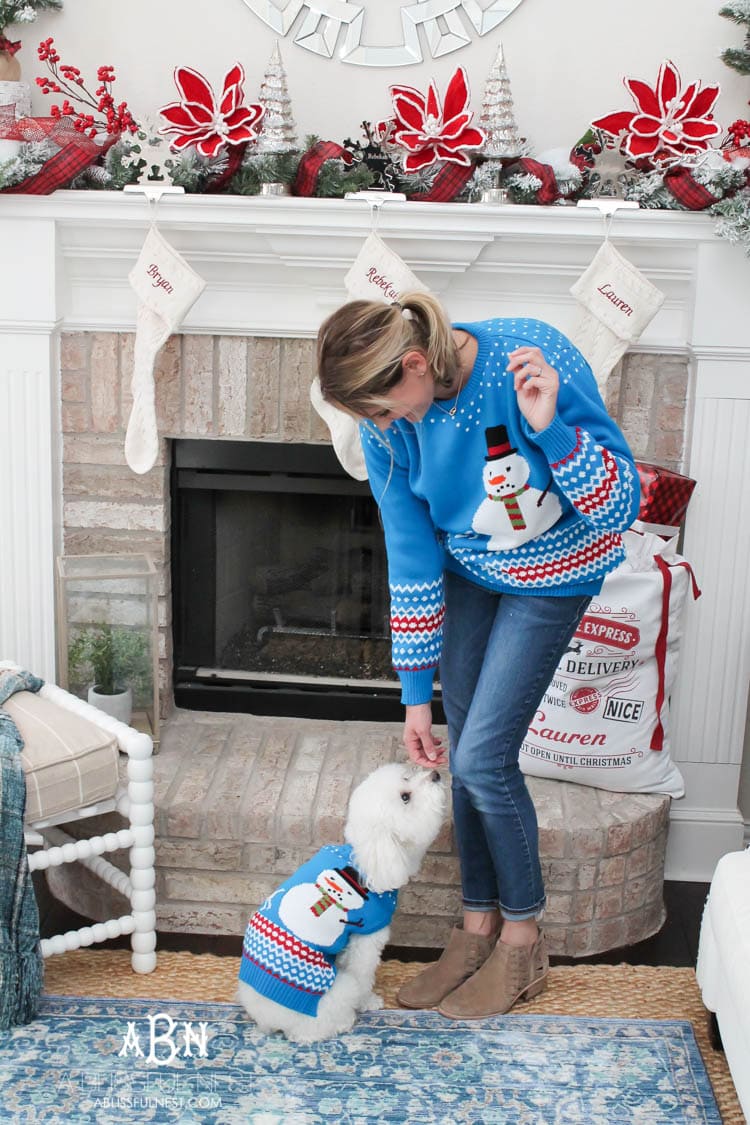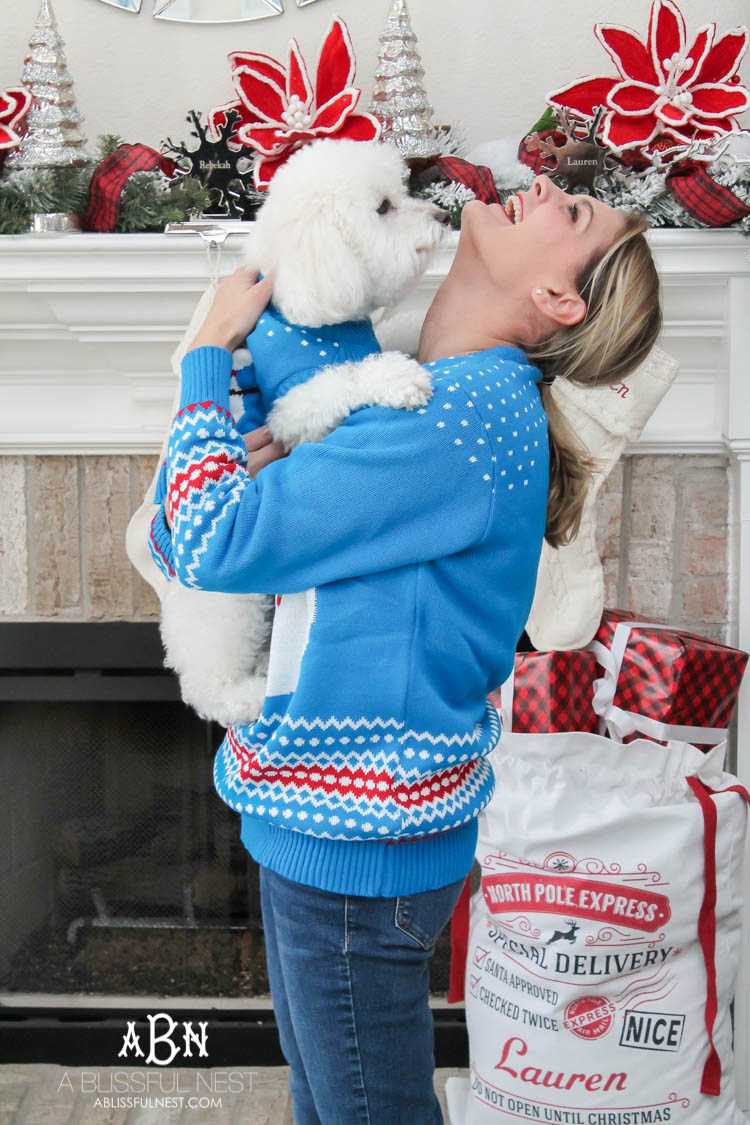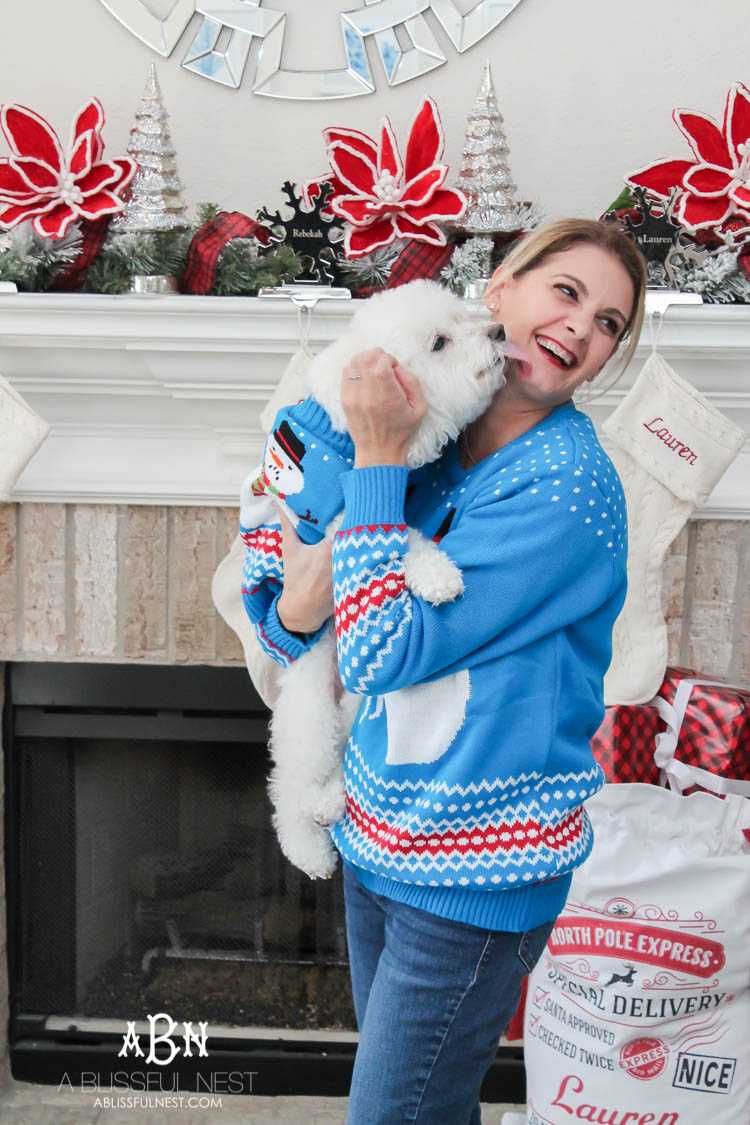 I adore his snuggles and kisses!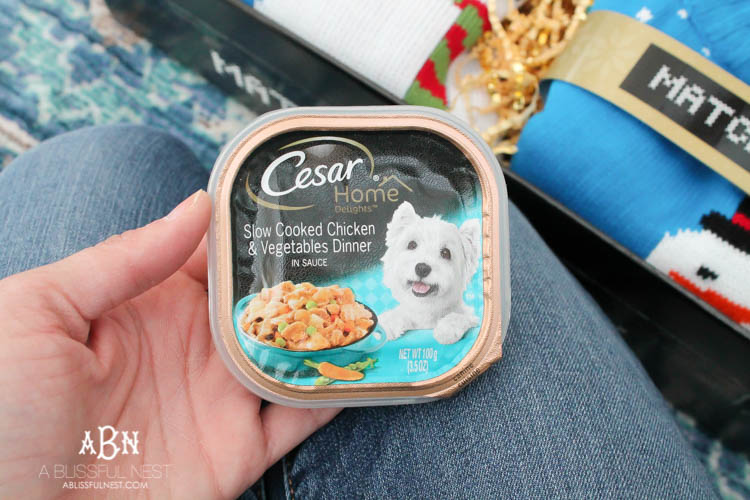 Jack is a very picky eater but he loves his Cesar Cuisine. They are mini gourmet meals wrapped up in perfectly sized containers.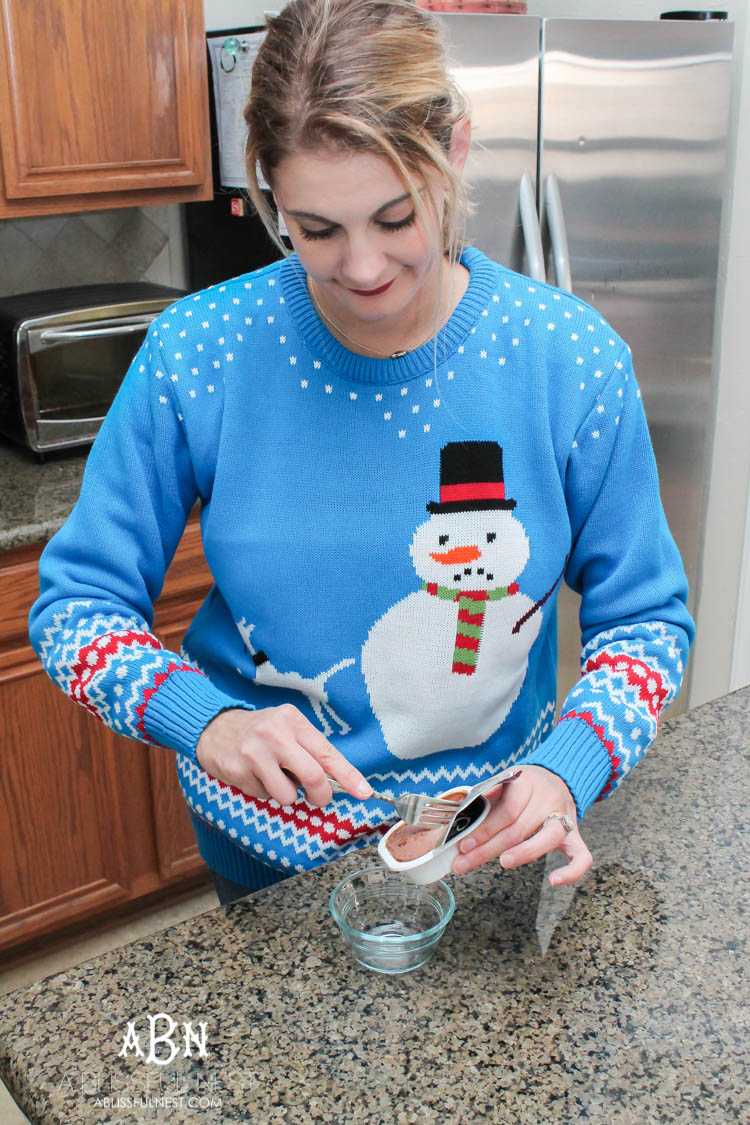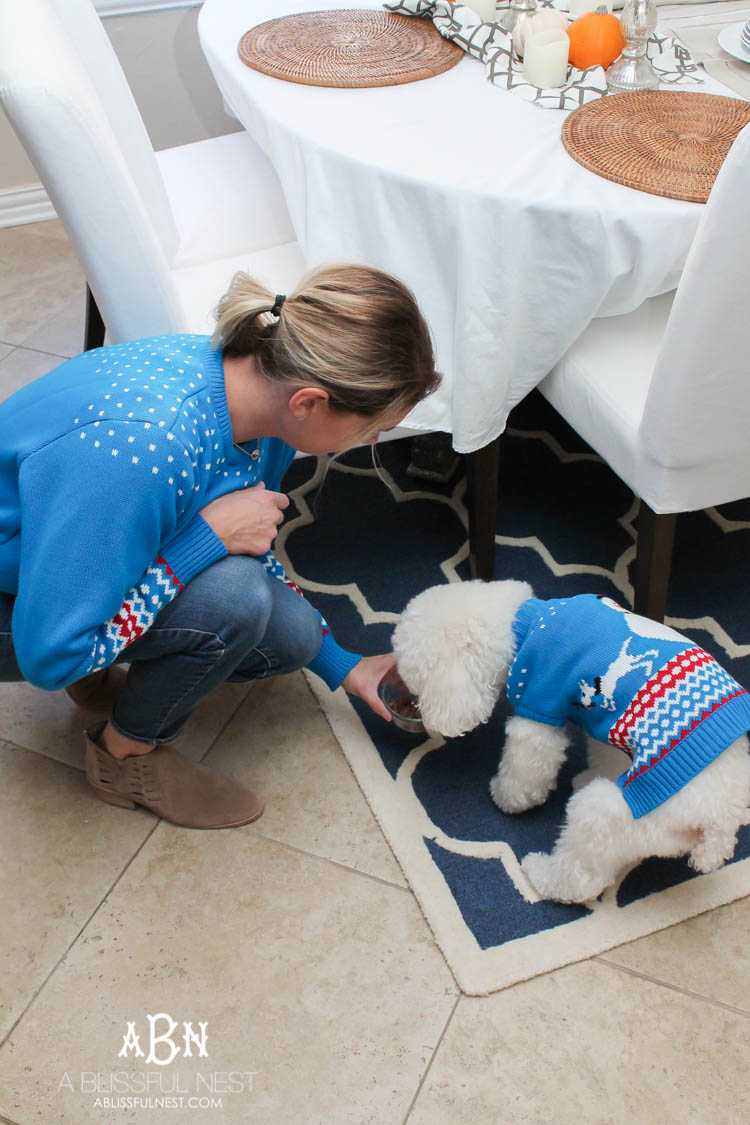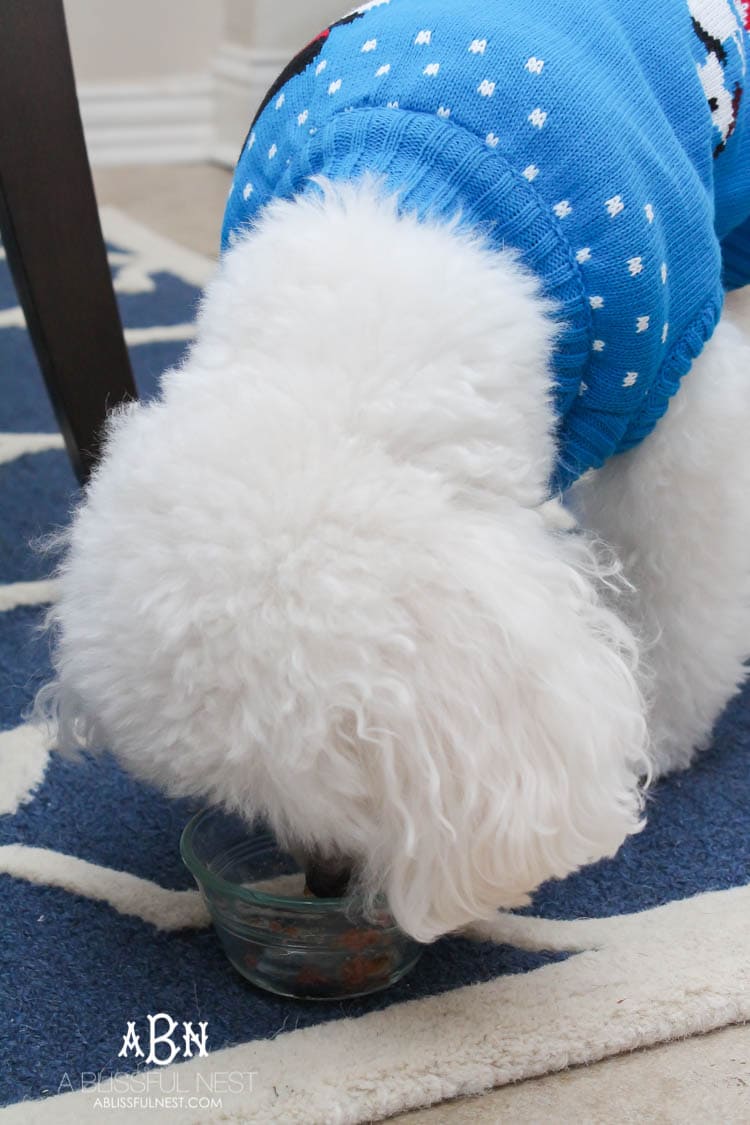 You too can win a matchy matchy set for you and your little love to be twins!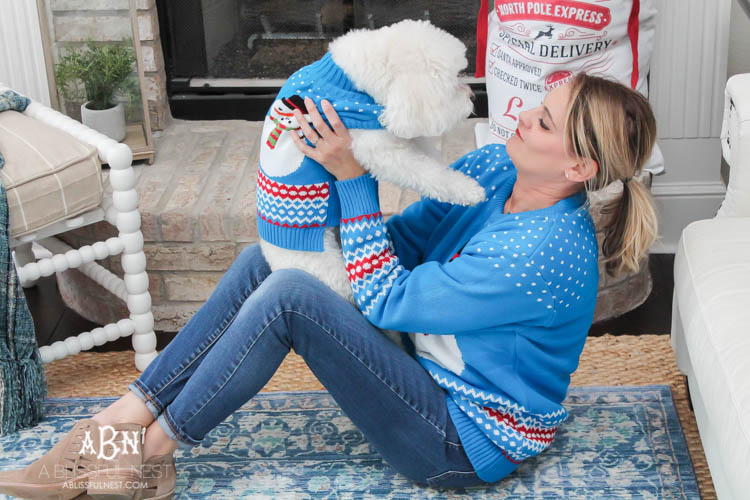 Do you like to twin it up with your furry best friend??
THIS IS A SPONSORED POST. A BLISSFUL NEST HAS RECEIVED PAYMENT, TRADE, AND/OR PRODUCTS FROM CESAR® CANINE CUISINE IN EXCHANGE FOR PROMOTING. HOWEVER, ALL OPINIONS STATED ARE OUR OWN.