This is a sponsored post by Schlage.
Traveling during the holidays, gift buying, family photos, work parties, holiday party with friends, gift exchanges . . . the list goes on and on with how our family spends our time and money during the holidays. It is exhausting just thinking about it all and can be financially draining for us. And I do have to tell you, this is the one time of year to never make big remodeling changes as much as I know you want the house looking amazing for all those guests coming over. I know you have heard me say it before but it is the little things that count. They really can make big impact. New drapes and a new area rug are great but what if you could make a change that not only makes your home look great but makes it safer too?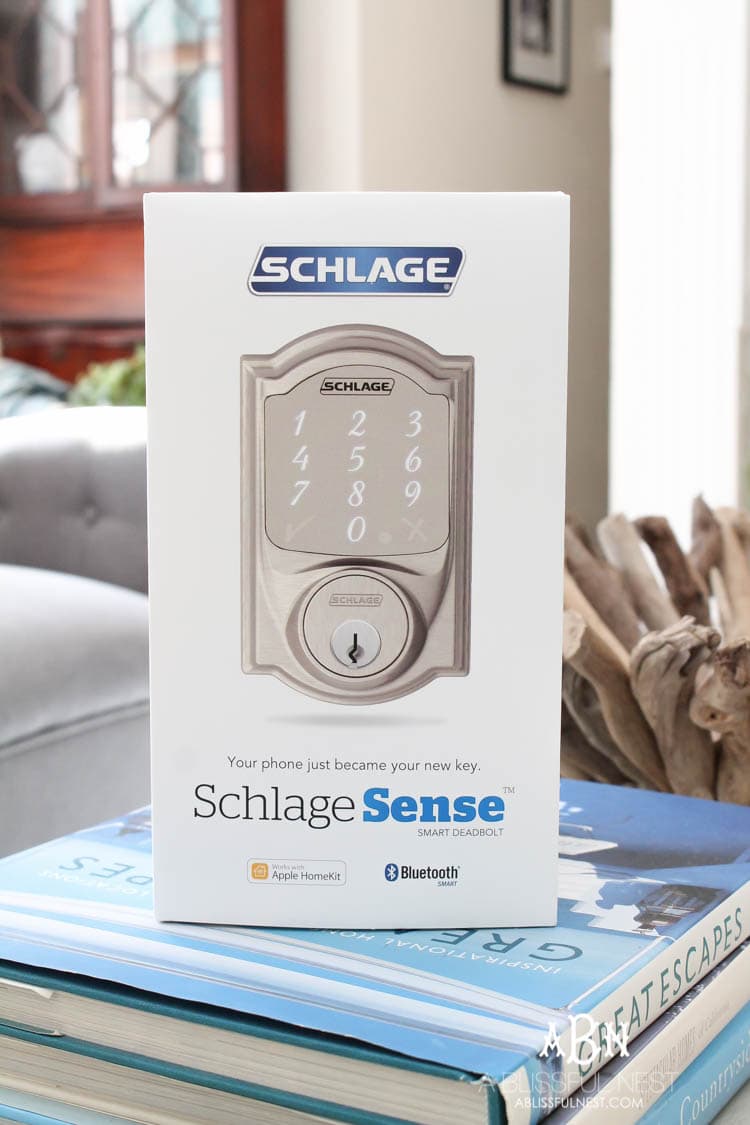 Enter in Schlage hardware. So for comparison purposes, here is what our front door looked like before.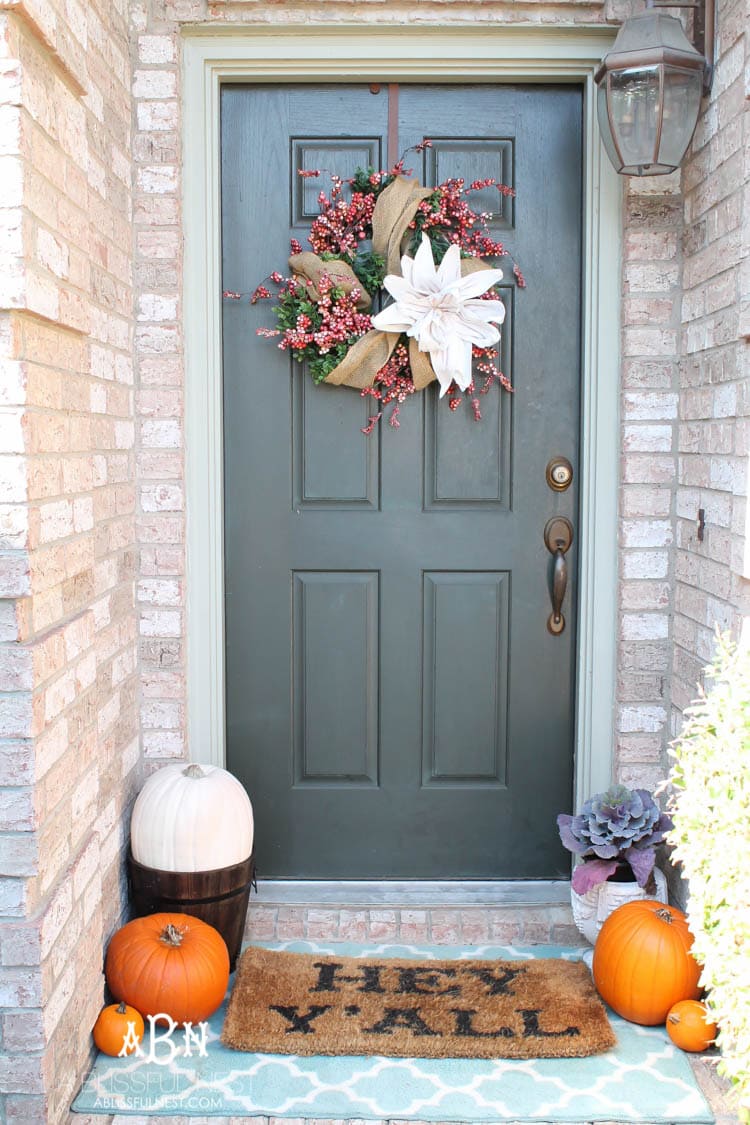 And here is what it looks like now.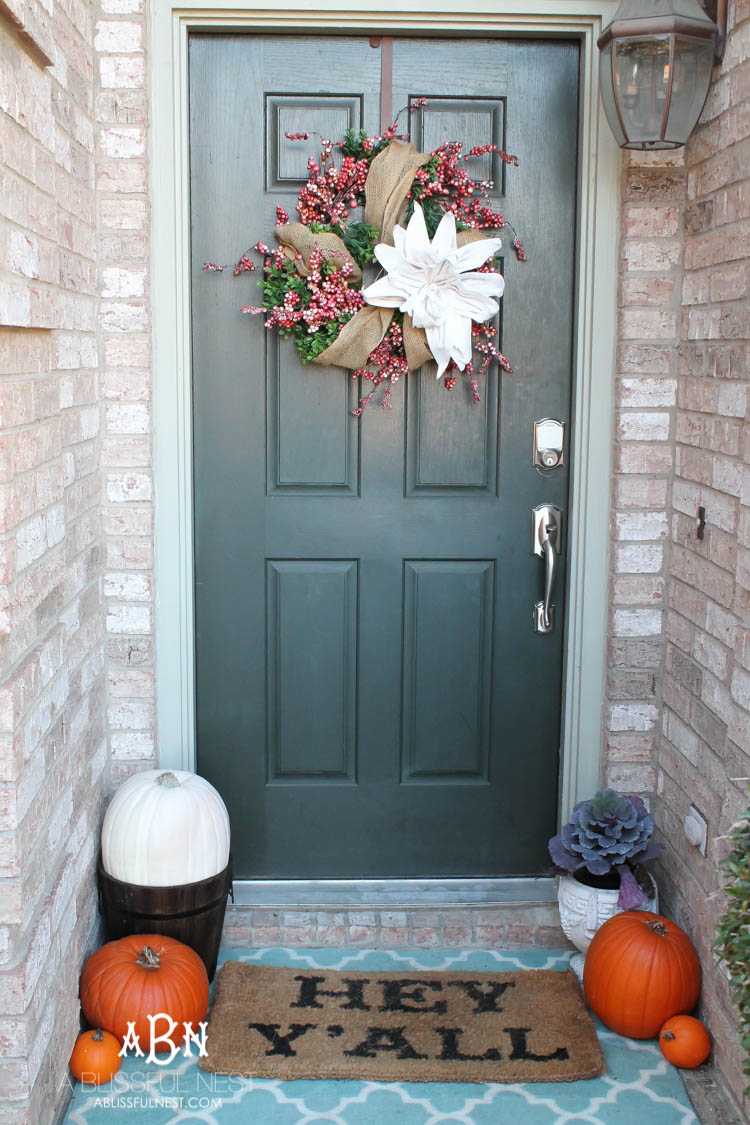 It looks great doesn't it?!! It makes a big difference taking our home from a rusty gold finish to this gorgeous satin nickel look. The interior hardware in our home is satin nickel and I love that now the finishes are all the same. Trust me when I say people notice and having all the finishes match is huge!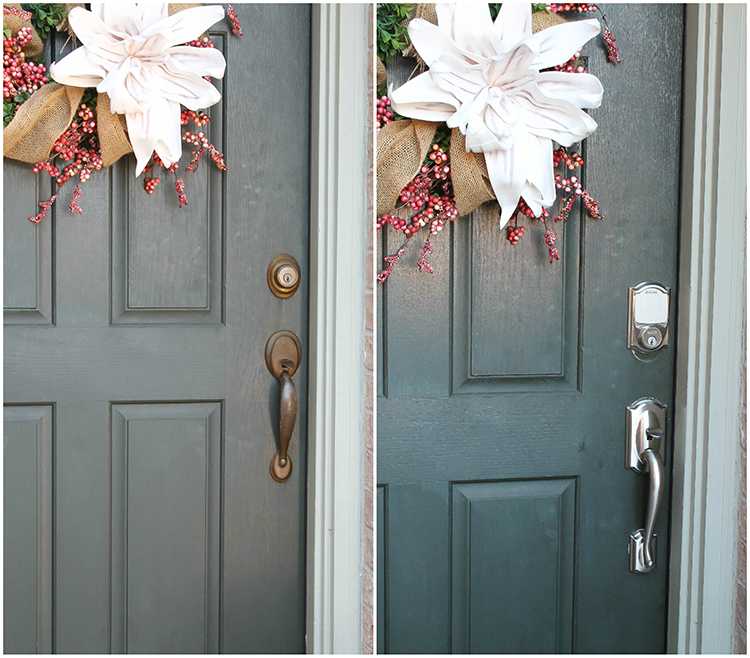 We chose the Schlage Sense Smart Deadbolt and we couldn't be more amazed at not only how easy it was to install but how functional it is for our family.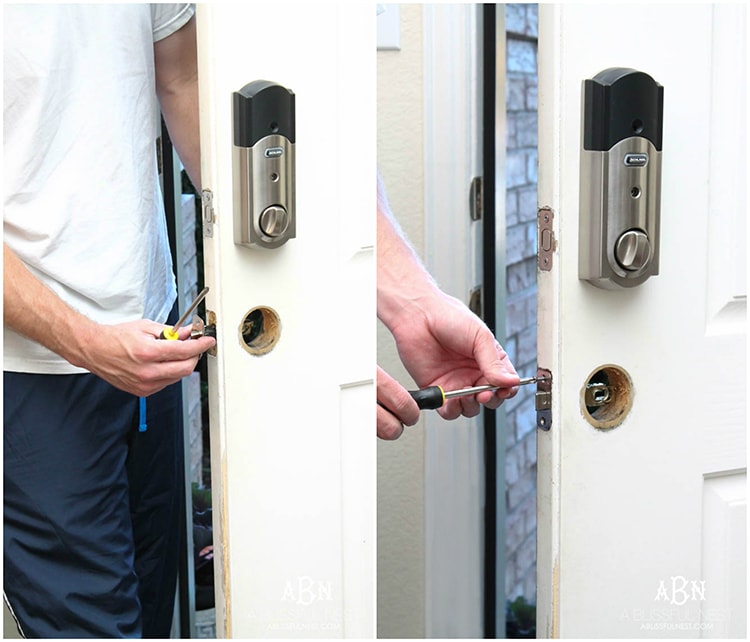 My husband simply uninstalled the old door hardware and only had to drill a few new holes for the new hardware.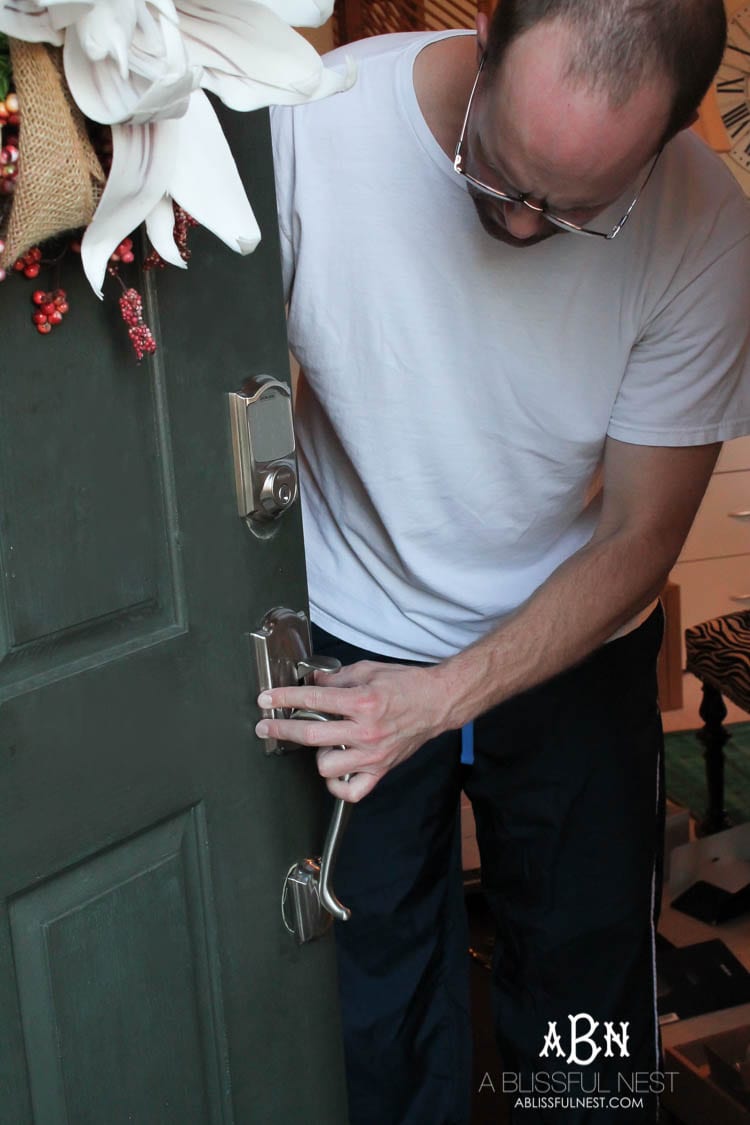 With a busy family like ours and extended family coming and going, one of my favorite features of the Schlage Sense Smart Deadbolt is the keypad entry option. Rather than handing out our key, everyone has their own code to get in. This makes me super happy to not be playing musical keys. Don't you hate leaving your key under the doormat when you travel at the risk someone will fund it? Not me anymore!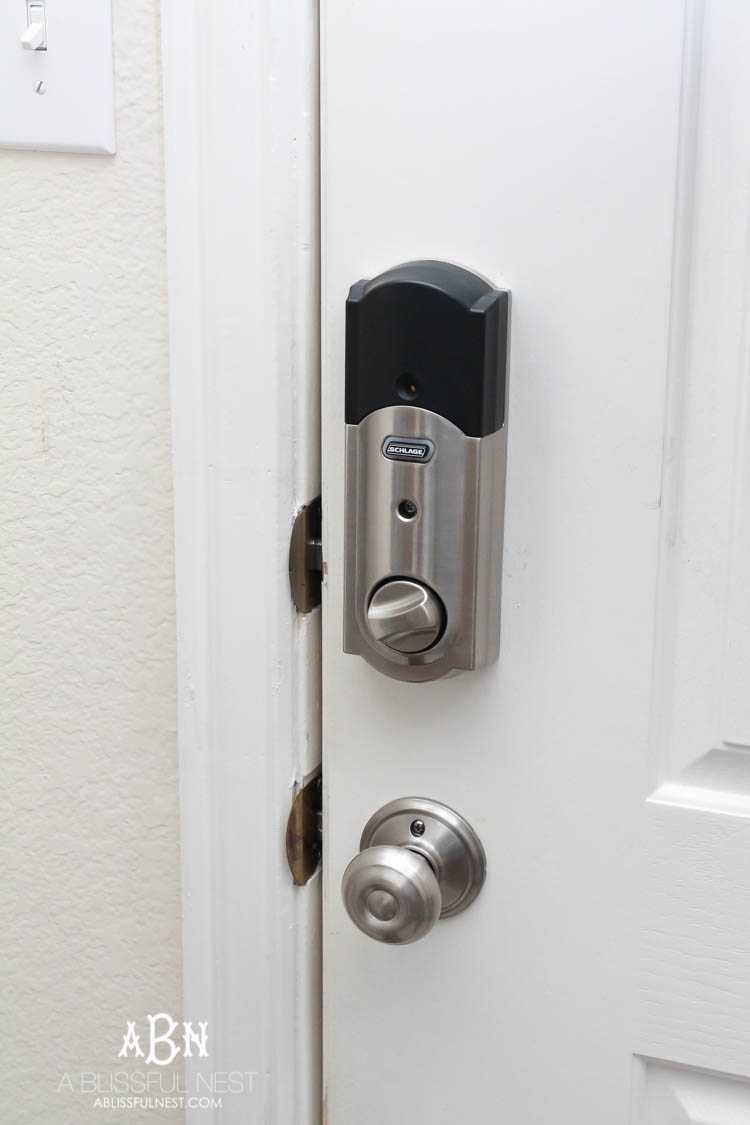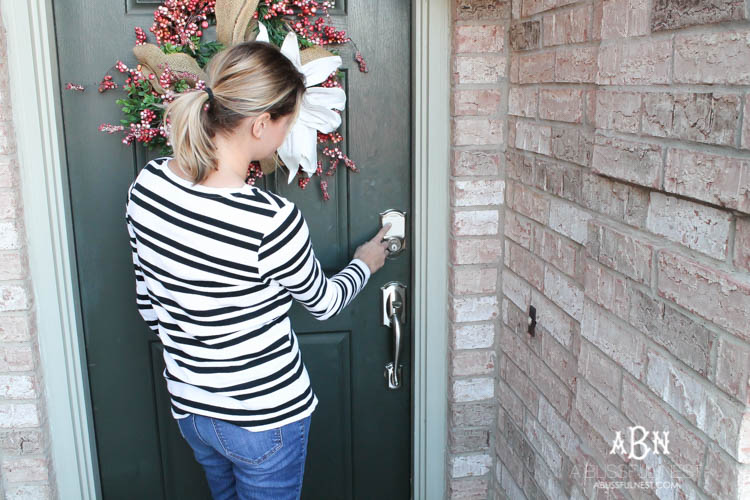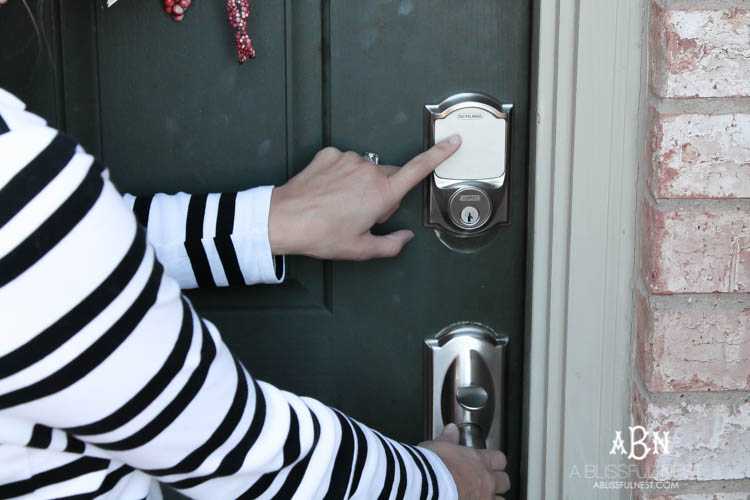 I have to tell you too that I am such a fan of anything I can do via my phone. This hardware also has compatibility with Apple HomeKit™ technology that allows you to use your iPhone®, iPad® or iPod Touch® to "talk to unlock" your door. I mean seriously how great is that. I can make sure my door is locked from anywhere now.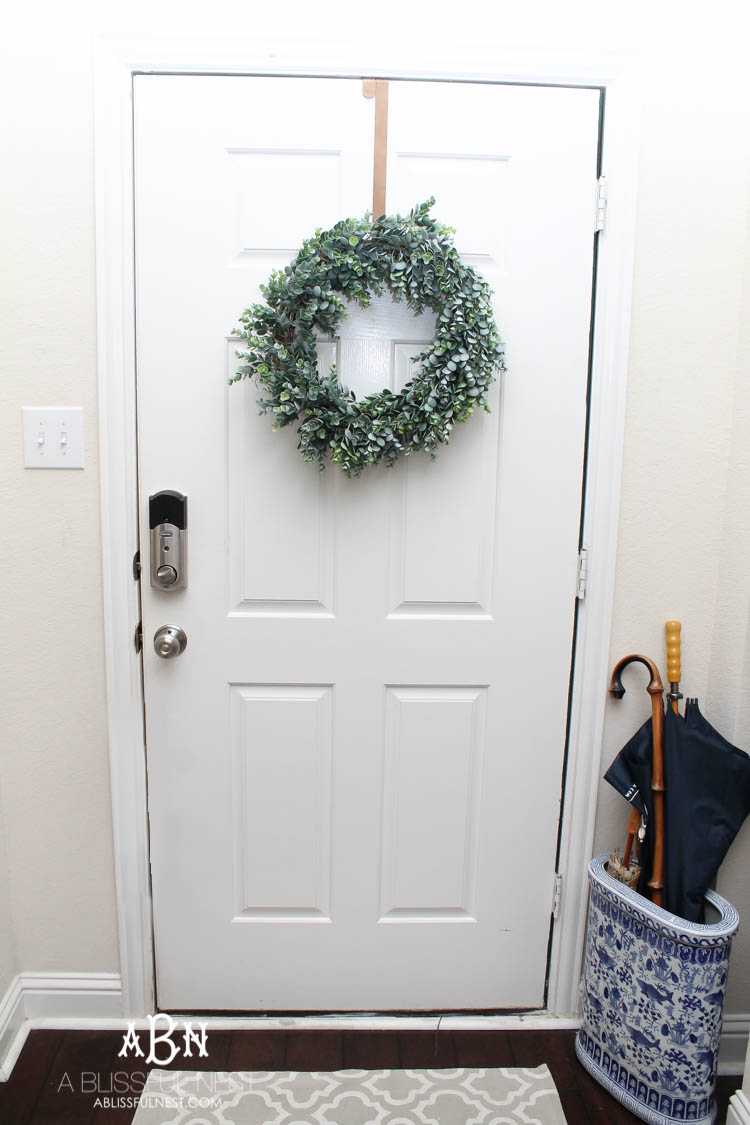 We also switched out our patio door hardware to match. Huge difference isn't it?!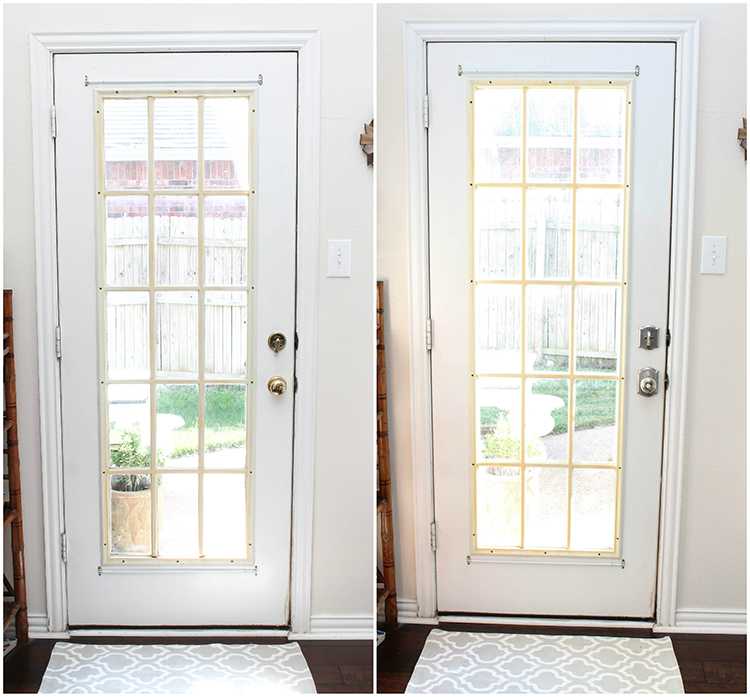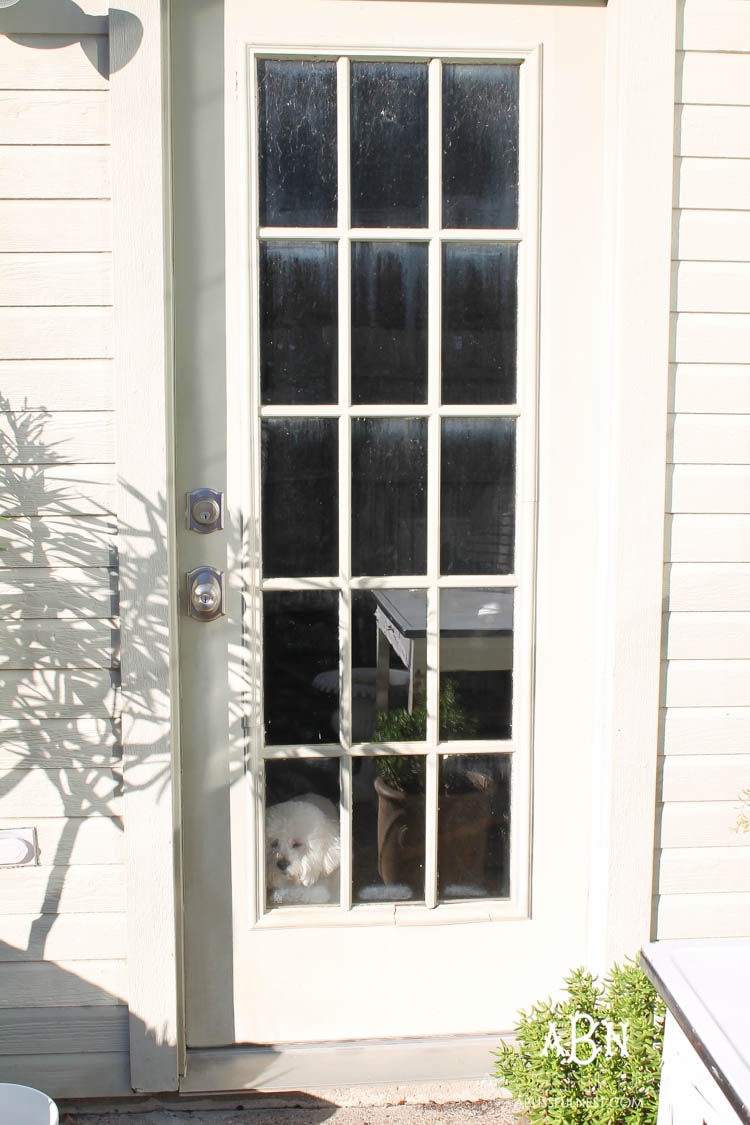 I think even my little guy feels safer too! I truly think this hardware has completed the look of our home and has made us feel safer.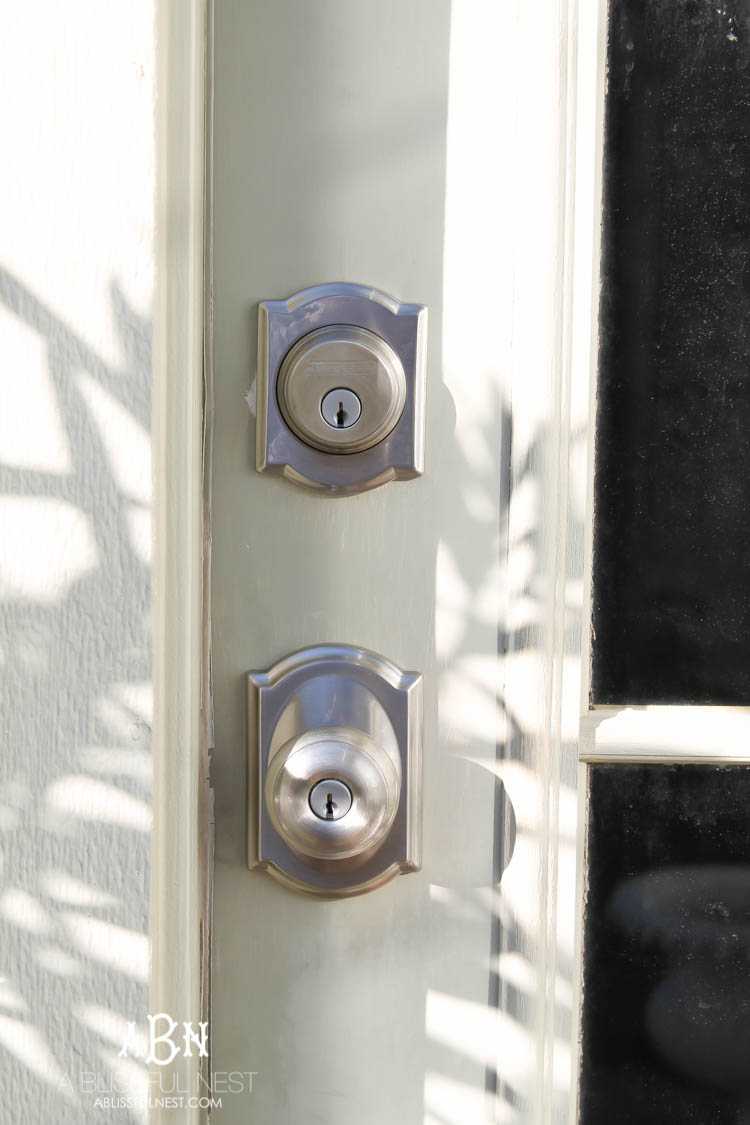 So are you ready to make a small change with BIG impact for the holidays to your home? Trust me you can not go wrong with a simple update like your door hardware. I really can not believe the difference!
To learn more about Schlage and it's product offering, visit http://www.schlage.com
Make sure to enter the Home and Away Sweepstakes! This month, Schlage is giving away fantastic daily prizes to give your home a holiday upgrade you'll appreciate whether you're there or not, including gift cards, Schlage door hardware and electronic smart locks. Plus, when you enter you'll be eligible to win the grand prize: a $5,000 Lowe's gift card! You can enter from 12/1 – 12/26 right HERE.
Schlage products are available online at Amazon.com and Build.com, as well as in retail locations including Home Depot and Lowe's. To learn more about Schlage and view all their unique decorative door hardware, visit schlage.com.
This is a sponsored conversation written by me on behalf of Schlage. The opinions and text are all mine.