Christmas Decor Finds to Create a Cozy Home For The Season
This post may contain affiliate links. Please read our disclosure policy.
Sharing a collection of Christmas decor finds that are stylish and budget-friendly to transition your home for the season. Also includes tips on how to refresh a space, where to shop for Christmas decor, and examples on how to use these pieces in your home.
Have you decorated for the holidays yet? Whether you have or not, there's always room for more decor right?! LOL. I love decorating for Christmas and deciding on a new decor theme each year. This year I found a ton of really great Christmas decor finds in the most beautiful colors.
Something a little different but SO beautiful, glam, and most importantly festive and fun. Check out my favorite Christmas decor this year below!
This post contains some affiliate links for your convenience. Click here to read my full disclosure policy.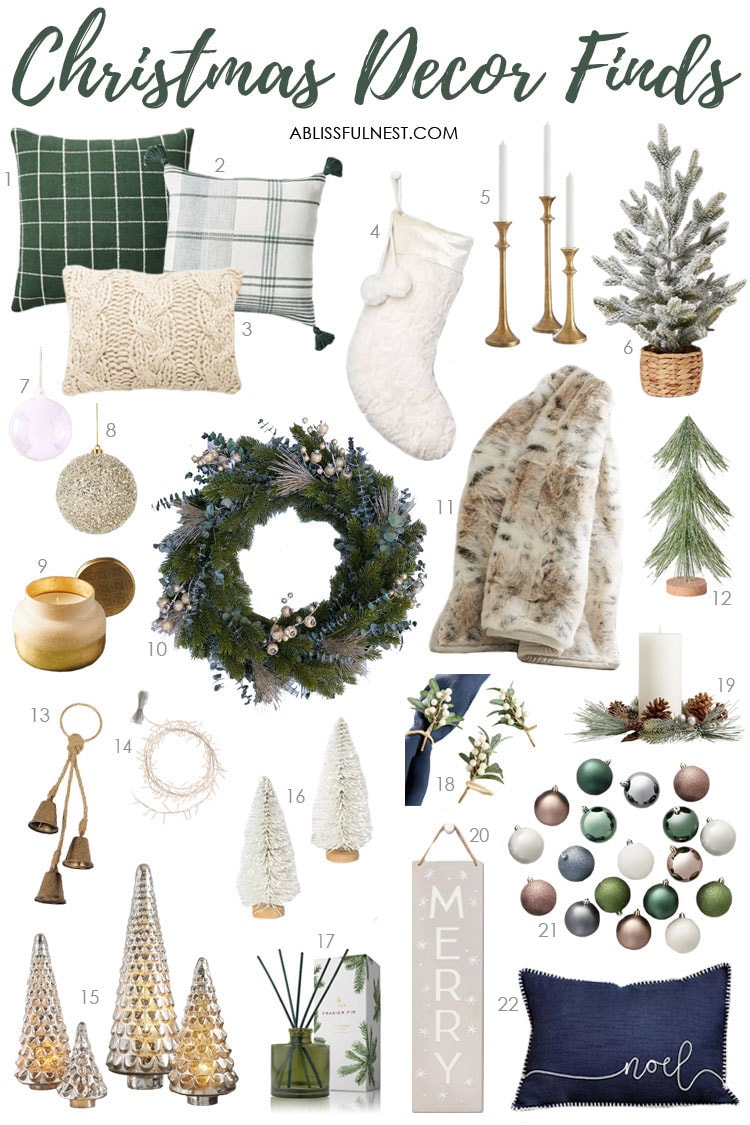 1 | 2 | 3 | 4 | 5 | 6 | 7 | 8 | 9 | 10 | 11 | 12 | 13 | 14 | 15 | 16 | 17 | 18 | 19 | 20 | 21 | 22

Christmas Decor Finds:
Decorating for Christmas can be so much fun and with so many different colors and styles to go with, there are endless possibilities. It can be hard to find quality items to cozy up your space, but they're out there! This is a cohesive collection of items to use to decorate your home for the holidays!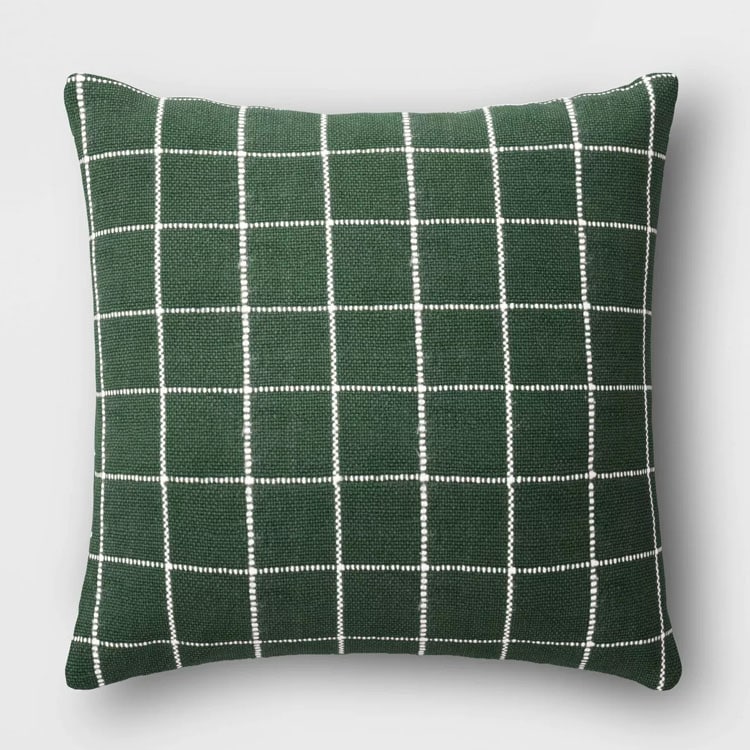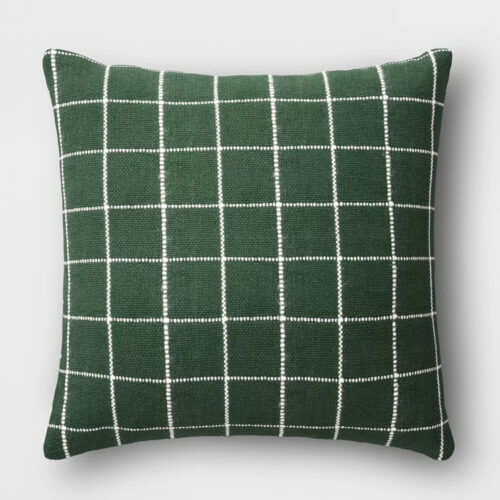 1. Oversized Woven Throw Pillow: this throw pillow also comes in red and would be so fun to mix and match with!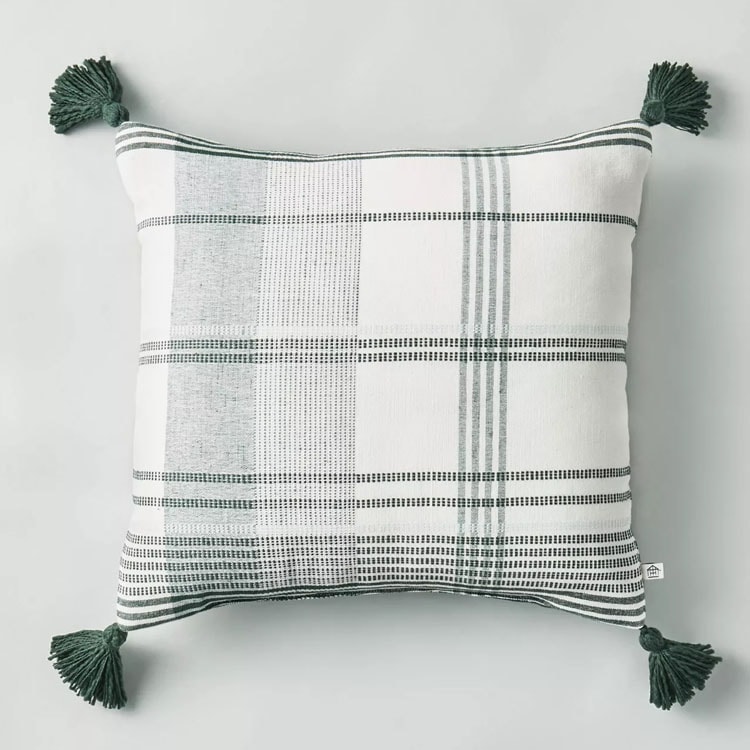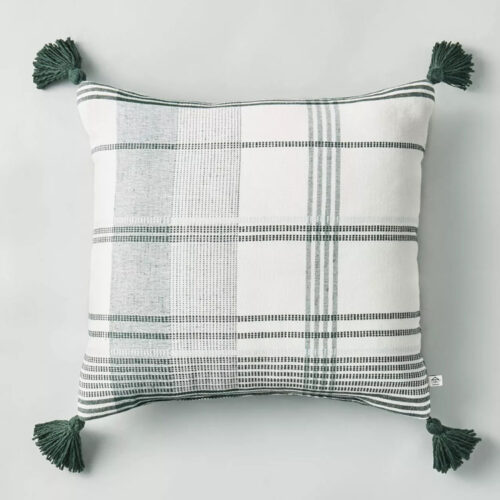 2. Green Plaid Tassel Throw Pillow: SO excited about this pillow – it's the perfect mix of traditional holiday and fun/different I was looking for.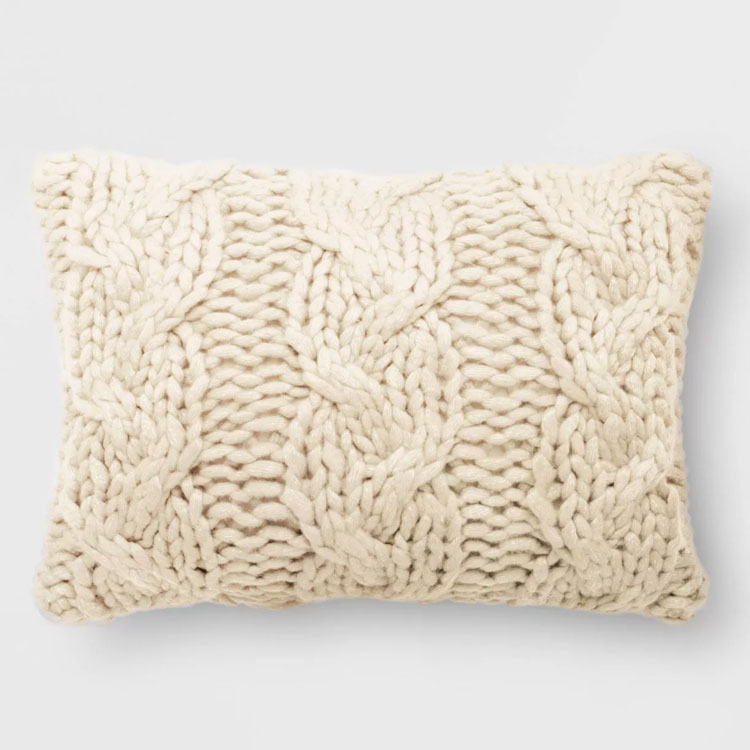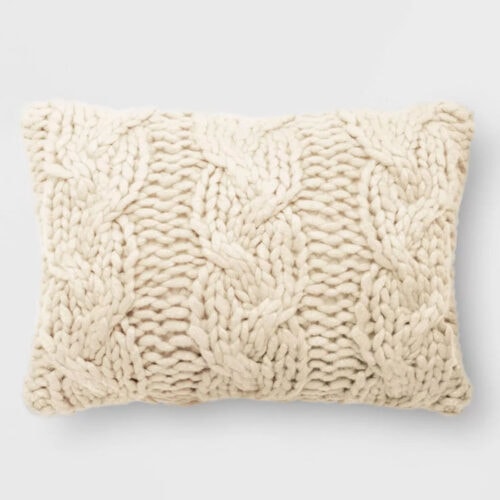 3. Chunky Cable Knit Throw Pillow: isn't this SO pretty? It's perfect for the holidays but also for all winter long. It comes in a couple of colors and also in a square size!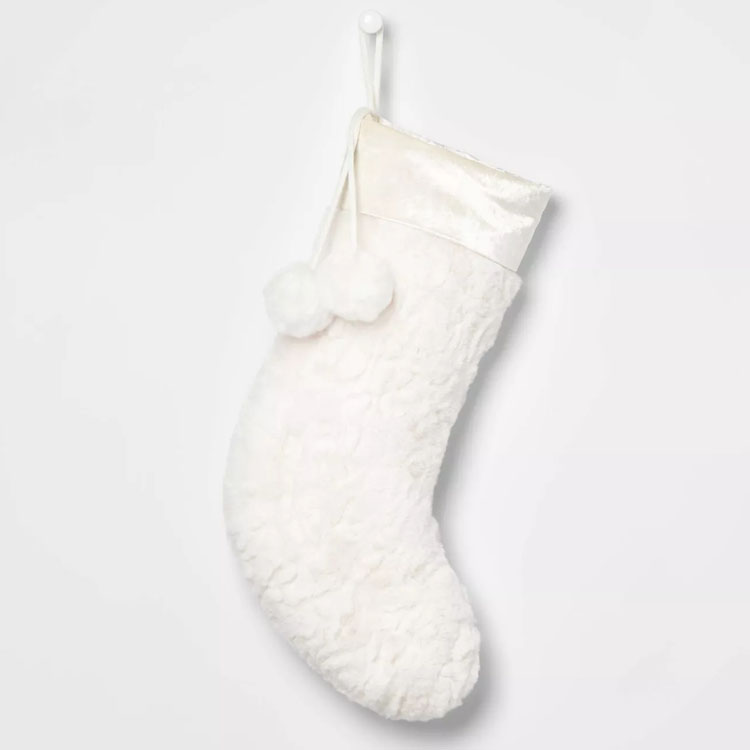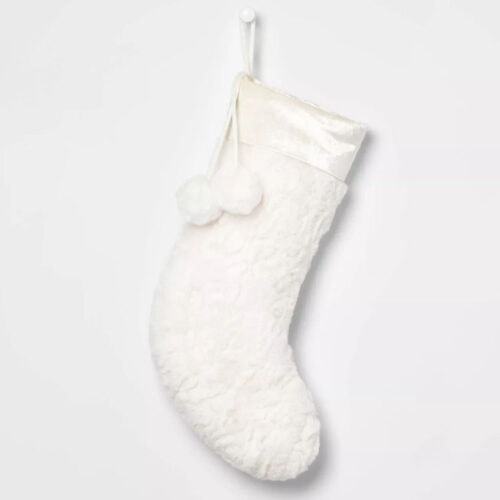 4. Faux Fur Christmas Stocking: these are some of the most affordable faux fur stockings I've seen and they're only $15 each!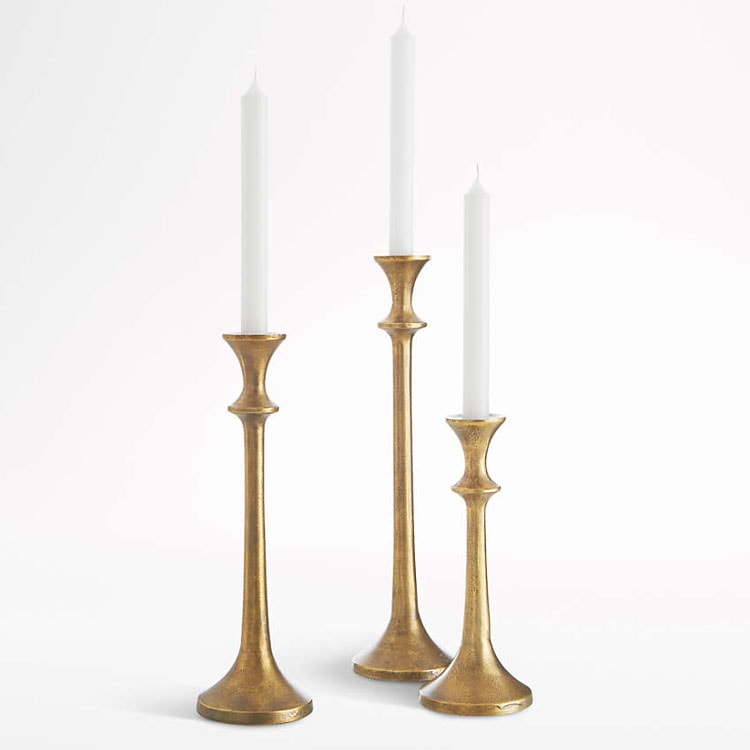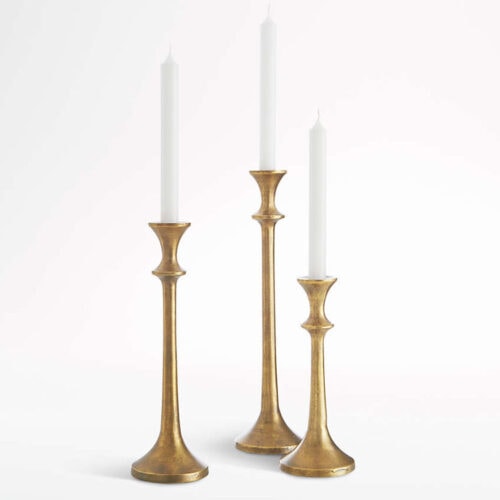 5. Antique Gold Candle Holders: these are stunning and a piece of decor that you can use not only for the holidays but year round too! They come in three sizes and they'll look beautiful on your mantle, dining table or coffee table.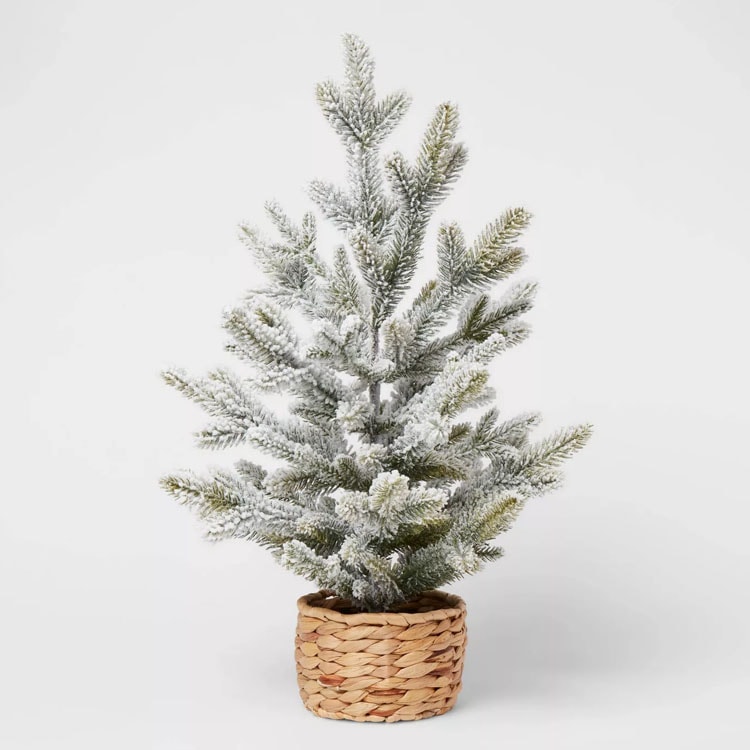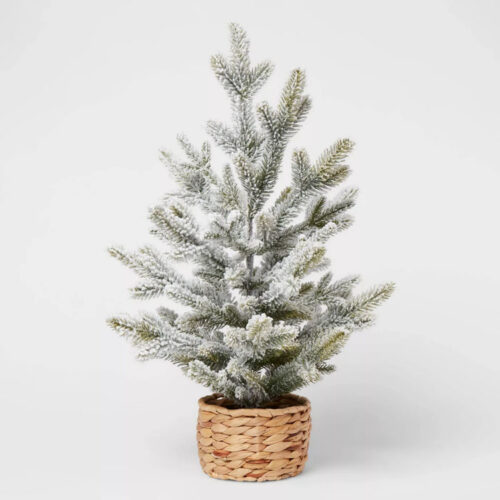 6. Artificial Tabletop Christmas Tree: cute, affordable and a fun way to add Christmas to EVERY room in your home! 😉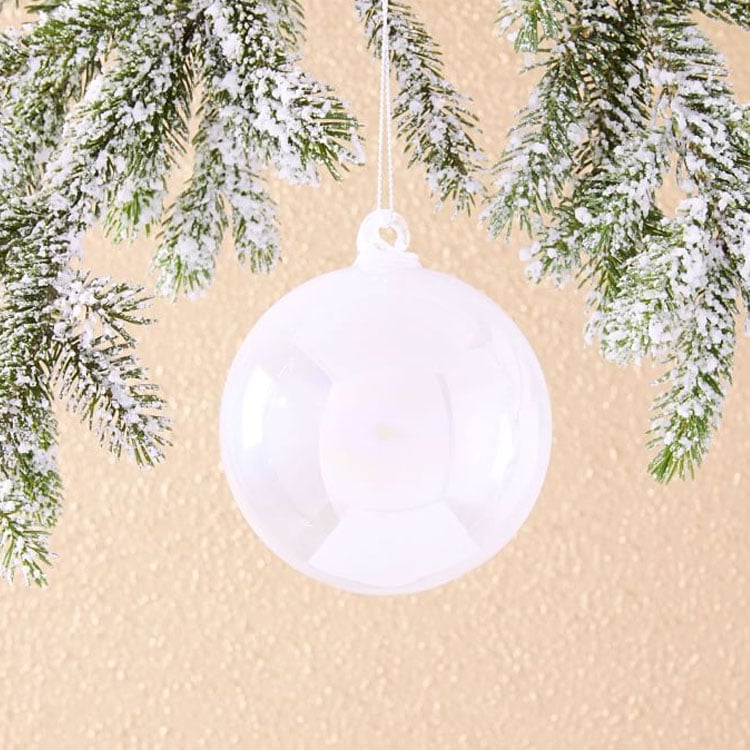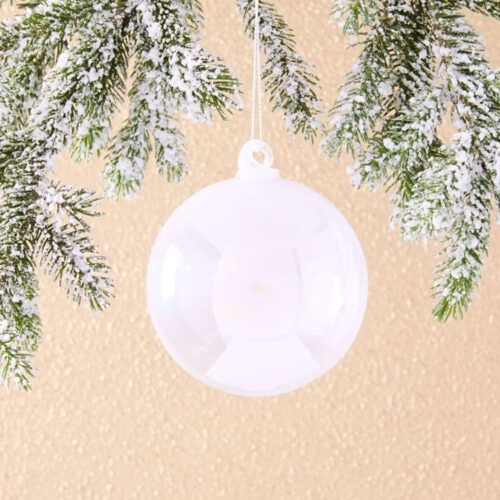 7. Iridescent Christmas Ornament: these would be so fun added into your ornament roundup this year! I love them – a true classic that will go with any and every theme.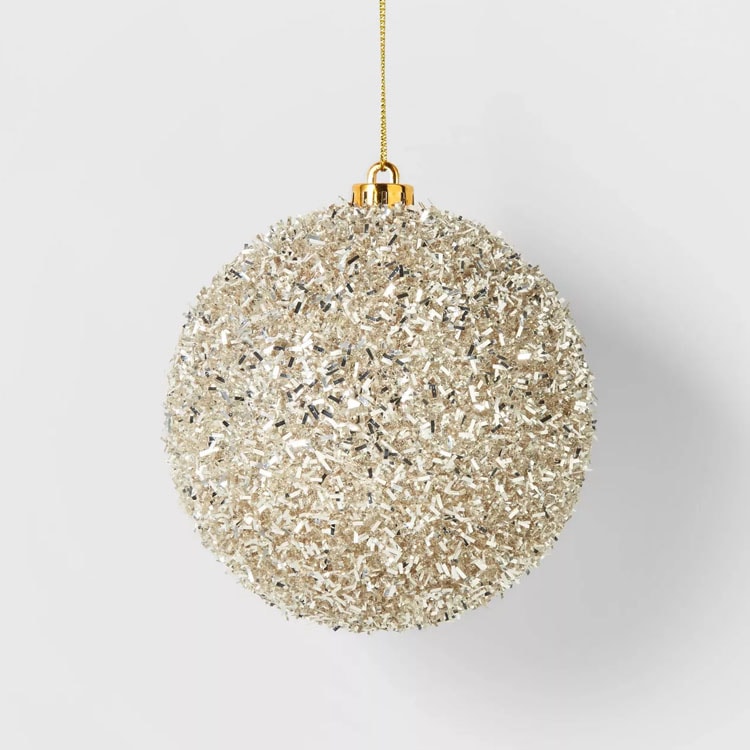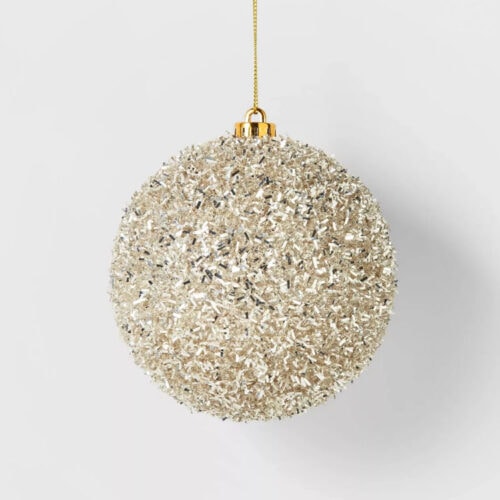 8. Gold Tinsel Ornament: these ornaments are only $3!! They're SO pretty and will add so much sparkle to your tree.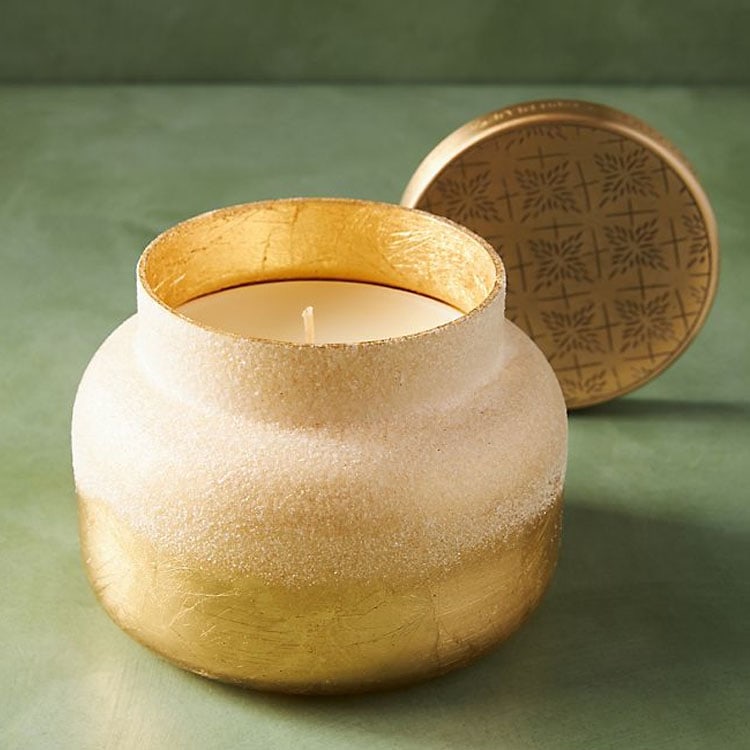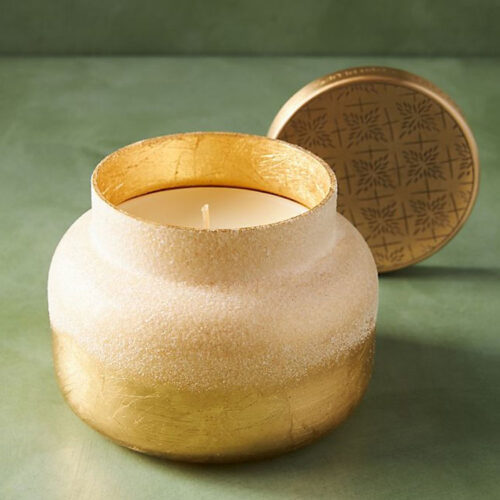 9. Capri Blue Volcano Glitter Glass Jar Candle: these are hands down some of the BEST candles out there. They're great gift ideas, come in all sizes and scents and are just SO beautiful. I always have one burning and one on-hand as a go-to gift!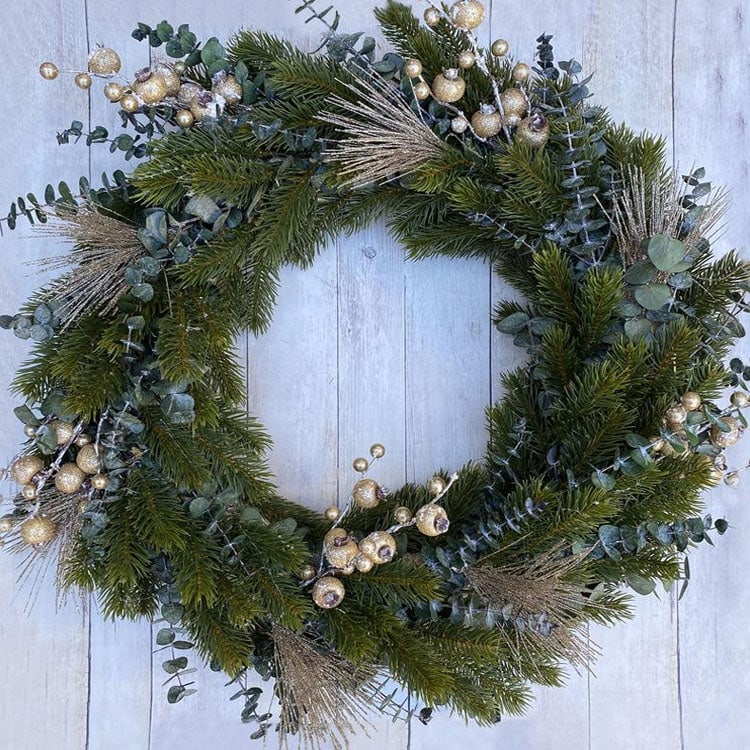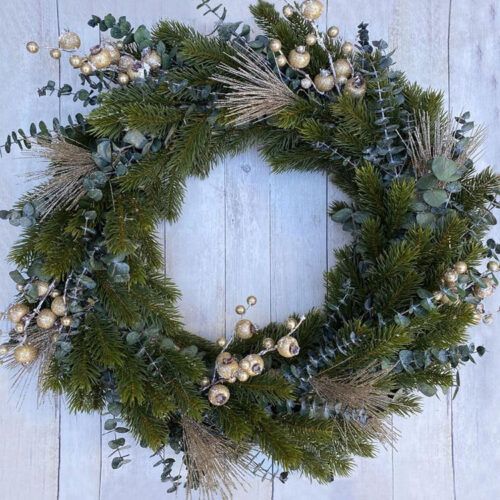 10. Pine Wreath with Gold Accents: this handmade wreath is classic with some fun twists including the prettiest glittery gold berries. It's a statement maker for your front door!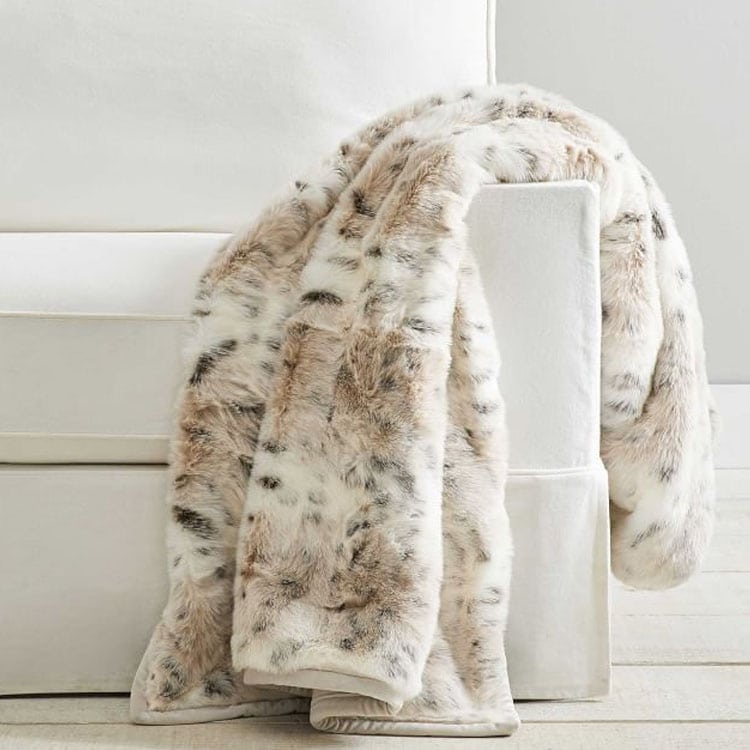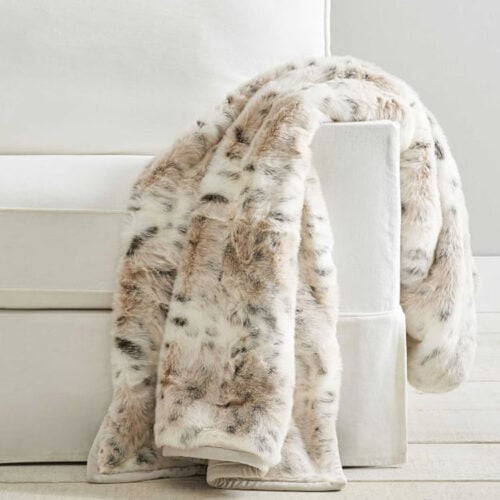 11. Faux Fur Snow Leopard Blanket: how COZY does this throw blanket look?! I love the colors too. It's perfect to drape over your bed or in your living room. You could even gift this – anyone would love it!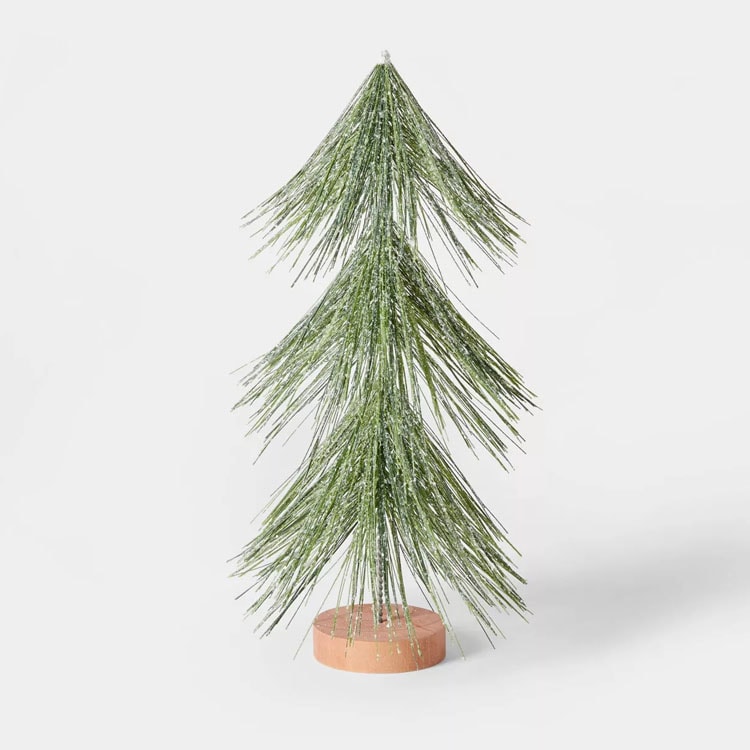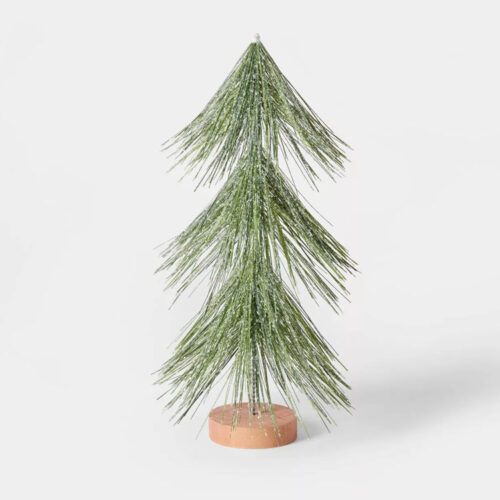 12. Green Tinsel Christmas Tree: these come in a couple of colors and the sparkle on them is just stunning. They're so pretty and something so different than anything you likely already have.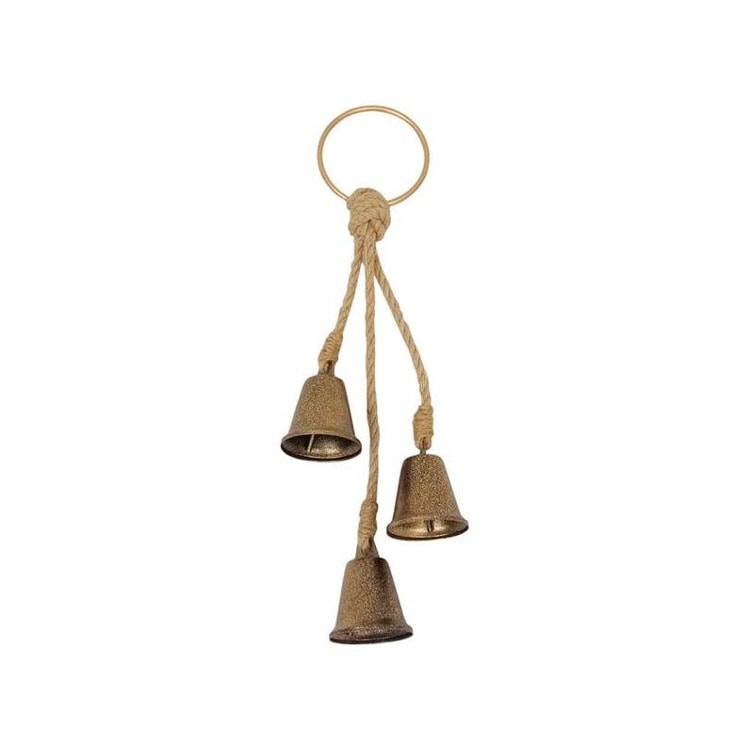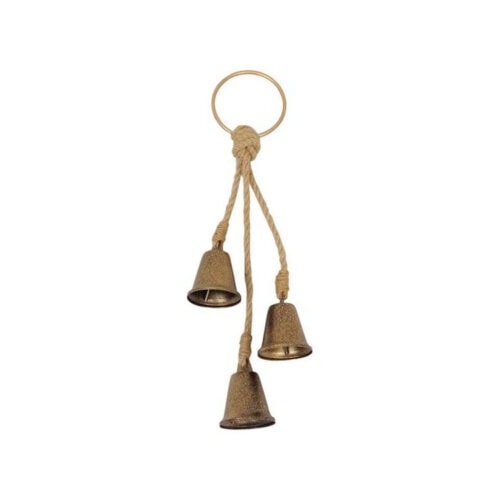 13. Hanging Gold Bells: aren't these so pretty? You could hang them on your door, add them onto a wreath, on your coffee table or mantle – endless possibilities. They are so fun!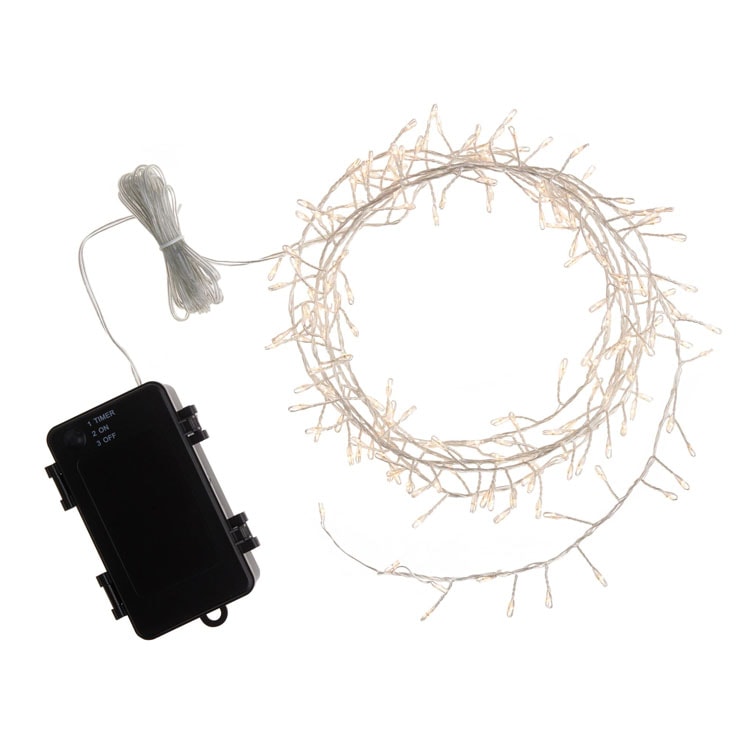 14. LED Bulb String Light Garland: get a bunch of these and light up your home! LOL. But really, they are so pretty and add such a beautiful twinkle to every space in your home.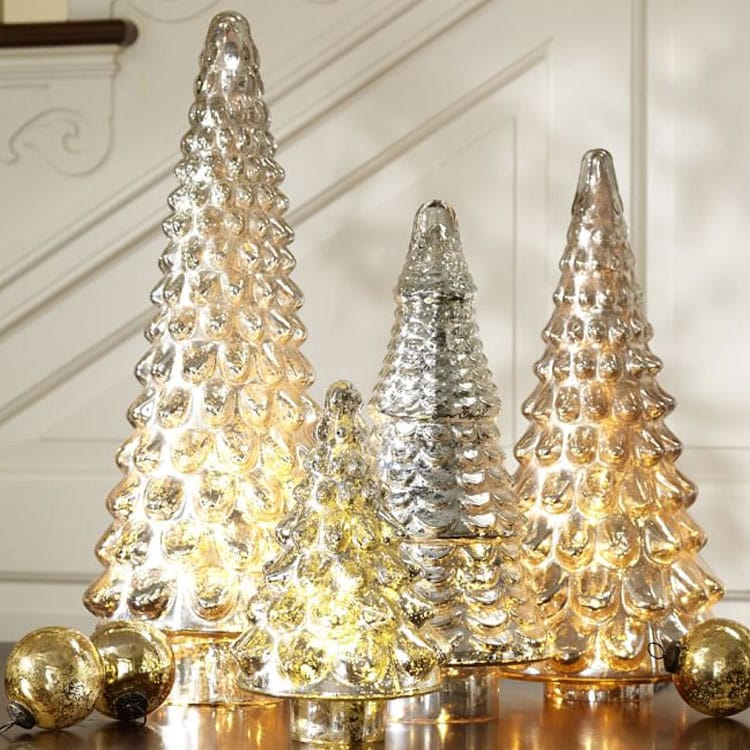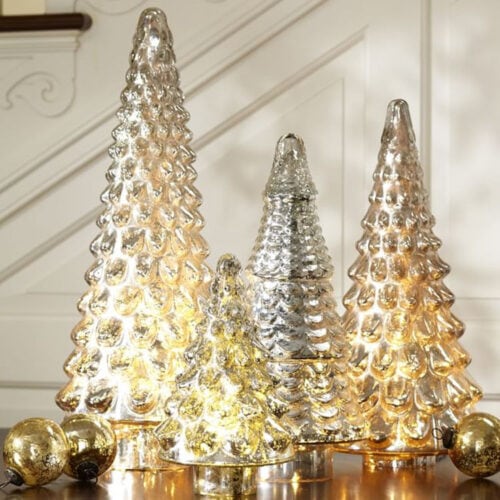 15. Mercury Glass Trees: I'm always looking for the most beautiful mercury glass trees and they usually sell out very quick each year. I love that these come in all different sizes and have some variance to them – they're beautiful and the perfect piece of Christmas decor!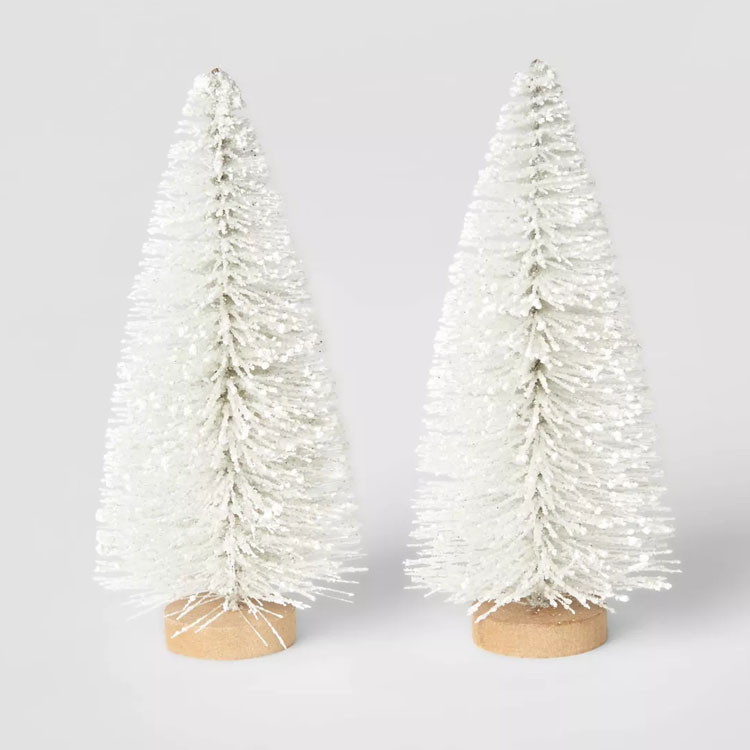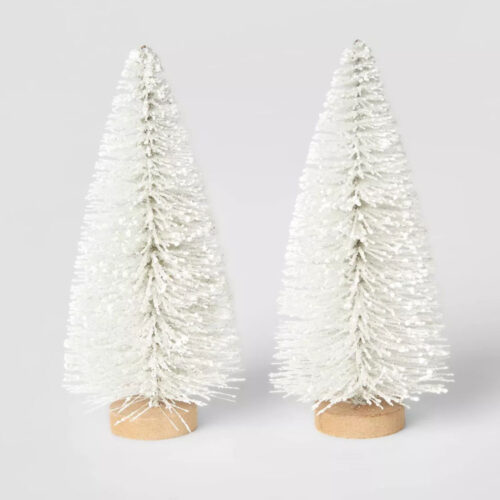 16. White Bottle Brush Christmas Trees: these cute trees are so fun and a piece I just added to my home! They're simple and perfect for a console table, coffee table, mantle – you name it. They're only $5 for 2 also!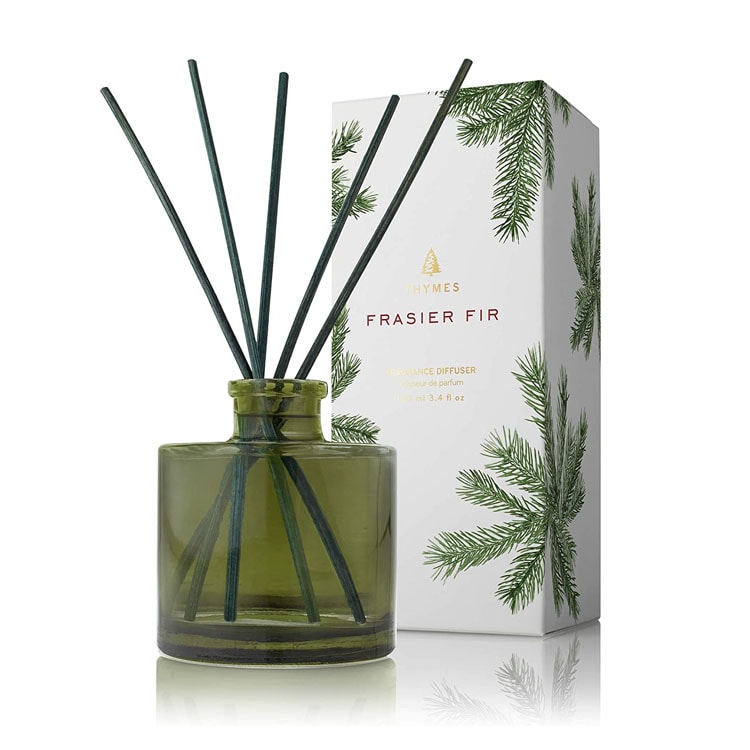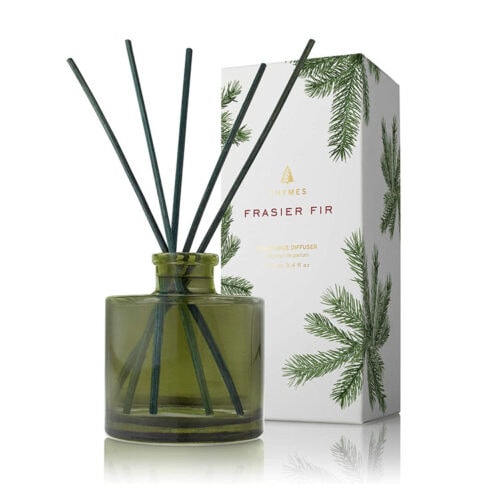 17. Frasier Fir Reed Diffuser: this is hands down my favorite, go-to scent during the holidays. It also comes in a candle and it's a great hostess gift (see all of my favorite 2020 hostess gift ideas here!) as well.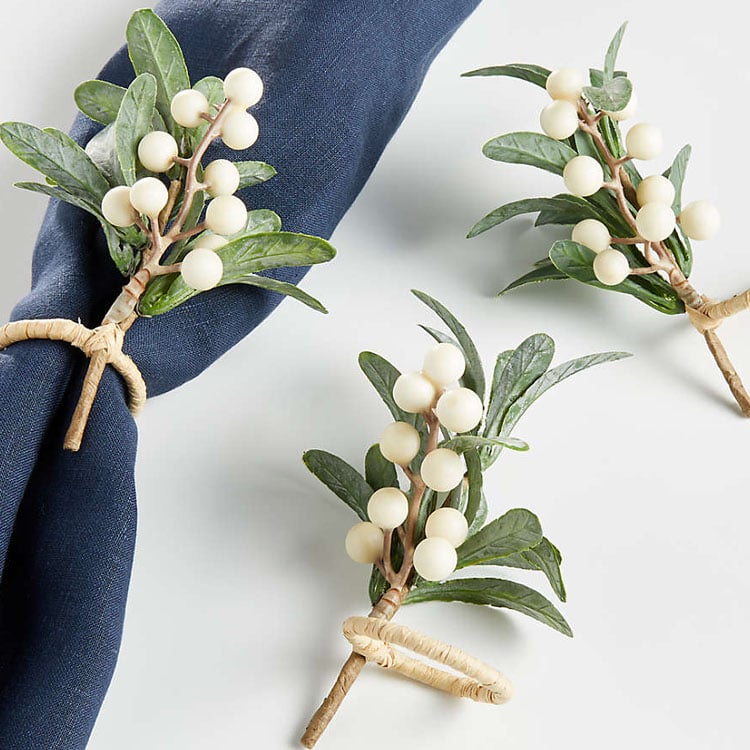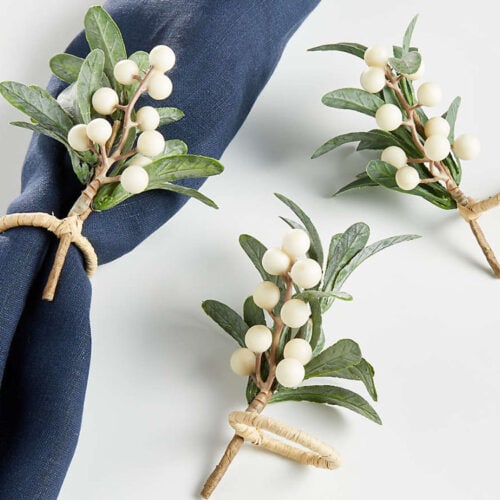 18. Berry Napkin Rings: these are SO fun! I love dressing up my holiday table and these berry and leaf napkin rings are so different and will look gorgeous with any themed tablescape.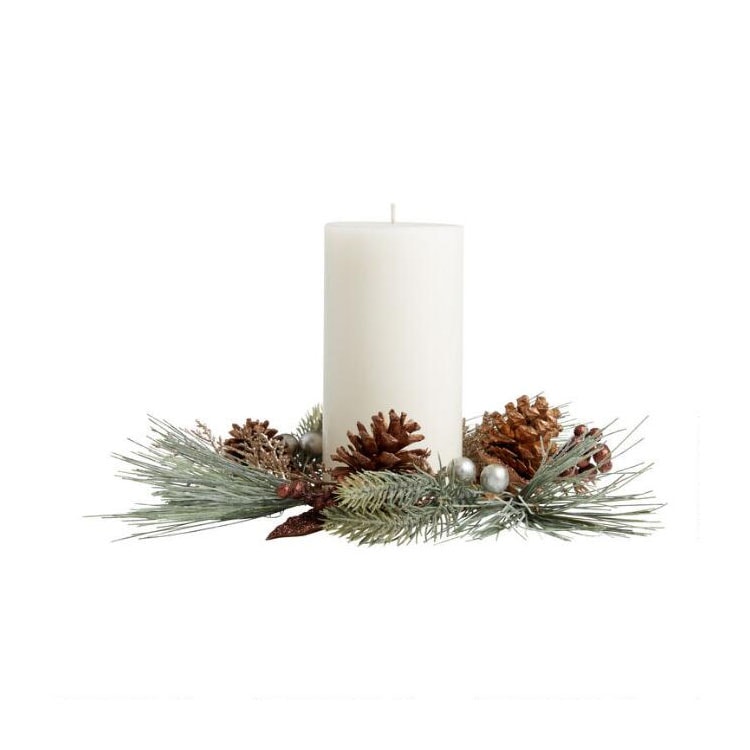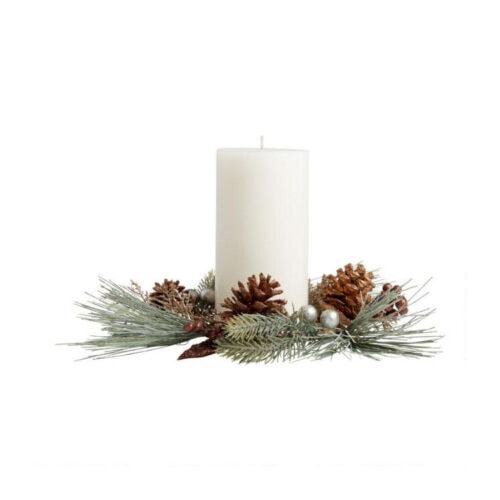 19. Faux Pine & Gold Berry Candle Ring: how stunning would these be on your table? I LOVE them. So fun and festive for the holiday season!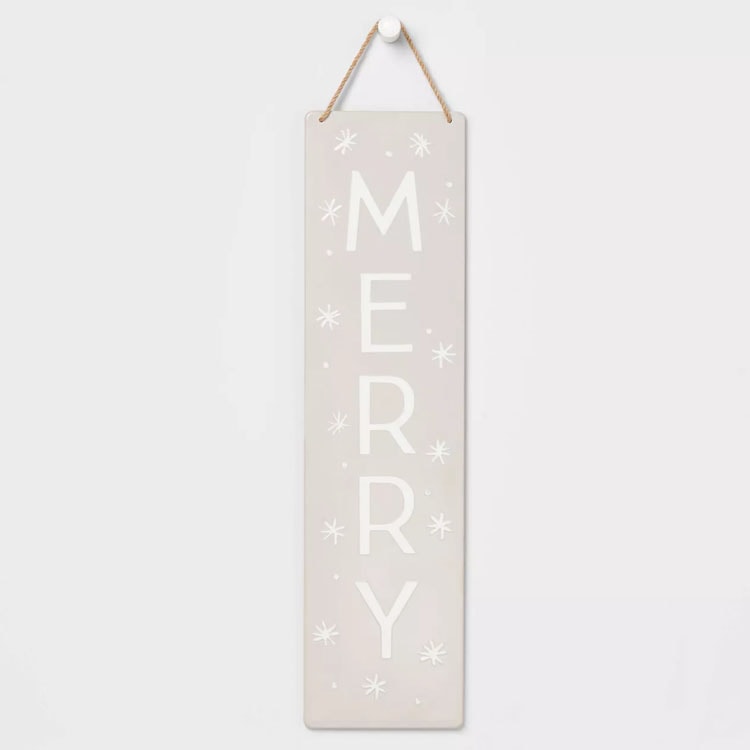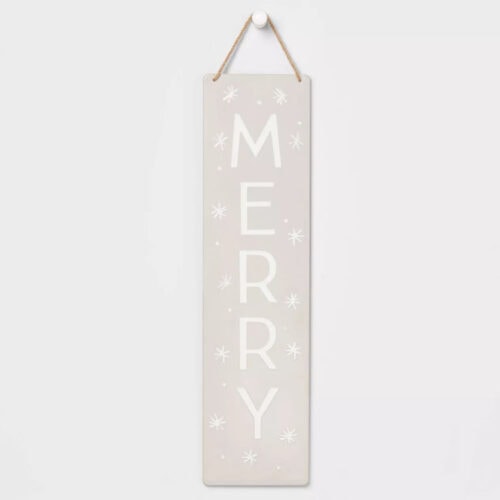 20. White Metal 'Merry' Sign: this is such a fun piece to add to your home! Added bonus that it's only $10 – can you believe that?!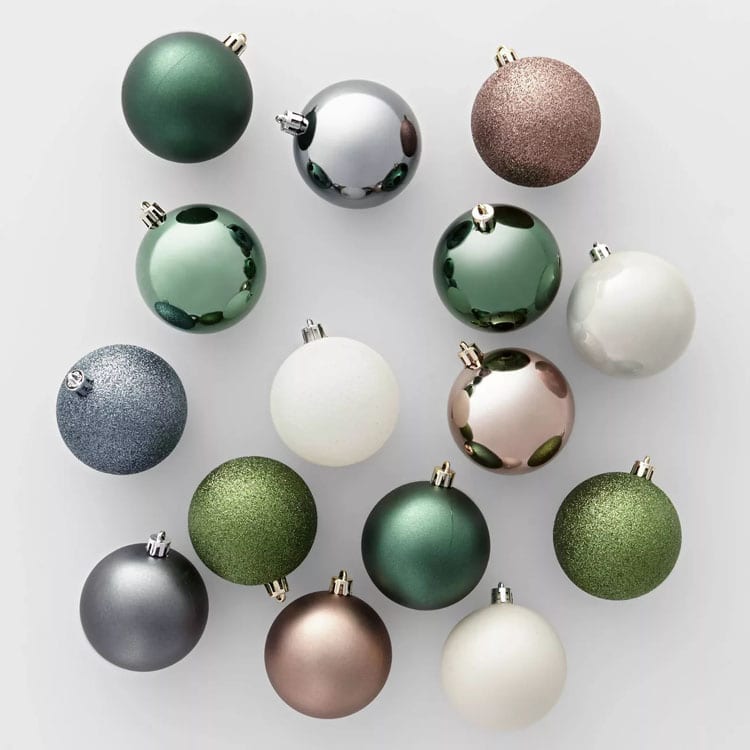 21. Blue/Green/Gold/White Ornament Set: you will not believe this, but this set of 50 ornaments is just $15! They are SO pretty. I love them – get them while they are still available!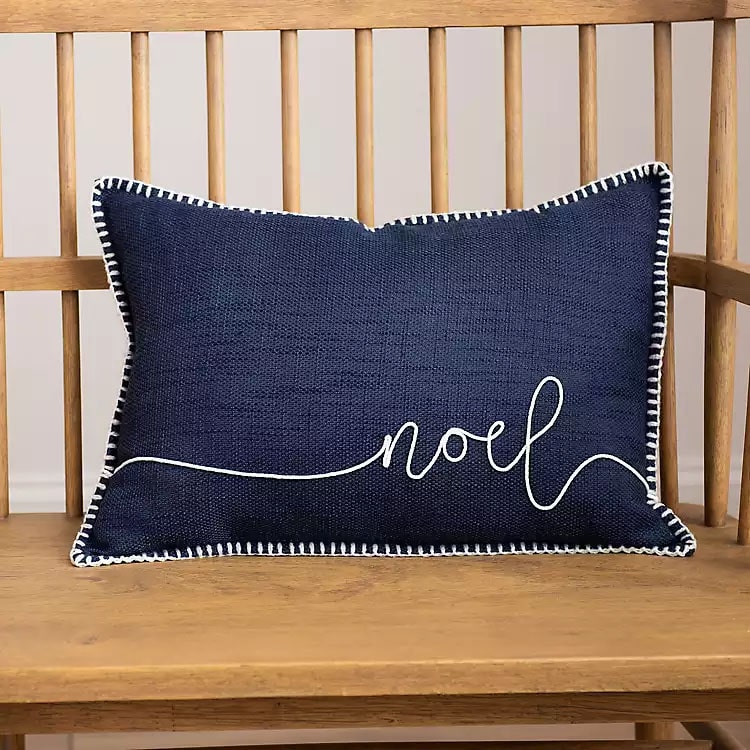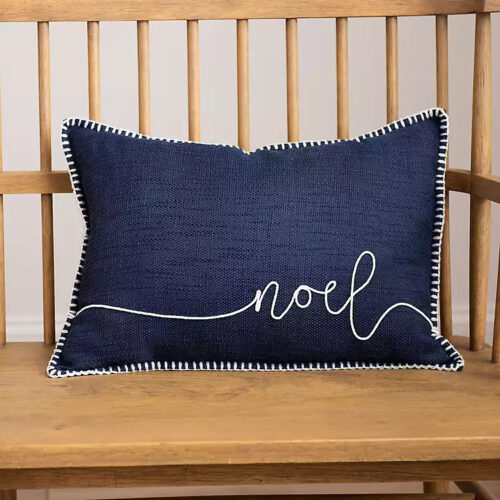 22. Navy NOEL Throw Pillow: this is such a fun piece. It's so rare to find something so festive in this blue color, I love it! You guys know I love my shades of blue LOL. It's perfect to pair with so many other throw pillows as well.
Favorite places to shop for Christmas decor:
When shopping for Christmas decor I love to look for stores where I can get my bang for my buck and still get on-trend pieces for the season. Typically I shop these stores for year-round finds and not just seasonal items.
Some inexpensive ways to decorate your home for Christmas:
Okay ready for my list on how to decorate with xmas decor to get a modern Christmas decor look with fresh seasonal finds?? There are so many ways to do this but here is a list of my favorite things to do.
1. Cluster a variety of candlesticks for a collected look
I have collected so many different sets of candlesticks over the years and one of my favorite things to do is mix and match them around the house. I cluster them to create a unique display and they are so pretty lit at night.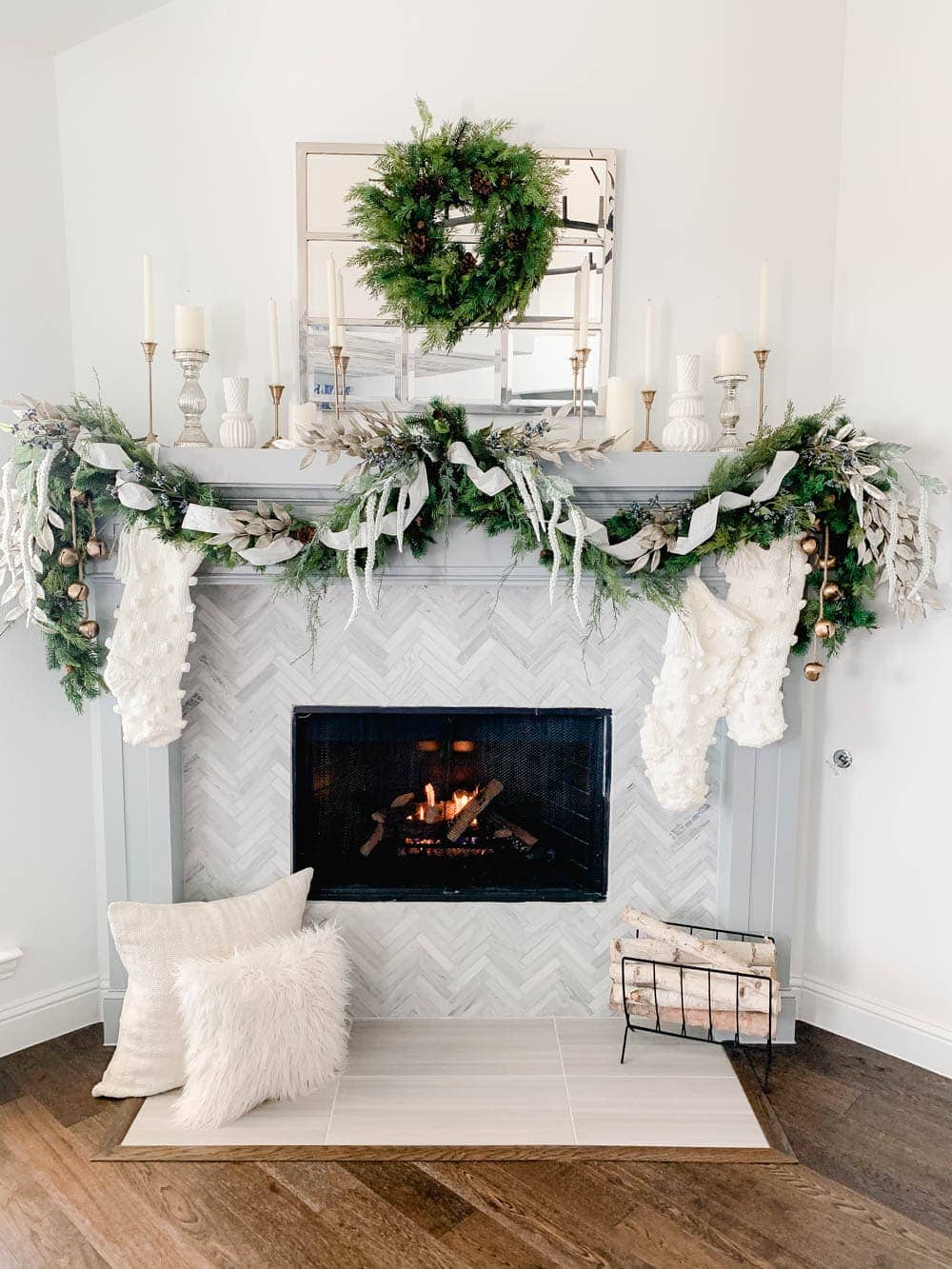 2. Use ribbon to embellish decor and create a sophisticated look
Adding ribbon makes everything more festive! I love to use ones that are wired edge so they are easier to manipulate and keep their form. I use them on my garlands, in my Christmas tree, and tied to my other decor to dress them up and tie my color scheme together.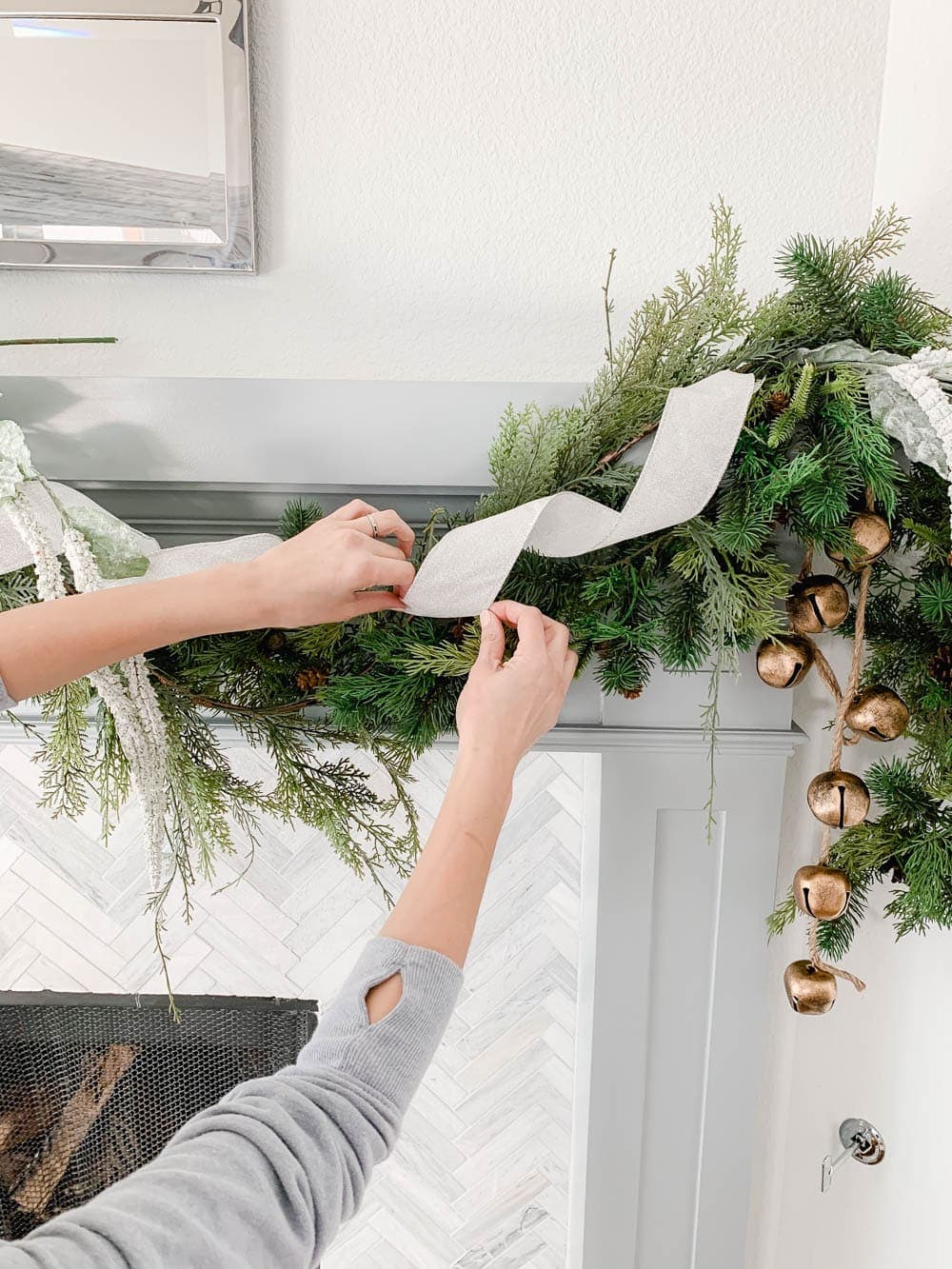 3. Group ornaments in a bowl tied with ribbons
I love to collect different ornaments I have had over the years and mix them with some new neutral inexpensive ones in bowls around the house. It is a simple yet festive display, easy to do and I like to add ribbon to some of them for a whimsical touch.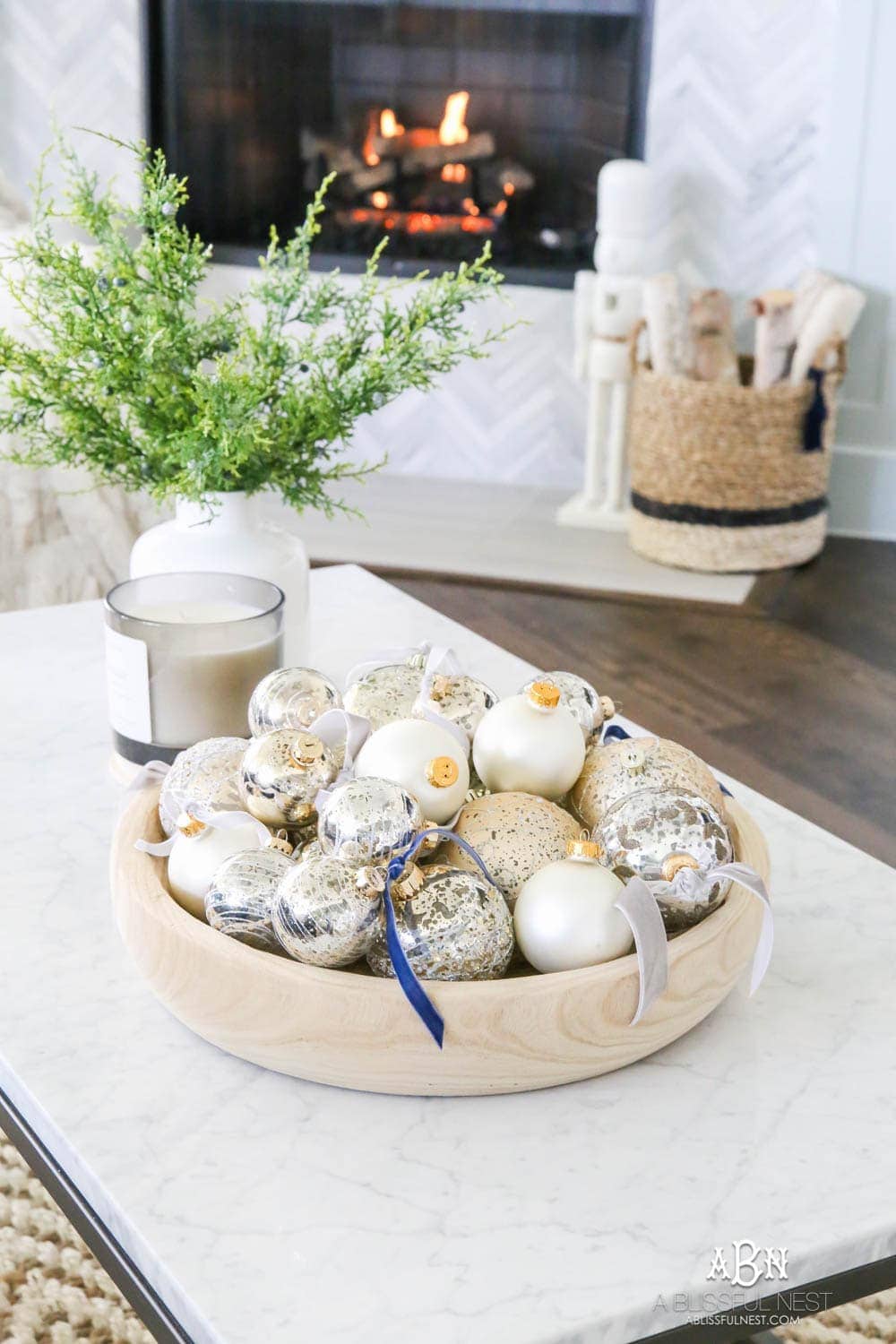 4. Use cake stands to elevate your decor elements
I love to pull my collection of cake stands out and use them to create layers in my Christmas decor. This is such an easy and affordable touch to add.
5. Have apothecary jars filled with favorite holiday candies
My grandmother used to do this and have peppermints on the coffee table in candy dishes when I was a kid and I carried that tradition through and put them in apothecary jars in the kitchen. I love their colors and grabbing them as I pass by!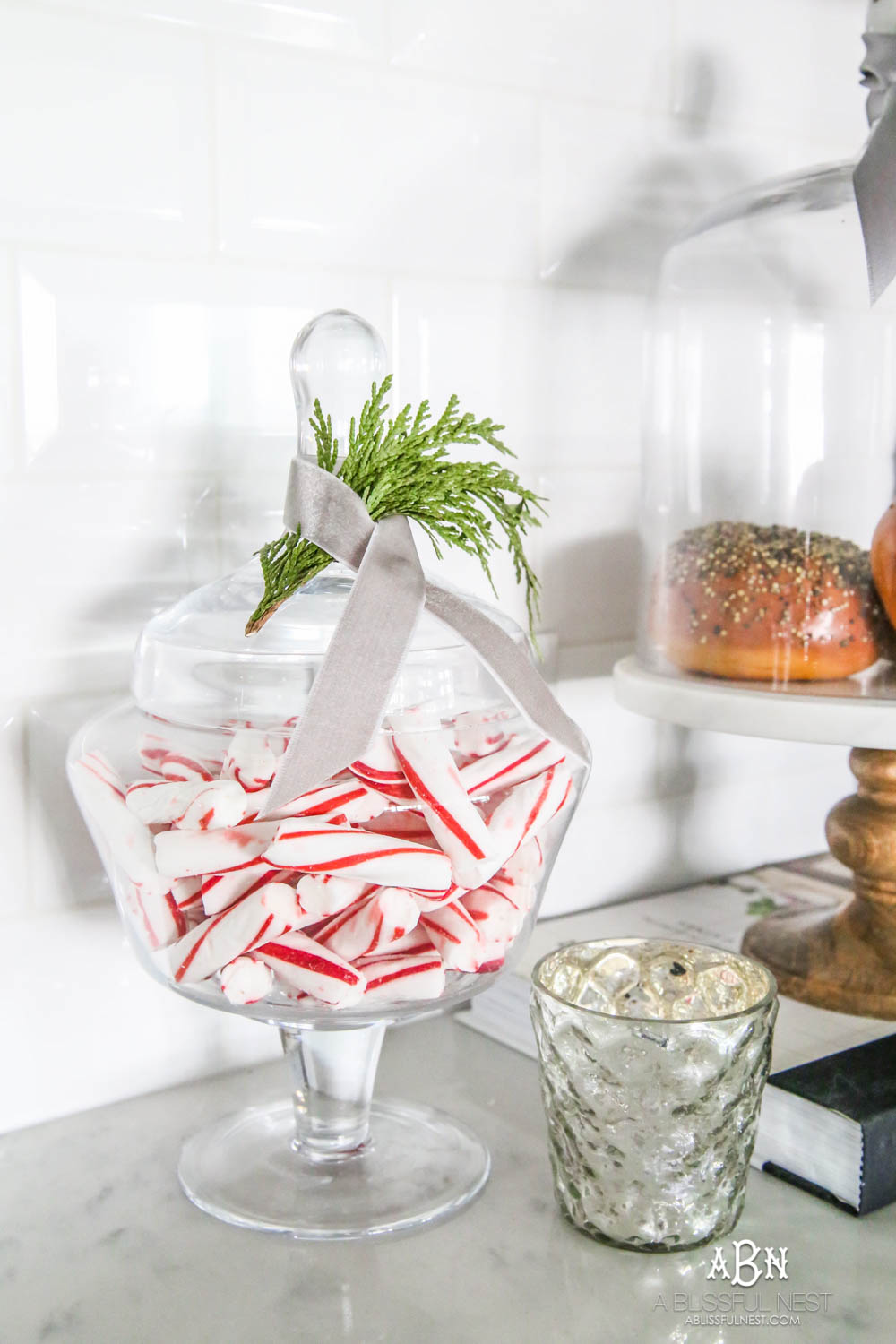 We hope that sharing these Christmas decor finds helps you to finish decorating your home for the holidays and there's something here you love!
Follow along to get more of my tips on home decor, DIY, and lifestyle on the following: