Holiday Gift Guide 2020: Gifts for The Hostess
Can you even believe that we are already talking about the holidays and gift-giving? It came SO fast, but I am so glad it's here because we could all use some holiday fun! I'm excited to start sharing tons of gift guides with you all to give you some great ideas on what to gift everyone on your list this holiday season. Here are some great gift ideas for the hostess for any holiday party you may have this season.
This post contains some affiliate links for your convenience. Click here to read my full disclosure policy.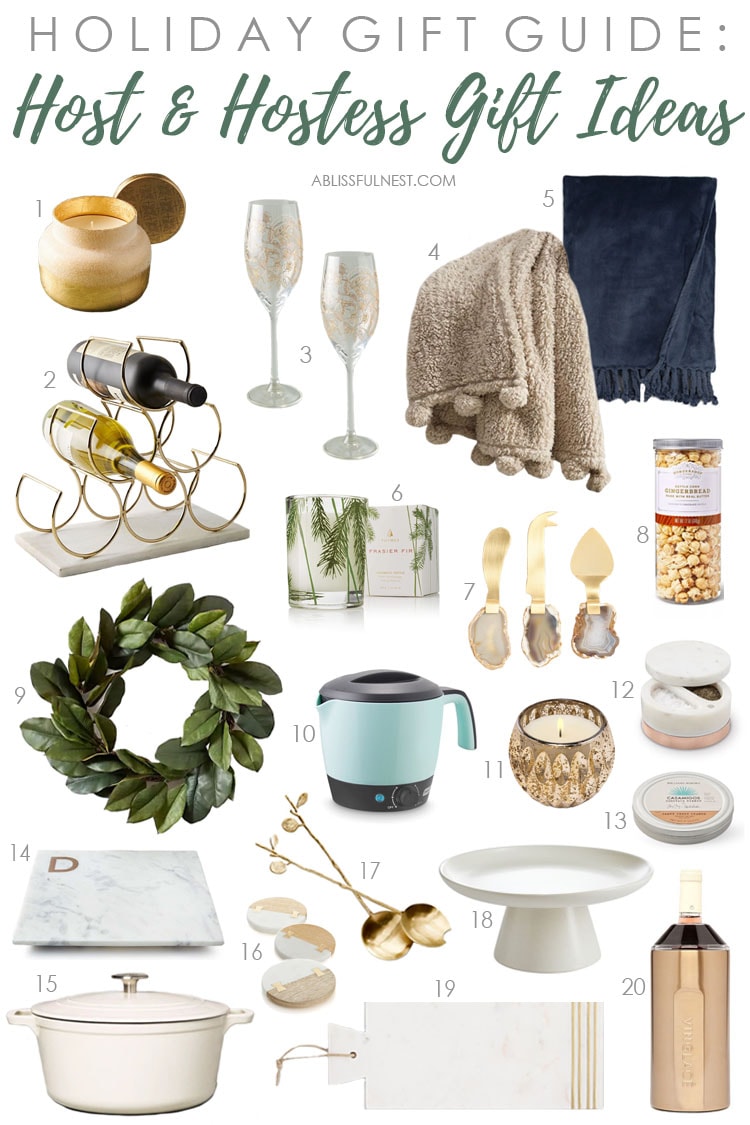 1 | 2 | 3 | 4 | 5 | 6 | 7 | 8 | 9 | 10 | 11 | 12 | 13 | 14 | 15 | 16 | 17 | 18 | 19 | 20
This site contains affiliate links. Please read our disclosure policy. As an Amazon Associate, I earn from qualifying purchases.
Holiday Gift Guide 2020: Gifts for The Hostess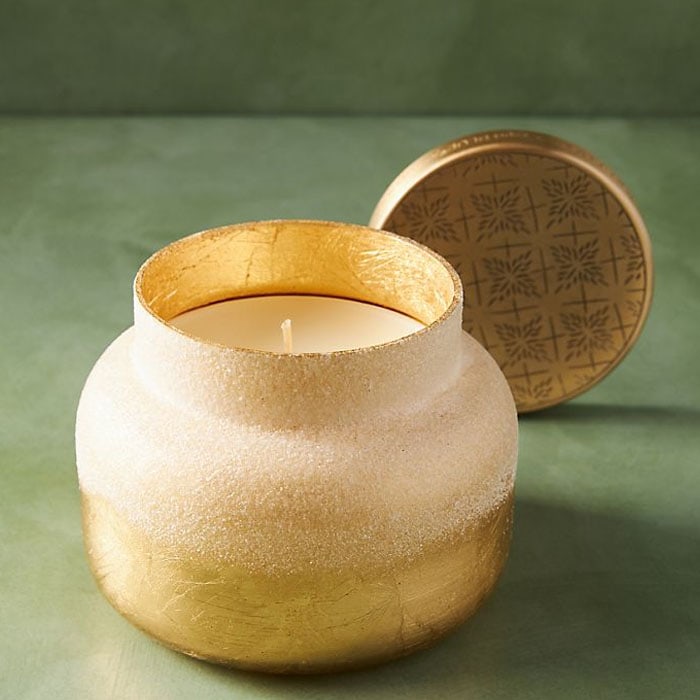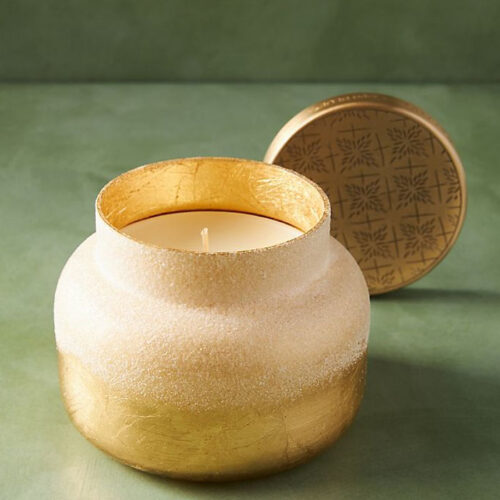 1. Capri Blue Volcano Candle: these Capri Blue candles are incredible and the hype for them is real if you are wondering! They're incredible and I always recommend gifting these.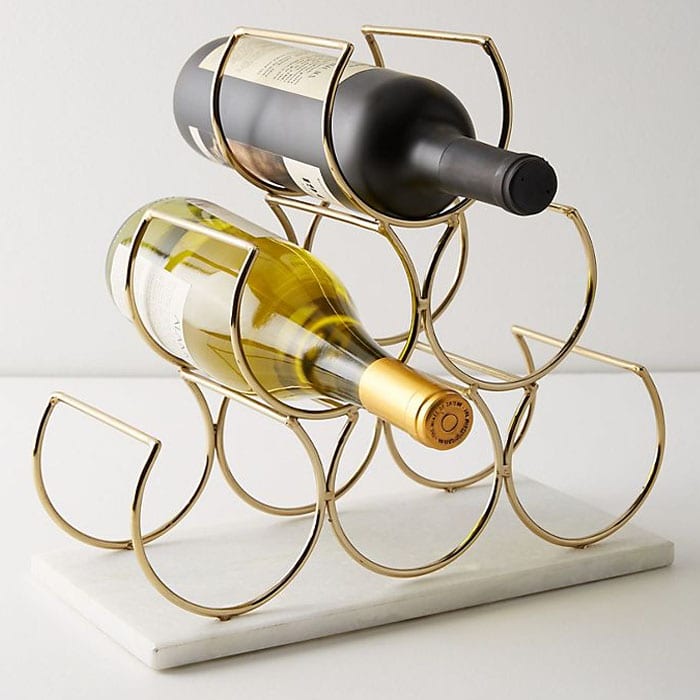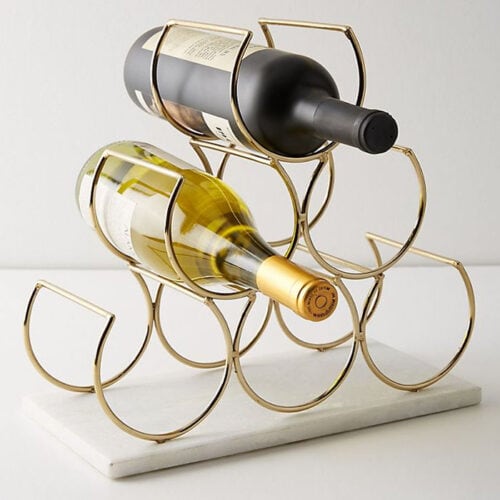 2. Brass Wine Rack: I love the idea of gifting a wine rack like this to someone. It's a fun piece that isn't super common and would be so fun for the wine loving hostess!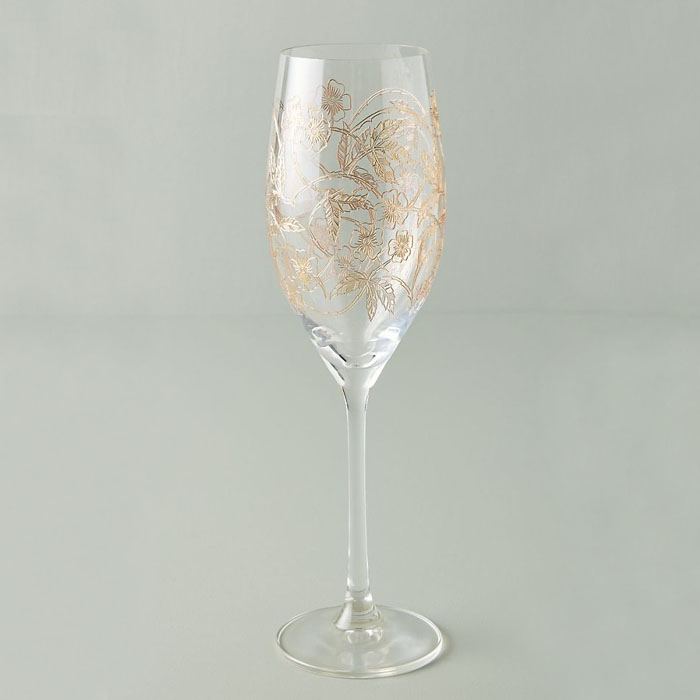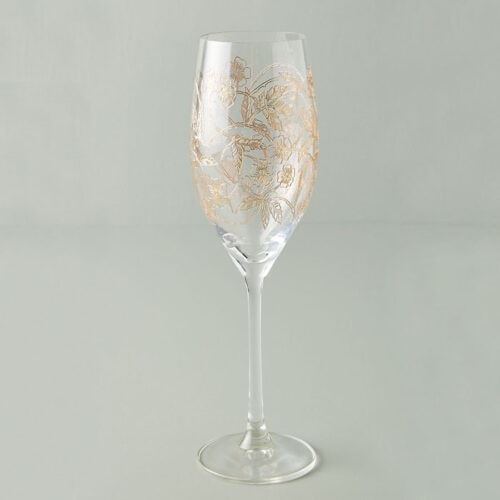 3. Gold Floral Champagne Flutes: how stunning are these?! I LOVE the gold floral inlay detailing. It's stunning and they come in a set of 4!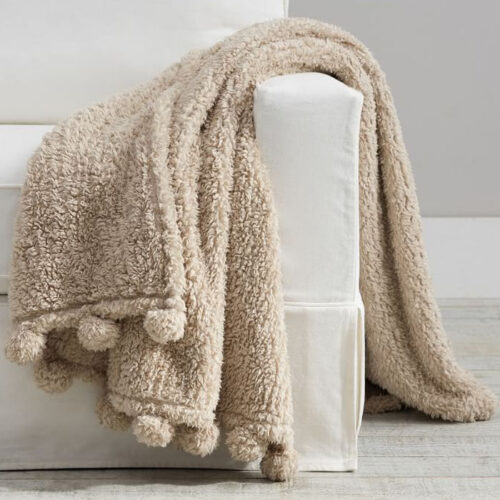 4. Pom Pom Sherpa Throw Blanket: these sherpa throw blankets are SO incredibly soft and it comes in a ton of colors. It's so affordable too – perfect gift idea and not just for the hostess!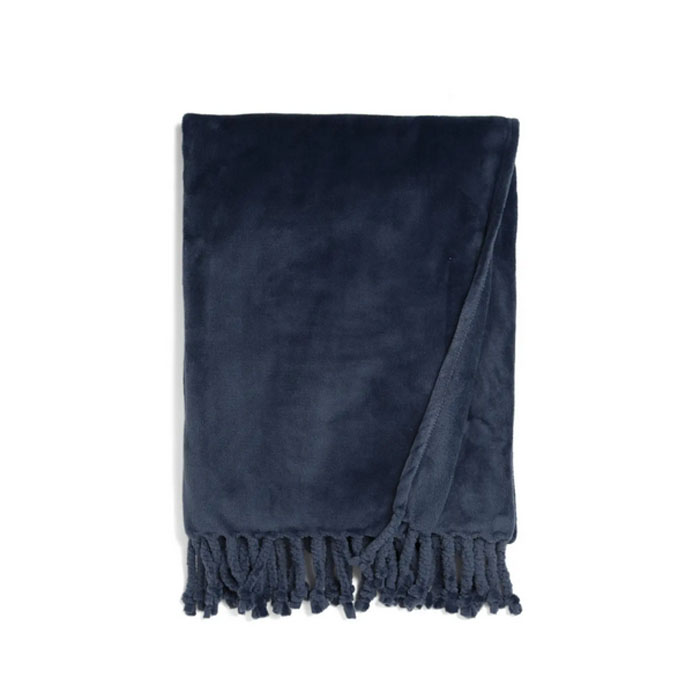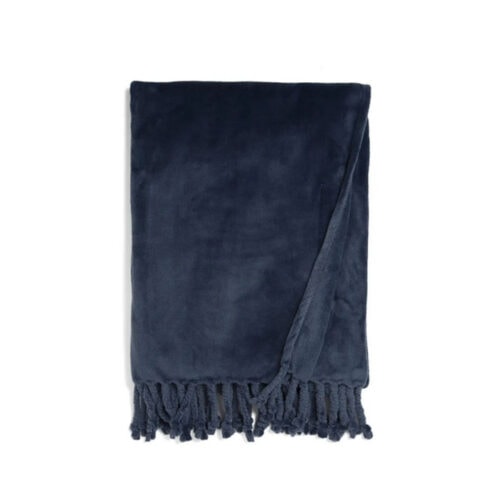 5. Plush Throw Blanket: this is one of the most luxurious throw blankets ever and it is so affordable! It comes in SO many colors and it makes such a great gift. Buy one for yourself too, you'll be glad you did! LOL.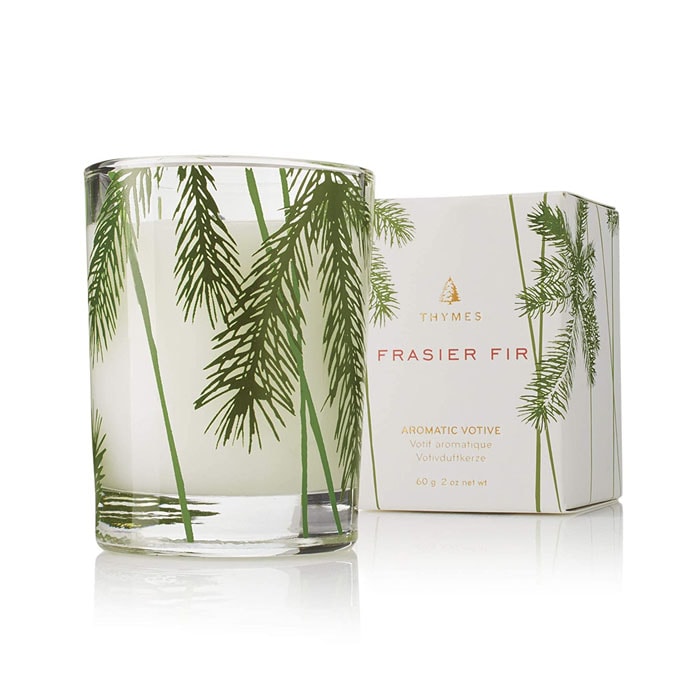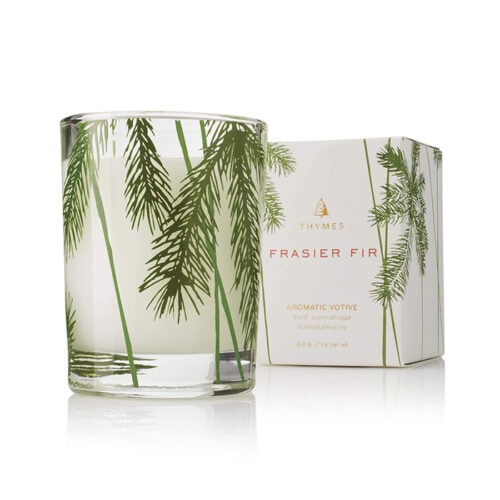 6. Frasier Fir Candle: one of my all-time favorite candles for the holiday season! It smells incredible, comes in two sizes and is just such a great gift idea. You can never go wrong with a candle!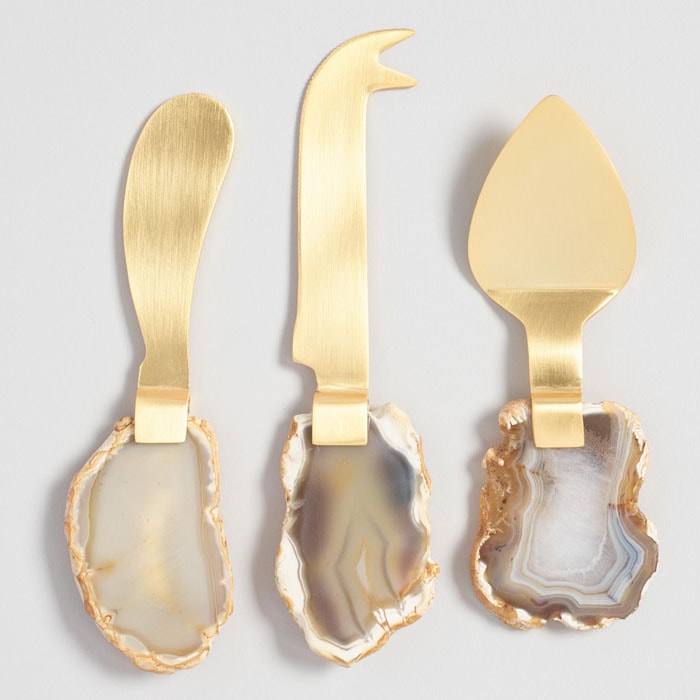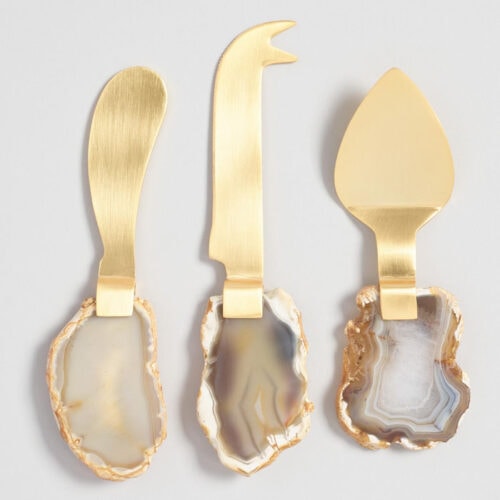 7. Gold Agate 3-Piece Cheese Knives Set: how beautiful are these?! And wait until you see how affordable they are.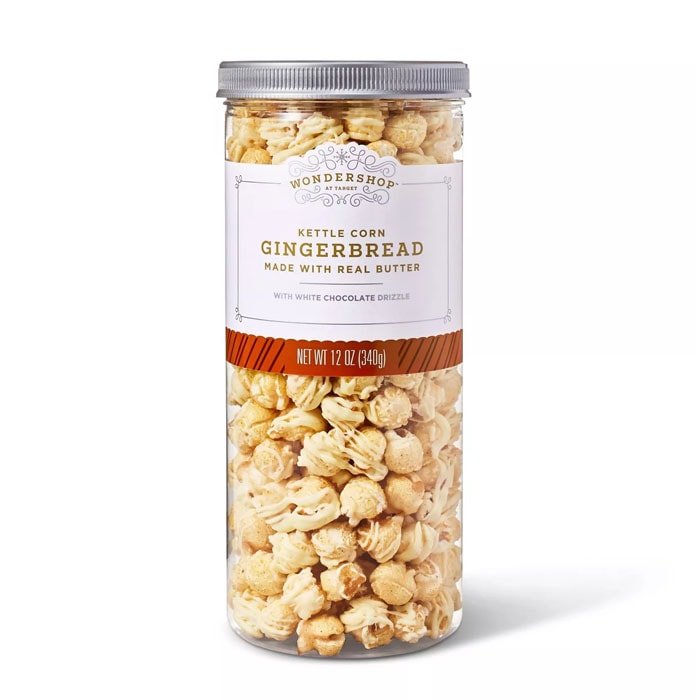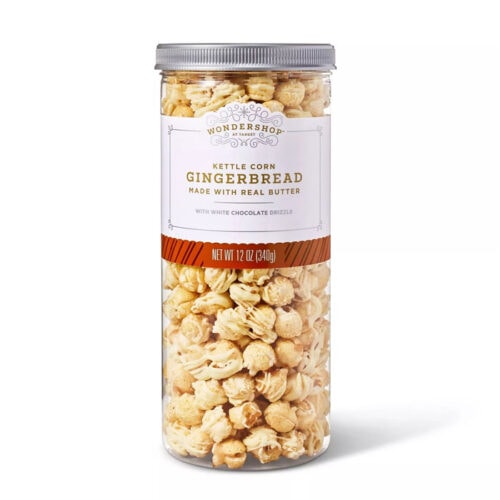 8. Kettle Corn Gingerbread: gifting fun little snacks like this is always a good idea – it's something everyone will love and seriously, how good does this look?!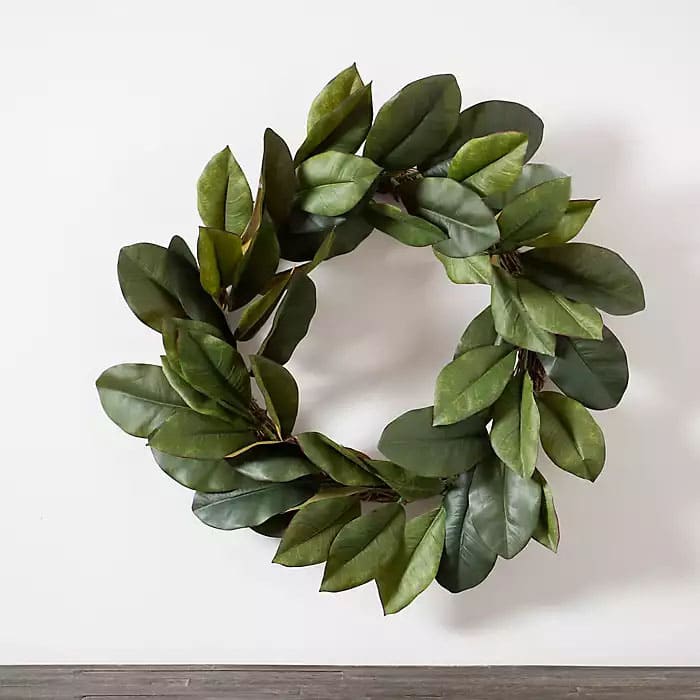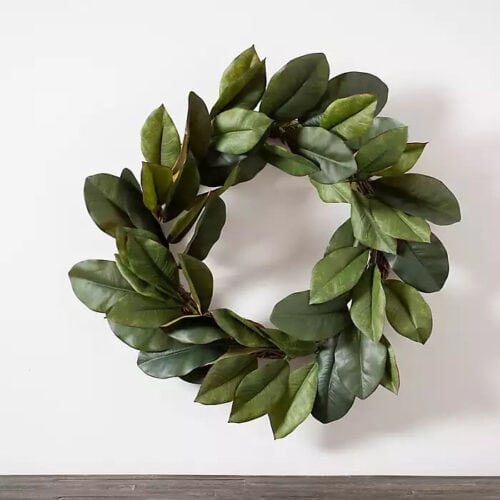 9. Magnolia Leaf Wreath: it's hard to find a magnolia leaf wreath this beautiful under $50, but here is one of them! This is a great gift idea that can be used in every home.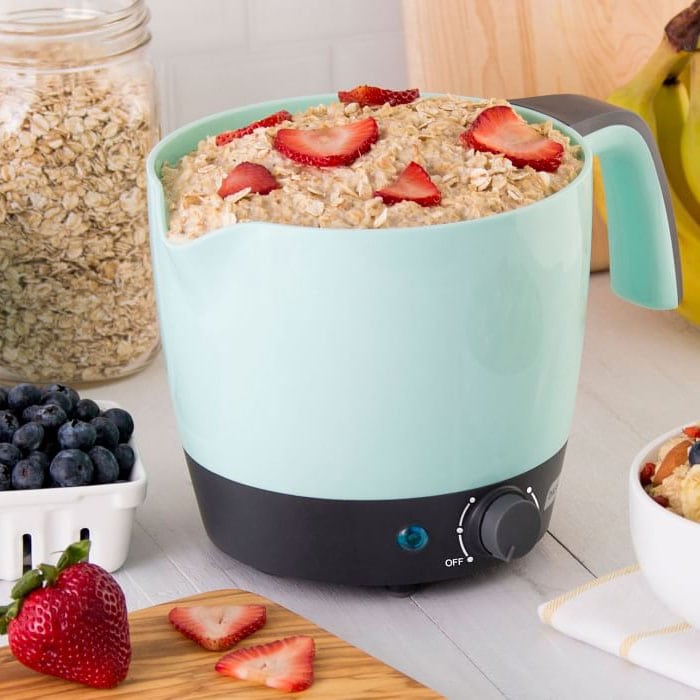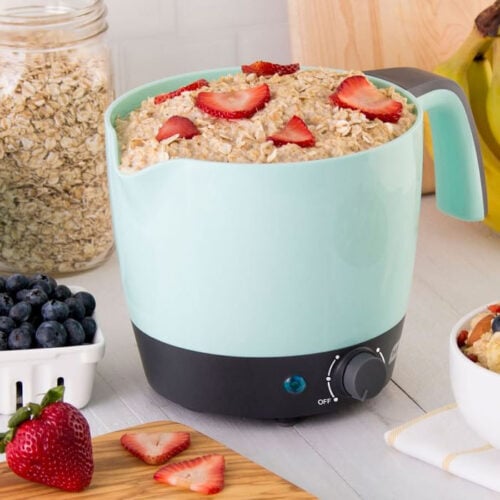 10. Dash Mini Express Hot Pot: this stainless steel kettle is such a fun gadget for anyone to add to their kitchen!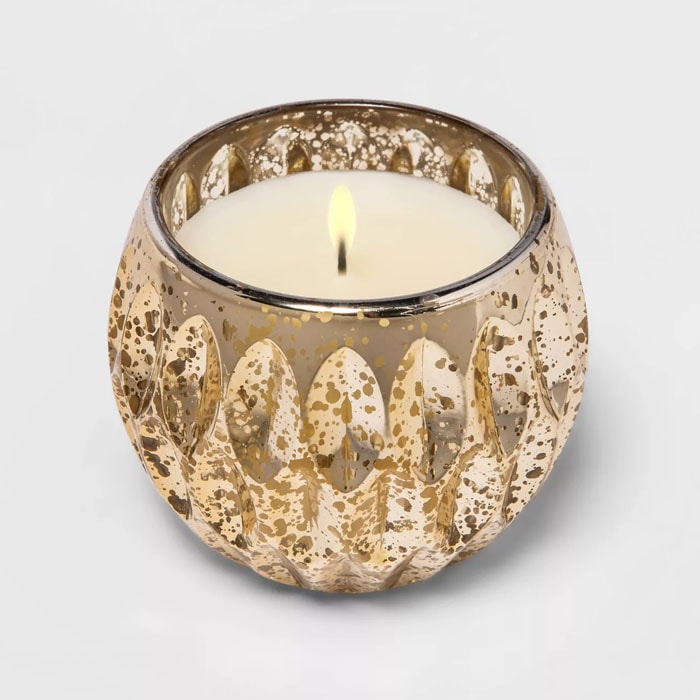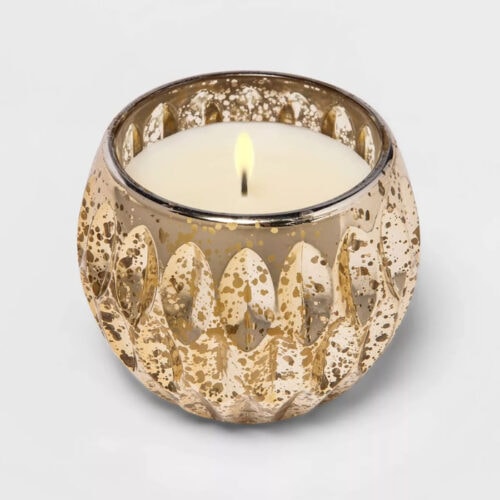 11. Mercury Glass Candle: this cute little candle makes such a fun gift and it is only $5!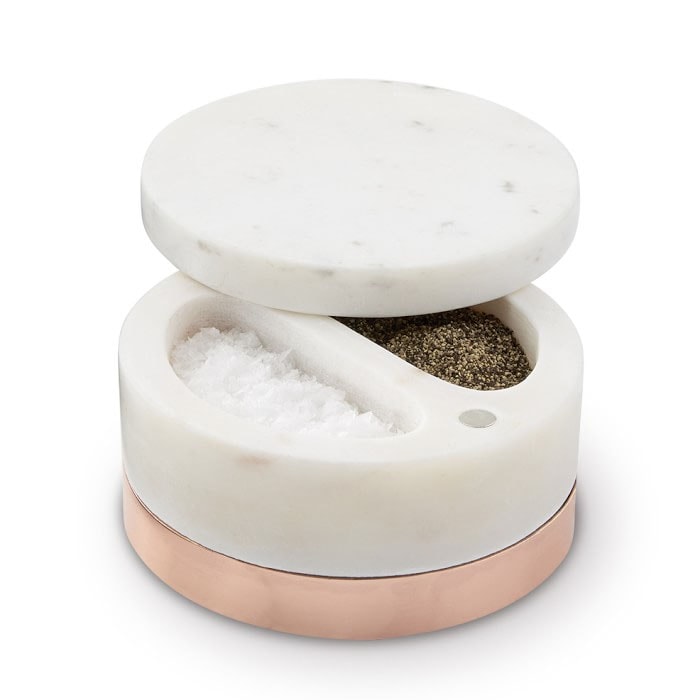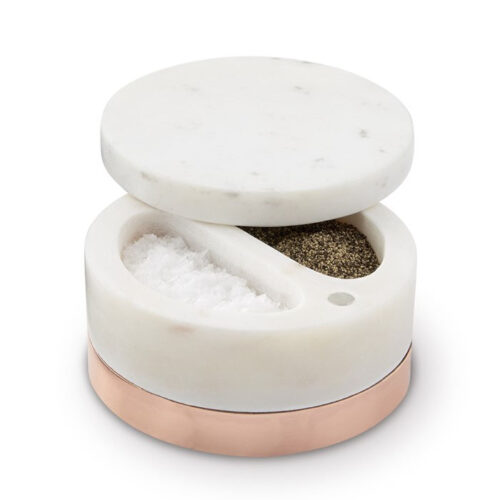 12. Marble Salt Keeper: this is something different than the host(ess) will think they need, but it really is very useful!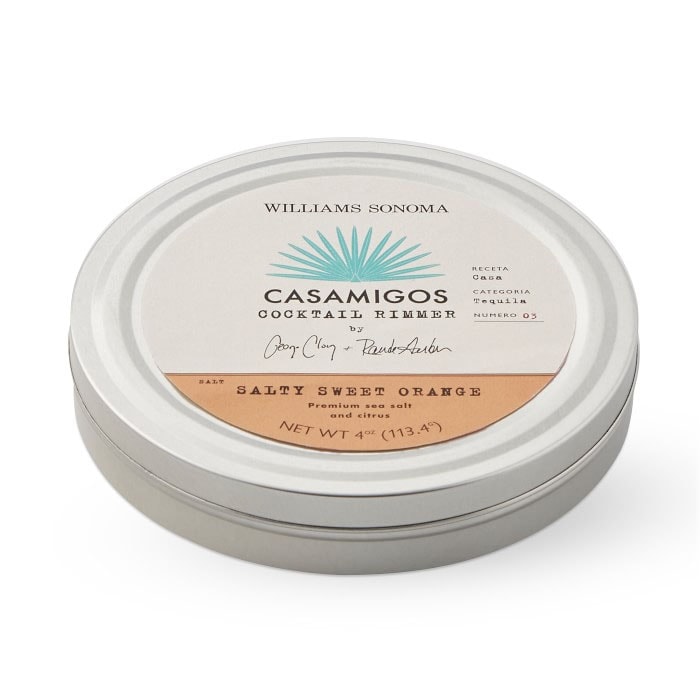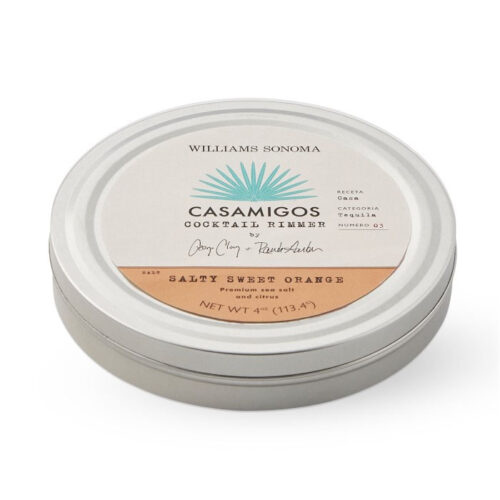 13. Orange Cocktail Rimmer: this would be fun to gift with some cocktail glasses or a bar set!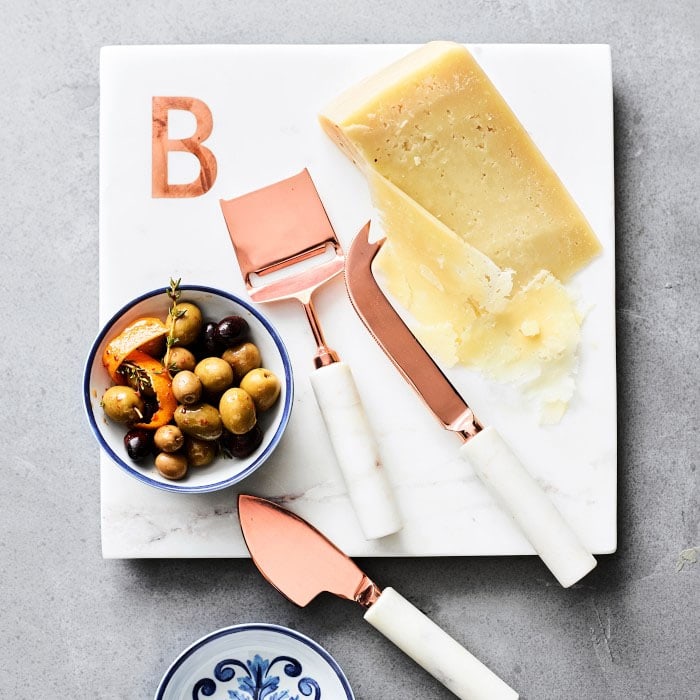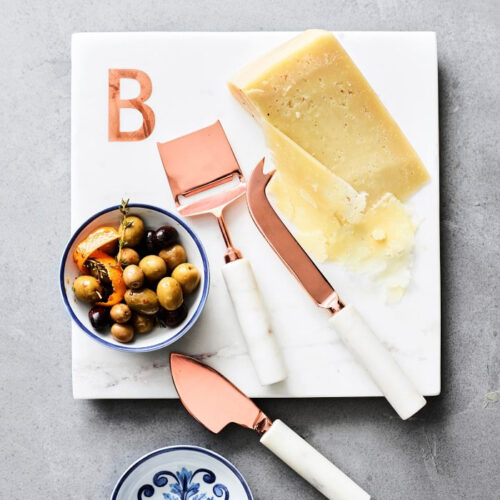 14. Marble & Copper Monogram Cheese Board: I'm so excited because this is one of my favorite gifts and it is on major sale! The monogram is a fun personalized touch and it's super affordable.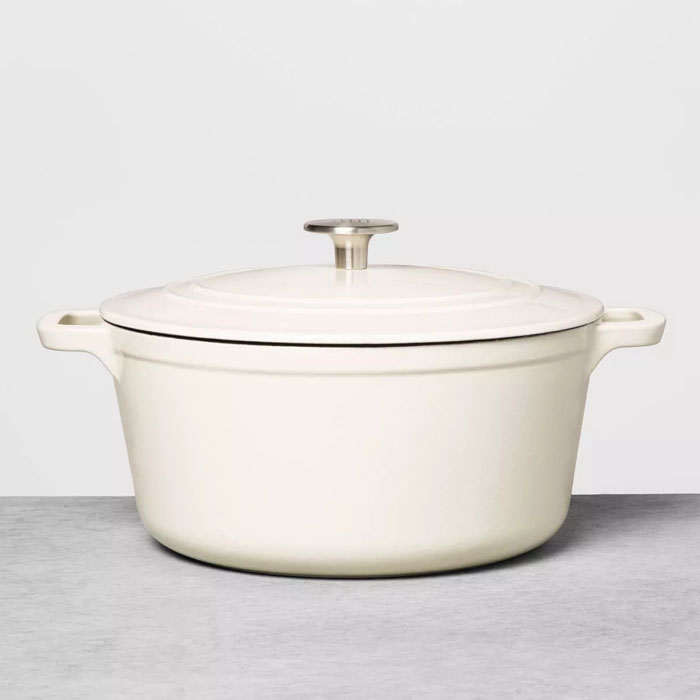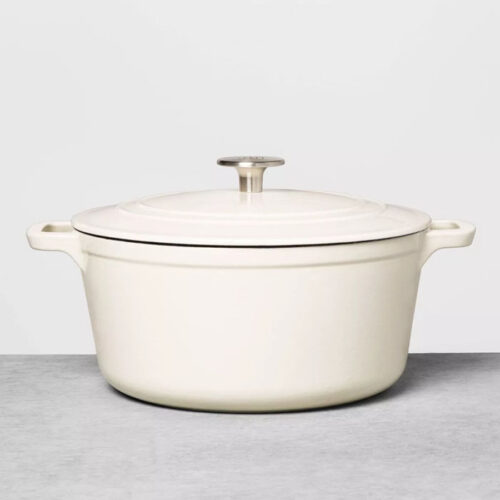 15. Enameled Cast Iron Dutch Oven: this dutch oven is just under $50 and has such great reviews! They are such great gifts to give and most are super pricey, but this one is a perfect option for less.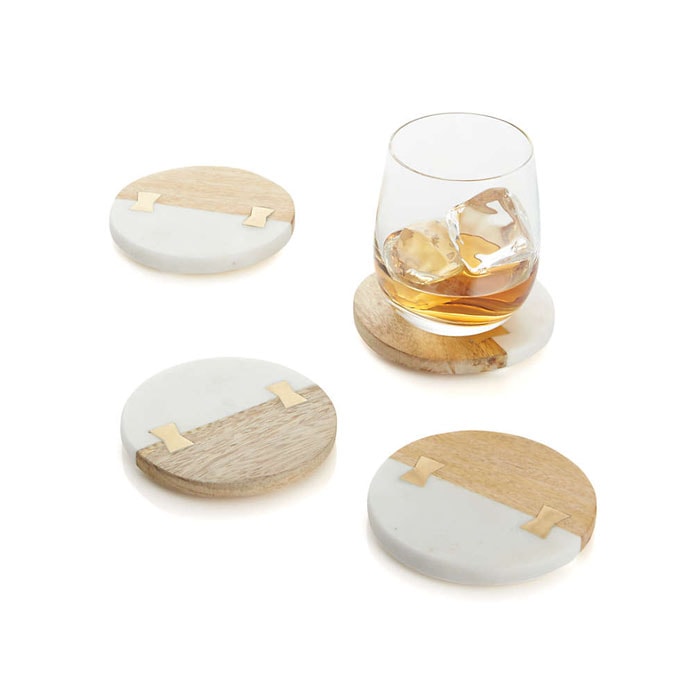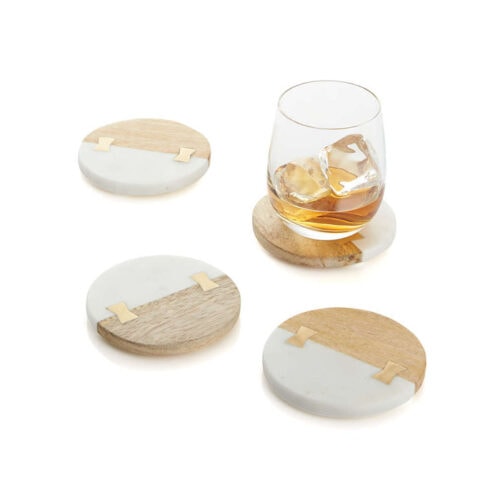 16. Wood & Marble Coaster Set: I LOVE the different look of these coasters. They're simple but so pretty and coasters always make a great gift idea.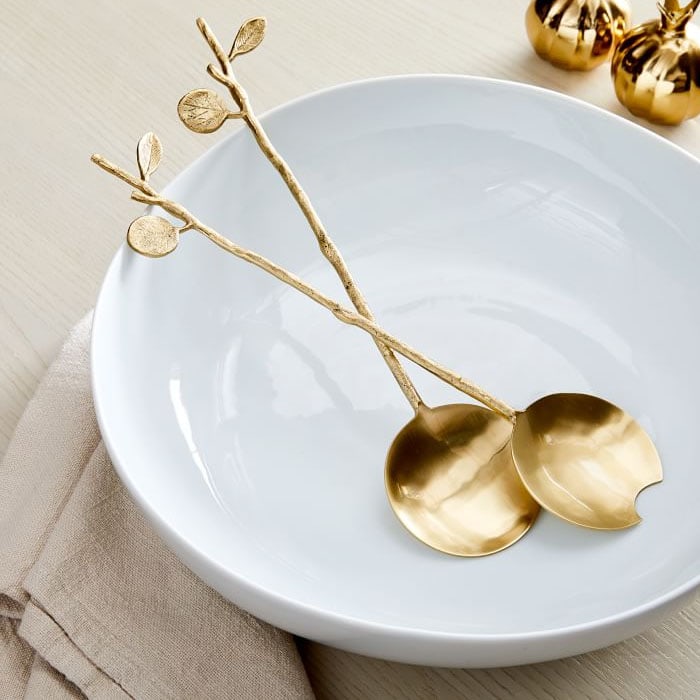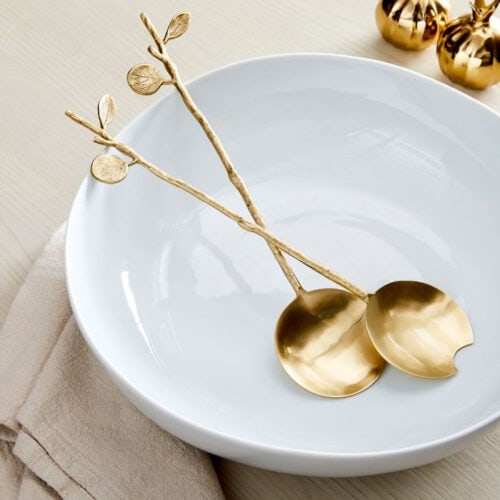 17. Gold Salad Servers: this set of salad servers is SO beautiful. I love gifting these – they'd also be great for a housewarming gift! The best part about something like this is it's something everyone can use. They are so beautiful!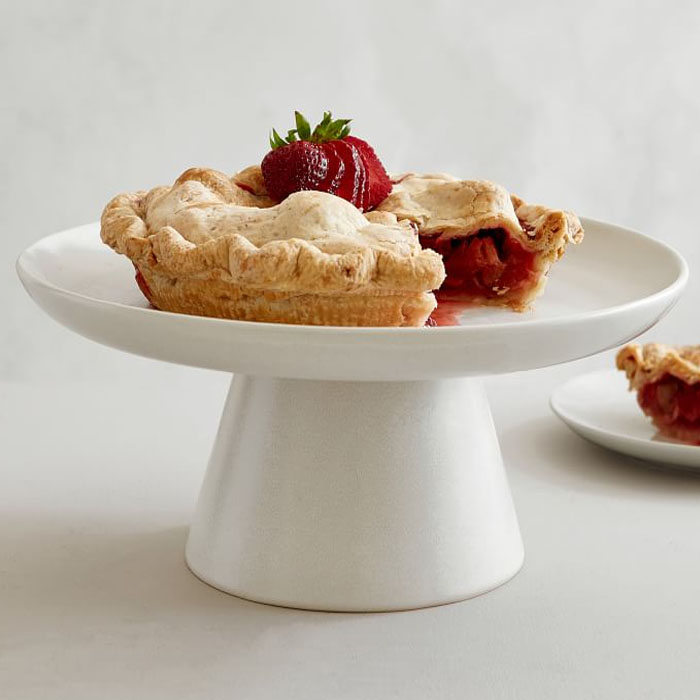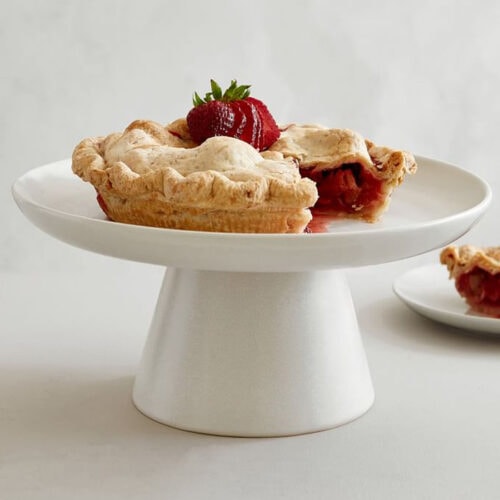 18. Stoneware Cake Stand: cake stands are always easy to gift because they're decorative but also useful, and are something everyone can use and will love. Kind of like a perfect universal hostess gift! This one is so pretty and simplistic that it'll match everyone's style.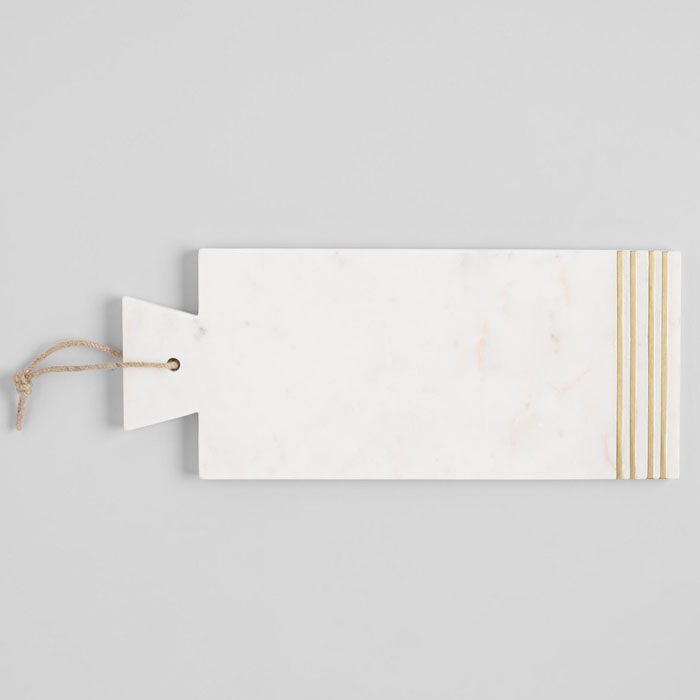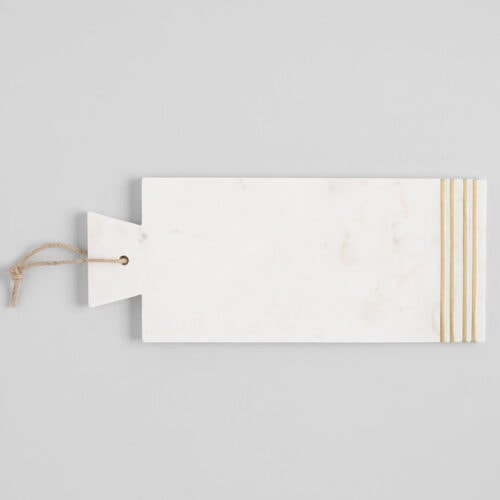 19. Marble Cheese Cutting Board: this beautiful cheese board is multi-functional and so beautiful too. Such a great under $30 gift idea!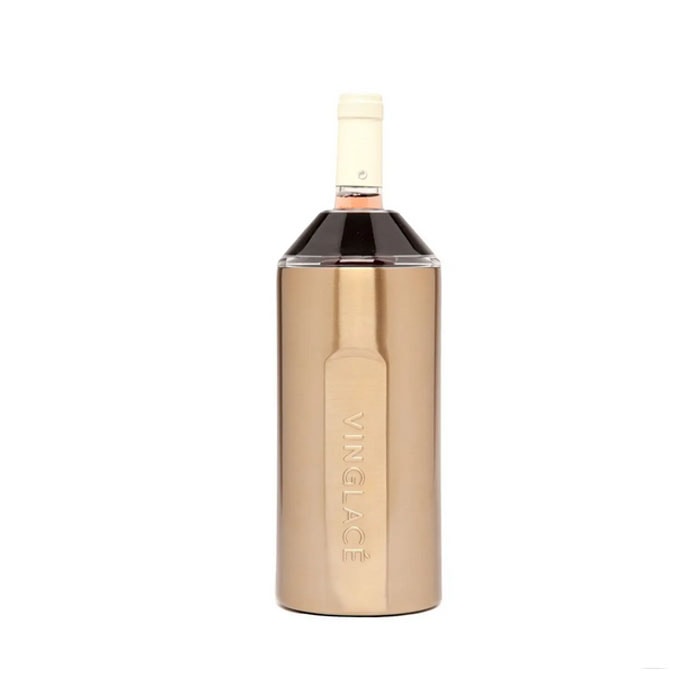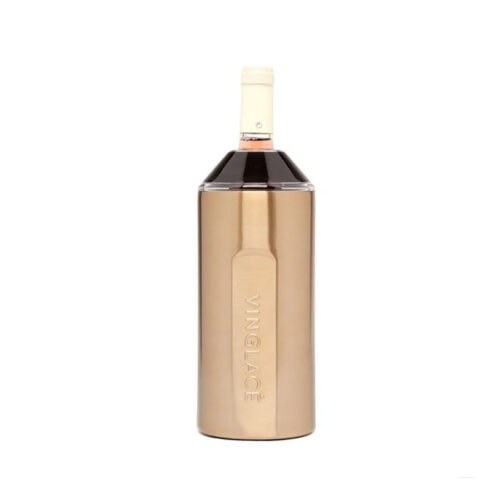 20. Wine Chiller: this became pretty popular last season and I'm so glad they're back because they make such great gifts. This keeps a bottle of wine chilled and it looks really pretty, too!
What is your go-to gift for a hostess? We hope these gift ideas for the host/hostess have helped inspire what you'll be gifting this holiday season!
Follow along to get more of my tips on home decor, DIY, and lifestyle on the following: