How to Make Orange Clove Pomanders
This post may contain affiliate links. Please read our disclosure policy.
A simple easy tutorial on how to make orange clove pomanders that smell so delicious. Use these for decor, a natural air freshener, your fall table, or even as beautiful hostess gifts.
A few weeks back I shared my fall charcuterie board and decorated it with these delicious smelling orange clove pomanders. They look like a million bucks and could not be any easier to make. Now these have been around for a while now and people have gotten really creative with the designs, but I wanted to share the basic tutorial with you that you can even do with the kids.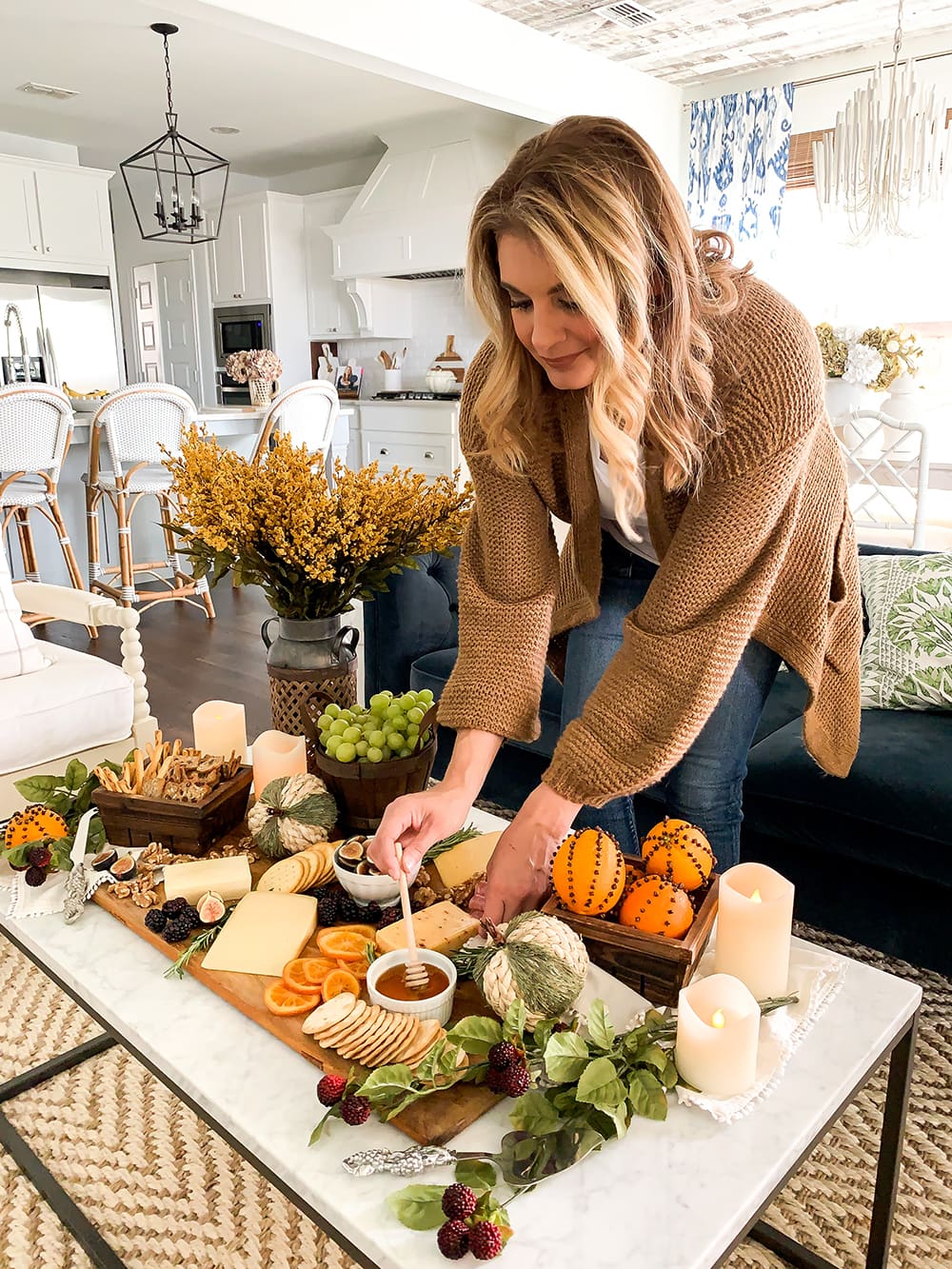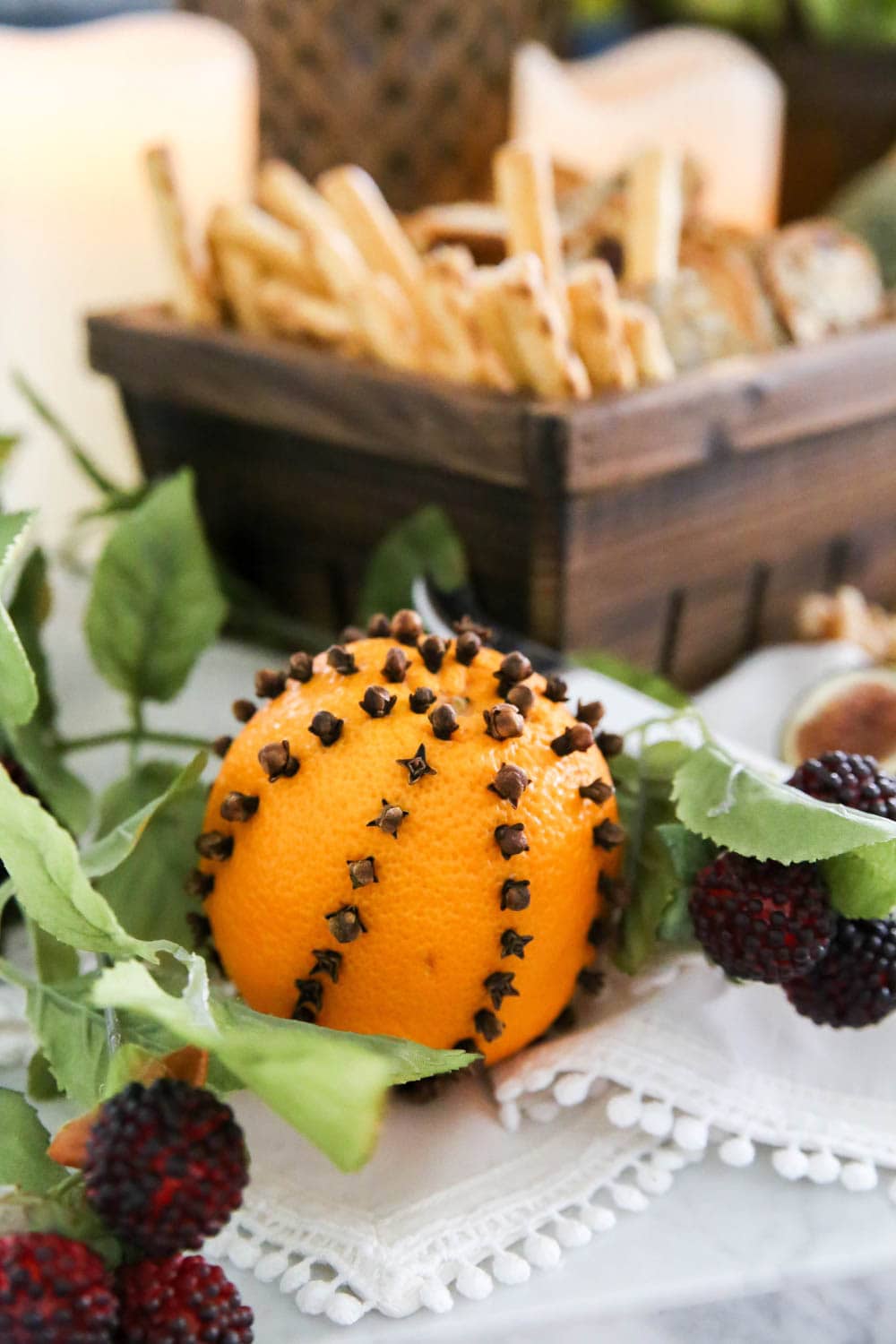 How to Make Orange Clove Pomanders:
So here are the basics of what you will need.
Materials:
Yep, that's it, folks. That is all you need and I bet you have all this already at home!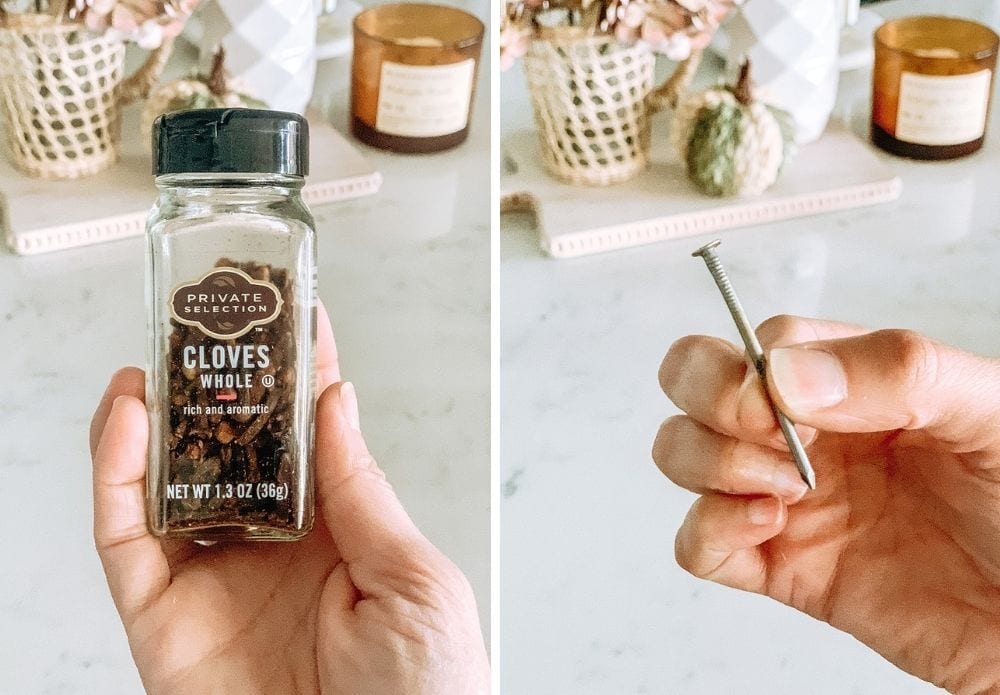 Directions:
Step 1: Pick a pattern
Decide what pattern you would like. I did stripes from the top to the bottom. You can use a pencil and draw them in or freehand it which is what I did.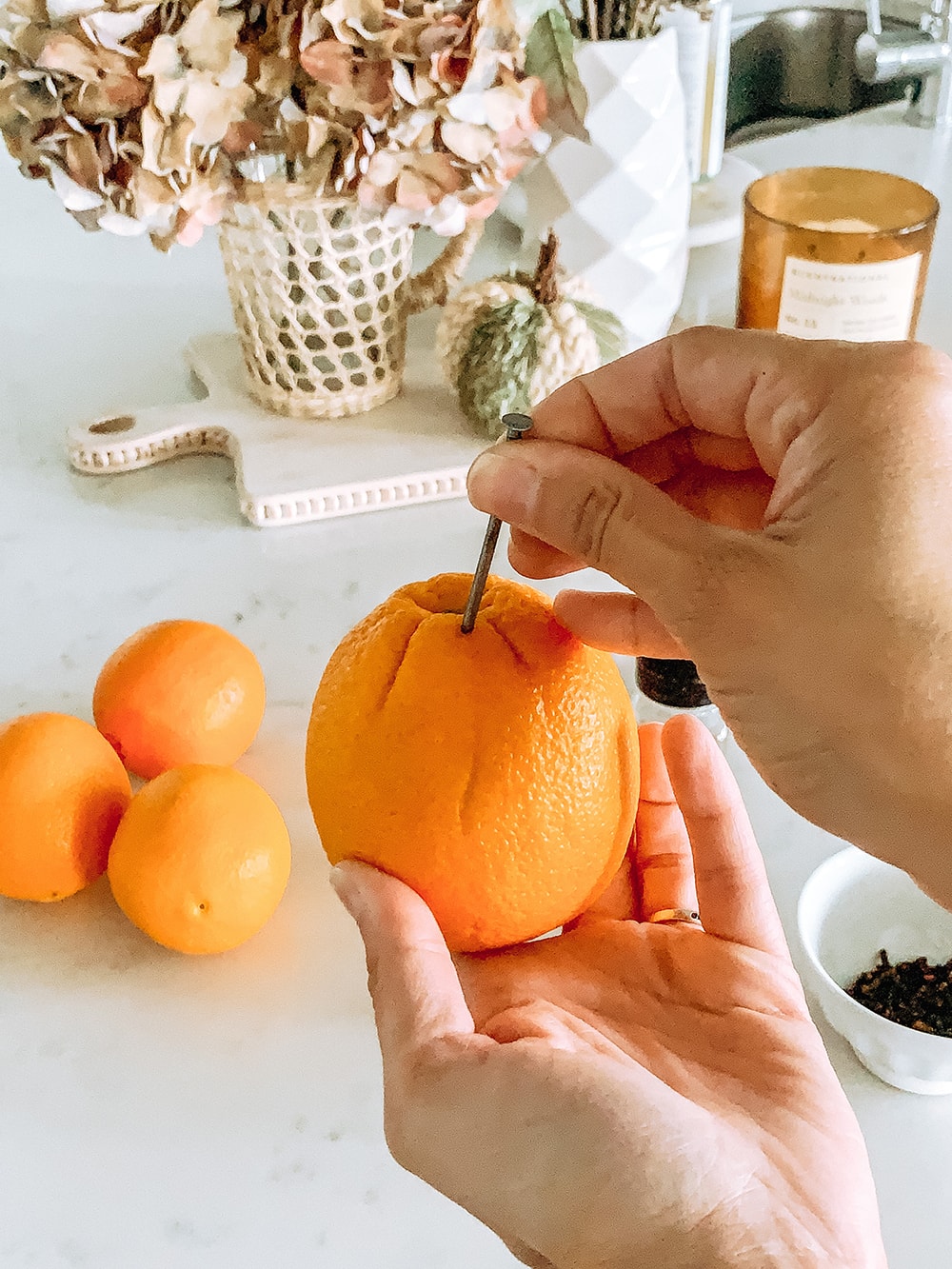 Step 2: Poke a hole to start your design
Using your nail poke a hole at the top of your line (or at the beginning of your design) to start your pattern.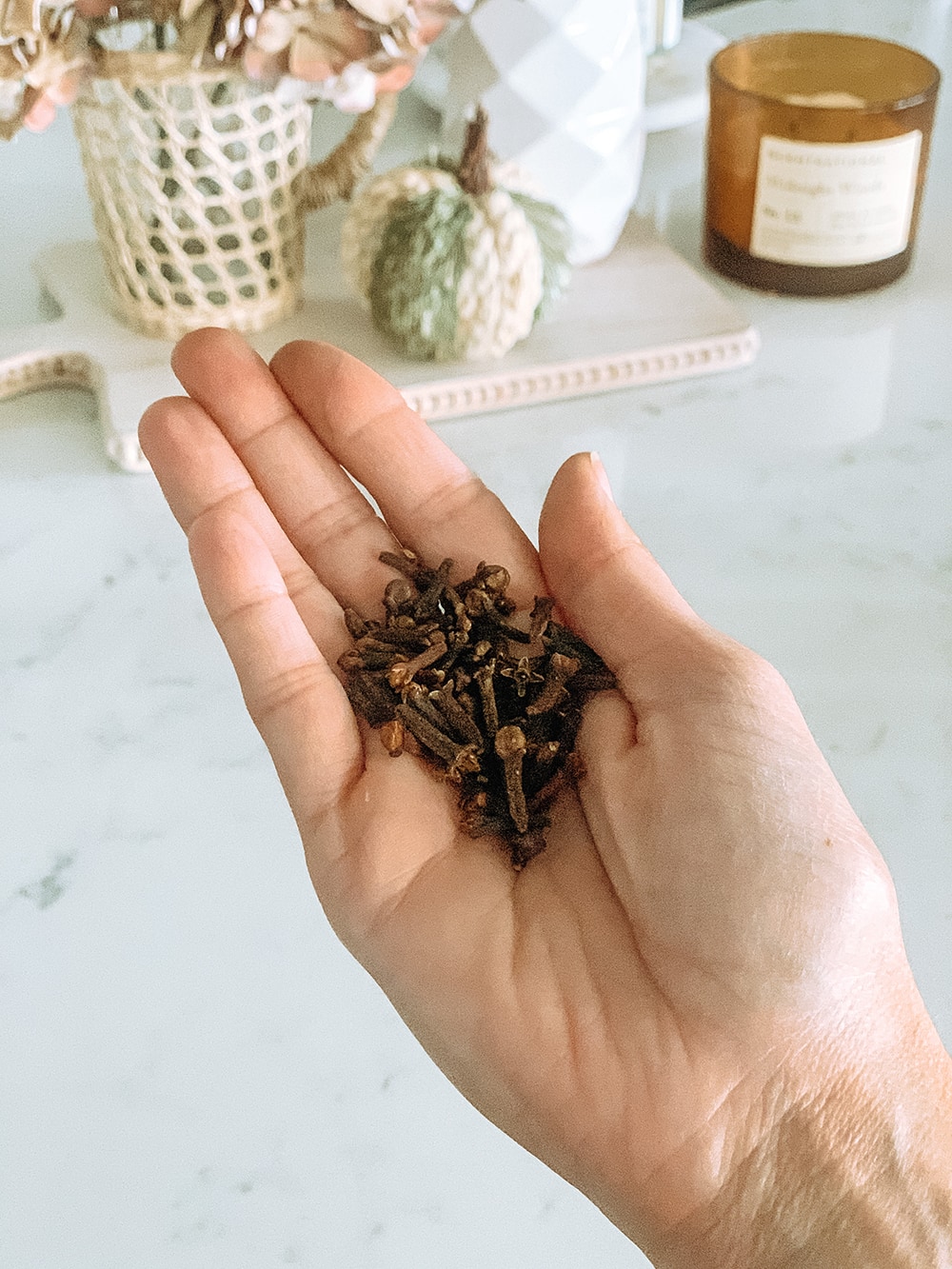 Step 3: Poke clove into holes.
The cloves have a long stem on them so it is easy to poke them into the holes from the nail. I tend to make a couple of the nail holes at one time so then I am putting the cloves in at the same time. Just saves on the back and forth of it. Have a paper towel handy because there will be juice from the orange that will spill out and it can get sticky.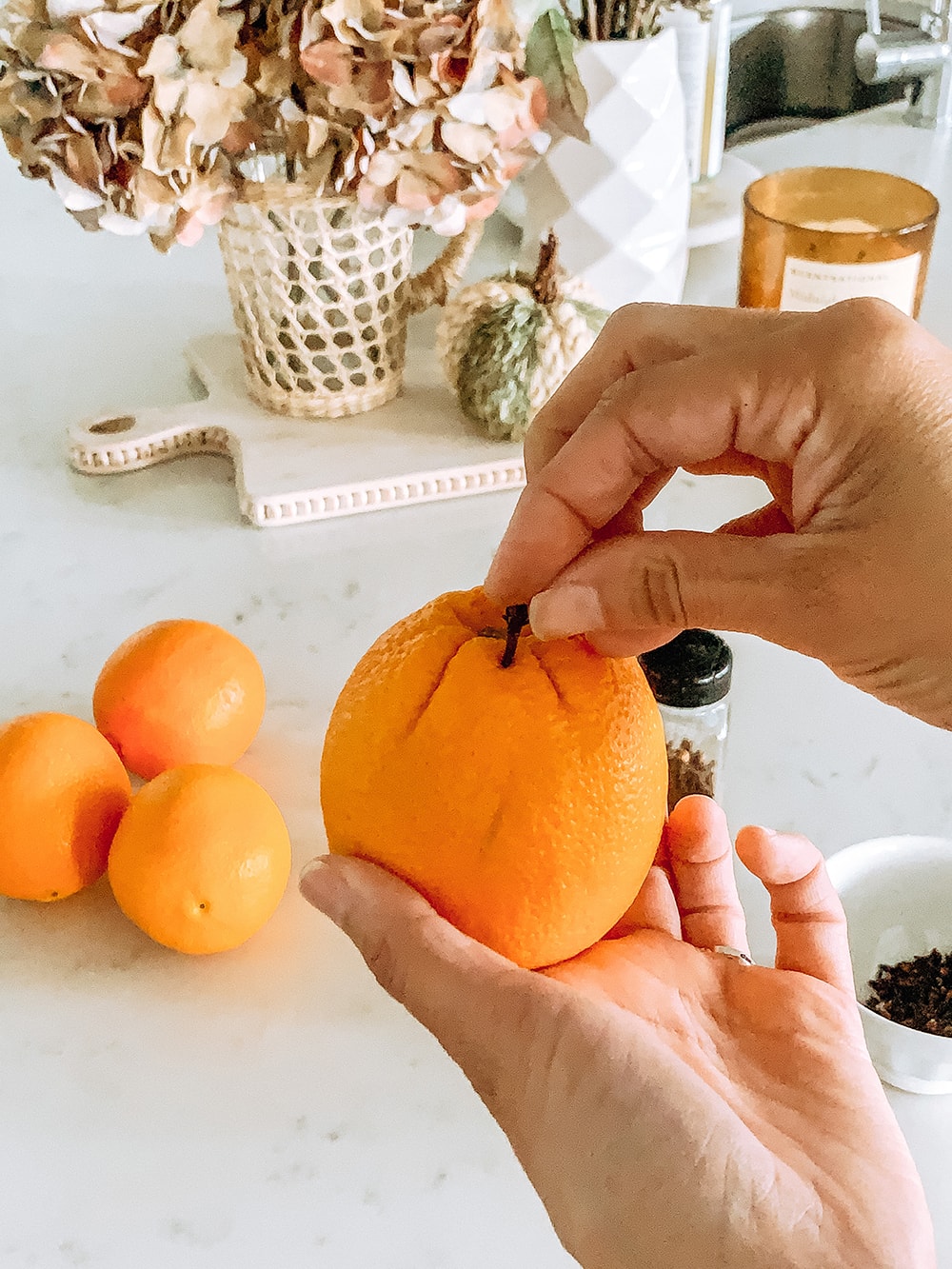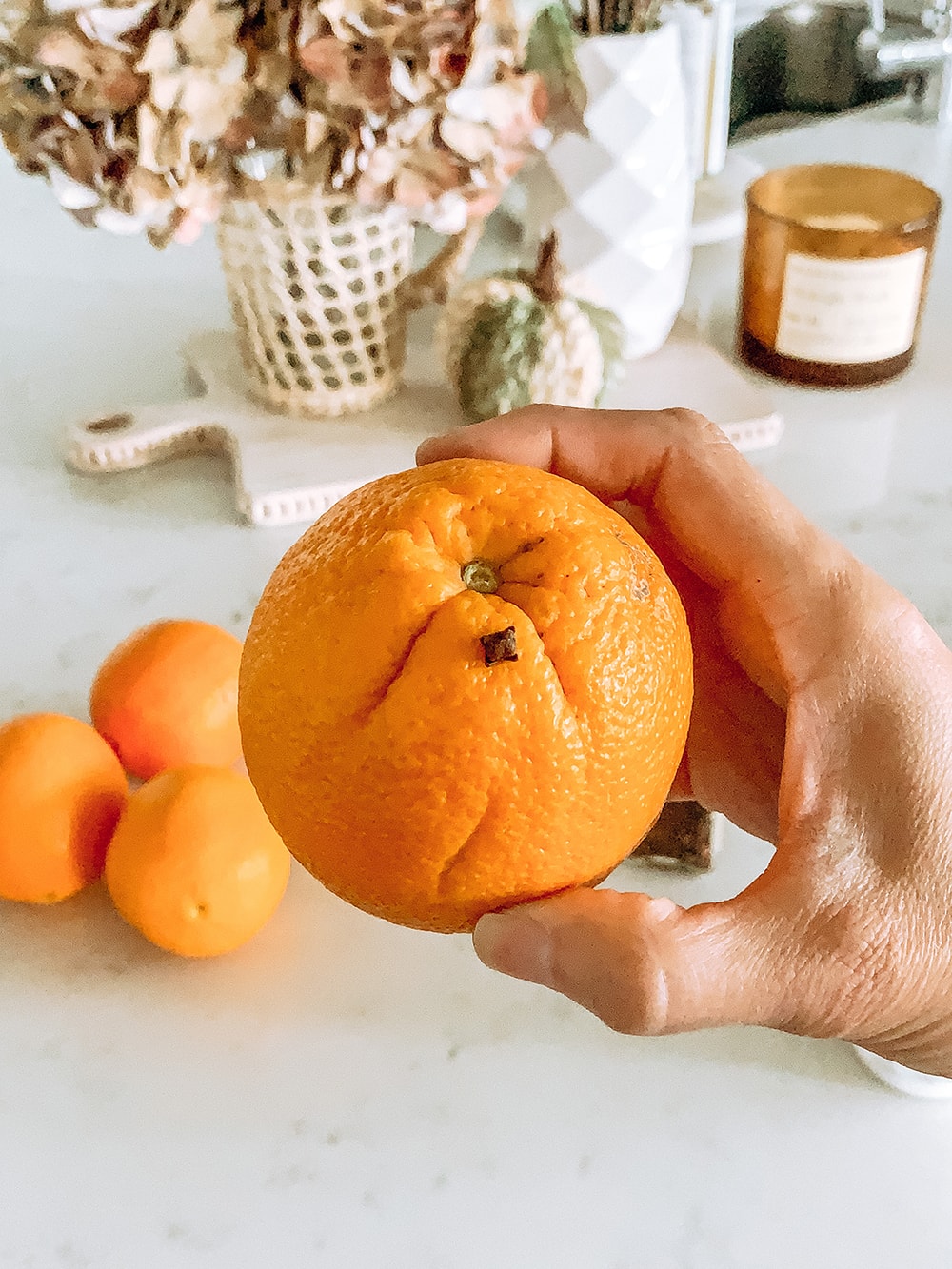 And that's it my friends. I told you it is the easiest DIY ever.
Patterns you can do with your cloves.
This time around I just did the stripes but you could do clusters so they look like polka dots or little flowers or even swirls. The ideas are endless.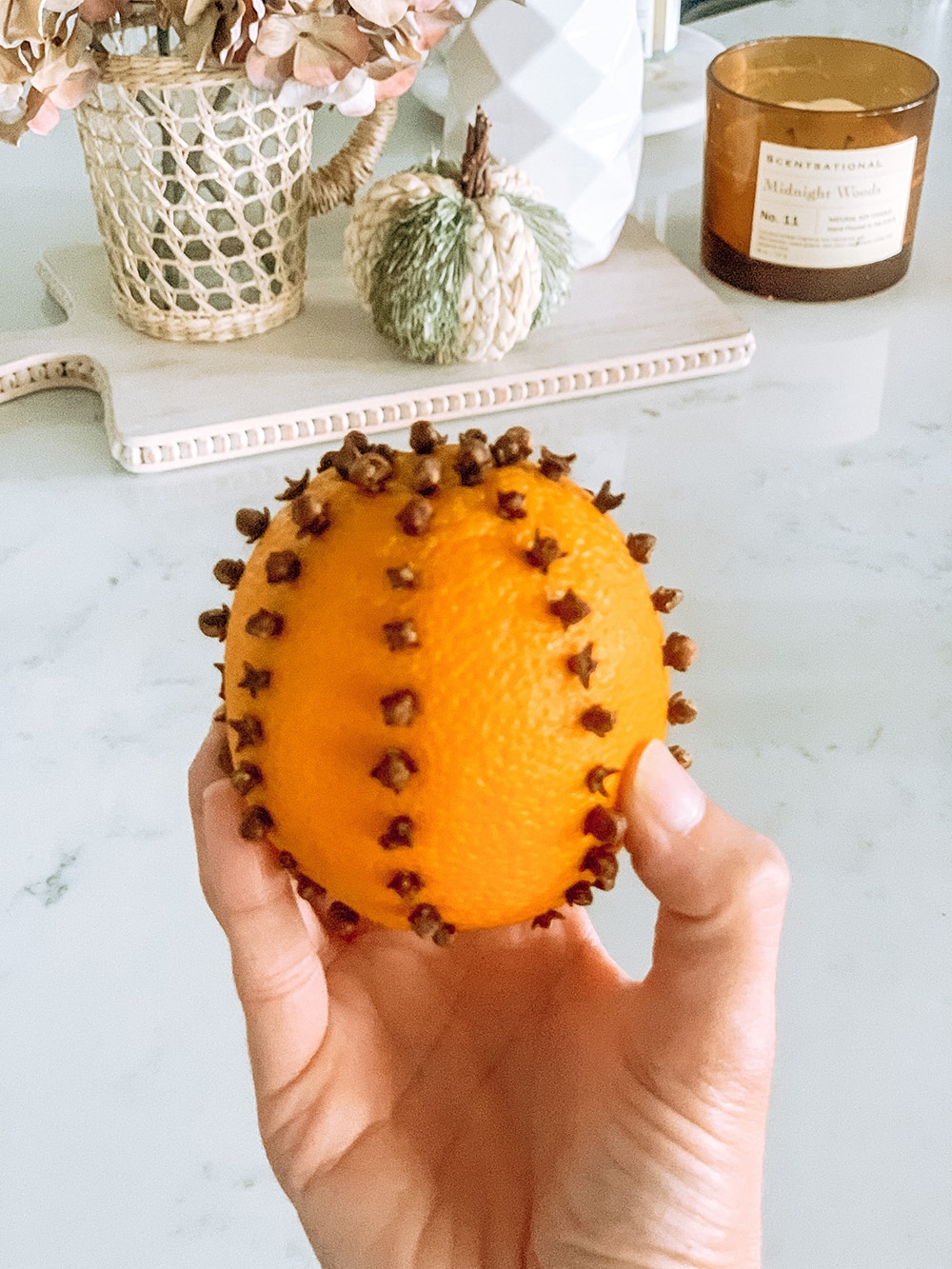 Other ideas on how to decorate and use them.
I placed mine in these cute little baskets and around my fall charcuterie board but you could also use them to make some stovetop potpourri. I have a recipe you can follow and then you would just add these orange clove pomanders to it as well.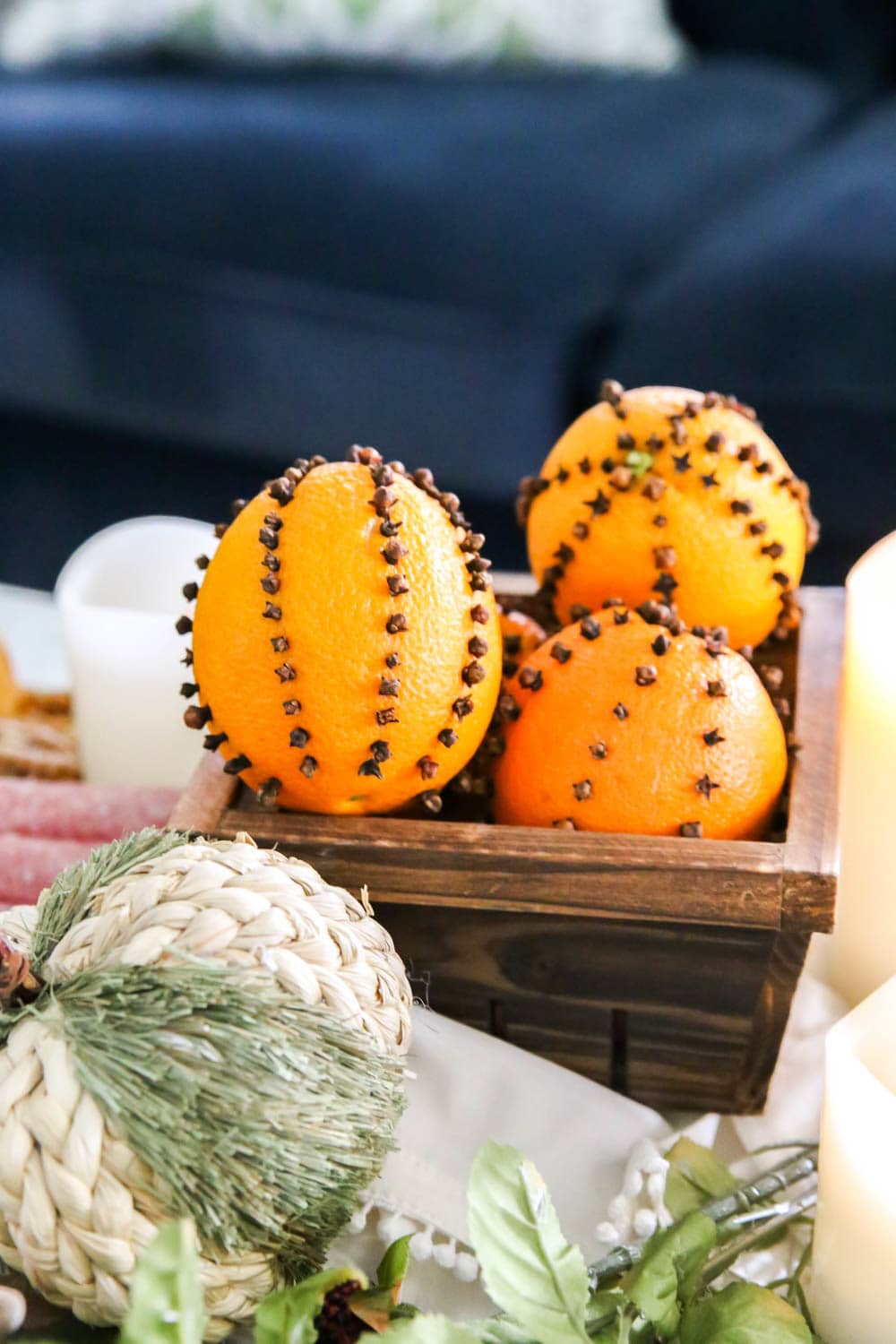 How long do pomander balls last?
I would say my orange clove pomanders lasted up to a week and a half. I left them out for their delicious smell in our living room in the basket and they were very fragrant for almost two weeks. You can dry them as well by placing them on a baking sheet and putting them in the oven around 180° for about 4 hours.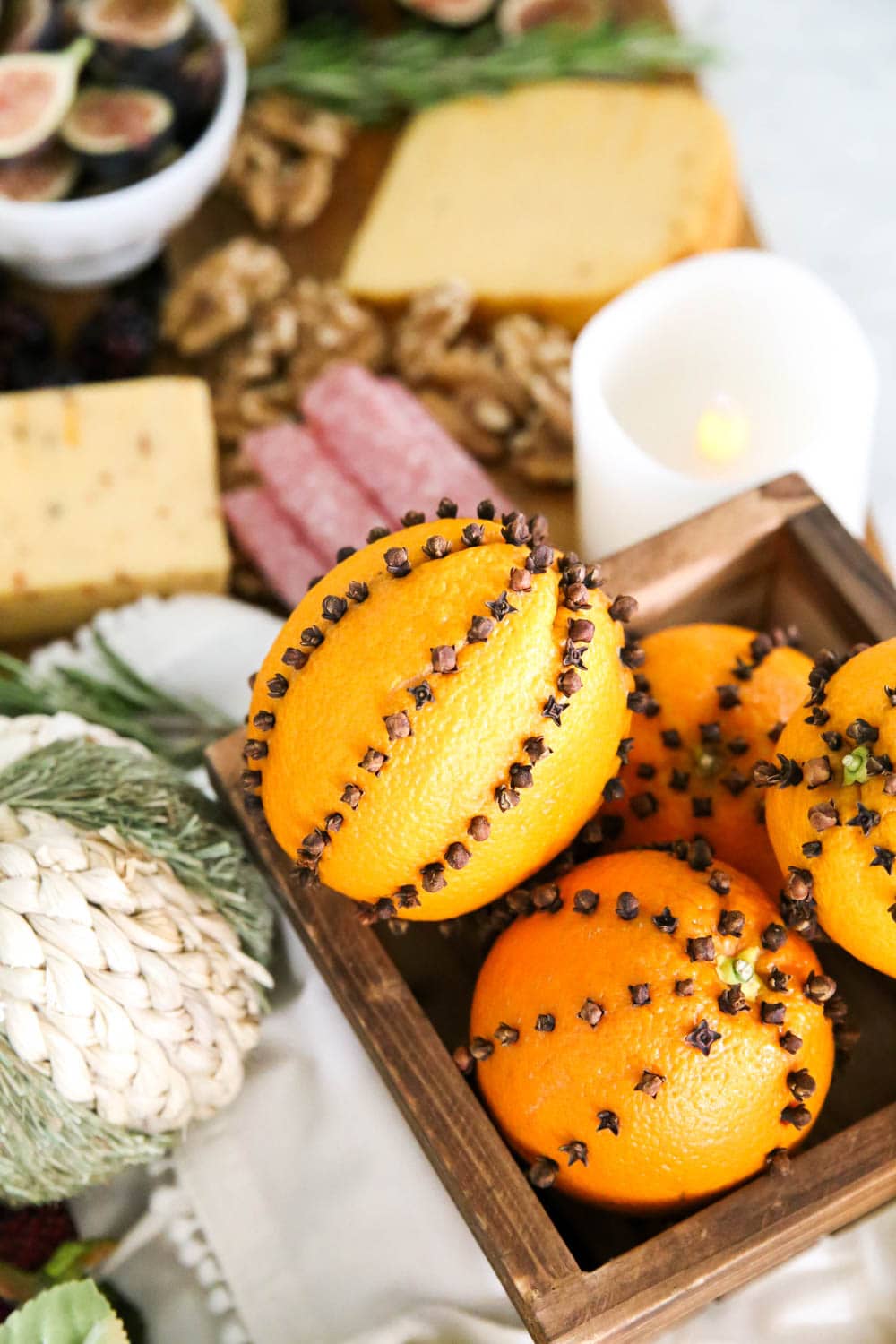 I would love to try something like this with other citrus fruit like lemons. I bet that would smell SO delicious. Have you made pomanders before?? I just love this orange and clove tradition to do with your family each year.
Follow along to get more of my tips on home decor, DIY, and lifestyle on the following: