Cozy Fall Pillow Guide
This post may contain affiliate links. Please read our disclosure policy.
Sharing a collection of affordable and stylish cozy Fall pillows and where to buy them. Mix and match these pillows for some unique seasonal flare for fall!
As you decorate your home for the fall season, you can check out my top Fall decor picks under $100, don't forget to include some cozy Fall pillows! There are so many different shaped, colored, and styled pillows to add to your couches and beds this season and I found some of the coziest pillows to add to your home this season.
Here is a quick peek at the ones I have used that I shared in my Fall living room reveal.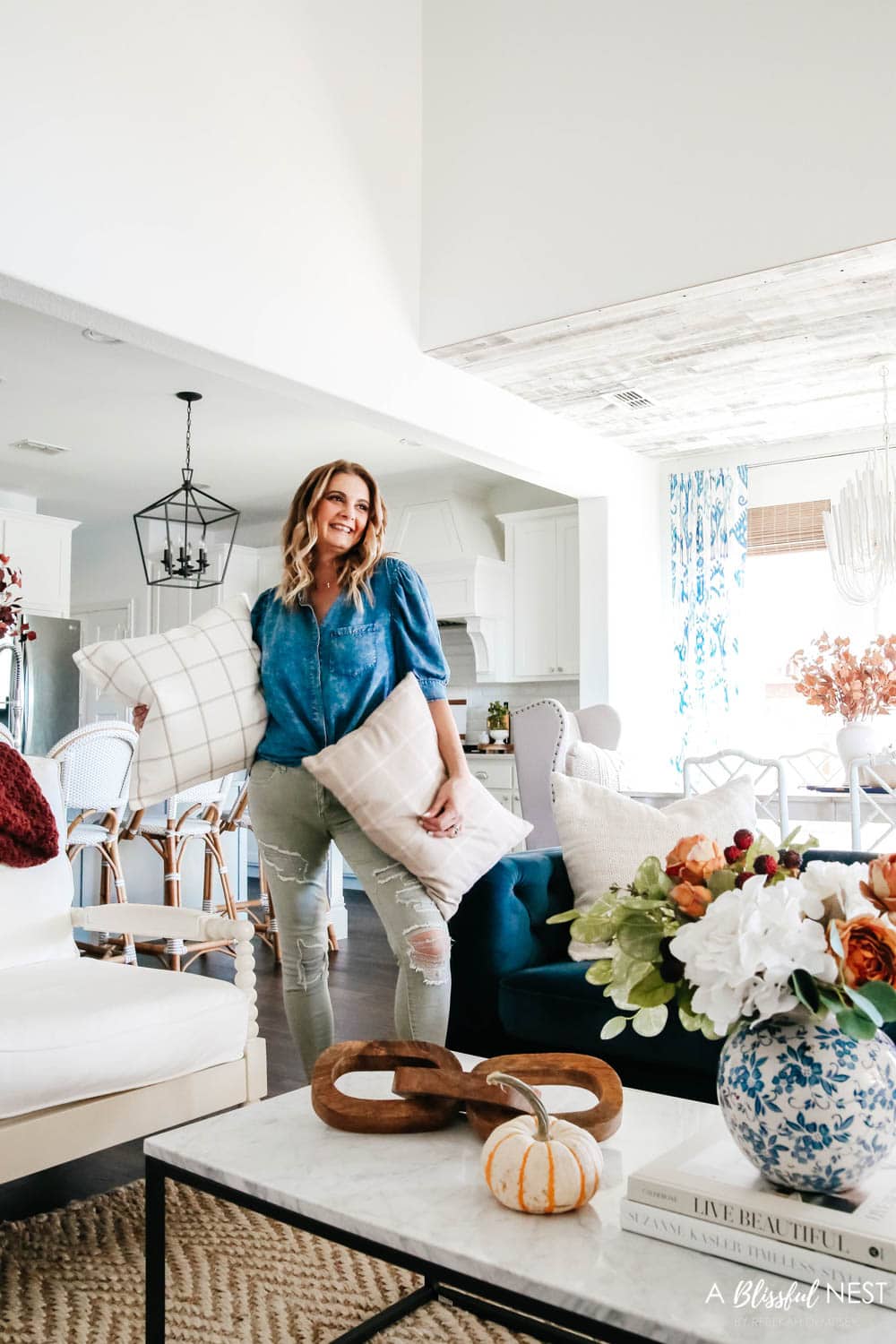 I love lots of texture and chose a fun lime green for an accent for the season. Adding a solid with texture and then a patterned pillow is always the easiest way to mix pillows. Then you can do a small and large print pattern to add more of a pop.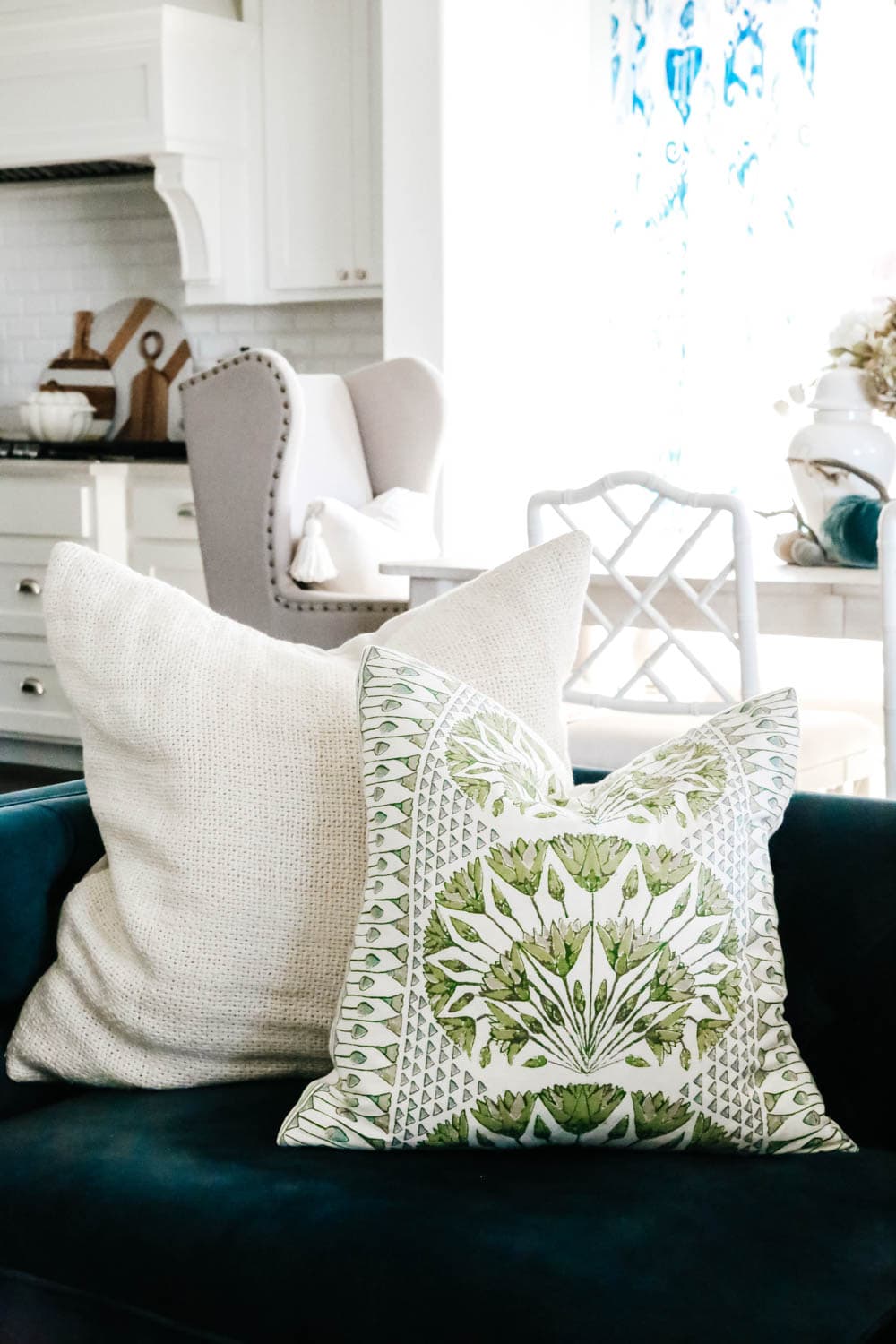 So here are my favorite cozy Fall pillows for fall and I know you will love them! Don't forget to mix and match them for a fun unique look!
Sources: 1 | 2 | 3 | 4 | 5 | 6 | 7 | 8 | 9 | 10 | 11 | 12 | 13 | 14 | 15 | 16
Cozy Fall Pillows for the Season:
Adding throw pillows to your home is one of the easiest ways to elevate your space. Whether it's your living room, bedroom, or on an armchair, a good throw pillow combo can make your whole room! And really, isn't it just so much fun mixing and matching throw pillows?? LOL. Here is a cohesive collection of cozy throw pillows to decorate your home with this fall, including some that you can use year-round as well.
Just click any of the photos to go right to the products

Follow along to get more of my tips on home decor, DIY and lifestyle on the following: