Cranberry Prosciutto Grilled Cheese Recipe
This post is sponsored by Roth Cheese, but all opinions are my own.
Recently I have had to put my creative chef's hat on and come up with some new ideas for my family for some fresh recipes. I feel like we tend to eat the same things over and over and with being home more it is not easy to get innovative in the kitchen.
You know I am such a fan of Roth Cheese and created this fall cheese board a little while back that I have been making for my family. It is so delicious and we've all become super partial to the Grand Cru cheese blend.
So after putting my thinking cap on, I concocted up this yummy grilled cheese recipe using Grand Cru that I had to share with you!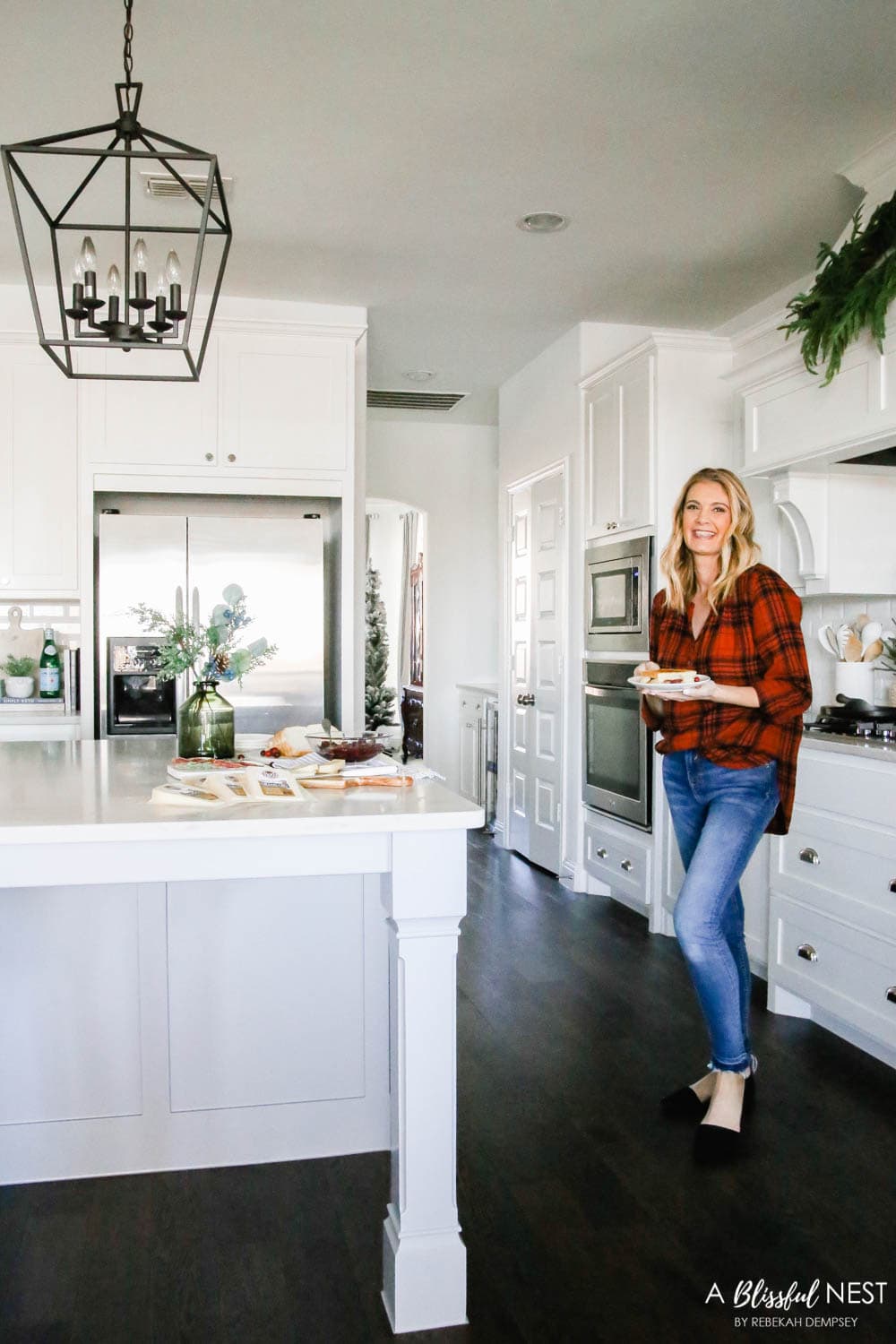 What is the best cheese for a grilled cheese?
Grand Cru is Roth's signature alpine-style cheese and has a creamy nutty flavor. It is the perfect cheese for the holidays because it is a mild flavor, yet flavorful to add to any recipe or cheese board. My favorite is to melt it over potatoes and I have used it in homemade mac 'n cheese, which is beyond amazing.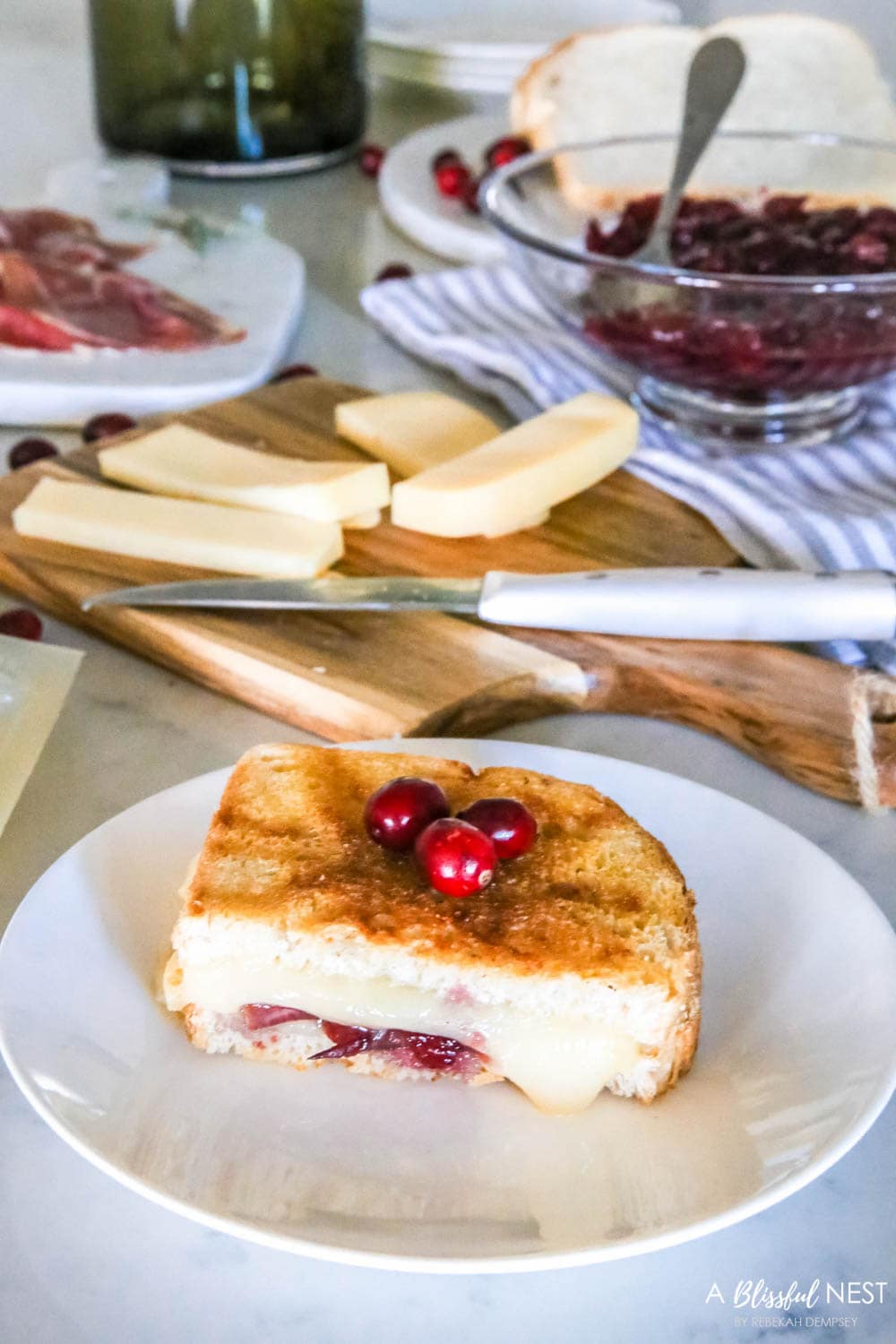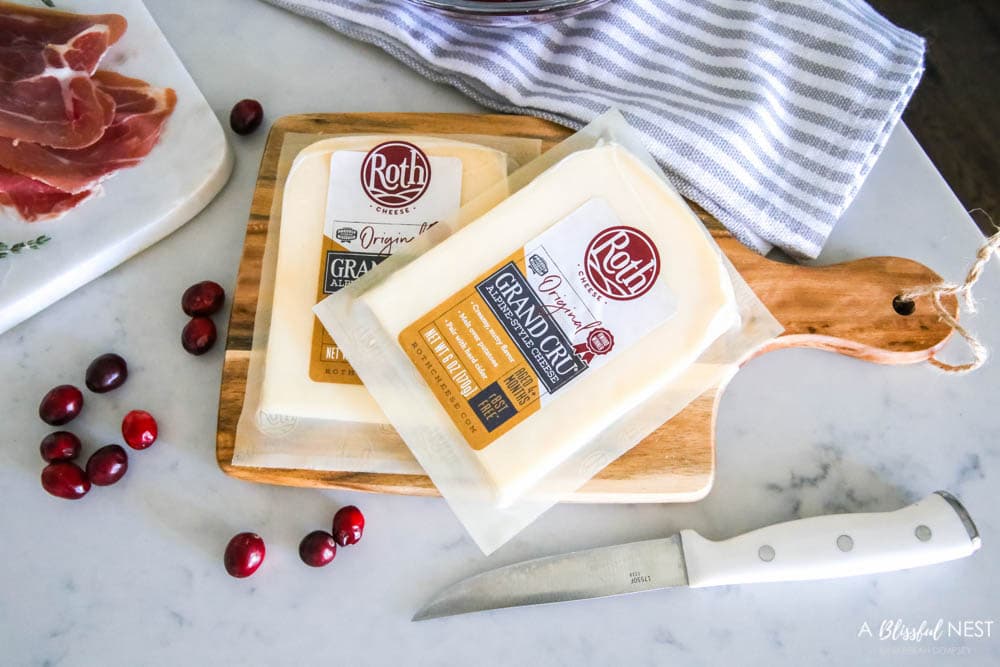 One of my favorite things about Roth Cheese is its packaging. Each package comes with pairing and cooking ideas so you know what other ingredients to get. It takes the guesswork out of how to use their cheese blends which I love.
Grand Cru is delicious with fresh apples, pears, grapes, almonds, figs, hard apple cider, and cured meats.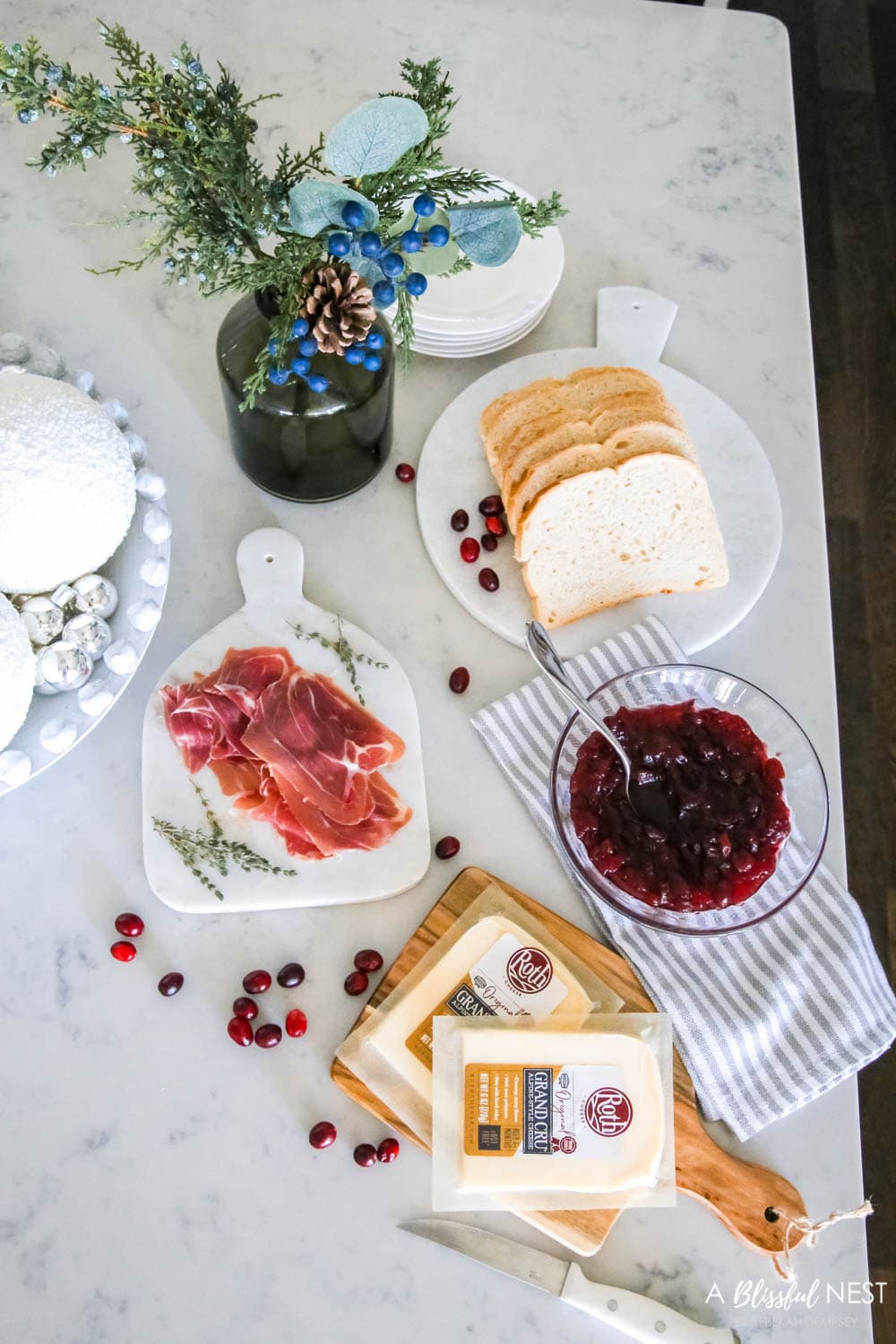 What can you add to a grilled cheese?
Which leads me to how I came up with this ingredient blend for the most delicious grilled cheese you will ever have. My daughter loves cranberry sauce at Thanksgiving and she really could eat it on a regular basis and same with grilled cheese sandwiches. She could eat them all the time especially in these colder months.
Recently I have started to buy salami and prosciutto as alternate meats for snacking on and adding to my little cheese boards I have been making for my family. I thought prosciutto would be perfect to mix with cranberries inside a grilled cheese also.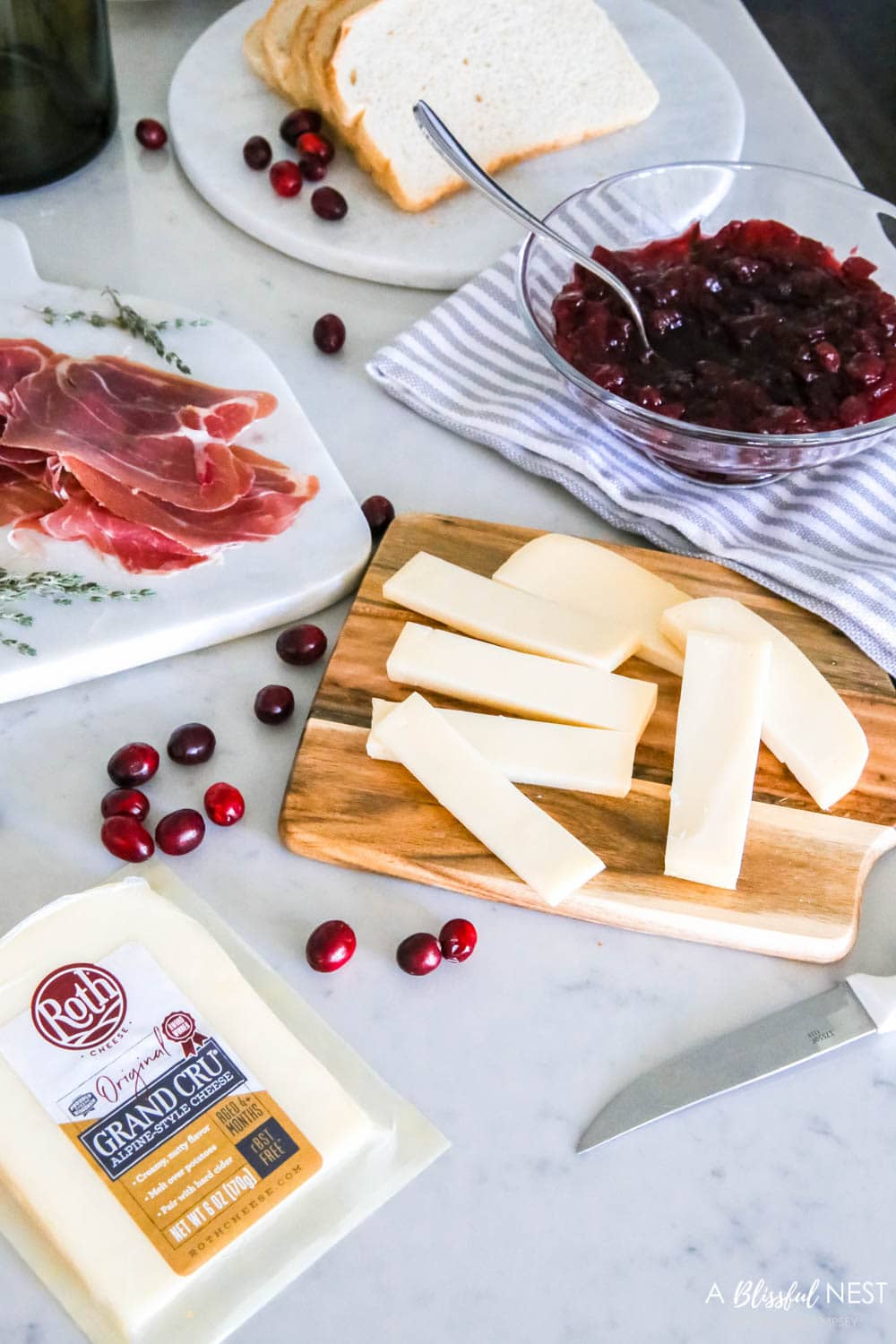 I also love to add avocadoes, sauteed peppers, caramelized onions, and arugula to grilled cheese sandwiches. It's nice to switch it up from just bread and cheese.

So here is the recipe that my family is obsessed with and so perfect for your family during the holidays.
Cranberry Prosciutto Grilled Cheese Recipe:
Ingredients: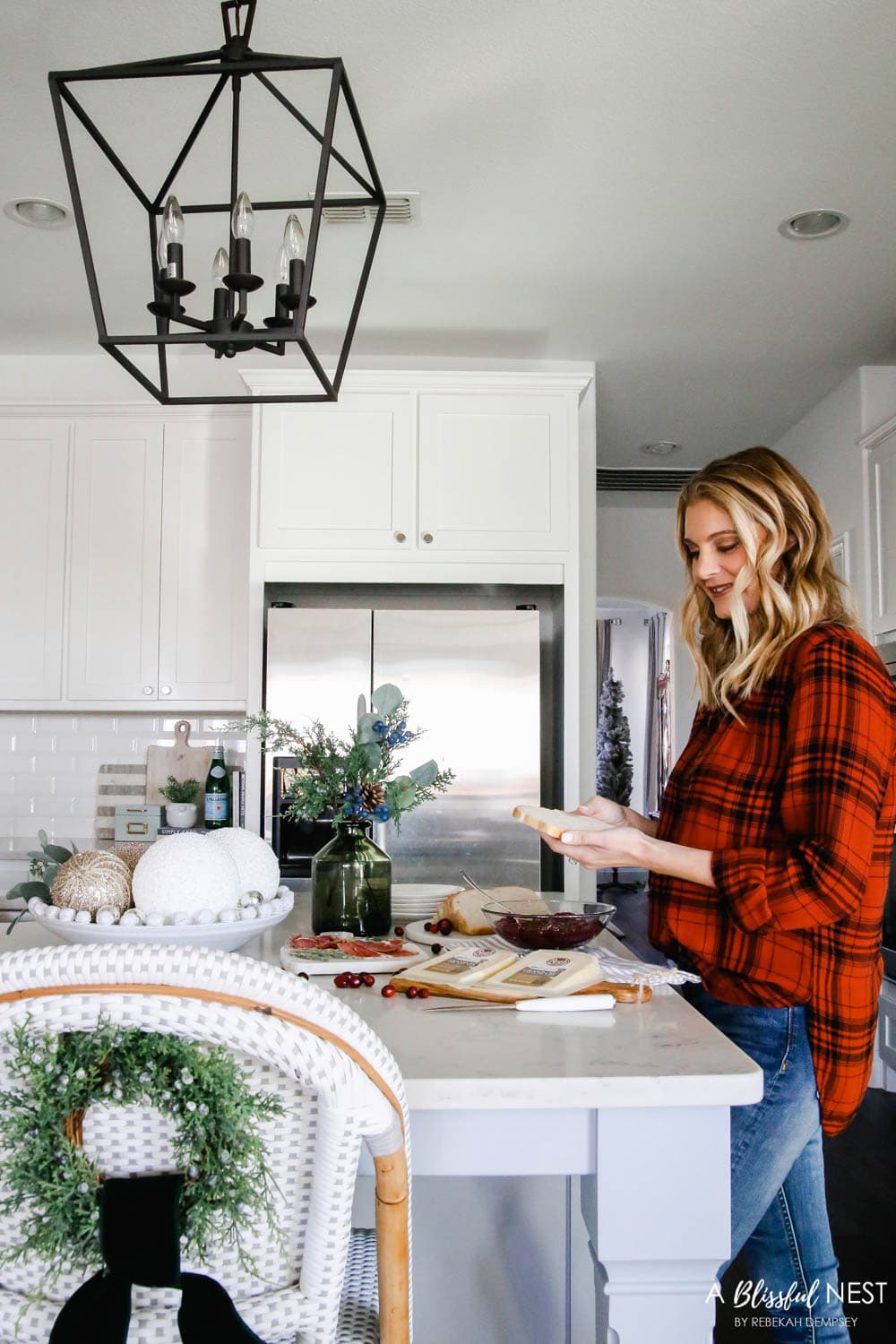 Directions:
Step 1: Butter 1 side of two pieces of sourdough bread.
Lightly butter one side of the sourdough bread. I like to cut my bread in half since sourdough bread tends to be large but you can easily leave that to the end once the sandwich is made.
Step 2: Cut cheese into slices and add a layer to your bread
Slice your Grand Cru cheese into little slivers as thin as you can get them to make for easier melting. Then lay one layer of cheese on your bottom piece of bread.
Step 3: Add prosciutto
Add a layer of prosciutto on top of the cheese layer. I like to add 2 pieces to make it a little thicker.
Step 4: Add cranberry sauce
Scoop some cranberry sauce right on top of the prosciutto layer. It is okay if it is oozing over the sides. The more the merrier!
Step 5: Add another layer of cheese + top with a slice of bread
Place more cheese on top of the cranberry sauce layer and top with your other piece of bread that has been lightly buttered.
Step 6: Grill sandwich
Now it's time to cook your sandwich. I like to grill it low and slow. So over medium/low heat, grill until you see your cheese melting. Then flip and do the same to the other side.
Then you are done!!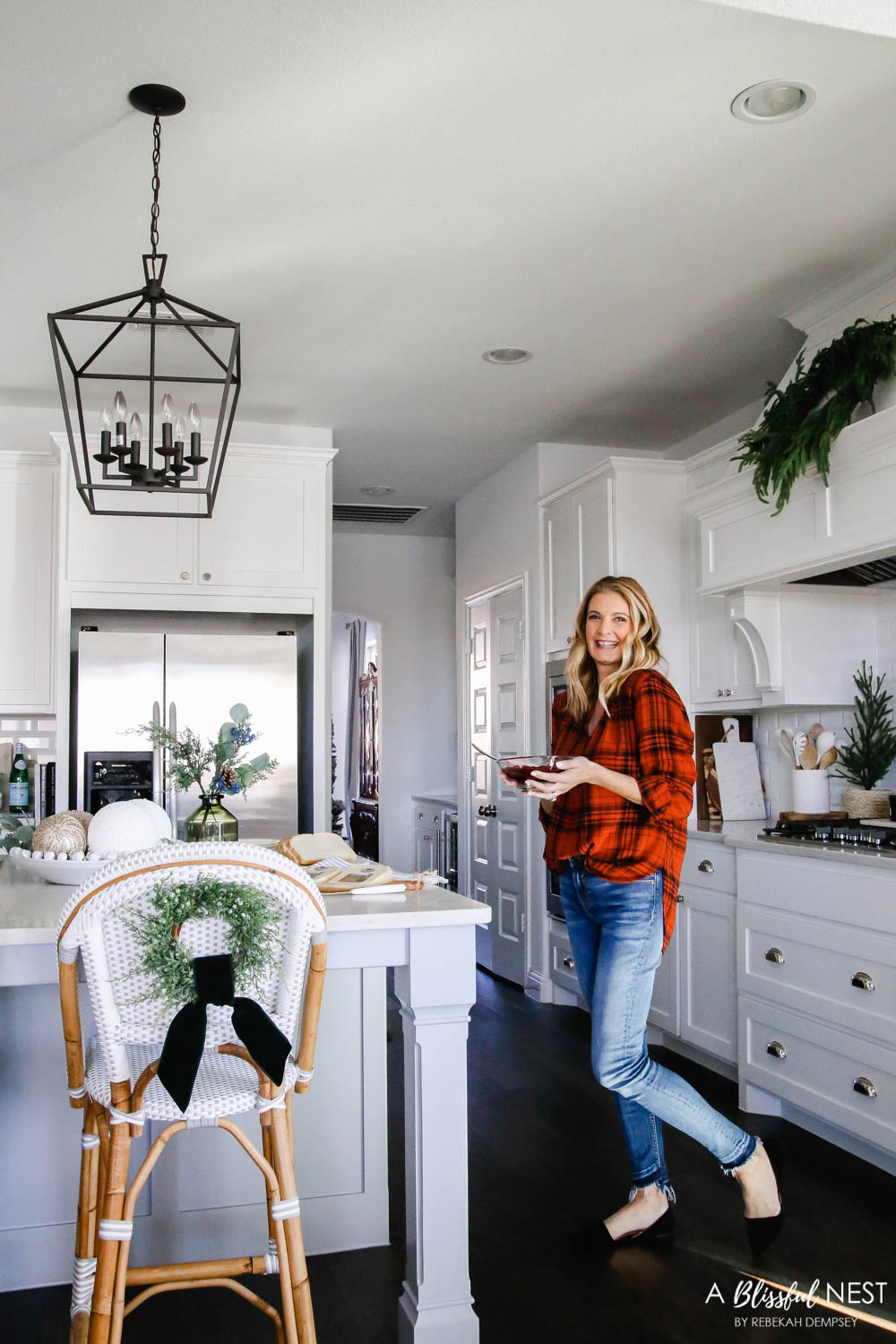 Y'all I felt like a rockstar momma coming out of the kitchen with this one! The first time I made it was for when my daughter came home from school and I needed to make her something to tie her over before dinner. She loved it so much that I then made more for dinner!
Beware your family is going to make you make these over and over again!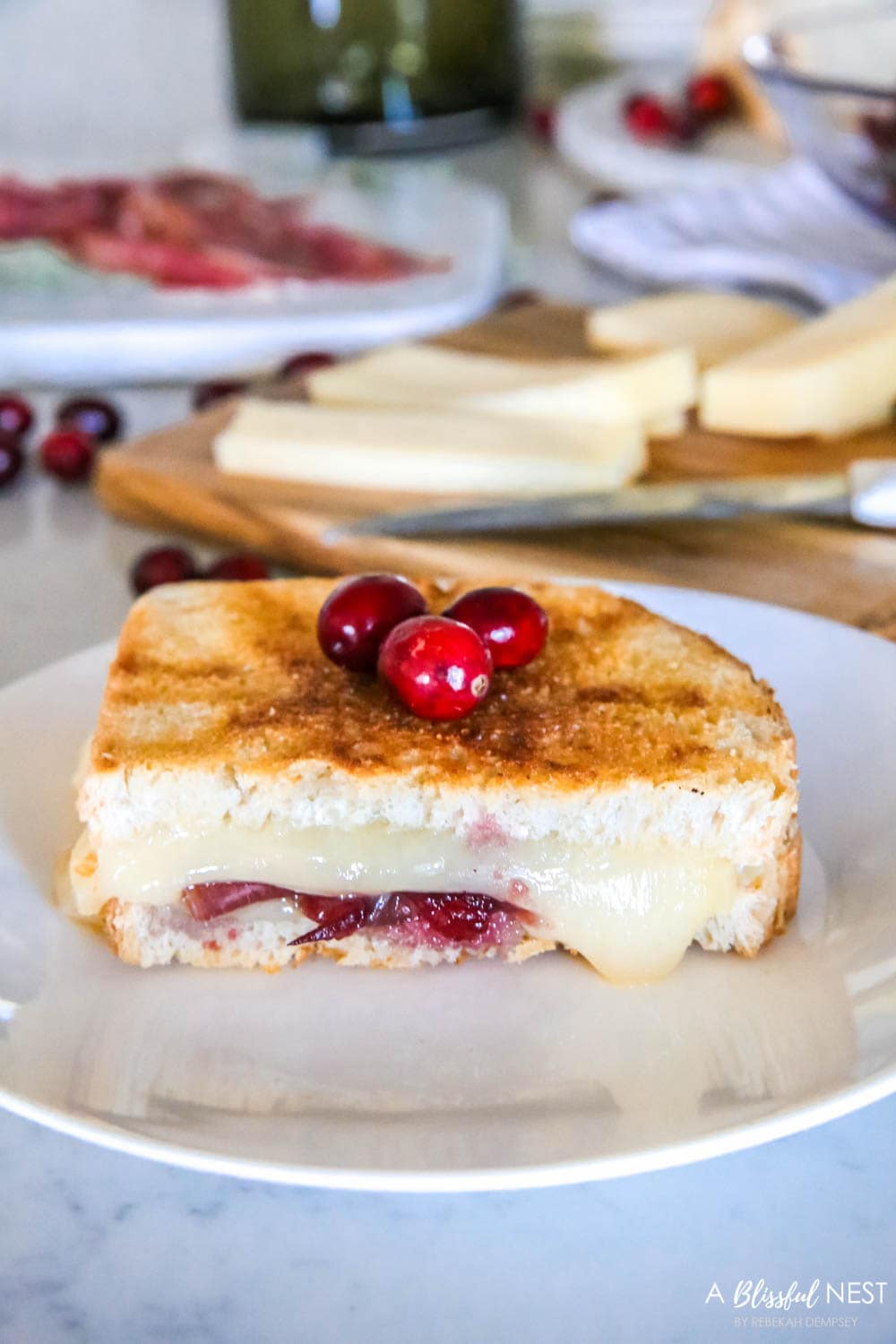 But I have to tell you it is all in the cheese. The Roth Grand Cru cheese makes all the difference. The creamy taste of the cheese mixed with the sweet cranberries and salty prosciutto is so amazing!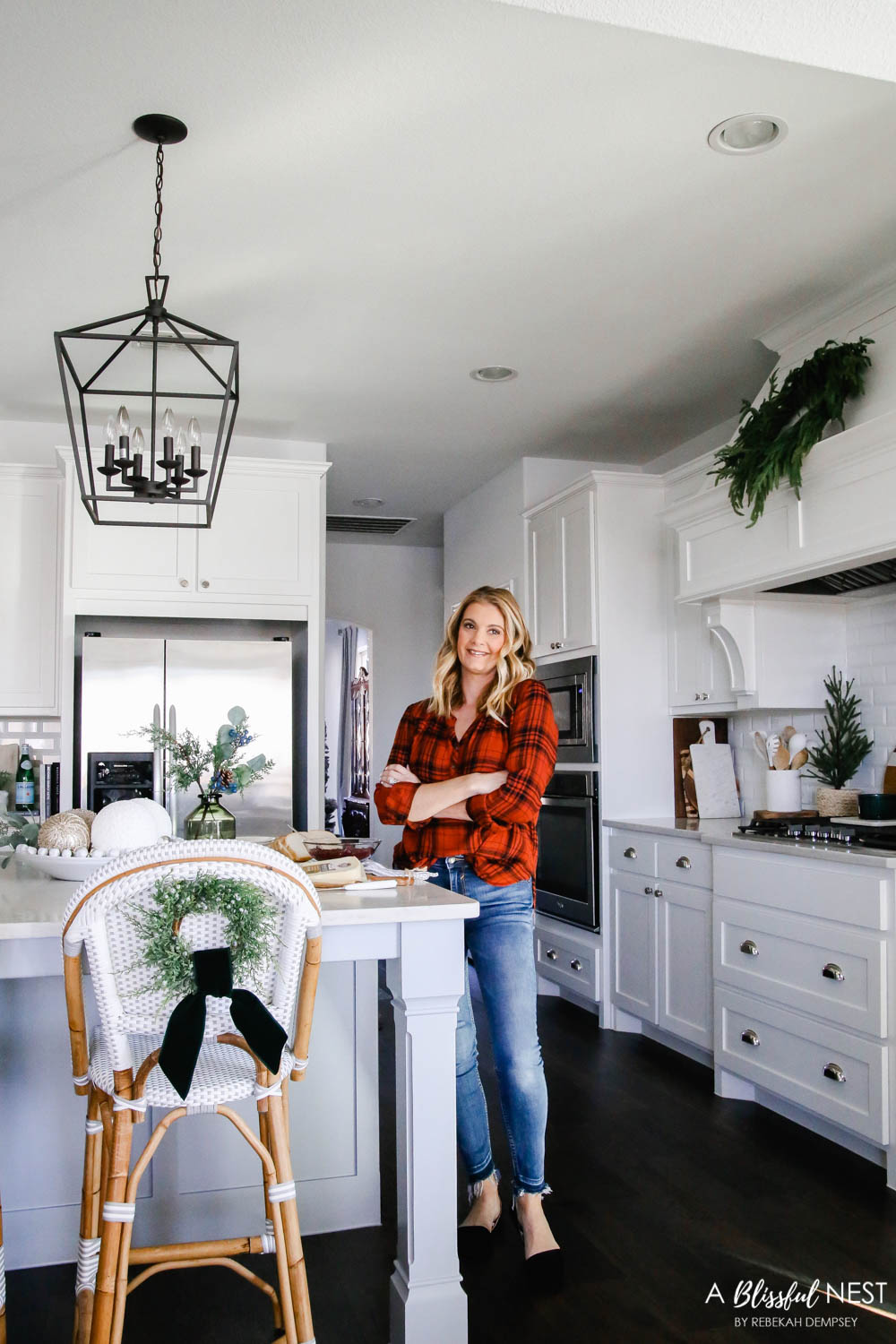 Make sure to check out the product locator to see where you can grab your favorite Roth Cheese selections near you!
I would love to hear what you think once you make this yummy grilled cheese recipe and what you think of Roth's Grand Cru!
Pin our image below to save it for later!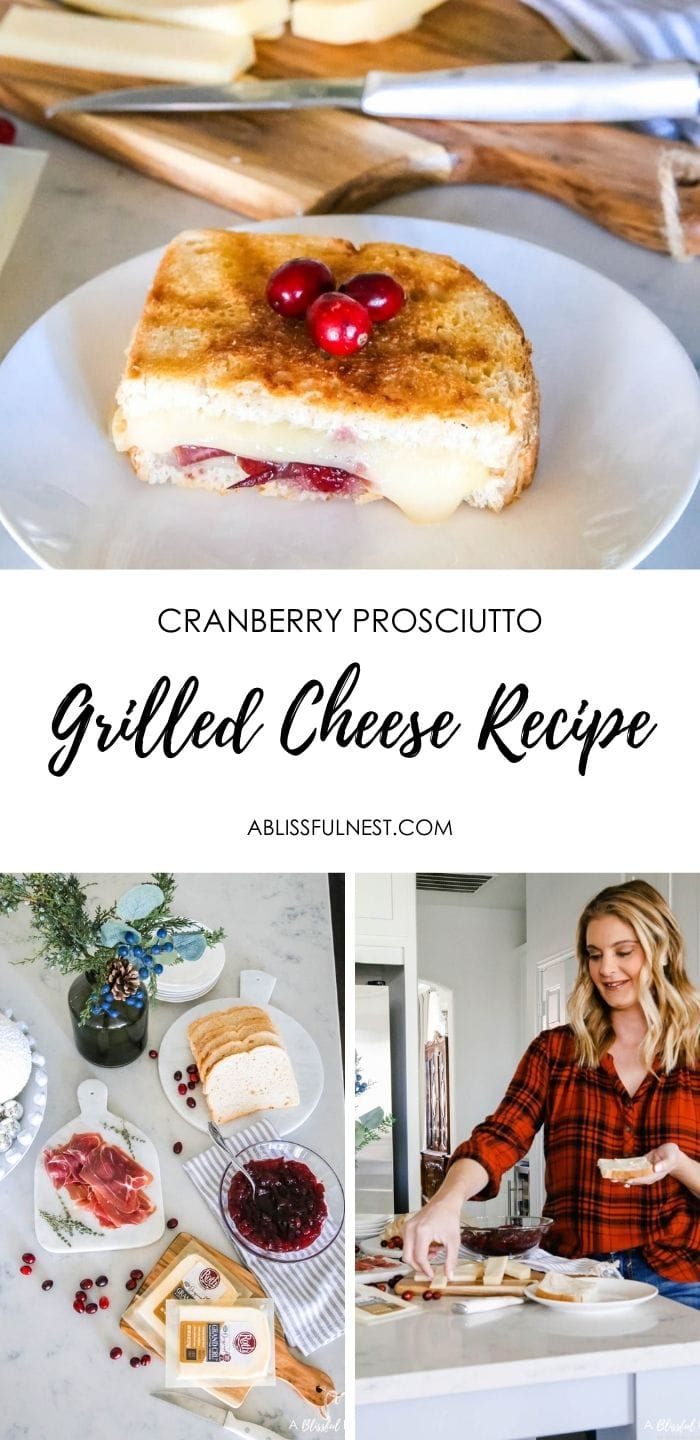 THIS IS A SPONSORED POST. A BLISSFUL NEST HAS RECEIVED PAYMENT, TRADE, AND/OR PRODUCTS FROM ROTH CHEESE IN EXCHANGE FOR PROMOTING. HOWEVER, ALL OPINIONS STATED ARE OUR OWN.
Follow along to get more of my tips on home decor, DIY, and lifestyle on the following: