The entryway (in my humble opinion) is THE most important room in the house. I mean lets be real. First impressions are everything. So I wanted to show you ours and give you some tips and hints on creating fabulous entryway ideas and style.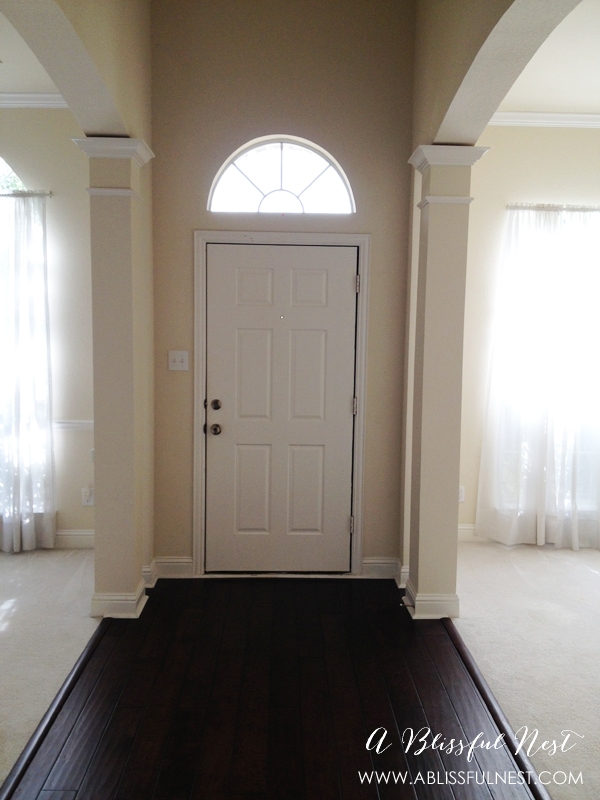 When we moved to Texas a year and a half ago, we decided for the time being we would rent until we knew where we wanted to be. I have struggled with "working with what you got" syndrome since we had owned our house back in California. I am constantly changing things in my home and staying in the box has been a struggle for me. So I think I will be doing more room reveals and talking about how to design and decorate with only staying in your box and using only accessories. So to kick it off we will start in the entry. Above is what we started with in our home. It is a creamy beige color on the walls and white trim. Standard to what most homes have.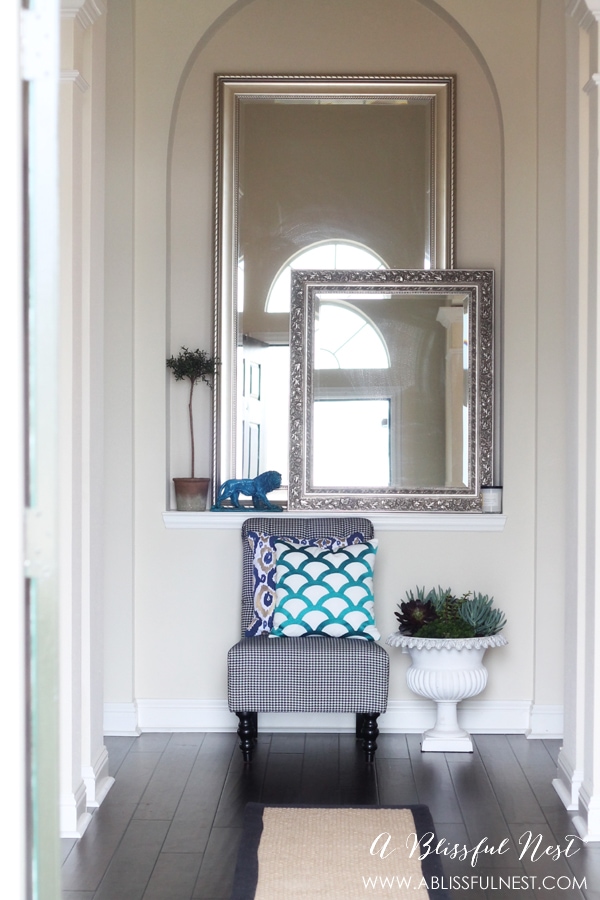 And this is what I did. Now this is a shot of the opposite end of the entry but I think you got the idea. This is a very shallow niche in the wall and I would have painted our wallpapered it to accent it but since I can not do that I decided to create layers and use my favorite accessory to brighten up a room – mirrors. This really makes it all look taller, wider and brightens up an otherwise dark looking hallway.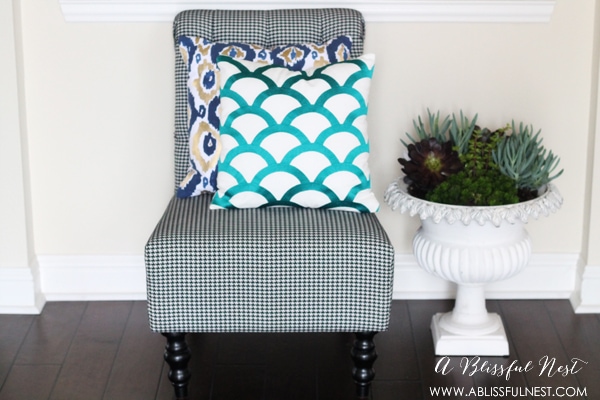 I am known for mixing patterns that otherwise don't belong together. I have to be honest it really is trial and error for me but I think it is the way I best add whimsy to a space.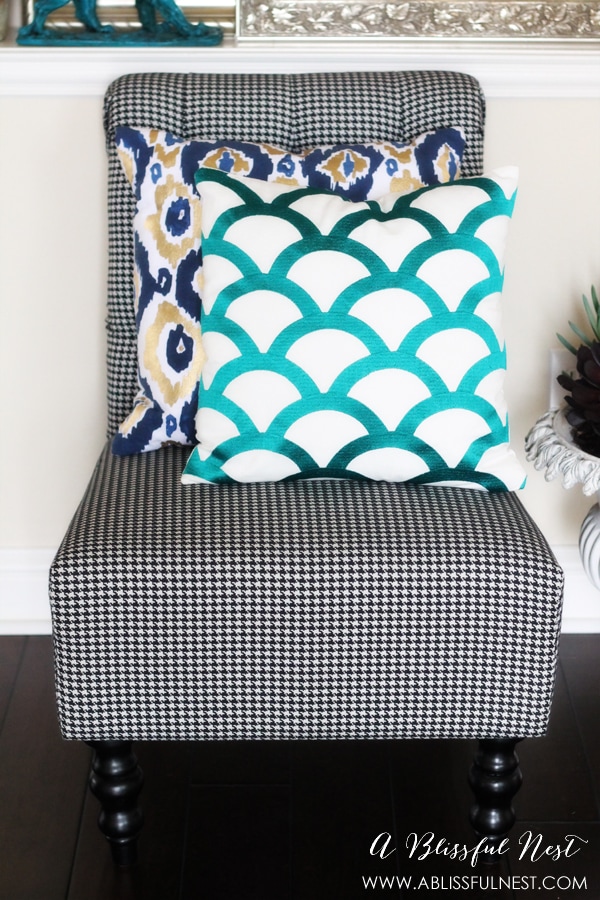 This houndstooth chair got a navy and gold Ikat pillow with this scallop embroidered teal pillow. I think black goes with everything and it is a small pattern so it layers well with the other 2. Also staying in the same color family helps to mix patterns.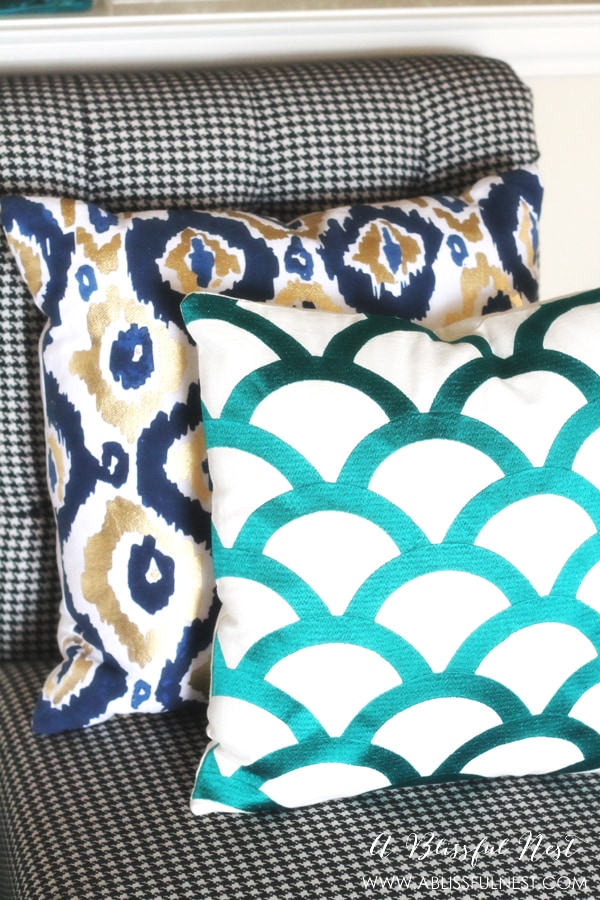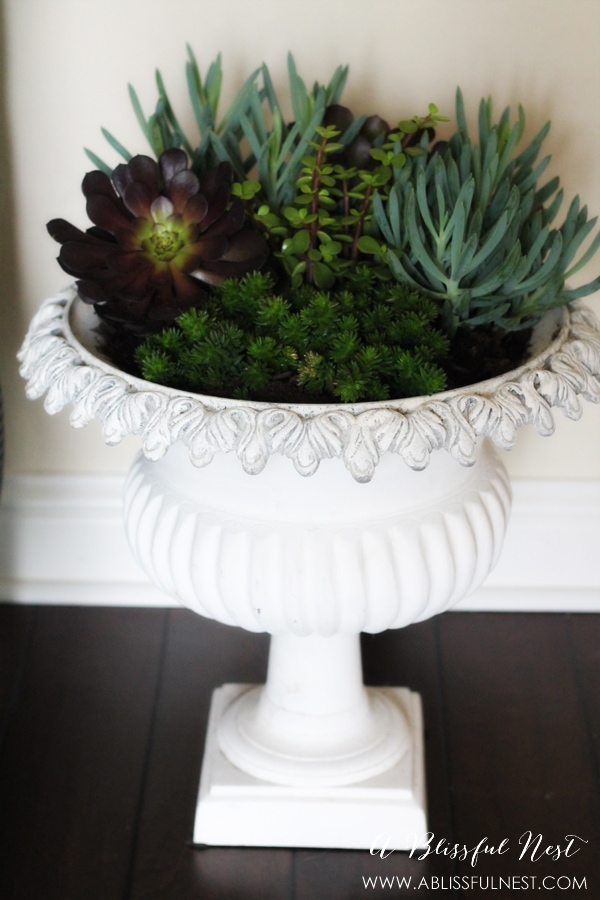 Okay another little known fact is that I do not have a green thumb. I really do kill all the living plants in my home. So these little guys should survive well since they can live on little water. I really do love the look of real plants in the house though and it warms up the space.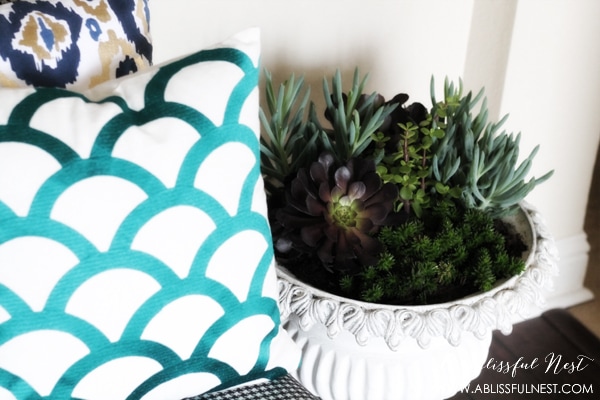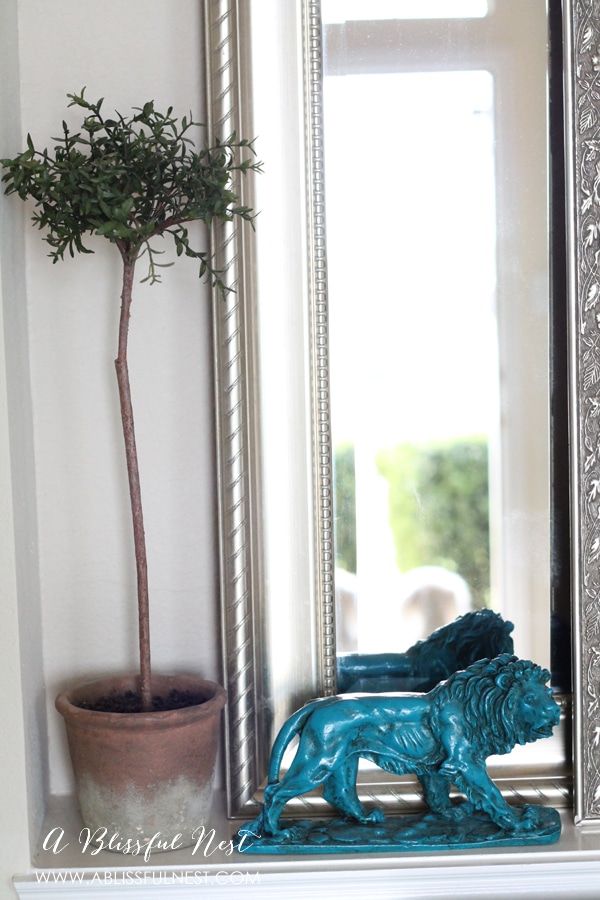 My little lion was a flea market piece that Instagram followers you may remember me getting. I love lions since Lauren and I are August birthdays and they are sprinkled around my house. This truly is a personality piece and makes this space unique to us.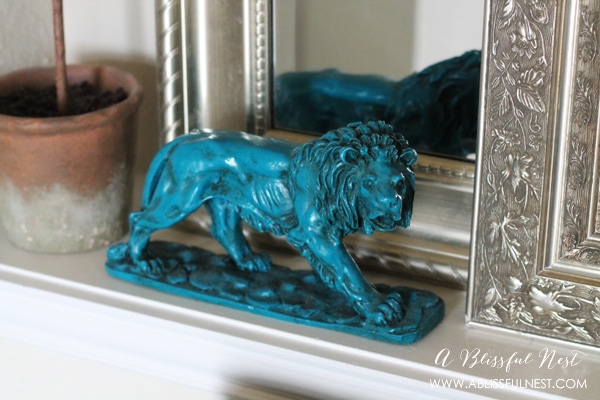 When it comes to rugs I tend to like the natural ones like jute and seagrass. This little braided rug was a steal at Target for only $28. This is a weirdly wide hallway that needs more of a small area rug than a runner so until I can find one I am dying over, this one will do.
Some Tips & Hints on creating a Entryway that wows:
Create Layers

Stay in the same color family and layer patterns
Use potted plants indoors (bring nature in)
Accessorize with your personality
Use natural fiber rugs for adding texture
Sources:
Tall Mirror | Smaller Mirror | Houndstooth Chair | Ikat Pillow (similar) | Scallop Pillow | Braided Rug