Citrus Infused Mother's Day Ideas & Free Printables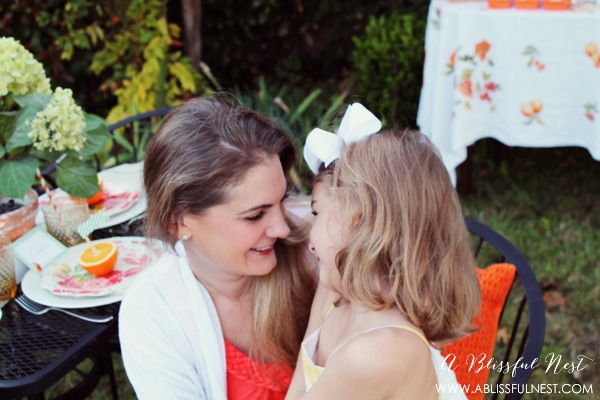 Mother's Day is right around the corner! This year we are sharing citrus infused Mother's Day ideas and decor to celebrate with for a yummy brunch with mom. This is so easy to set up in the backyard that dad and kids can recreate.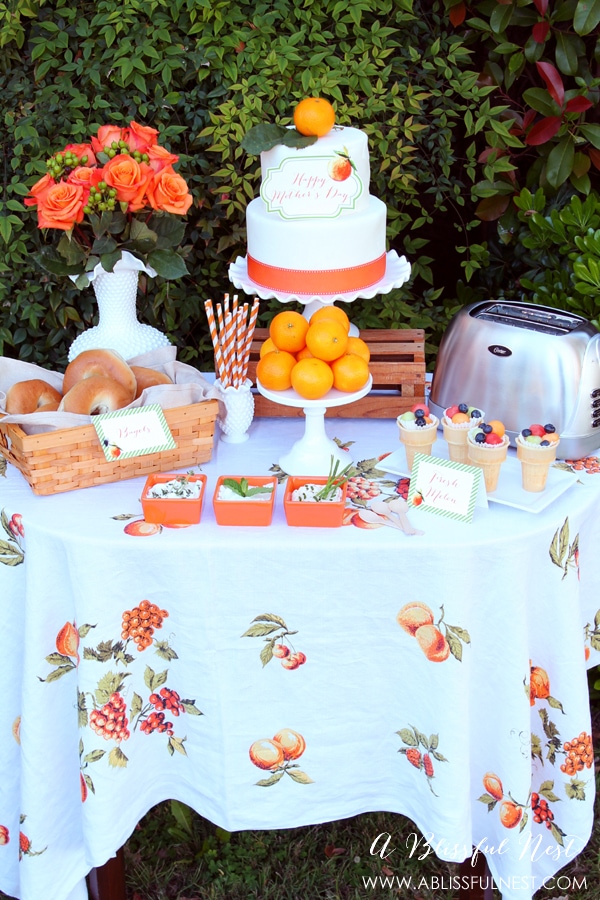 We used a orange and lime green color palette and really let our yummy food be the focal point.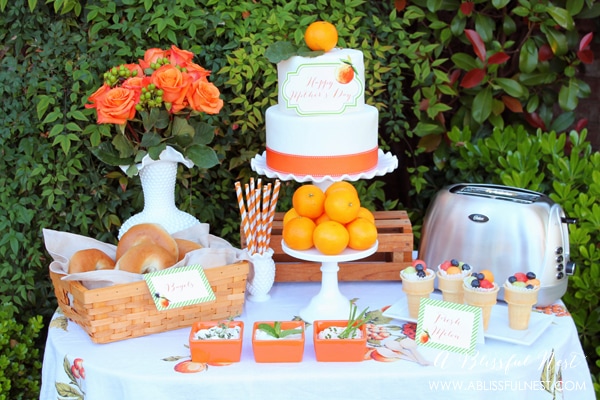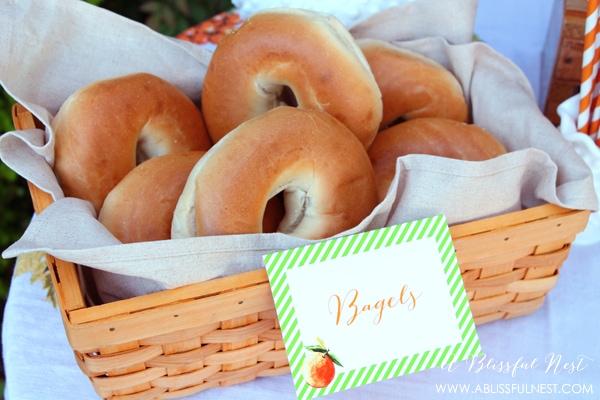 Cute printable cards with vintage oranges dressed up our food table.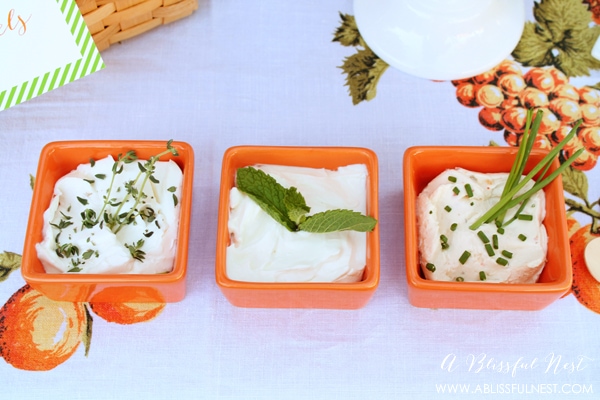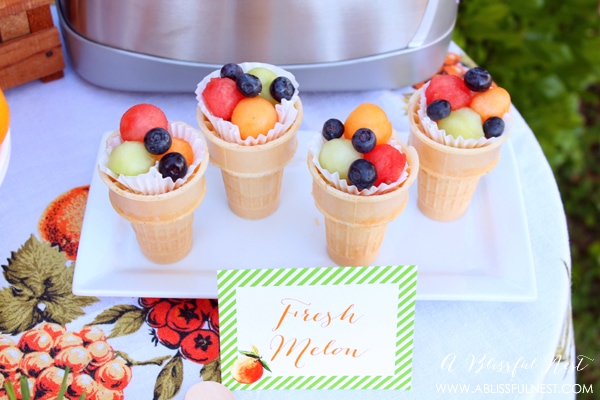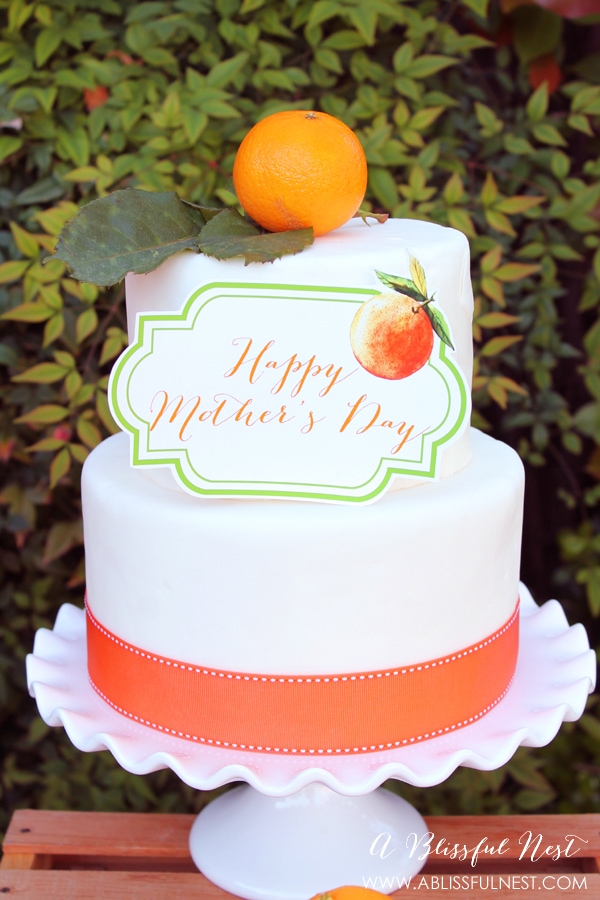 Our delicious cake was topped with a orange from our orange tree and our food table had some gorgeous flowers for mom in this beautiful milk glass vase.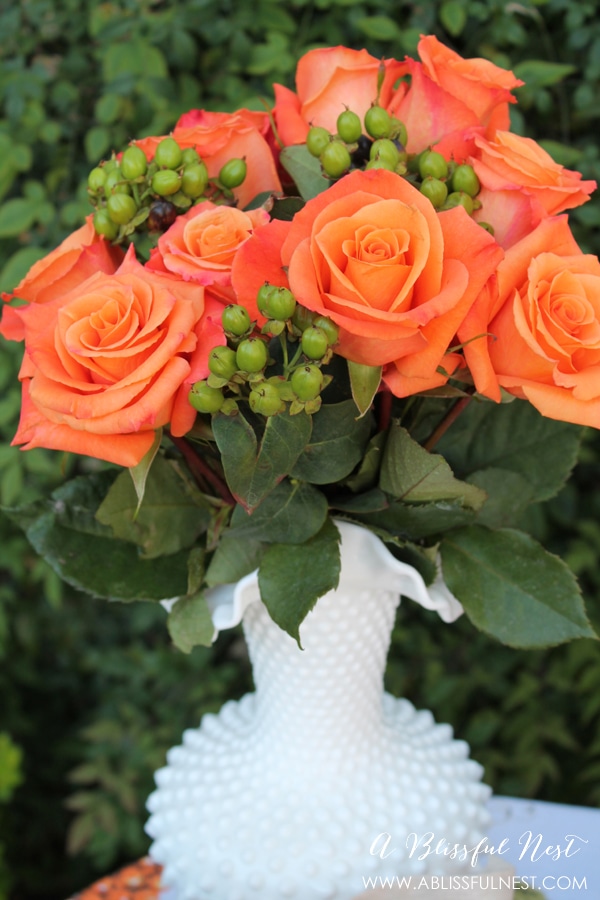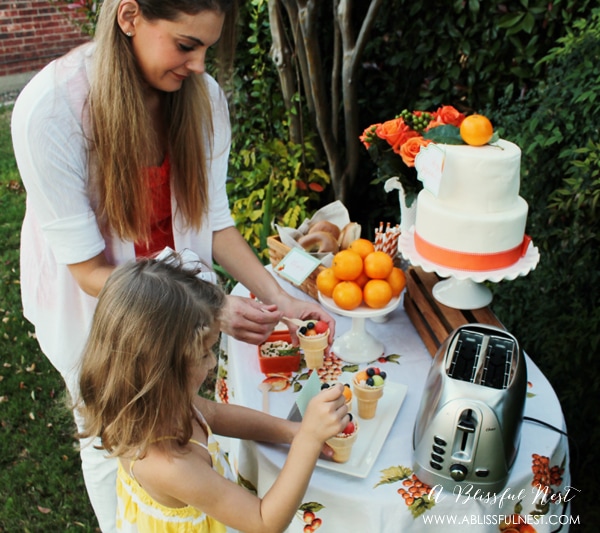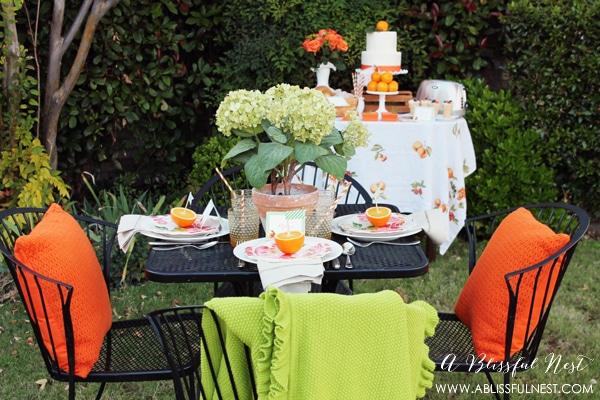 We styled our little bistro table set with some cushy pillows and a nice throw for lounging around.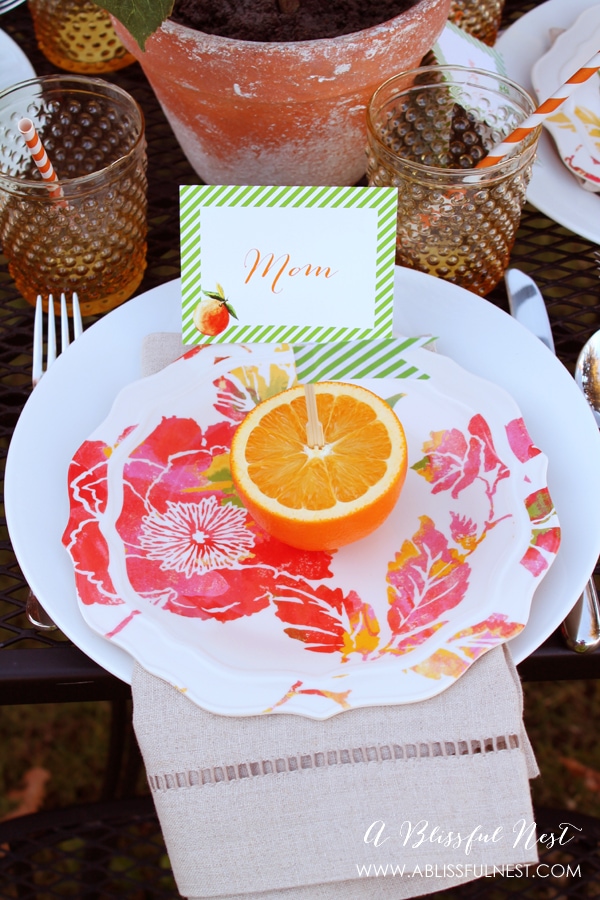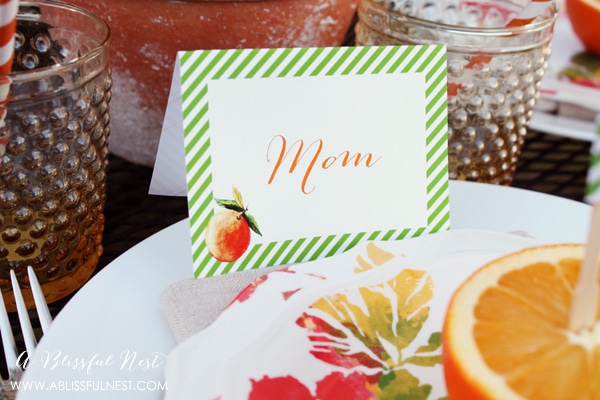 Mom had a special place just for her with a cute little orange and flag decorating her plate.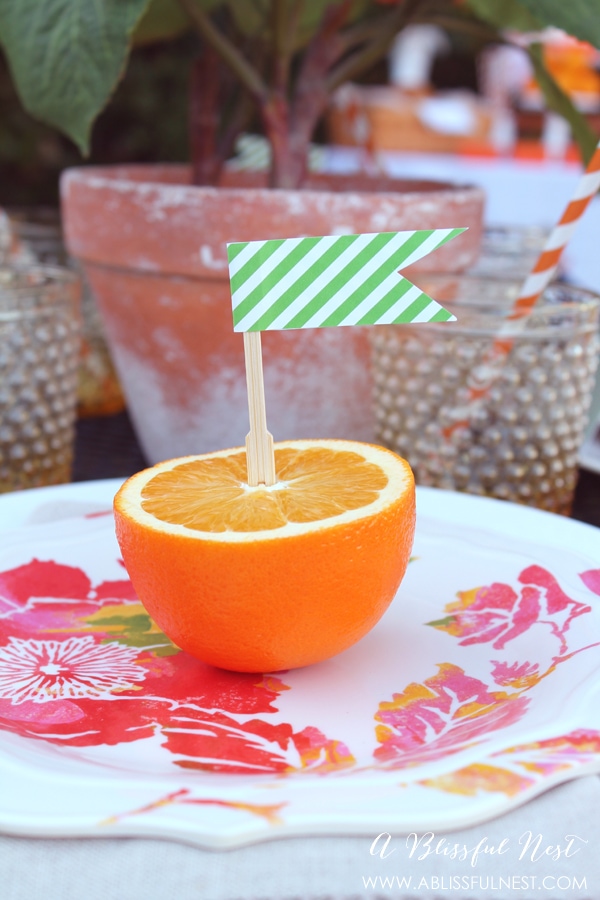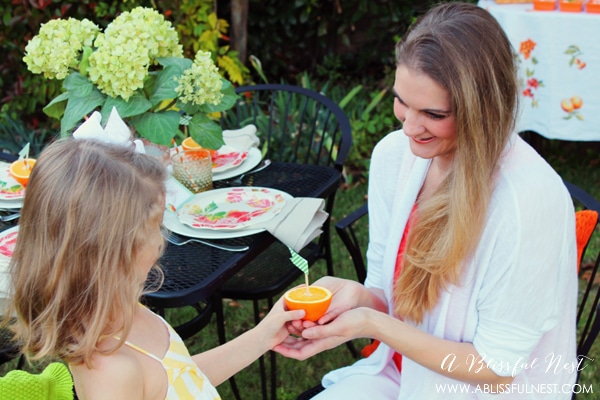 It is so special to celebrate Mother's Day and create a blissful moment for you and your family. This are the times we cherish really what motherhood is about and lavishing on our own mommy!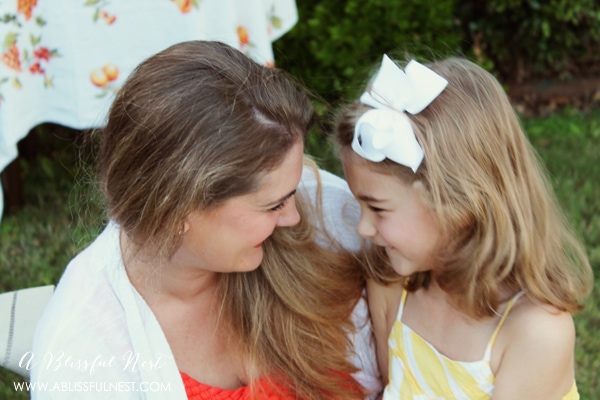 We are so thankful to Yum For Food and Fun magazine for featuring our Mother's Day Citrus Brunch! Please enjoy our FREE DOWNLOADS of our Mother's Day printable decor HERE!!