Fall Dinner Party Ideas
This post may contain affiliate links. Please read our disclosure policy.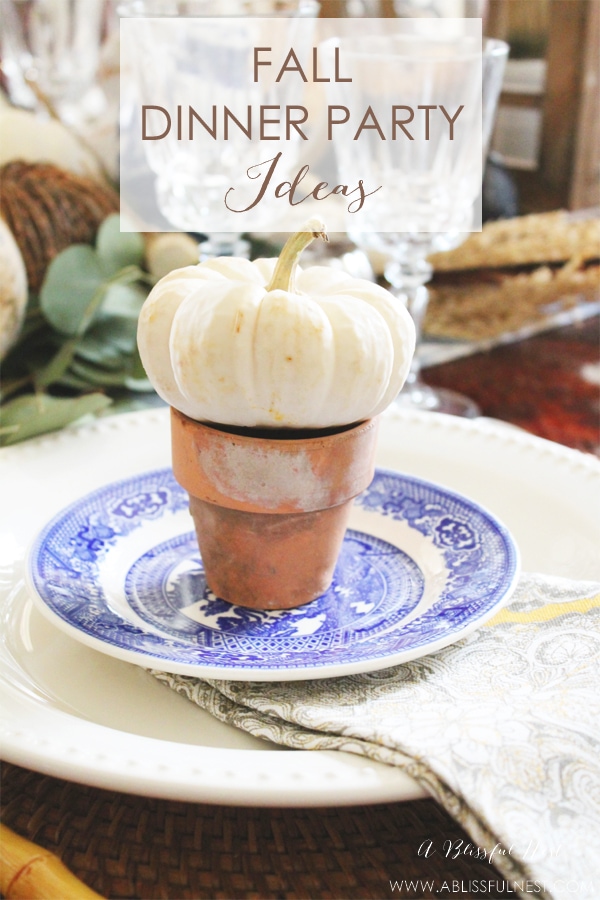 It is getting cooler outside thank heavens and I am so excited about having some friends over at the house for some quiet dinners. So today I'm sharing with you my fall dinner party ideas and how to make your life a little more blissfully easier while hosting your own.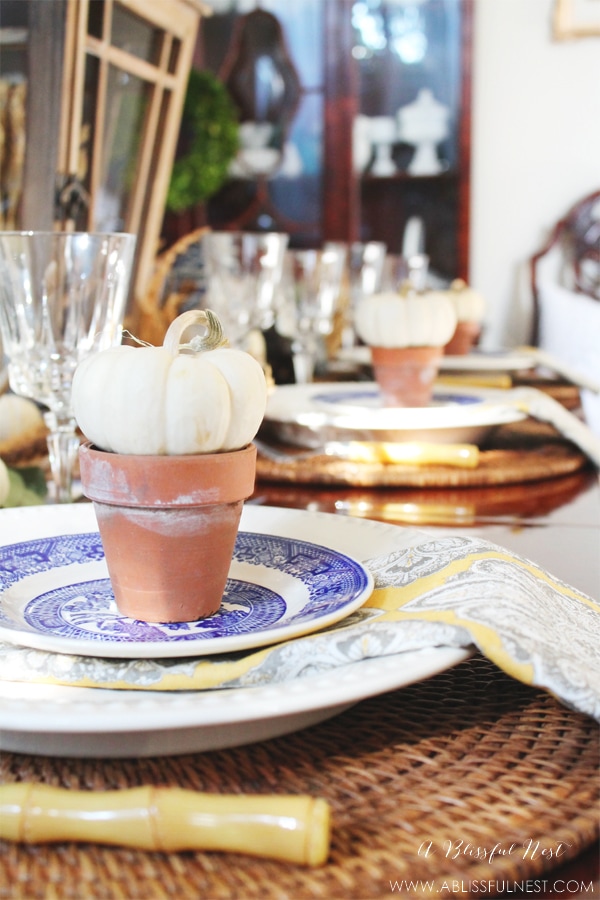 This year the majority of my decor is neutral but for the dining room, I decided to pop in some of my blue and white china. I think continuing your theme from room to room is important with subtle changes to make the room just slightly different. I am still using the mini terracotta pots from our fireplace and mini white pumpkins. But with the added blue and white touches and yellow tones, it makes it a little bolder.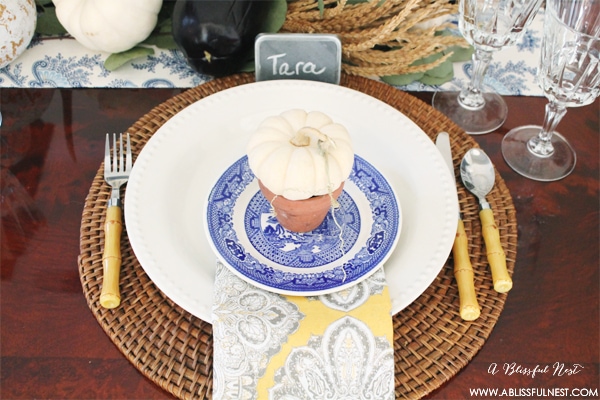 I love to make things feel like they have a lot of texture. Our rattan placemats that we typically use on a daily basis from our breakfast room and our bamboo flatware add just the right depth to the plain white accessories. These grey and yellow napkins tie in nicely with the flatware too. I think repeating your color in more than one place that you are using it in is key.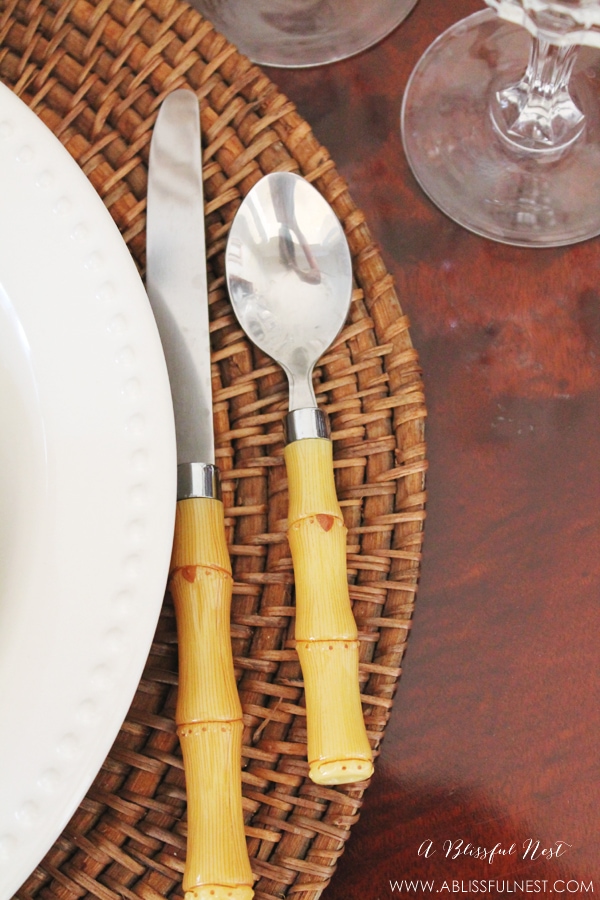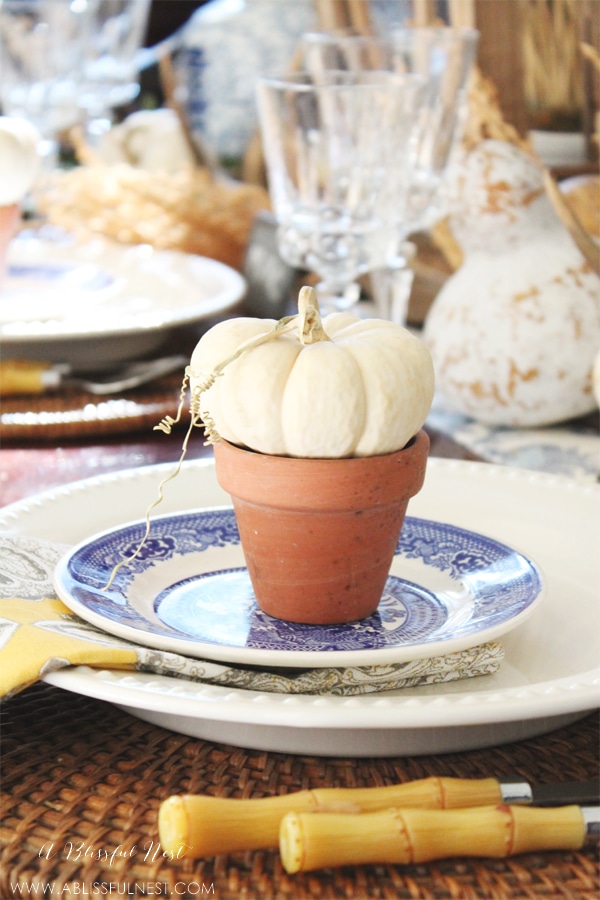 So use the following tips when planning your party:
– Carry the theme of the season throughout the house.
– Add a pop of color in a room to set it off from the rest of the decor used around the house.
– Layer your neutrals with that pop of color (we used our blue and white china with yellow napkins)
– Repeat that color in another accessory
– Keep things simple