I have been just itching to decorate for fall and I've got some great fall mantel decorating ideas for you! I had to postpone it a little for Lauren's party the other week. I didn't think unicorn's really went with pumpkins. What do you think? I didn't think so either. This year I wanted to go a little more neutral and focus more on the textures of the decor rather than popping in all this color.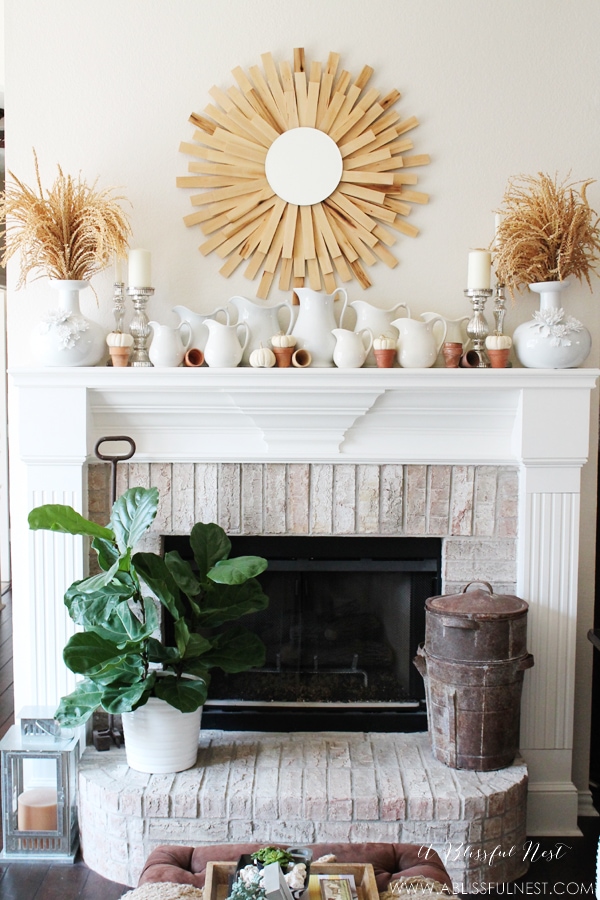 It really matches the theme of my white ironstone pitchers (that I really did not want to take down) and needed to work around. This might just be the longest I have left a mantel display around and "worked around it". Shocking!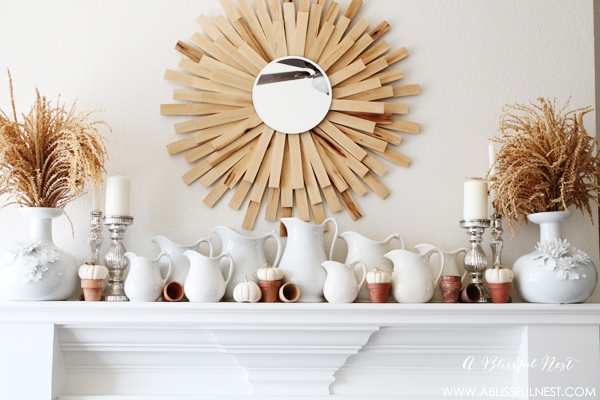 I have been slowly gathering up all these mini pots for a while now with the intention of adding them to the bottom of my fiddle fig when it was tall enough. You know – to cover that ugly dirt. Well, they've been patiently waiting to be used and I thought they would look darling tucked in and out of the ironstone with mini white pumpkins.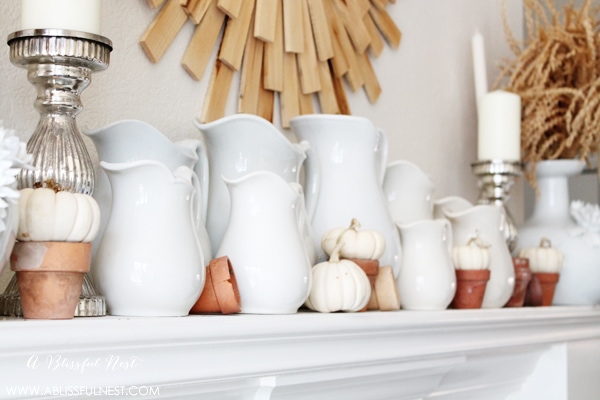 Are these corn tassels just too fabulous for words???! I sure think so. I got them from Melissa this last week and just about died when I walked in her shop. I had no idea even what these were and had to ask her. You can tell I still got my LA girl in me and the country has not rubbed off all that much yet.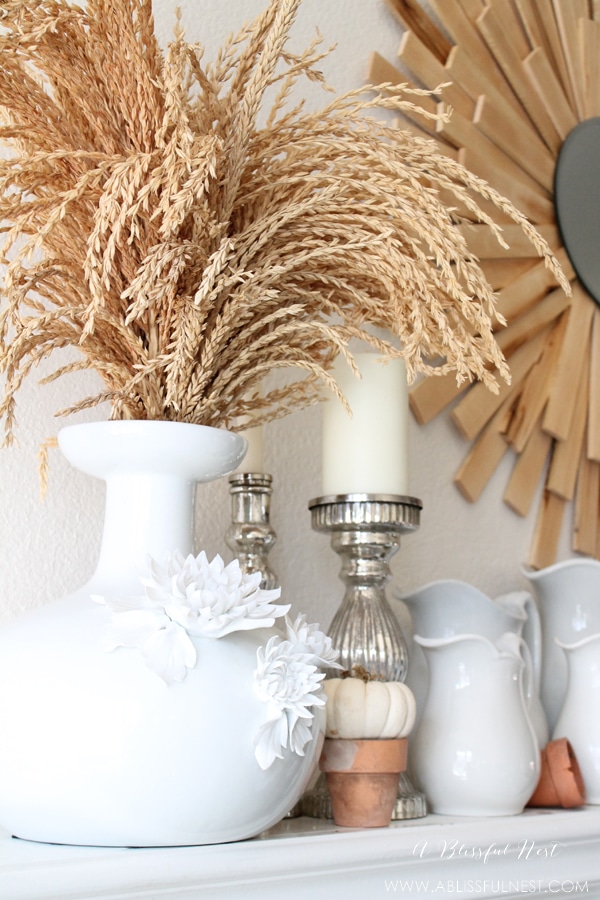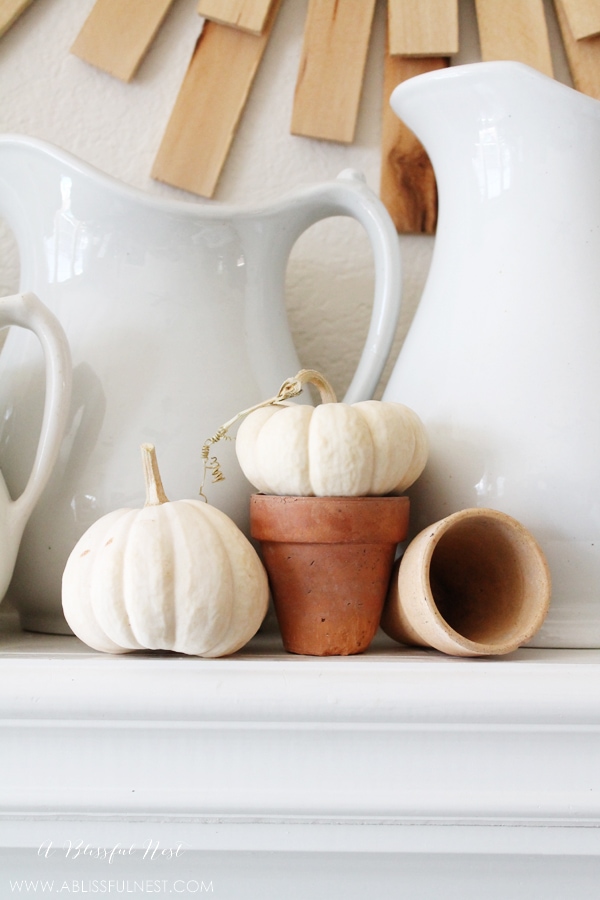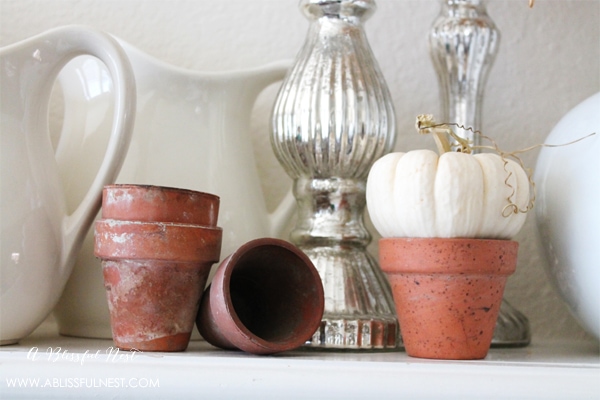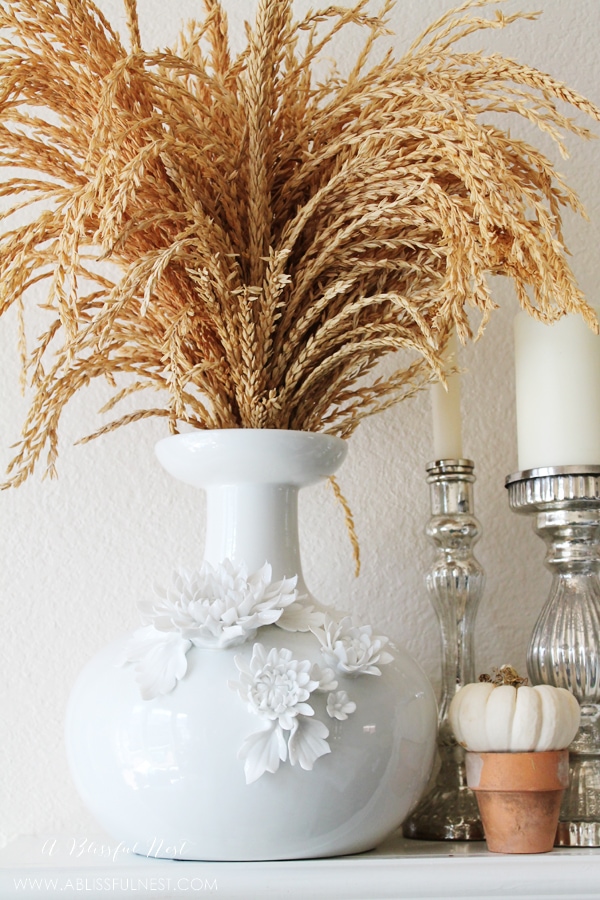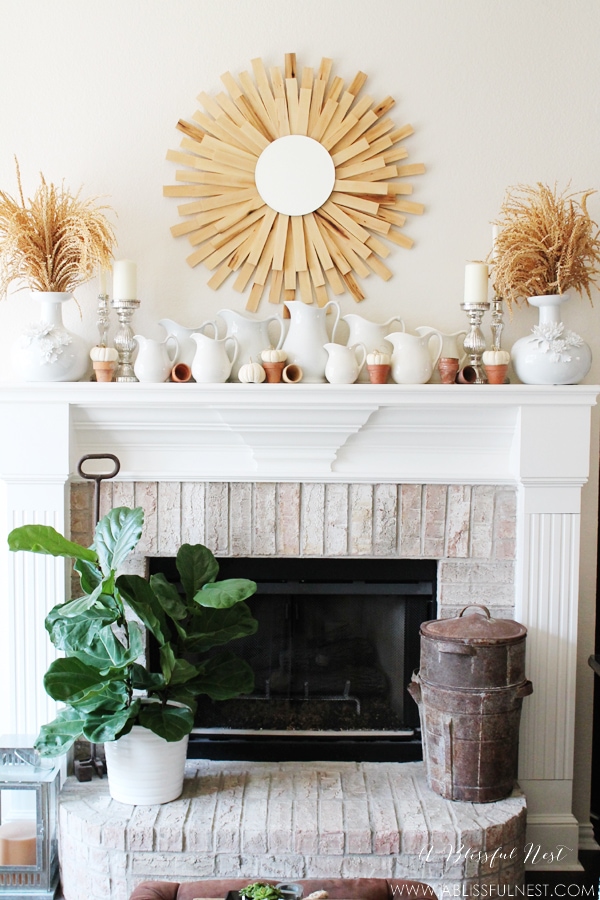 So what do you think? I think this is one of the easiest mantels to recreate too with a few tips and hints.
1. Use mini terracotta pots to group together. This seems to be a great deal on ebay right now.
2. Use mini white pumpkins. I got these at Market Street and they were relatively inexpensive.
3. Use wheat or corn tassels like these to decorate your vases
4. Stay in the burlap/linen family for color, texture and fabrics to create a cohesive neutral fall color pallet.