Halloween Mantle Ideas + Tips For A Spooky Display
This post may contain affiliate links. Please read our disclosure policy.
This post is sponsored by Tuesday Morning.
It's never too late to decorate for Halloween and it is right around the corner. This is one of my favorite holidays to decorate for because it seems to bring out the child side in all of us and take us back to memory lane of racing our friends to the front doors of our neighbors trying to see who could ring the doorbell first. Now I love to get nostalgic and create this same magic for my daughter and all the little ones who come knocking at our door. Today I am over on the Tuesday Morning blog sharing tips and tricks to create a fun spooky mantle to achieve this look. There are a few must have items that your local Tuesday Morning store has that you have to go pick up!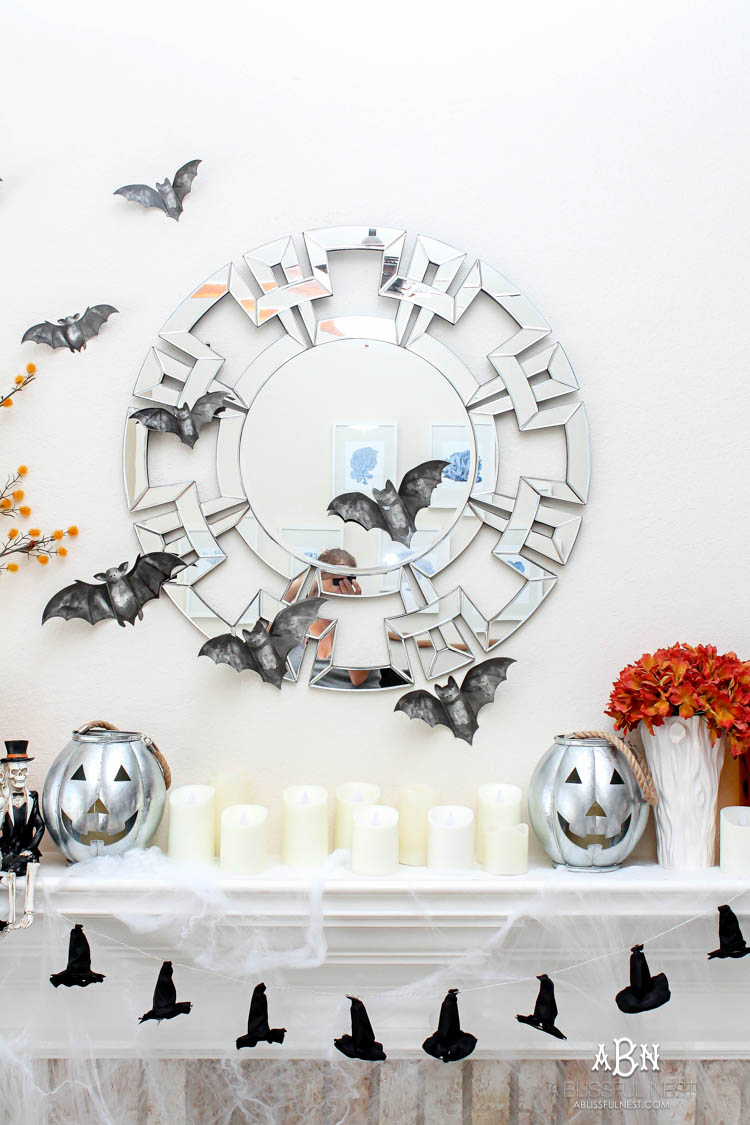 Creating a spooky and bewitching mood with candles can be affordable and easy with flameless ones like these.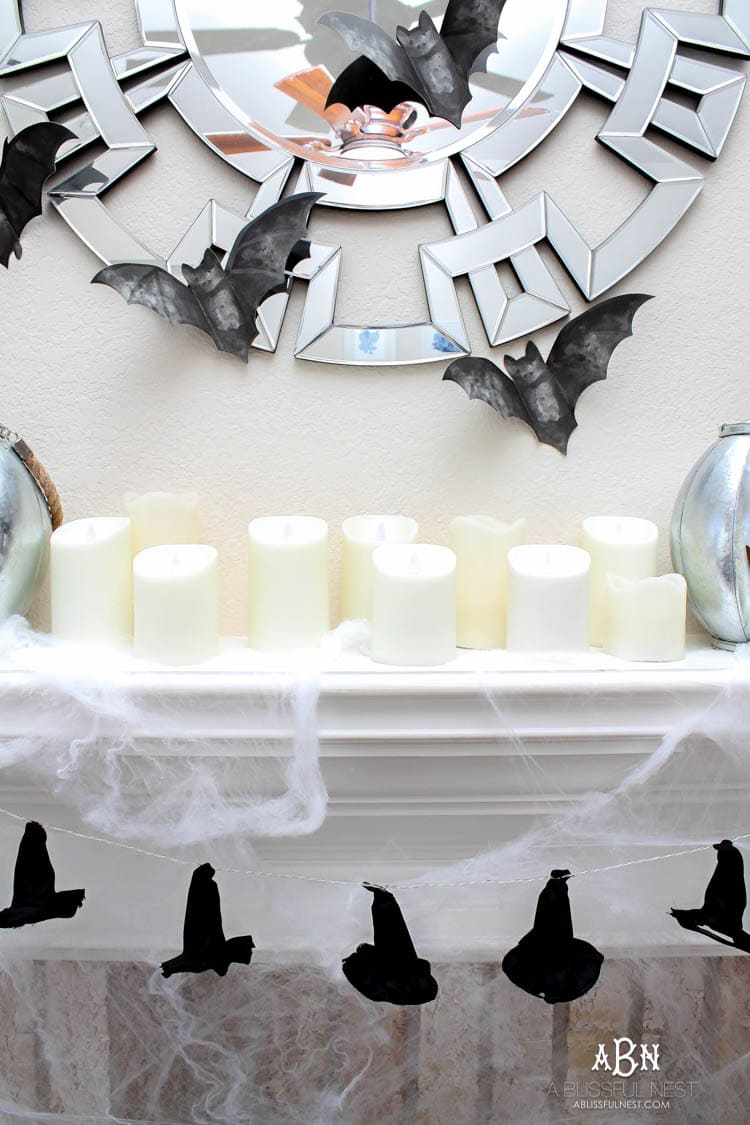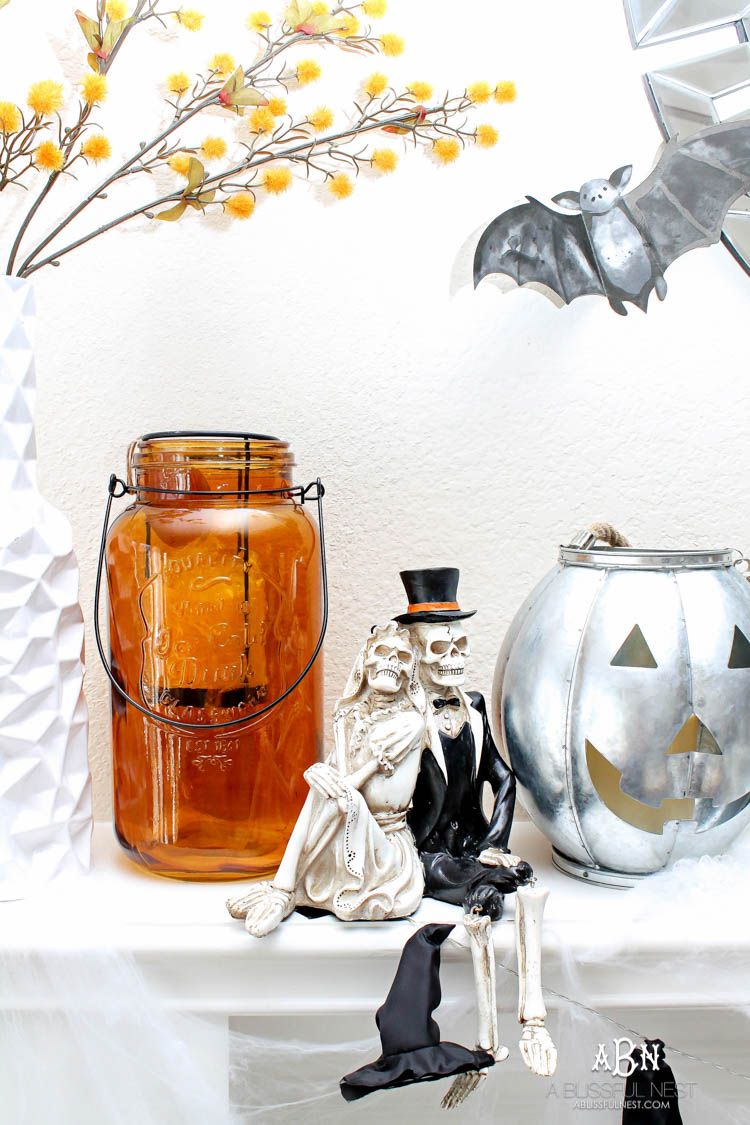 I am in love with these miniature skeleton forms tucked in and out little spots on my mantle.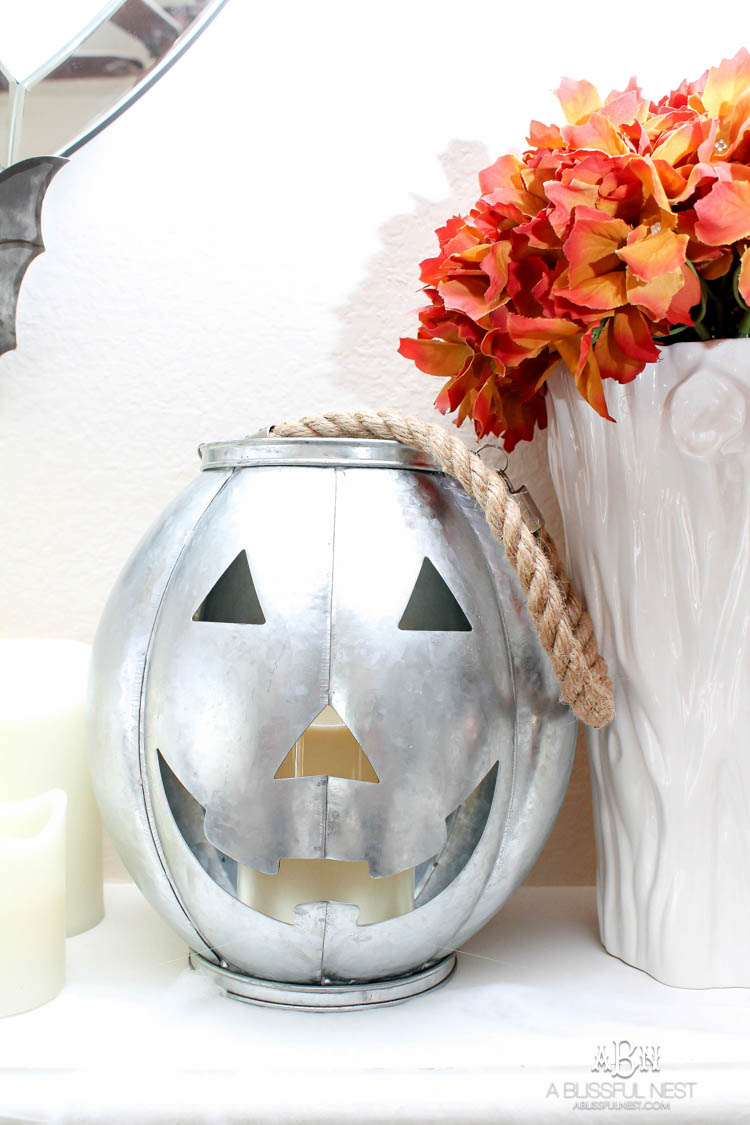 These metal jack-o-lanterns are such a fun twist (and last longer!) than real pumpkins.