Pumpkin Spice Hot Chocolate Mix Recipe
This post may contain affiliate links. Please read our disclosure policy.
Have we got the yummiest pumpkin spice hot chocolate mix recipe for you! Hello A Blissful Nest readers! My name is Pamela Smerker and I come to you from my little part of the blogosphere called, Fronie Mae Bakes. I love baking and creating fun entertaining spaces, so I look forward to sharing a few recipes and party inspiration with you here as part of the 2017 ABN Holiday Dream Team.
Fall is in full swing and for many of us that means cooler weather and beautiful gray skies. This pumpkin spice hot chocolate mix recipe was created especially for those fall mornings when it is a little chilly. My kids love to start their day with a big cup of cocoa, so I made up a big batch of this dry mix and put it into a jar that now sits on the kitchen counter. Everyone can quickly make themselves a cup and start their day.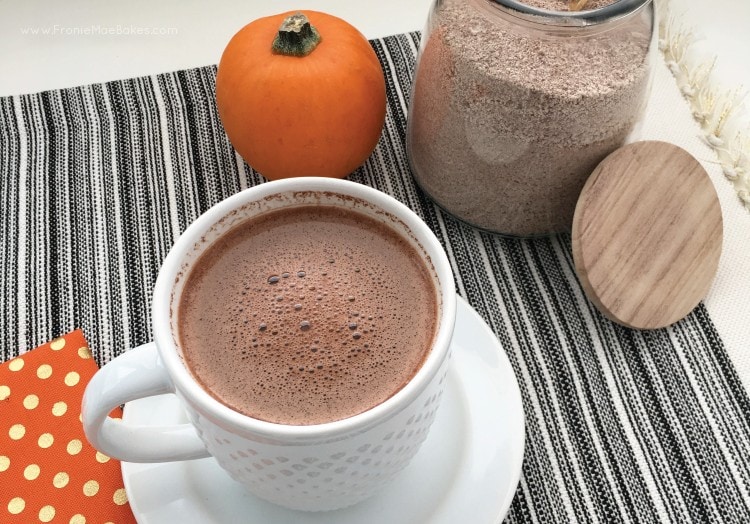 Pumpkin Spice Hot Chocolate Mix Recipe:
This is a super simple drink mix that you can put together and use right away or keep on hand in an airtight container. Here is the list of ingredients you will need.
Ingredients:
2 3/4 C Instant Powdered Milk
1 1/2 C Chocolate Milk Mix
1/2 C Non Dairy Powdered Coffee Creamer
1/3 C Powdered Sugar
2 Tbsp Pumpkin Spice
1 Tbsp Ground Cinnamon

Directions:
Step 1: In a large bowl whisk together all ingredients.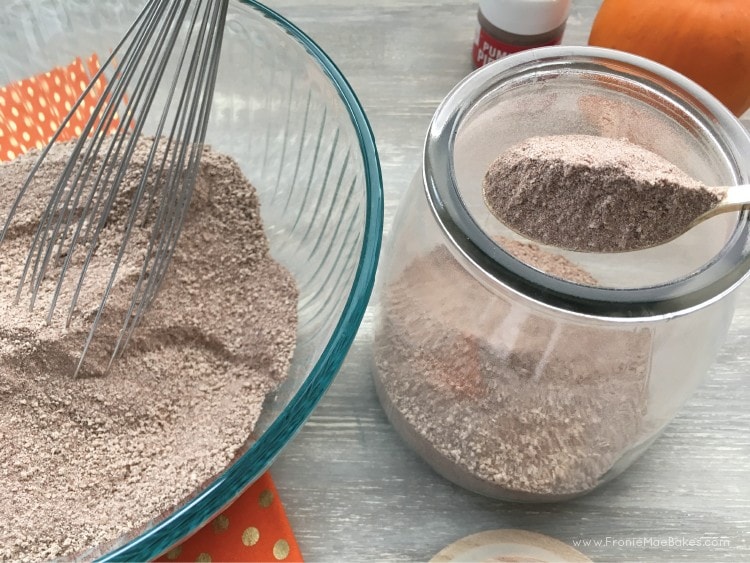 Step 2: Pour mixture into an airtight container.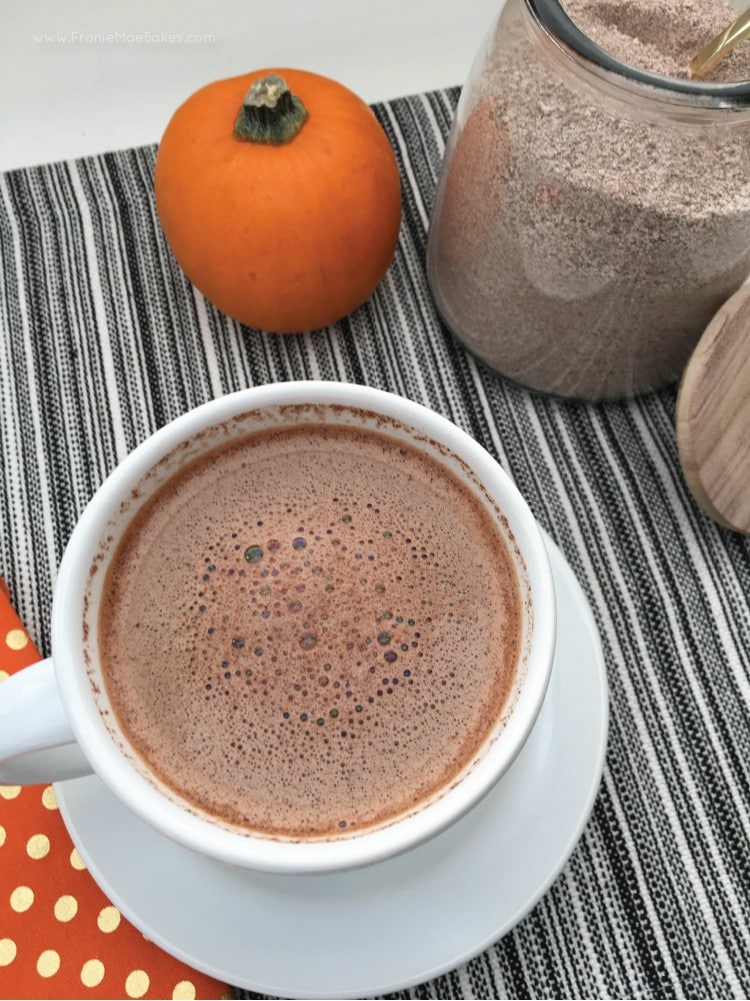 Step 3: Enjoy a cup of Pumpkin Spice Hot Chocolate by adding 1/3 C mix to 8 oz of hot water. Let mix dissolve and enjoy!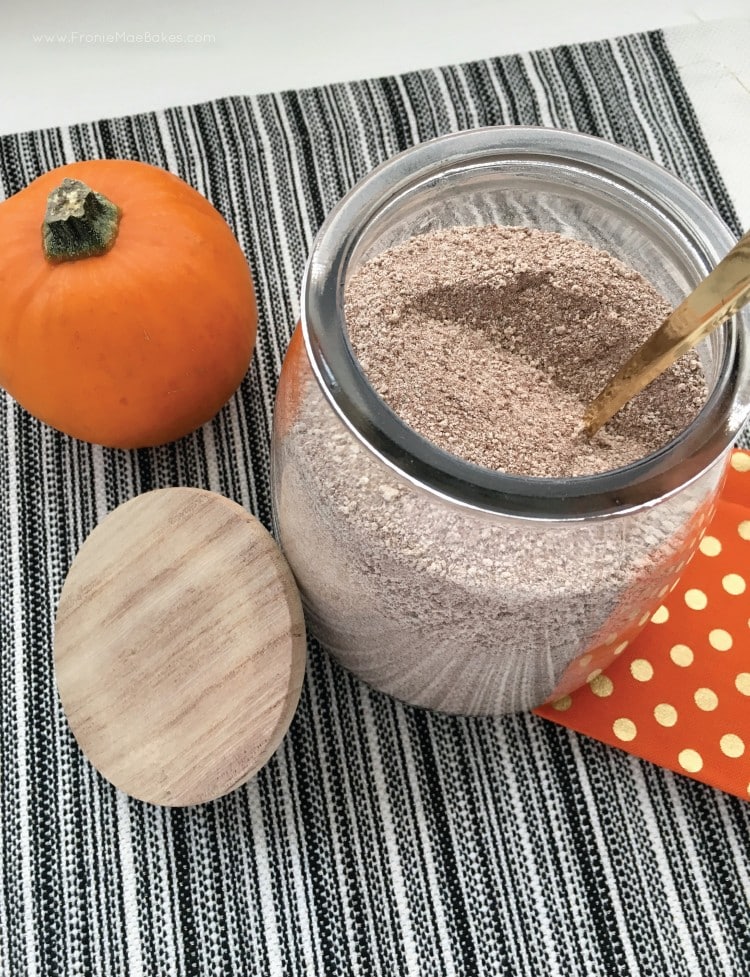 Fun Tips:
Add a couple of tablespoons of mix to your coffee and enjoy!
Fill up a thermos with prepared cocoa and take it to a football game or enjoy it by a bonfire.
Double or triple this recipe and fill up fun containers for gift giving this holiday season.
Use to-go cups made for hot drinks filled with cocoa to keep warm while caroling or trick or treating.
Not a big fan of pumpkin spice, leave out the cinnamon and pumpkin spice from the recipe and enjoy some plain ol' hot chocolate. YUM!
Stop by Fronie Mae Bakes for more recipes and check out some of our fun party ideas.