Ideas for Decorating With Vases + Beautiful Affordable Vases For Any Design Style
This post may contain affiliate links. Please read our disclosure policy.
Sharing ideas for decorating with vases in your home plus a collection of beautiful and affordable vases to decorate. These are perfect to add to your collection and go with just about every design style and budget.
Looking for an easy piece of decor to add to your space to spruce things up? Try a couple of vases! They are such easy, effortless things to add to your home to change the look or to add some color and texture. They're fun to decorate with and fun to see where in your home you like them best – on a table, countertop, mantle, you name it!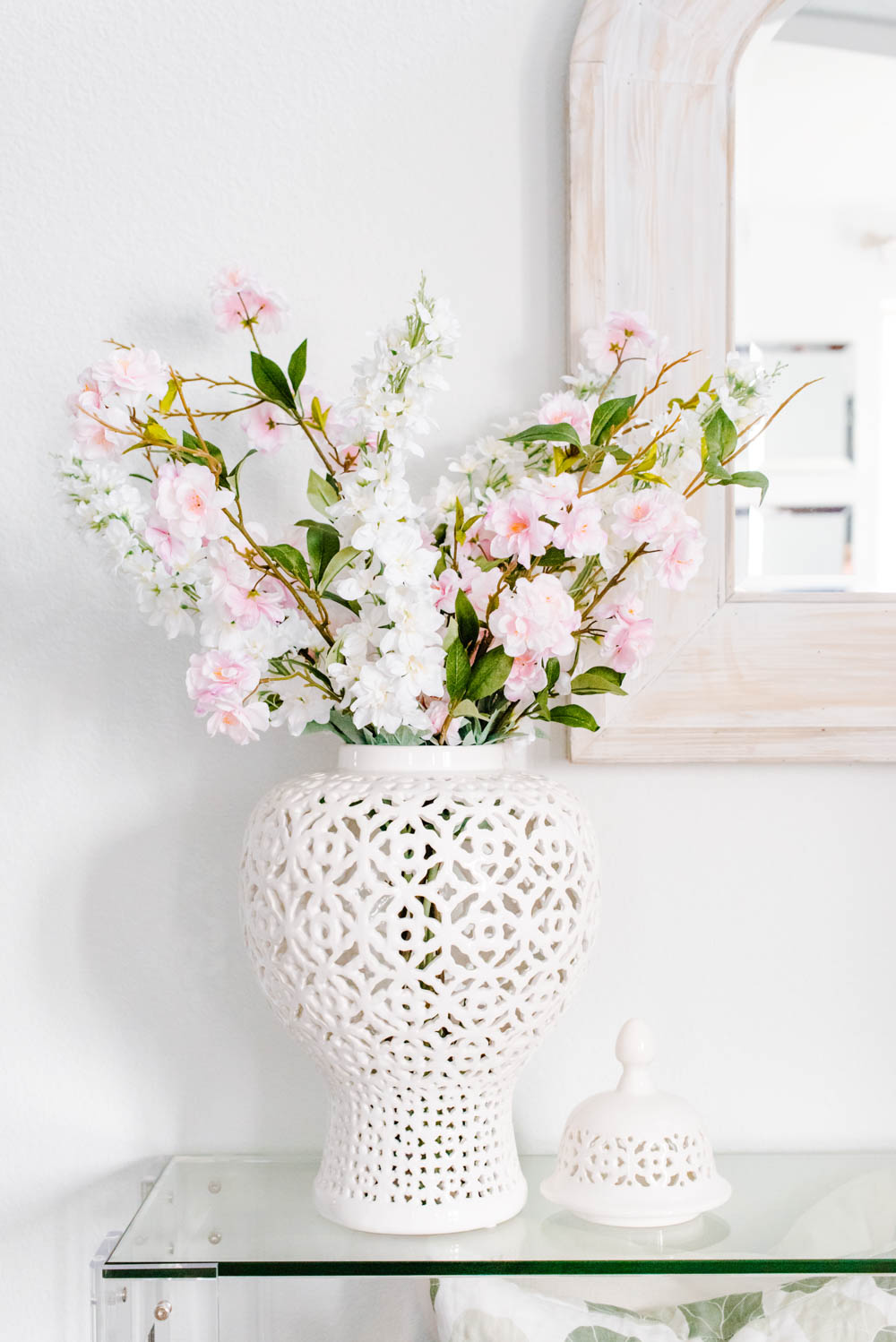 Here are some of my favorite ideas on where to put decorative vases and even how to decorate with empty vases.
Ideas for Decorating With Vases:
With fresh flowers from the grocery store or your yard
Stacked on books on your coffee table
Tucked into a corner on a countertop
Clustered together on your mantle or entryway table
filled with season filler to brighten a bookcase or table
The ideas are endless and these are just a few of my favorites!
How to Select Flowers for Your Vase:
I also wanted to show you a quick video on how I like to select flowers and put them in my vases. I shared this on Instagram a while back and think it is super useful for knowing what flowers to select when you are at the store and how to place them in your vase.
After you have selected the right flowers and fillers then it is time to pick the perfect vase.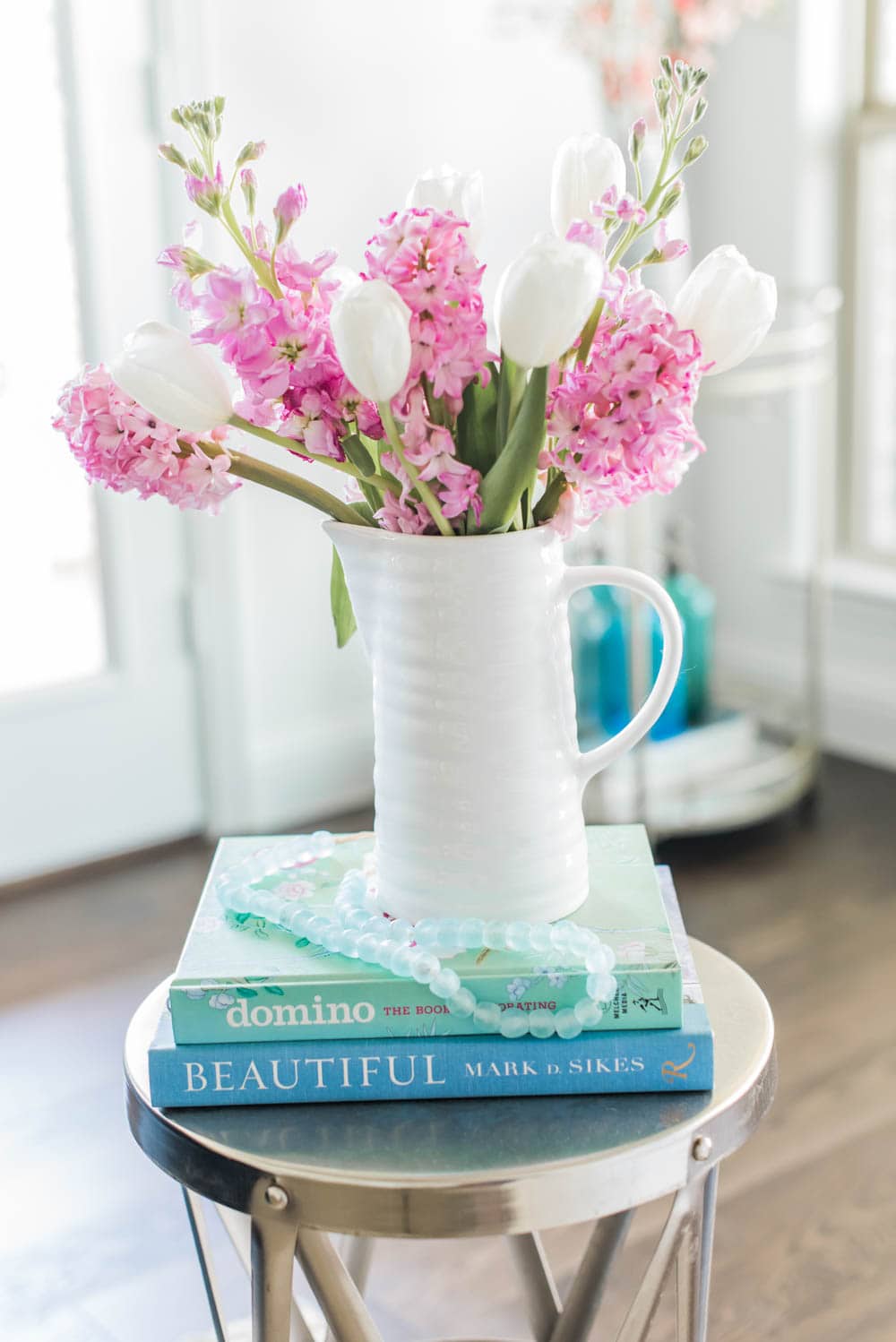 I've been doing lots of home decor shopping and looking for new pieces for spring (and even looking ahead to summer and beyond, too!). So I wanted to share some of the most beautiful, affordable vases I've found with you all.
If you're looking for a new vase, you're bound to find one or two that you love here! These also make great housewarming gifts too. Happy shopping!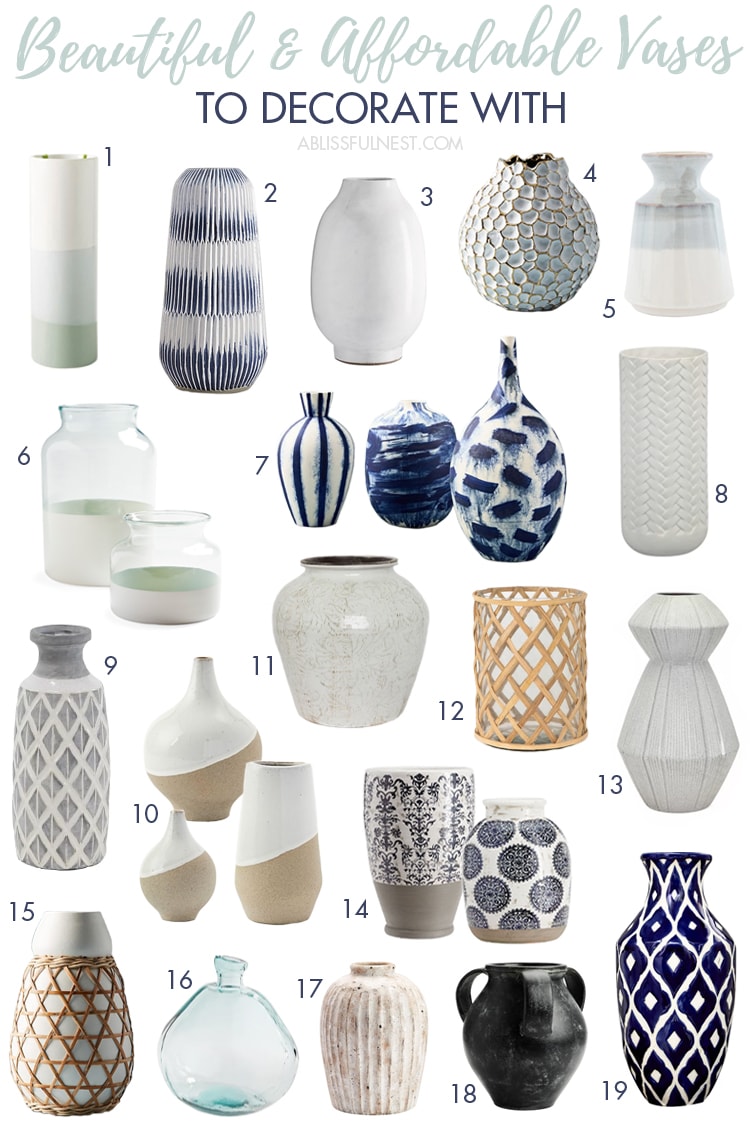 1 | 2 | 3 | 4 | 5 | 6 | 7 | 8 | 9 | 10 | 11 | 12 | 13 | 14 | 15 | 16 | 17 | 18 | 19

This post contains some affiliate links for your convenience. Click here to read my full disclosure policy.
Beautiful Affordable Vases For Any Design Style:
1. Tall Colorblock Vase: this under $50 vase is so springy, different and just so beautiful! I love the simplicity of it.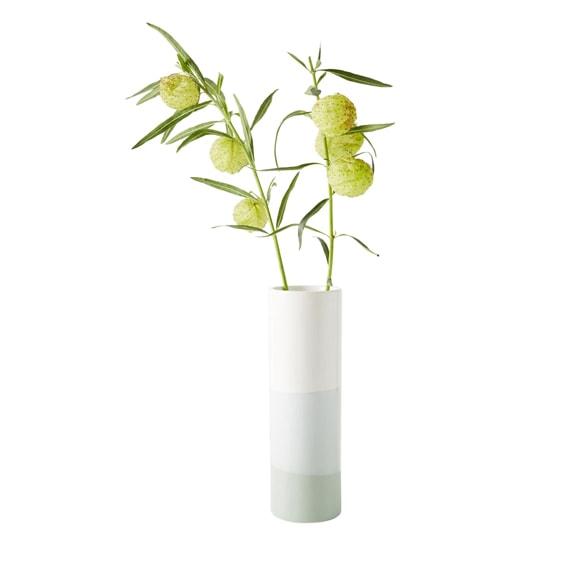 2. Blue & White Vase: the pleating and hand-painted look to this vase is what drew me to it instantly! It's something so different and will make a beautiful statement filled with flowers in your home.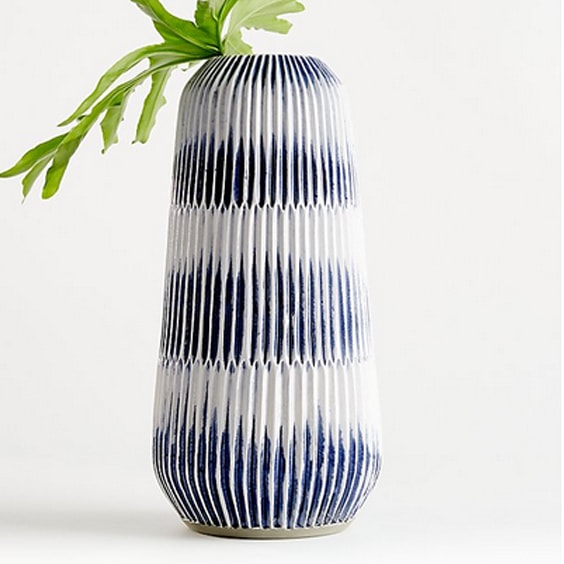 3. Ceramic White Vase: sometimes a simple, white vase is all you need to brighten up your decor! This is so simple and goes with every style, and would make a really great gift idea. I would love the way this would look on an entryway table filled with flowers!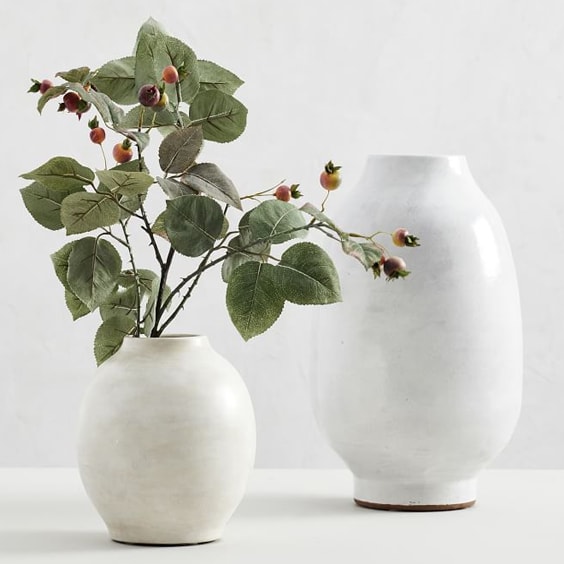 4. White & Gold Honeycomb Vase: I'm picturing this being the perfect vase to sit atop your nightstand or on a dresser! It's the perfect size and is one that looks beautiful just as a piece of decor or with flowers in it.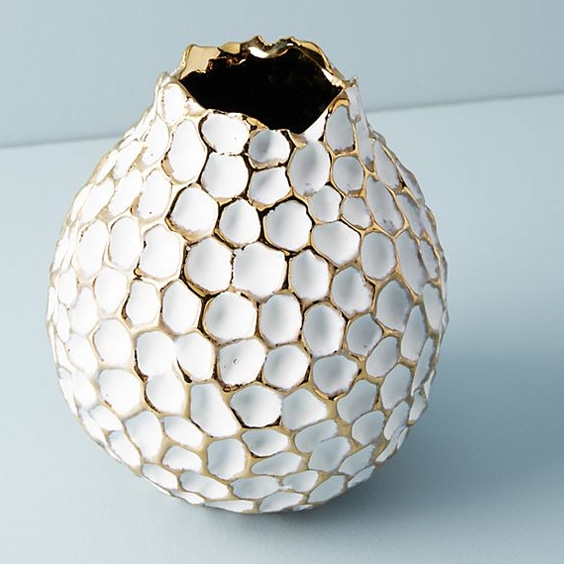 5. Gray Dipped Vase: this gray dipped vase is the perfect neutral piece and I love that the gray dip has a hint of blue to it! This one comes in a small and large size too.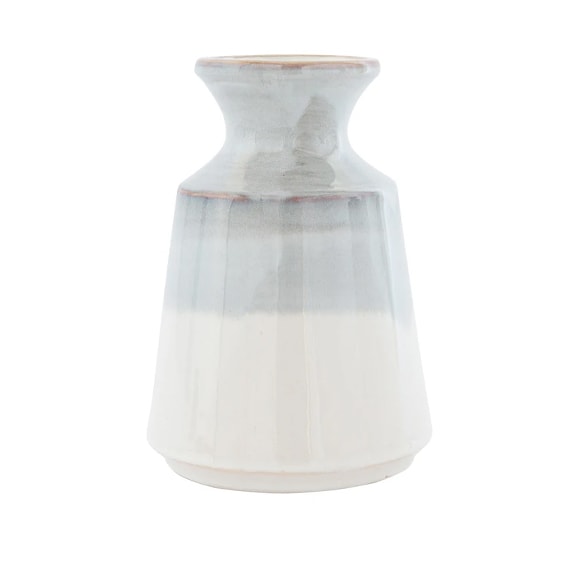 6. Contemporary Colorblock Vase: these painted colorblock vases are MUSTS if you are a fresh flower lover! They're so pretty and come in two sizes. Place one (or both!) of these on your table, a mantle or even in a guest bedroom.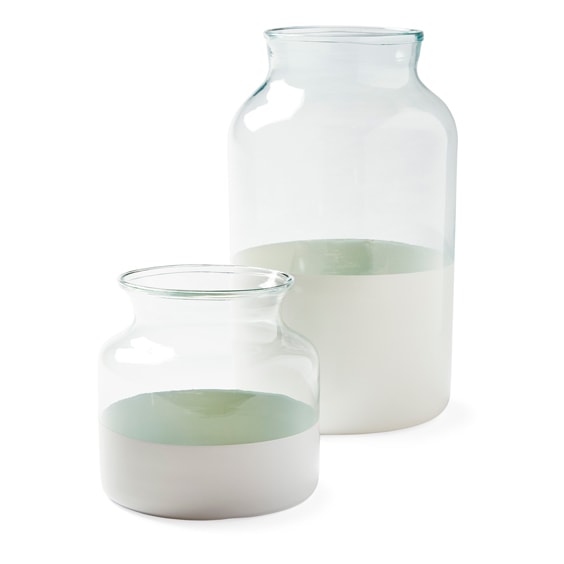 7. Abstract Indigo Vases: while all three of these patterned vases are so beautiful, I couldn't imagine displaying them any other way than all together! The patterns complement each other SO well and these are true conversation pieces because of how different they are. I love them so much, I may have to fit these into my home somewhere! They are handcrafted in Thailand and are the perfect additions if you're looking for something in this palette.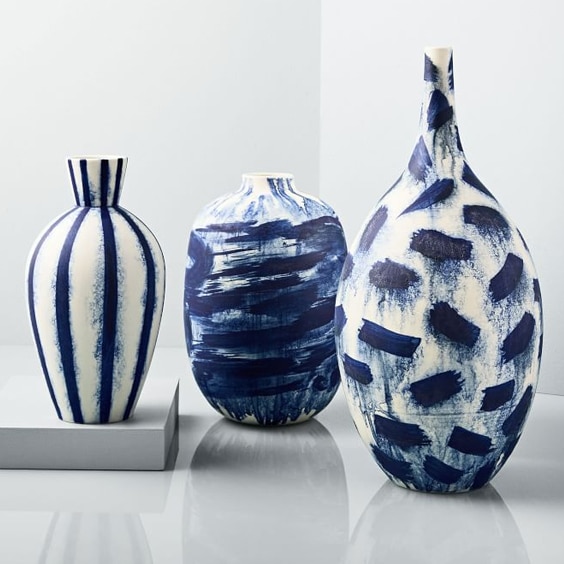 8. White Ceramic Basket Weave Vase: you won't believe it, but this vase is $28. $28!! I love the basketweave detailing – so different and simplistic without being too much or not enough. This is perfect for every home!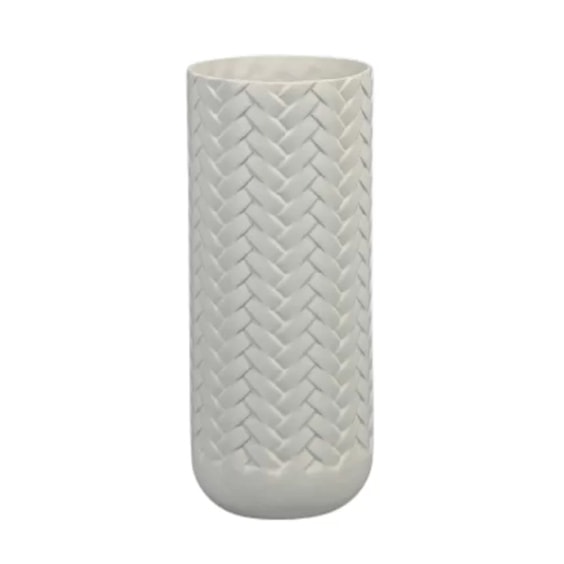 WHITE CERAMIC BASKET WEAVE VASE
9. Criss Cross Table Vase: this is a super simplistic vase that would look perfectly placed on your mantle or even your kitchen counter. It's neutral enough to match all color palettes and styles but still isn't too plain. It's also under $50!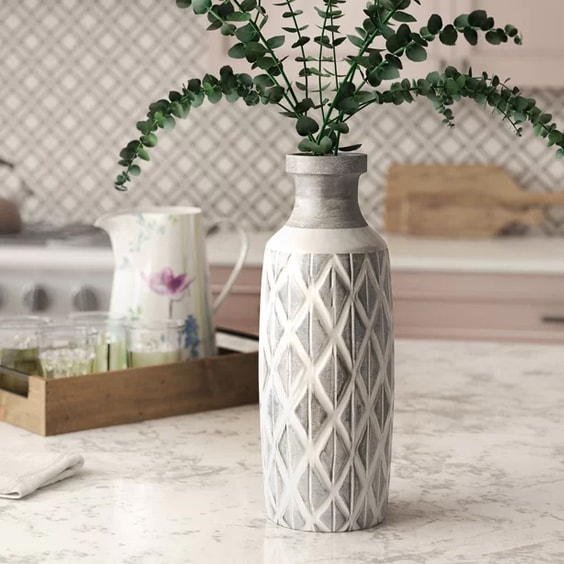 10. Half-Dipped Stoneware Vases: I absolutely LOVE the look of the half-dip on these vases! The entire collection is beautiful and would look amazing in just about every single home. There are five size varieties, which you can see below, and you can't go wrong with any of the sizes you choose!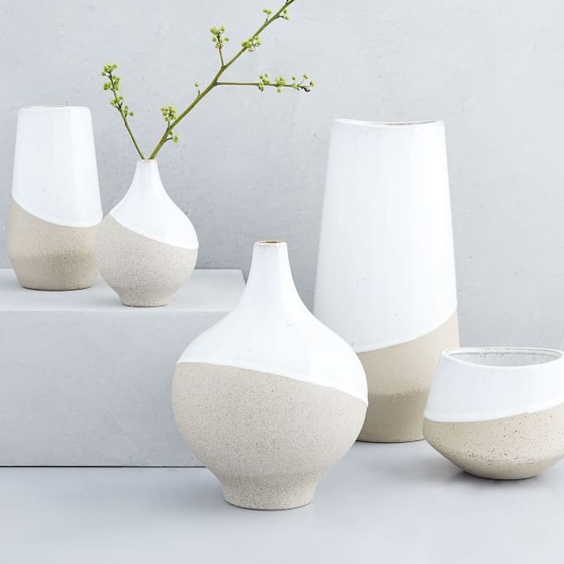 11. Delicate Floral Printed Vase: this under $100 vase has the prettiest floral design that is so delicate and understated, it's SO pretty. It comes in small and large size and is made of ceramic.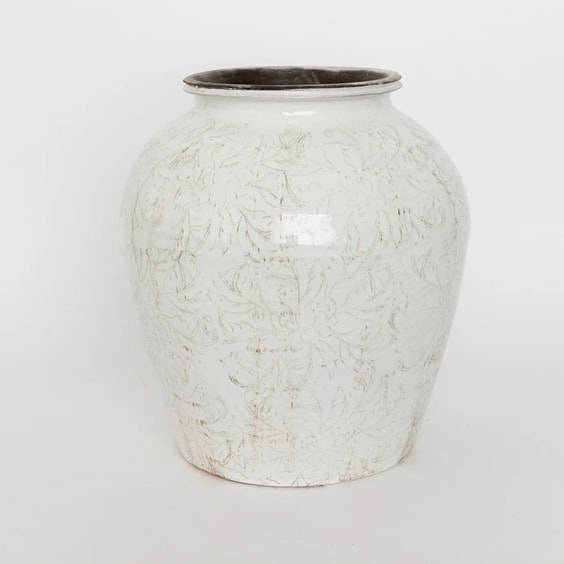 12. Woven Bamboo & Glass Vase: isn't this such a different and fun vase?! I love what the woven bamboo adds to a simple, glass vase. This also comes in two sizes and they'd look so cohesive paired together.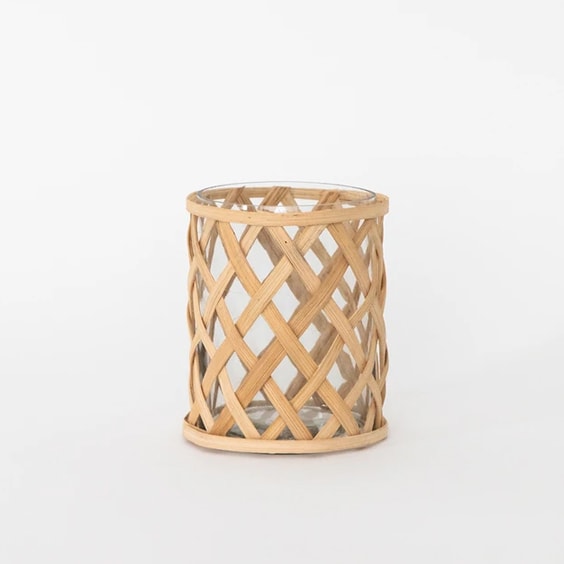 13. Textured Table Vase: how fun is the shape of this vase? It's so different and under $100!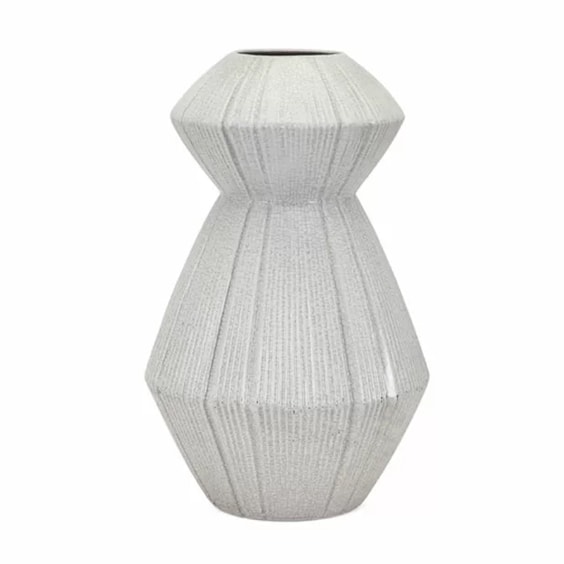 14. Blue Floral Rustic Vases: I think these would look so beautiful filled with big, white flowers in them! They're statement-makers for sure and the patterns on each vase complement each other SO well.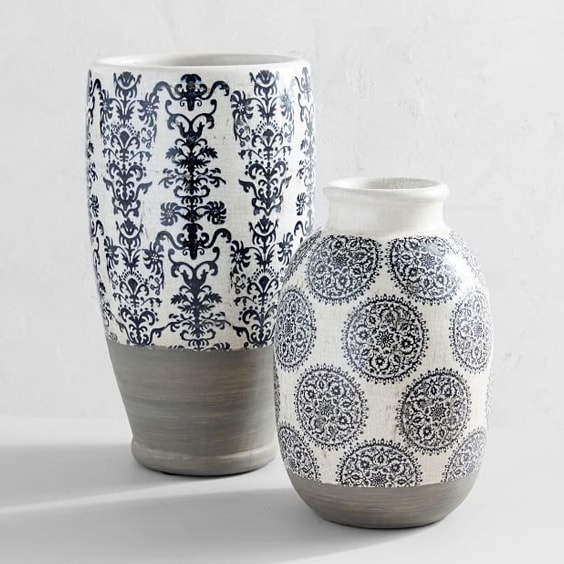 15. Woven Grass Vase: this under $30 vase is just the perfect addition to your spring and summer decor! I love the size and the rattan weaving is so different and beautiful!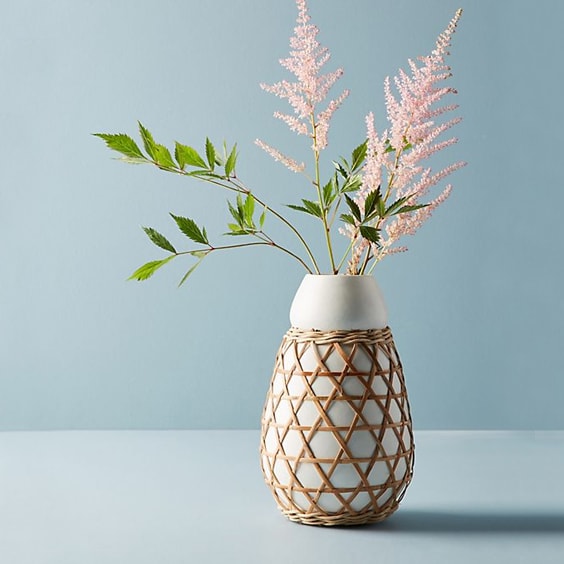 16. Recycled Glass Bottle Vase: these gorgeous, natural-looking vases come in two sizes and both are under $50! They're perfect for a coastal designed home especially, but you really could make these work with any style because they make such a subtle statement.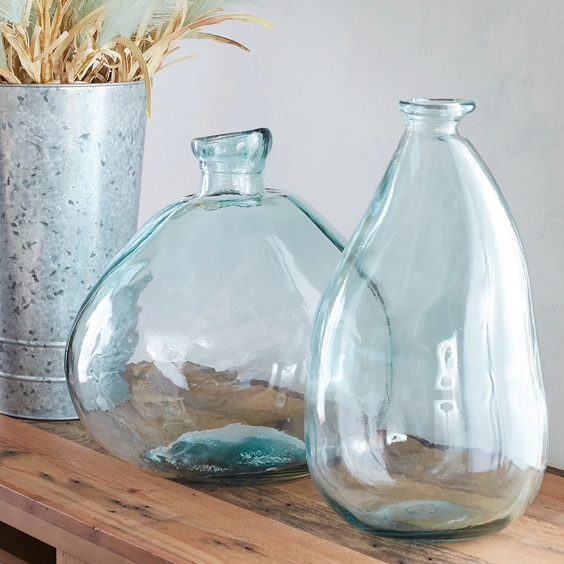 17. Weathered White Stone Vase: here's another vase that comes in two sizes and is just so pretty! It's simple but the weathered look of the stone adds so much texture and beauty. I love the idea of using one of these for a floral centerpiece this spring and summer!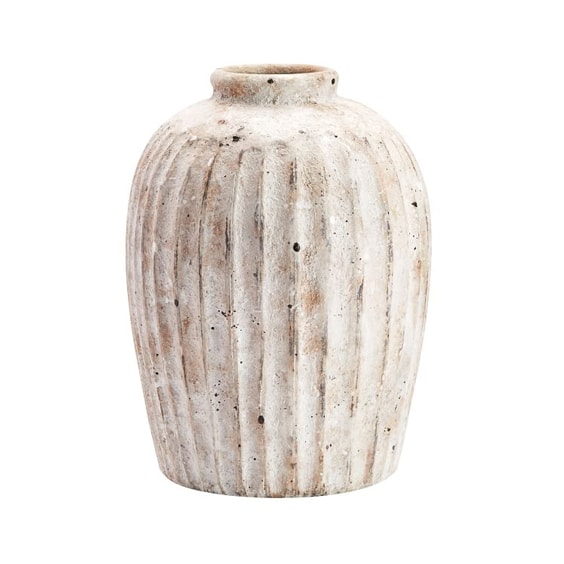 18. Black Ceramic Vase: this black, ceramic vase comes in three sizes and would look so great paired all together! It'd be pretty filled with flowers, greenery or even as decor with nothing in them.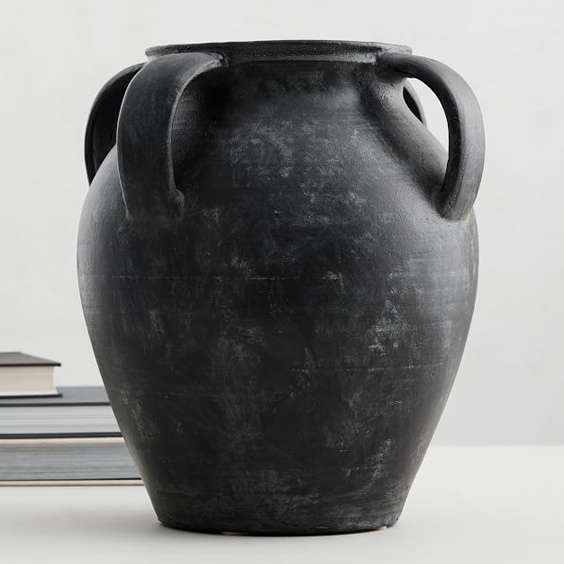 19. Blue Geometric Patterned Vase: I have been eyeing this vase for a while now… It's so big and I love the hand-painted look to it! Whether you use it as an accent piece or add flowers to it, you can't go wrong with this piece.
If you are looking for some new decor for your home, I hope these vases have given you some inspiration to finish up your spring decor!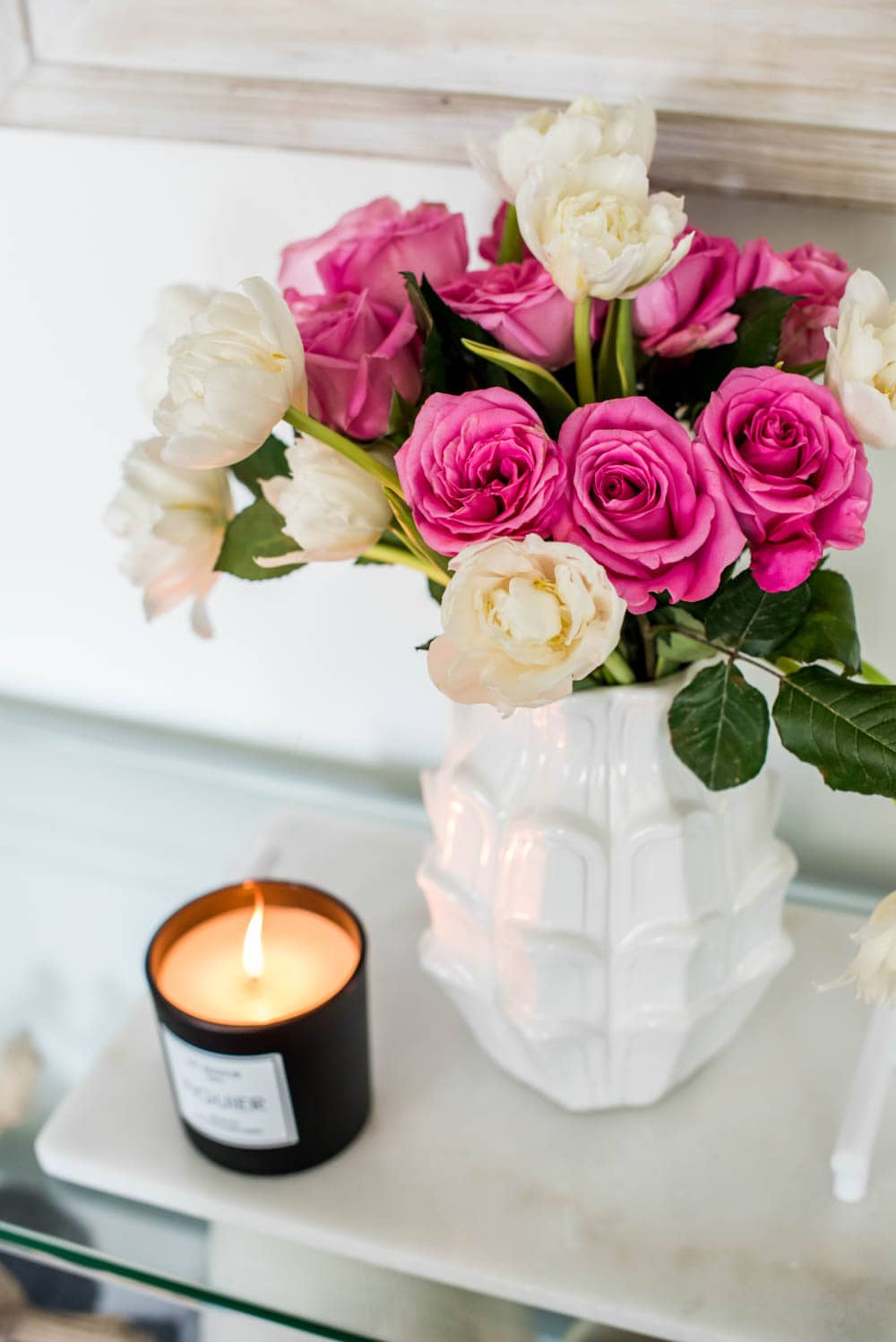 Follow along to get more of my tips on home decor, DIY and lifestyle on the following: