How To Make A Meat & Cheese Tray
This post may contain affiliate links. Please read our disclosure policy.
If you are hosting a dinner party one of the easiest appetizer trays to put together is a meat & cheese tray.
With a selection of favorite cheeses and some sliced meet paired with our winning combinations, you can not go wrong.
We've got a simple grocery list for you to make a gorgeous spread to wow your guests!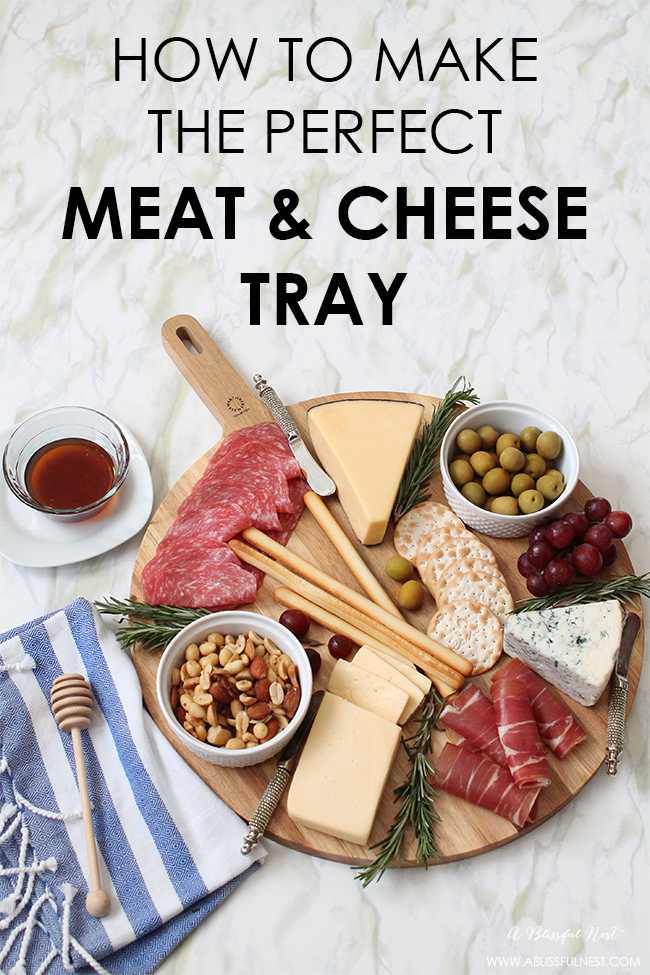 How To Make A Meat & Cheese Tray:
Ingredients:
3 cheeses: I like to have a variety of cheese for guests; 1 classic like a cheddar or a swiss; then 2 gourmet cheeses. Here we have a Gouda with herbs and a Havarti block. Always have a separate cheese knife for each cheese you are serving.
2-3 meats: You want to have a variety of shape and flavor. Salami and prosciutto are some of my favorites. I like to roll my prosciutto since it is long and you can even spear it with a toothpick.
2-3 crackers: I like to serve a simple water cracker along with breadsticks and even a herb infused cracker. You never know the tastes of your guest so you want a variety here.
Something sweet. Like honey that can be drizzled over the top. Don't forget to offer a honey stick or a small spoon!
Fruit: I like seedless grapes but even oranges or pear slices taste delicious.
A bowl of a crunchy snacks like nuts. Have a alternate option to just crackers and cheese.
Small bowl of olives. Some people love a little salty option of a olive after eating something sweet. Olives are the perfect compliment.
Rosemary for garnish.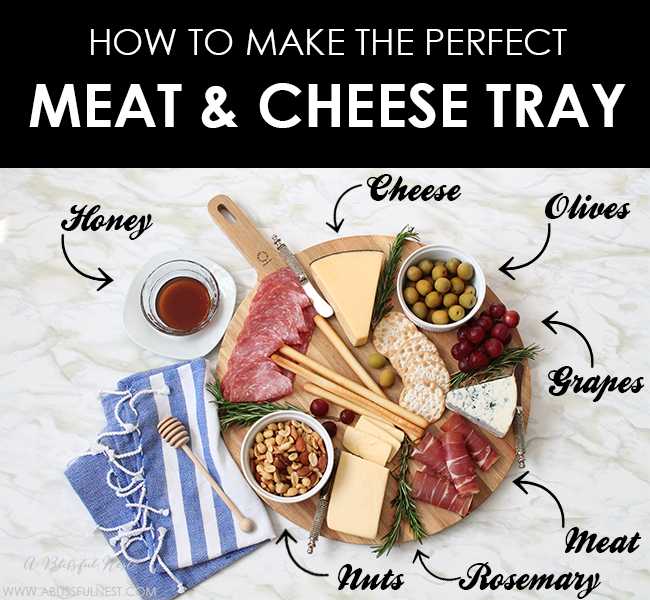 Tips to arrange your tray:
Place your crackers in the center.
Spread out your meats and place at opposite ends of each other.
Fill in next to your meats your cheeses and have a few slices already cut. Place a cheese knife next to each selection of cheese offered.
Place bowls of nuts and olives opposite each other.
Add groups of grapes where ever there are "holes" on your tray.
Fill in with rosemary where ever there is space.
You're done!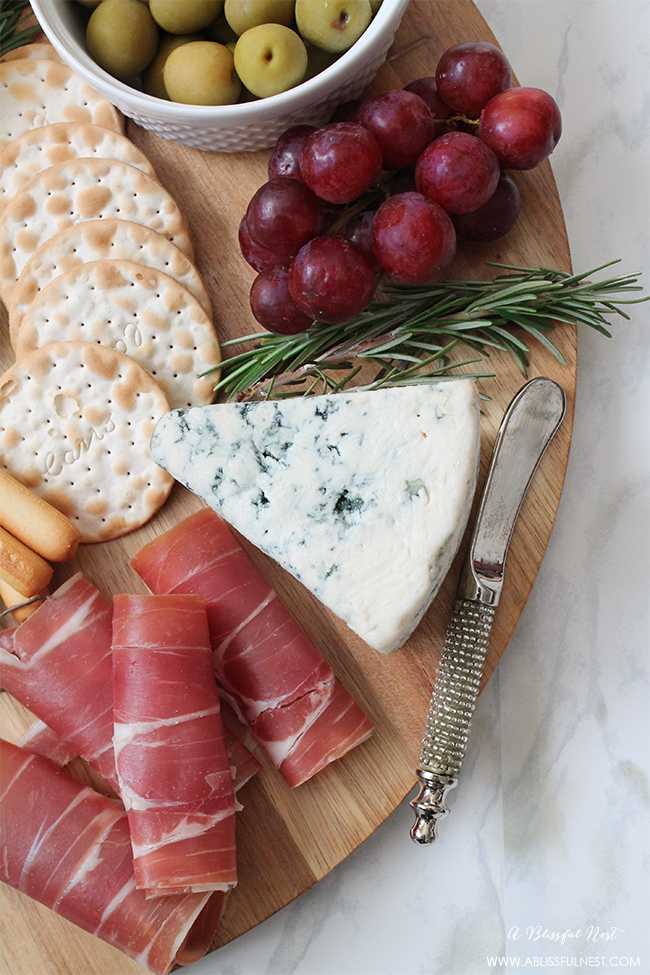 The key to a perfect meat & cheese tray is for it to look overflowing.
You can always add in some of your ingredients once they start to dwindle down. Even having some small plates to the side for guests to place their food on is a great way to get your guests to mingle and not hover over the appetizers!
Have a have bottle of red and a white wine for guests as well.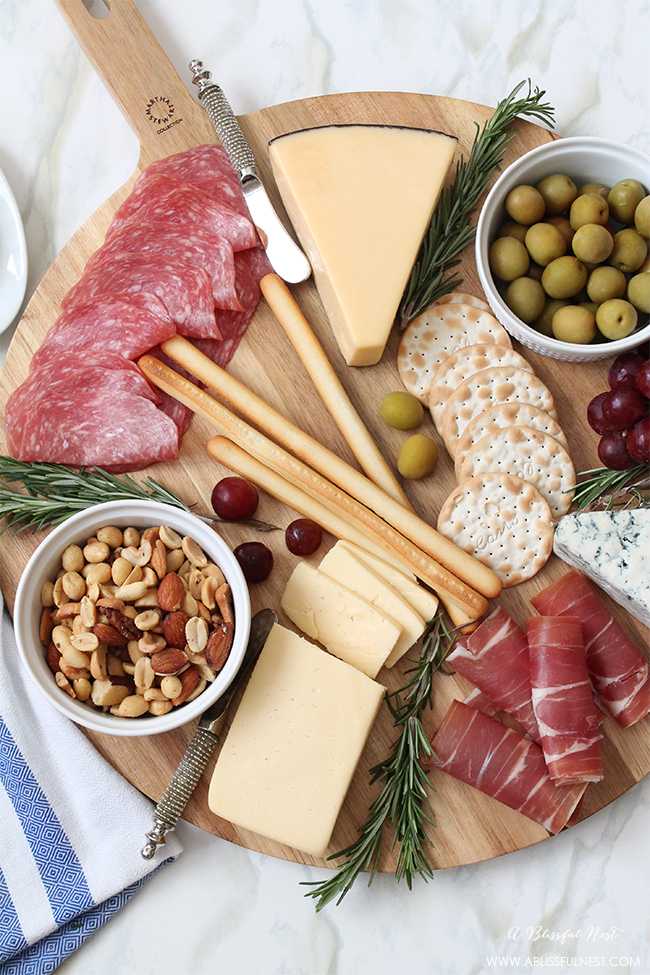 So now that you are ready to host the perfect meat & cheese tray for your guests here are some great accessories for you to serve it in style!