Valentines Day Floral Arrangement Tutorial
With February right around the corner we are dreaming of gorgeous a Valentines Day floral arrangement and lots of pink and red!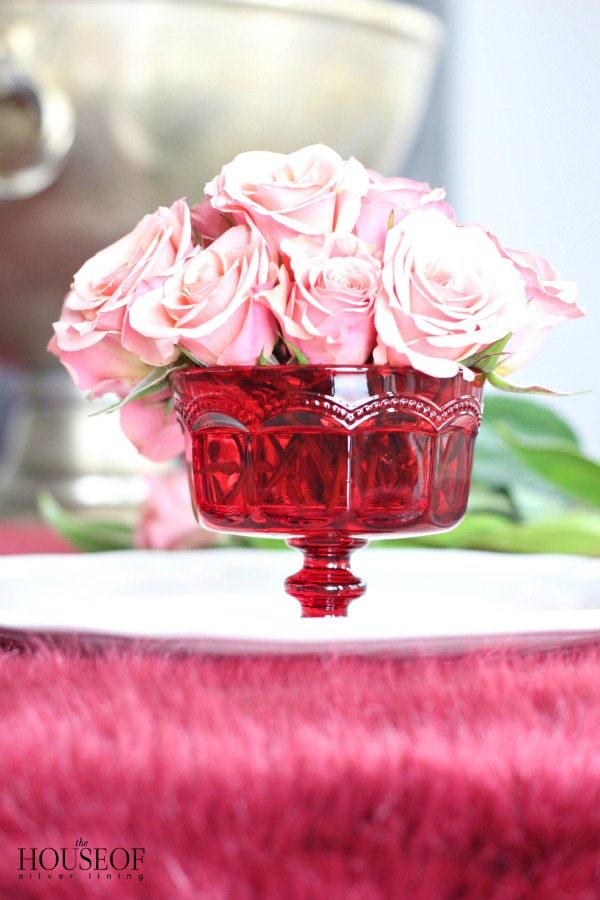 I packed away the Christmas decor last week and am already thinking about Valentine's Day. Seems so far away, but stores like Hobby Lobby had the Valentine's decor out before Christmas! I wasn't ready to retire my furry ruby red table runner, so I'm keeping it out for a little bit longer, at least through the winter months. The rich jewel tone is just what I'm needing to brighten up the space! I thought I'd start playing around with some Valentine's tablescape ideas and was inspired by these little red crystal dishes I had on hand from Christmas. I came up with this super easy and simple Valentines Day floral arrangement to add to my place settings.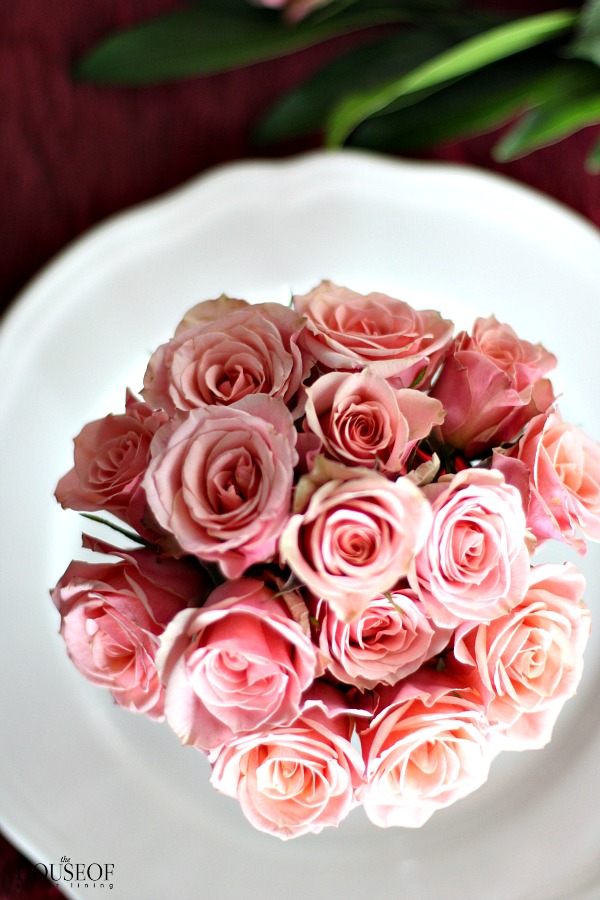 Valentines Day Floral Arrangement:
Step 1:
I picked up a bushel of roses that were from my local grocer to make my floral arrangement. Normally, I like to get my flowers from Costco since they are so inexpensive, but King Soopers happened to have these for a great price the day I was in there.
Step 2:
Think outside the box of what you can use for floral arrangements or centerpieces. Little, petite dishes such as my red compote dish or even a small votive candle holder. The idea is not to overwhelm the place setting.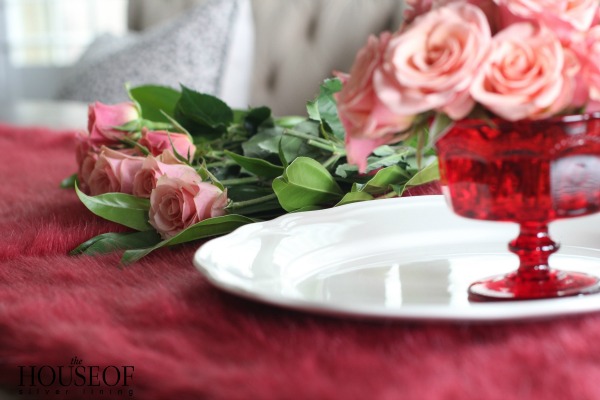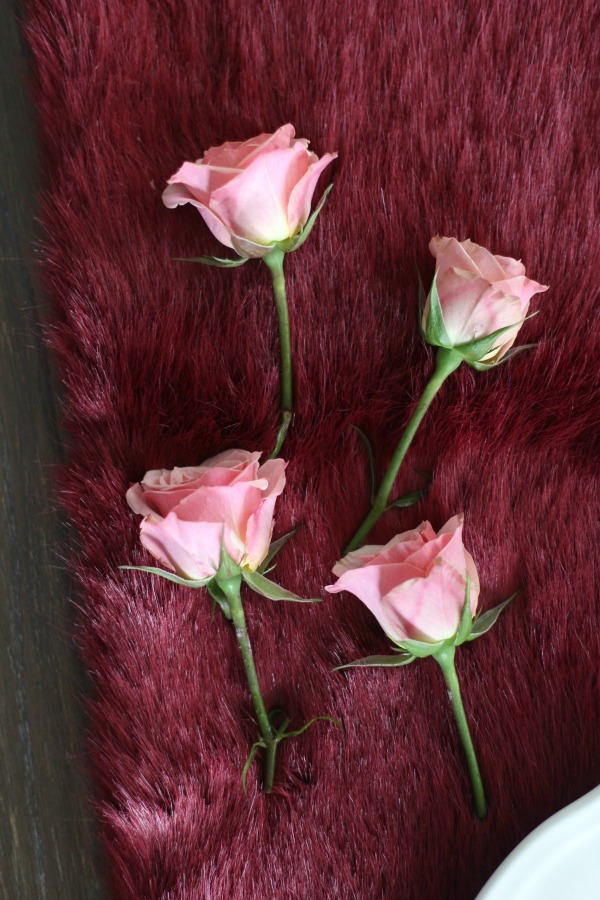 Step 3:
I cut the stems off to the depth of my dish and just started adding each stem to make the arrangement as full as I wanted. Don't forget to add water to enjoy your roses for days!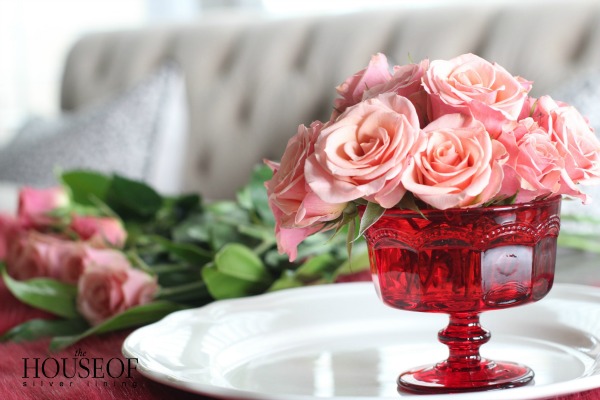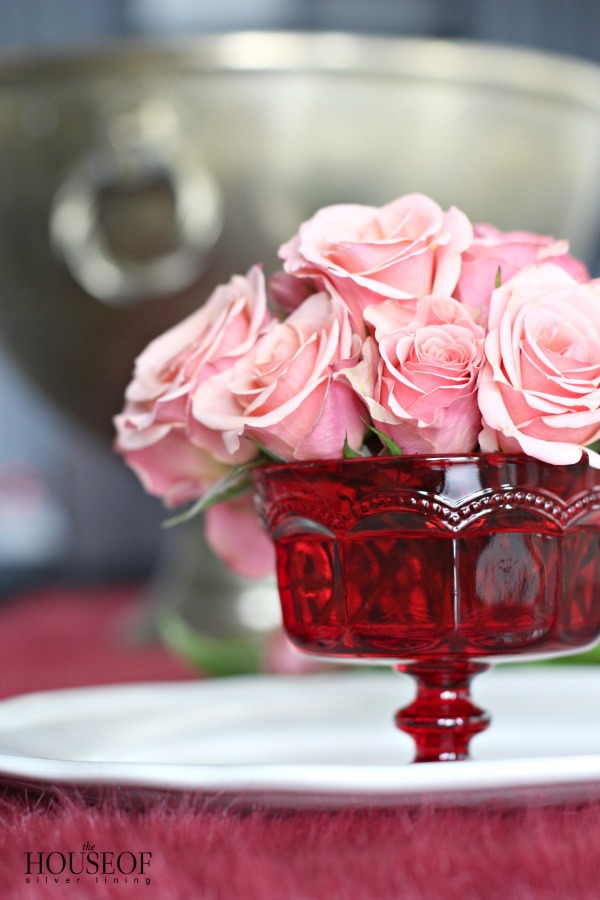 Nothing speaks romance more than roses…or maybe diamonds. A girl can dream, right? Hope you loved my simple Valentines Day floral arrangement!
You can see more of my designs at The House of Silver Lining.